Emily doesn't officially turn 7 until the 30th. But she has two friends who had birthday's this week. So, we combined the parties (they wanted to) and we had a birthday party yesterday for three little girls.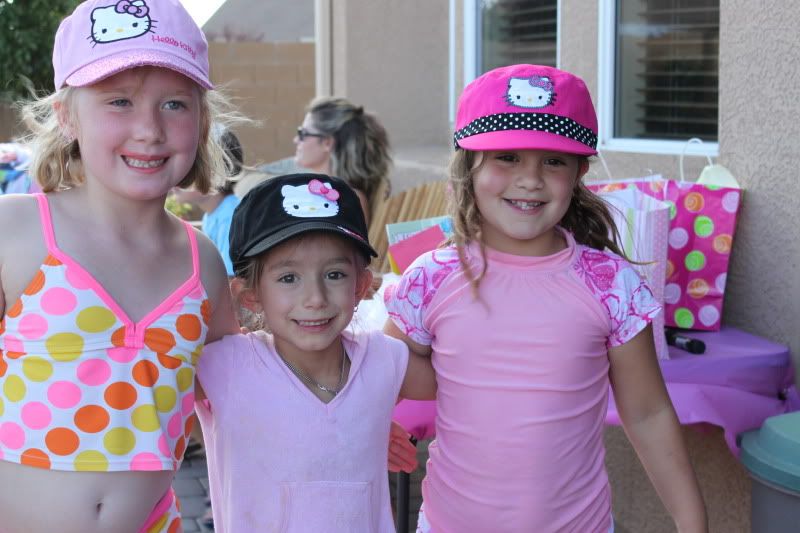 Emily and Alanah (the two bigger girls) are 7, and Savannah is 6. I think Emily had a great time. Each girl got to invite a couple of friends.
We had great food.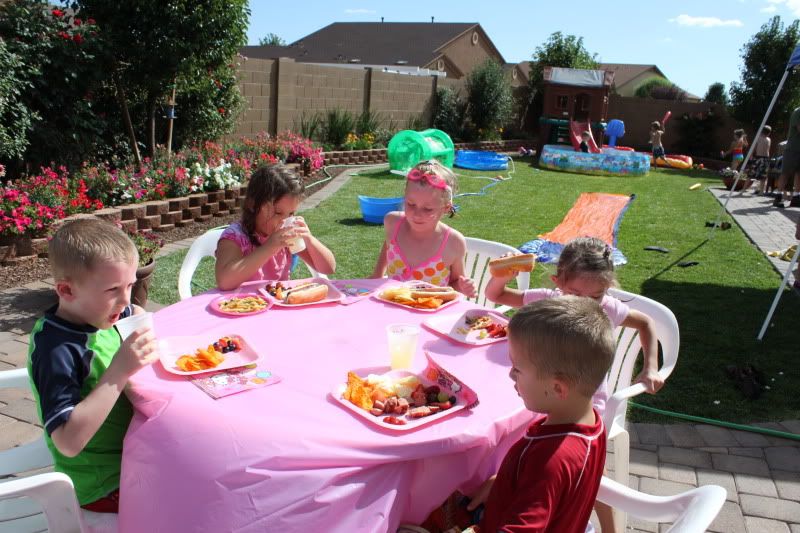 The kids played tug of war.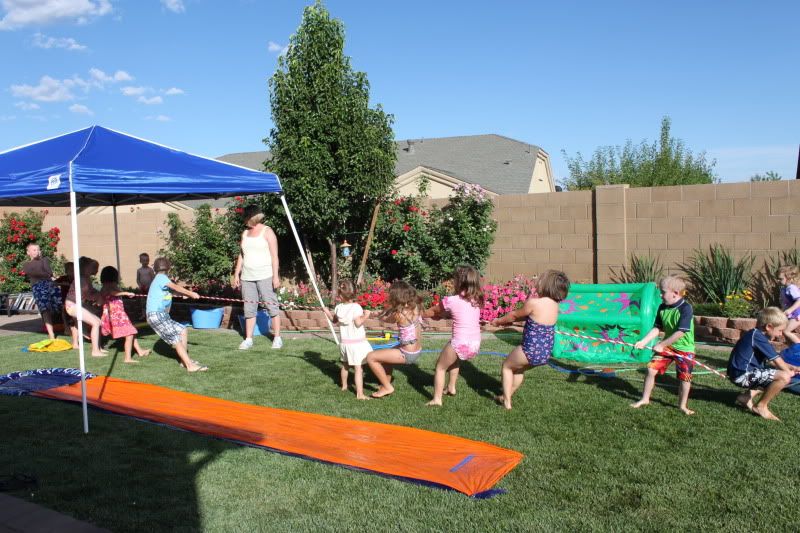 Noah stole chips.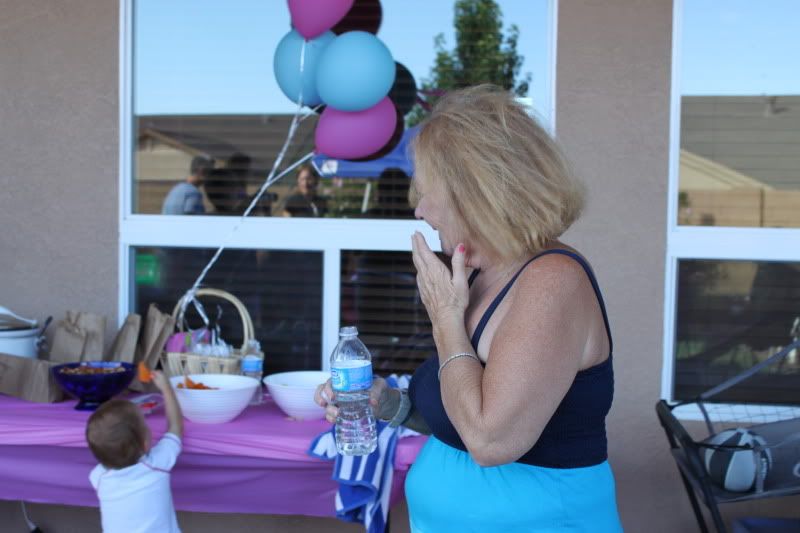 There was a pinata. We chose one with strings that all the kids pull, so nobody ends up in the E.R. Way fun and easy.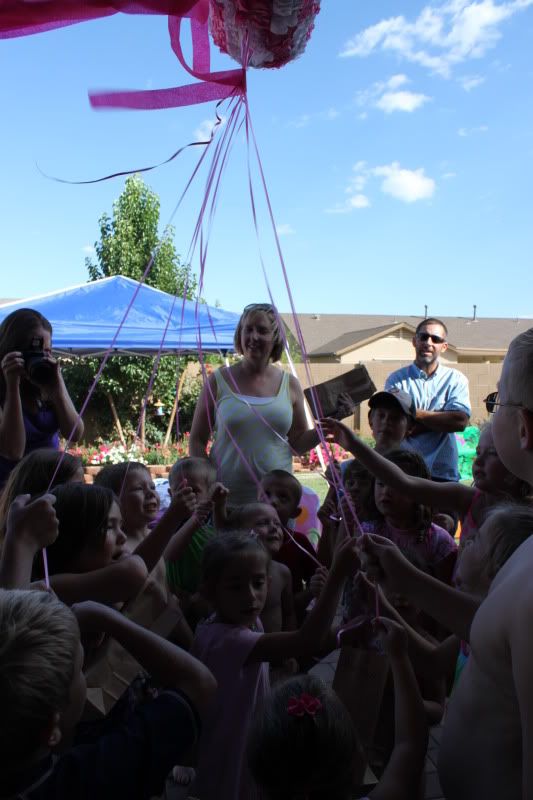 The girls opened presents.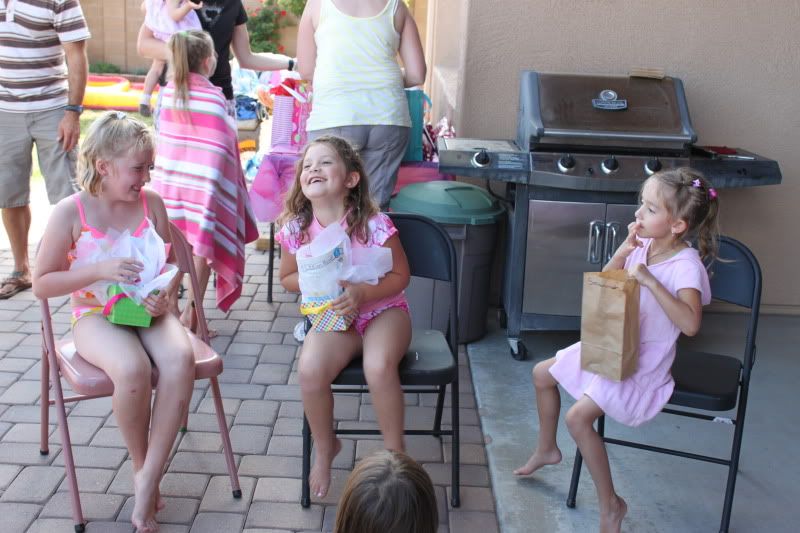 Which Emily says was the best part.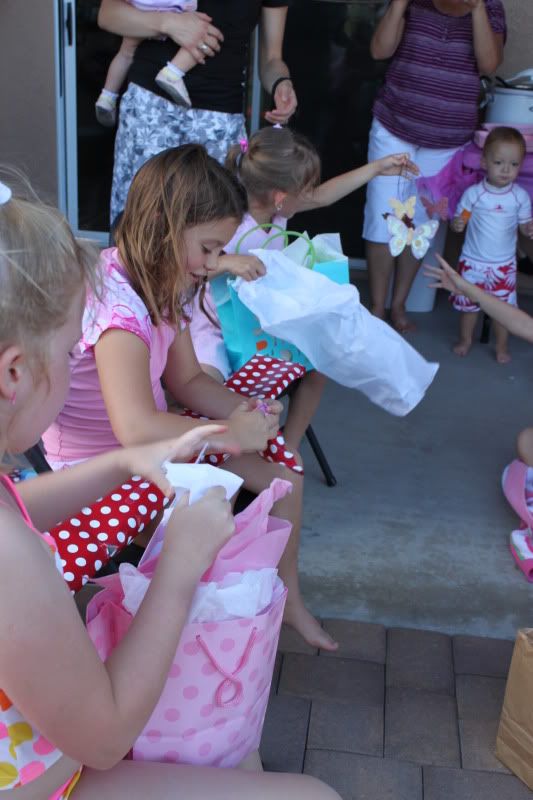 And we had yummy messy cupcakes.
Noah ate chips and cupcakes. Notice the mess of Dorito cheese and blue frosting on his mouth.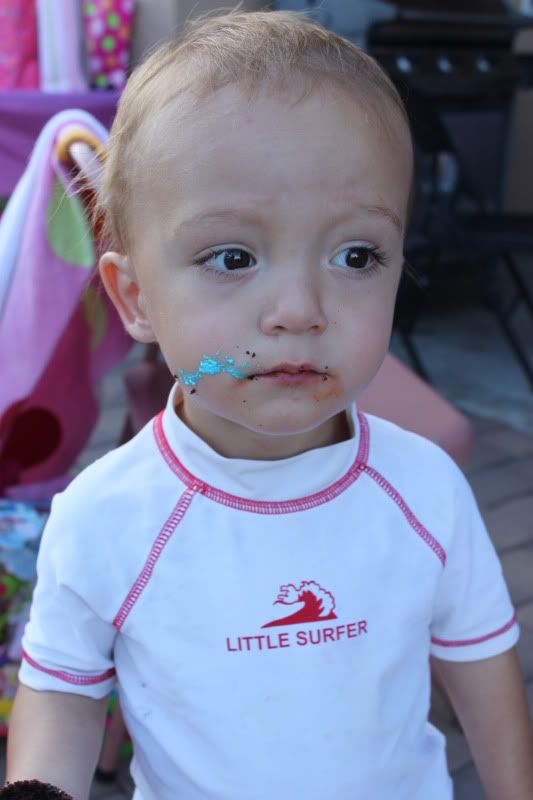 How cute is this guy?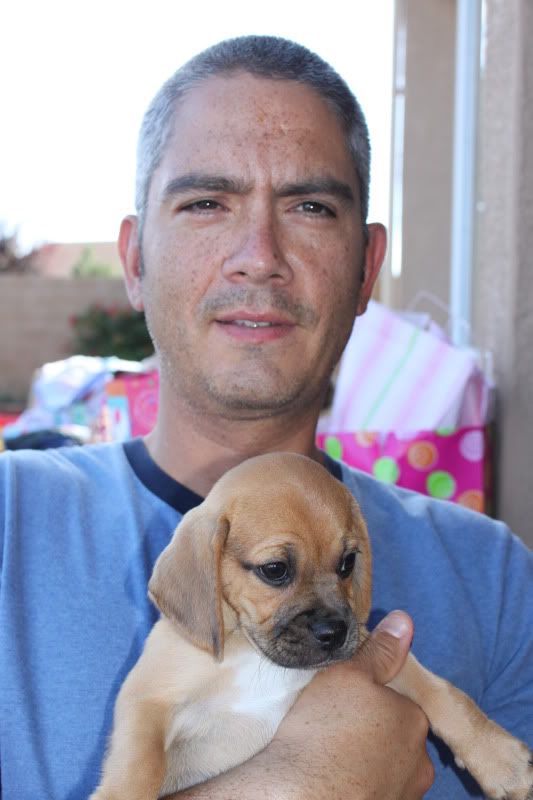 I'm talking about my husband, not the puppy. Although, Lucy is adorable! My friend Dakri may not think so at 3:30 in the morning though.
And this is my cousin. Well, not really my cousin, but my Mom and her Mom have been best friends since they were 6 years old. Denise and I grew up going to each others birthday parties in Phoenix. Now, we both live up here in Prescott and our kids are friends.
It was such a fun evening with friends and family. My girl felt special and that's all I ever hope for.
The celebrating will continue on her actual birthday. I'll tell her the story of when she was born and how she got kicked out of the nursery the first night for crying too much. She'll go to school and get to bring a treat for all the kids. Then, I'll make her favorite meal and dessert. Anything for my girl...