Emily and Noah have a special bond. It was that way from the get go.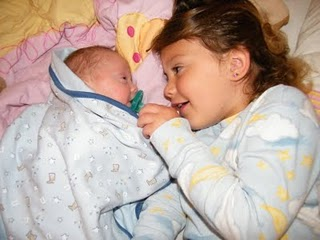 David and I thought Noah would be a girl. We both pictured having two girls and we were shocked when the ultrasound tech told us otherwise. But God knows whats best for our family. Emily would have been very jealous of another little girl in the house. But a baby brother? Well, that's just fun.
She came home from school yesterday and Noah threw his sippy cup in the air and it landed on his head. He started crying which I ignored. He cries all the time. But, Emily took over mothering him, ice pack and all.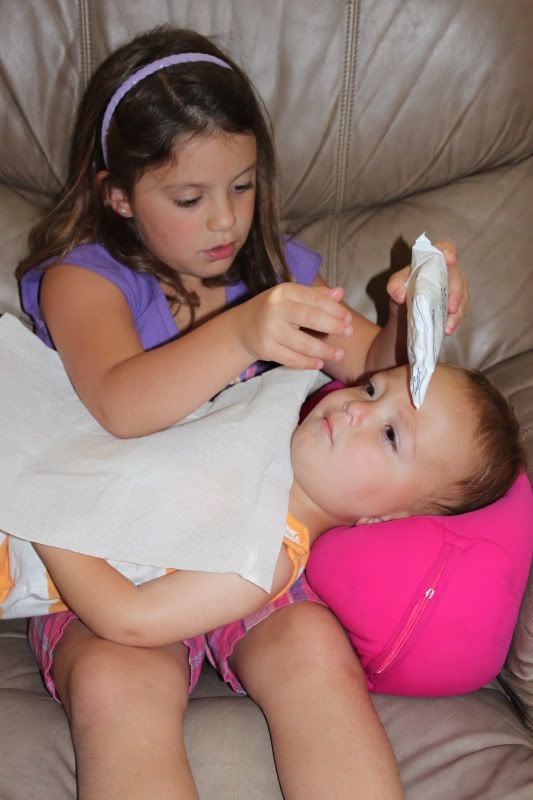 They were hanging out tonight on the hammock.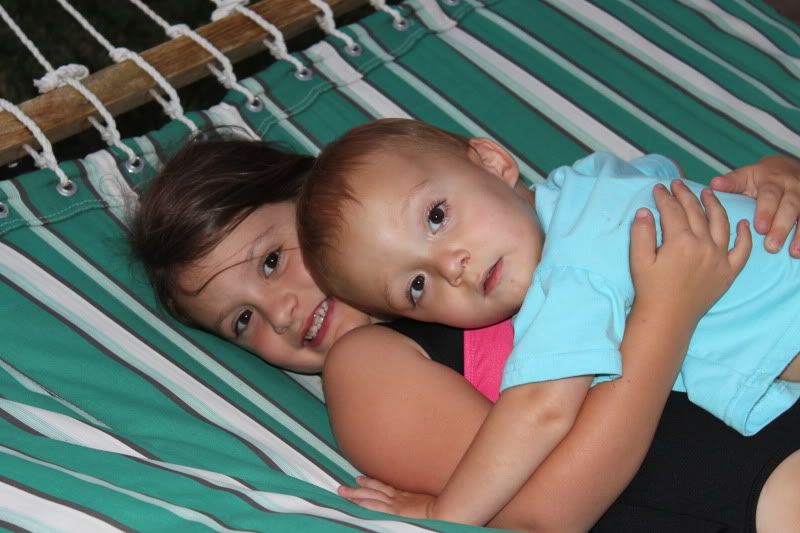 And can I just say a thing about my girl...she awesome. I wish I could be more like her. I got angry with her this afternoon in the car and garbage came flying out of my mouth. I said things I regretted the instant they came out. But, I couldn't take it back. So a few minutes after I cooled down, I looked in my rear view mirror and apologized and asked for forgiveness. She just smiled and said, "That's okay Mommy, I forgive you". Really? Just like that? I would've held a grudge for at least 3-4 hours. She truly is so sweet. I could learn a lot from her.
*************************
My Mom is also taking to Mothering Noah. I heard them outside this morning. My Mom singing lollipop and Noah getting the pop down at the perfect moment.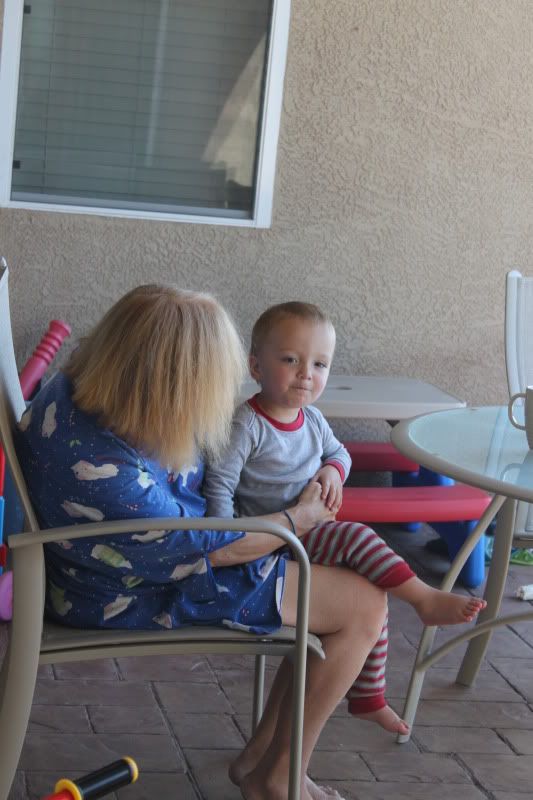 I know my Mom may not move out for a year, but Noah is going to really really miss her. She gives him attention all the time. She watches Barney with him over and over and over. I'm sorry, but that's where I draw the line. My Mom has more caring and patience in her little finger than I do in my whole body. I could learn a lot from her too.
**************************
When I was looking for those older pictures of Emily and Noah, I came across this video on Photobucket. I don't even remember uploading this or why, but I almost shed a tear. My kids were still babies really. We obviously made this video to send to Grammie Gwynne. I don't even know if we ever sent it.
Three years ago, they were making carpet angels. Now we are getting new carpet. After several dogs with bladder issues and god knows what, we are getting a chocolate brown carpet on Friday. Well, just in the living room and family room, but the room looks like this tonight as we get ready.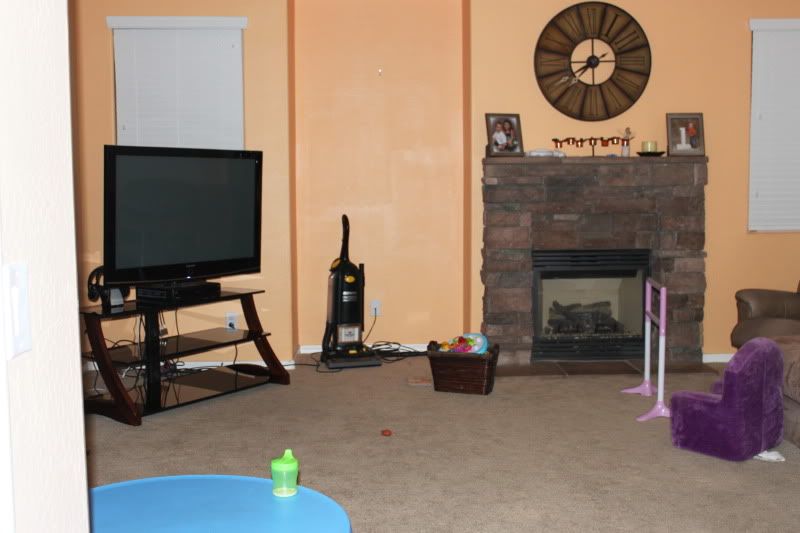 **********************
It was a battle between East and West tonight with a spectacular sunset.
East...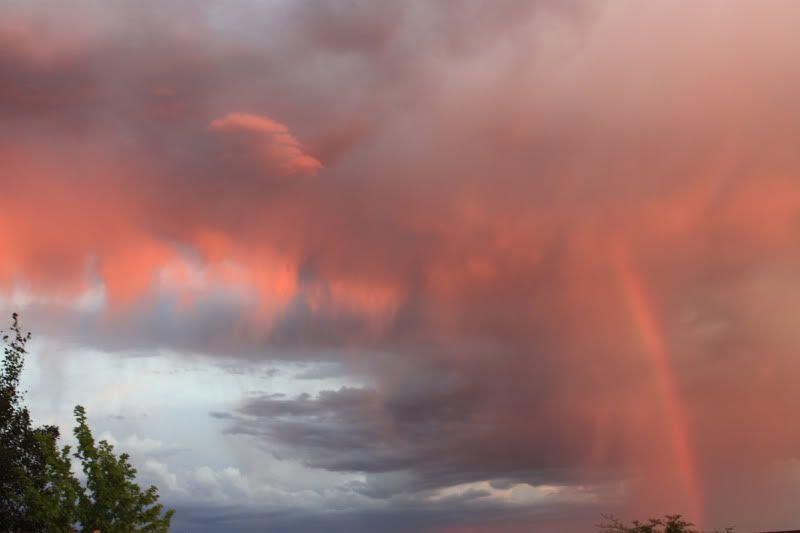 West...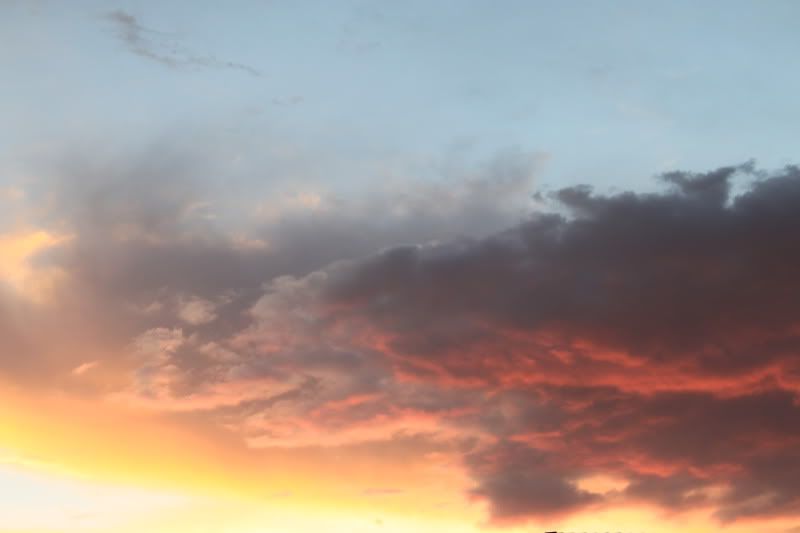 I think the East wins by a rainbow.