There was plenty of tricks and treats today. With Emily and Ben having to go to school, it left the three little ones home. We have about 600 children's books and probably as many toys. But, they chose to play in a box.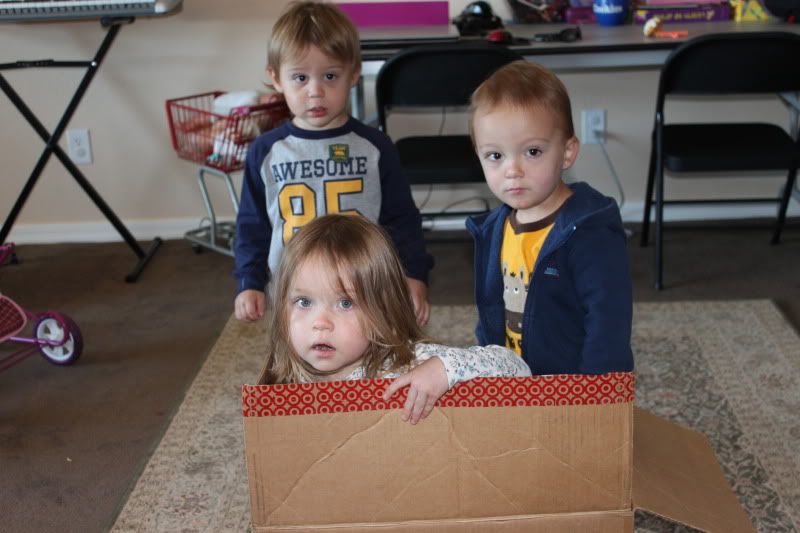 My hubby made us a yummy dinner (ribs) and we all got ready early for the big night.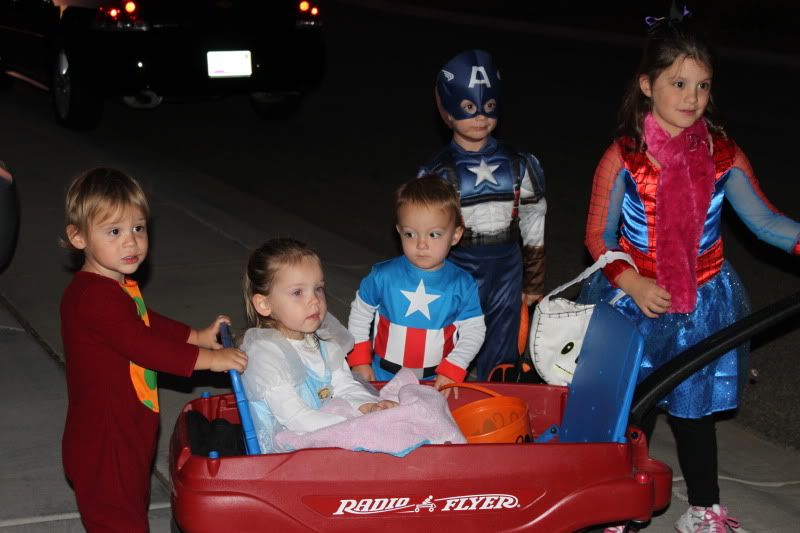 Even David got a little festive. This is about as far as he'll go when it comes to a costume.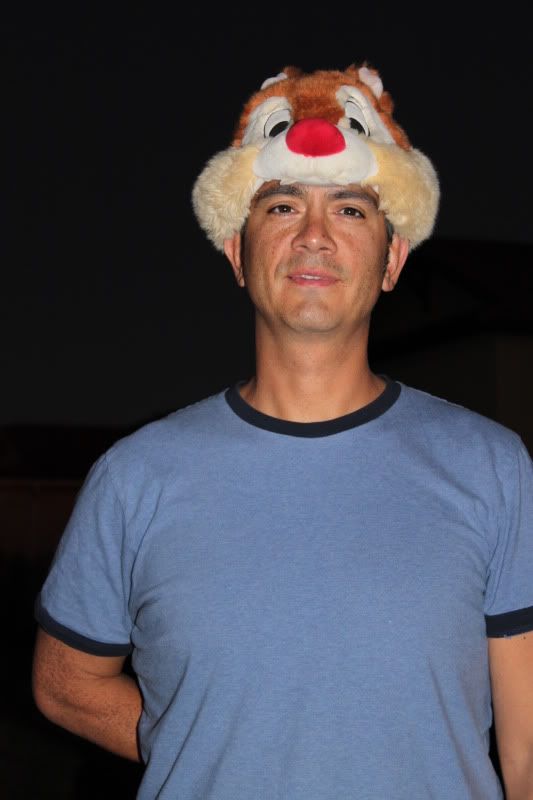 This was our first house. Noah had no clue what to do. Every piece of candy that when in his pumpkin, he'd take it out.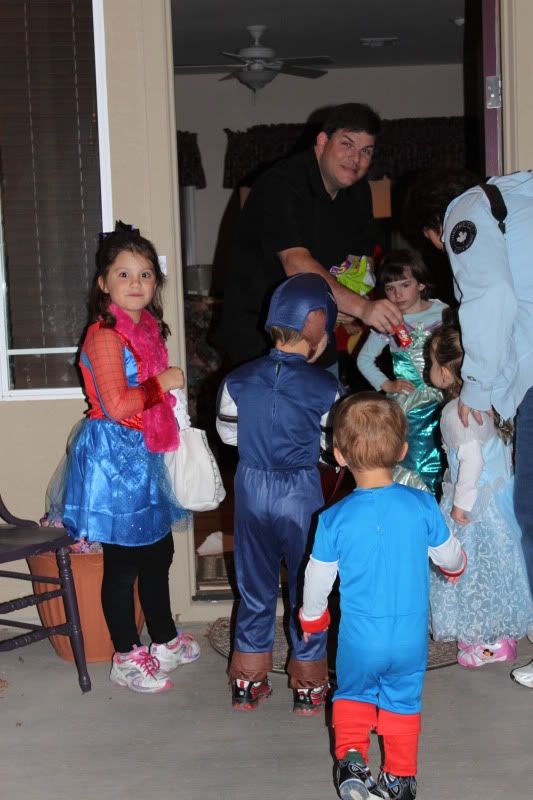 Greg just wanted to push the wagon at first.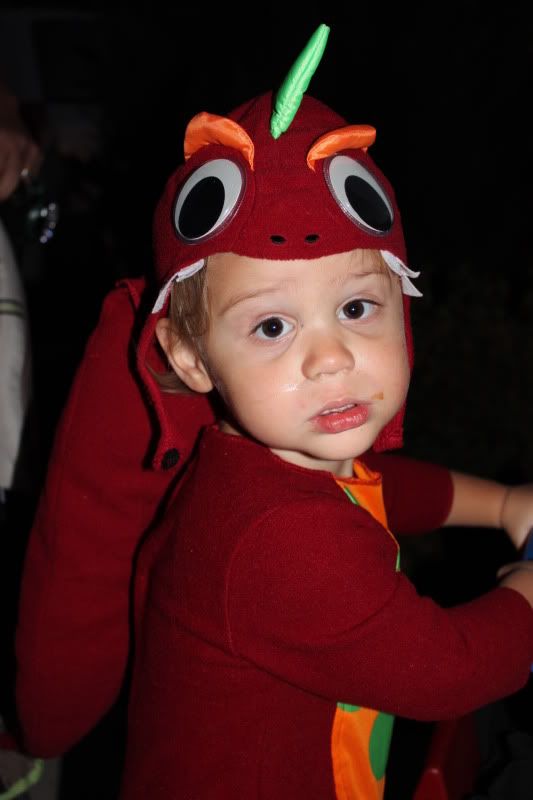 Alisa and her princess.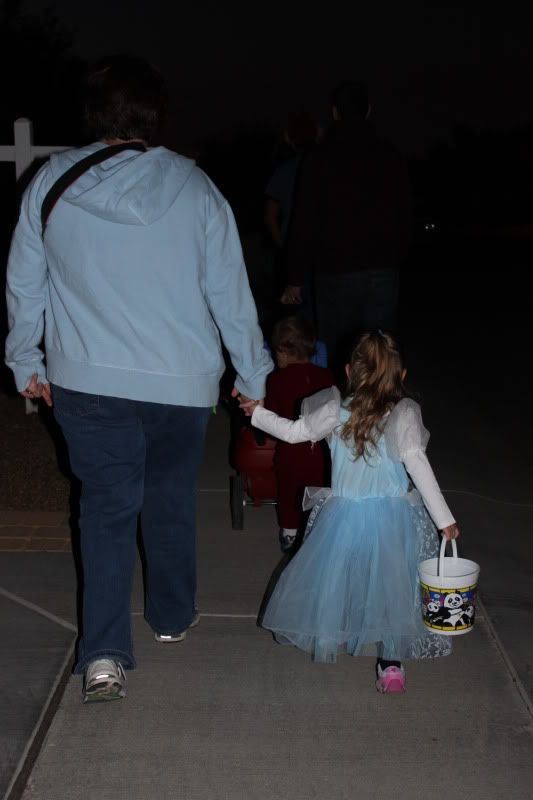 If you are ever having a bad day, just come look at this picture. Sure to make you smile, or maybe just me.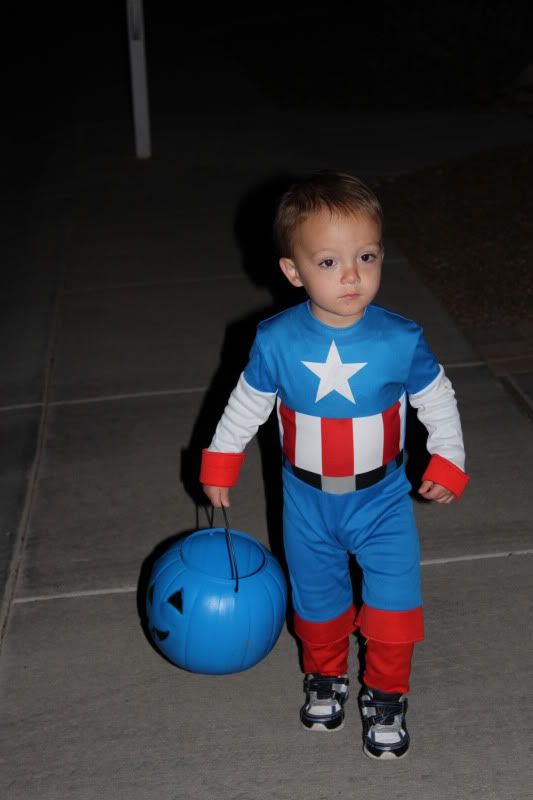 This was the first house that Greg went to the front door and wouldn't you know it they were giving out full size candy bars. He must have a sixth sense for this sort of thing. He was hooked after that.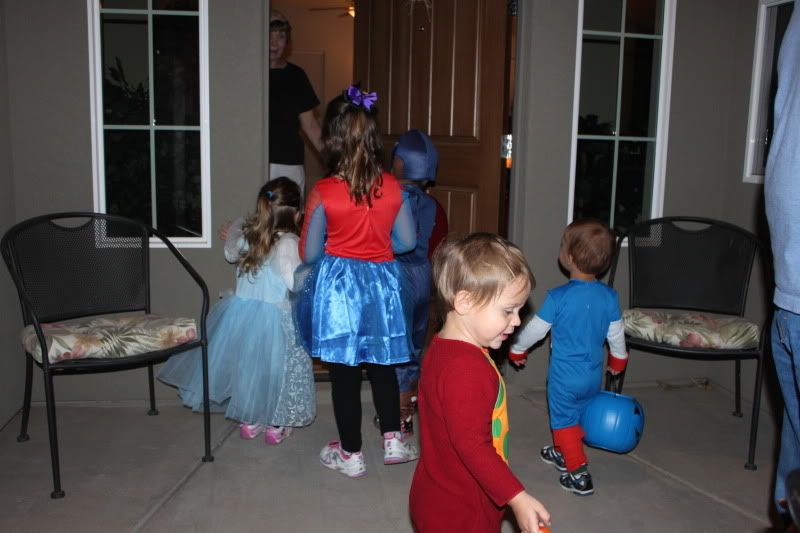 Emily and Rachel being adorable.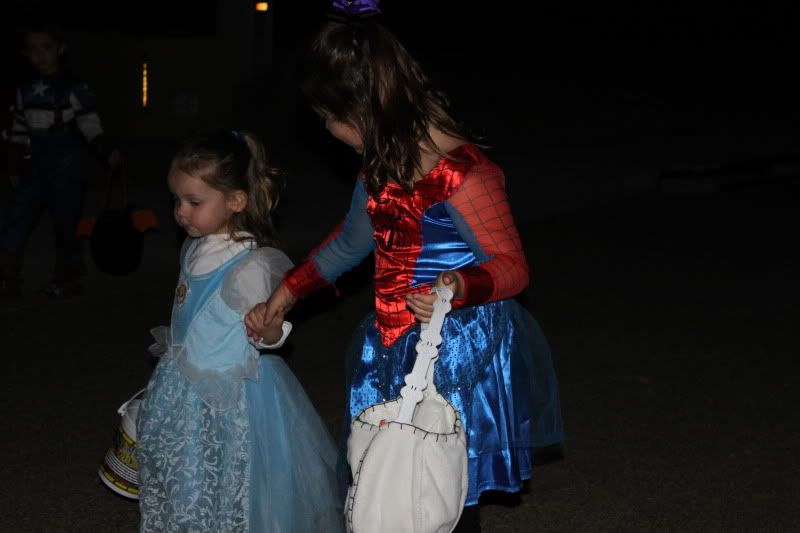 And when Cinderella got too tired to walk, she got a ride from the most handsome prince I've ever known.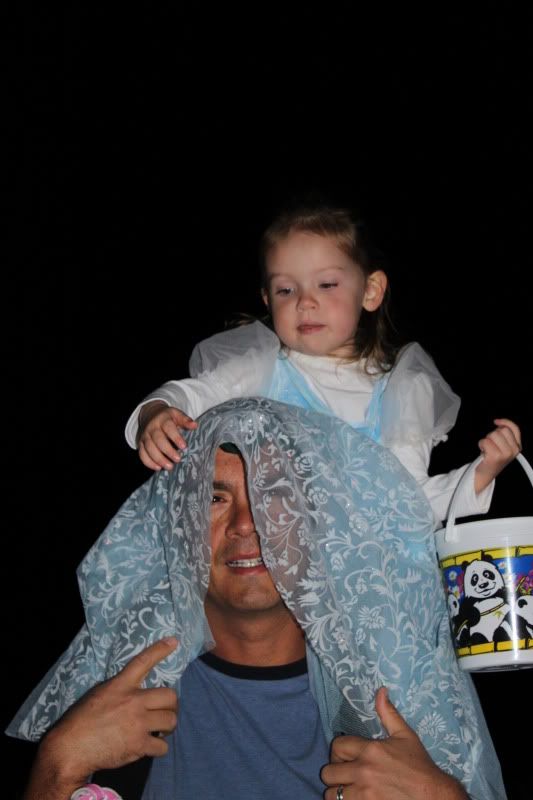 We came home and dumped it all in a big pile. Not bad for 90 minutes of work. We didn't set a limit on how many pieces, just let them eat what they wanted. They quickly found out their limit and handed me half eaten candy bars to save for tomorrow.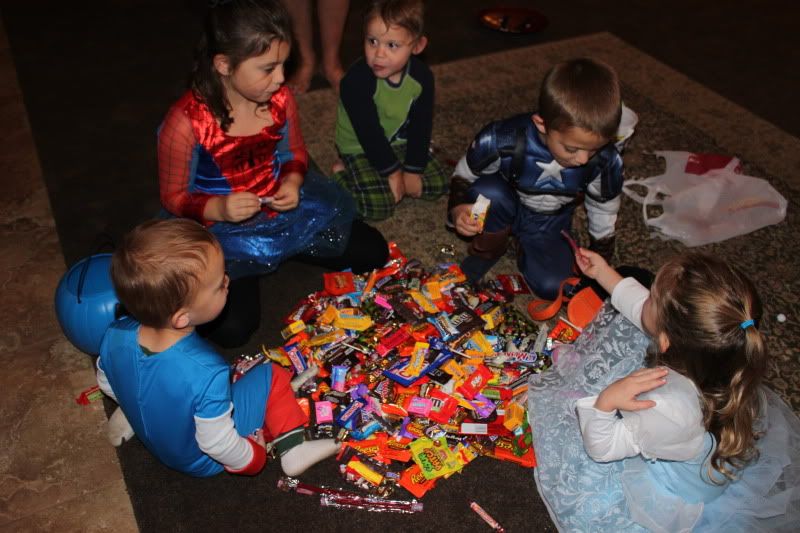 Santa has already put away lots of candy for Christmas stockings. He's cheap like that.