Today my little baby turned two.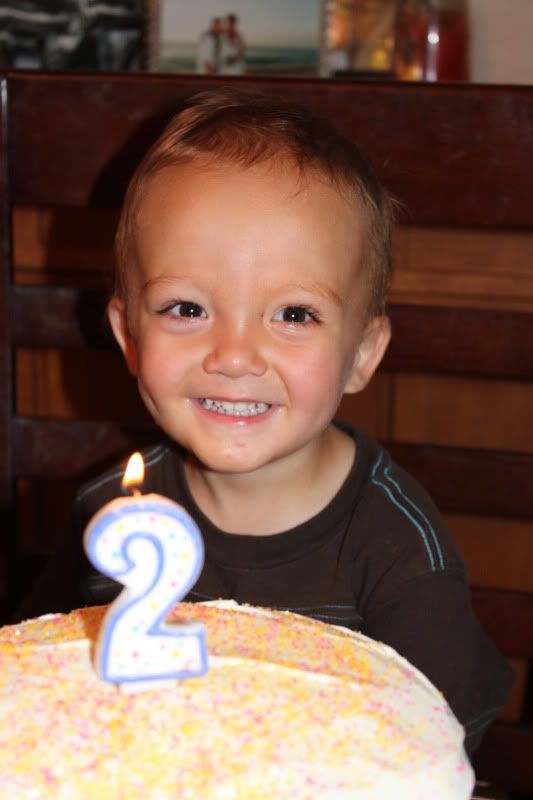 I really can hardly believe that he's two already. I guess because he came into the world so fast and scary
(click here to read his story)
, I seem to remember everything. He's come a long way.
For the kids' birthday, I always make their favorite dinner. Noah only eats about 3 things, but his favorite is pasta. So, I made homemade sauce and he had spaghetti for dinner.
He liked it.
He was thrilled with the idea that we were celebrating him. I'd ask, "whose birthday is it?" and he'd reply, "me, me, me!". He really can be very cute.
He opened a few gifts.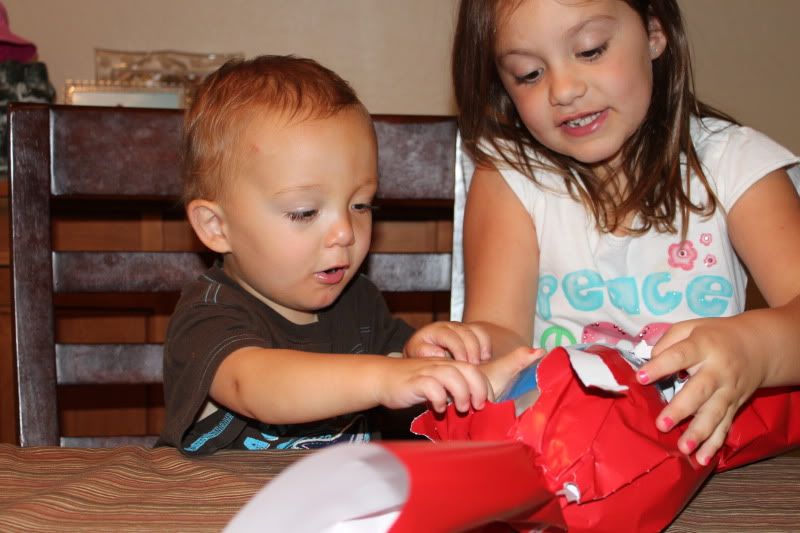 He loves balls.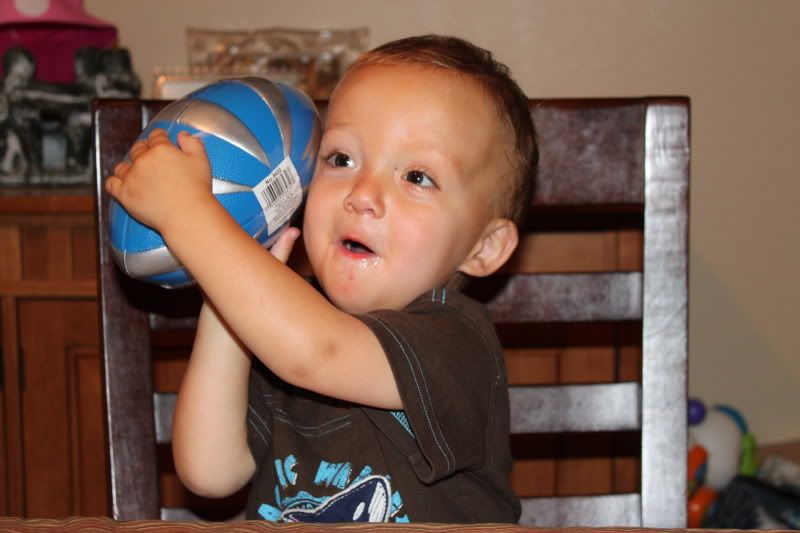 He got a bubble blower from our friends which is perfect because he's just become infatuated with bubbles.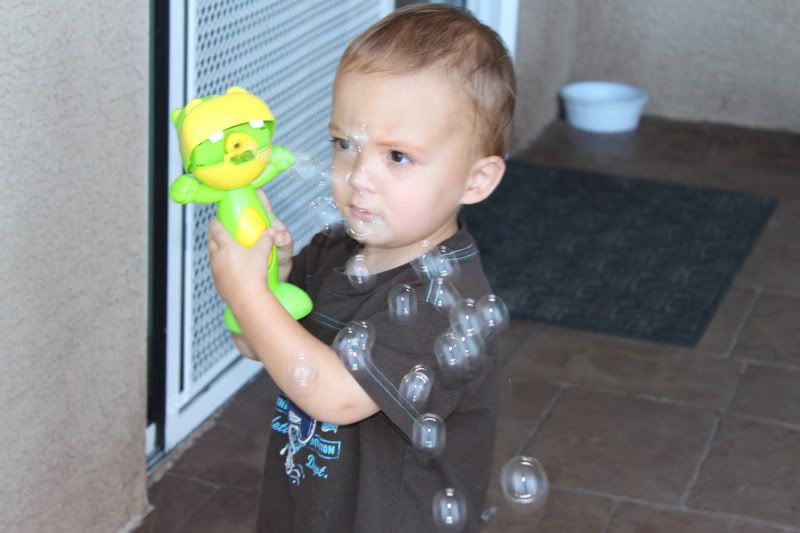 He also got a punching bag. Him and Ben double teamed it.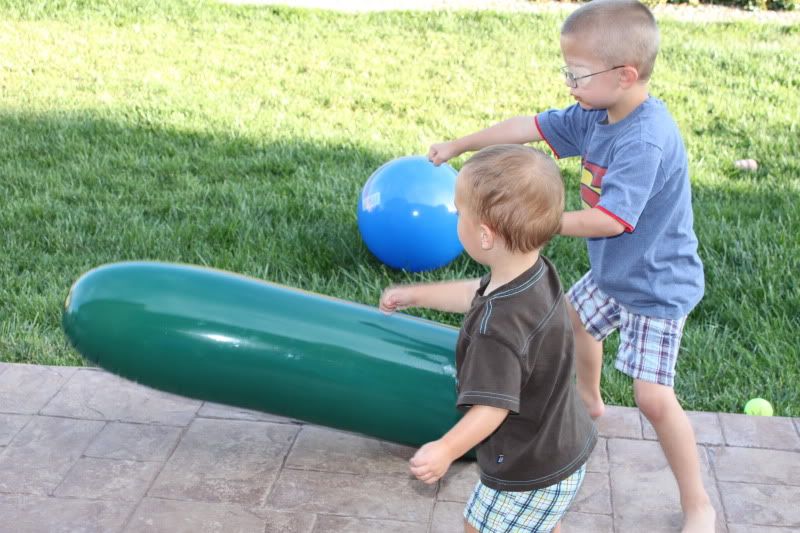 We sang him happy birthday three times because he loved it. He actually knew how to blow out the candle.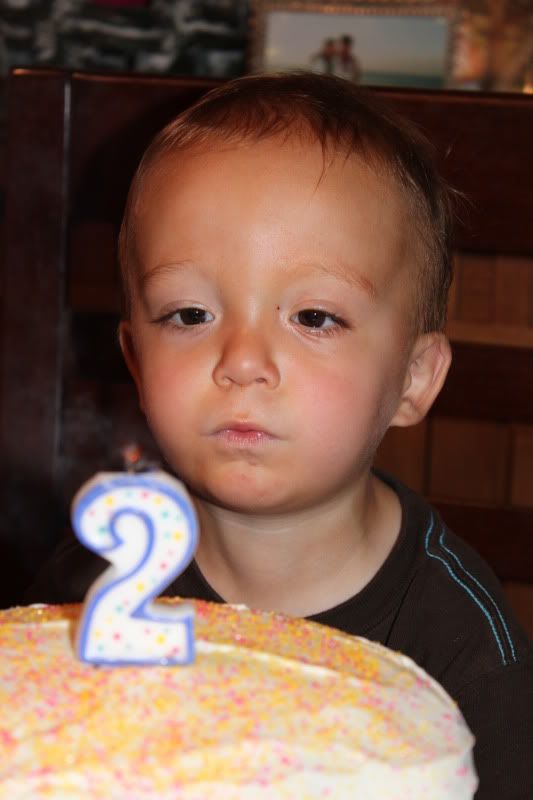 I made him a cake too which he seemed to enjoy. He doesn't like to get his hands dirty and always uses a fork.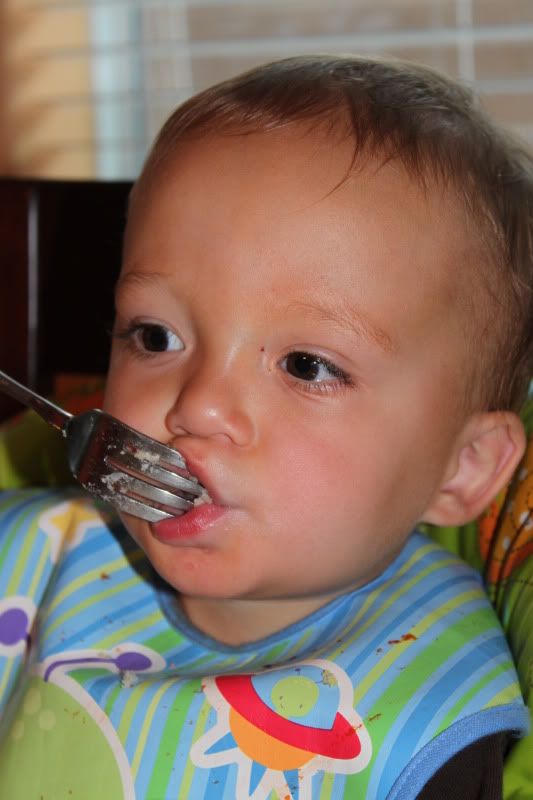 I think he had a great birthday.
I don't have official stats from the doctor, but I think he weighs around 26 pounds now and he's about 35 or 36 inches (the blanket goes to 34 inches). I think this is his final picture that I'll do in his progression shots. The doll in the brown is wearing the onesie he wore home from the hospital and it was way too big for him. In the 3 week photo, he's wearing the same onesie, different color. I can't believe we didn't lose a doll in the past 2 years and I can't believe how big he's gotten.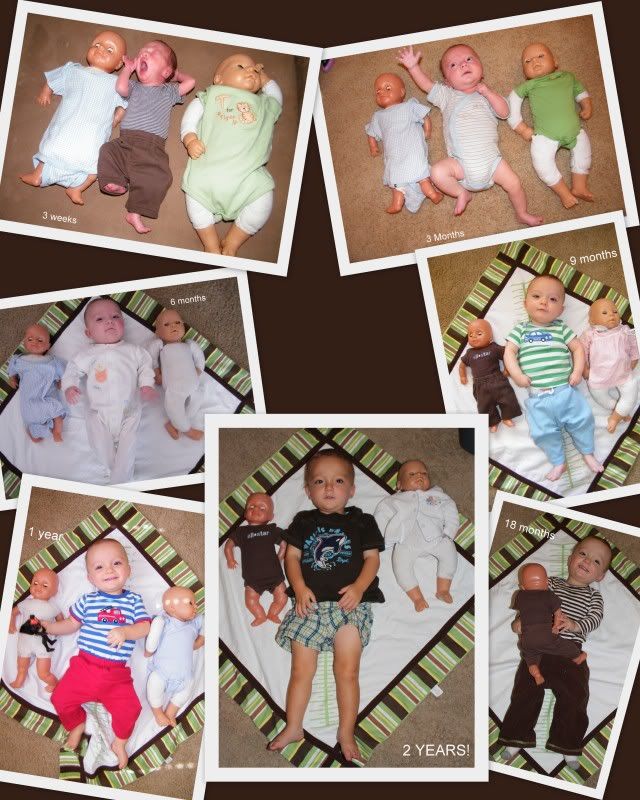 He's come a long way. But, he's been a fighter from the get go. He's our strong willed, opinionated baby. We love our little monkey.