We went camping 10 days ago. I just haven't had time to blog about it. It was our one last hoorah before the kids started school. We are not typically camping people. We like electricity and plumbing and stuff like that. But, we are also willing to try new things.
The last time David and I slept in a tent, it involved a hike down the Grand Canyon. That was hard core camping. You only get what fits in a backpack and what you can carry. Here we are in November of 2006.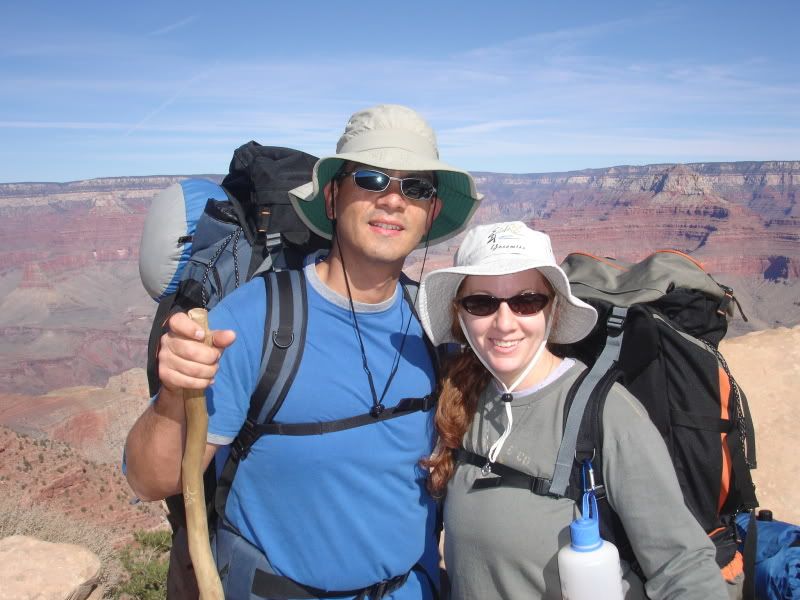 When looking for that picture, the first one that I pulled up on the photo CD was this one of Ben. He cracks me up. He was about 9 months here.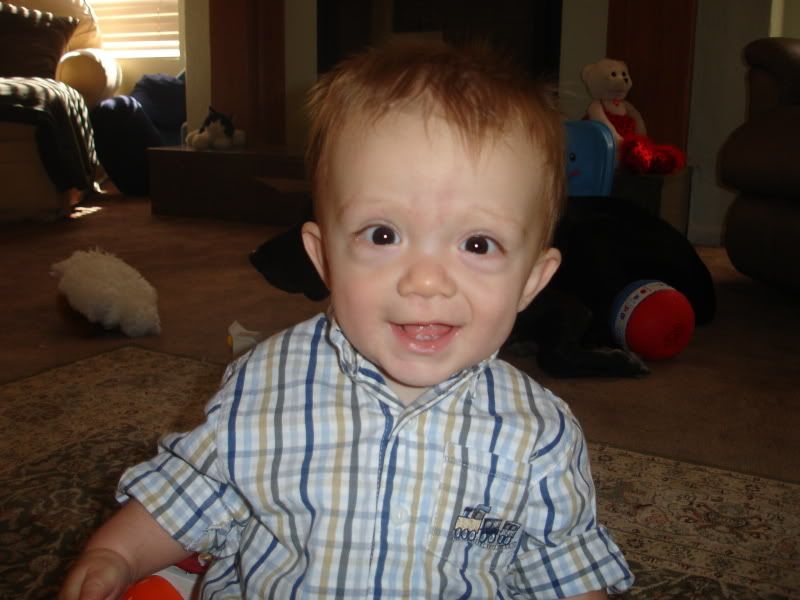 Anyway back to camping. Our friends had been wanting us to try camping with them, and we finally caved. We figured since Noah is 2, it can't be that bad. And we were right. It was awesome.
My friend made all the reservations at White Horse Lake, about 1 1/2 hours from us. She picked the two best campsites in the entire place. The kids quickly made themselves at home.
Ben even got in relax mode.
My husband was almost in a comatose state. Seriously, I've never seen him so relaxed.
Right behind our campsite, the lake ended and there was shallow water that all the kids would hang out by. They caught butterflies and found snakes, and had a great time. You'd think there would be tons of mosquitoes, but not one. It's not wet enough (even around a lake) to breed them. It was awesome.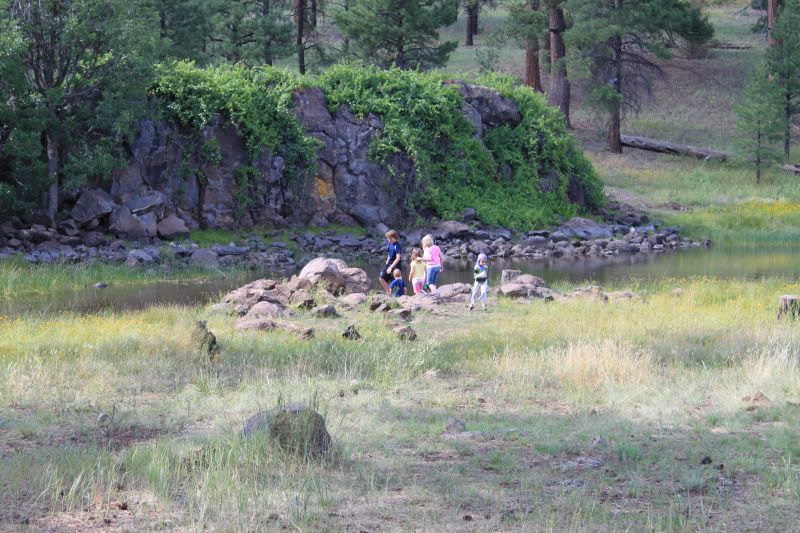 Ben brought one costume with him, of course.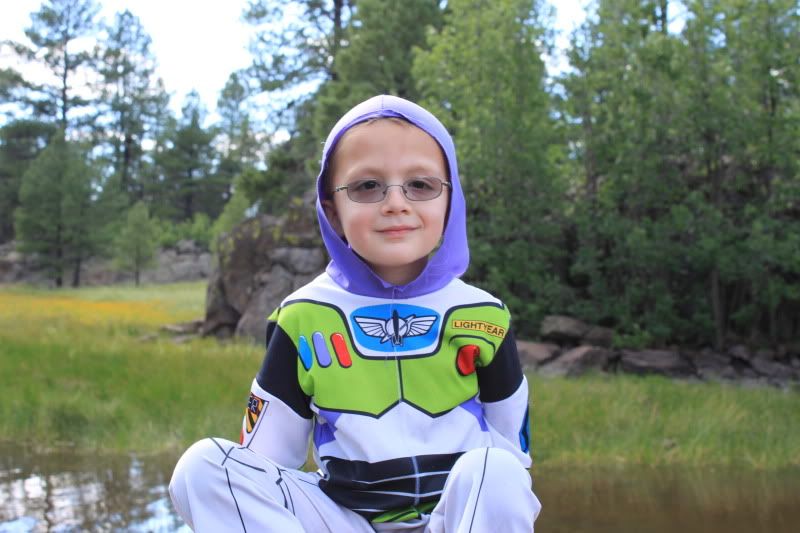 David took the boys and hiked to the top of the rock formation.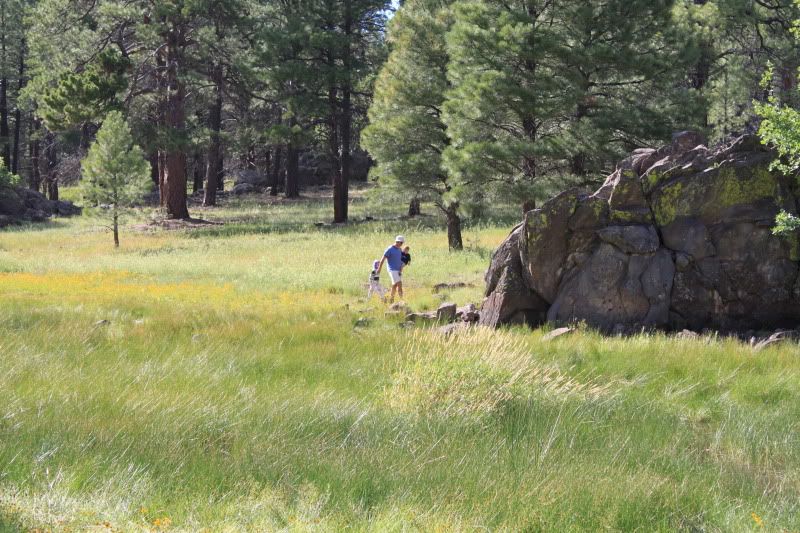 Here they are at the top.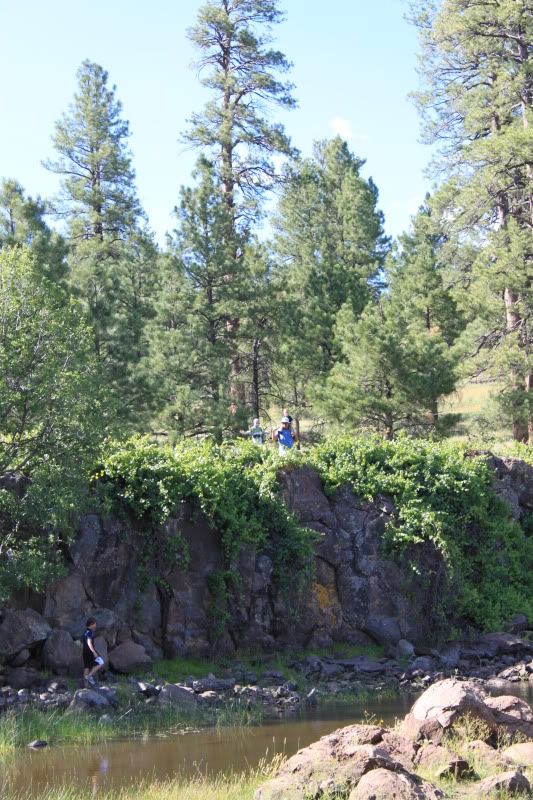 The sunset was gorgeous.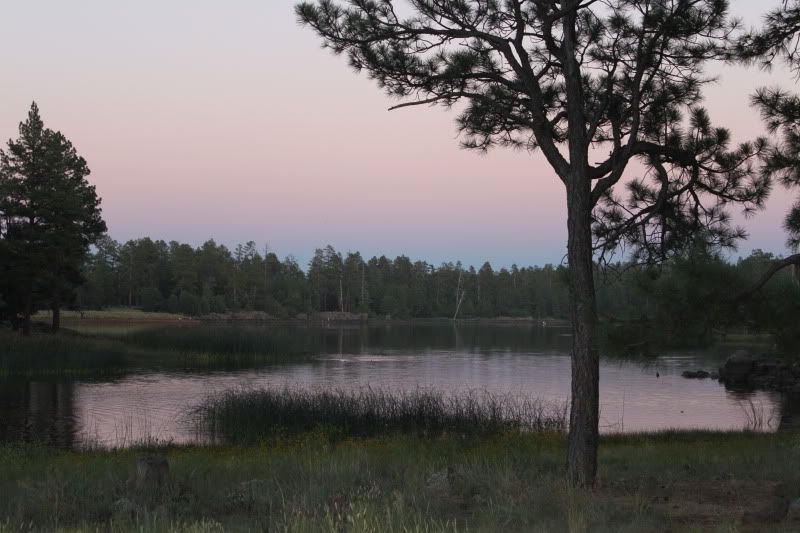 And that meant it was time for smores!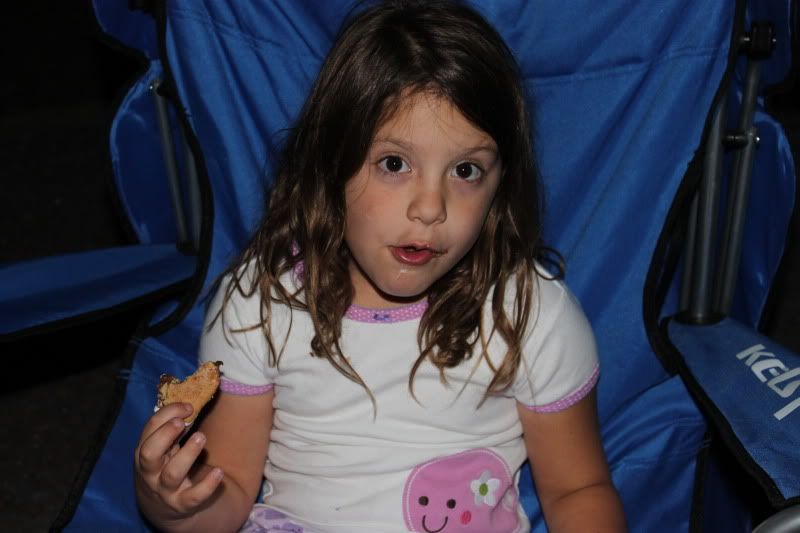 And if you are picky like Noah, that just means chocolate.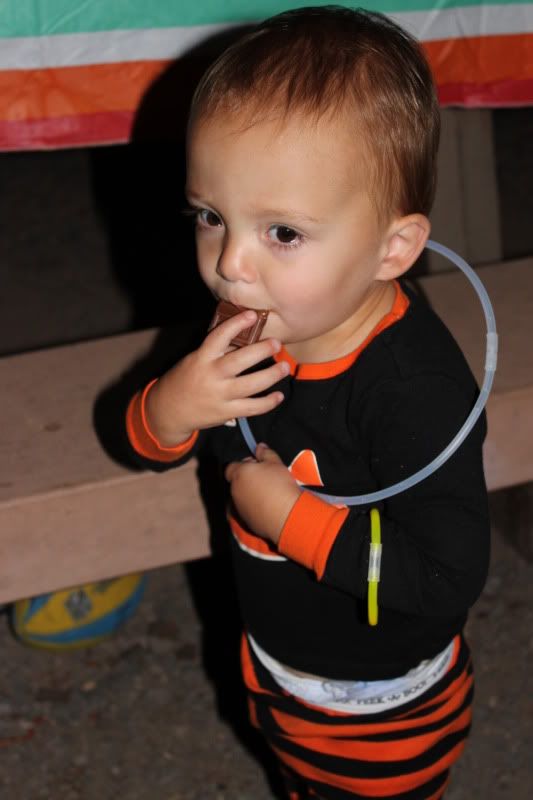 The first night was a little rough with Noah. He didn't cry because I pulled him out of the pack and play after he fussed here and there for a few hours. He likes sleeping right on top of you. Chest to chest. I would've minded if he wasn't so sweet. And waking up to this view puts anybody in a great mood.
We took a hike around the lake.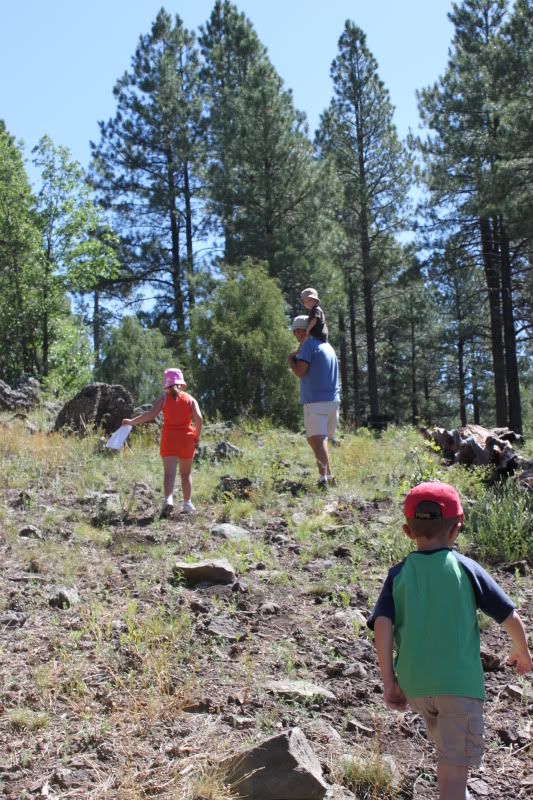 We went with two groups of friends, and here are all the kids.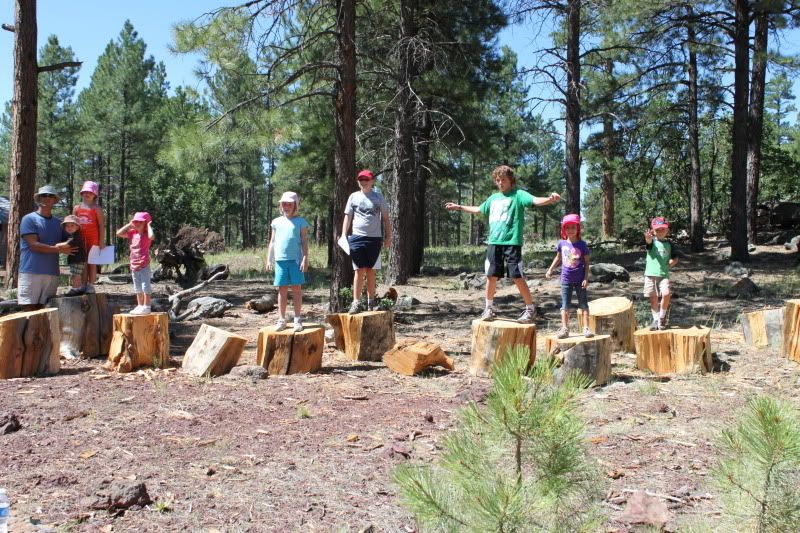 This is the boat launching area.
Then, it was time for afternoon naps.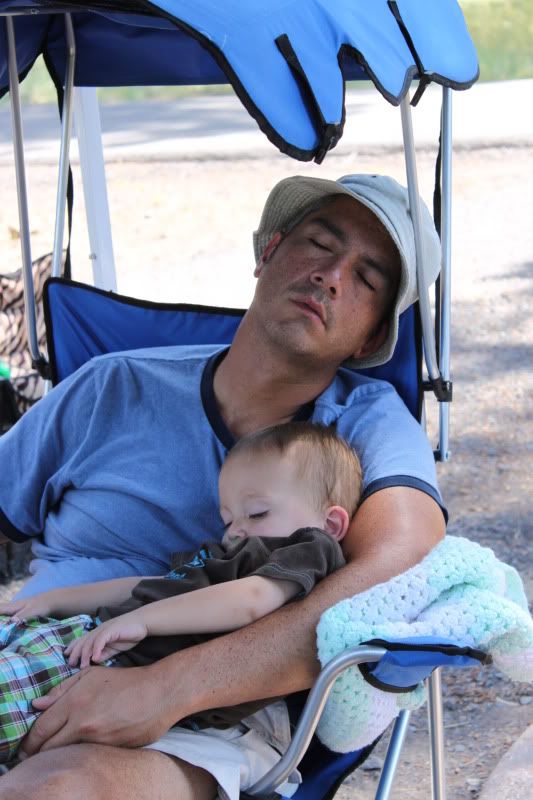 I got some nice pictures of the kids at the lake at sunset.
Emily...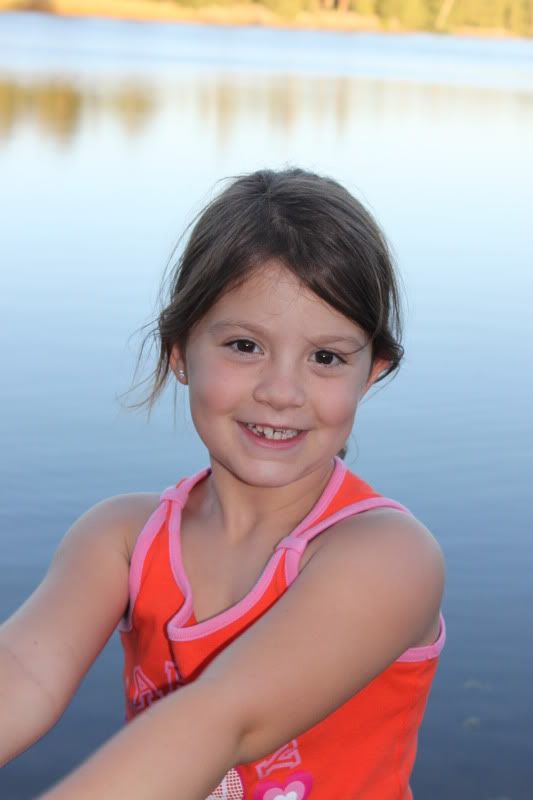 Ben...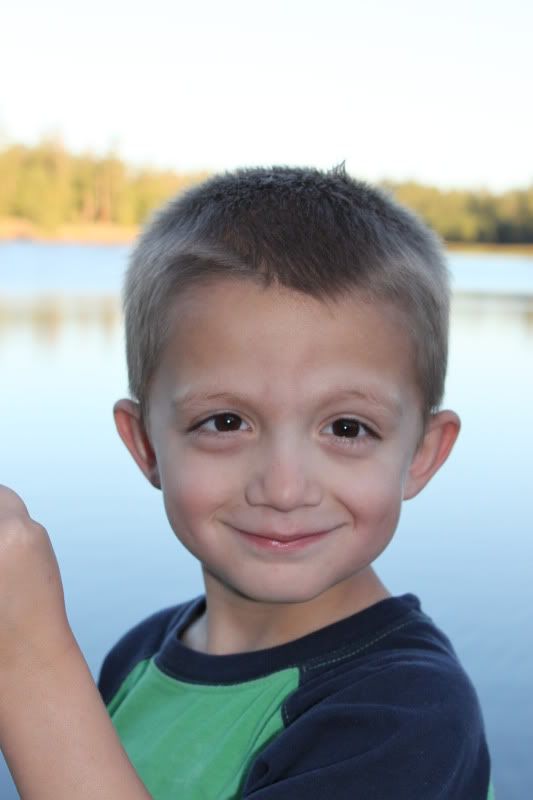 Noah...
Yep, that pretty much sums up my kids' personalities.
We even went fishing. Emily learned to cast and was very proud of herself.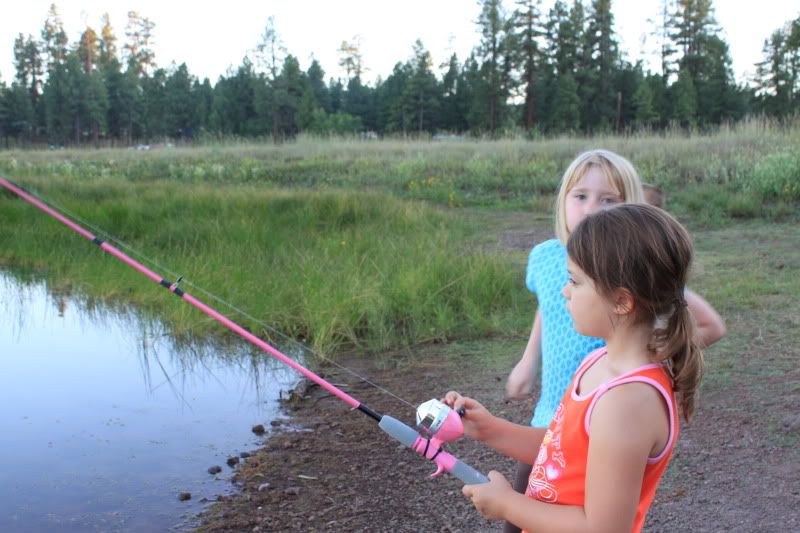 It was a wonderful trip. Two days was perfect and we will definitely do it again.