It was my goal to get all caught up on my blog before the new year begins. So, here I am with 3 hours left to spare and I'm working on my last blog while the kids play charades. See, Aunt Pam was here 2 years ago for New Years and we played charades. Now, the kids think that's what you do on New Years. Thanks Pam.
Yesterday, we woke up and decided to be super productive and get Christmas put away. Noah wanted one last picture with penguin.
We finished in about 4 hours and even took down the outside lights. David had a delicious dinner of beef stroganof in the crock pot. And out of nowhere, it started to snow. We went out right after we ate and the sun was setting. Spectacular.
Ben likes to eat snow.
Noah seems to really like the snow this year.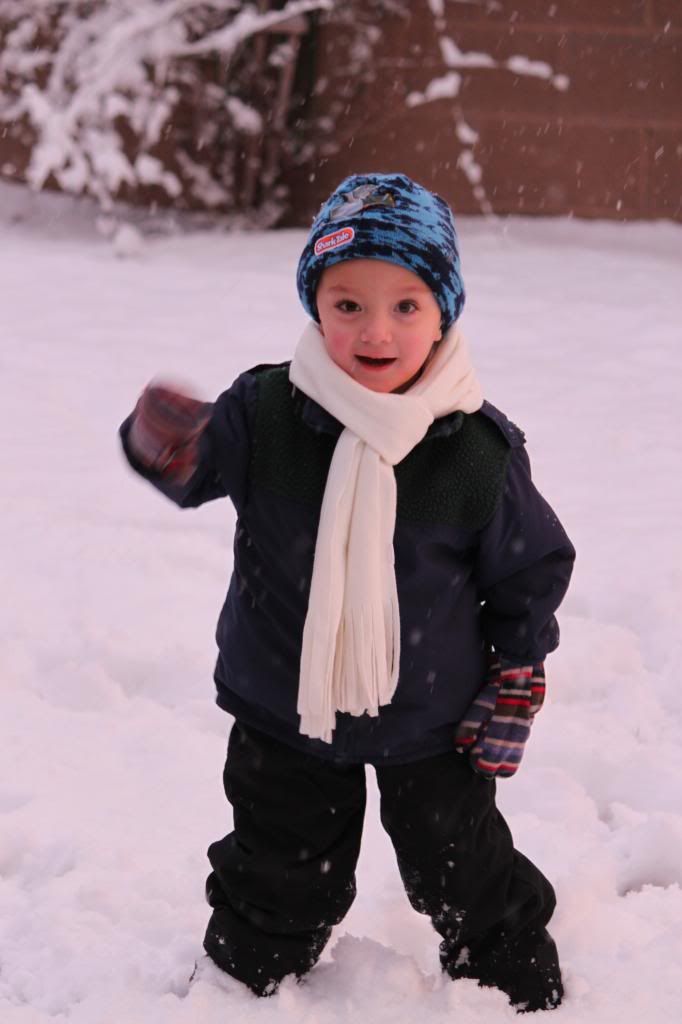 Then the sky got even brighter.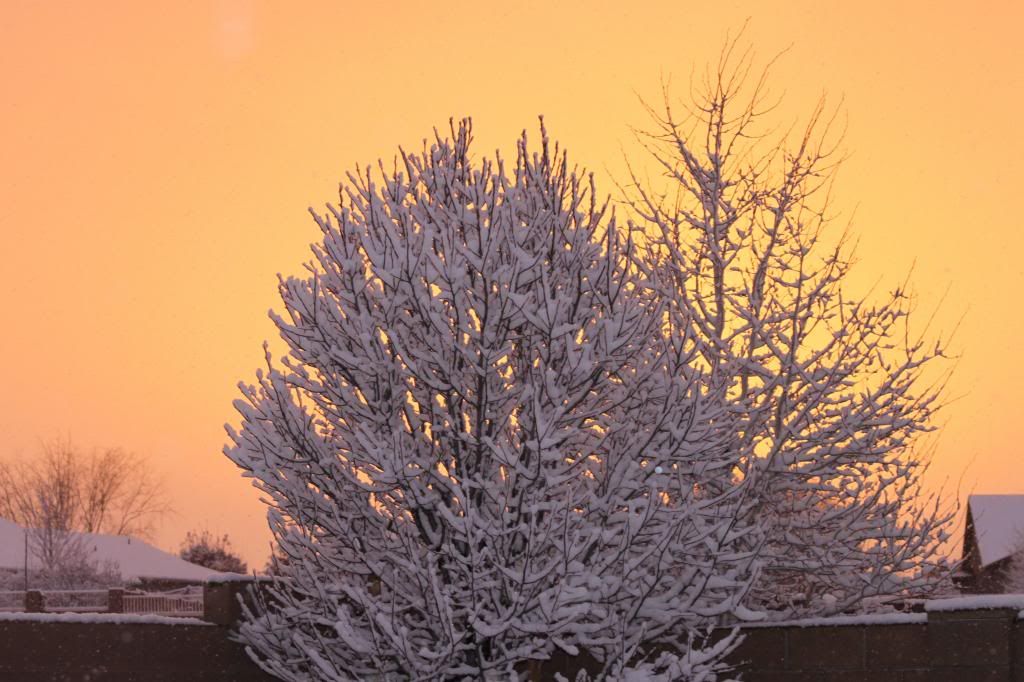 My husband is a big kid and was pegging the kids with snowballs.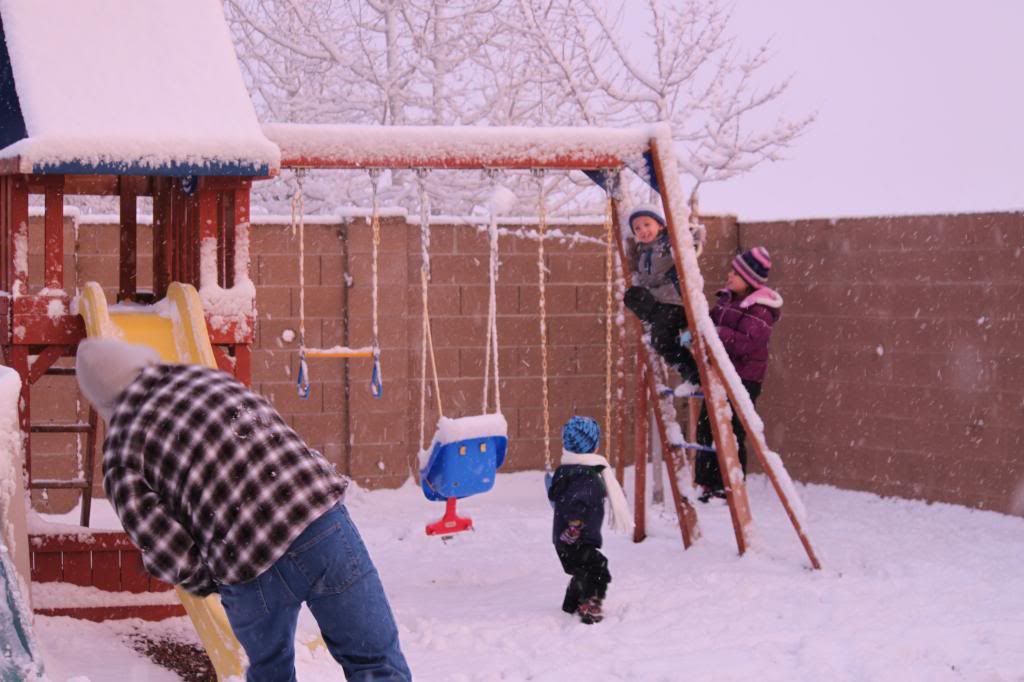 He's mischevious and hot.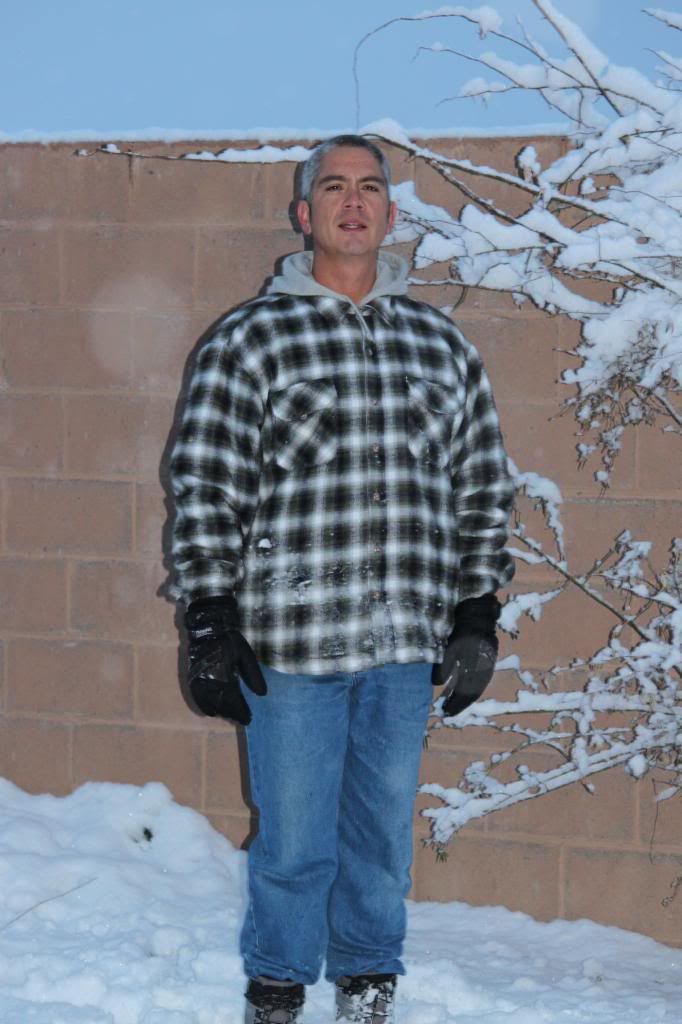 Ben being cute.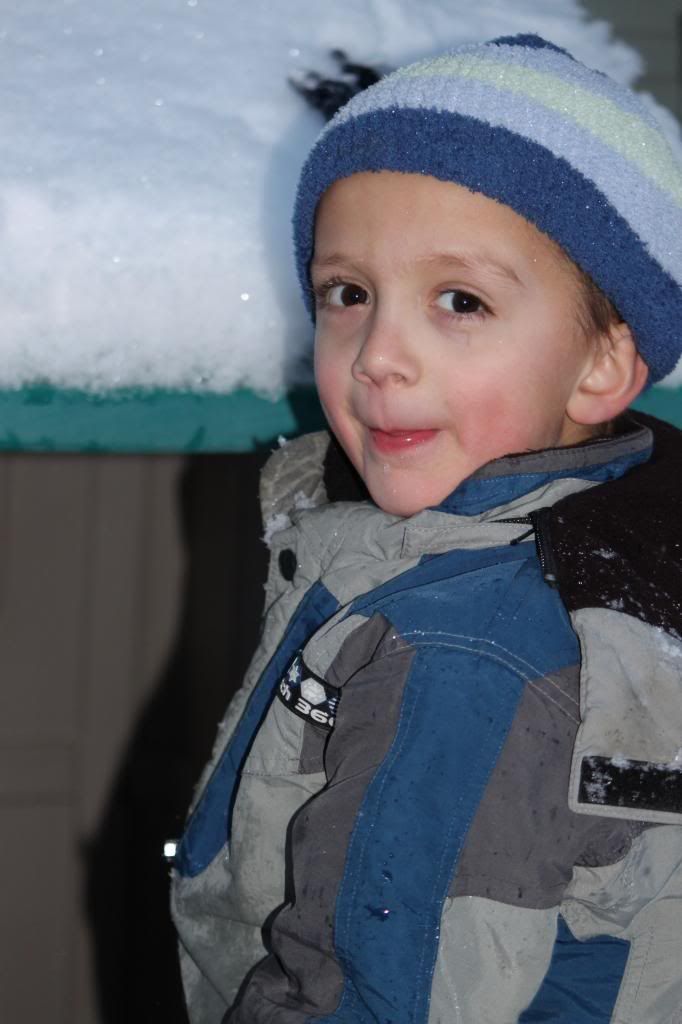 Then David got him in the face with a snowball.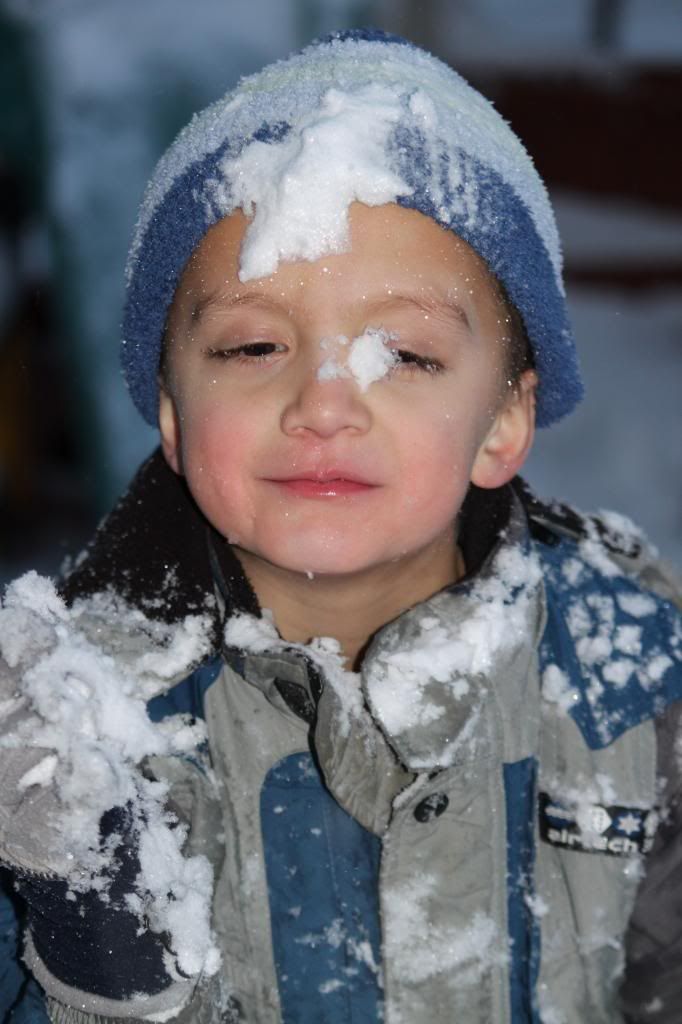 Emily made a big snowball.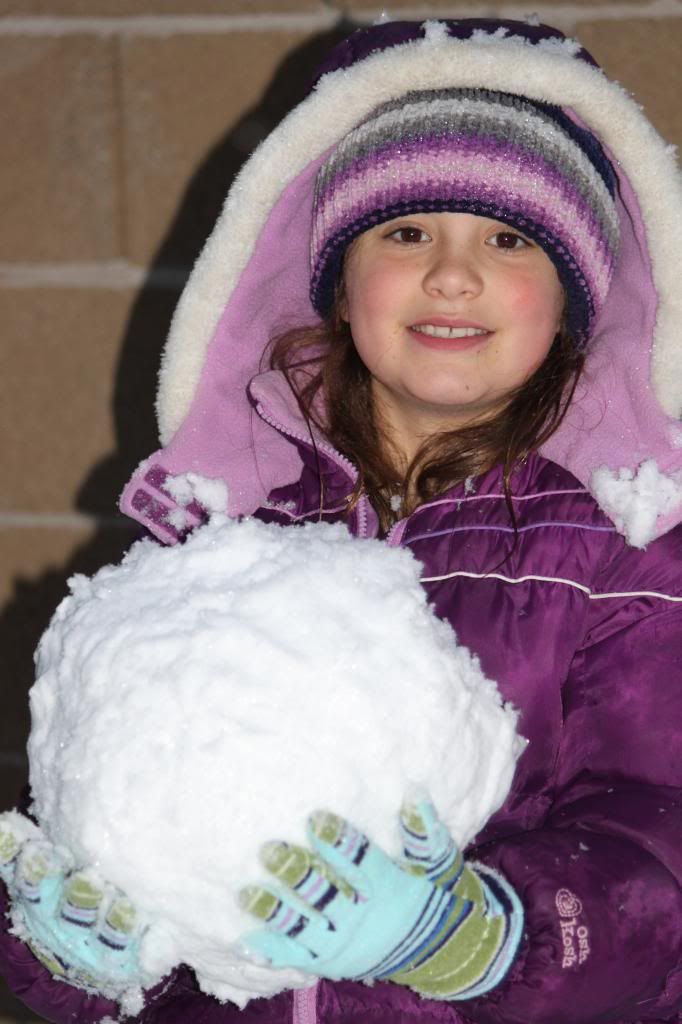 I came back inside and did the dishes. I had a fire going, Dave Matthews on Pandora and my kids outside playing in the snow. Life is good.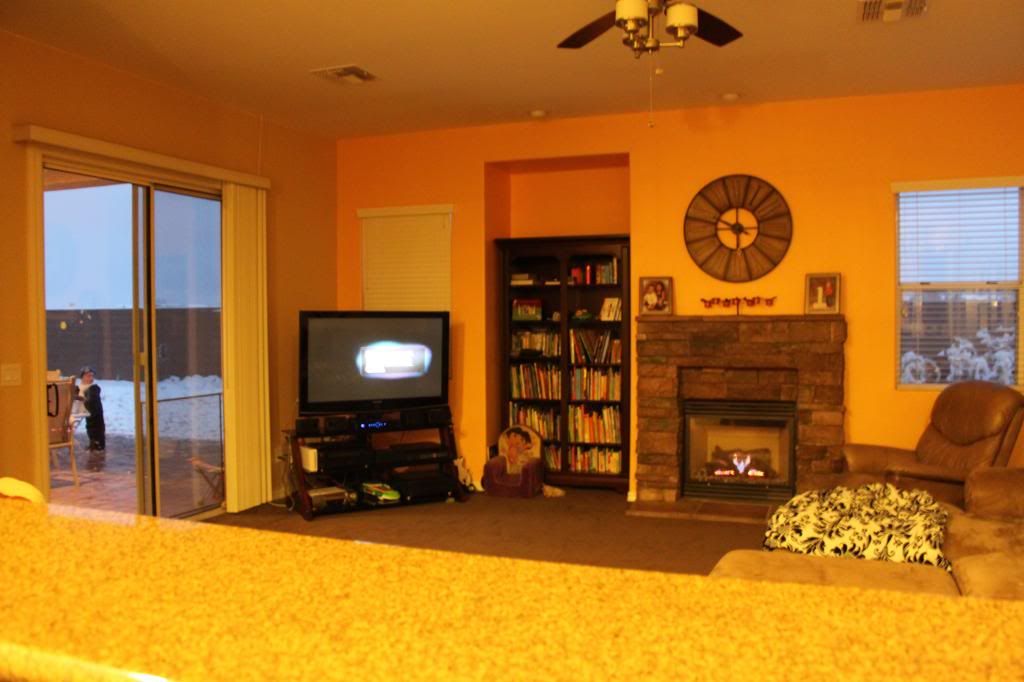 Then, Noah picked up Emily's snowball and then dropped it and it broke. Emily started crying. My perfect moment was over in about 4 1/2 minutes.
We woke up today to more snow. Ben got to go down the slide first today since Emily went down yesterday.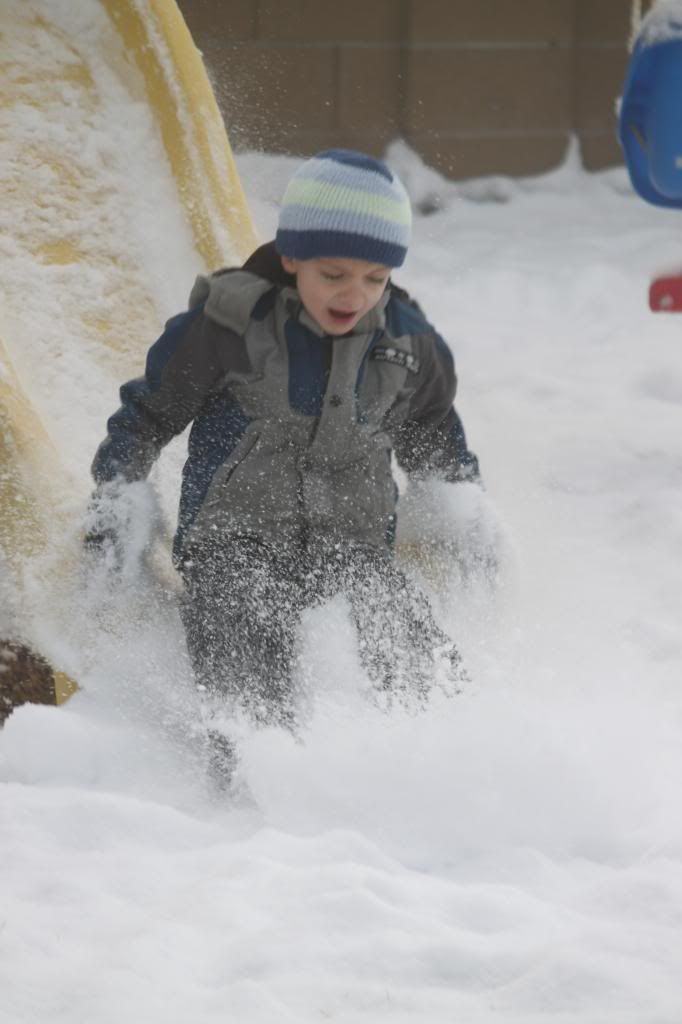 This is the same tree as yesterday.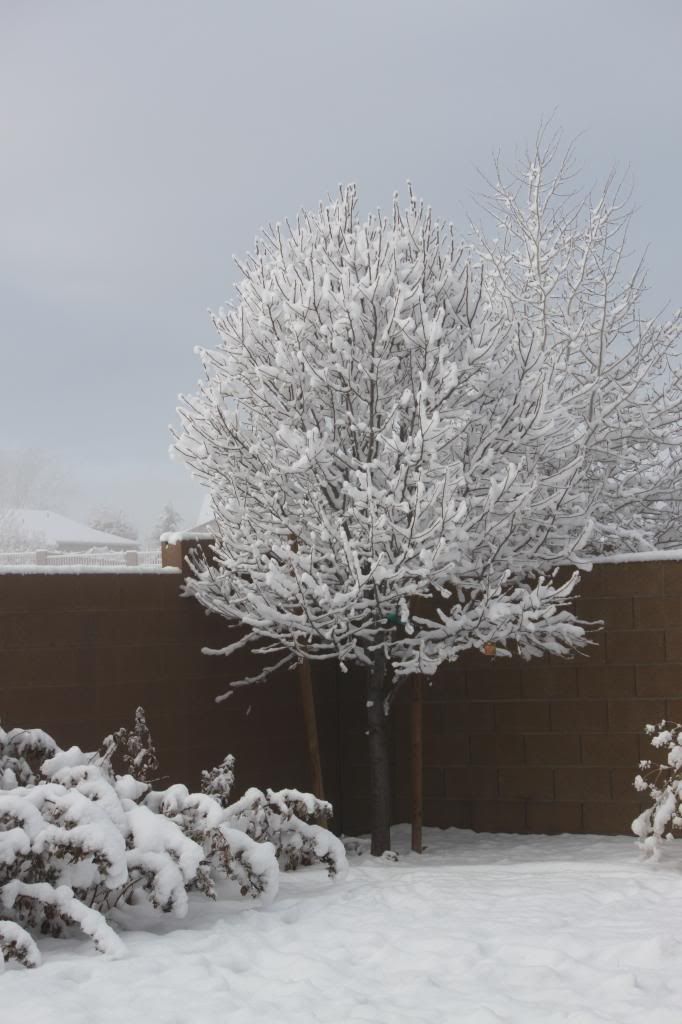 I love that we live someplace that gets a little snow. I think I maybe saw snow 10 times by the time I was 18. I'm glad they get to wake up and play in it.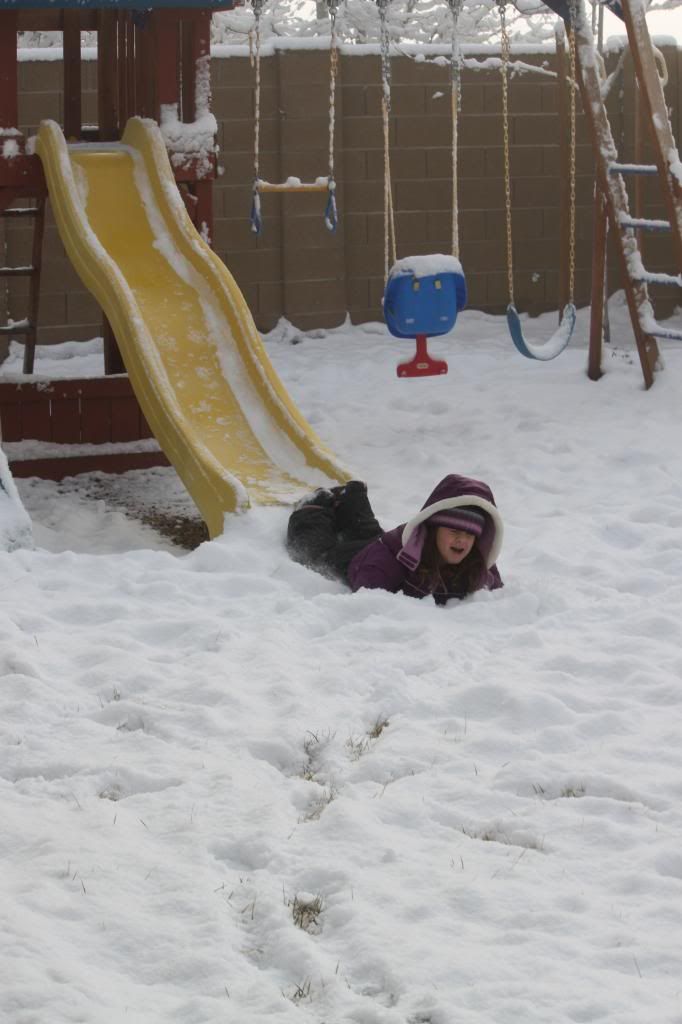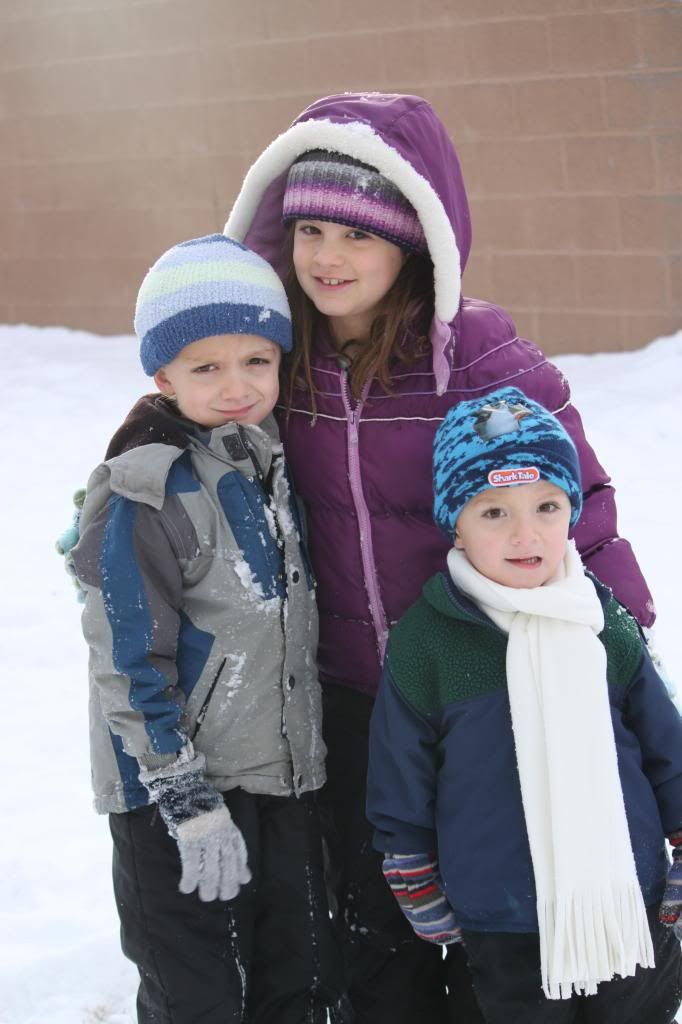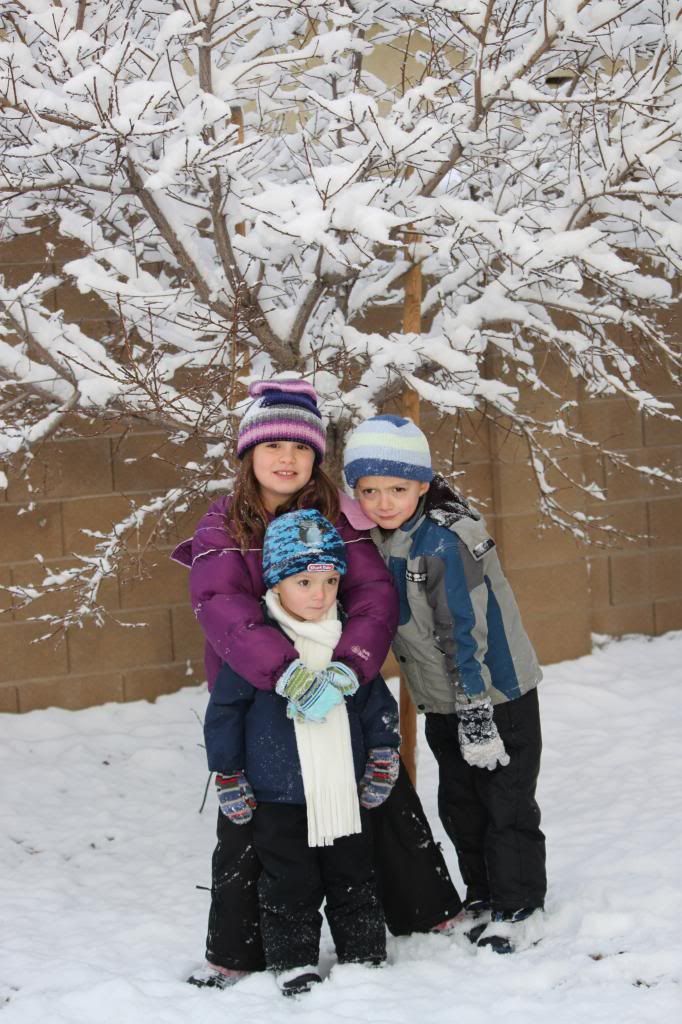 Ben got snow all over himself again. He literally just rolls around in it.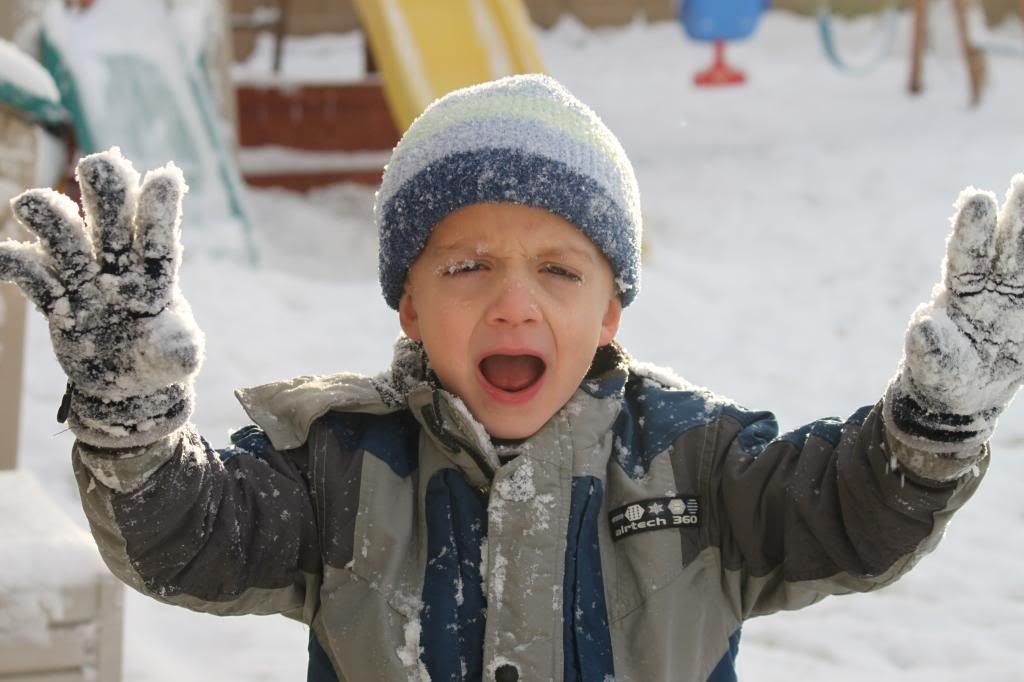 Our friends called at noon and were headed to our sledding park. The snow was melting quickly, but we decided to go anyway.
This Dad from the Turner family makes the best sledding paths for everyone. He was leaving when we got there, but he built a great path with a ramp and everything.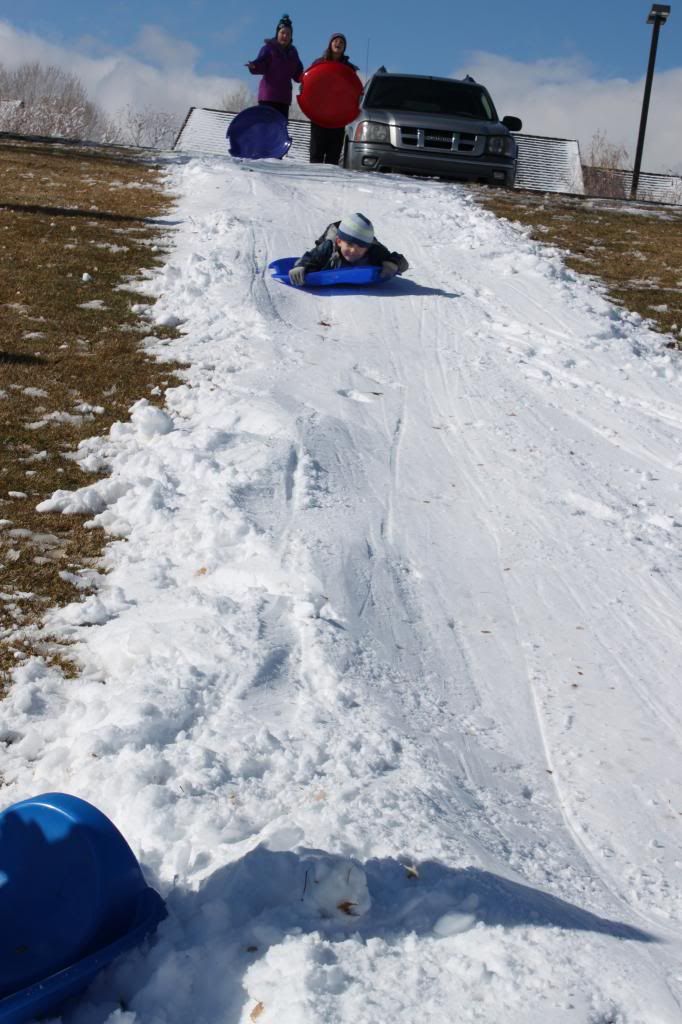 Noah preferred a slower spot.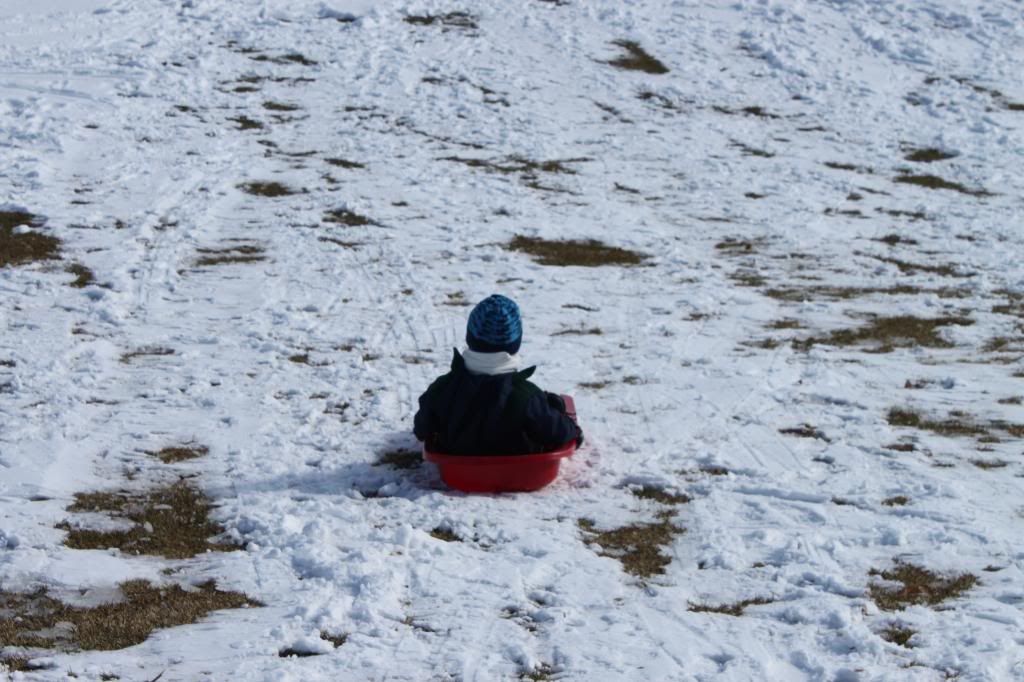 Emily had fun.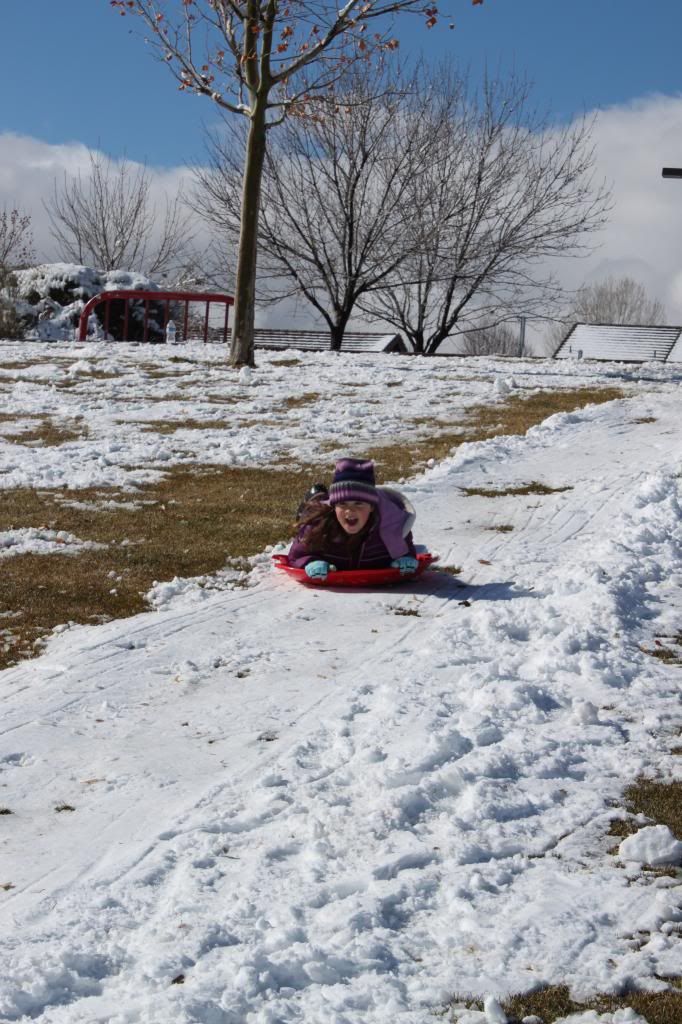 I love her face as she was flying over the bump.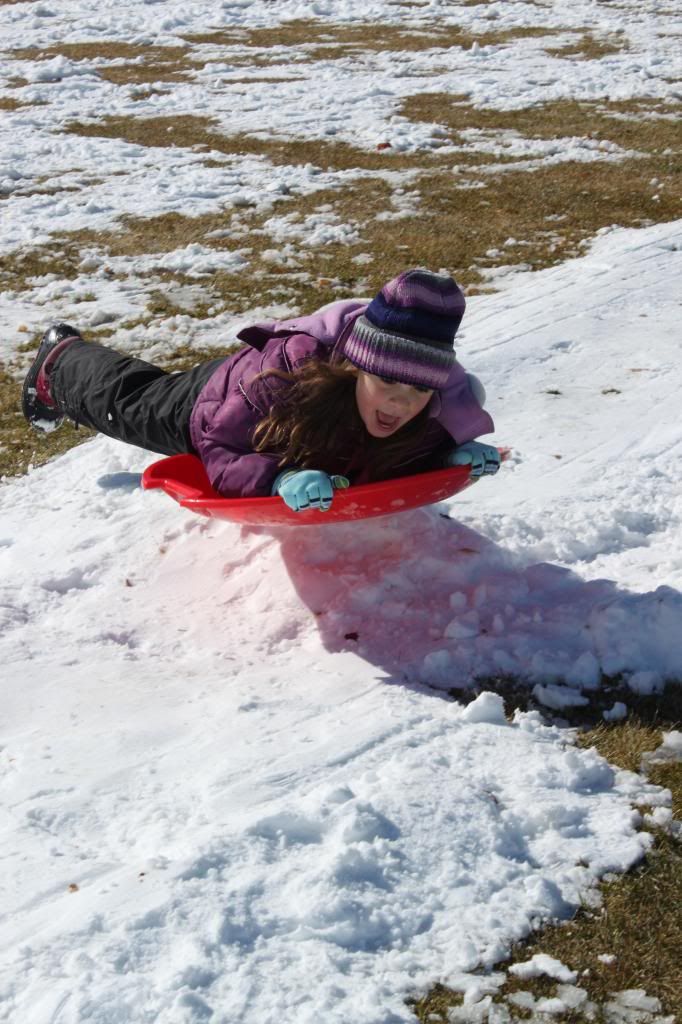 The boys had a snow battle with swords.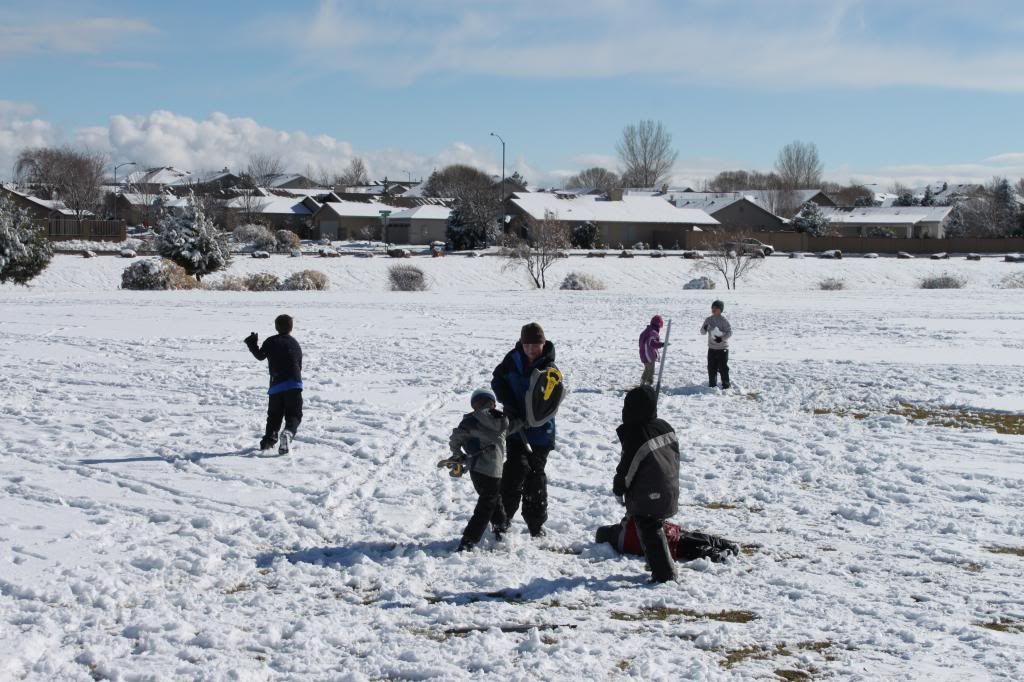 Emily and Alanah.
They went down together which never goes all that well.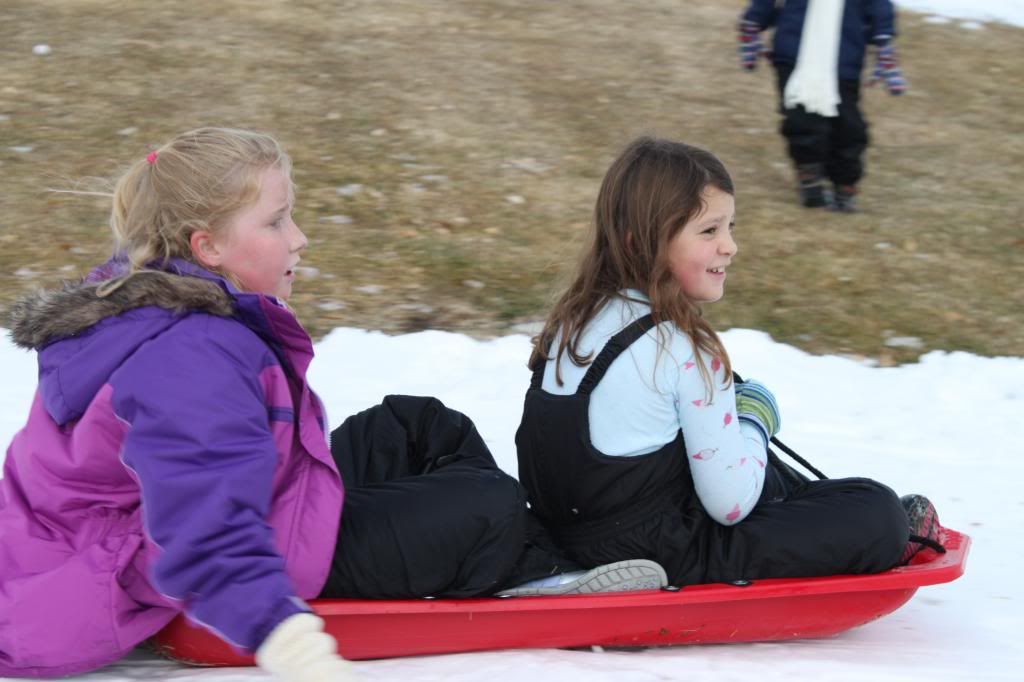 I'm so glad we went. We had a great time. We were ready to go and my girls cheeks were rosy and she looked beautiful.
It was a great way to end 2012.