Emily said that this was the best birthday ever!
She wanted to do presents right when she got home from school. I told her she had to wait for her Dad to get home. Little did she know he was coming home early just to spend some time with her. She was super excited.
She opened a card from Grammie and Grampie.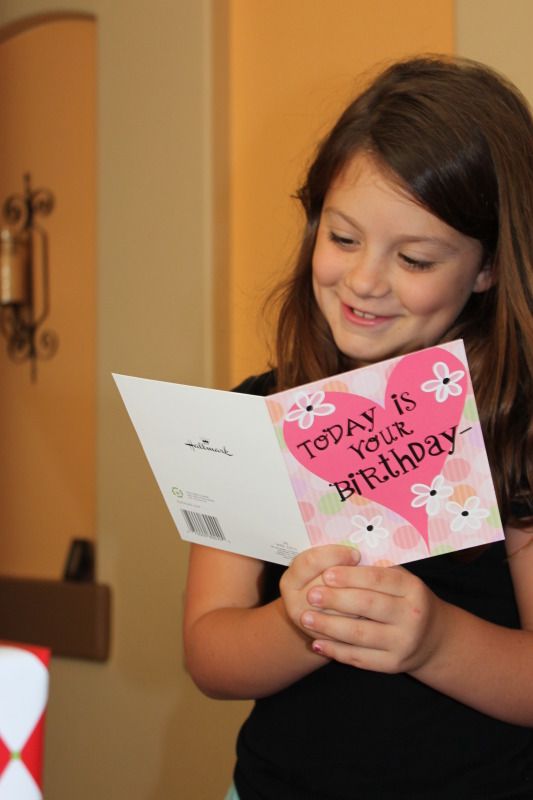 And one from my Mom, Granny.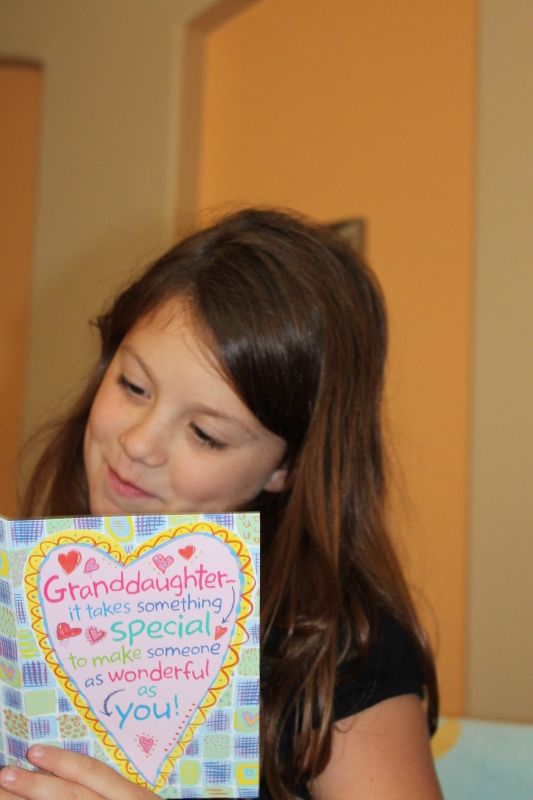 Then she opened her presents. She got the Target version of an American Girl doll which she had picked out online.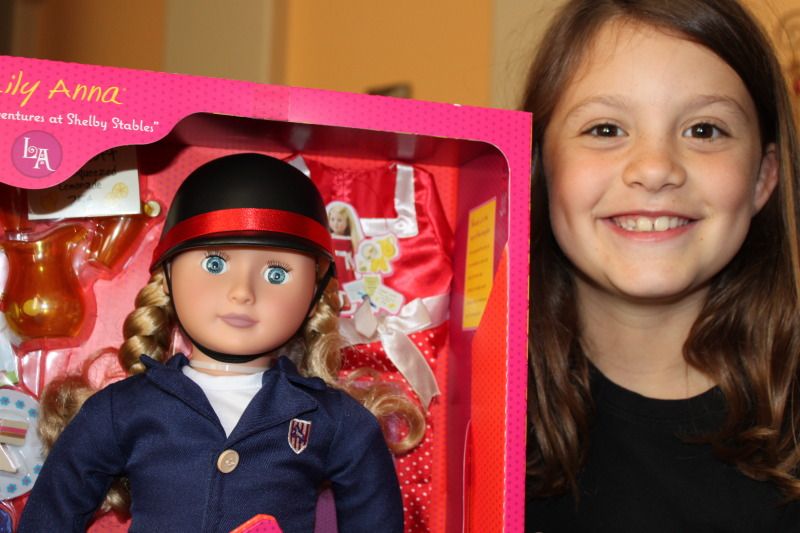 She got another doll that she had picked out at Costco. But what she really wanted was a kitchen set for her dolls. She loves making youtube videos about doll stuff and watching other videos. She really wanted this kitchen set. Unfortunately, Target was being majorily difficult. I placed the order 3 weeks ago. They were back ordered. Then, they cancelled my order all together Monday only to turn around and list it again as being available online. I was beyond ticked. Luckily Davd went to Phoenix for work yesterday and we found it in stock at a store there. Quite a fiasco for one gift, but she's worth it. She was super surprised as I told her I didn't think we'd get it.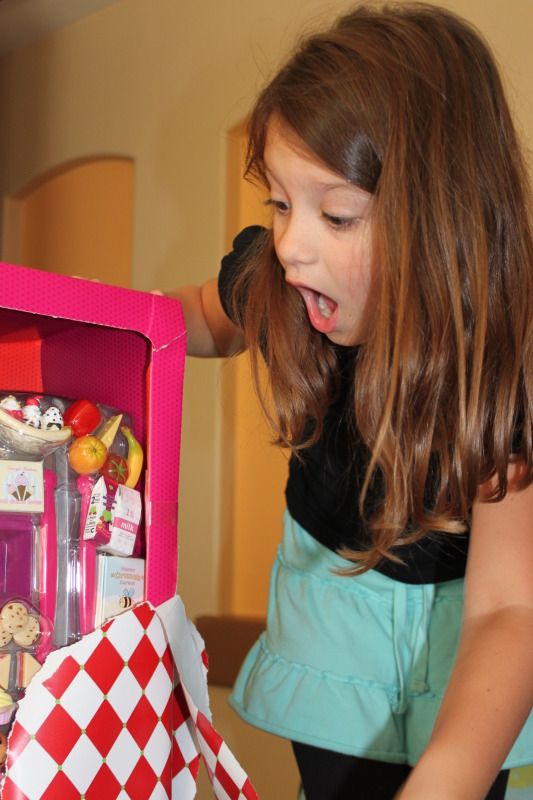 And super happy.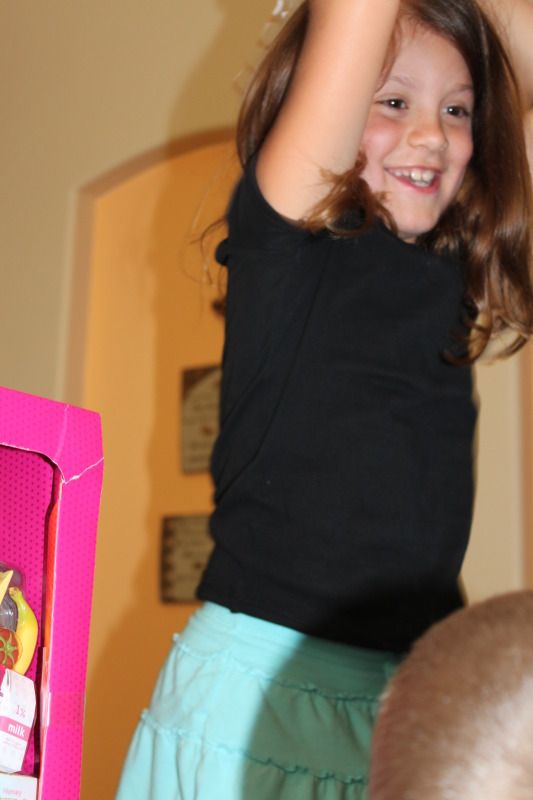 I must say the little kitchen set is super cute. I put away her laundry today and found myself stopping for a few minutes to play with it.
She had her favorite dinner followed by her favorite pumpkin roll. The kids would not behave and smile, so we got this: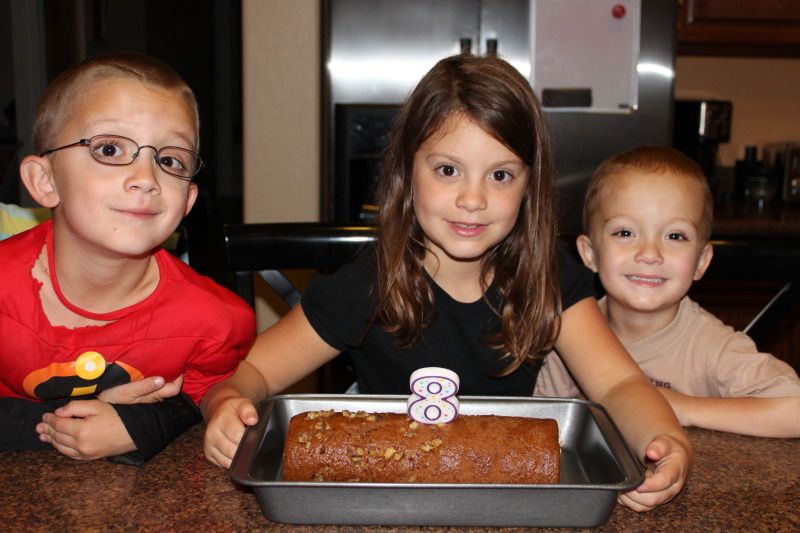 And this: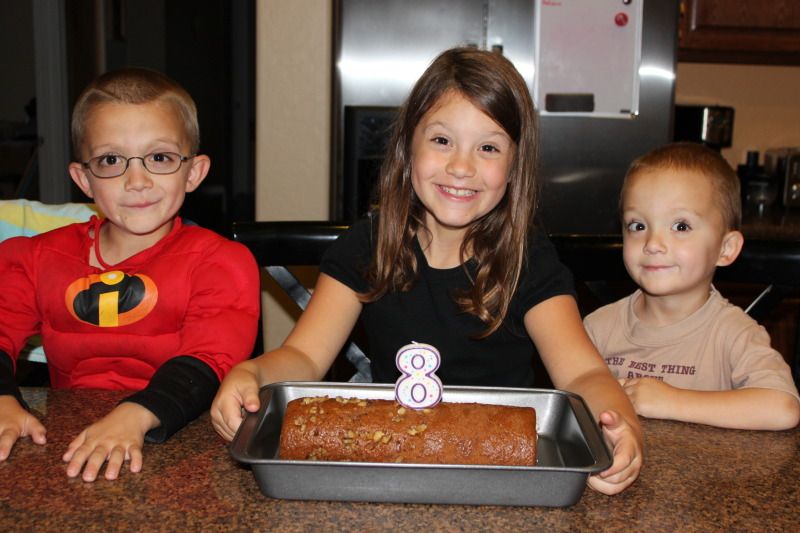 And this: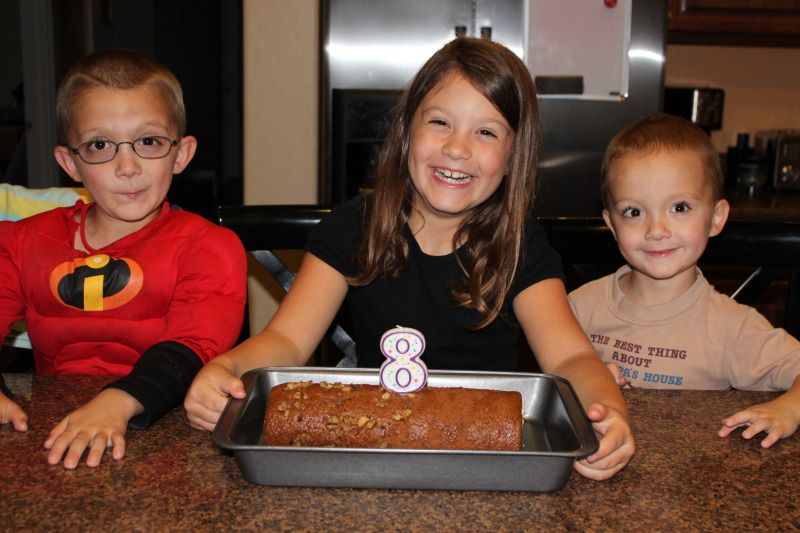 We finally threatened bodily harm, but this is as good as we got.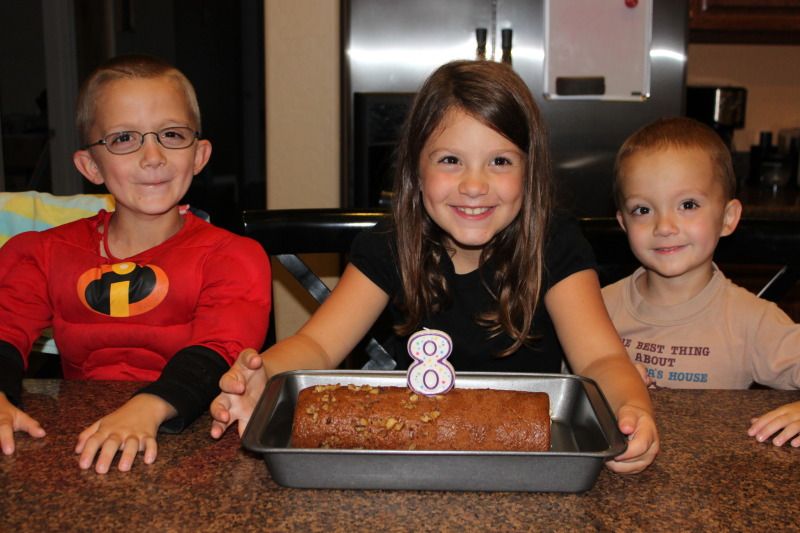 I think my girl had a wonderful day. I think 8 is one of the best ages. Still a little girl, yet so full of life and ready to try new things. Starting with having 3 friends over tonight for a slumber party. Should be a great time!