This was our first experience with pampered camping. Well, it's hardly camping at all when you bring your iphone charger and a blow dryer. But, we were in a bare bones cabin, had to bring our own towels and we spent 95% of the day outside. It was camping minus the tent, but plus a flushing toilet and shower! Whatever you call it, it was FUN!
This camping trip was with a big group of our friends from Phoenix. Most we knew, but there were a few new families that we've never met. We got there and it was warm. Camp Tontozona is where the ASU football teams practices off season. They rent it out the rest of the time. It's used for all sorts of camps and what not for kids. They turned on the sprinklers on the big practice football field. The kids got to cool down.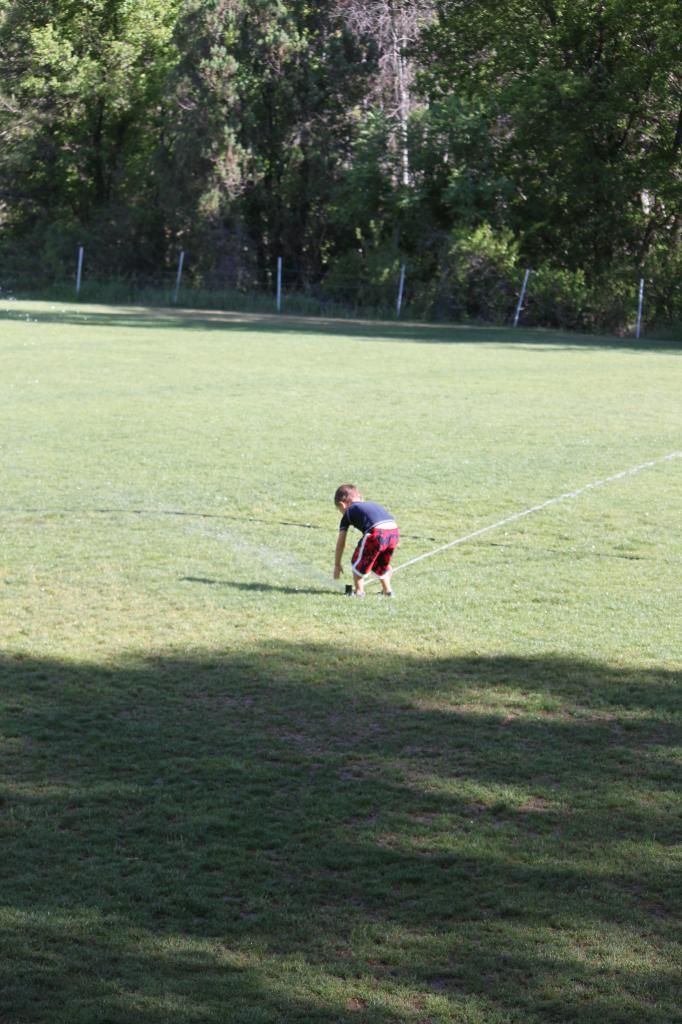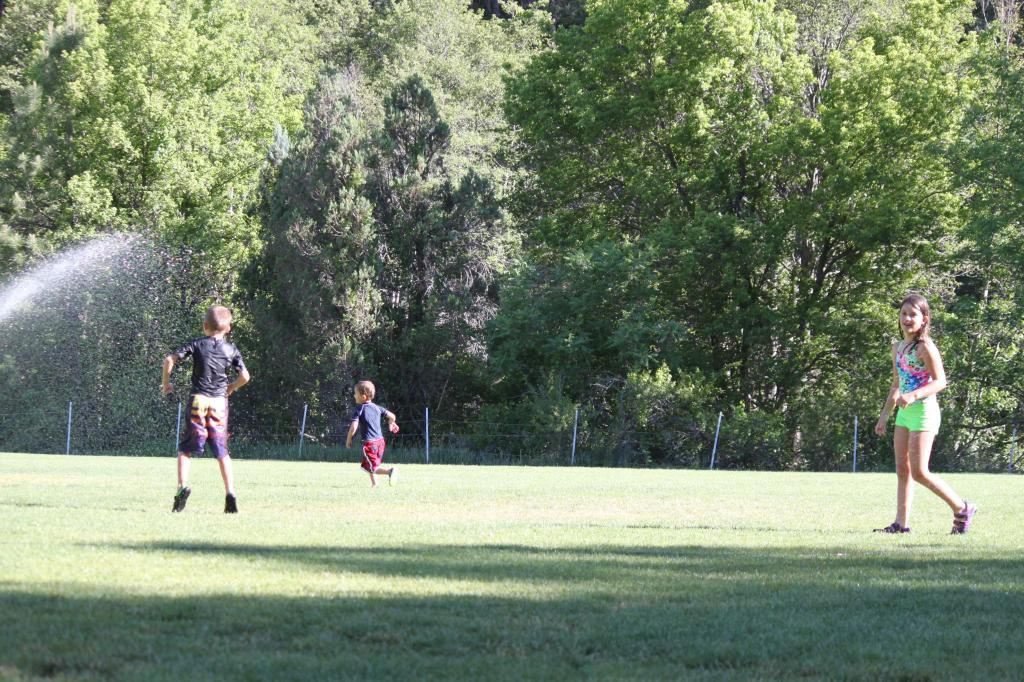 Then, Noah tried to come up the little hill to David and he kept slipping on the mud. He was so mad. His hands were covered and he was about to cry. But, he went over and rinsed off and he was fine.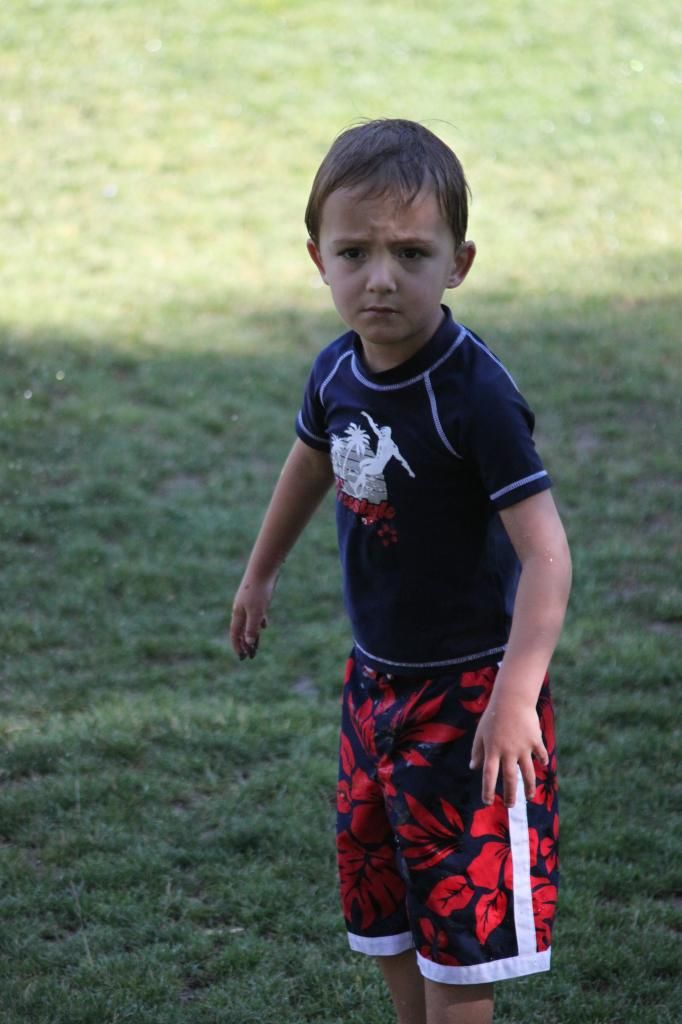 Me and my bestie.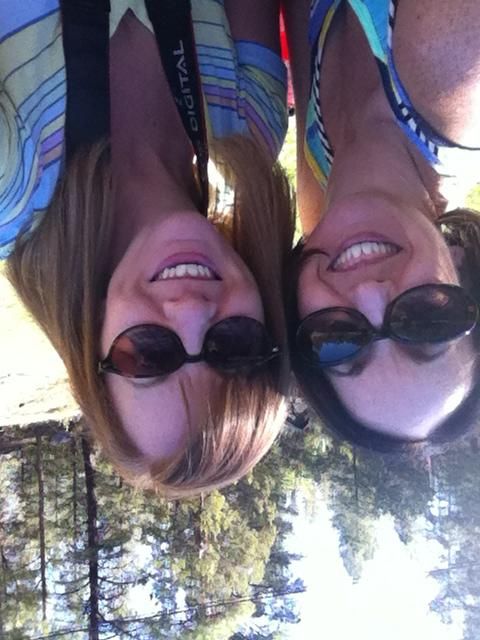 These were kids we just met that ere part of our group. The kids all played so well together.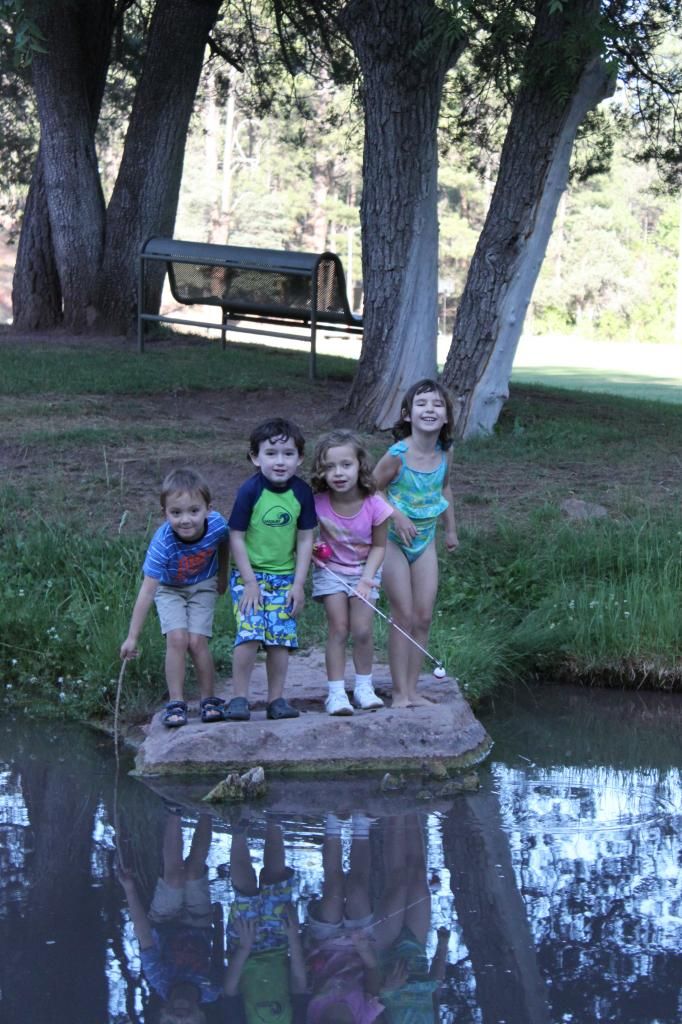 Aunt Pam and Em chillin' on a swing.
This little girl named Maggie and Noah became fast friends. She said she wanted to marry him.
At night, the kids realized that the little well was full of crawdads or crydaddies as Noah called them.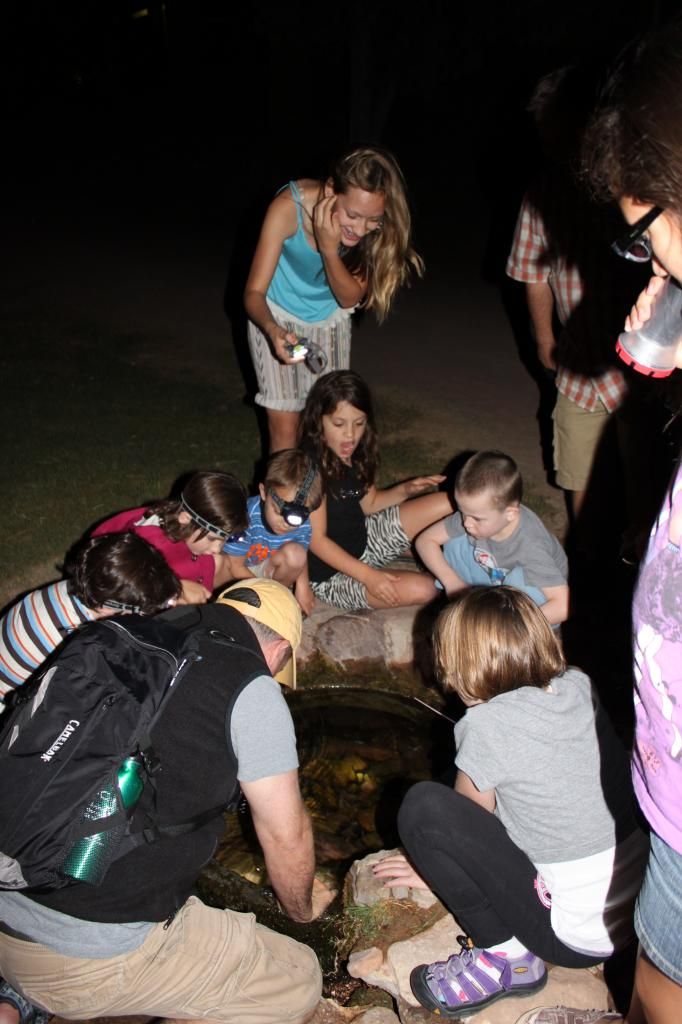 They were obsessed with these things.
And they caught a few.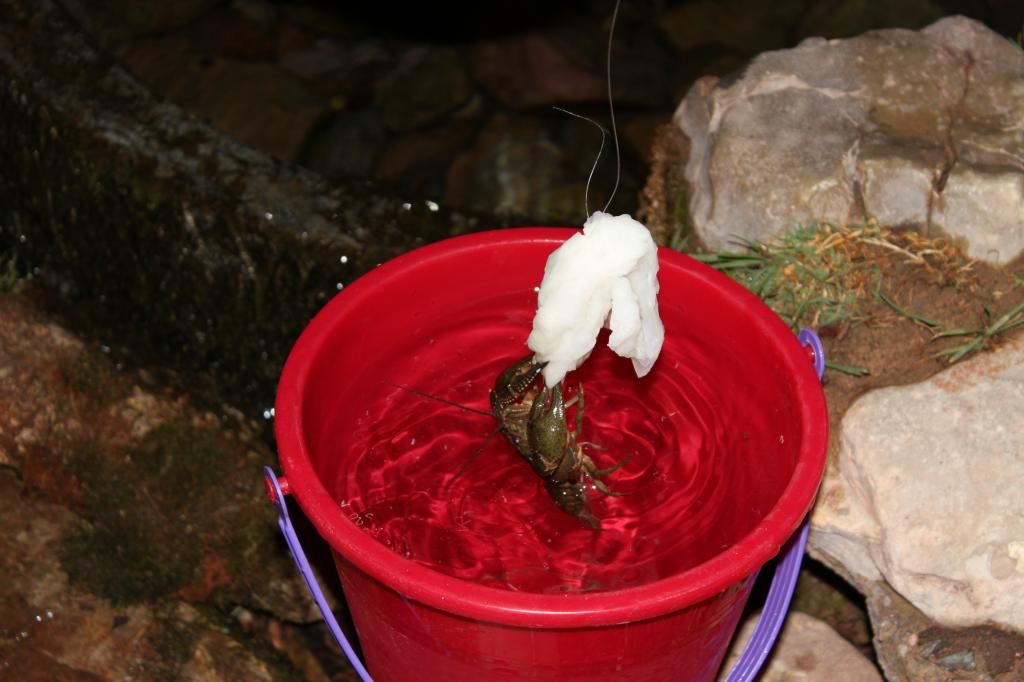 We went back to our cabin that night. This is what it looked like.
And the toilet overflowed. Actually it was a block in the main line and in a row of 4 cabins, 3 had clogged toilets. We had to switch cabins at 10:00 at night. I wasn't happy, but the kids thought it was an adventure. Yeah, whatever.
In the morning, we headed to the lodge which 3 families were sharing. We opted to rent our own cabin to have a little space. We did all the cooking at the lodge though and everyone brought something. These two guys are nicknamed Top Chef and cooked almost every meal for us.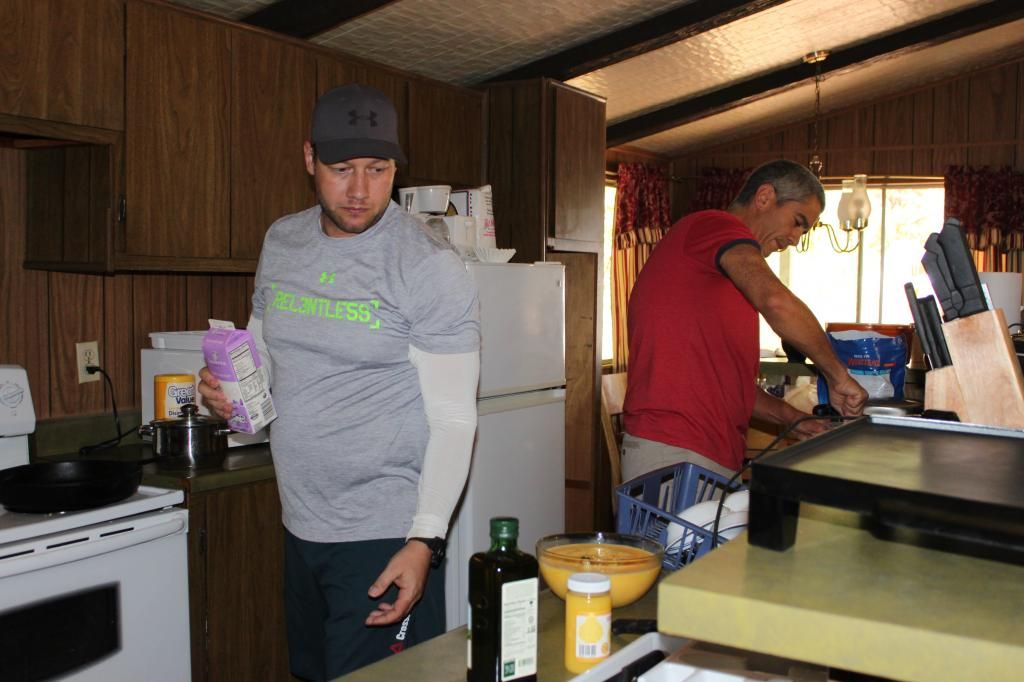 This is a pic of the lodge. Emily's trying to find the crawdads.
We hiked down to the watering hole.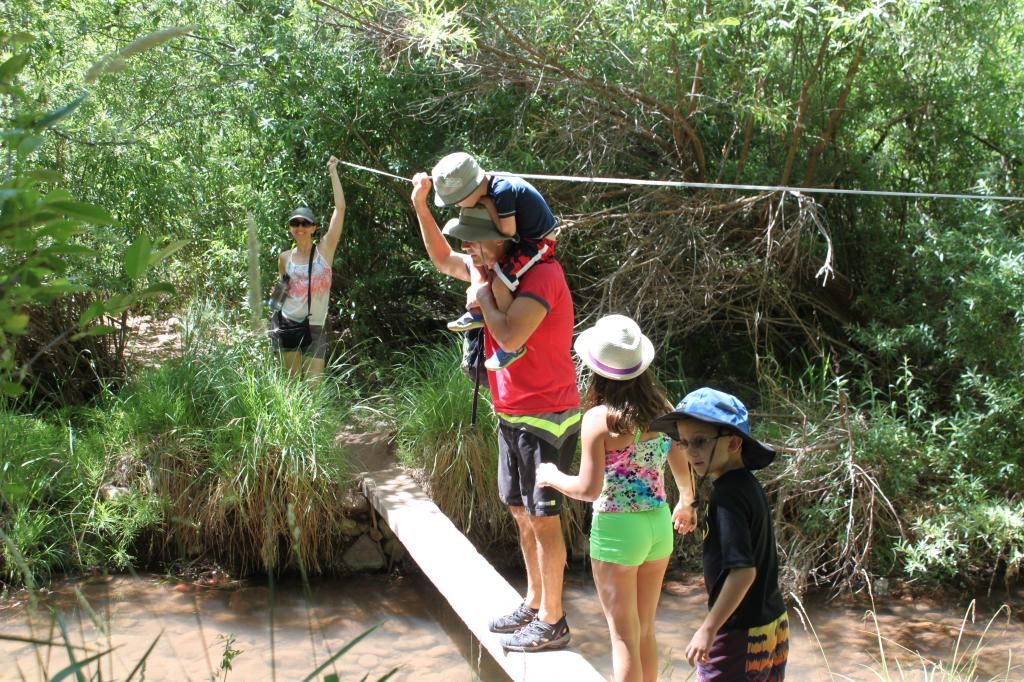 Nice photo bomb Colby!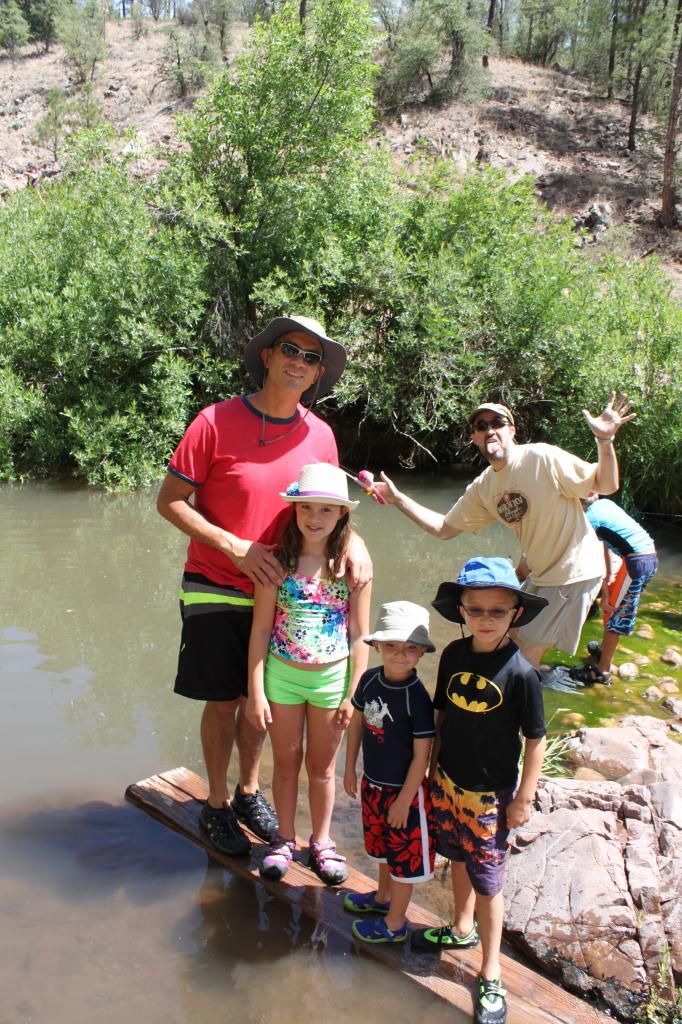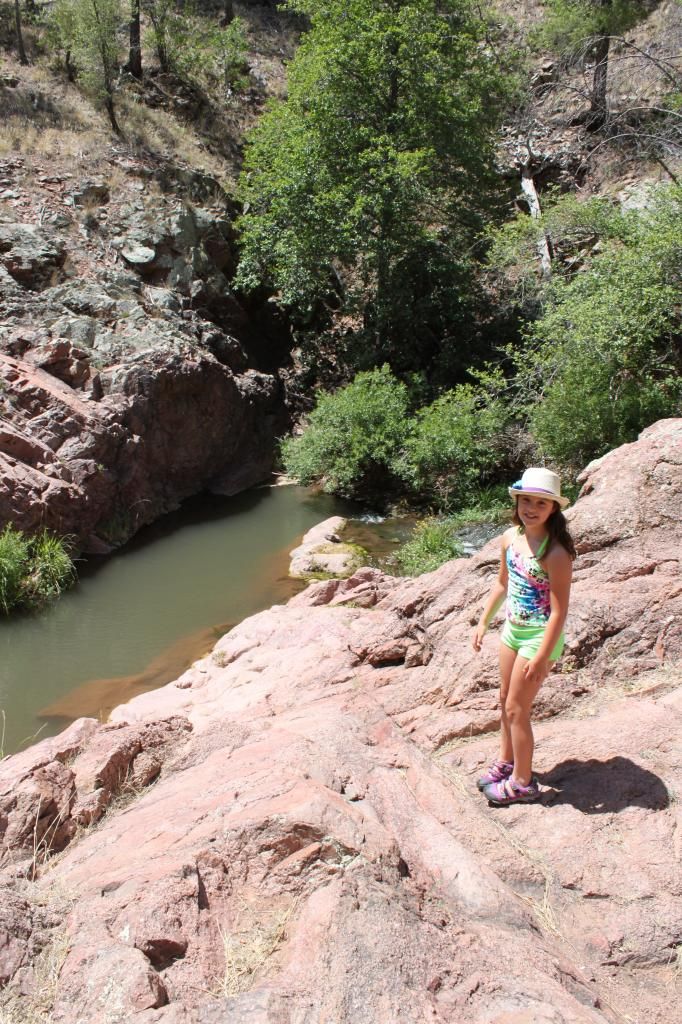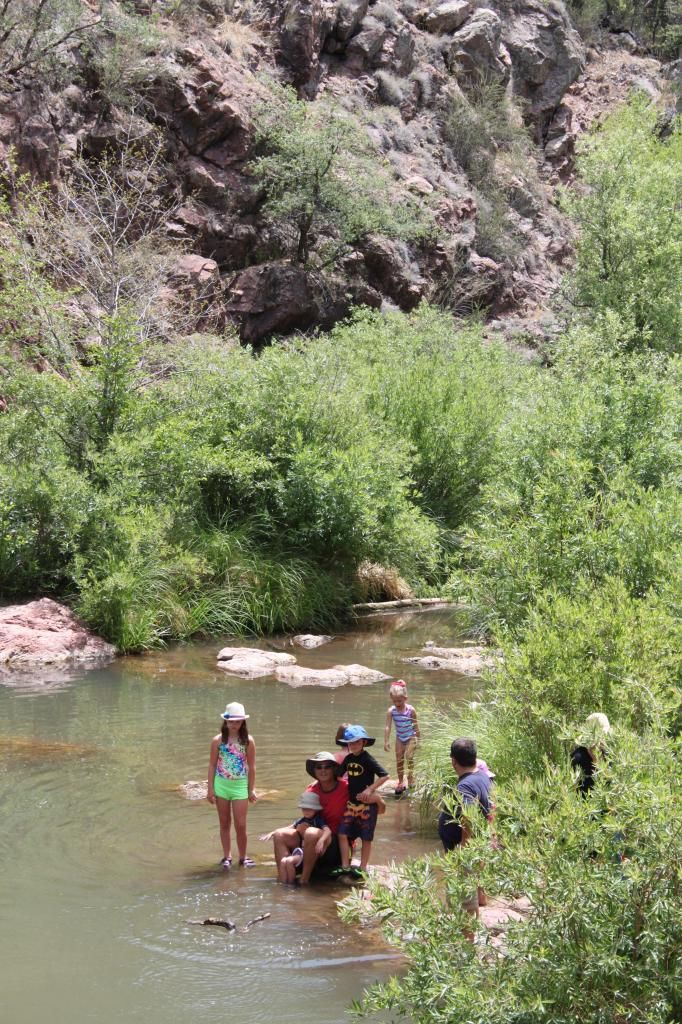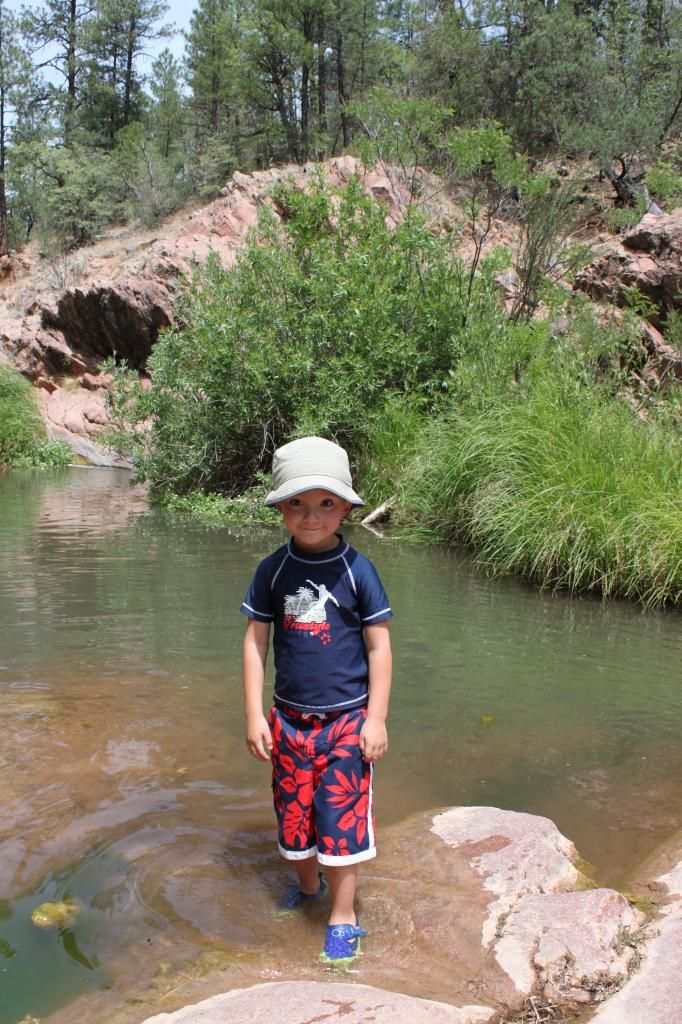 The kids swam across.
Afterwards, it was time to relax in the hammock.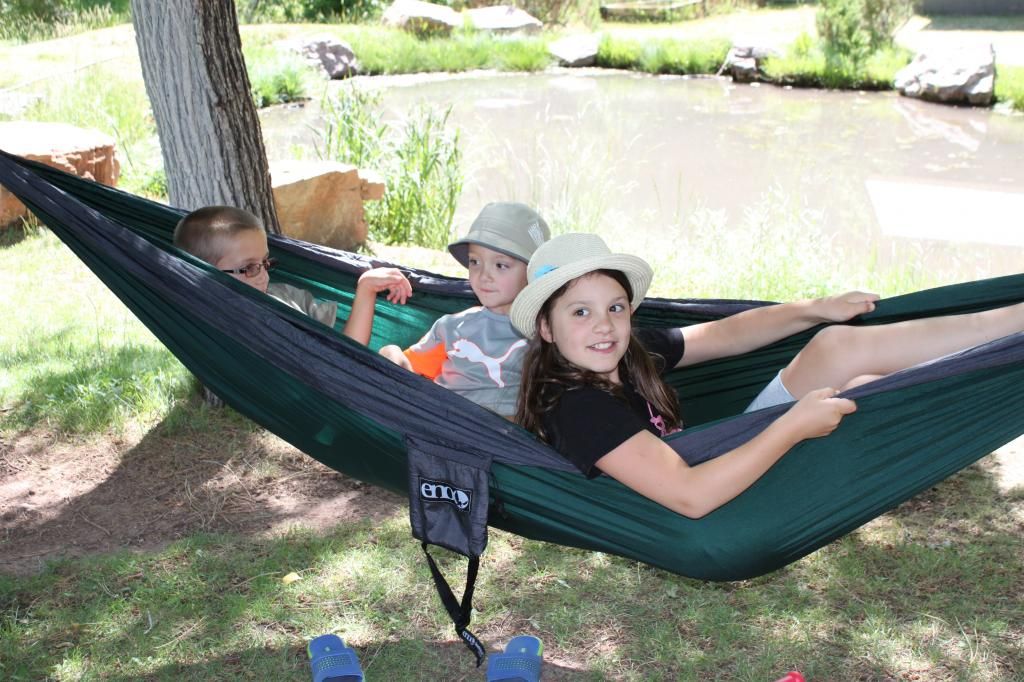 We played baseball, frisbee, soccer. You name it. Here's Ben smacking the ball.
Then, it was time to eat the crawdads. I was not about to partake in that, but David tried it. They tried to say it tasted like lobster. Yeah, I don't think so.
And I kiss that mouth...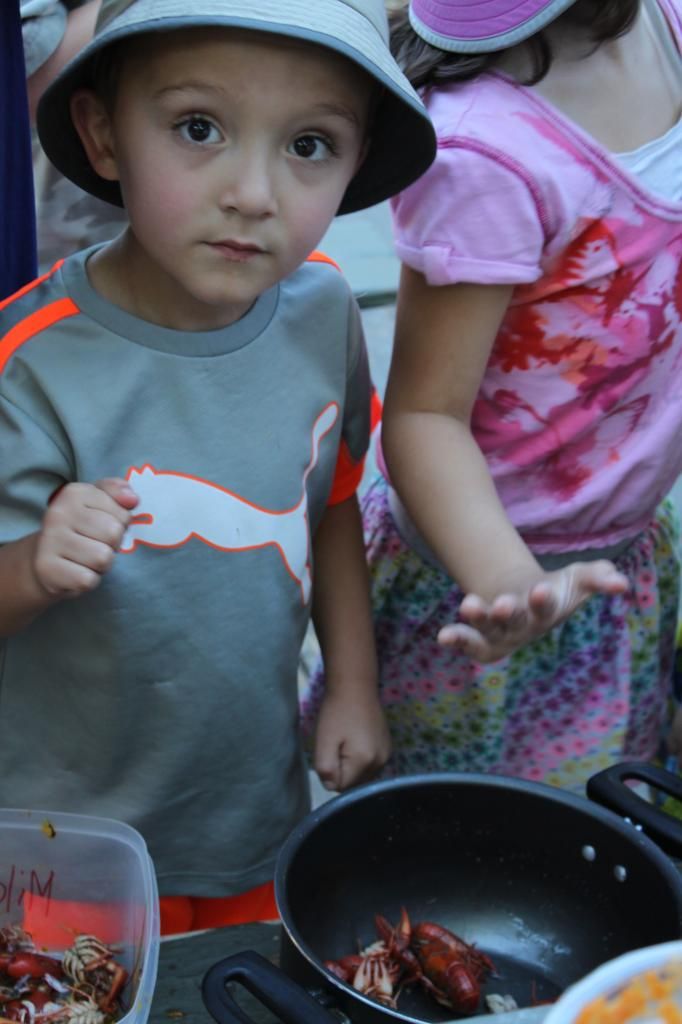 Noah was not about to try it.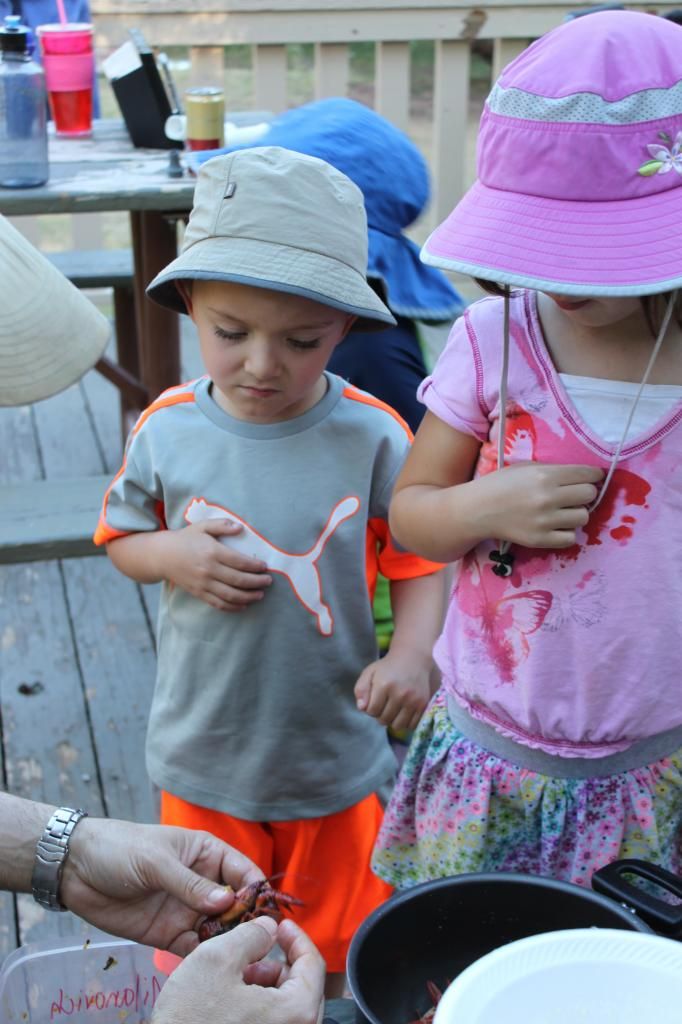 Not even when Maggie tried to persuade him.
Emily really wanted to go back to the creak. But, the spot we were at in the morning was a good 30 minutes of up and down over rocks. So, we just played in the creak by our camp.
The afternoons were spent having happy hour and appetizers and listening to our friends son play some guitar.
It was a great trip. We did get one big group photo, but I haven't got that from our friend yet. I think there was 30 of us in all. We had a great time. The only thing we would do differently next time is make it 3 nights instead of 2. We decided we will all go every year the weekend after Father's Day.
And you know the sign of a good trip is when one of the kids looks like this 20 minutes after you leave.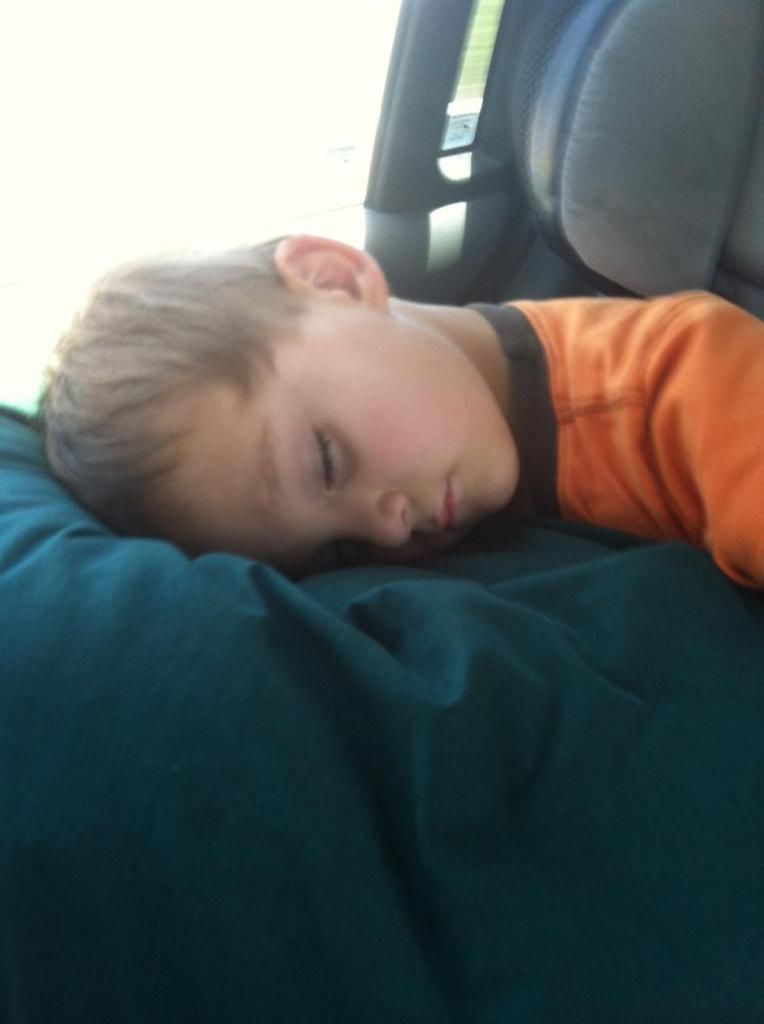 And now we leave for another camping trip in 24 hours. I can hardly keep up.