I was dreading this final day of vacation. 16 hours of travel with 3 small children is not a day anybody would look forward to.
The morning started at 4 in Halifax (which was midnight Arizona time). Everyone was tired. Luckily, we got to the airport and after going through security and customs, we found a Tim Horton's. We all perked up after a donut and some coffee. Emily and Noah shared a cup.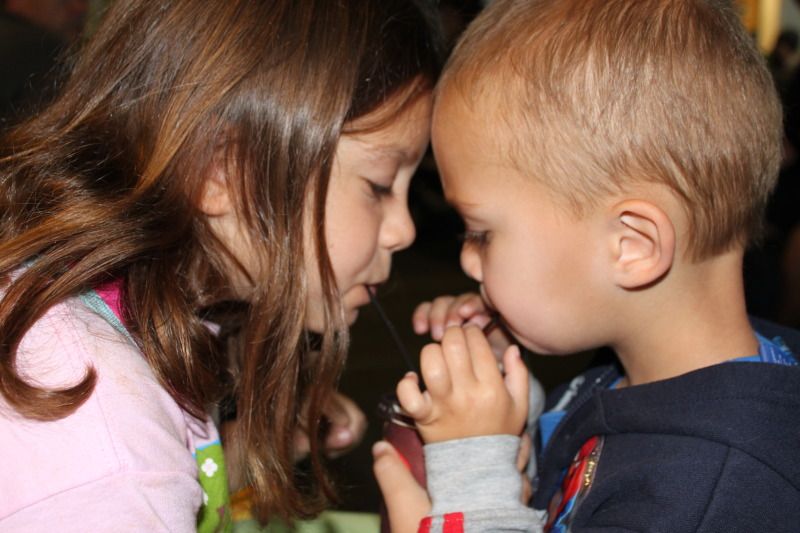 When we landed in Detroit, we had a few hours to kill. We went to McDonalds. This was Emily's first time to McDonalds. She was excited. Well, my Mom said she took her for breakfast once when she was 2 or something. But, this was the first time that I remember.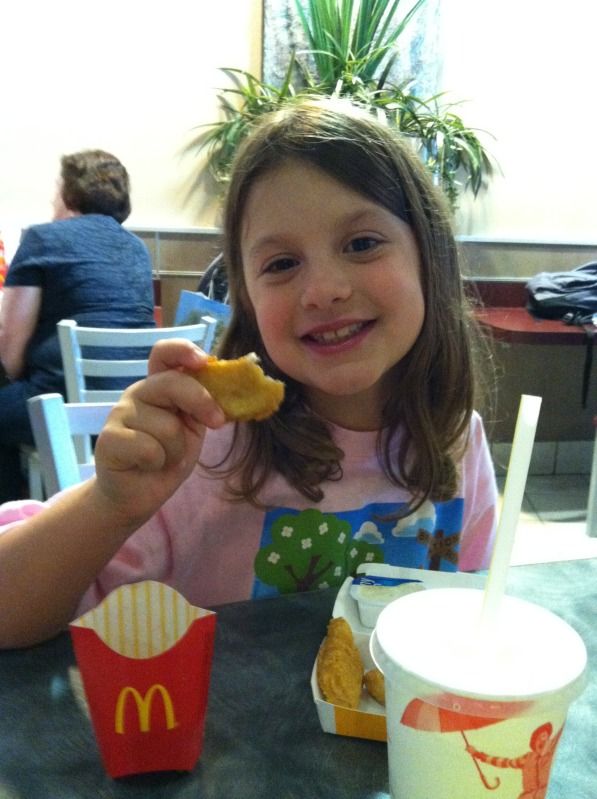 The second flight was uneventful. The third flight was where we all started to break down. It was going to be our longest flight at 3 hours and I knew we were all just beat. Emily was doing that thing where you sit in the chair and your body just melts and slides down it until she was laying on the airport floor. Noah was crying about nothing. Ben was perfect, as usual.
The plane took off and all 3 kids fell asleep. Emily with her head in my lap. Noah with his head in David's lap. Ben was looking out the window watching the plane take off and he fell asleep just like that. It's a beautiful thing when your kids sleep on the plane.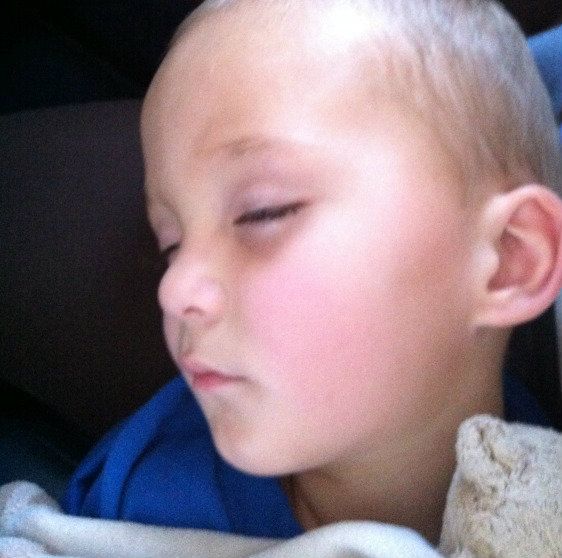 We finally arrived home and we were all so happy to be here. It was a great vacation. I felt like we had enough time to relax and visit family, yet we were all looking forward to getting home.
The kids got right back into their elements today. Ben got in several costumes. Emily started playing with her dolls and Noah got naked. Yep, we were all home again, and there truly is no place sweeter.