That time of year is starting. We have something or several somethings on the calendar every weekend. It's always fun and a welcome change from our usual Costco, laundry, mow the lawn and clean the house. We know how to live it up!
Aunt Pam came up for the night. Her and I went to lunch and Costco. I can't escape that place. She brought holiday themed gifts for the kids.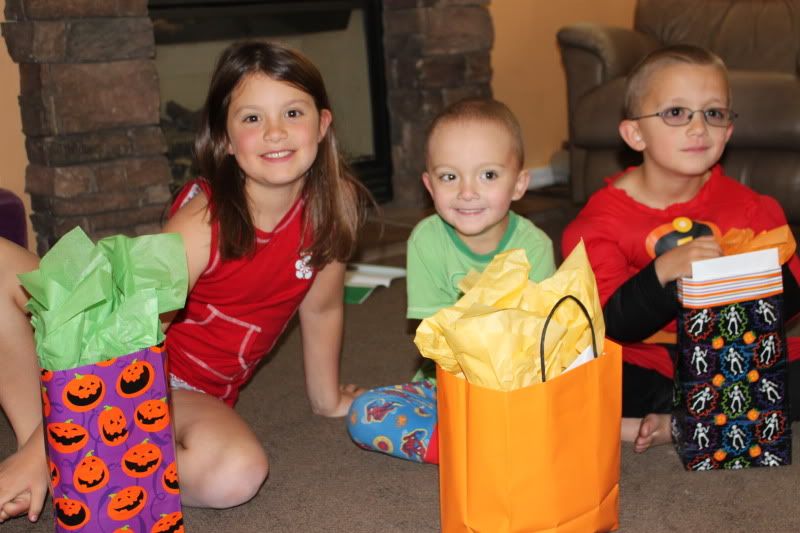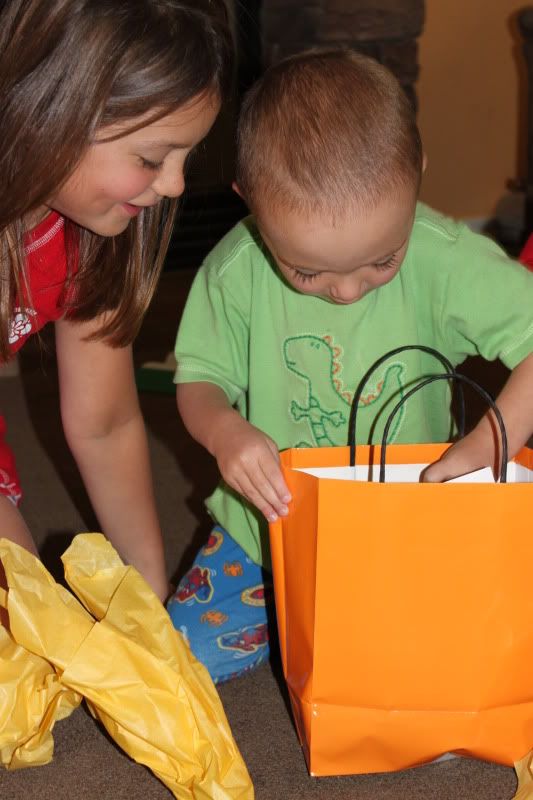 It included masks: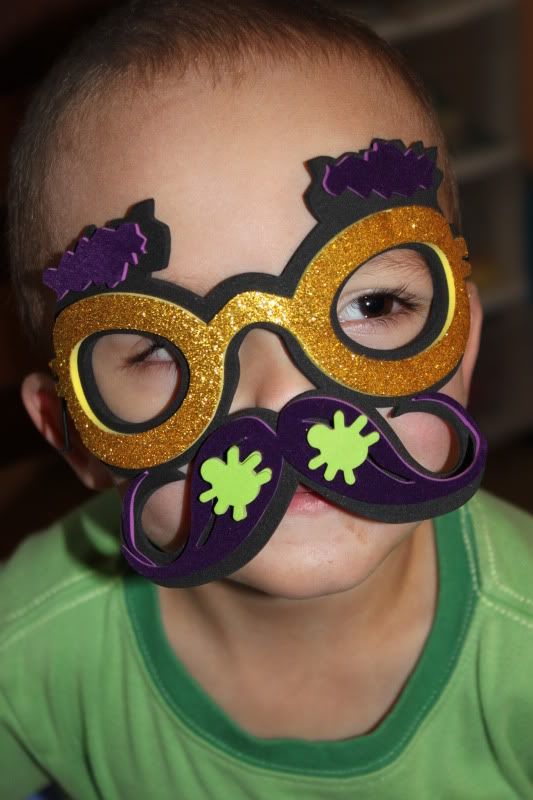 Ben was in heaven.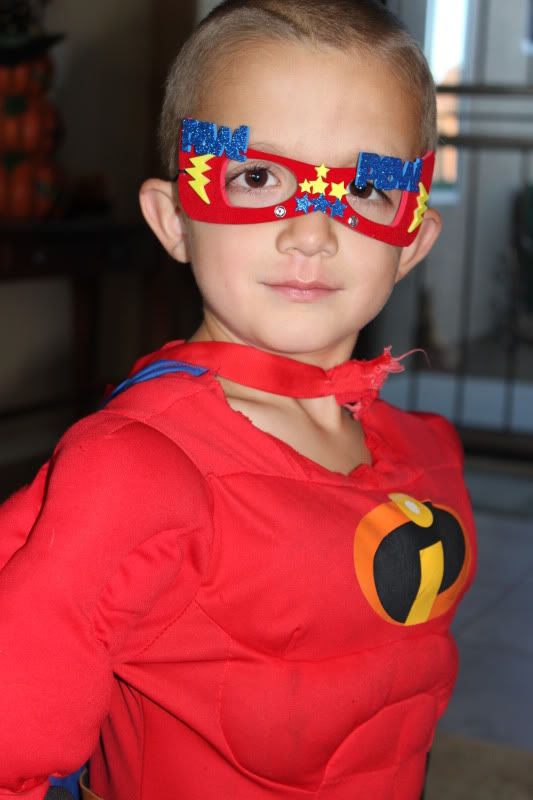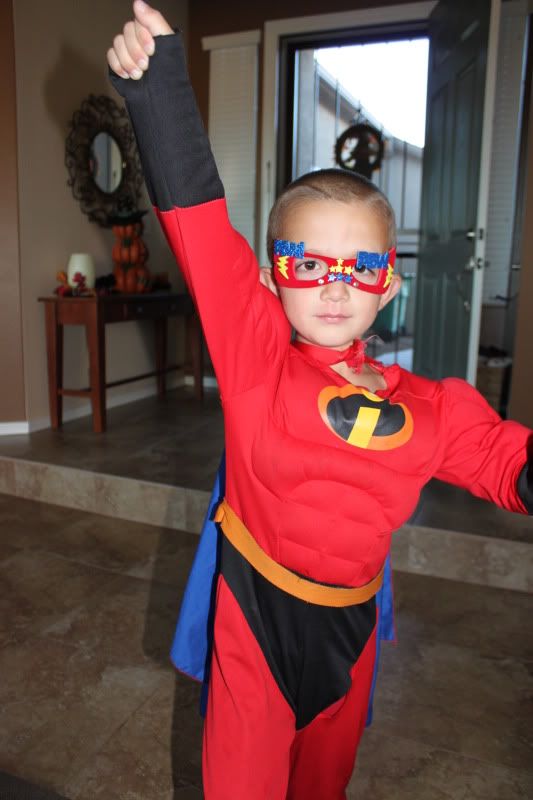 And funny suckers.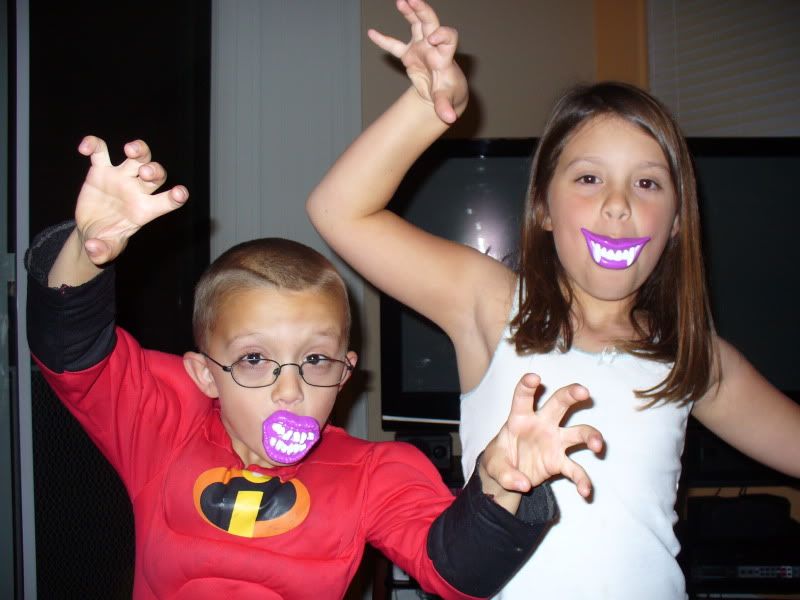 Then, Pam read them some books and acted goofy.
Then, Noah got a fever. Uh oh, this is always the worst when it happens around holidays. The next morning he had another fever and found a patch of sunlight to warm himself in. He's like a dog.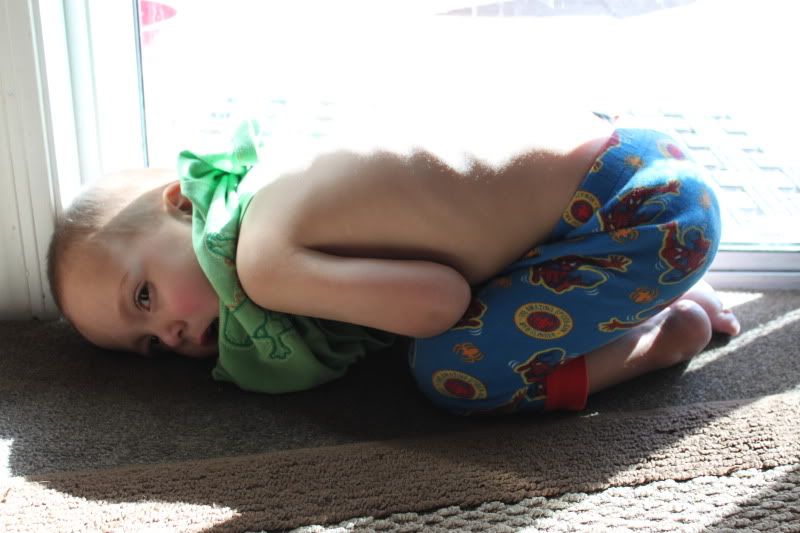 I took Emily and Ben to a Halloween party at our friends house. Noah stayed home with David.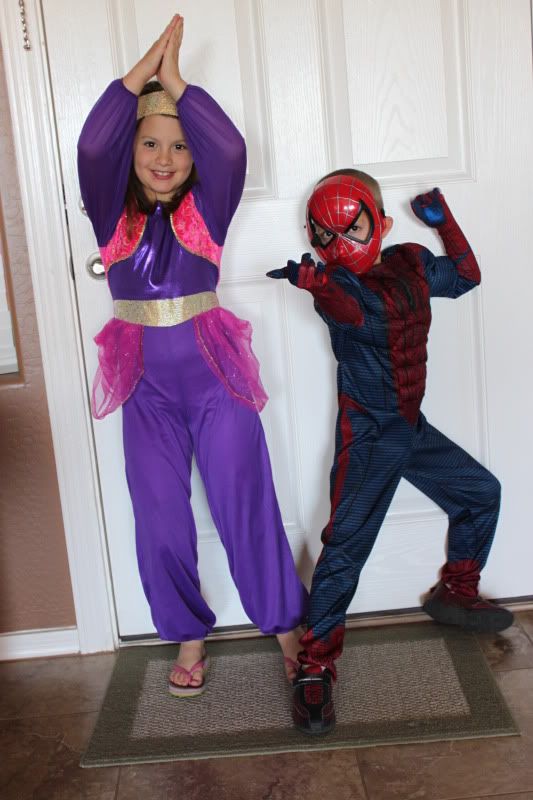 Shannon did a great job with the decorations and food.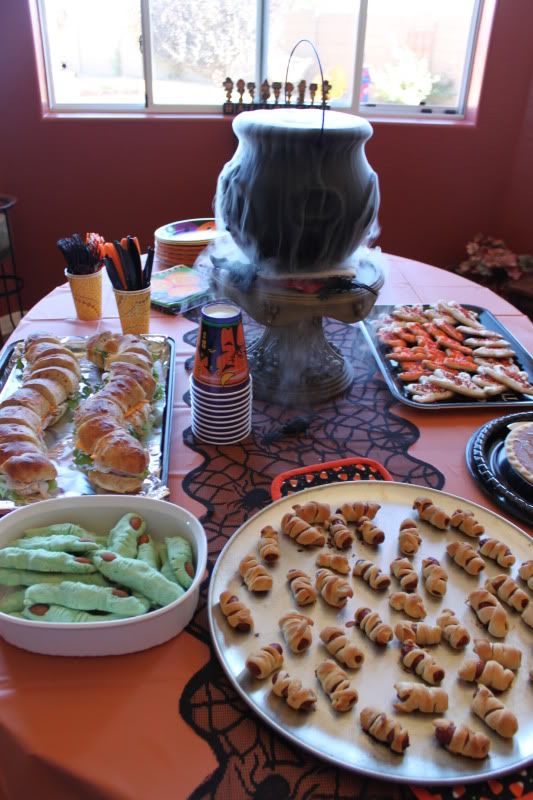 Those are supposed to be witches fingers on the left. I called them Frankeweenies. HA!
Emily and her friend Alanah.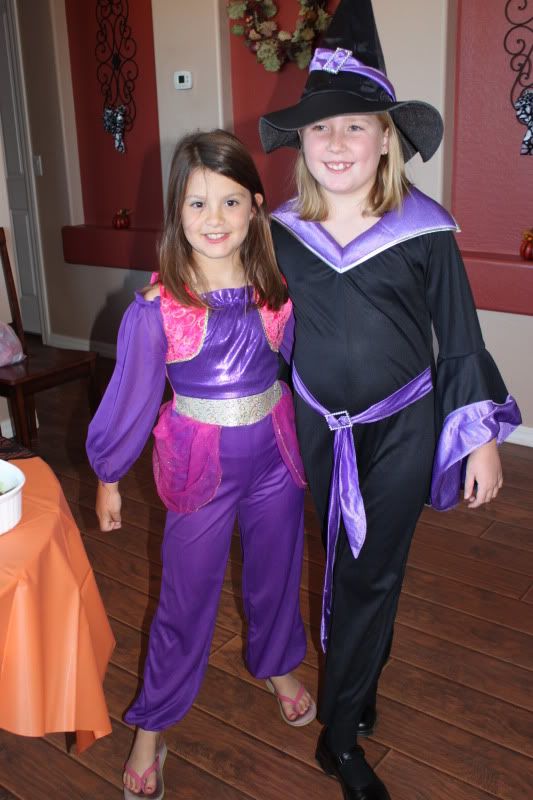 Bobbing for apples the hygenic way.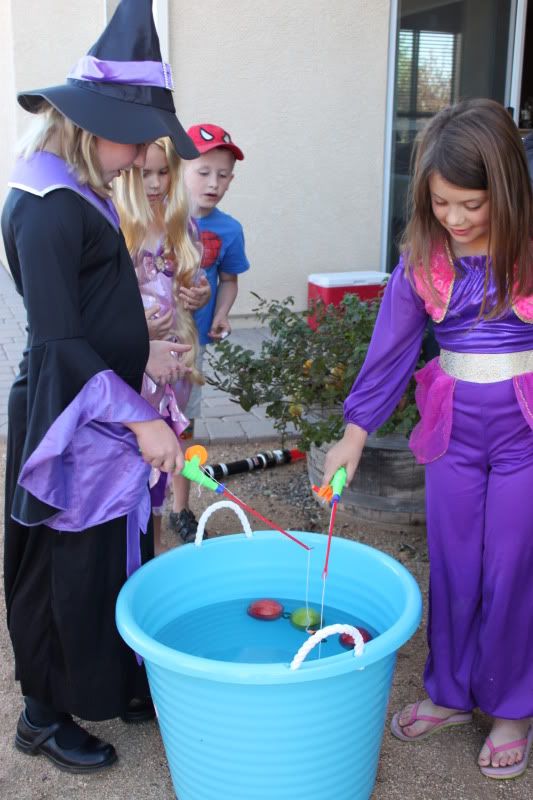 Ben made a spooky hand.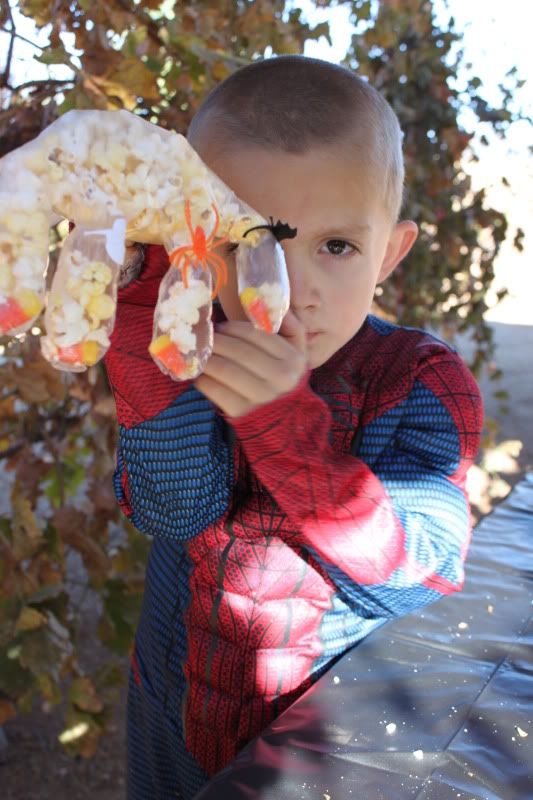 Shannon had grown some pumpkins, so the kids got to pick one. Emily grabbed this baby one for Noah.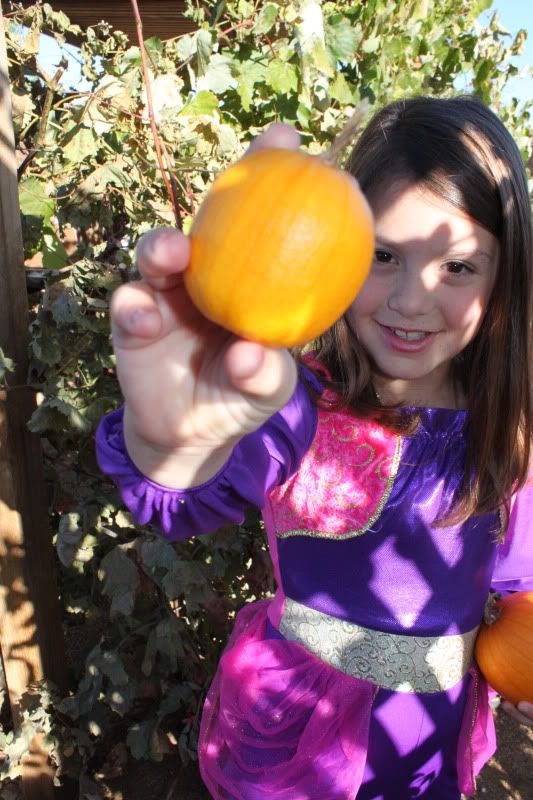 The pinata was a hit. Pun intended.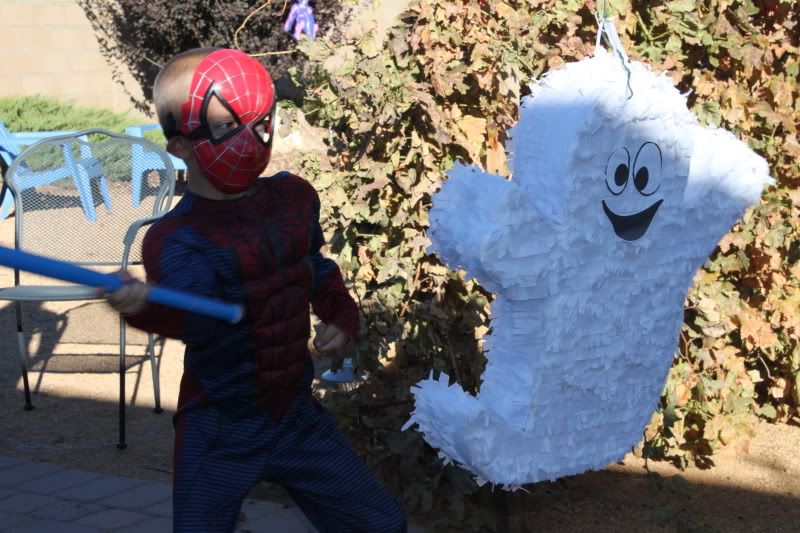 Then, Emily came home and consummed all of her candy from her pinata. And threw up all the candy from her pinata. Lesson learned. I put a little twix in her lunch today and she asked if she had to eat it. I guess that's one way to ensure more candy for me!
I have a wedding to go to for my cousin in Phoenix Thursday night. I'm going solo since David will have to watch the kids. Then, we have a family get together since everyone will be in town at my Dad's in Phoenix on Saturday. Oh yes and trick or treating tomorrow! It's Ben's favorite holiday, and he could care less about the candy. Busy, busy, busy, but such fun!