By 2 1/2, Emily and Ben were potty trained. Completely. No diapers even at night. They were in a bed and would just get up and go if they needed. But truth be told, my kids have amazing bladders and hardly ever go at night.
Noah is my strong willed child. I've said that 100 times. He had zero interest in potty training. When I'd try, he'd run away yelling, "no way!". Not easy to train a kid who isn't even showing interest.
When the kids started Spring Break 3 weeks ago, I decided I was going to really try with Noah since we'd be home more and our schedule wasn't so busy. Things have been going pretty well. I basically tell him to pee every 90 minutes and he does.
I'm a firm believer in no pull ups. I think it feels like a diaper, absorbs like a diaper and it'll take longer for the whole process.
I'm starting to think that I don't know what I'm talking about. We had 5 accidents yesterday. Seriously, who craps 5 times in 1 day! The last one was a doozy and required a bath.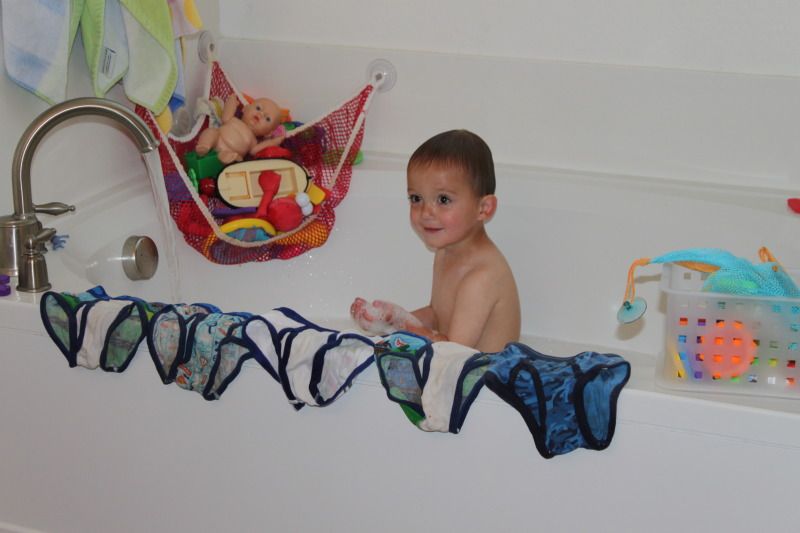 Those are all the underwear that he trashed in one day. I think I've just went from diapers to cloth underwear. I was about to give up hope.
Then, he woke up dry this morning after 12 hours! And he hasn't had an accident all day. I'm going to stick with it, but I'm buying some pull ups just in case.