I started working for
bargain believer
about 4 months ago. It's a great fit for me. I help do coupon match-ups with sale items for several stores every week. And I can do it from home while my baby naps.
Our favorite grocery store that we do match-ups for is Fry's Food. They really have the best deals, and there are always free items every week. I never really looked at it as promoting Fry's as we are all just looking to save a buck, but it definitely is. As a thank you, Fry's offered all of us bloggers tickets to a Diamondbacks game. I wasn't sure as it's still a 90 minute drive each way to Phoenix. Then, my boss throws in that she'll pay for us a hotel for the night. What? A night alone with my husband? I was all for it. And with my Mom here, we had a babysitter already. Sweet.
We headed to Phoenix Saturday night to watch the D-backs against the San Diego Padres. We are currently leading in our division, so it's an exciting time to be at the ballpark.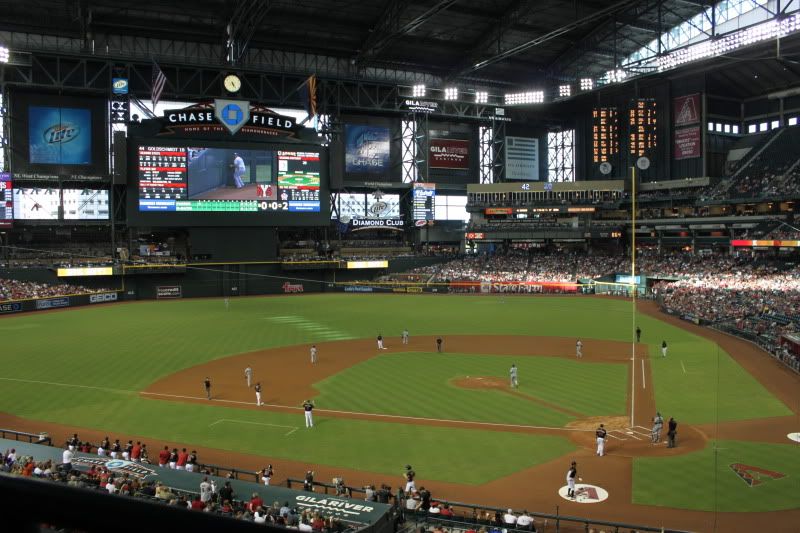 But, we weren't just in any regular old seat. We had the best seats in the house. A private suite in the same row as the press and it just happened to be where the former owner used to watch every game. David was beyond thrilled. Seriously, I have rarely seen my husband so giddy. He was sitting in Jerry Colangelo's old suite. For those that don't live here, he's basically been a part of every major sports team in Arizona. And I peed in his toilet! HA!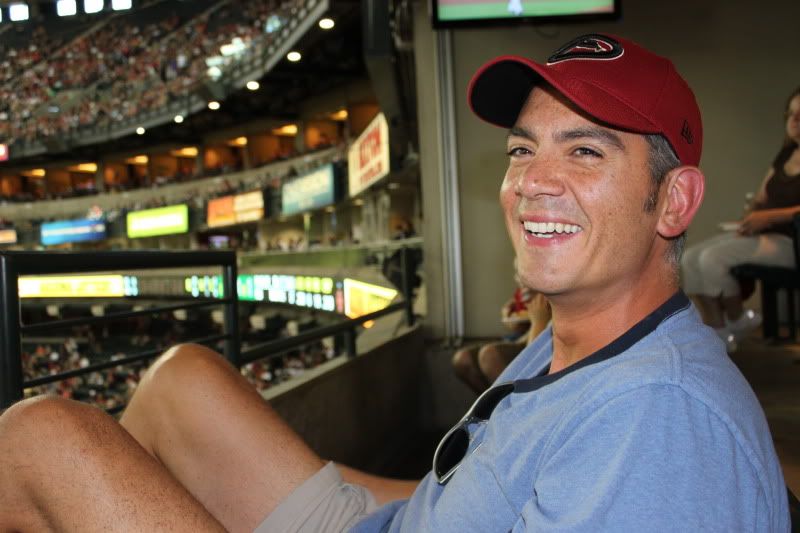 Not to mention the abundance of free food and drinks and hats for everyone. Here's a little view of the suite.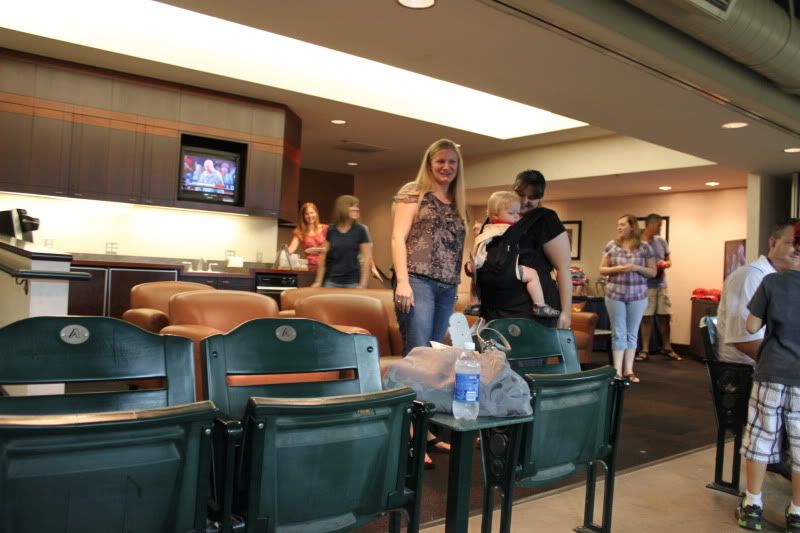 Here's me and my happy hubby.
Me and my boss Juli who also brought her husband.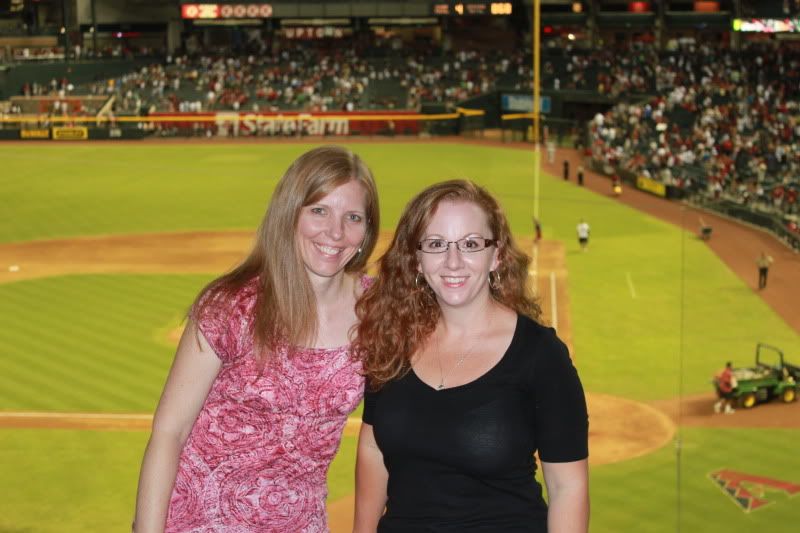 I forgot to mention the free parking with a very short walk across a bridge to get into the suite level. It was first class all the way and truly a once in a lifetime experience. I'm so glad we went.
Did you know that in the heat they run air conditioning in that huge stadium? It's true and the A/C was on full force that night, made it very comfortable for all us fans. Until you had to walk out in the furnace that is Phoenix in August. Oh my gosh, 115 degrees takes your breath away. I had forgotten how hot it is there.
We had a lovely night at the hotel and took off after the continental breakfast in the morning. It was so much fun to get away, but we couldn't wait to get back home.