The kids have a 2 hour snow delay today. The phone call came at 5:20 this morning. We can't hear our phone at night, so it didn't wake up the whole house. But, we woke up to this winter wonderland....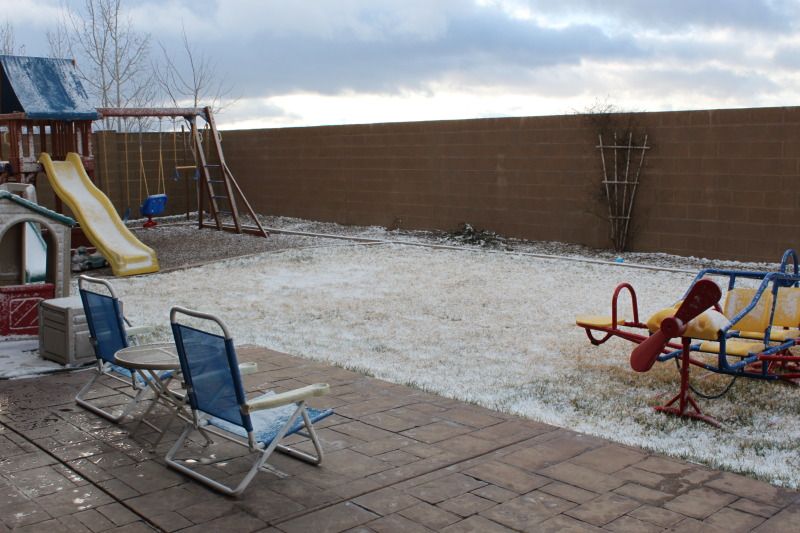 ...or not. I think someone called this one a little prematurely.
In other news...
Is biting your toenails a hereditary thing? I never did it, but David did when he was a kid. Ben does it. Noah does it.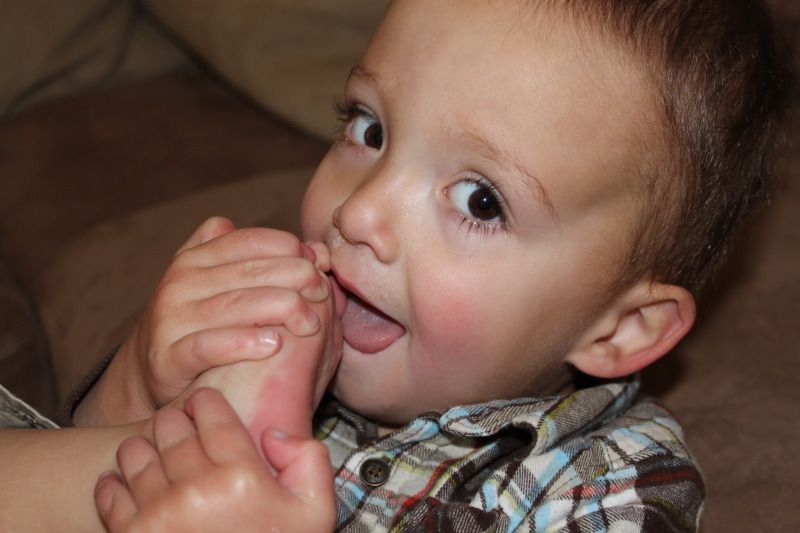 I'd be grossed out, but I'm kind of thankful as I haven't had to trim their fingernails or toenails in years.
The kids were acting like a train last night.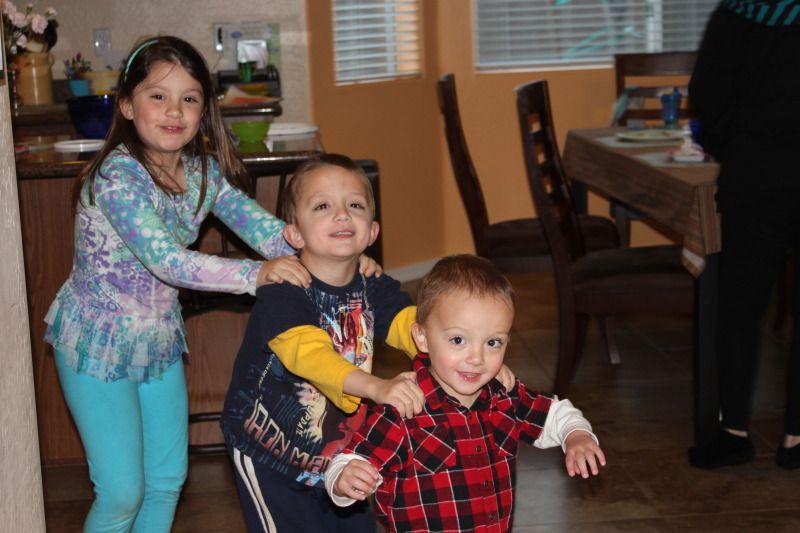 They were so cute, but I think Ben was a little freaked out.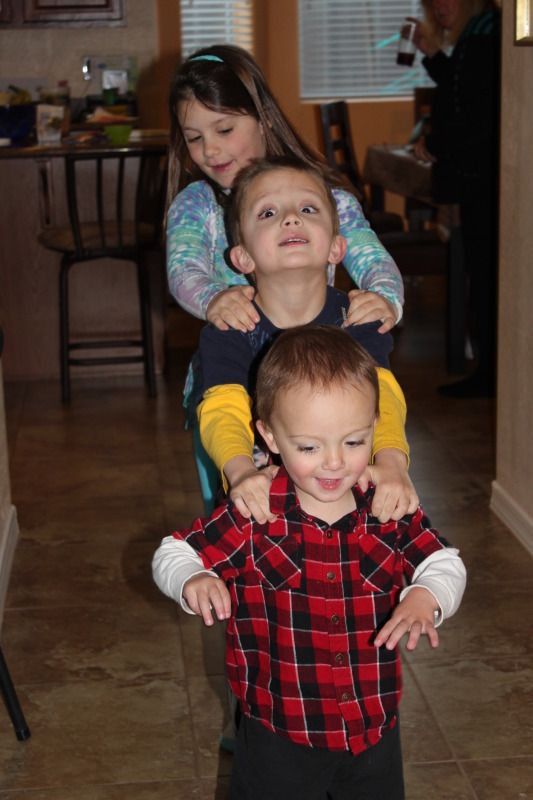 Emily is using her extra 2 hours this morning to play on the Wii, and yell at me for taking pictures.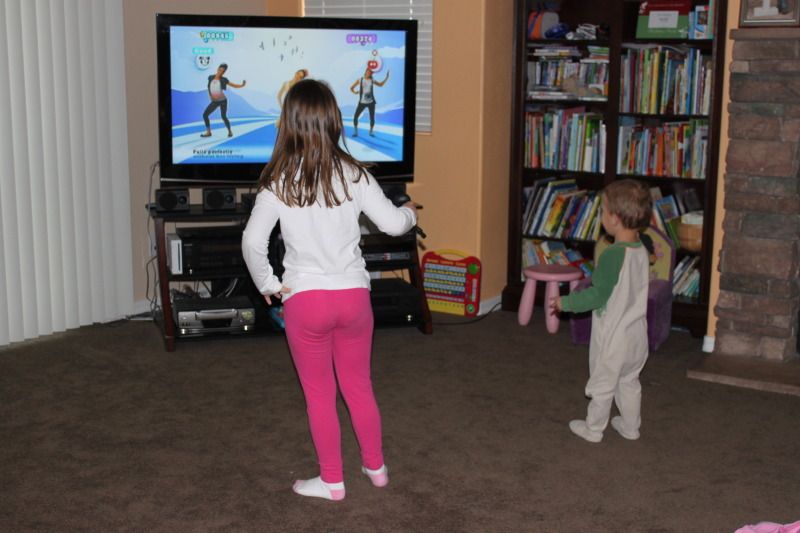 The slow start is kind of nice, but honestly, it's messing with my whole morning. Our routine is off and it's throwing me for a loop. Emily is acting up and in her room until school starts. I keep looking at the clock thinking carpool will be here any minute and there is still over an hour to go.
I think this calls for a second (and maybe third) cup of coffee.