Some kids are meticulous from the get go. You can tell at an early age by the way they keep their room or how they color.
I was getting ready this morning and Noah was too quiet. That has to mean he's up to no good.
He's definitely a colors outside the lines kid.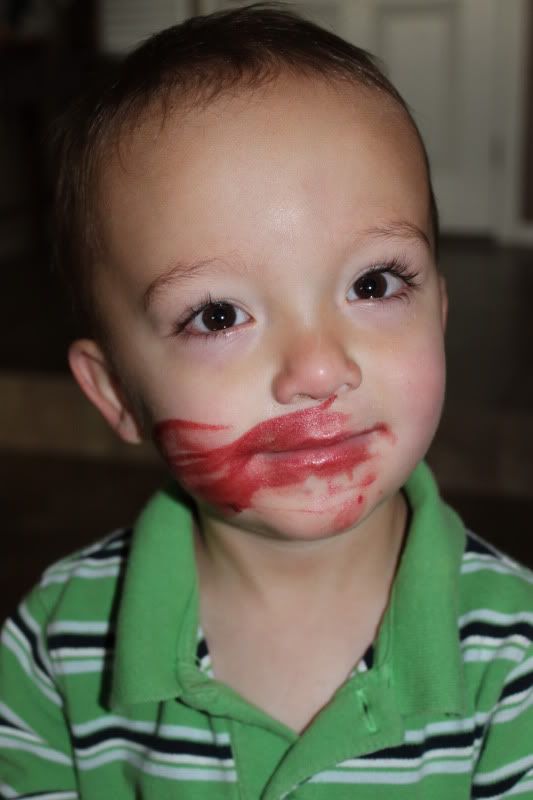 And he couldn't be more proud of himself.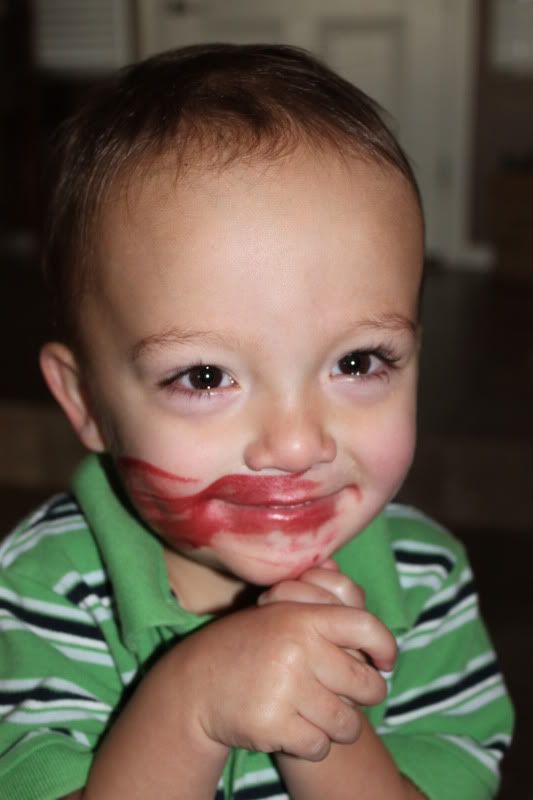 Revlon's Goldpearl Plum Lipstick looks rather nice on him. He can pull off anything with that skintone. Lucky kid.