David went to Costco this weekend and found Halloween costumes. Yep, 2 months early. Normally, that would annoy me as it's still 100 degrees out, but since Ben loves to dress up, every day is a good day for a costume. David got him 2 because he had just taken him to see each of these movies in the theater. Thor and Captain America. Ben was in heaven.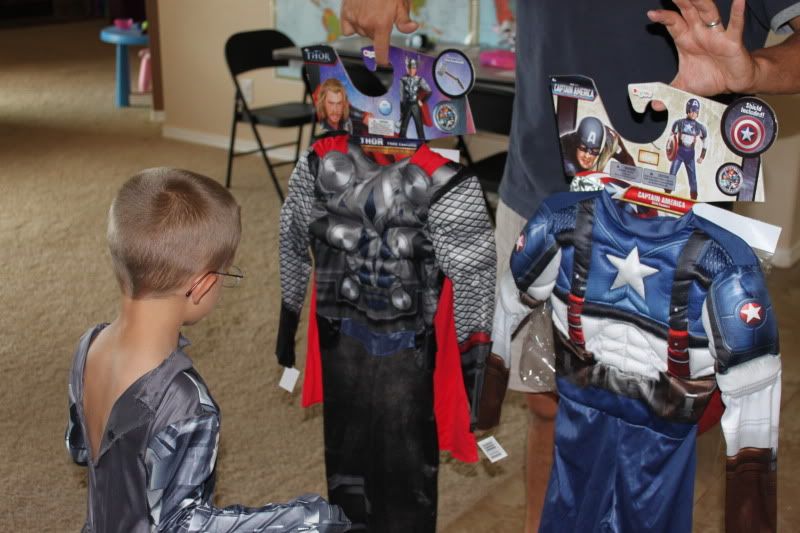 He immediately tried on each one. Captain America.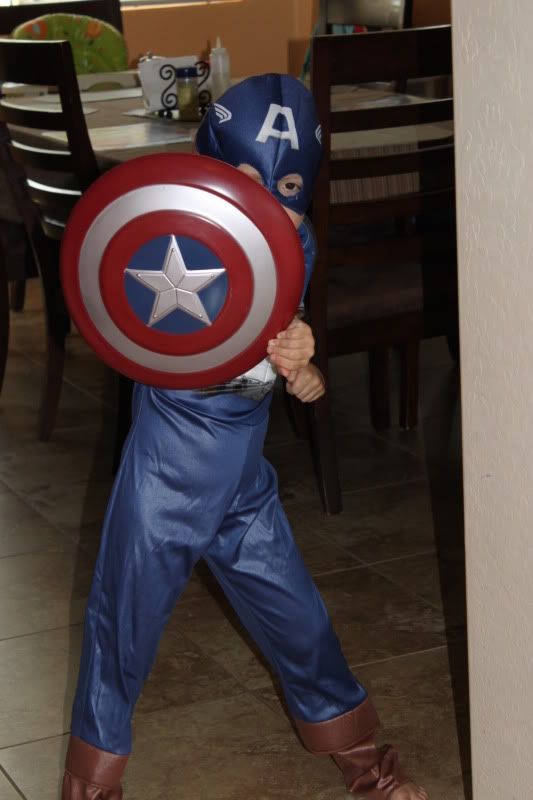 Thor.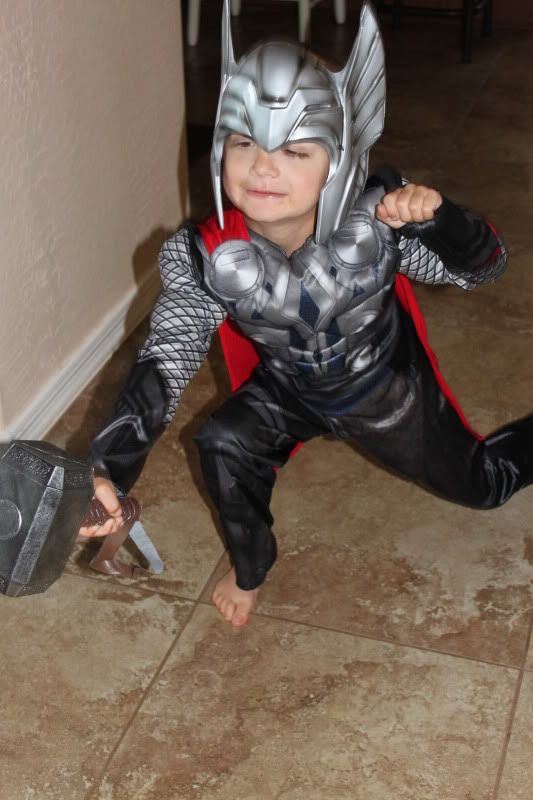 But, that's not what this post is about.
During the day, the house is quiet. My Mom and Noah sit outside and read magazines. I surf the computer and get some work done here and there. It's quiet and peaceful. I love having my Mom here. One giant perk is almost every day when I need to pick the kids up from school, Noah is still sleeping. I just leave him with Grandy (a mix of Grandma and Granny that Noah made up) and I'm off. Today he had just woken up when we walked in. I scooped him up and brought him in Emily's room. Noah was still in his sleepy state and laid on Emily's bed. They got all cozy and sweet.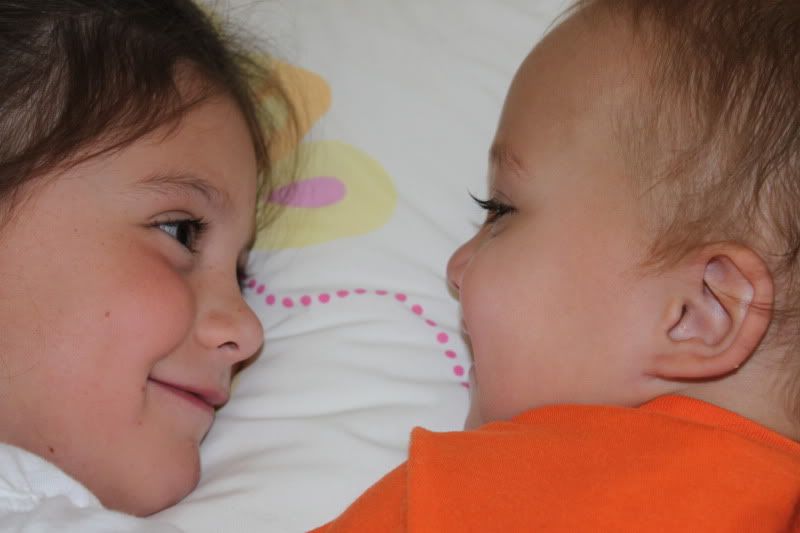 Noah looks less than pleased to have me snapping photos.
I peek in on Ben whose in his room trying to decide what superhero costume to put on.
The island in the kitchen goes from bare to this.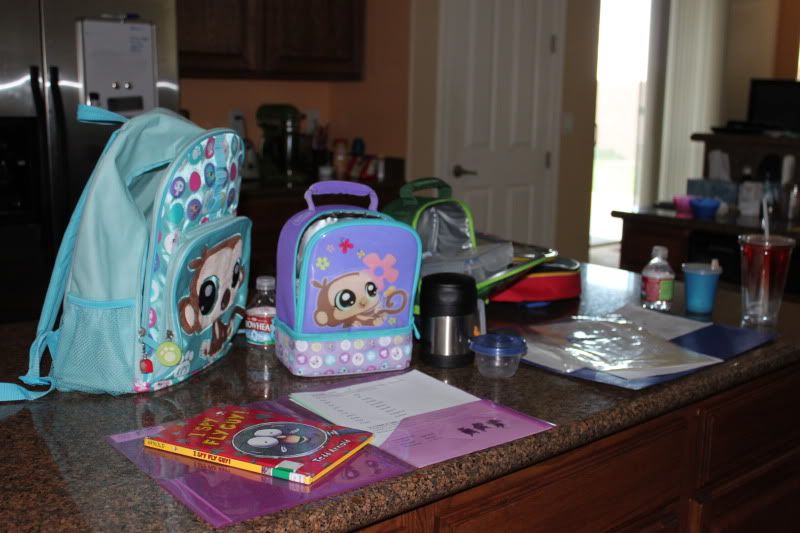 And Ben flies out of his room as a shirtless Captain America.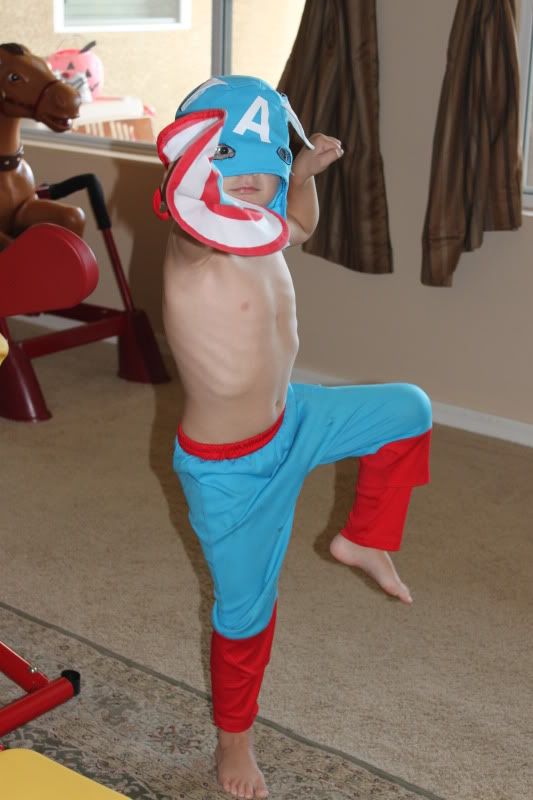 All that in about 5 minutes from when we walk in the door. Those two kids energize this house. I love it when they come home.