Last night, we took a walk down on the pier. The internet here is dreadfully slow, so I didn't add any more pictures last night. So, here they are.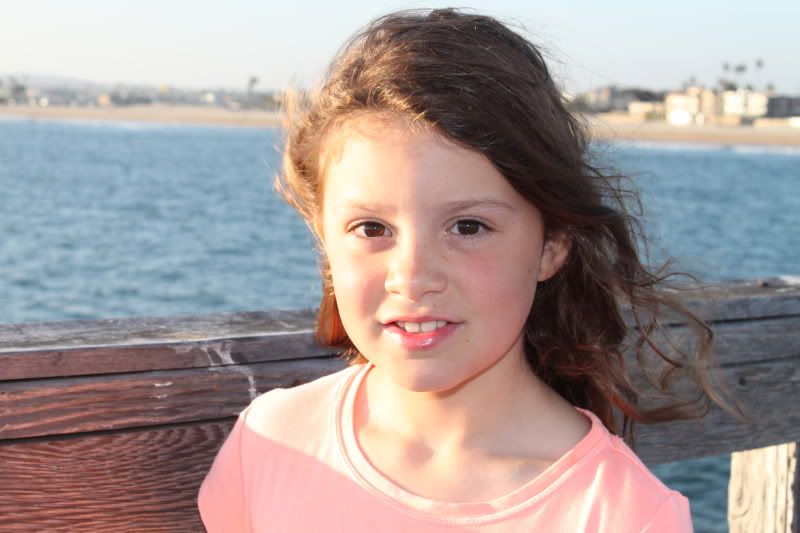 I have to take 27 of Ben to get 1 good one.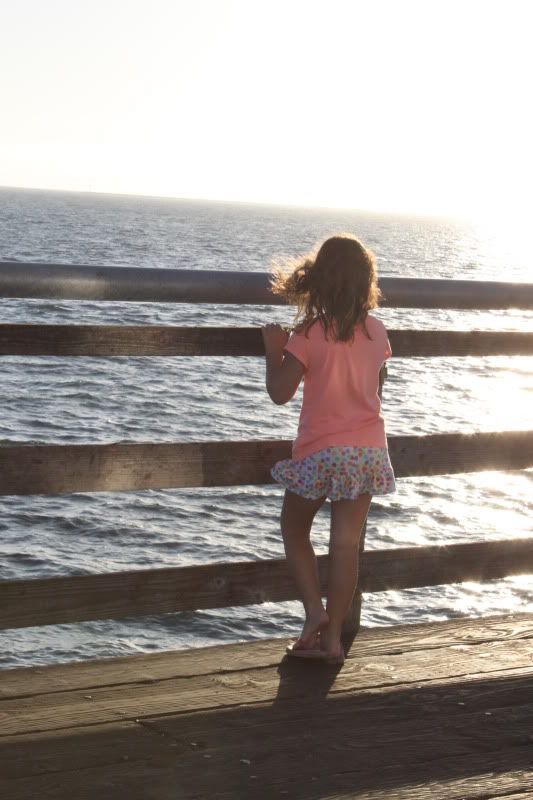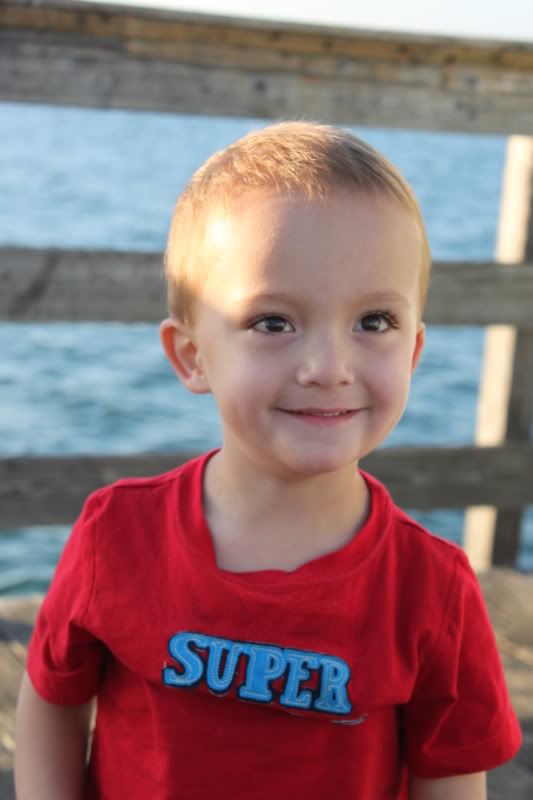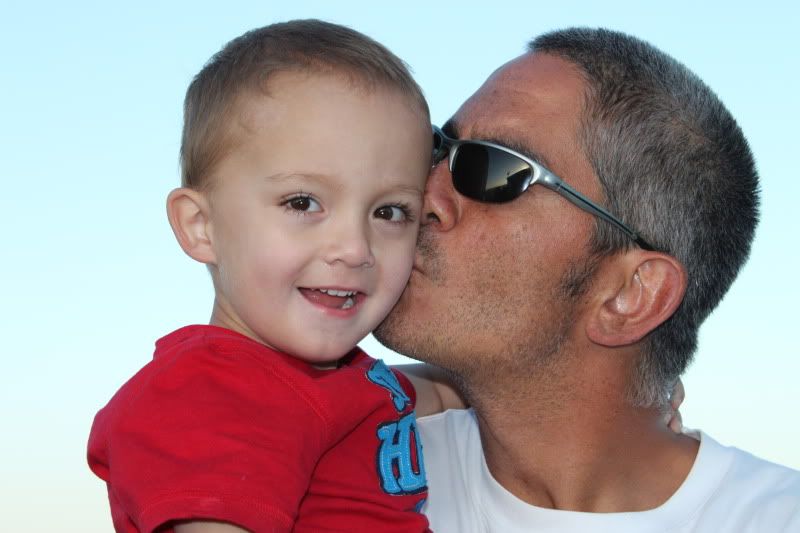 There was a bronze seal at the beginning of the pier and you are supposed to rub his nose for luck. So we did.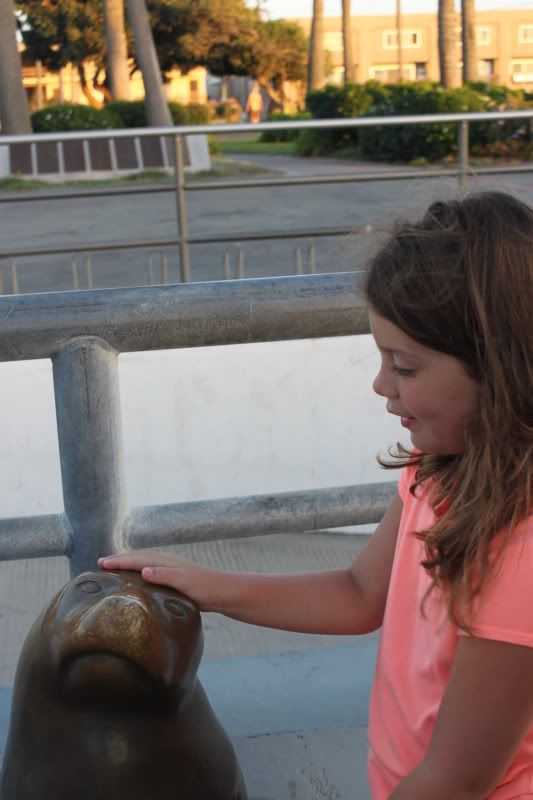 The flowers here are just gorgeous. I don't know what this is but wow!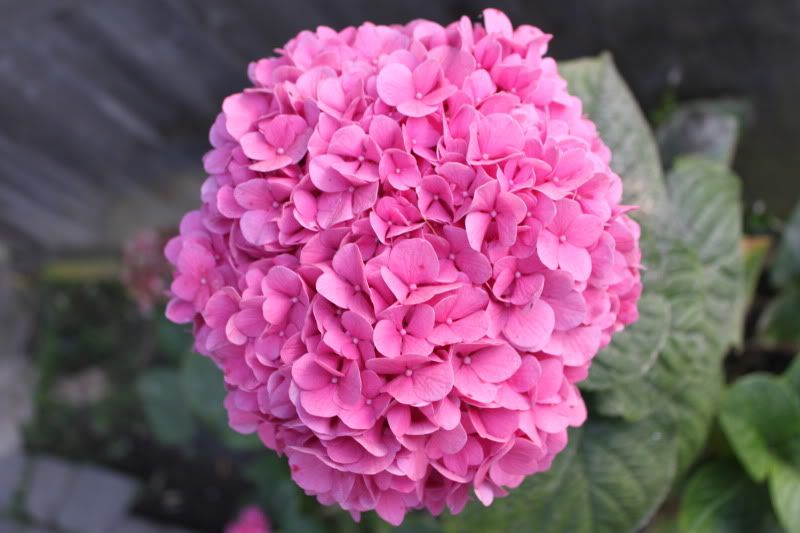 Today was our last beach day. The guys took the kids for a walk.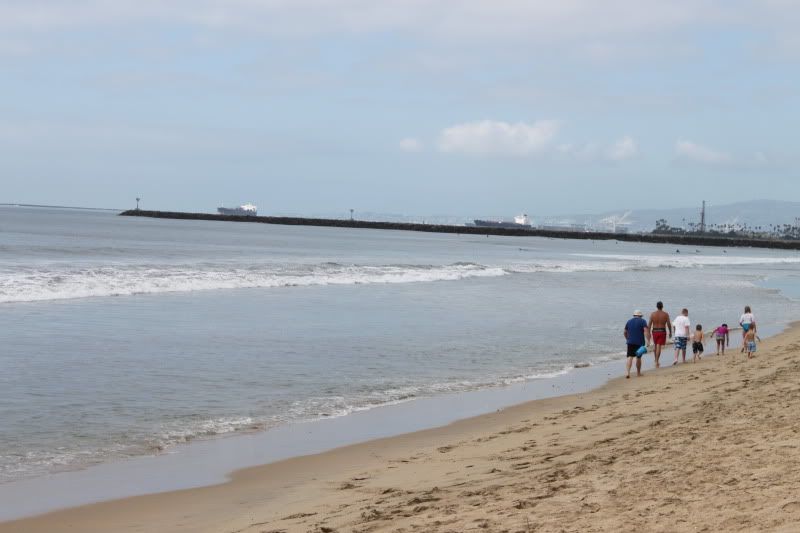 The kids spent hours in the water.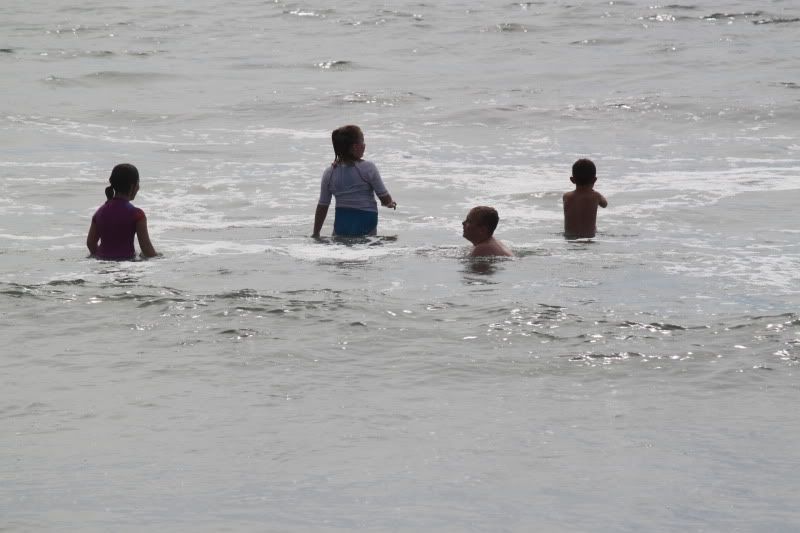 Noah spent hours in the sand.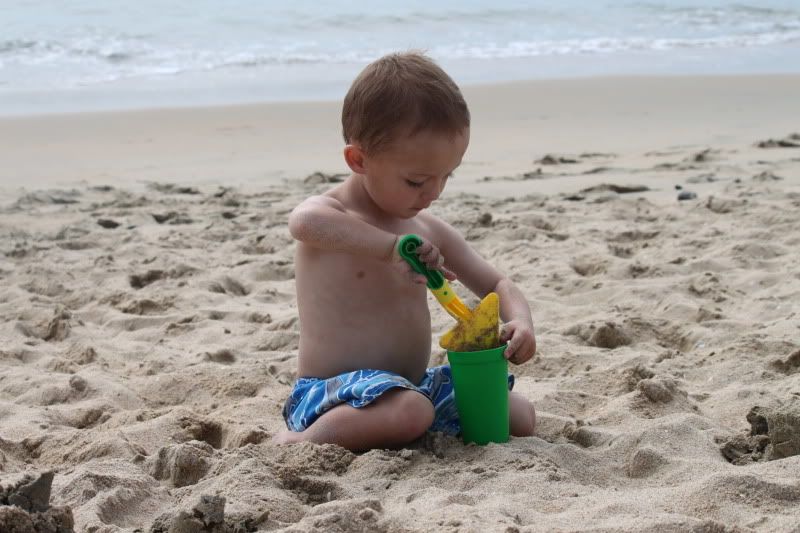 Until David insisted on taking him in the water. Noah was freaked out.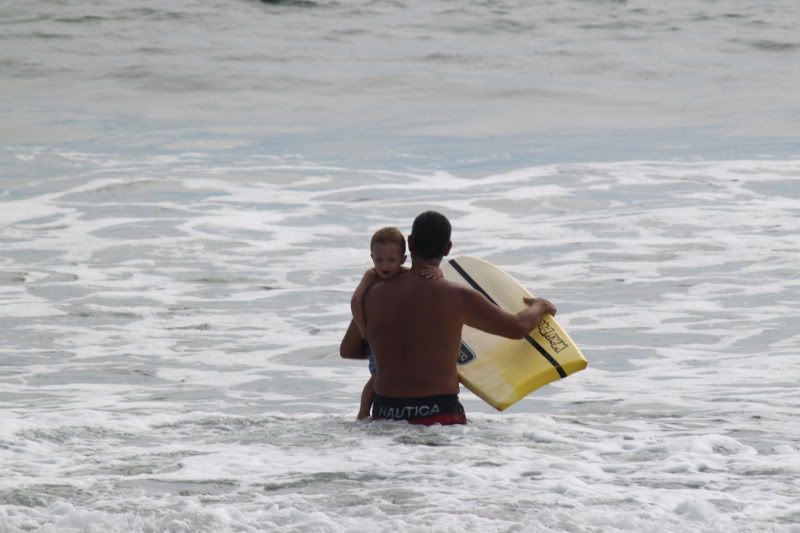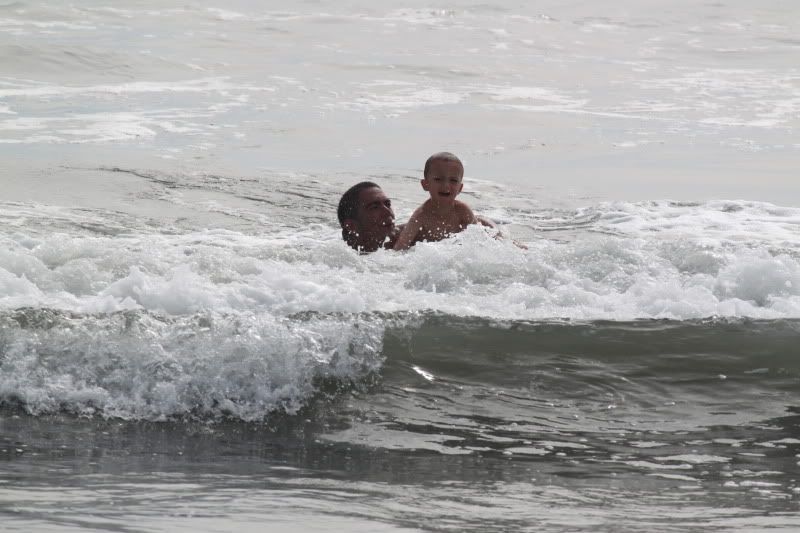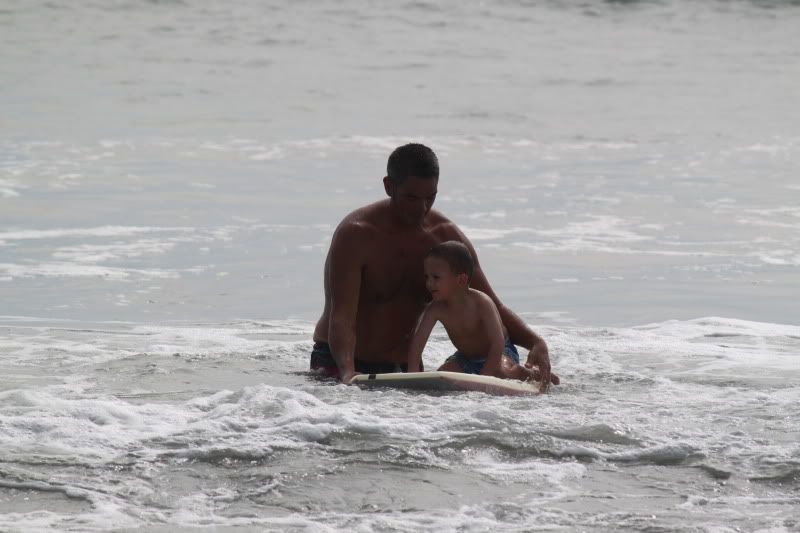 I'm pretty sure that little episode will cost us a few thousands of dollars in therapy somewhere down in the line. I got Noah out and Emily wanted to cuddle with him.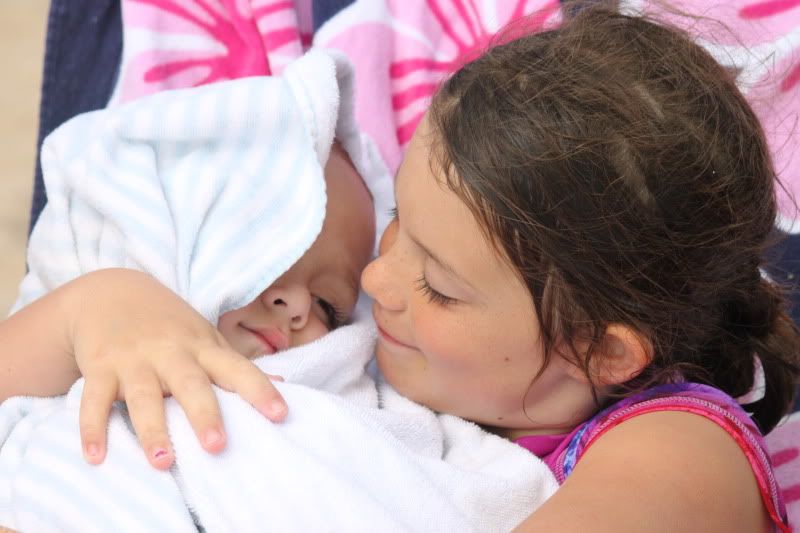 Normally, he wouldn't go for it, but I think he was just grateful to be on land.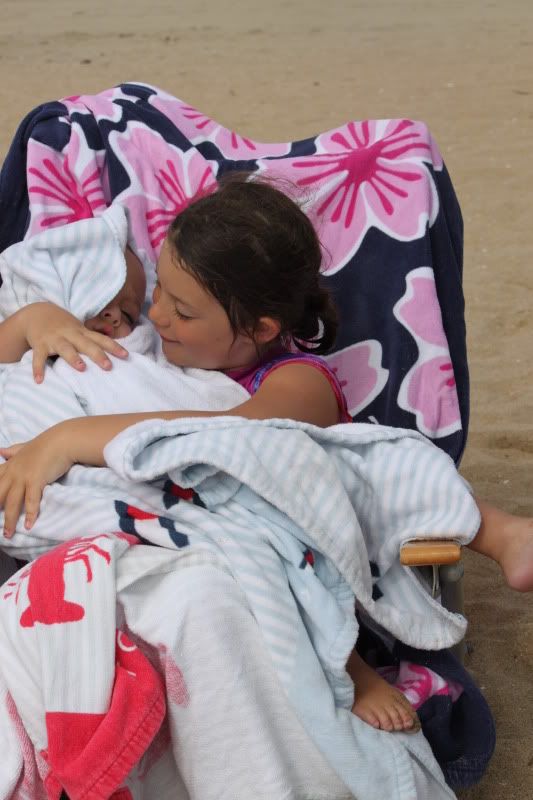 The sky looked like this almost all day. Awesome.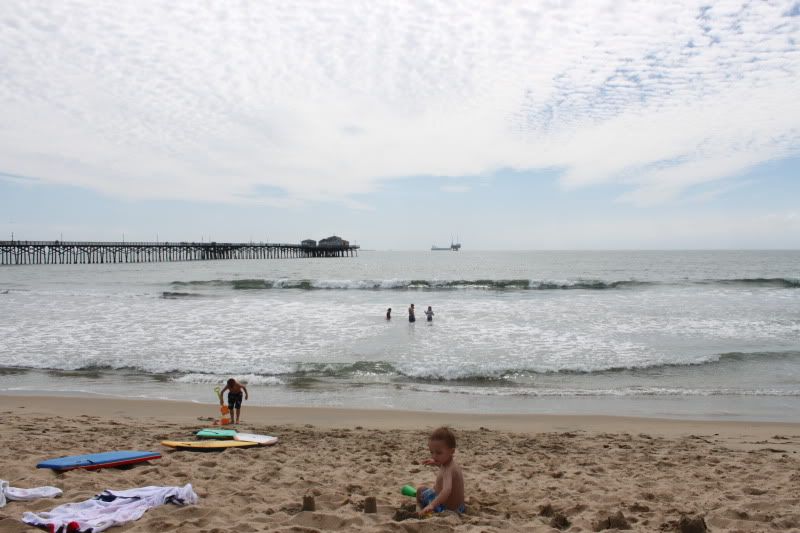 Ryan's brother met up with us for the day. The guys all went out to play, proof that they never really grow up.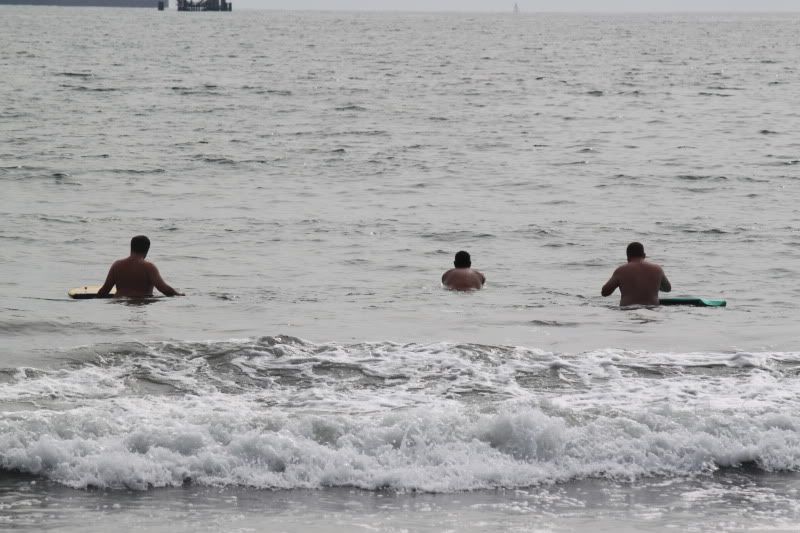 Free play for Ben means running up and down the beach. If this kid isn't on some sort of track team at some point in his life, I'll be shocked. He runs and runs and runs.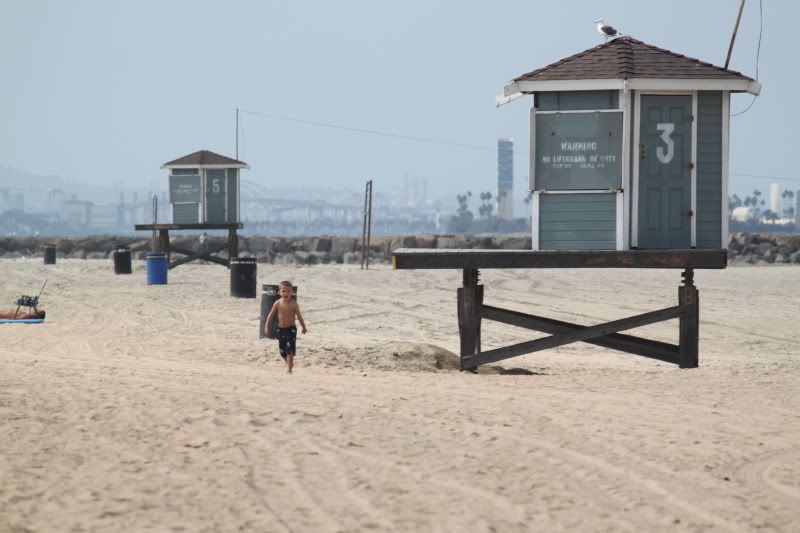 We spent 6 hours on the beach and came home and got in the hot tub. We had some delicious pizza for dinner. It was the perfect ending to a wonderful trip. We are vowing we should do this every year!