We started today still at our hotel by Disneyland. The kids decided a dogpile on David was a good way to start the day.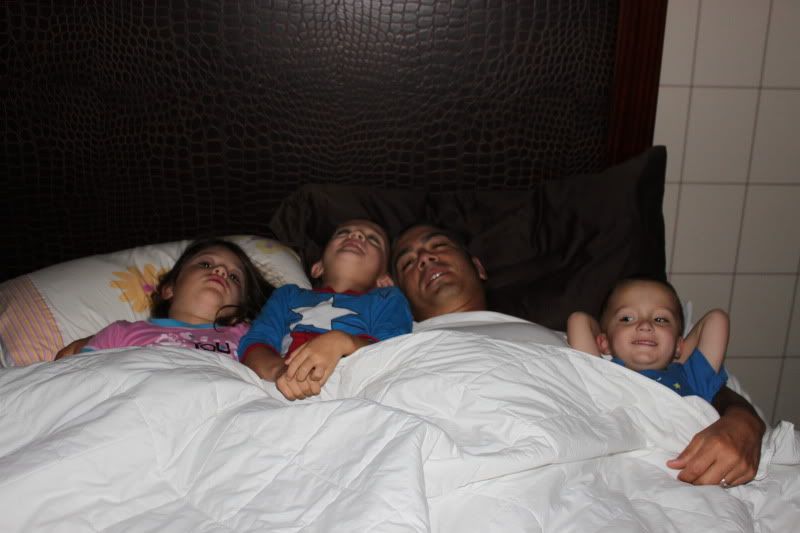 It was nice to get a slower start and not be in a rush to get to Disney. We ate breakfast and David took the kids to the pool.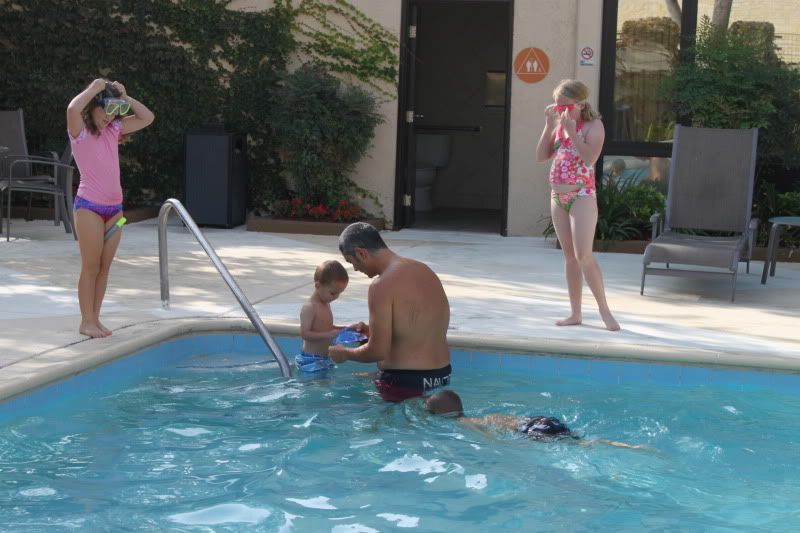 It was heated and felt great.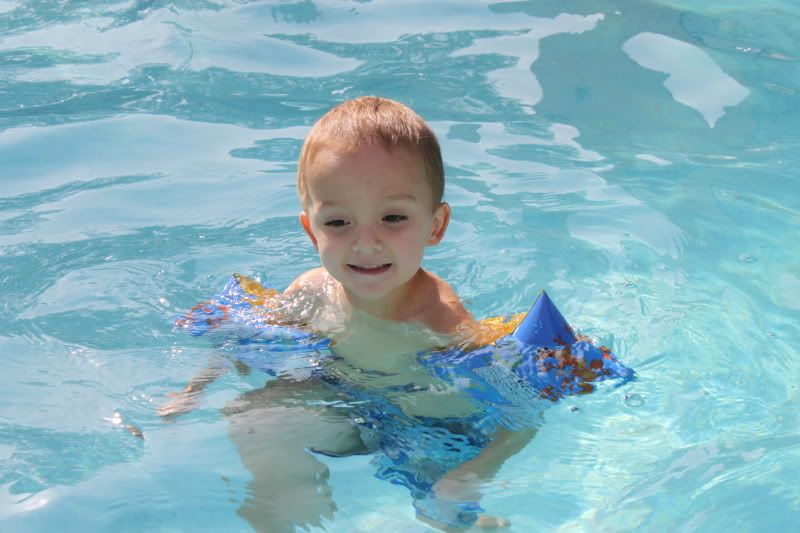 David threw Ben forwards.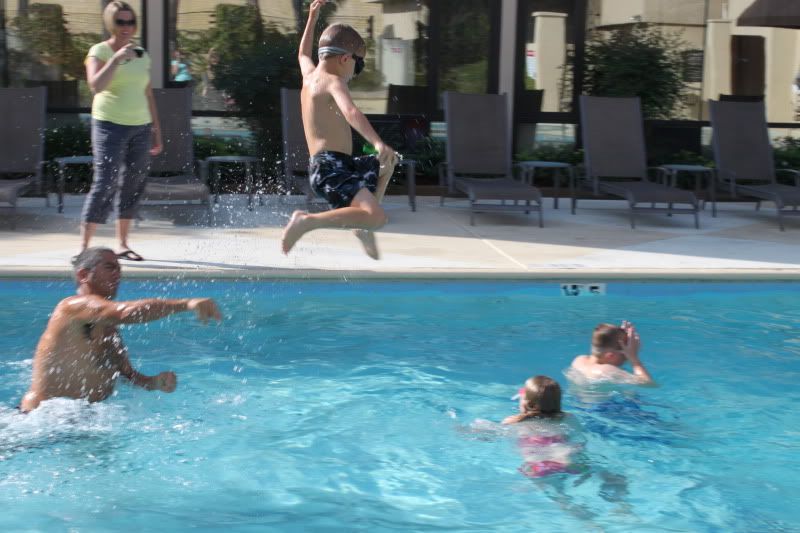 And backwards.
While they were there, I got to clean up this aftermath of the tornado.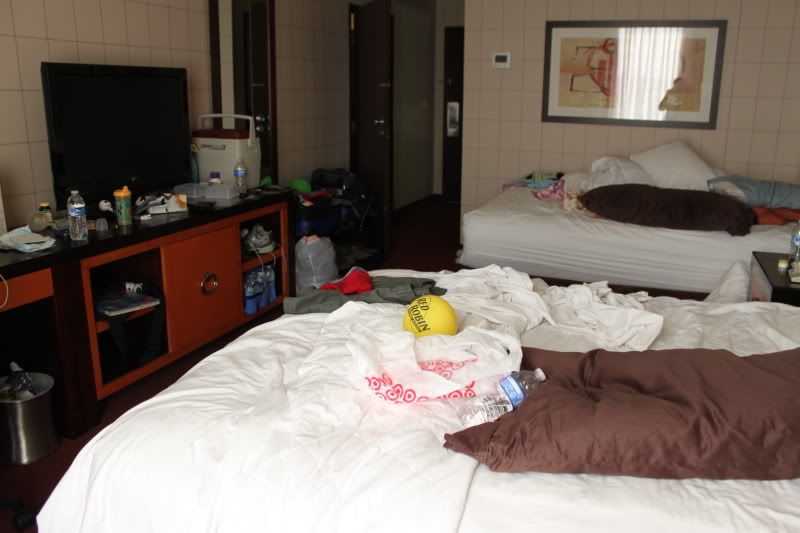 We went to Costco for a few things and then headed to Seal Beach. Our beachhouse wasn't going to be ready for 4 hours. We decided to park at the beach and go get some lunch on Main Street. My kids HAD to put their feet in the sand first.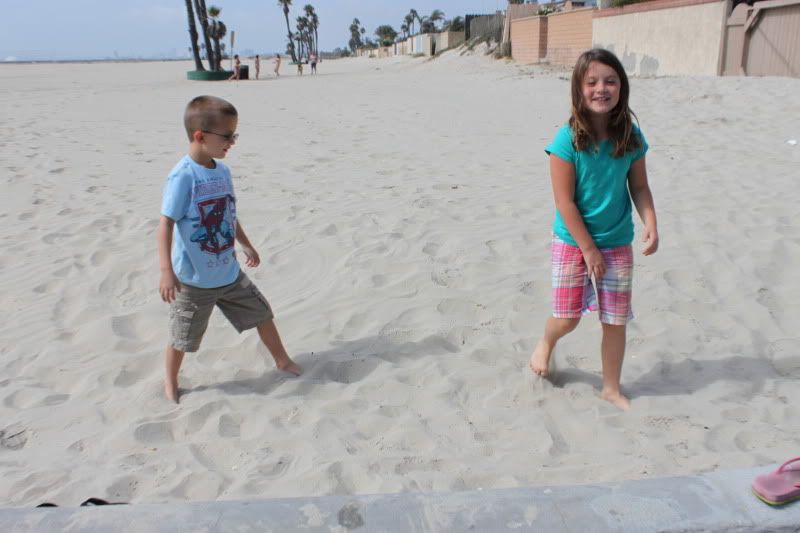 I realized the are very lucky kids as they've had their feet in the Atlantic and Pacific Ocean in about 2 months. Not too many kids can say that. Heck, not too many adults can say that. Emily was so excited she was doing handstands.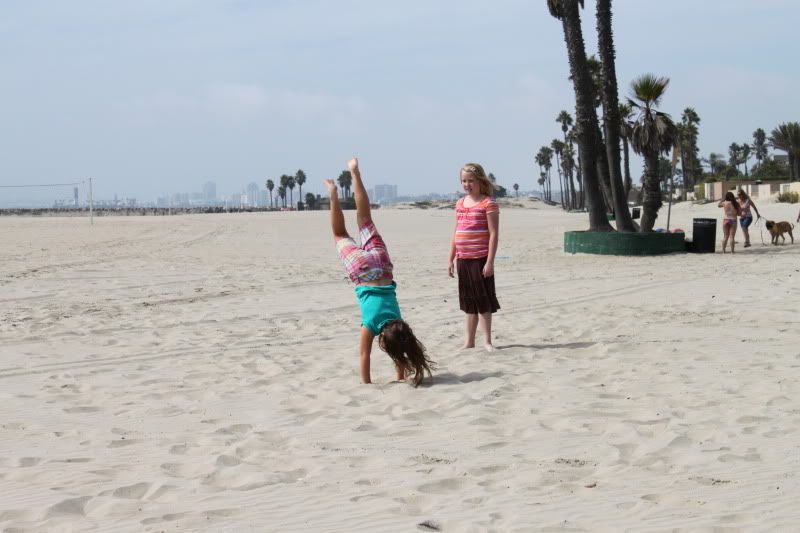 Even Noah couldn't wait to get to the water.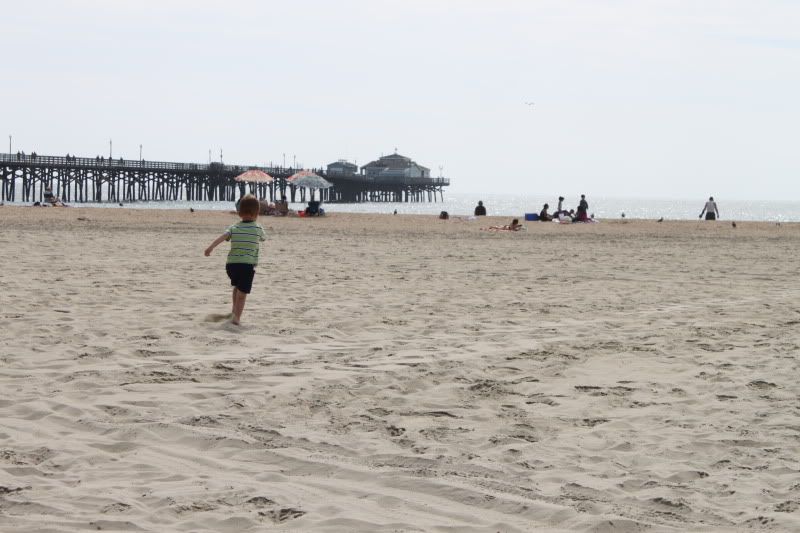 We made the kids leave though as we were all hungry. It was hard to leave though. We went to eat at a great pizza place. Wow, it was good.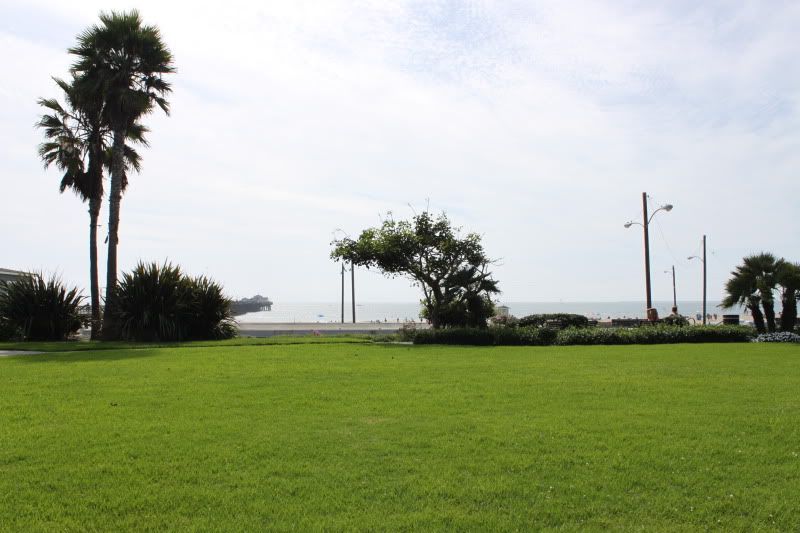 After lunch, we changed in the car and the kids made a beeline for the water.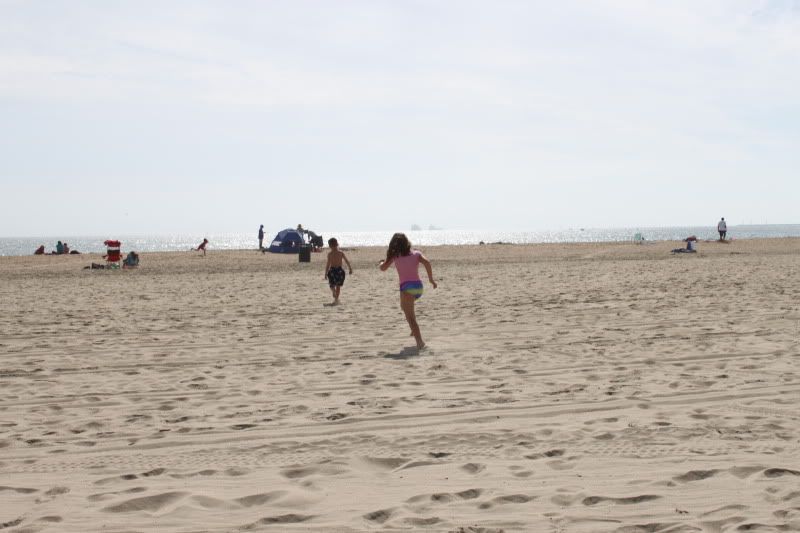 Emily and Alanah were excited to get in the water.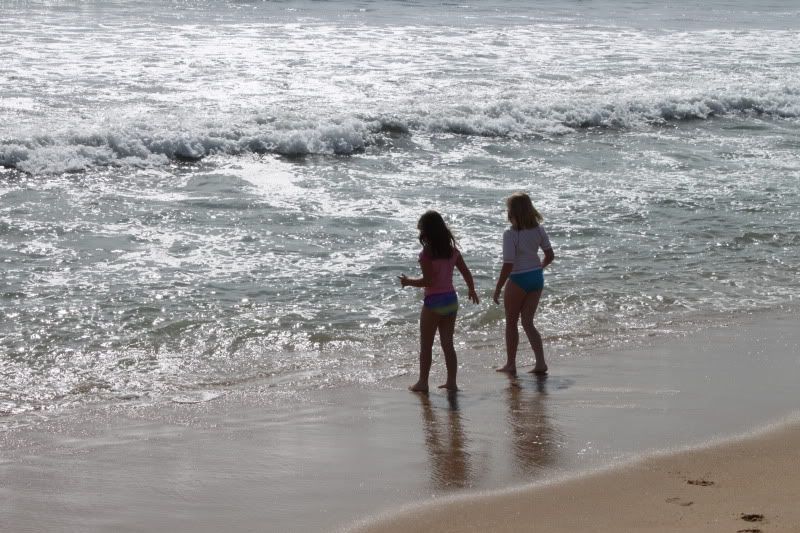 Someone dug a huge hole, so we put the bad kids in there. Josh was first.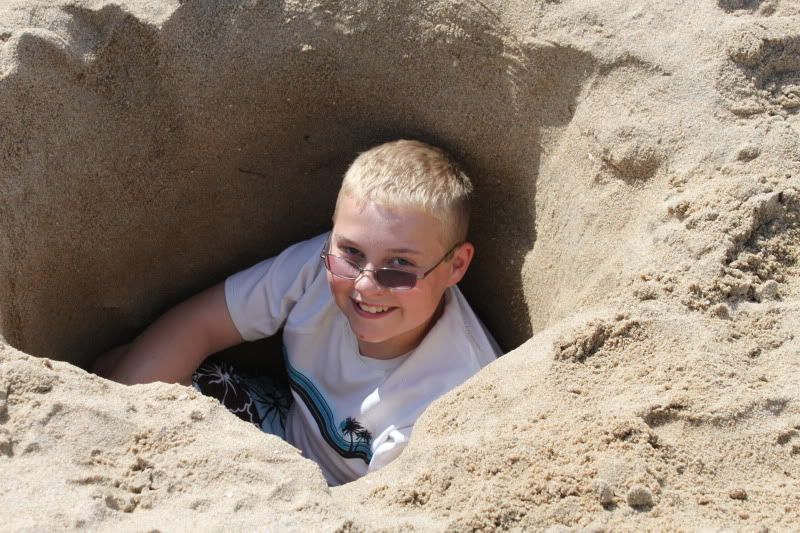 The water was perfect - cold but refreshing.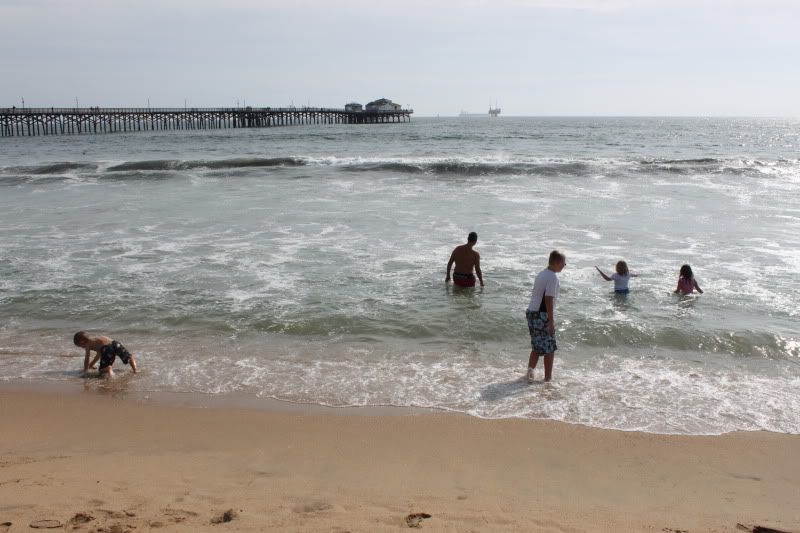 Ben is in his own world. I think he thinks he's Sandman from Spiderman.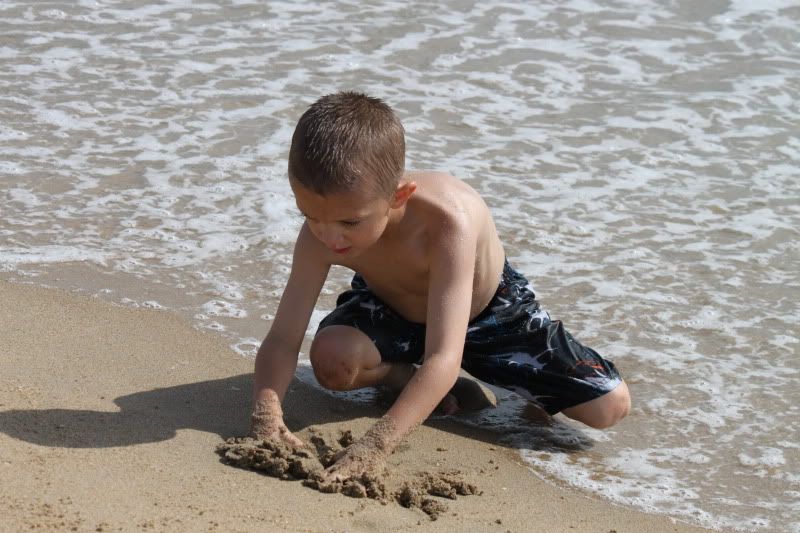 Emily in the water.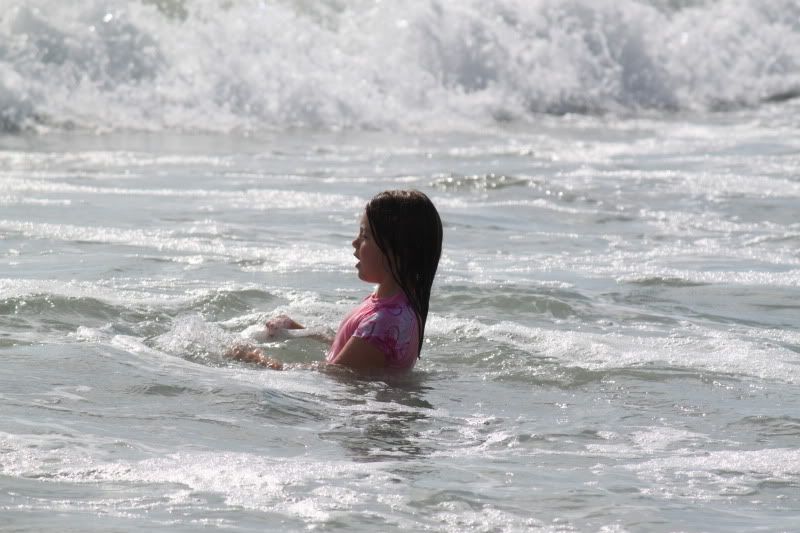 Yes, Ben is in his element.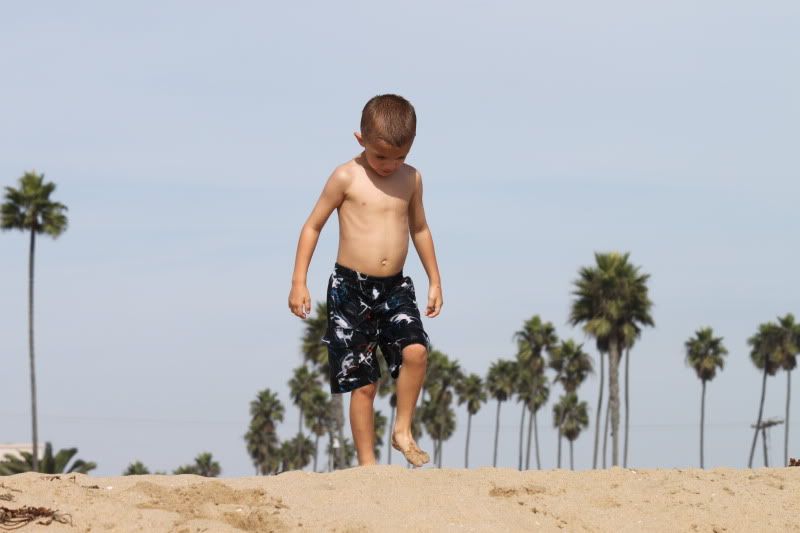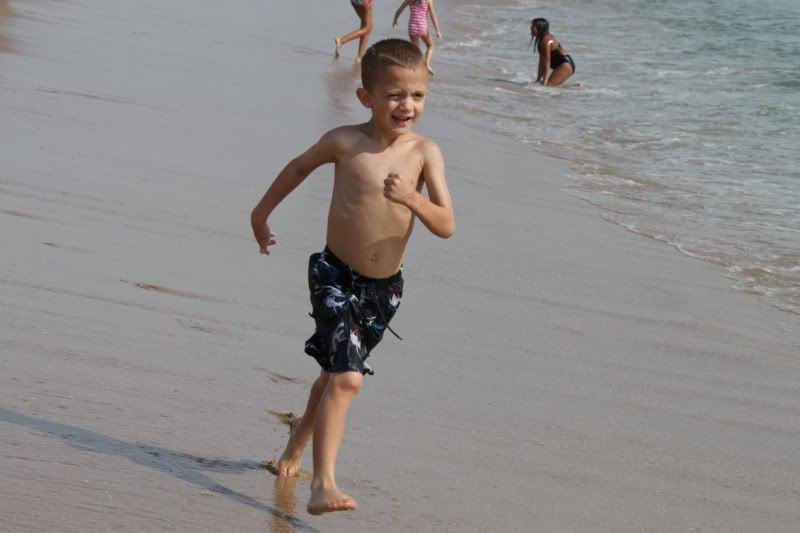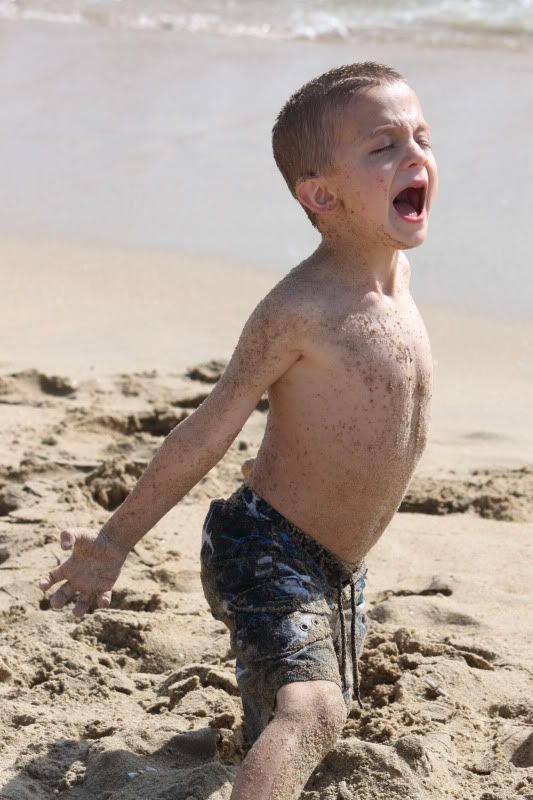 The girls were having a blast!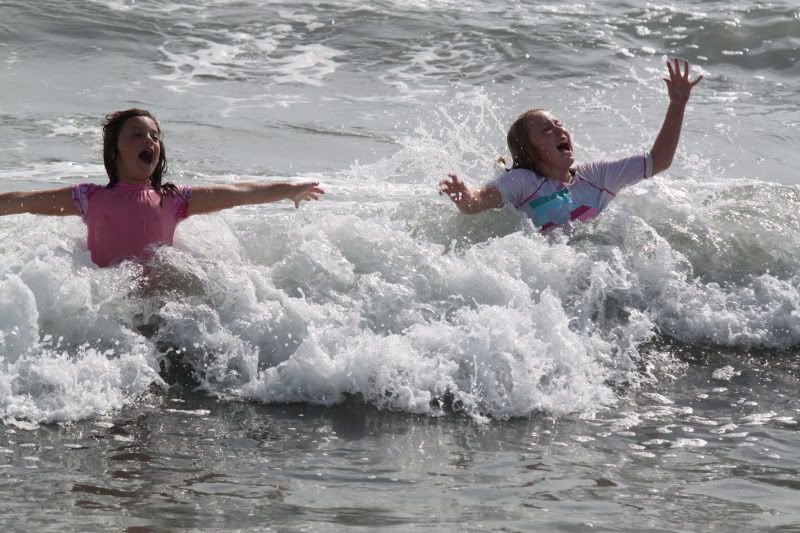 Noah ended up in the hole. Shocker.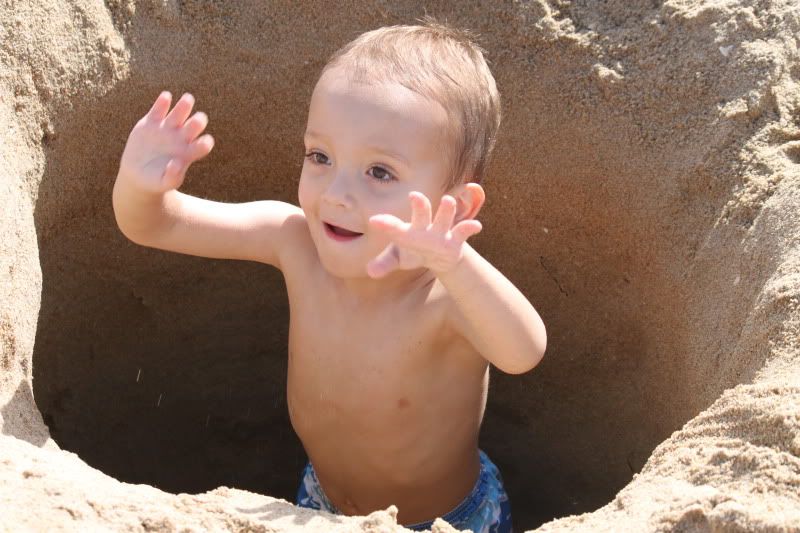 I love when she is laughing having fun.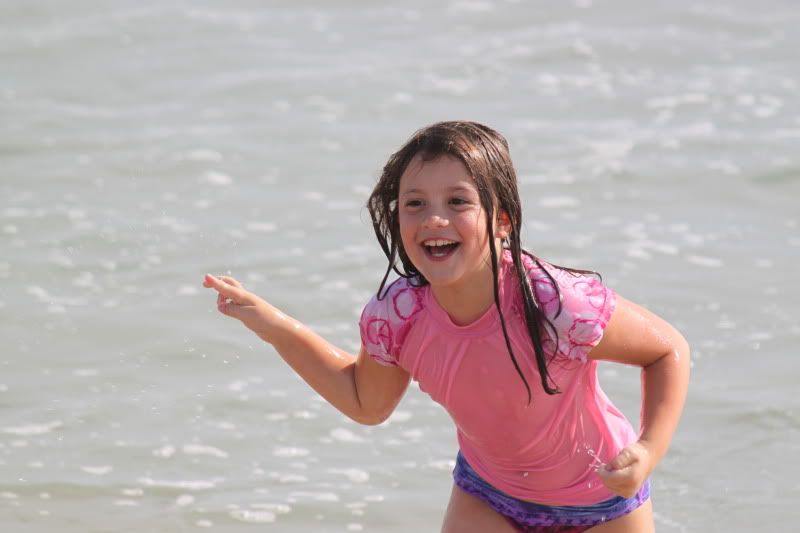 Noah kept taking off. This was the first time David brought him back.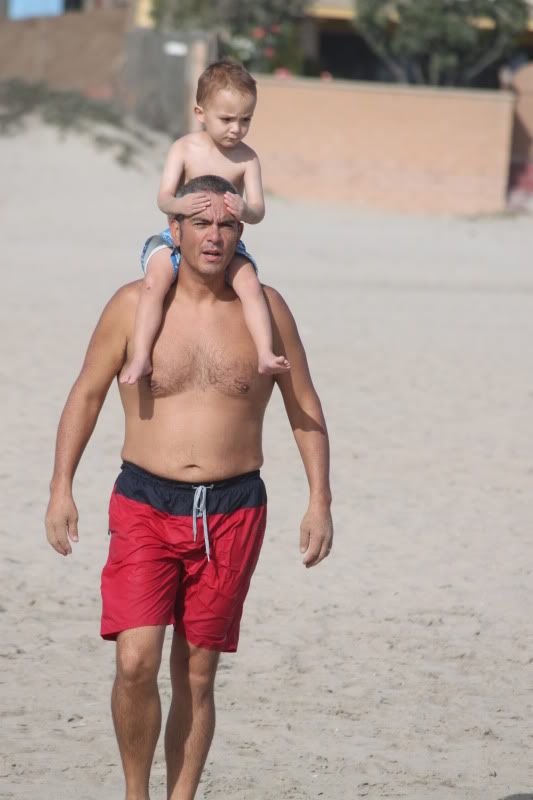 You can tell Noah was really concerned.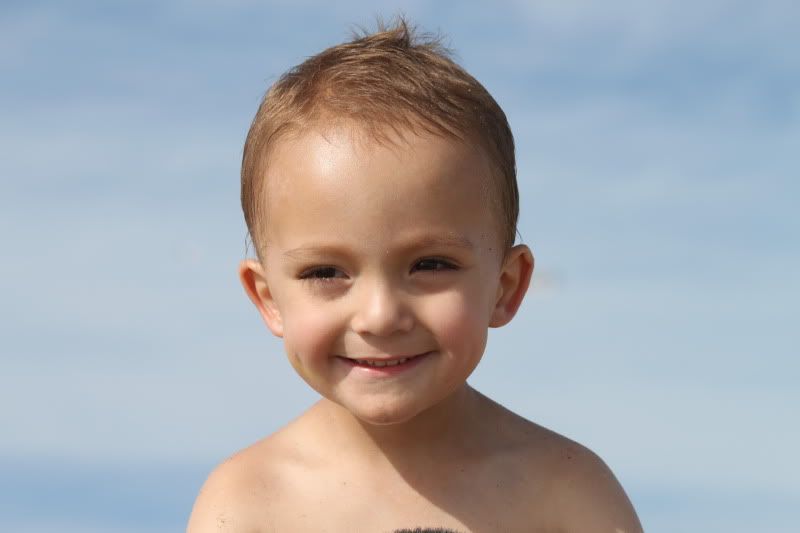 The kids were getting brave.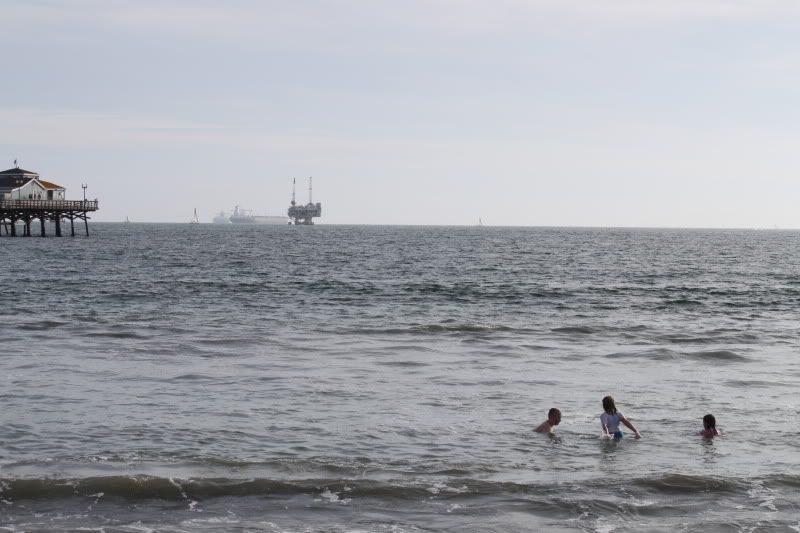 Ryan and Dakri on the beach.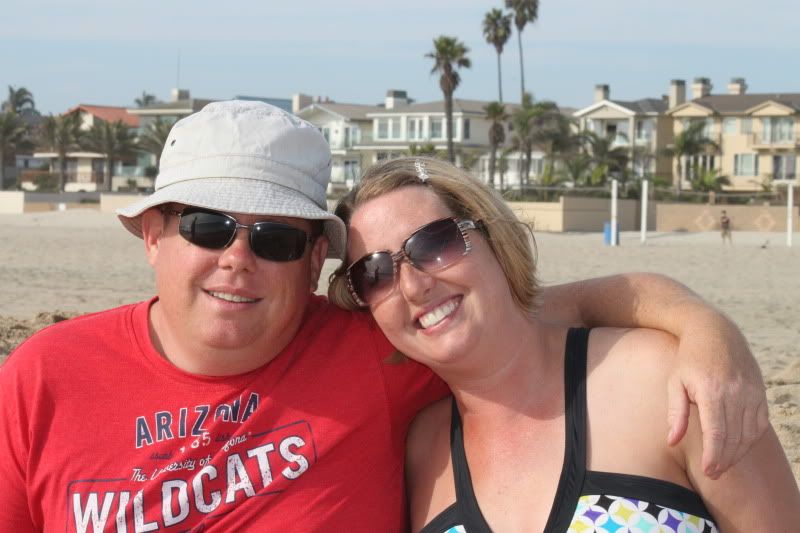 Noah covered himself with sand.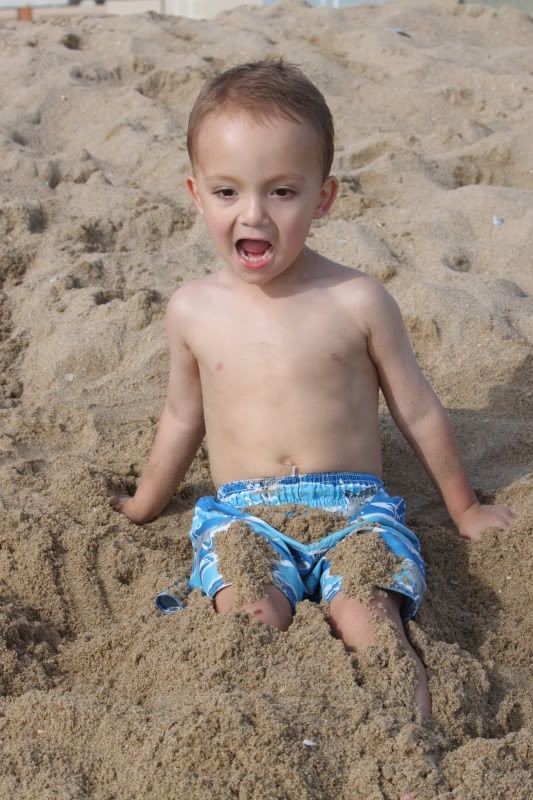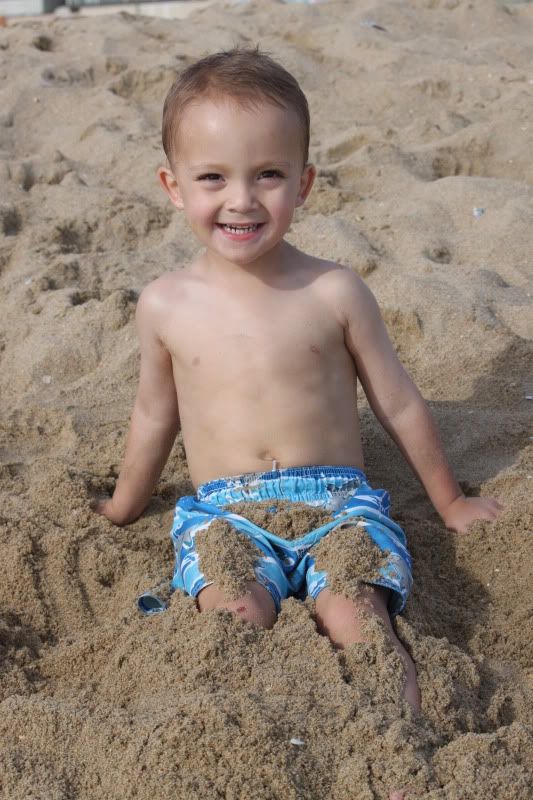 He was having fun with his sand toys.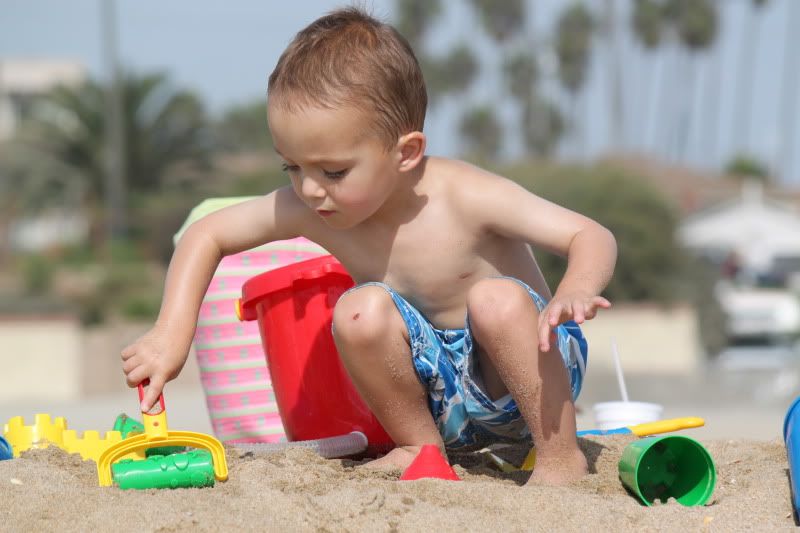 Then he started following the "ducks" as he called them.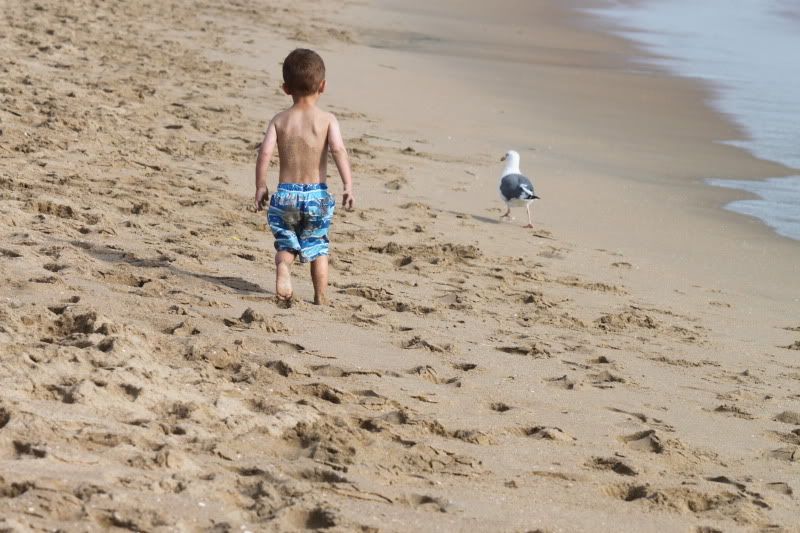 And he chased them all over...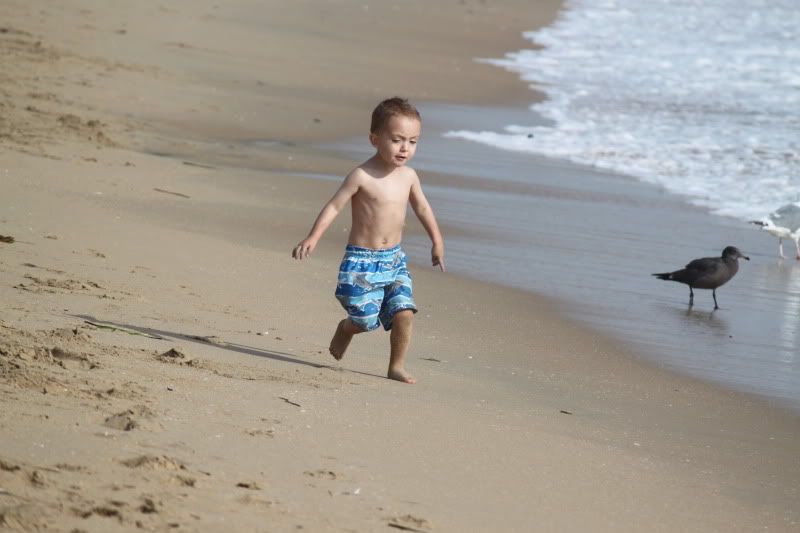 He didn't even care that he was wondering off. We just watched him and David followed behind a little ways.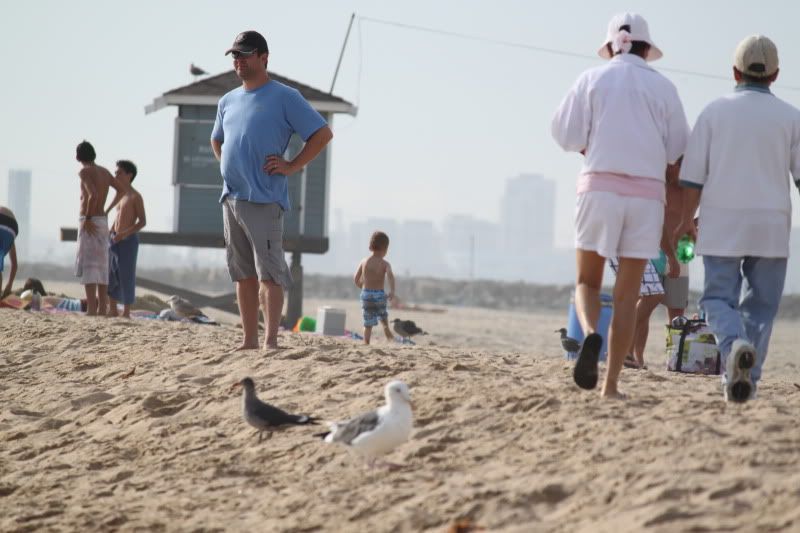 He was way out there.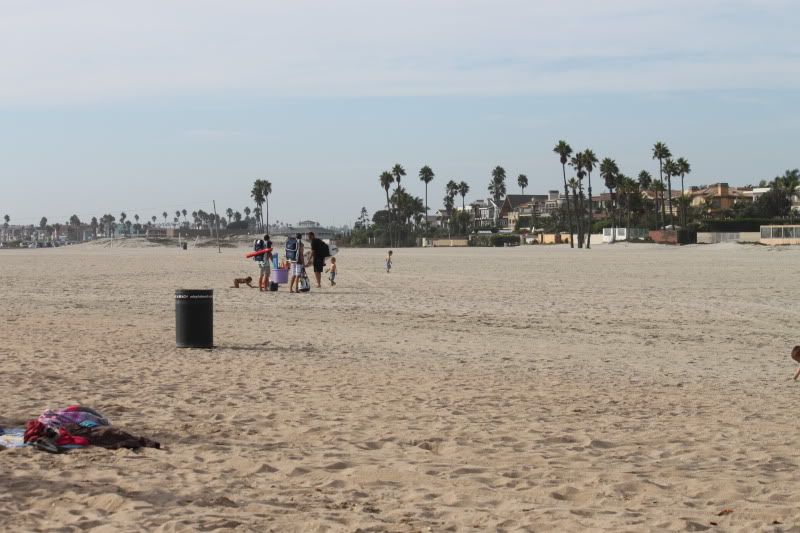 That's David following him. He's the blue speck next to the blue trash can.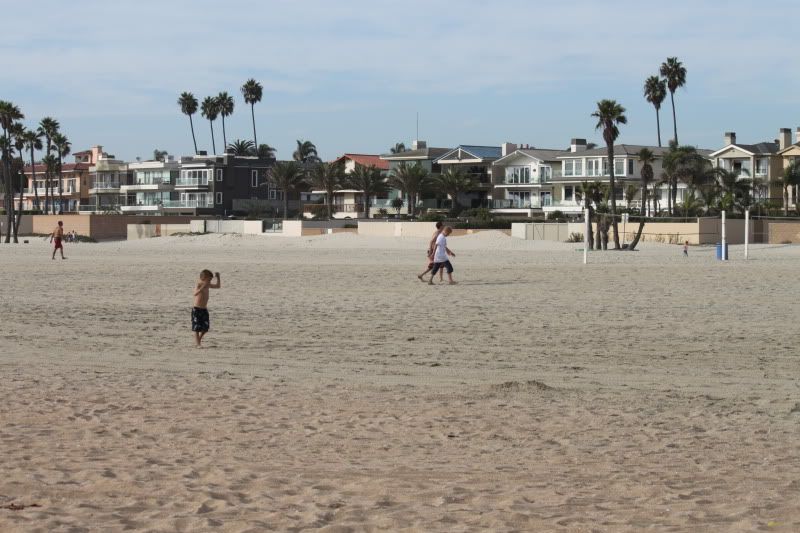 Our beach house was almost ready, so we hung out in the backyard. Pretty tough for us.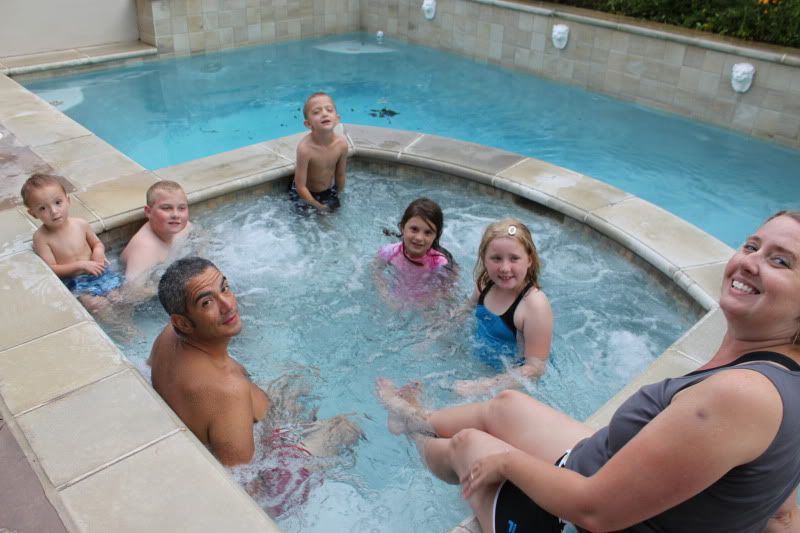 Noah has a perfect little seat for himself.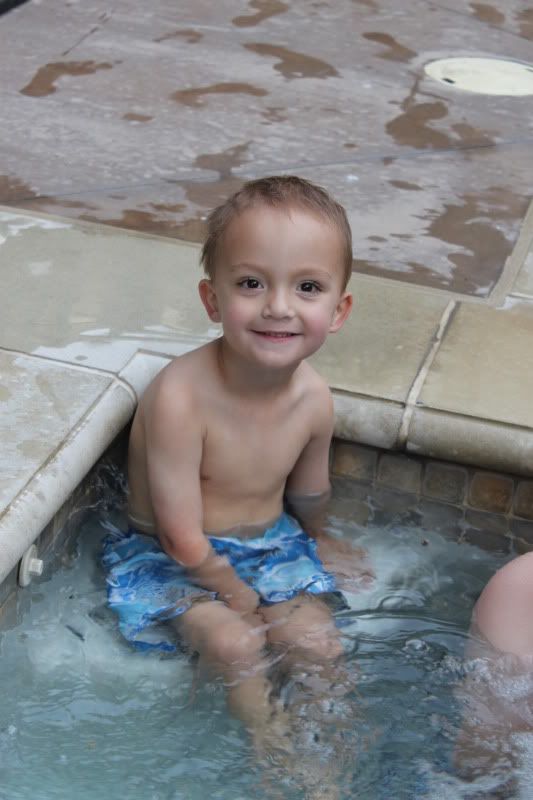 It's a great house!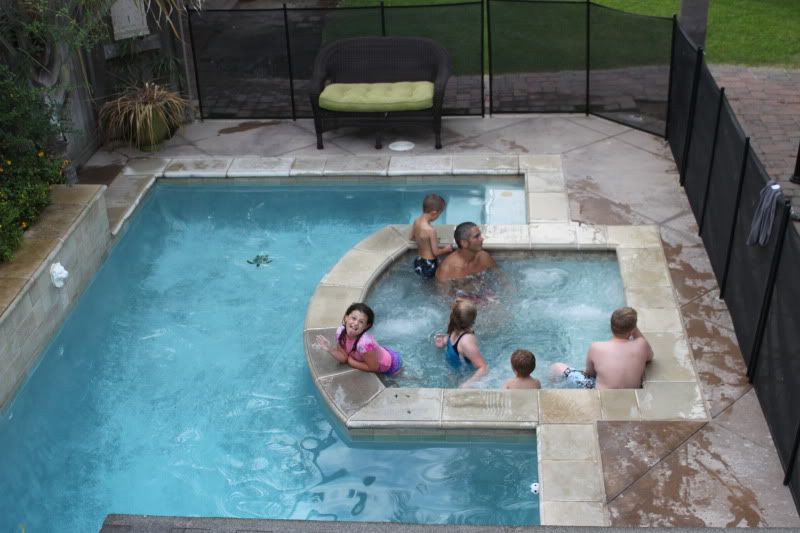 We are about 7 houses from the beach and we were barbequing filet minon when the sun set, so I took this photo from our balcony.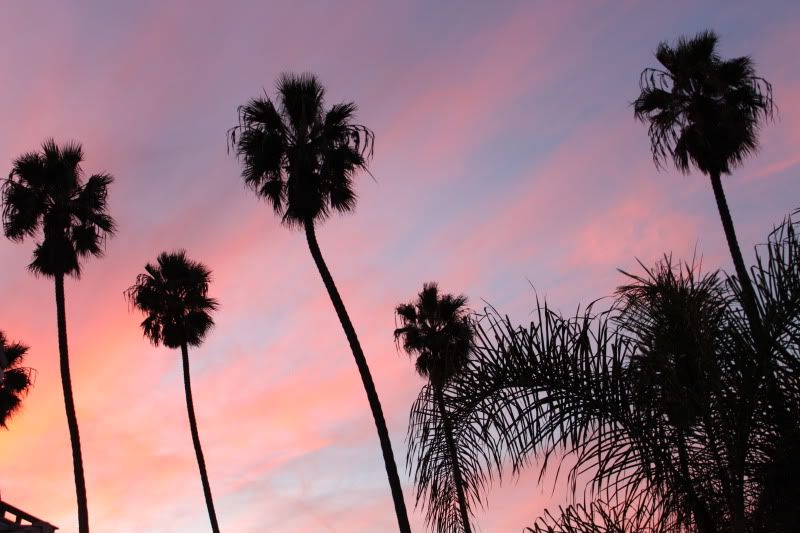 We have the upstairs part of the house and our friends have the downstairs, but the girls want to sleep together. They somehow ended up with the master suite.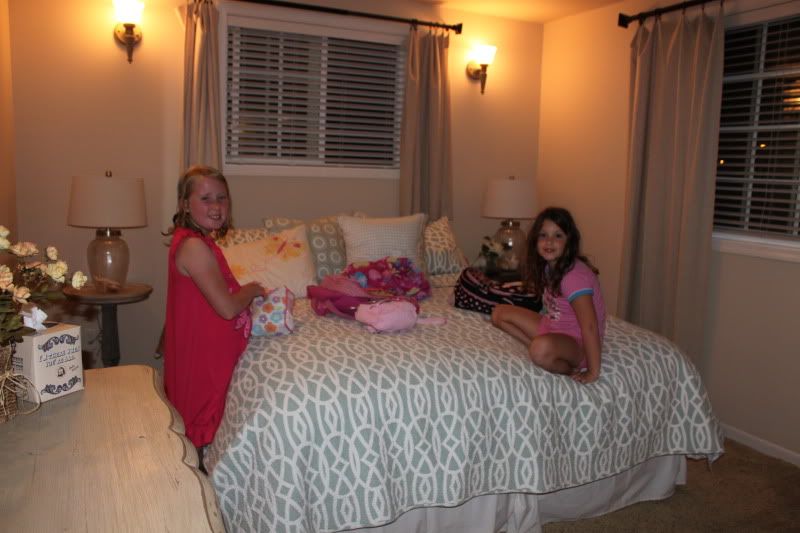 After dinner, we all hit the pool and spa again.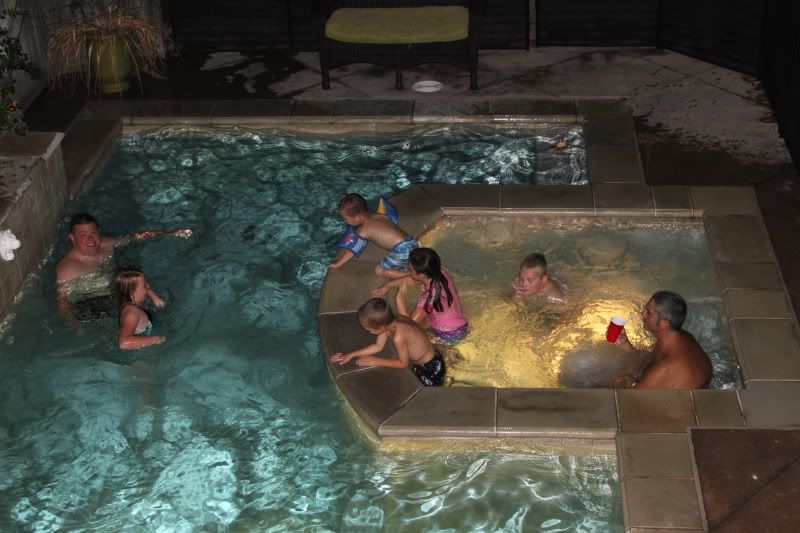 Noah liked the cozy lounge chairs.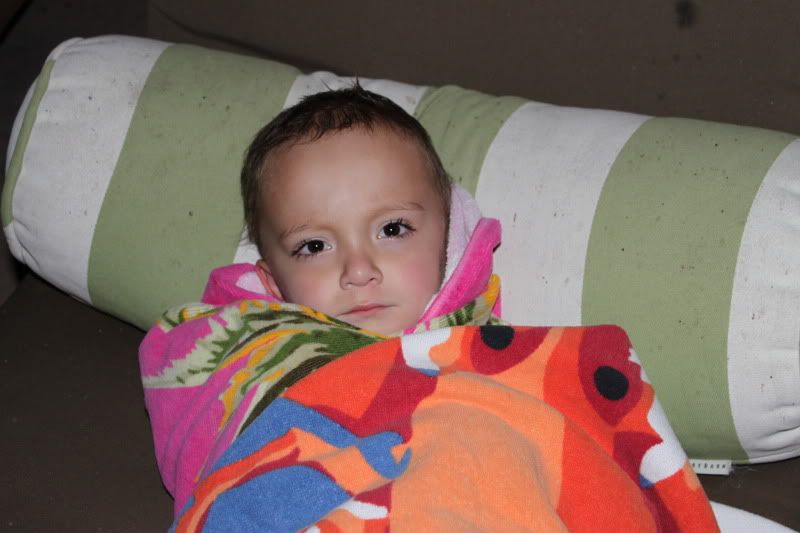 It was a great day and we are looking forward for more fun at the beach tomorrow!