Since we got home from vacation, things have been busy and I caught a cold.
We also celebrated my birthday. I made myself a cake. Emily was supposed to help me frost it, but she was more interested in licking the spoon.
My Dad and Suzy came up to visit the kids. The boys watched The Avengers with my Dad.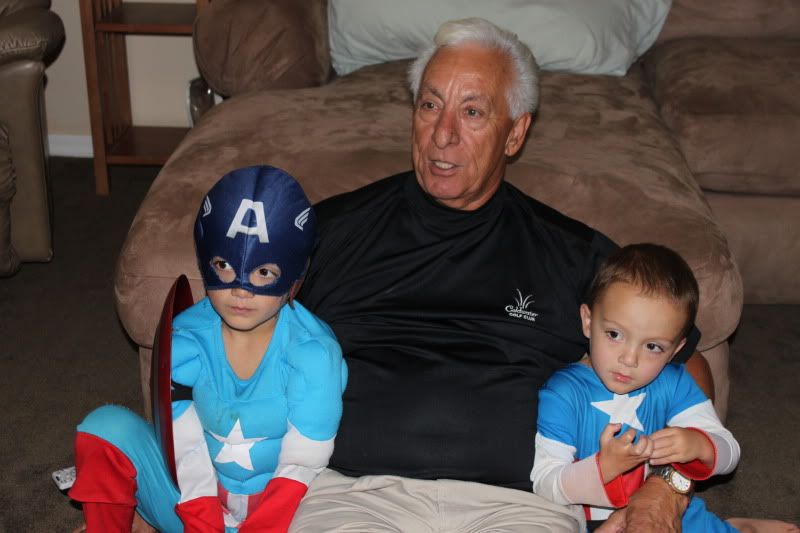 My Dad asked who the other superheroes were, so I said, "Black Widow and Green Arrow". To which Ben replied, "Mom, that's not Green Arrow, it's Hawkeye. Green Arrow is DC. The Avengers are Marvel." I started cracking up. One that he knew that and two that I knew what he was talking about.
David and I started watching 24 a few weeks ago. We have 8 seasons to watch. We had 3 episodes left of season 2, so David and I were having a Jack Bauer marathon in our room. The kids were left unattended. This could've been dangerous. Instead, they wrote and acted out a play about the 3 little pigs. It was genius.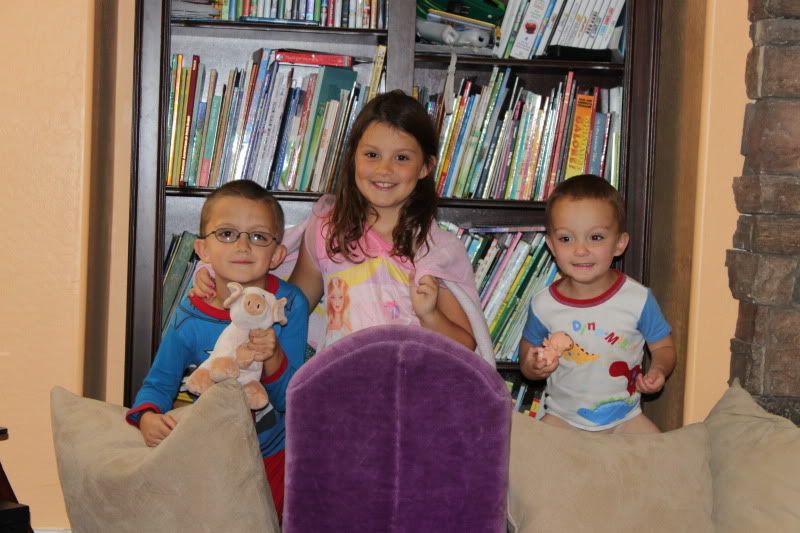 They even had a set designed and everything.
I thought I had seen the high point of my day when Noah ran into the kitchen earlier today and told me he did a big snake in the potty. That's code for poop. Sure enough, he put his toilet seat on the toilet and did his thing. I was beyond thrilled. We have about 6 pullups left and I will not buy anymore.
But, my something trumped Noah going to the bathroom. Our friend came over and hooked up a monitor to our computer, so that I will have 2 monitors to do my work. So, I can pull up an ad on the monitor on the right and work on the other monitor. Oh happy day! I usually use the lap top, but when David takes it on overnight trips, I'm left tabbing back and fourth and it takes me twice as long to do an ad. I'm thrilled!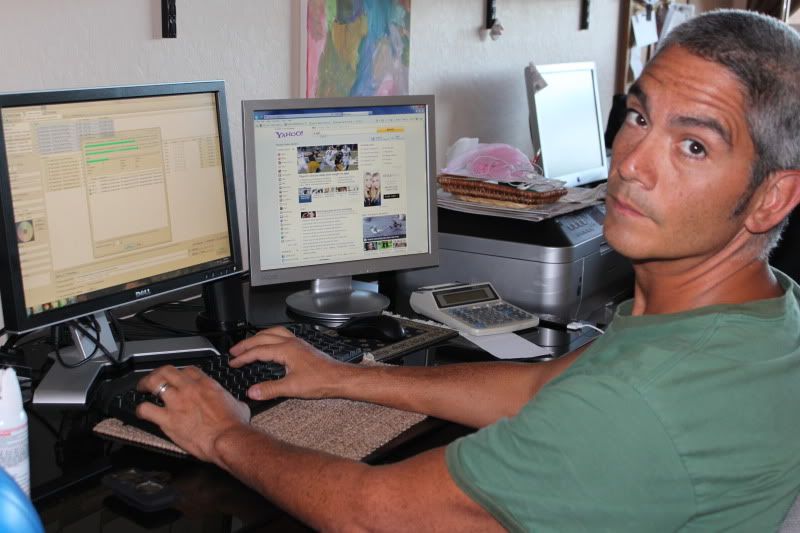 School starts back up tomorrow for the kids and we'll be back in our normal groove. Before fall break, they were in shorts and no jackets. Now, they will go to school tomorrow in pants and wear a coat. What a difference a week makes. I'm ready for fall!