This morning was nice and relaxing. We all slept in. The kids woke up and went swimming while we made waffles and bacon for breakfast. I asked David to go in the cubby closet downstairs and get all the things we wanted to take to the beach.
The next thing I know, Noah is walking up the stairs saying there is a snake. What? Dakri and I go to investigate with David and David picks up the snake and throws it on Dakri. I thought she was going to have a heart attack. He found a fake snake in the closet.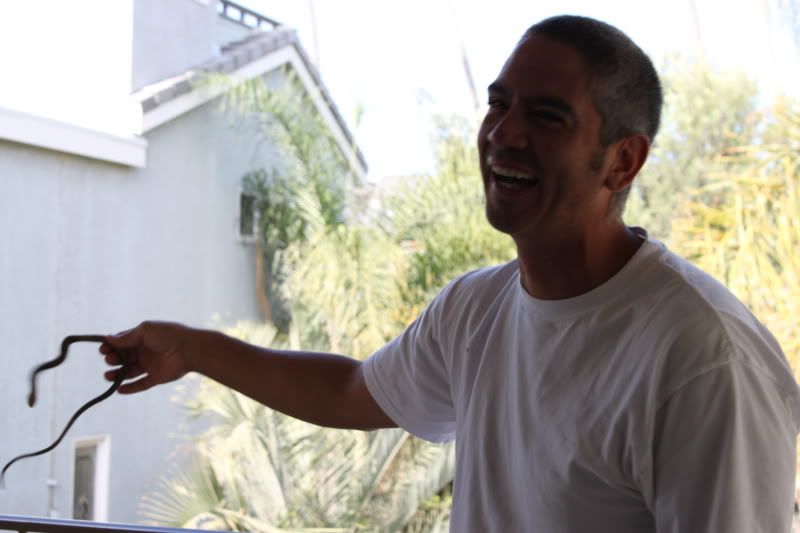 We headed to the beach and David got right out there on a boogie board.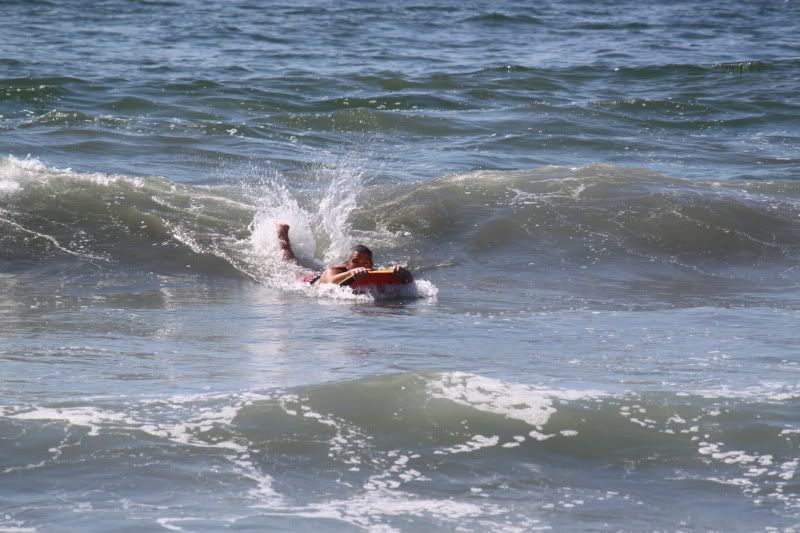 He was having fun.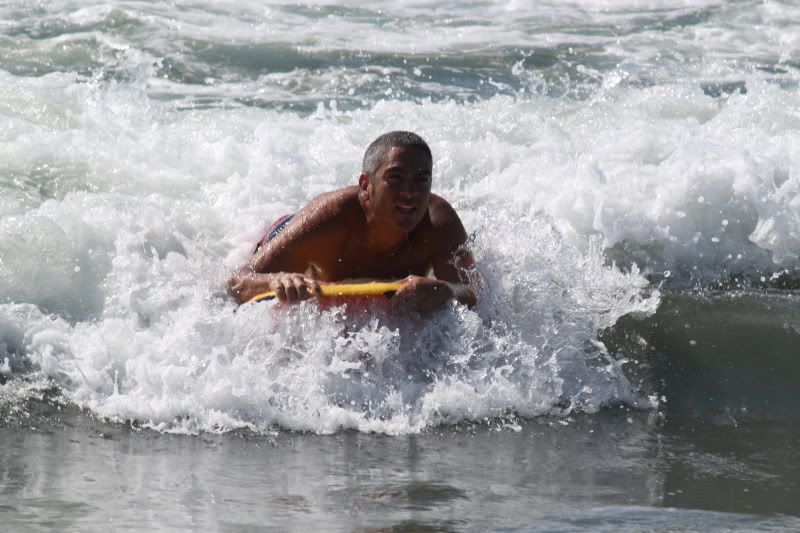 We had a much better set up today with chairs, umbrella and lots of toys.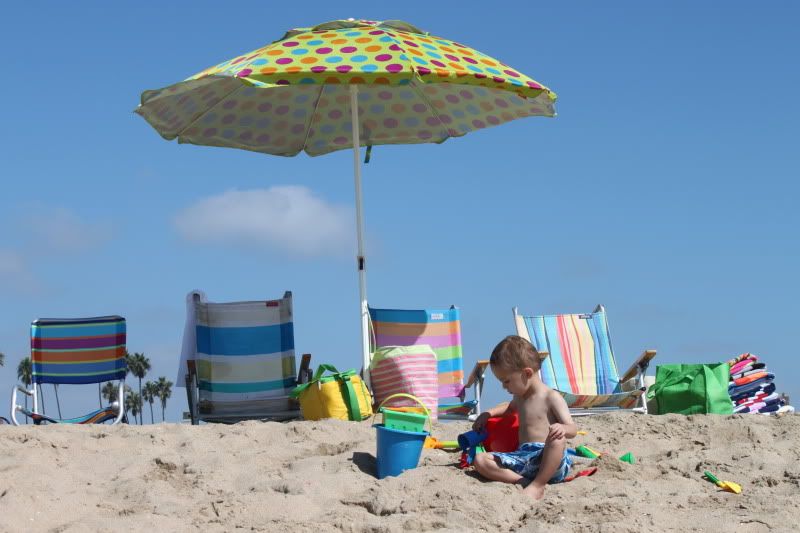 David gave Ben a lesson on the boogie board.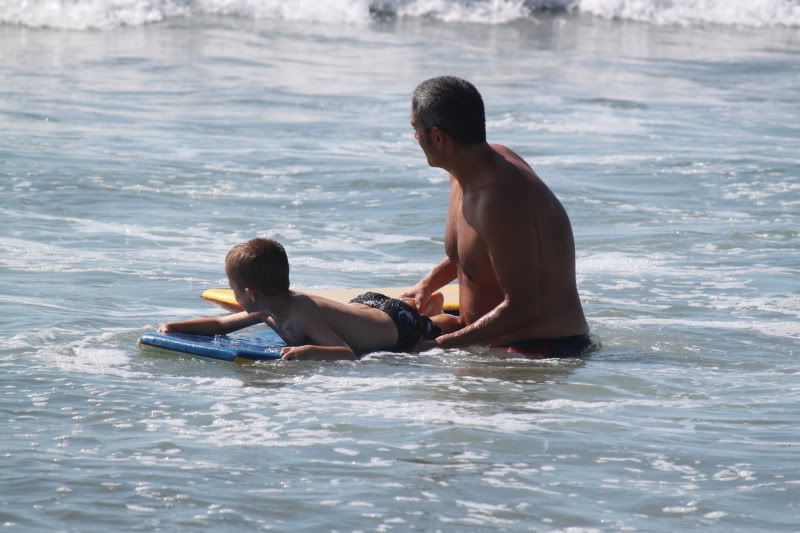 He catches every wave all the way to shore because he is so light.
Emily got the hang of it.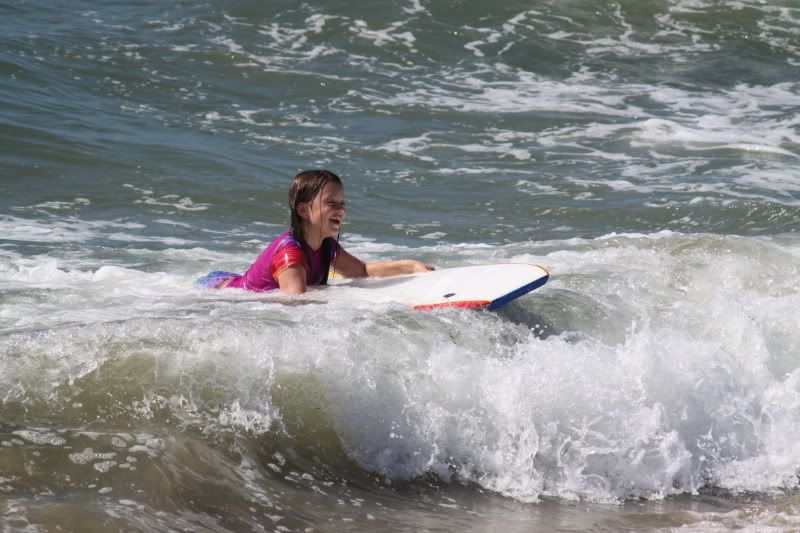 Her and Alanah were having a blast.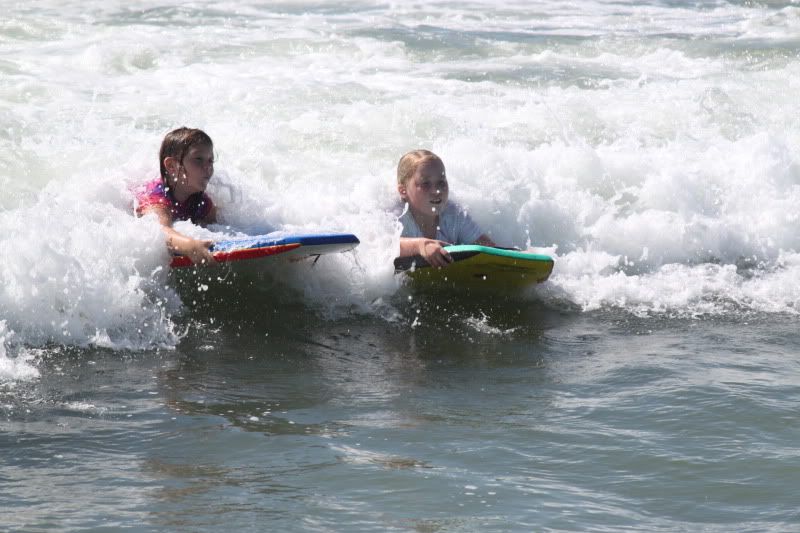 Alanah caught a wave.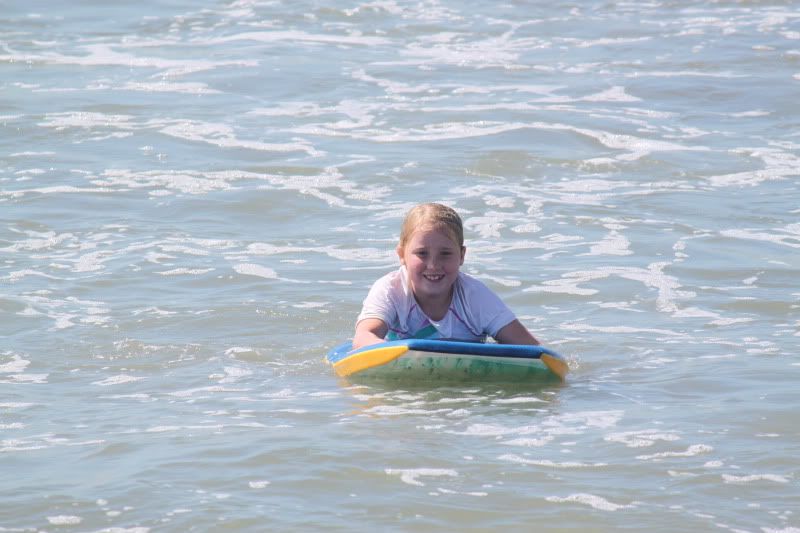 Emily caught a wave.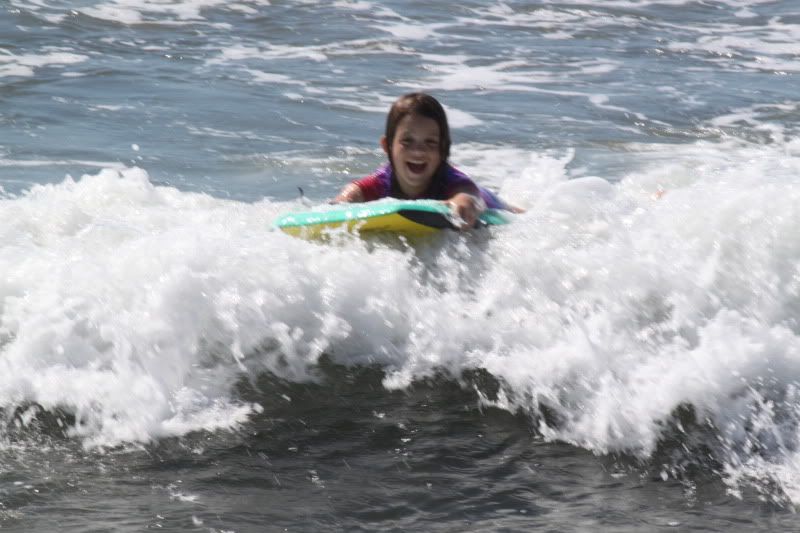 Josh caught a wave.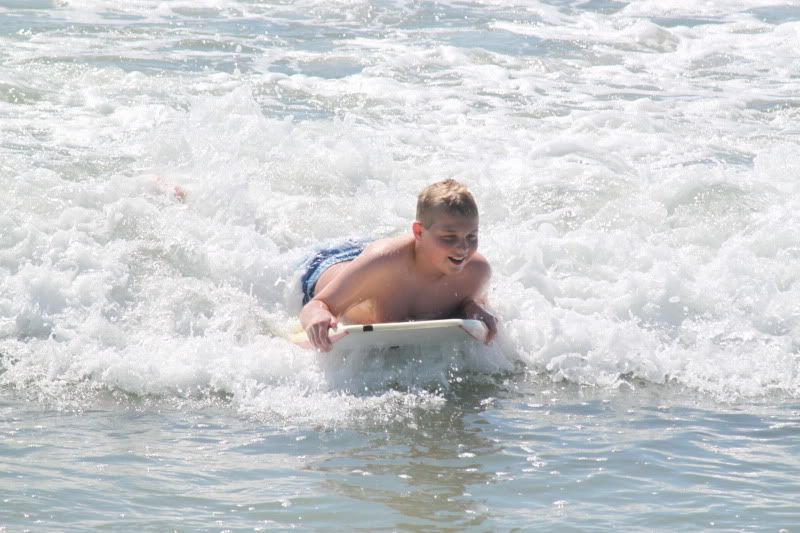 Noah didn't even go in the water today. He tried the boogie board on land.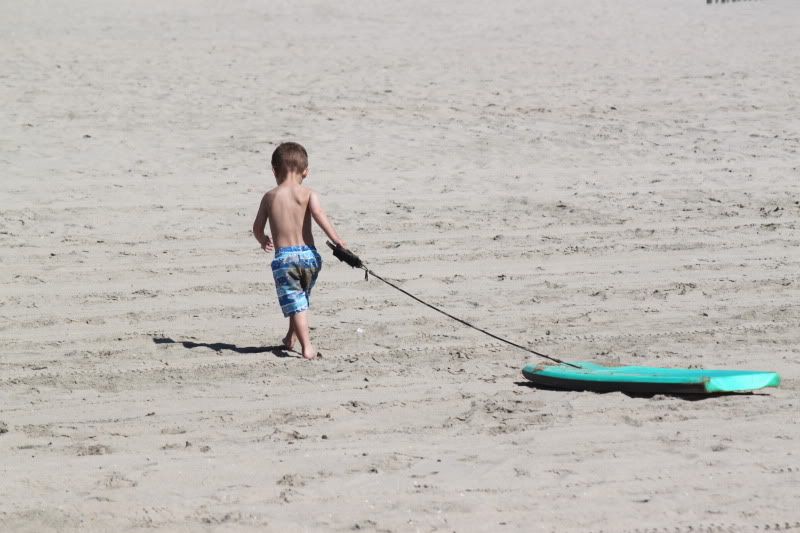 He tried surfing.
Dakri told me she doesn't go in the ocean above her knees. She liked the boogie board.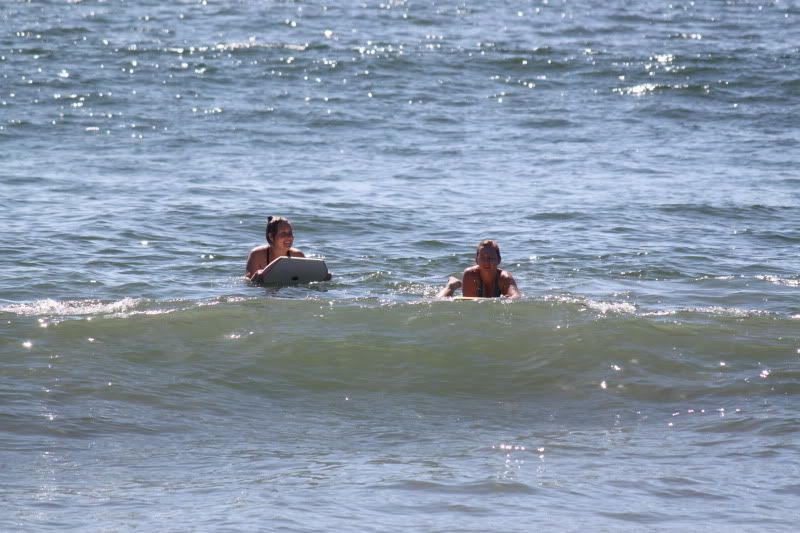 I caught a wave.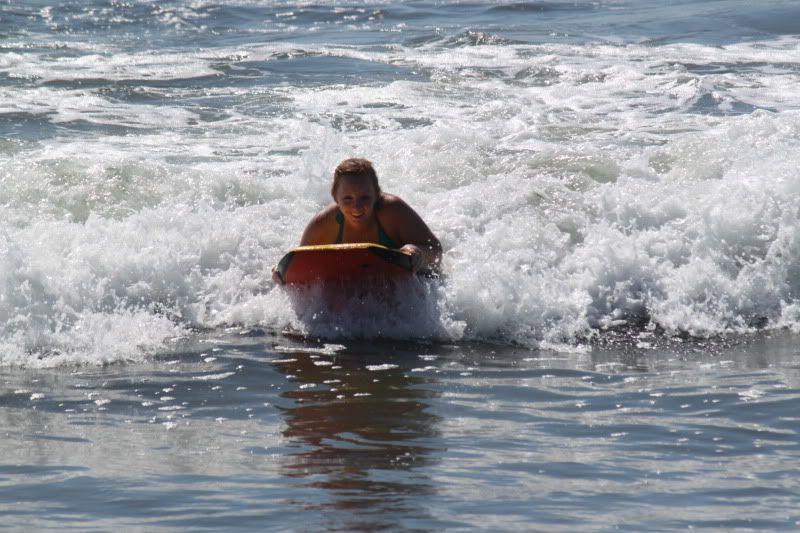 Then, I noticed all the fish in the waves and almost had a heart attack. Ugh, they could've touched me!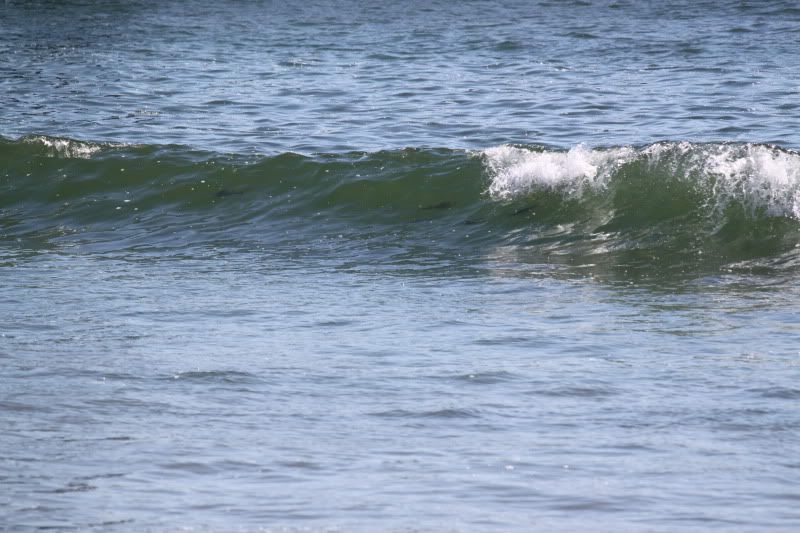 The girls and a sailboat.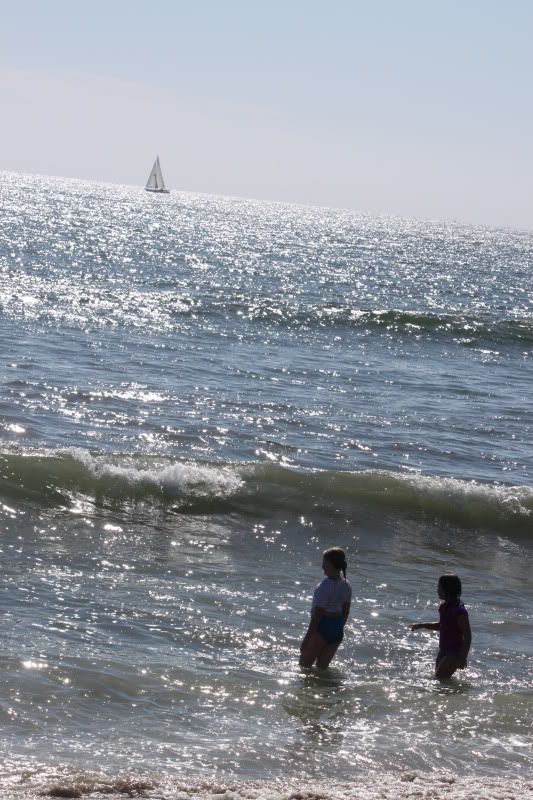 Dakri, me and the girls were out on the boogie boards and a seal goes swimming a few feet away from us. We about freaked out. I was just hoping a shark wasn't chasing it. The seal ended up swimming up and down the shoreline all day and he had a friend with him.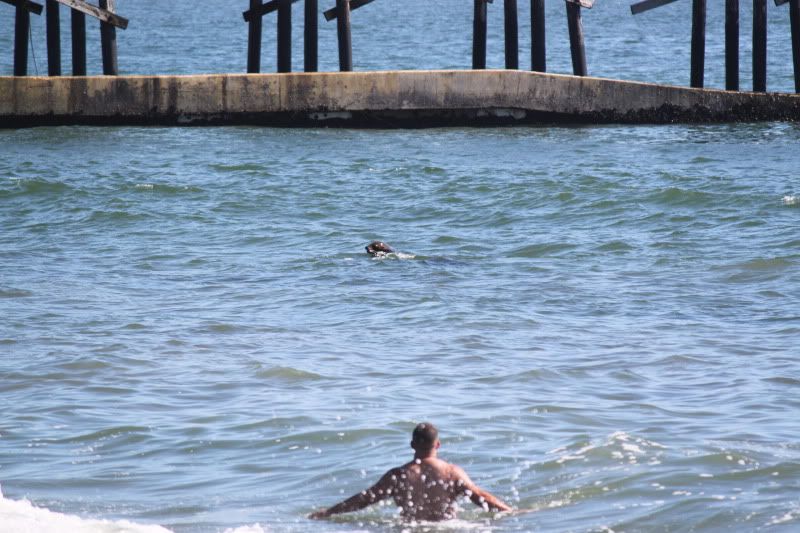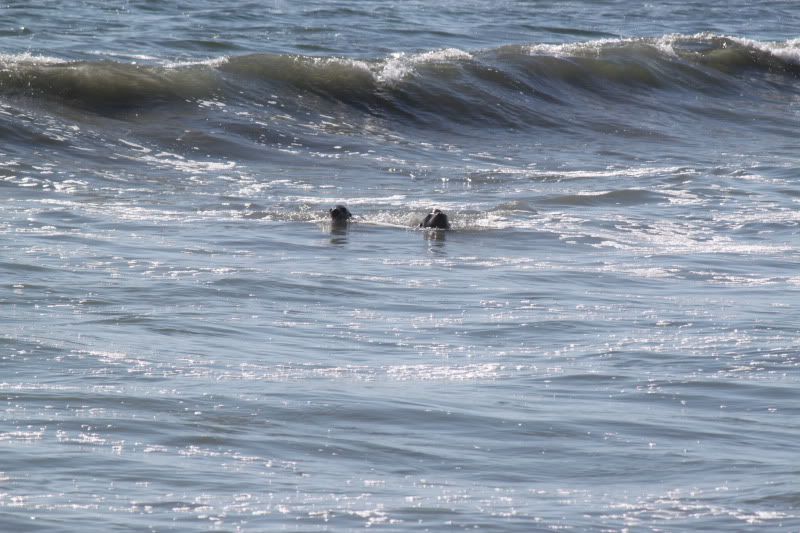 They were playing in the waves.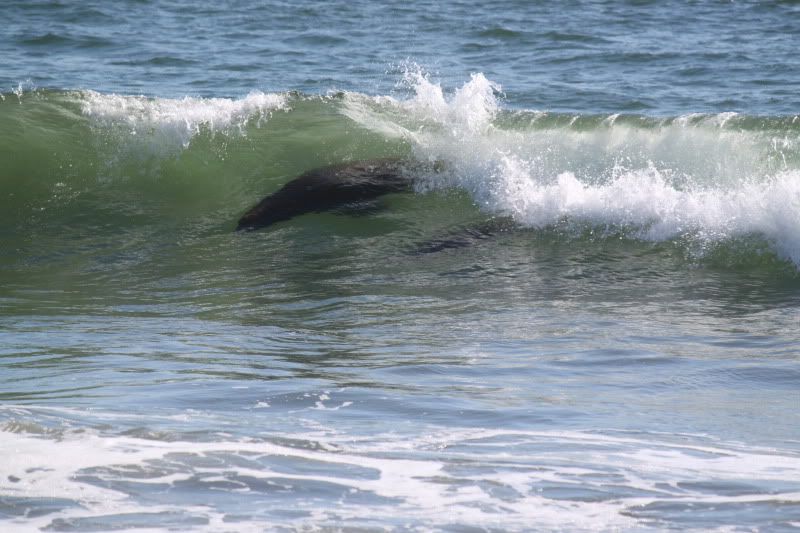 Noah was channeling his inner Baywatch.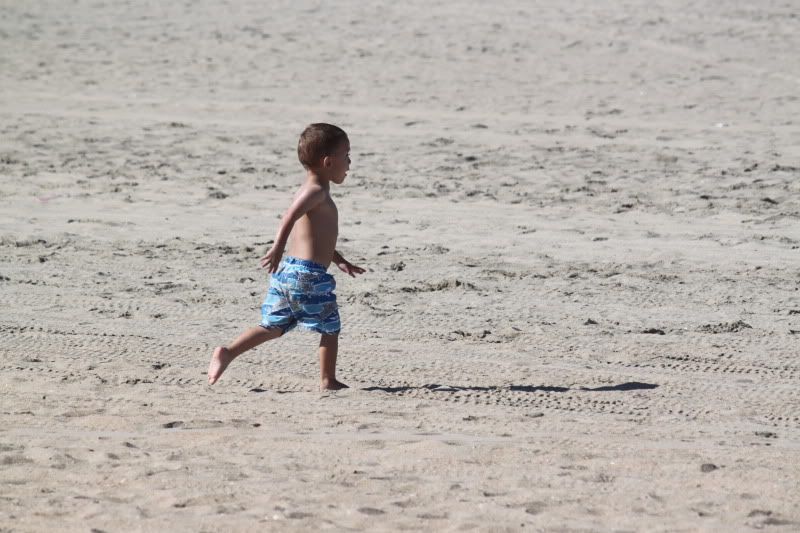 That's Dakri, Ryan and David on the right and the seal on the left.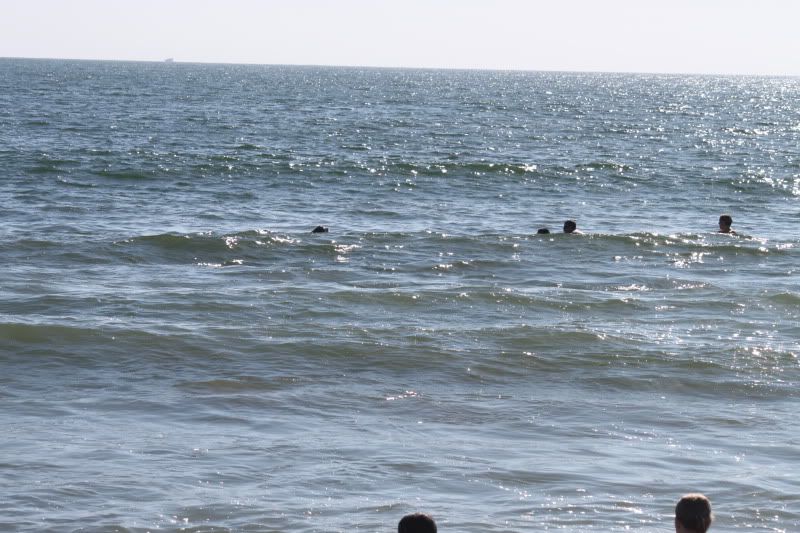 Then, they all caught a wave.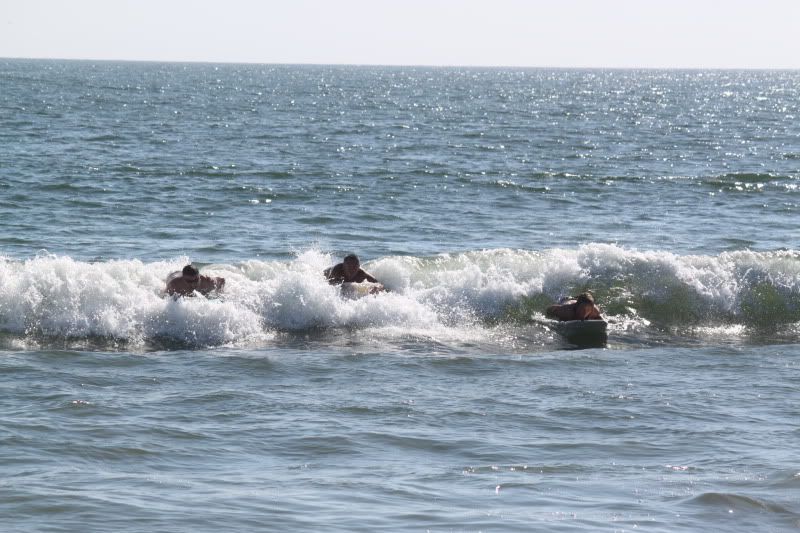 Then, it was the little kids turn.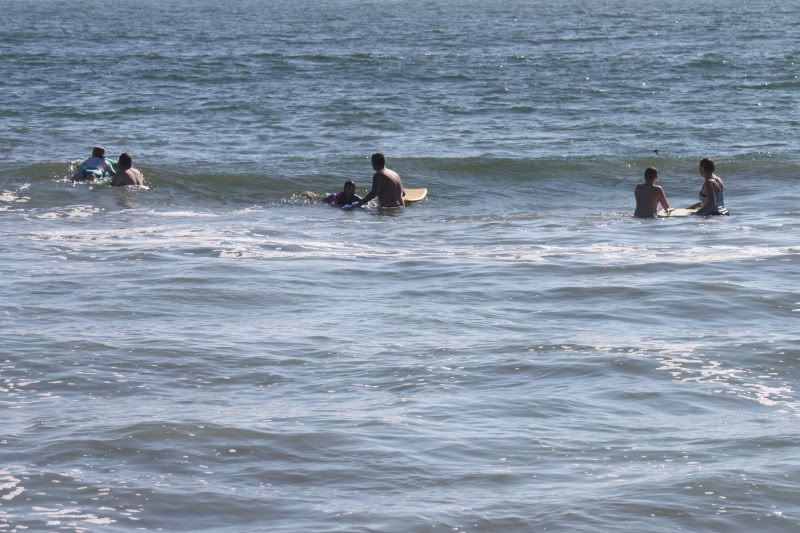 My boys are so cute on the beach. They just play and play.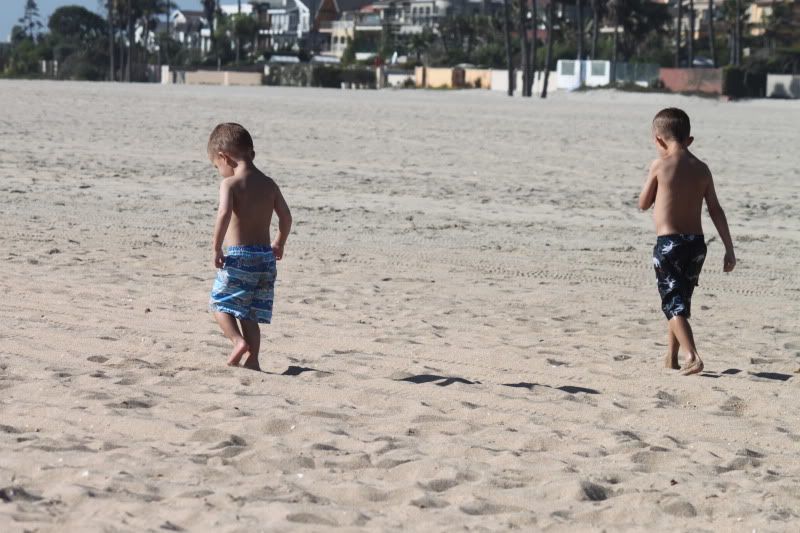 The Dad's tried to channel their inner Top Gun.
I tried to get a little photo shoot of Emily on the beach. I didn't realize my lens was foggy, but she still looks sweet.
I tried a picture of Noah, but he wouldn't really cooperate.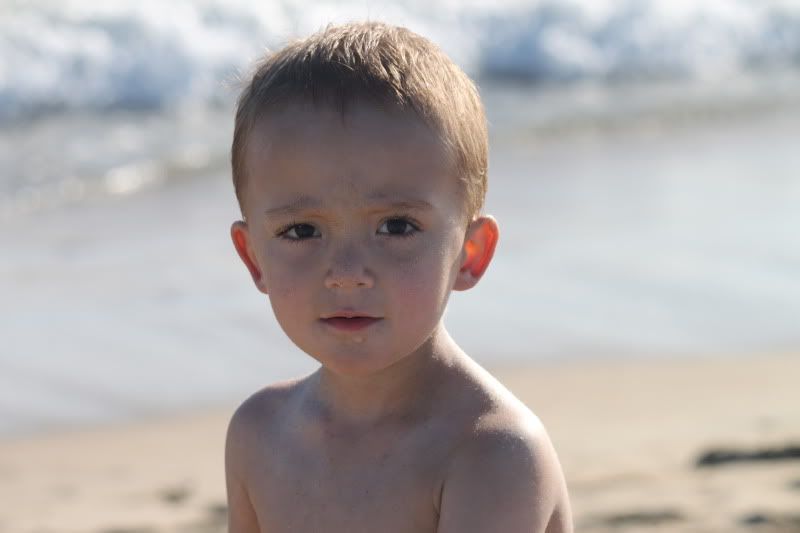 I tried Ben too, but he never gives me a good smile on command. Instead, I like his muscle shadow picture.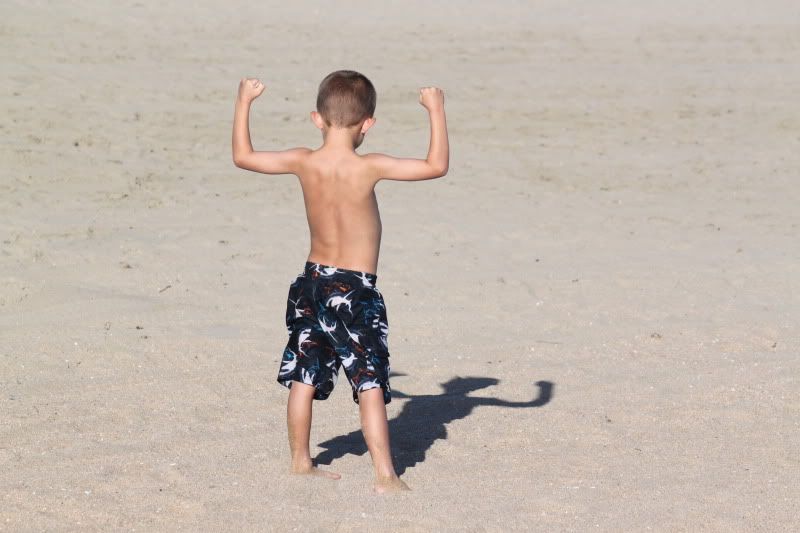 This was the best picture of Ben and Emily is being a goofball.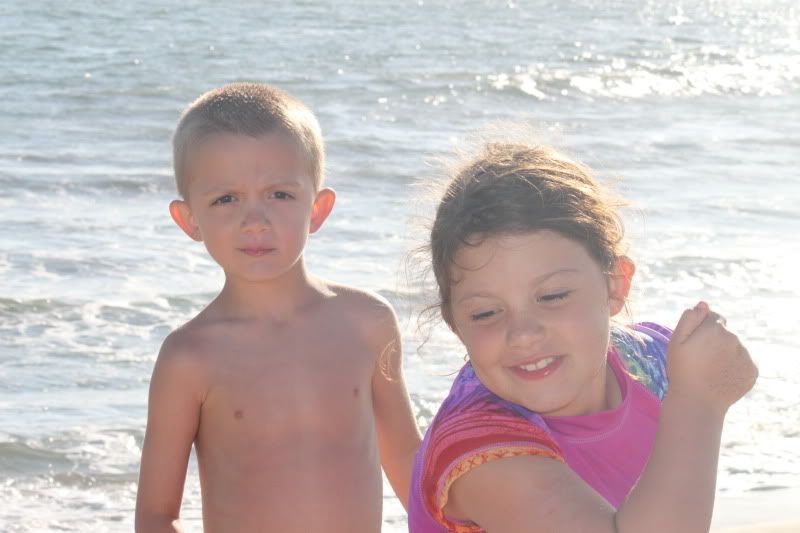 I cleaned off my lens and got a sweet picture of Emily.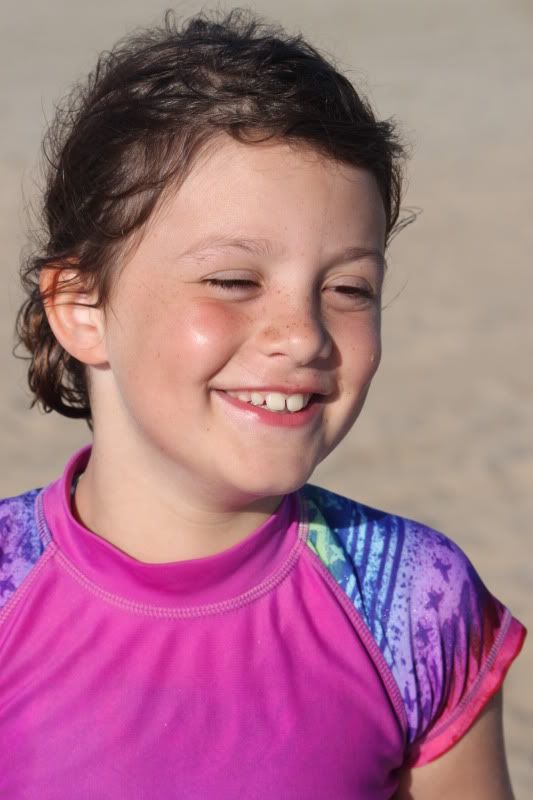 We had a fun and exhausting day on the beach. It's 8:45 and we are all ready for bed! We are headed on a whale watching tour tomorrow morning!