You'd think the kids would get bored after 4 beach days in a row, but they don't. I think we could this every day for a long long time before they said, "The beach? Again?" I guess we'll never find out though.
This morning started with sending the boys out for donuts to this little Mom and Pop place. It was just about the sweetest donut delivery I've ever seen.
It's a good thing we didn't try this place until the second to last day or we'd be getting donuts every day. Needless to say, we are getting them tomorrow before we leave. They are so good. I was telling Emily in bed last night that at 12 years old, I went to work every weekend making and selling donuts. I went to school Monday through Friday, and I worked usually 6 AM to 2 PM every Saturday and Sunday. It's hard to believe I was only two years older than her and I was working.
We headed to the beach for more fun in the sun.
The waves were much bigger today and David and Em were catching everything they hopped on.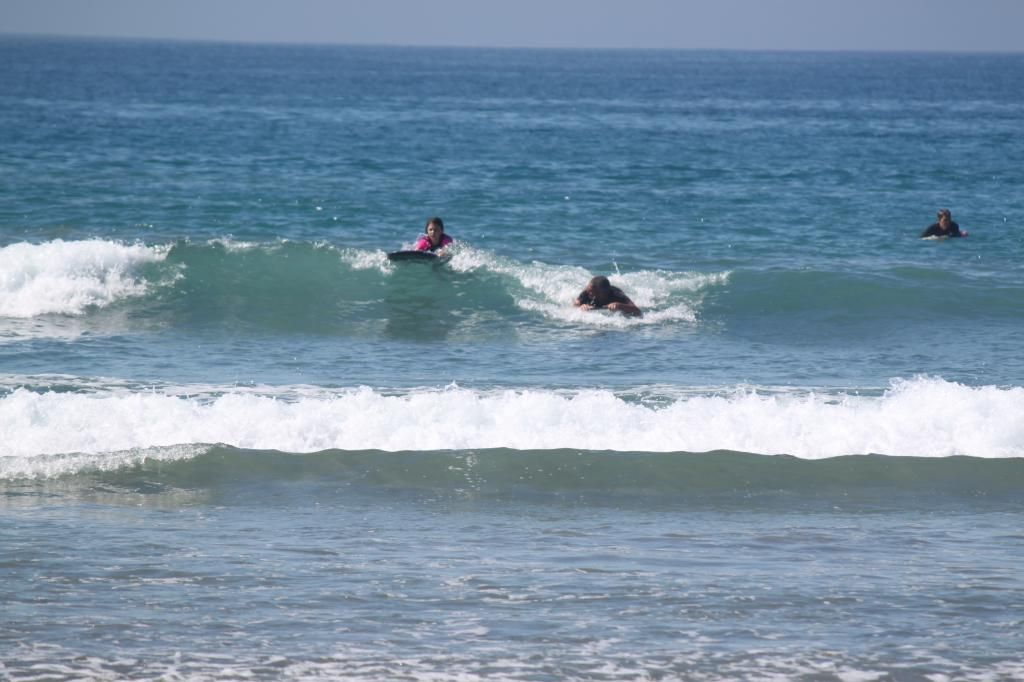 Then, they got too big for my girl.
Noah didn't eat all his bread from lunch, so they fed it to the birds. Then, they had so much fun doing that, they sent me home for all the leftover bread in the house!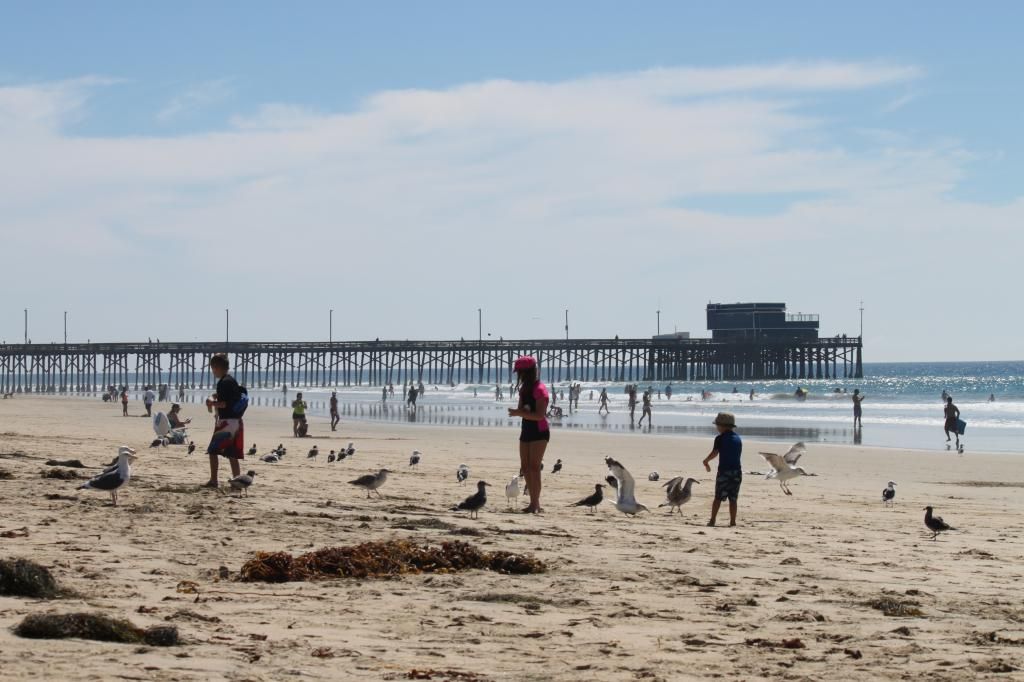 David was helping Ben and Em catch waves. I felt better with him out there with them since the waves were crazy big today.
We played some frisbee.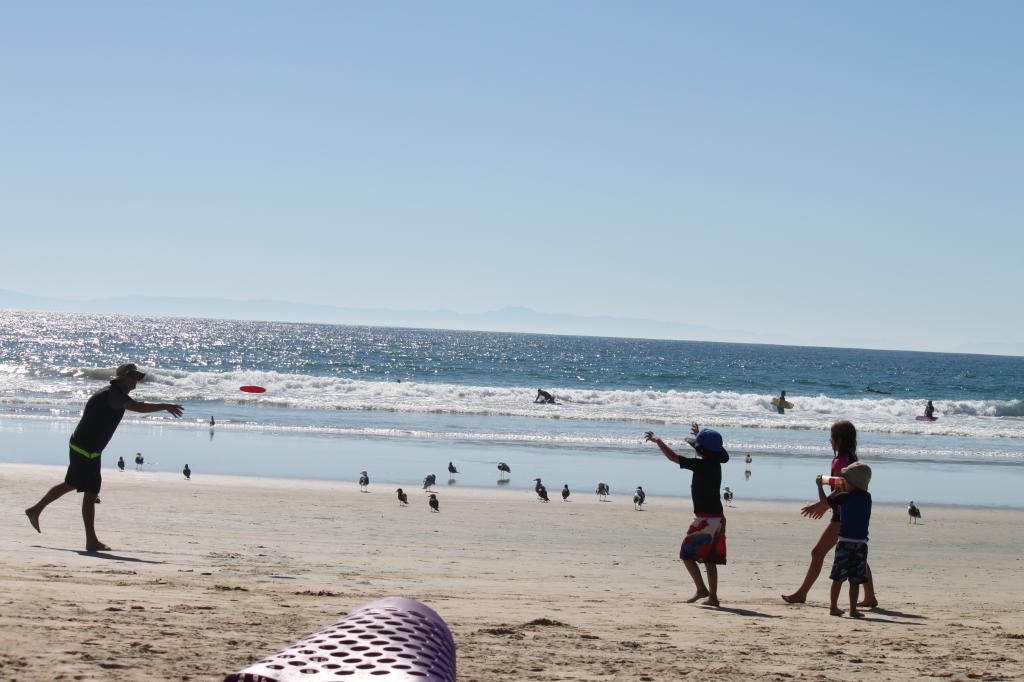 Noah loves when David swings him like this. It makes David want to puke.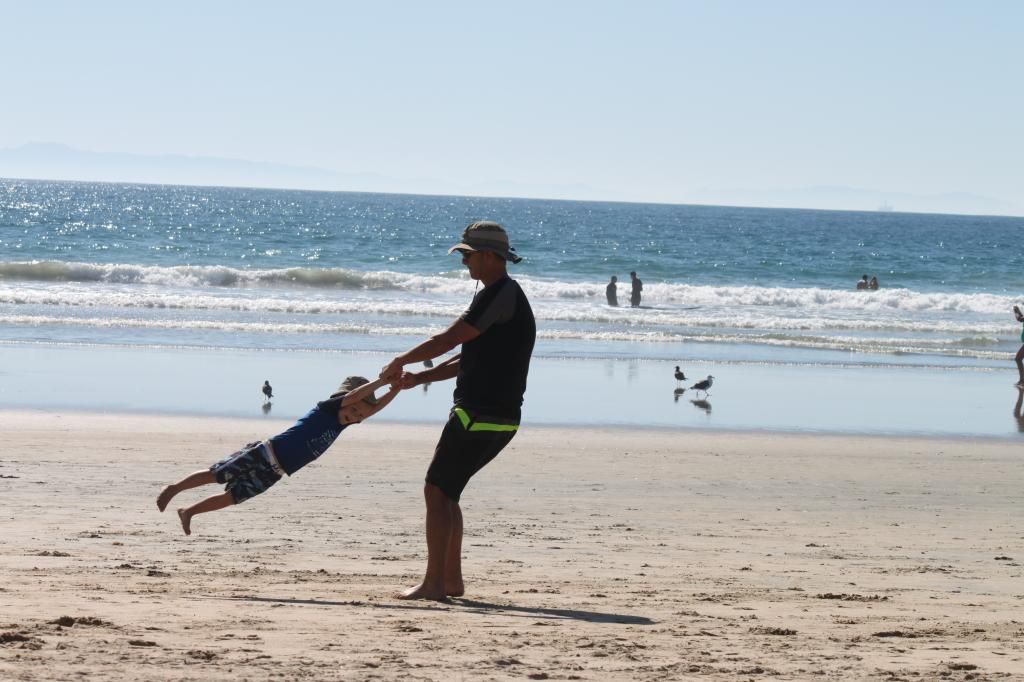 There is always a wrestling match, even in the water.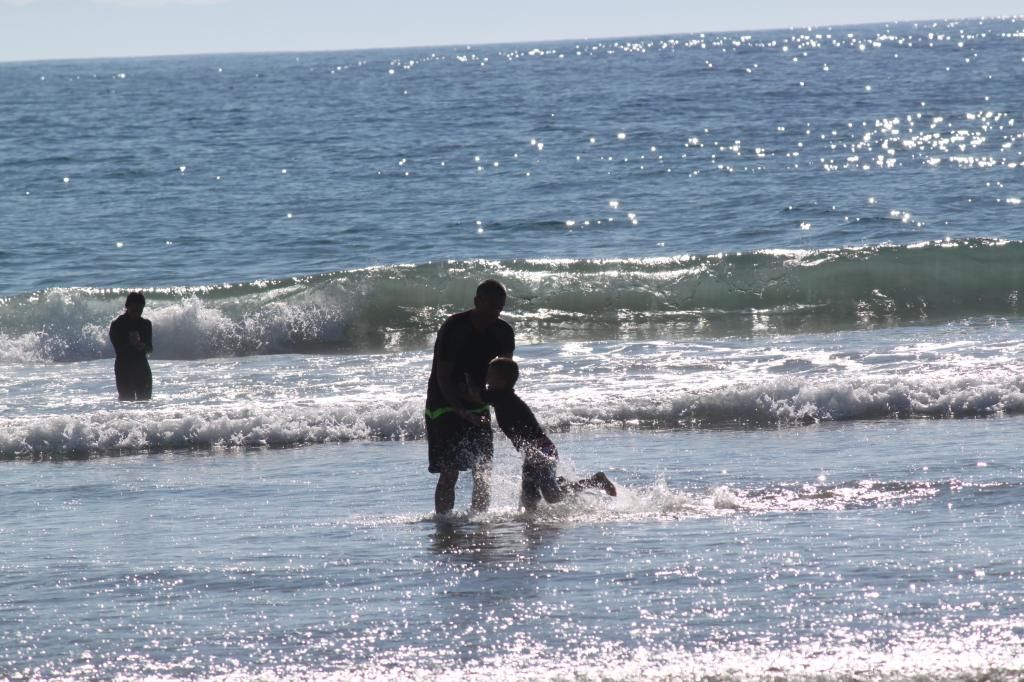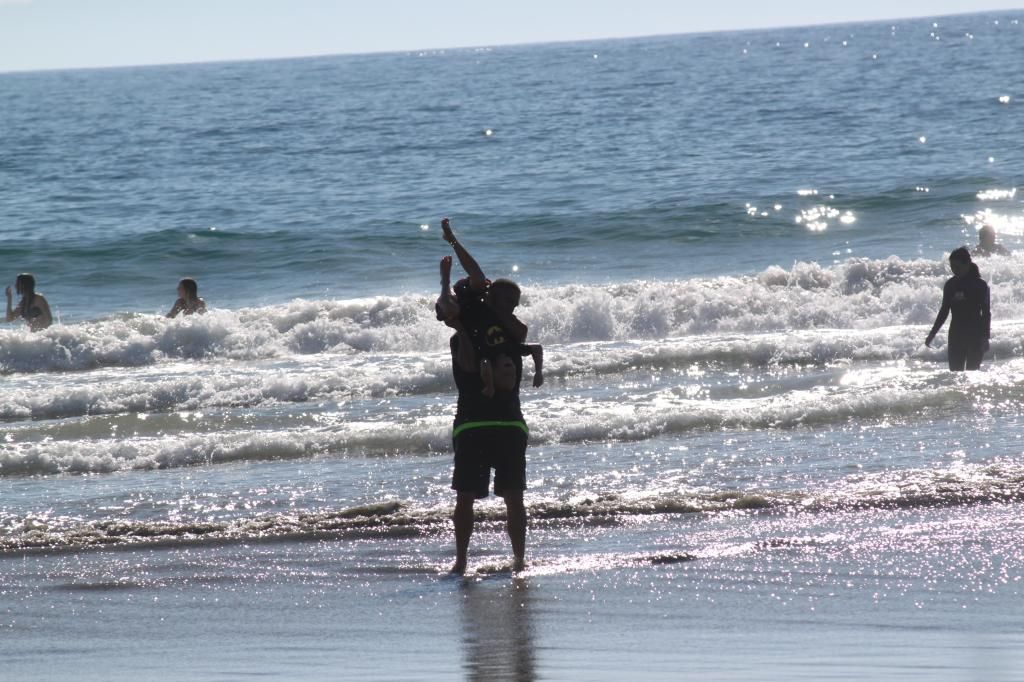 David won.
Some loving. I wish they could be sweet like this to each other all the time.
We went home, showered, made burgers for dinner and took off on our bikes. Three miles down the board walk there is a pier with a Ruby's Diner at the end. That means milkshakes!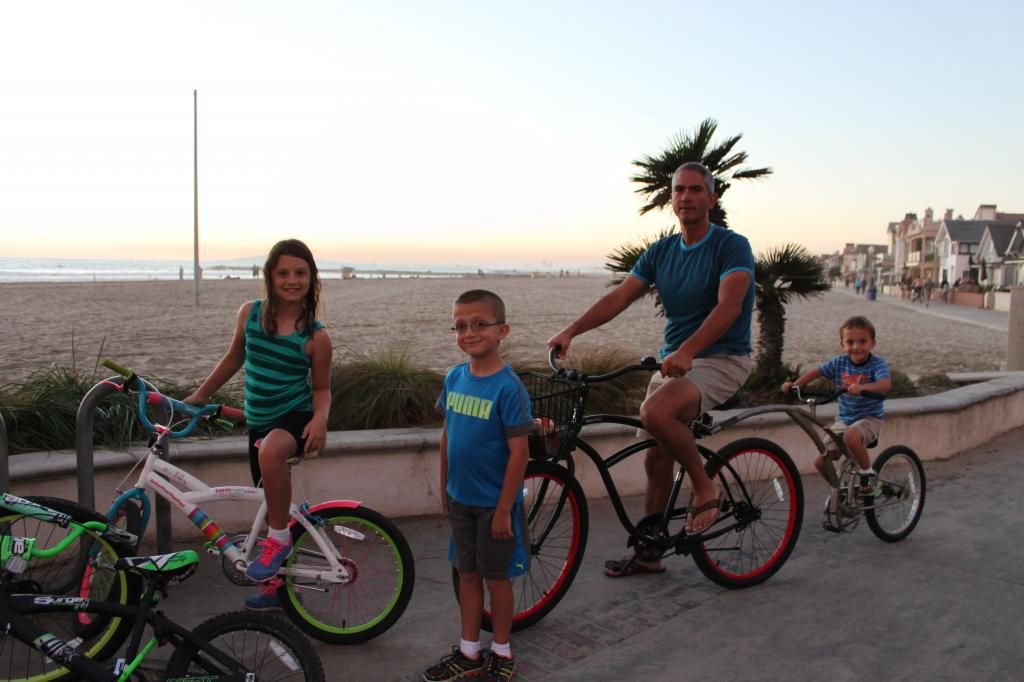 We stopped because the waves were HUGE. I've never seen Cali waves this big. And I got in one photo just to prove I was here besides a few iphone selfies.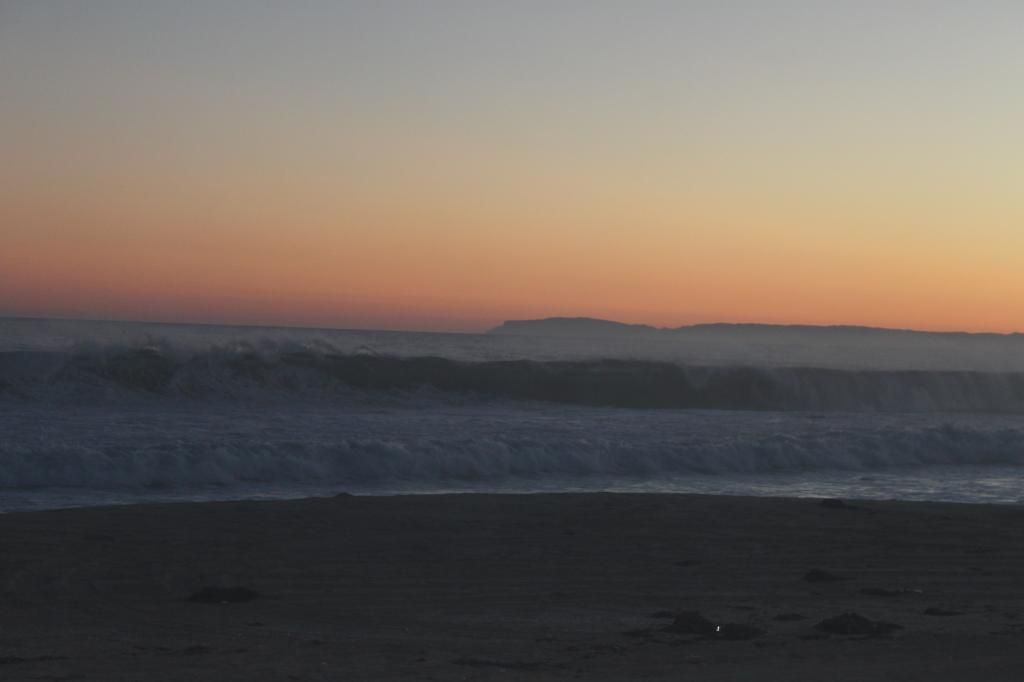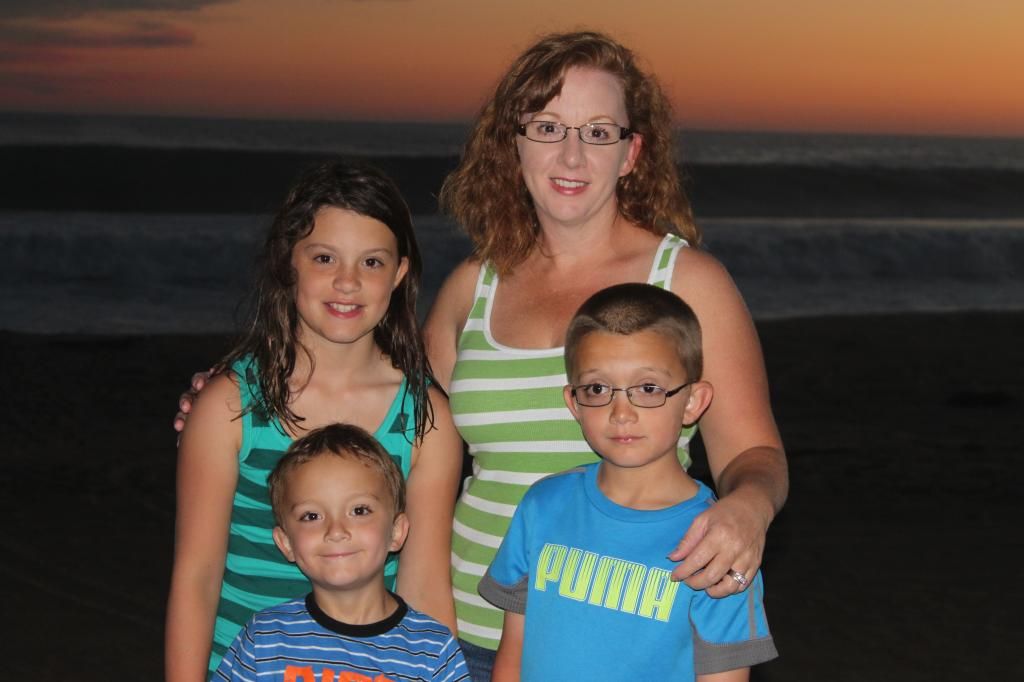 Then, if you turned around from where those two pictures were taken, you'd see this. Newport Beach Elementary School. I guess that's where all the rich kids go. Talk about a view!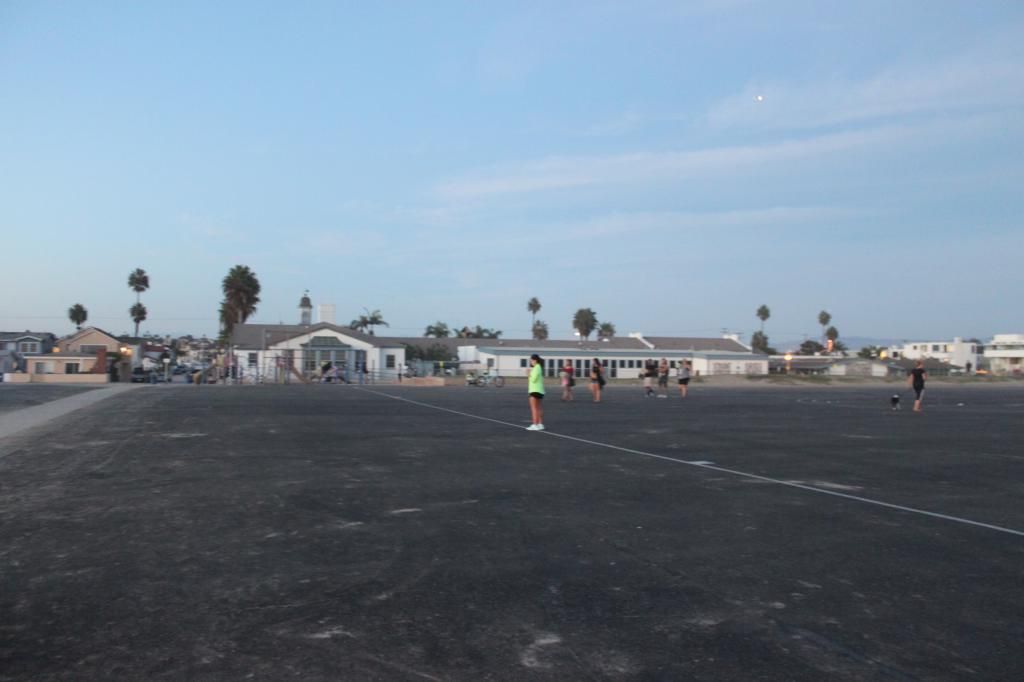 Em got a banana split. David got some sundae. The boys and I got milkshakes.
Then, we rode home. The board walk was way less crowded, so that made it easier than the other day.
We head home tomorrow. Nobody wants to leave. Seriously, we could have months here and be okay with that. Oh well, we'll get donuts in the morning to console ourselves. :)