I tried to get the kids to go for a walk to the end of the pier this morning. They didn't want to. They just wanted to go to the beach. So, we did.
The boys hit the sand looking for, well, I'm not sure what they are doing.
Noah ran and ran and ran up and down the beach. It was still super crowded, so we had to watch him like a hawk.
Then, David dug a big hole.
Noah helped.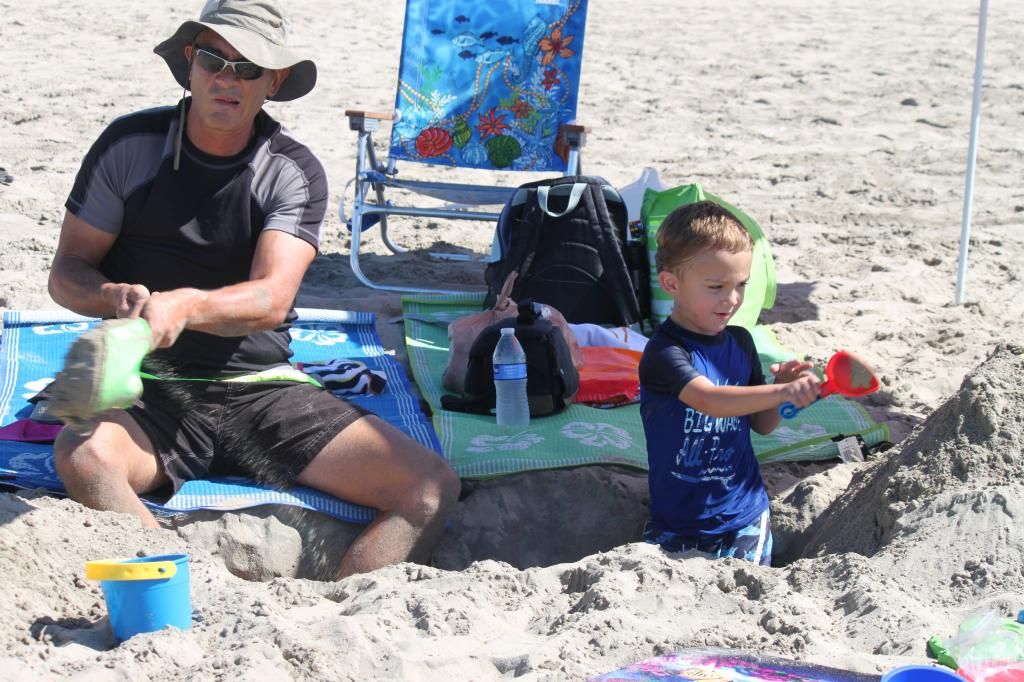 Then, we were eating lunch and Ben lost his front tooth. That makes one for Emily and one for Ben on this trip. They are making the tooth fairy work overtime trying to find us.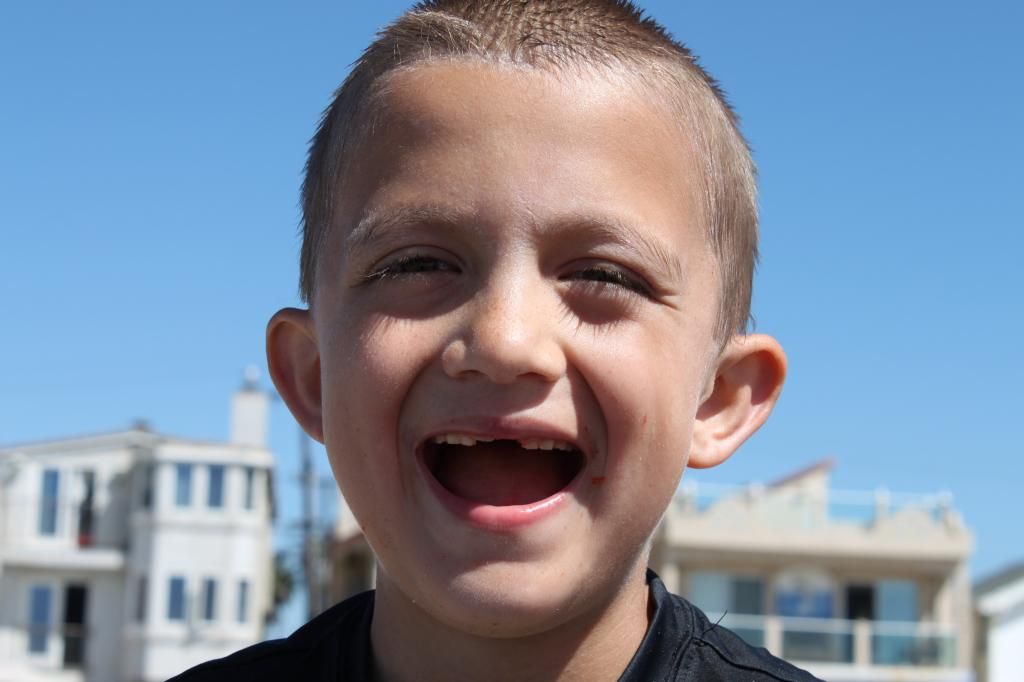 Ben was bummed and said he hopes his teeth grow in before Christmas because he doesn't want his two front teeth for Christmas.
This hole was really great. You could sit and put your feet in. It was so comfy.
And, if Noah misbehaves, we have a place to put him.
Then, these people came and set up their huge set up right in front of us. It's called beach etiquette people. If you have that much crap with chairs and everything else, you don't go 15 feet right in front of someone, especially when nobody was 20 feet to our right. My perfect view of the water and my kids looked like this. Can you find my kids? Yeah, me neither.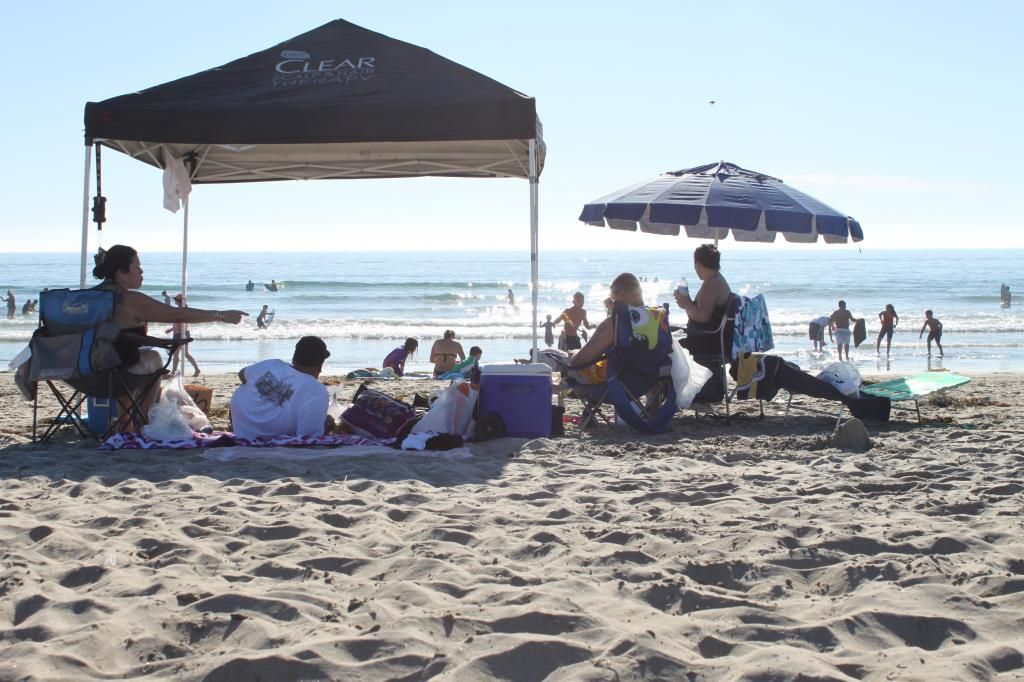 Assholes. Then, they started smoking. I was livid.
So, we moved all our stuff 20 feet to the right while I cussed them out under my breath for about 10 minutes. Then, I felt better and I'm most certain that beach karma will get them. Oh, and to make matters worse, they started playing in the hole David dug! Jerks.
Tomorrow is our last day at the beach. I'm going to set up our spot and then put a towel every 10 feet down to the water. And as the tide rises in the afternoon, I'll just grab another towel and work my way back.
I'd rather have sweet cheeks next to us any day!