We don't have anything planned for while we are here except hit the beach. Sure, we could take a boat ride where someone would get sick. We could do several other activities too, but my kids just love the beach. So, why not just go to the beach?
Oh, but before I get to that, here's a few photos of our condo from last night.
Master bedroom. We put the fan in the window to draw in the cool air. :)
Emily's room.
The boys room.
Living room.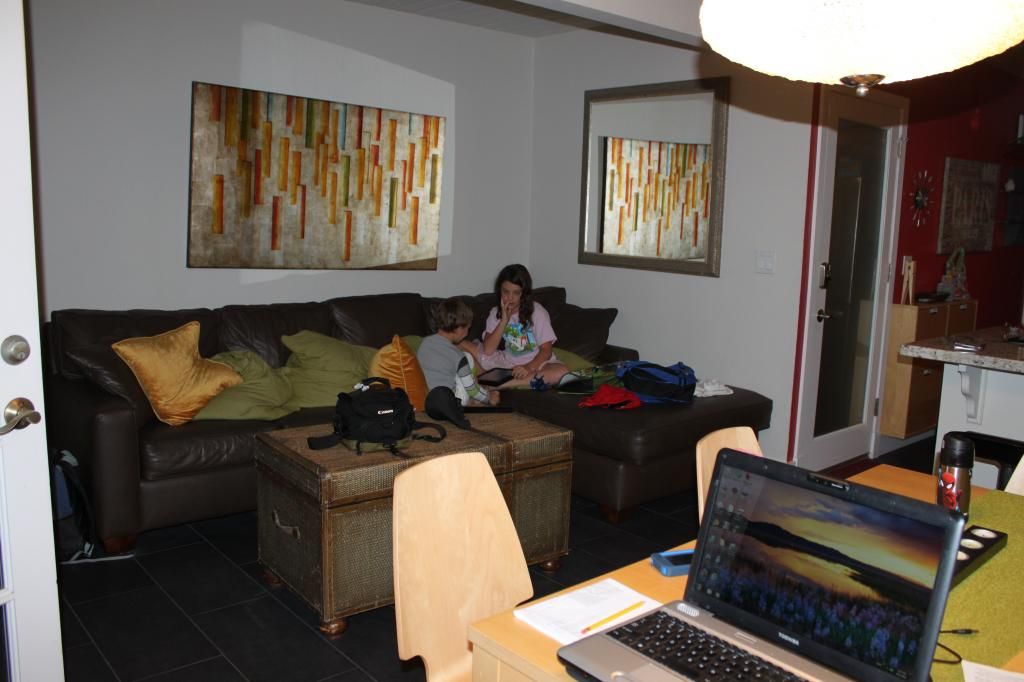 We woke up this morning and went for a 6 mile bike ride. Oh, it was an adventure. Ben is good at riding his bike, but it was like playing frogger on the board walk. There were people everywhere. Some were walking, riding bikes, on roller blades, with their dog. It was crazy. He was totally freaking out and I was freaking out. We'll do it again when it's not so busy. Maybe Monday.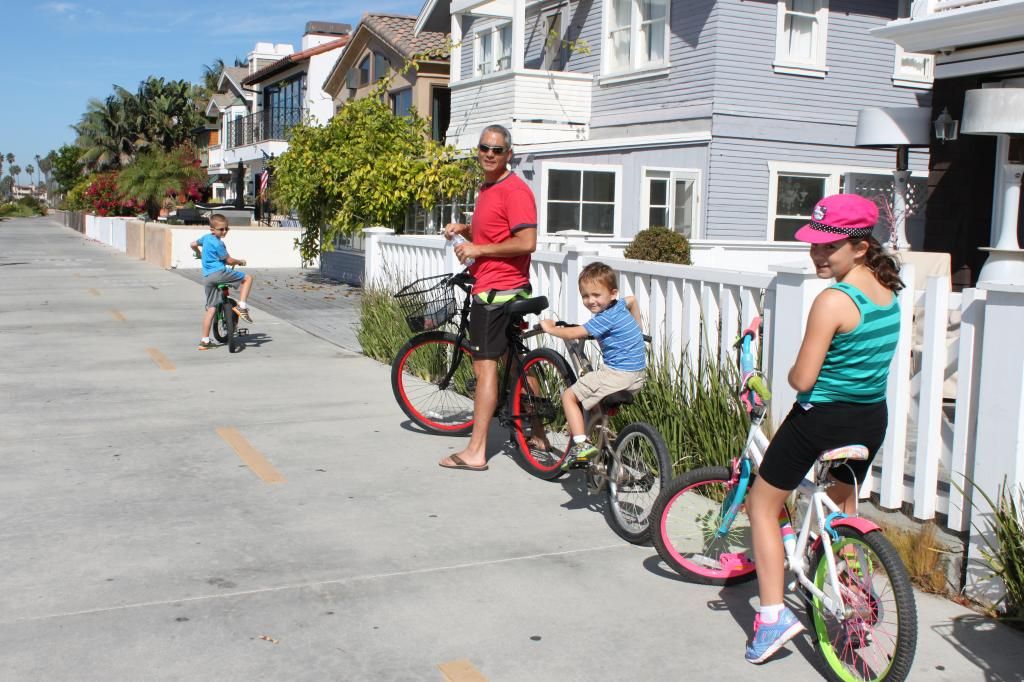 We finished the bike ride and all the kids wanted to do was hit the beach. So, we did.
David and Noah playing chase.
Noah tried to surf.
Noah looks like he's out there alone, but David was to his left. He doesn't seem to have a lot of fear this year, which is good.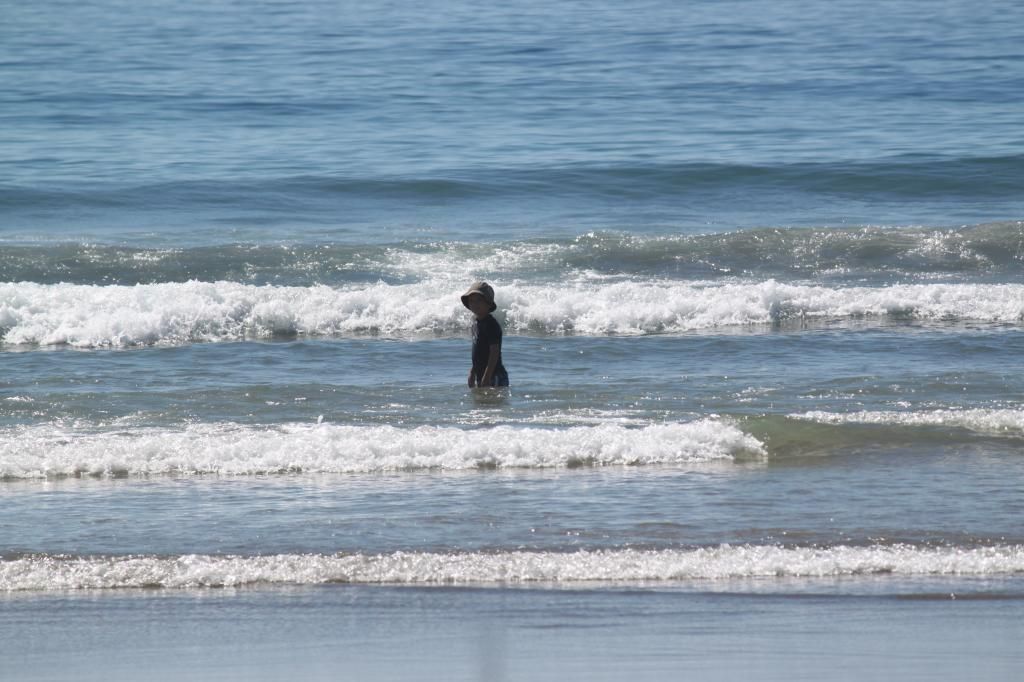 I tried to boogie board, and I could barely catch any waves. Ben barely does anything and he's riding every wave to shore. I guess it is the 100 pound weight difference. So, I quit and spent some time people watching.
There was the blonde in the thong. Seriously, we have the whole beach and Miss Cheeky sets up right next to us. We are next to the half naked chic with the perfect ass. Great.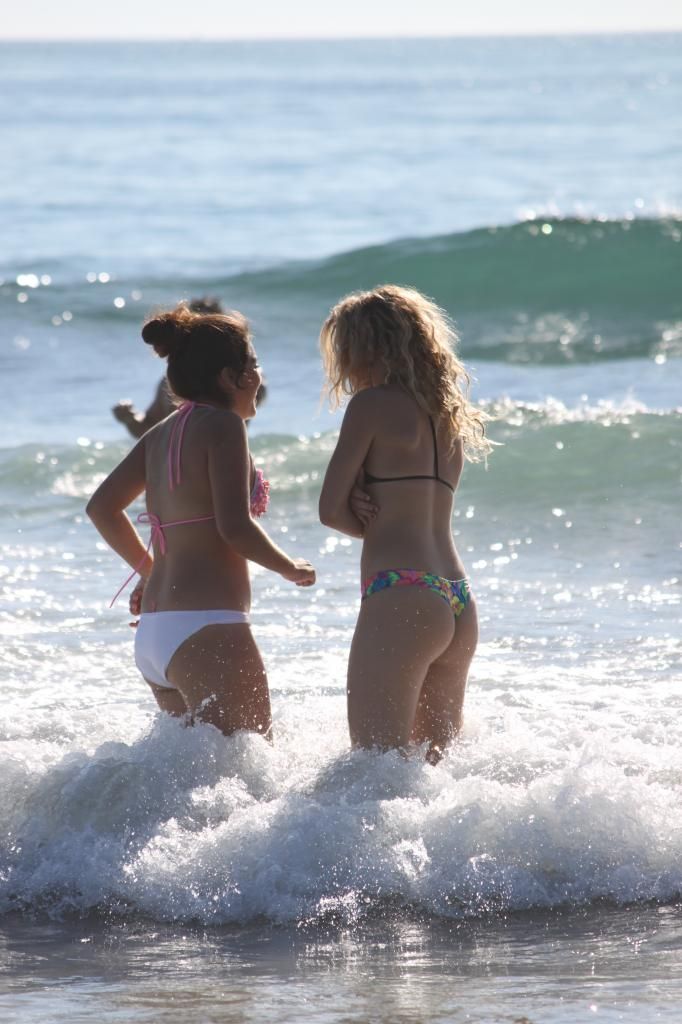 Then, these two girls took, I kid you not, about 50 selfies. So much so that while taking one, a wave came and soaked all their stuff. They didn't even notice. At least there phone was dry.
This little boy was next to us and had the most impressive afro. I mean this is impressive, no?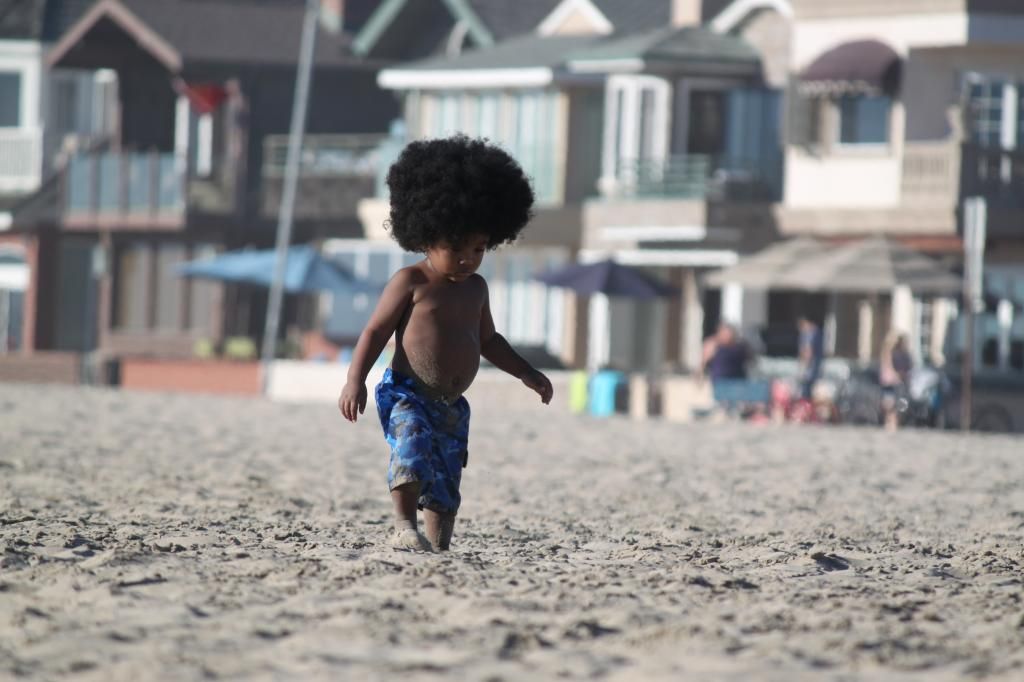 Then, these people dressed in hearts came walking down the beach and hugged random people. David and I were watching them and knew Ben was right in the path. Sure enough, he got a hug. He was like what the heck? Then, they gave him a sucker and told him Jesus loves him.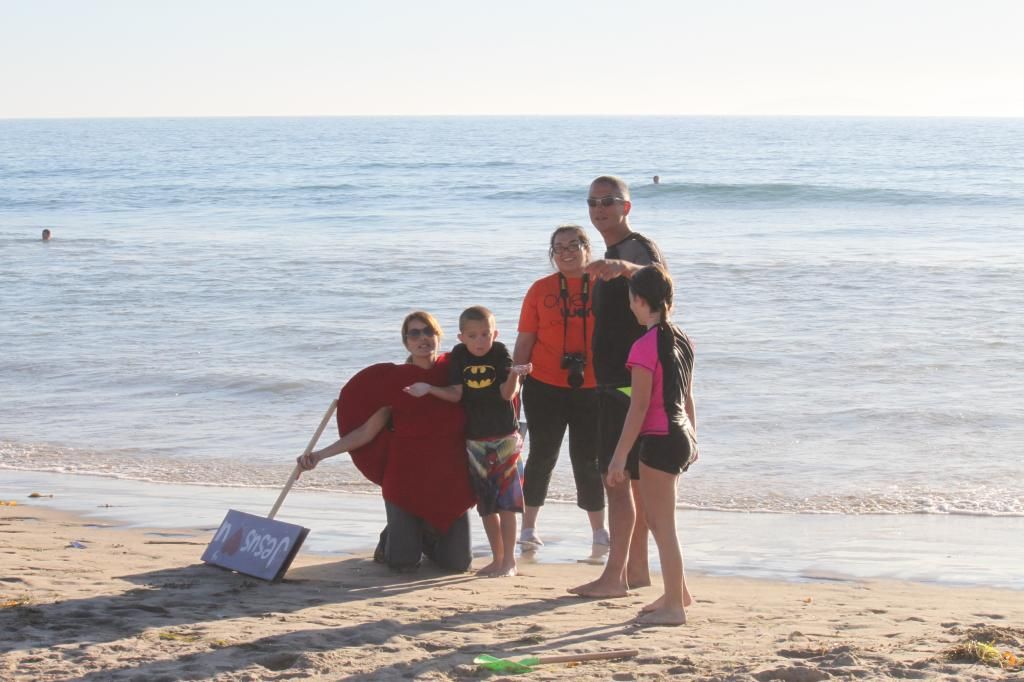 I'll give the boogie board a try again tomorrow. But, if not, I hope we'll be camped out next to some more characters. Well, Miss Cheeky can stay home.