First let me just say, how wonderful it is to have good wifi again, and my good camera back. Oh long lens how I have missed you. The hotel wifi was awful. It sometimes took an hour to upload 5 photos from my phone. I just uploaded I think 30 pictures in less than 5 minutes. It's the little things you are thankful for when you are deprived for a few days!
We are now in a lovely home in Newport Beach. It's about 7 houses from the sand and really great for our family. I should have taken pictures before we threw our stuff everywhere. But, I'll take some tomorrow since I can't possibly do 30 beach photos a day. Well, maybe I can. The check in time was 4:00 here, but luckily the lady let us have it early since nobody was here. We left our hotel near Disney and drove the 20 minutes to Newport Beach. We unloaded our bikes and got everything situated. Then, we went walking to the closest market to pick up a few things. David and I were funny pointing out all the restaurants we want to try while we are here. The store is only a 6 minute walk, so that was nice and we picked up a meatball and sausage sub on the way back home. Oh, the kids got McDonalds.
Then, we got suits on and hit the beach. The kids went straight to the water.
I was surprised Noah wasn't the least bit leery. Last year, he could take or leave the water.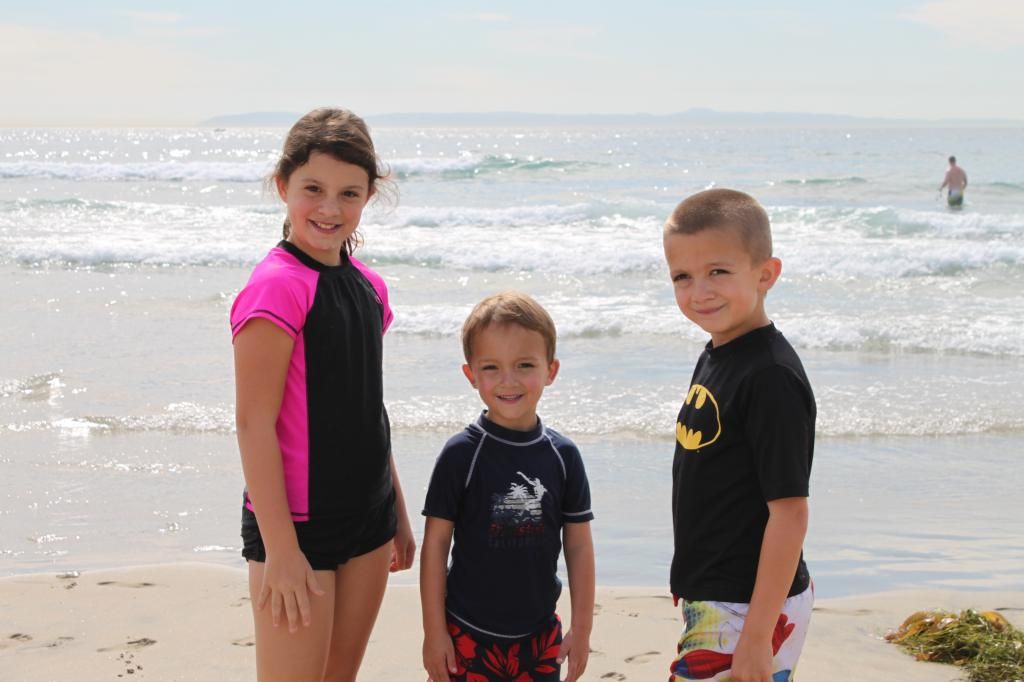 Emily swimming.
This area is huge on surfing and Ben was channeling his inner surfer with the board on his head.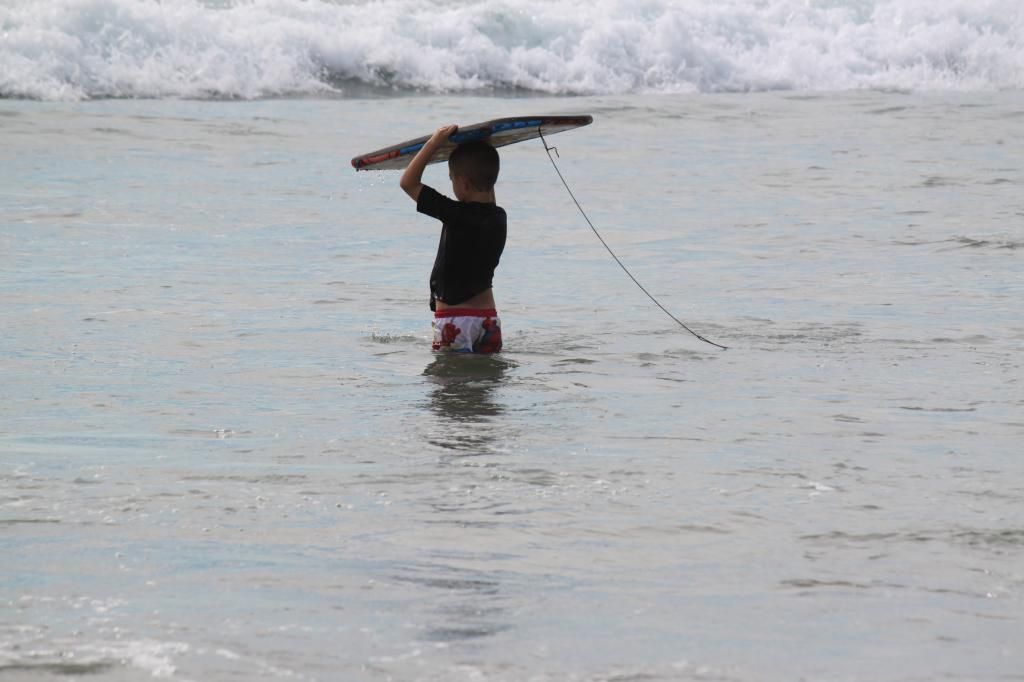 It was like 90 degrees here today, which apparently is as hot as it gets here because the beach was packed.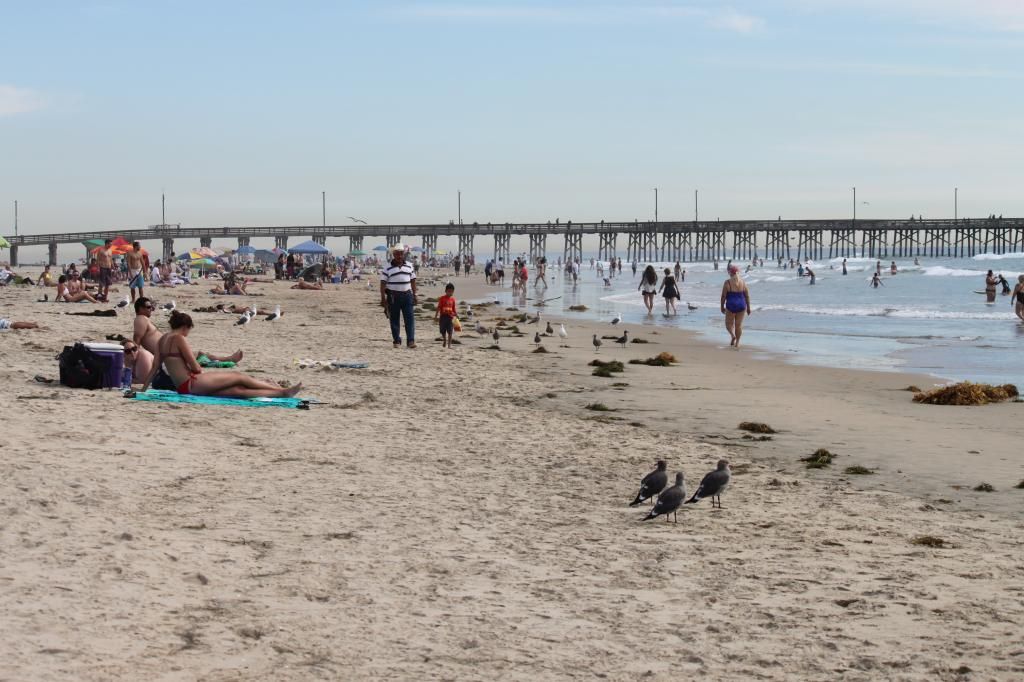 I love when they get along.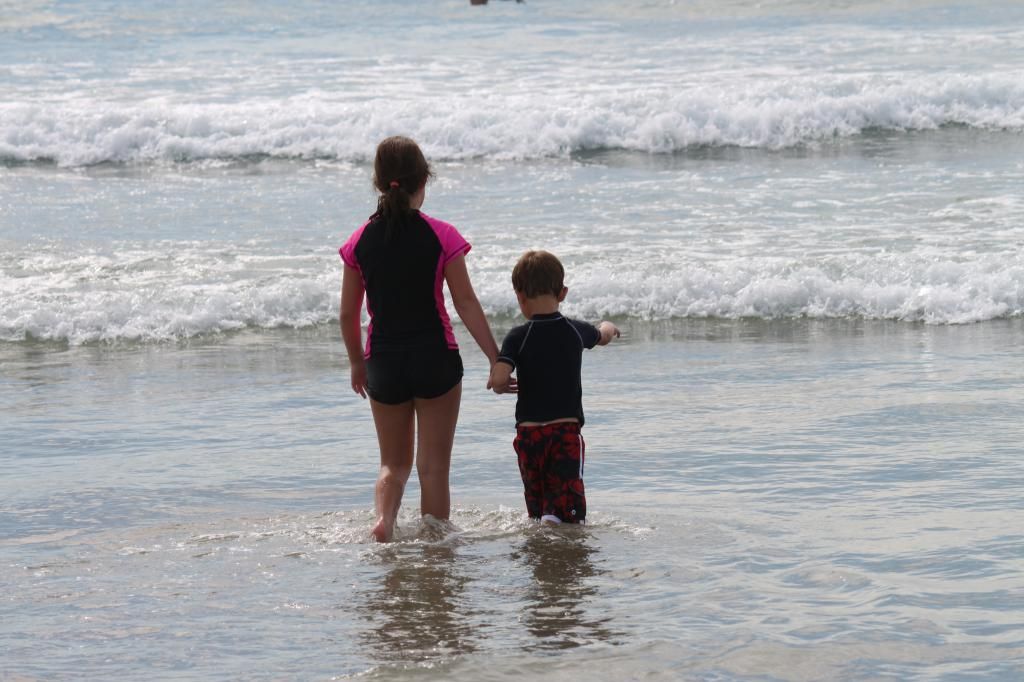 Here's the other side of the beach, and Ben playing near the Japanese tourists.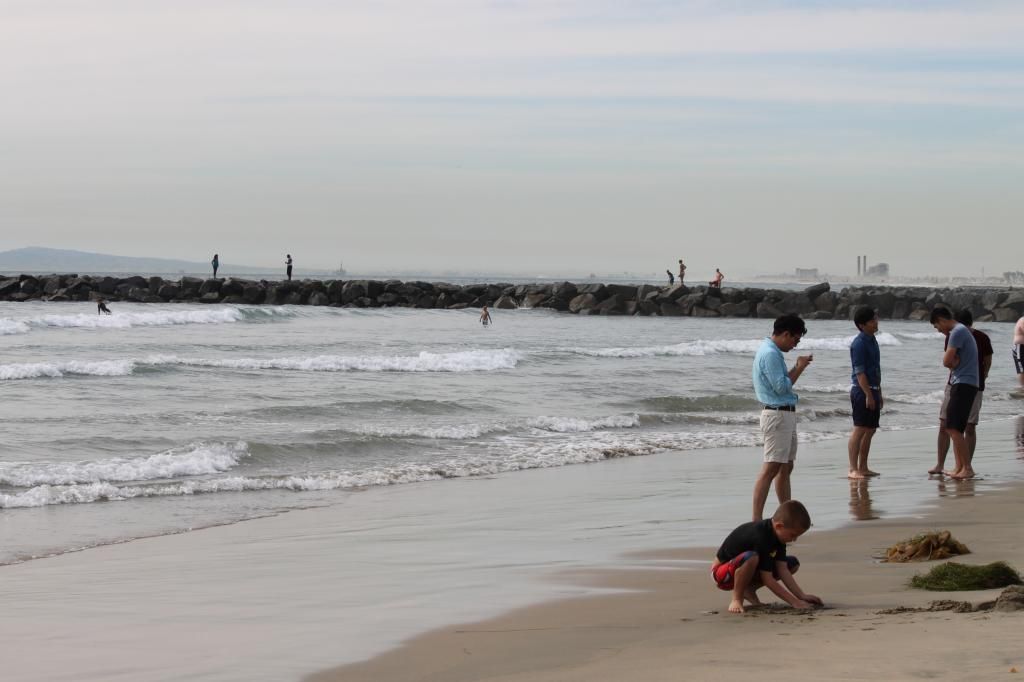 My hubby catching some waves.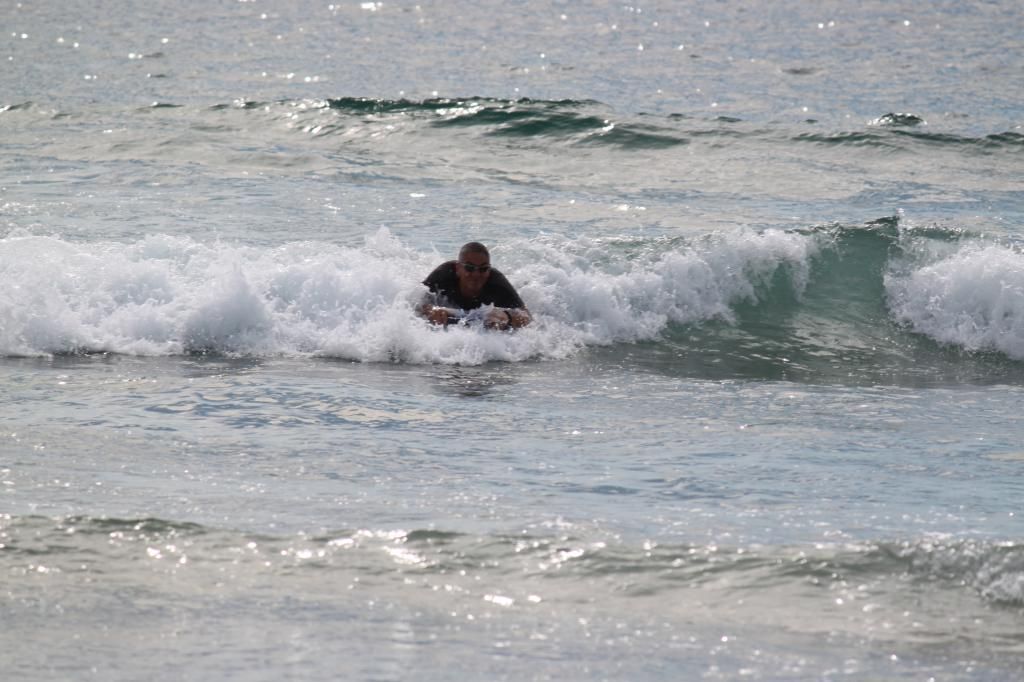 I remember four years ago, we took Noah to the beach for the first time. You can read it
here
. He wouldn't move off the blanket and touch the sand for nothing. Hated, hated, hated the sand. Now, look at him.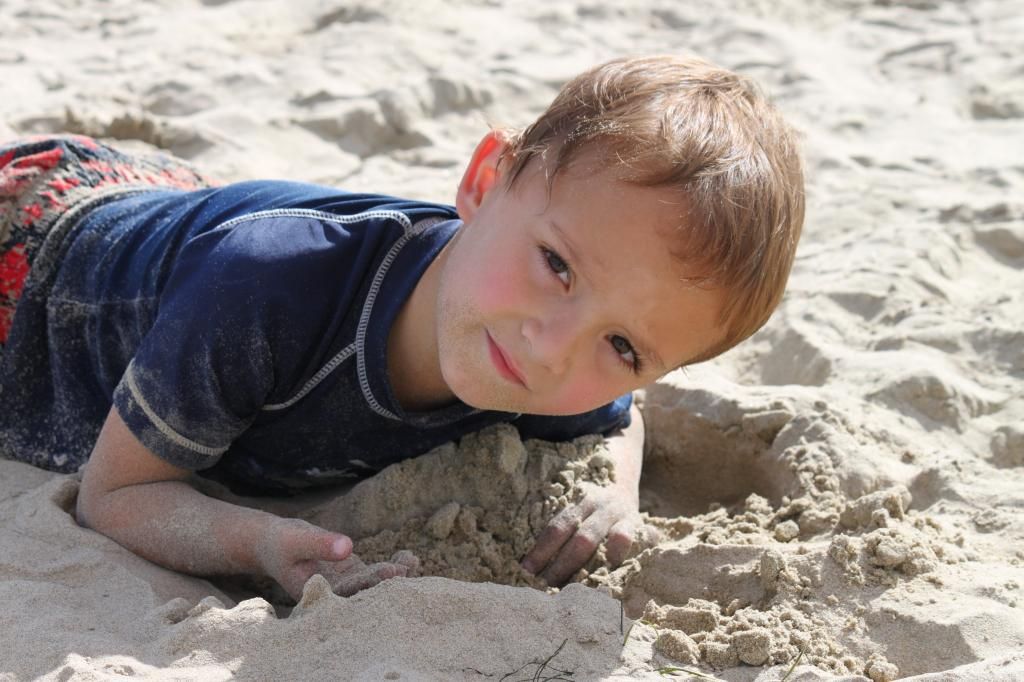 He would cover himself with sand and then run in the water. One of the great perks of renting a condo is they have all the beach stuff for you. They had that huge purple "hamper" thing full of beach toys, boogie boards, coolers, chairs, umbrellas. We didn't need to bring a thing. I love that!
Emily and David riding the waves.
David and Noah went looking for seashells.
Then, Ben joined them.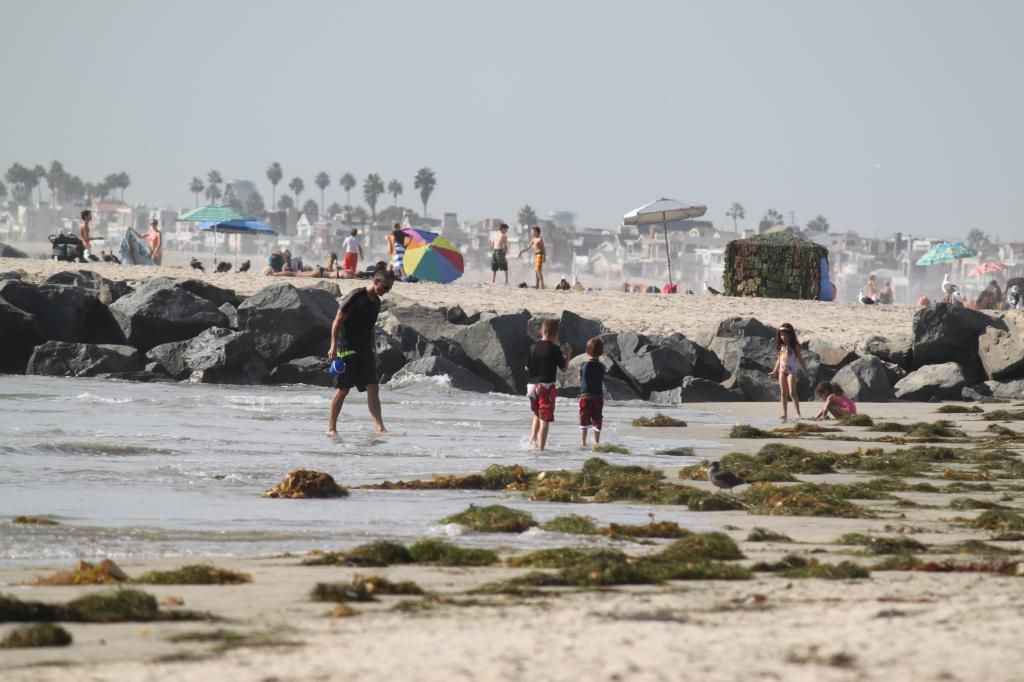 Emily was happy to do about 50 of these.
And splits in the water.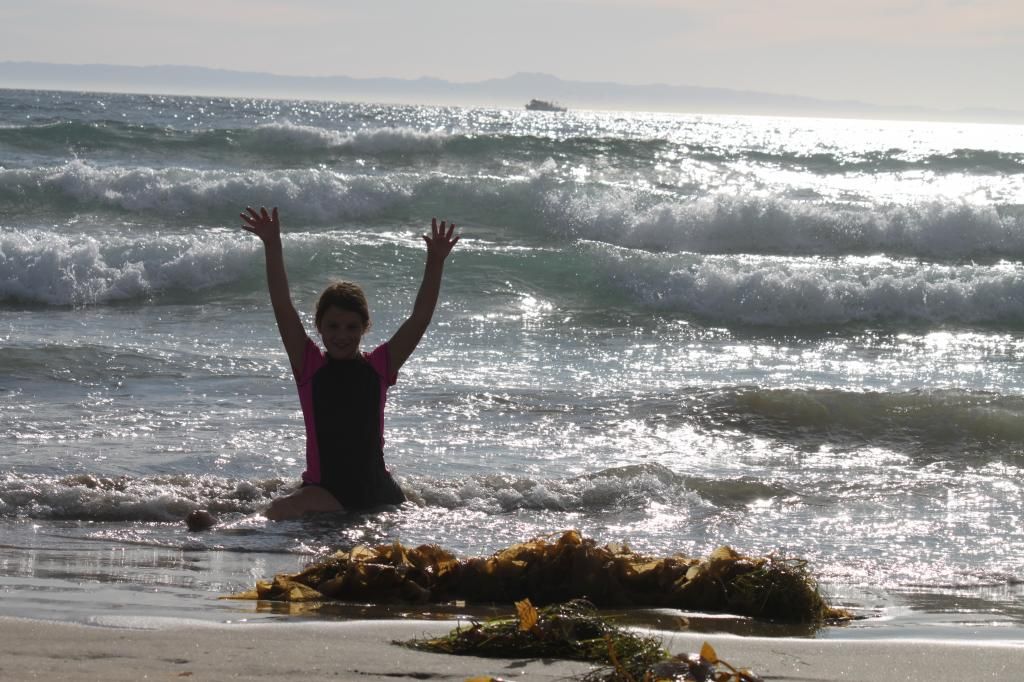 Ben just loves to run and run and run.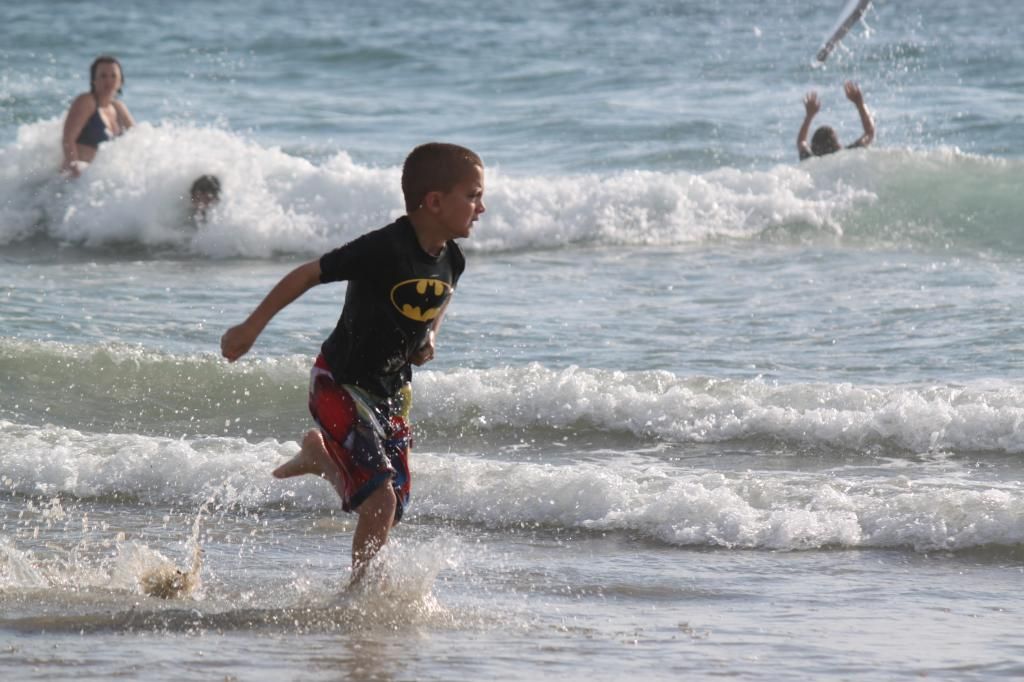 Noah was doing this hysterical thing where he'd dig in the sand like a cat in litter. Even the Japanese tourists thought he was funny.
I'm not sure what Ben was doing here, but he is in his own little world at the beach.
Emily did this to her brother, but he liked it.
Noah had sand all over his face. It looked like a 5:00 shadow. Kind of funny, but even after a shower, I'm still trying to get it out if his ears.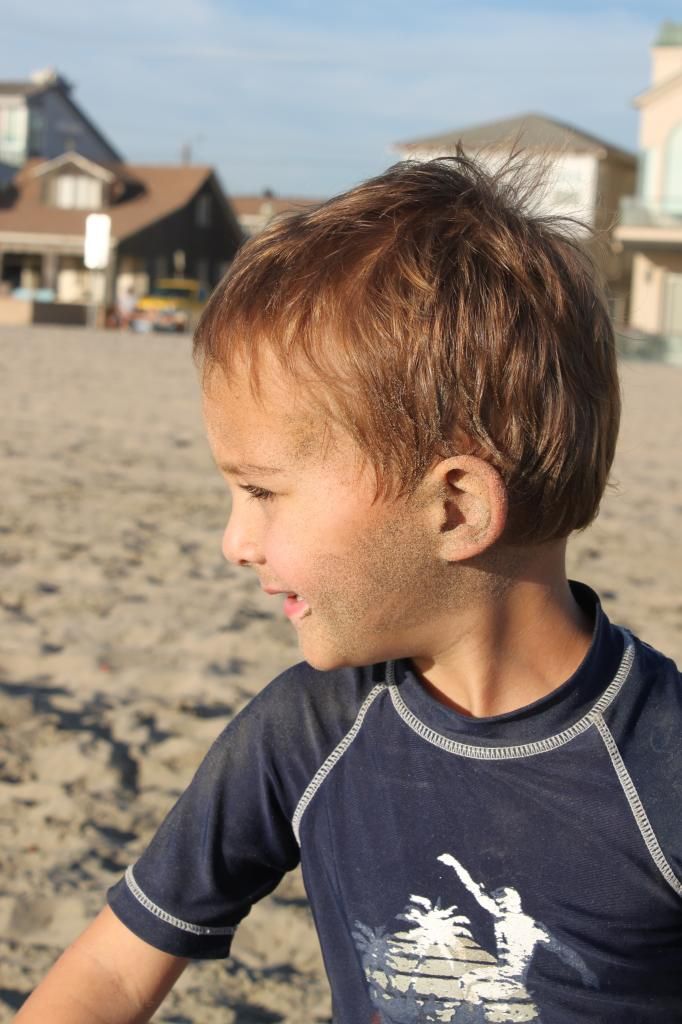 Noah made "art" out of stuff on the beach.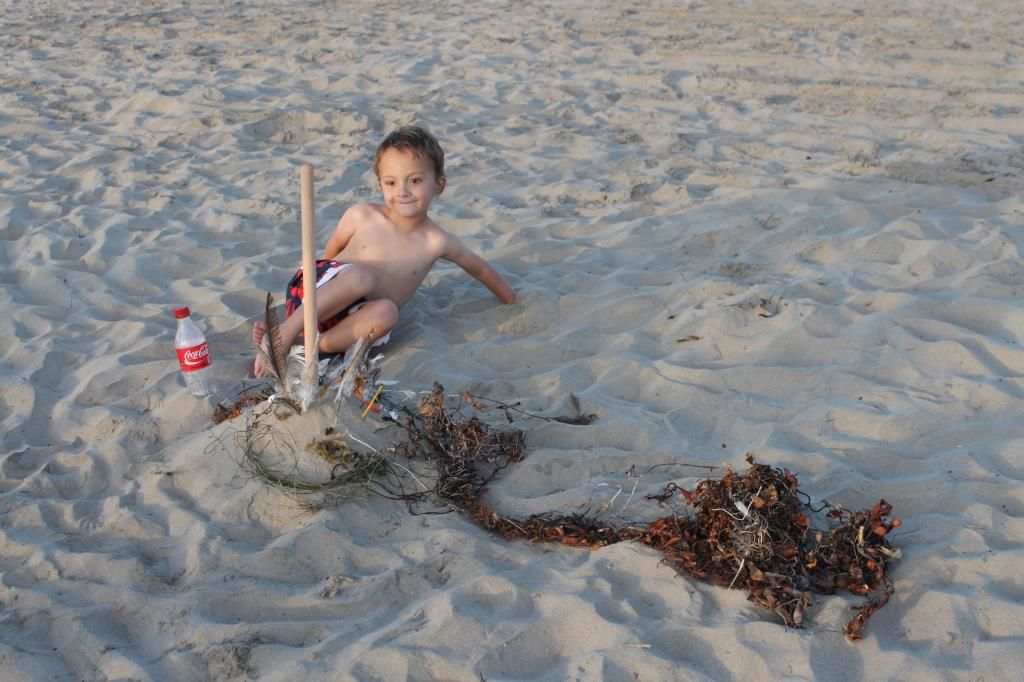 Emily jumping.
And looking pretty.
I mean, how does this feel good? It looks like Ben is wearing sand stockings.
Noah looking cute.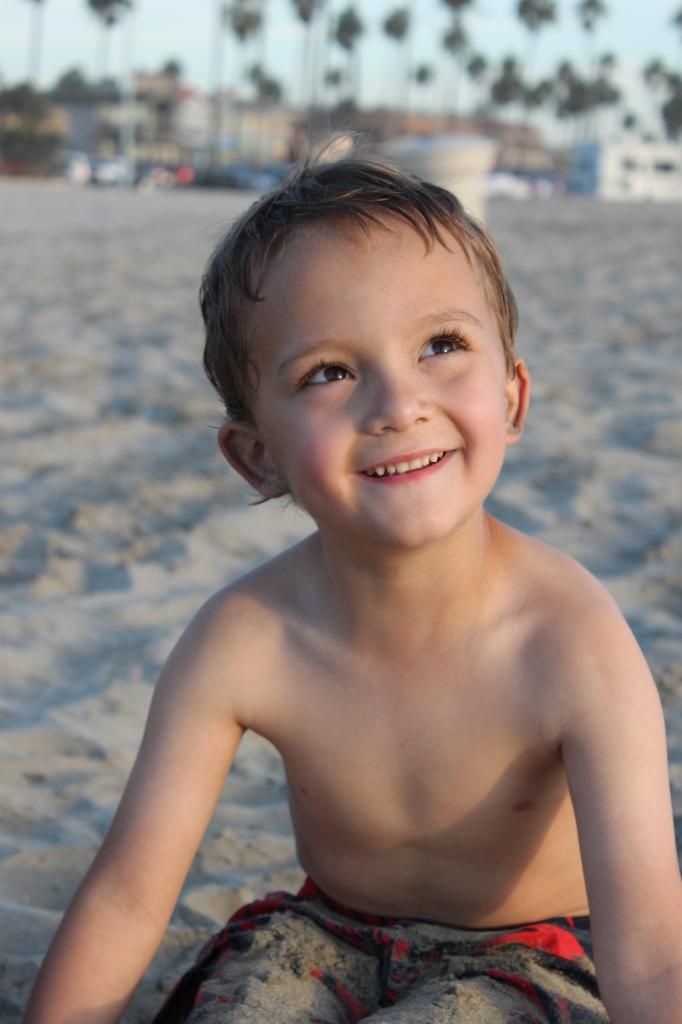 Come on Ben, it's the golden hour of light, give me a good smile. Nope.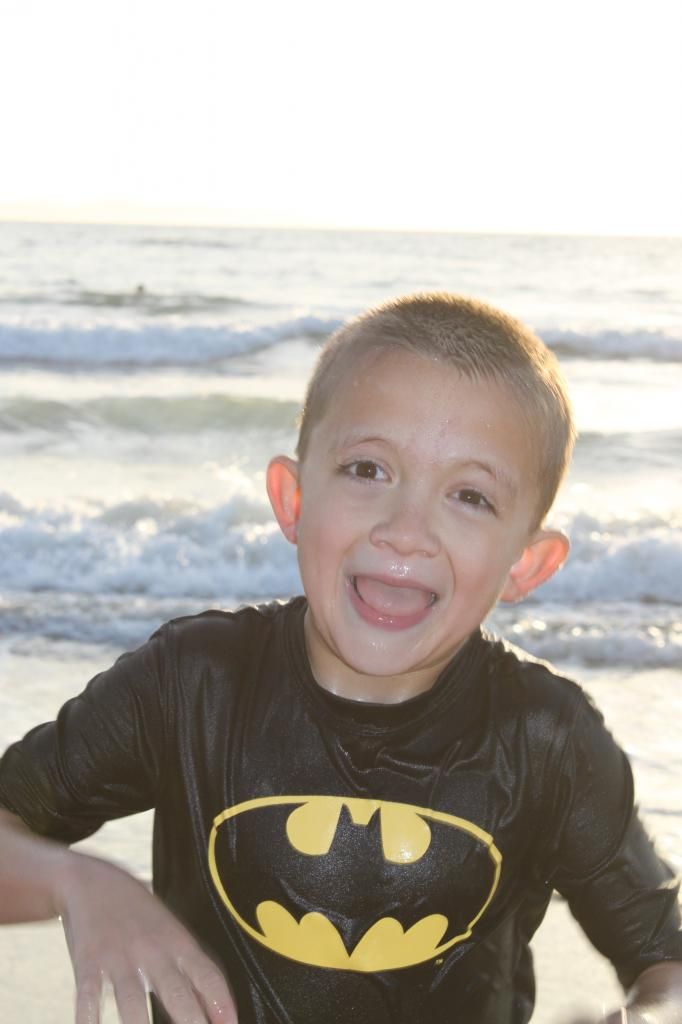 Nope.
I'll take it.
Ben looked like he had a mustache and beard.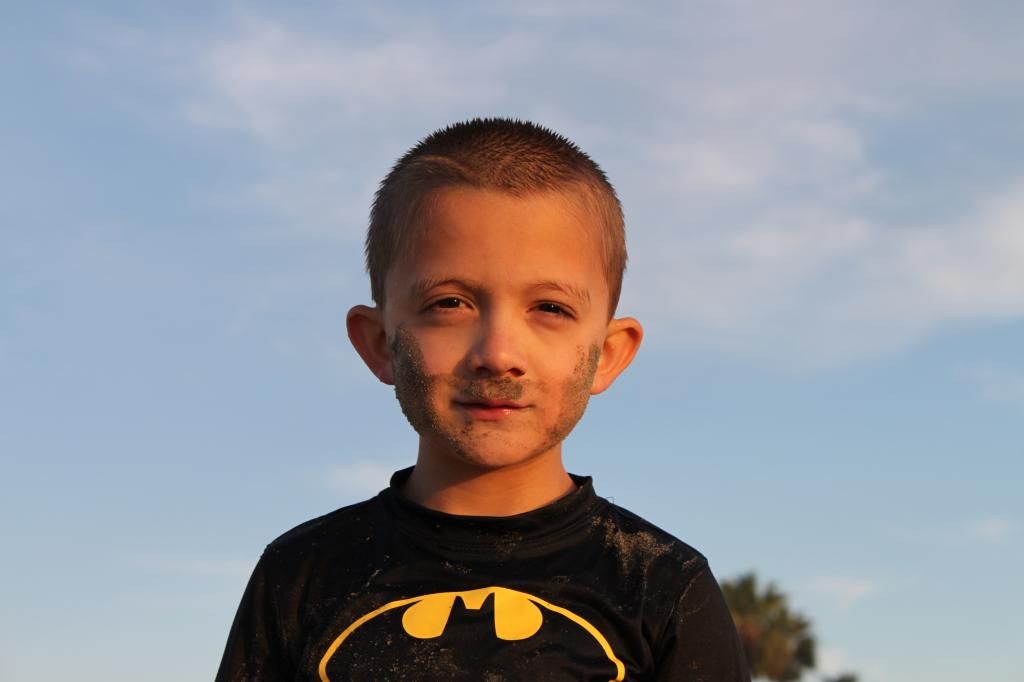 We stayed at the beach until the sun went down almost. Then, we came back and grilled some chicken breasts with salad. We have nothing on the agenda for the next three days. Just go to the beach! Sounds perfect.