My little man turned five this weekend! Wow, where has the time gone? Seriously, this feels like the quickest five years ever. Maybe because he came into this world with so much excitement and I remember it so vividly that it seems like five years hasn't lapsed.
Birthdays are all about their favorite things.
He requested monkey bread for breakfast.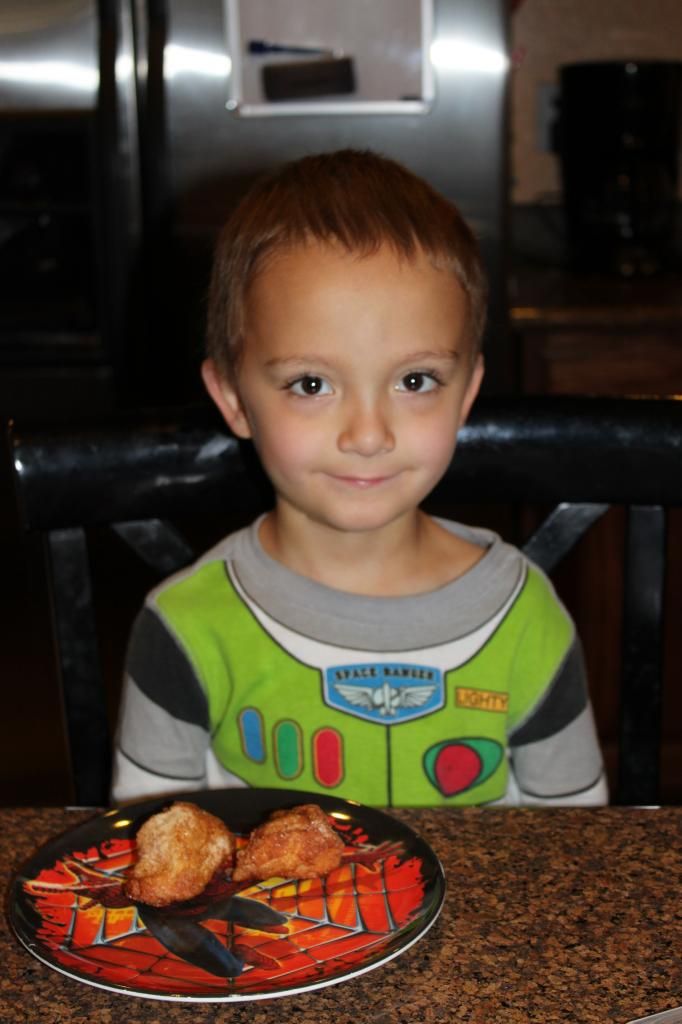 It was a school day on Friday, so I packed his favorite lunch of salami. I also sent in Lofthouse cookies for his entire class. It's his absolute favorite. When he got home from school, he wanted to open his presents, but I told him he had to wait until his Dad got home. He's never been so excited to see David in all his life!
He got right to it. Ben cracks me up in these pictures. He's as excited as Noah because really, he gets to play with all the new toys too.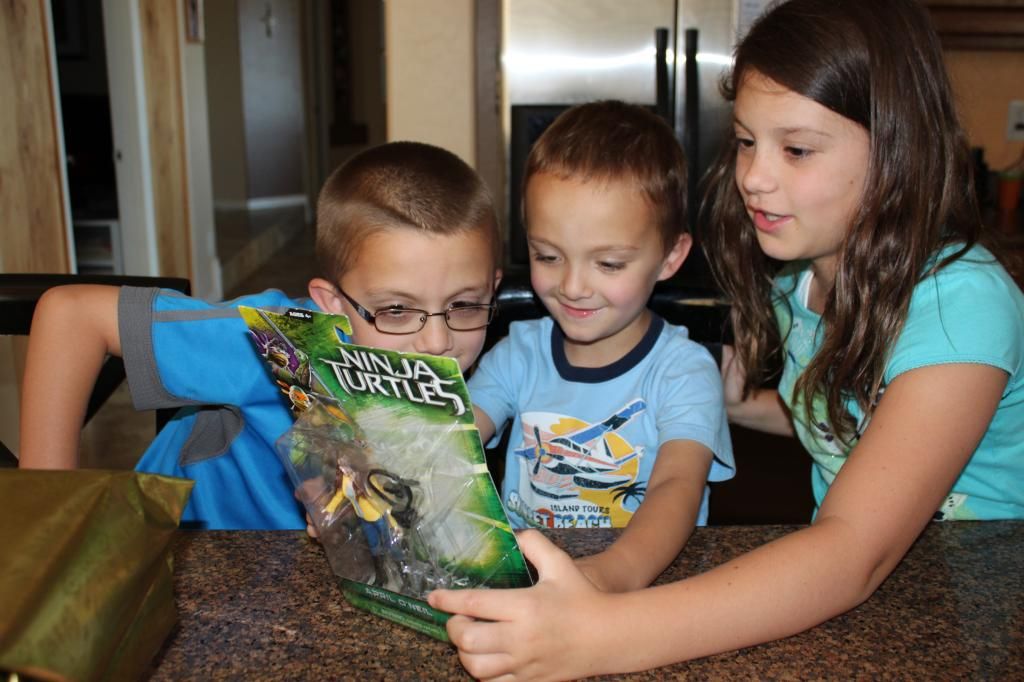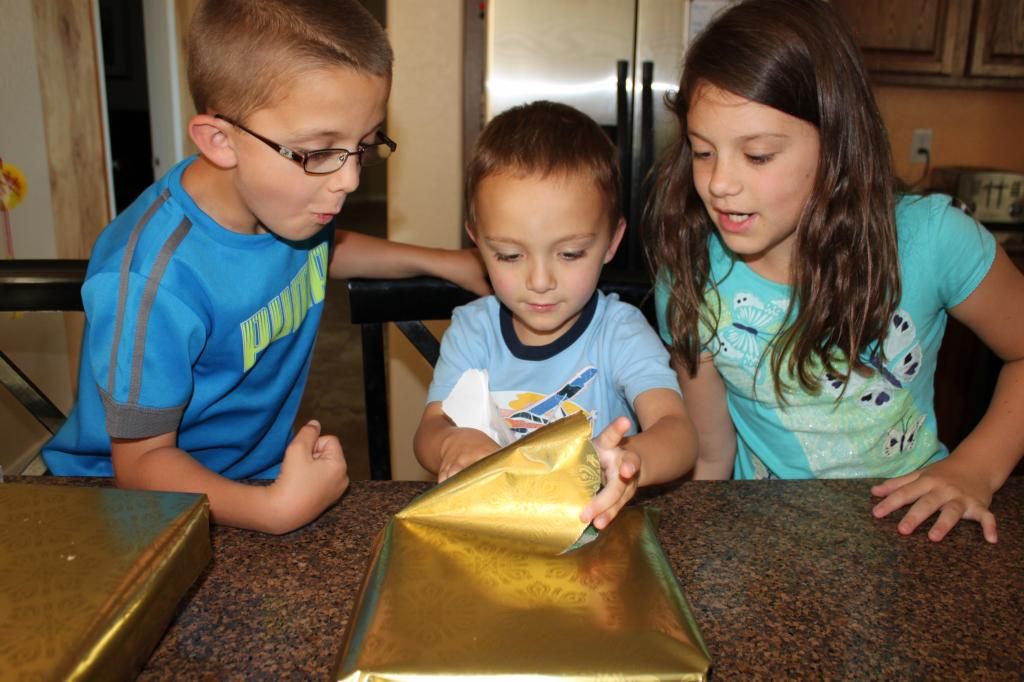 We didn't have a big party for Noah. We are trying to do away with that. But, he got lots of great gifts including money from his grandparents. Our friends got him a drum set, thanks a lot! And Aunt Pam even sent him a gift. Everything was Teenage Mutant Ninja Turtles.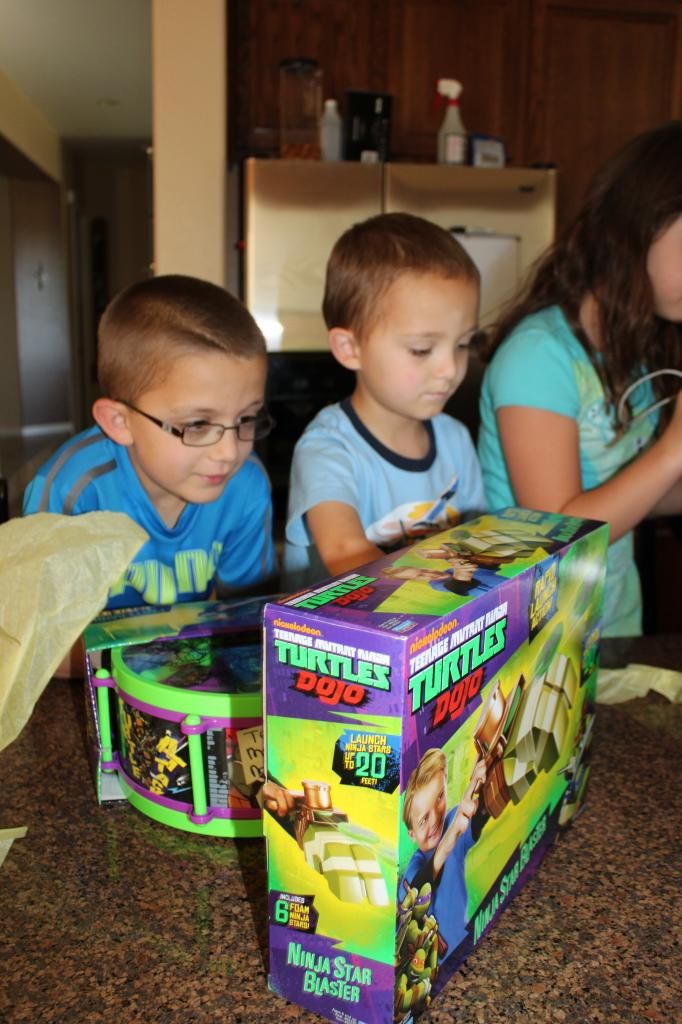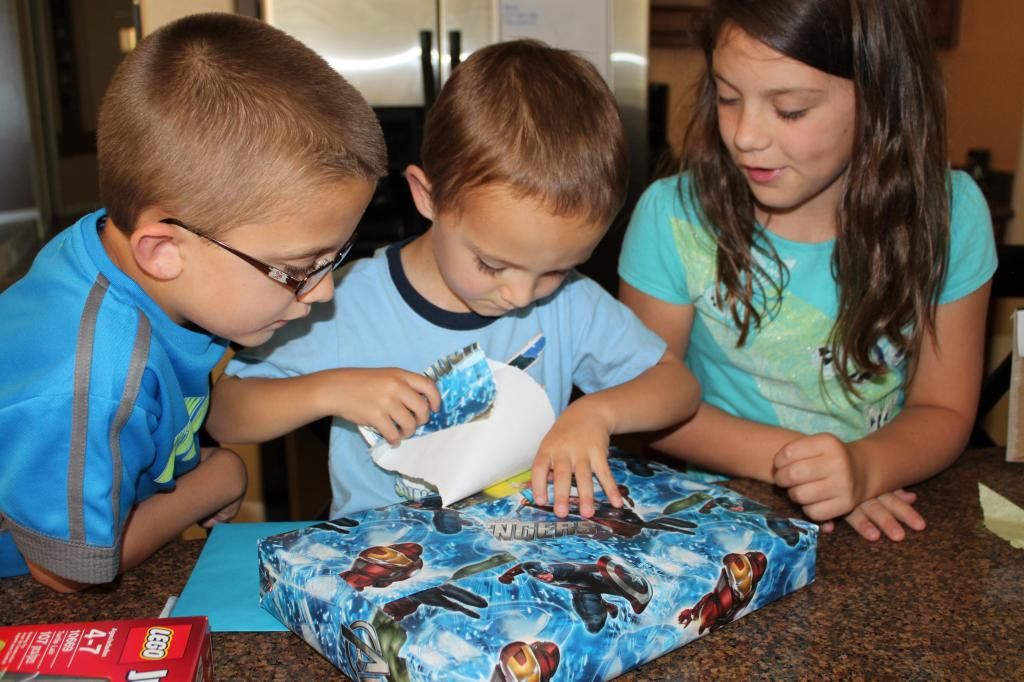 See, David and Ben were super excited to play with Noah's new toys.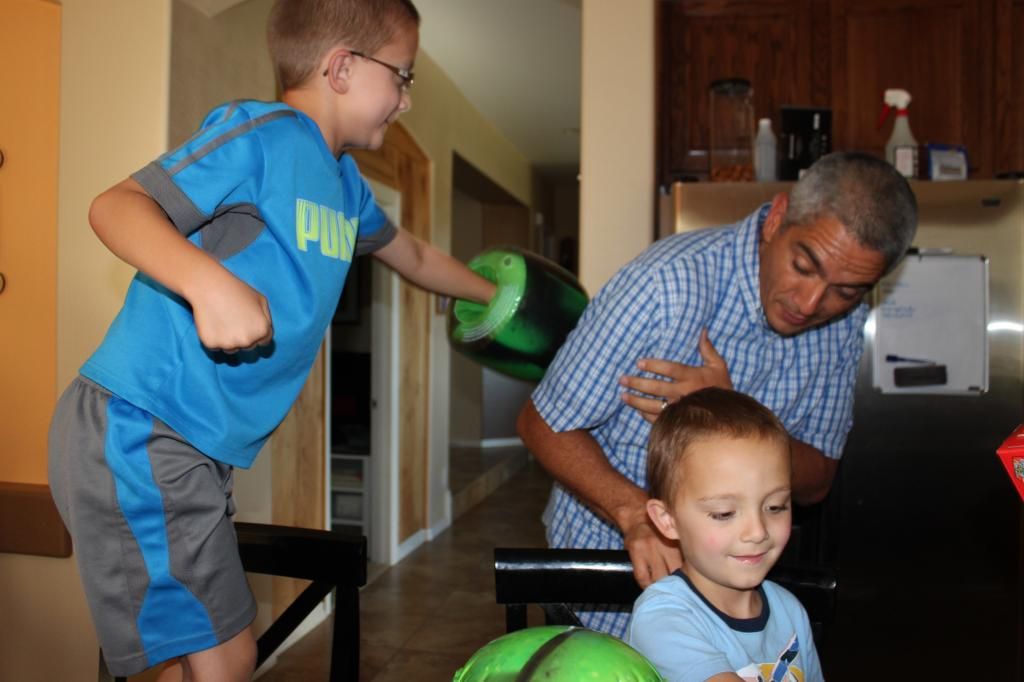 No birthday cake for Noah, he doesn't eat cake. He wanted more Lofthouse Cookies!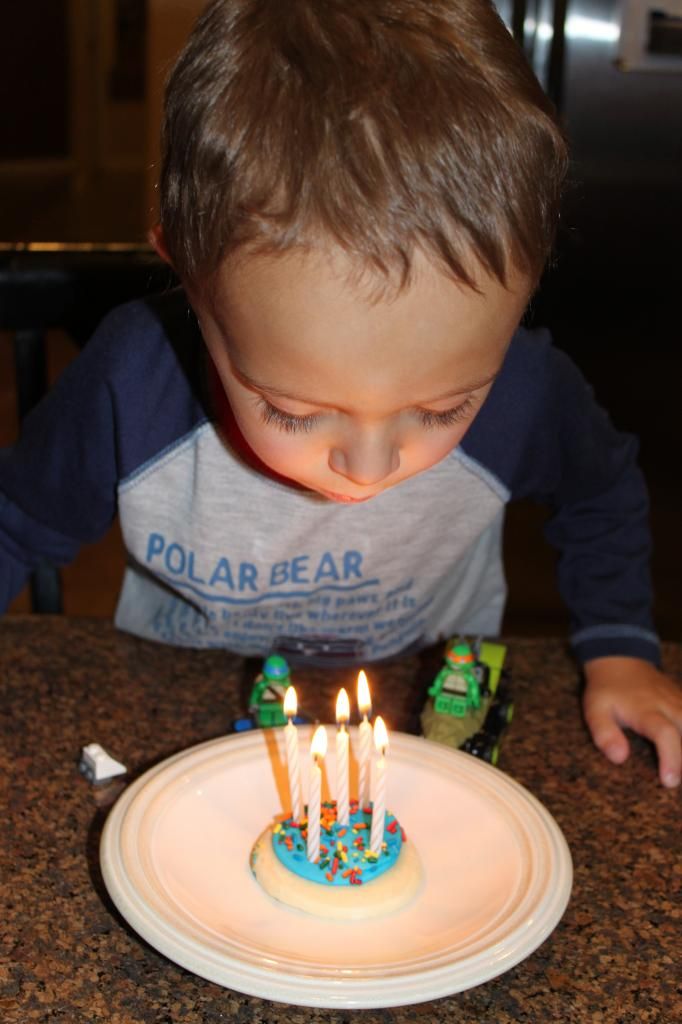 And to top off his birthday, the Teenage Mutant Ninja Turtle movie came out on his birthday. We went Saturday morning first thing to see it. It was a great movie!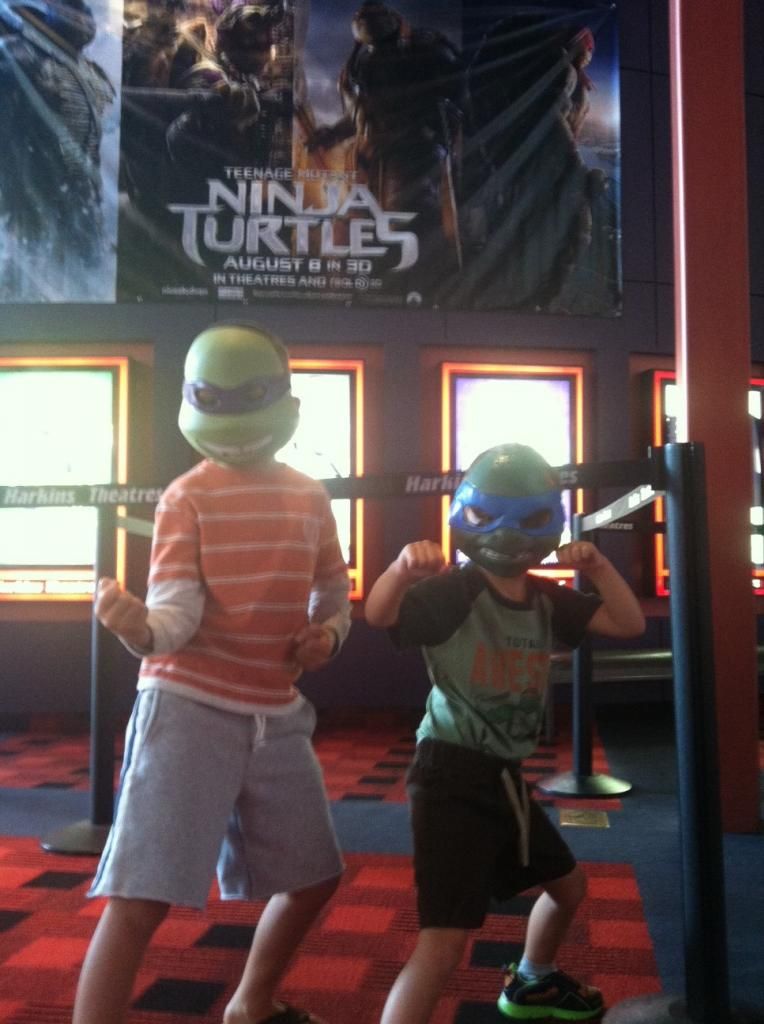 I can't believe my little monkey boy is growing up. He truly is such a fun kid. Sure, he can be demanding and not very patient, but he's smart and funny and loves to cuddle. We are so glad he's ours.