Today was the first day of school. I got up extra early to get everything ready for the kids. We took some photos this morning.
Noah on first day of Kindergarten.
Ben on first day of third grade.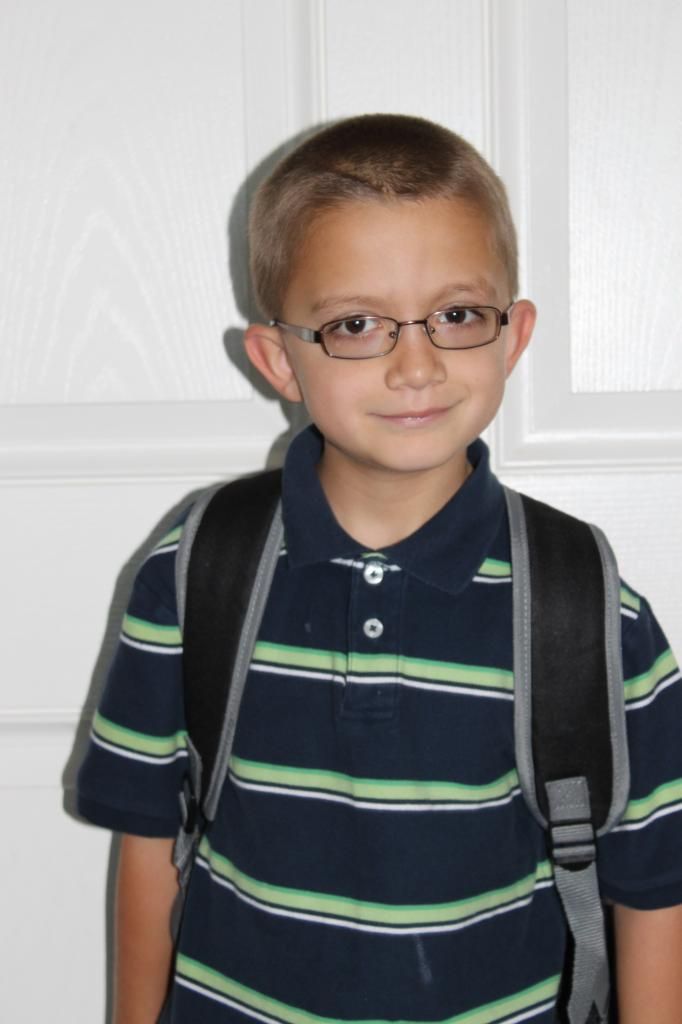 Emily on first day of fifth grade.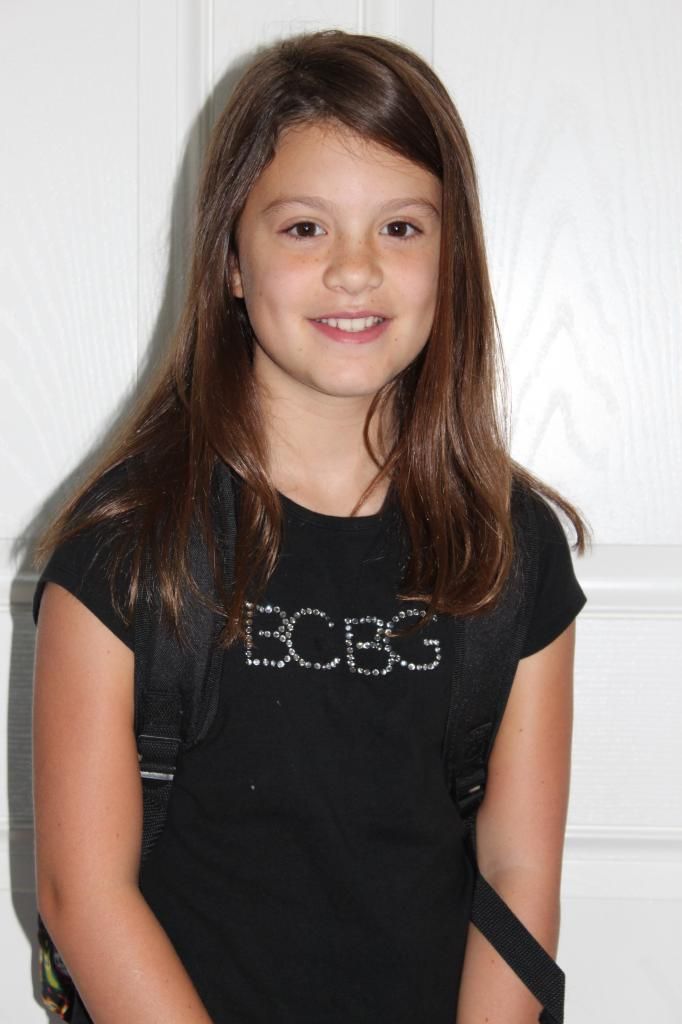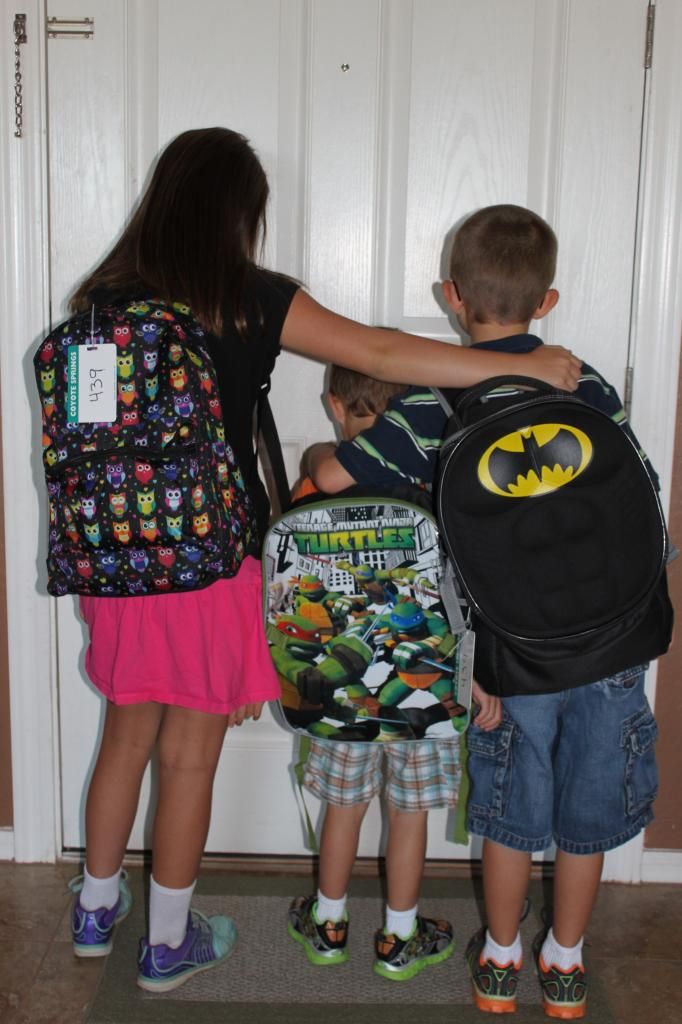 Most parents walk the kids in to school on the first day. Typically because we have bags of school supplies we need to deliver. We went to Emily's class first and dropped off her stuff. Then, we went to Ben's. Then, we went to Noah's. Emily and Ben headed out to the playground and I thought Noah and I would just chill in his classroom a little. He looked so cute and confidant.
But, he decided he wanted to go to the playground. So, I walked him out there. No sooner did he step foot on the dirt and the whistle blew. So, I told him to go stand in line with the Kinder kids and the teacher would walk them in. I was watching from the parking lot. I was so proud of us. Not a single tear! Everyone was happy.
I watch him walk in with the teacher. His hallway was full of parents and kids. At least two teachers had duty that morning, so their classrooms were locked and people were lined up everywhere down the hallway. I figured I would head to the office to turn in my check for full day Kindergarten since we have to pay if we want full day. The line there was outrageous. So, I decided to walk through the school to make sure he got to his class okay.
I turn the corner of his long hallway that probably has 8-10 classrooms. It's for K and 1st. And I see Noah running down the hallway, crying his eye outs. Apparently, he did not get to his classroom. The teacher brought him in the doors and in all the chaos, well, she lost him. I don't blame her really as it was so chaotic in that hallway, but my God, this is my child. Where was he going? He could've ran right out the front door. It isn't like at 4 years old, he can read the names of the teacher on the doors.
I scooped him up (as could have any stranger) and got him calmed down. Now, we were both crying.
We walked back to his classroom and I got him in his chair. He was so brave. He just wiped his tears and started playing with his blocks.
I don't know who the teacher was that walked him in, but I was not happy about the situation. I emailed the principal when I got home. No K or 1st grade teacher should have duty the first week of school. And, there should be someone at the beginning and end of the hallway to watch for kids who are lost.
Now, I'm just hoping the rest of their day all went fine. I asked the kids what they thought I should do when I get home, Ben said eat pizza and play video games. Noah suggested video games too. Emily told me to fold some laundry. I came home to complete silence and it is just weird. I got a glimpse of this with preschool last year, but it was so short that it wasn't even enjoyable. I came home and worked. Exciting, eh? But, then I did take a 20 minute power nap this afternoon.
It's nice that the house stayed clean and the silence is nice, but I really miss my kids. This is going to take some getting used to.
Update: The kids just got home and everything went fine. Except Noah got his leg stuck between a slide and pole on the playground and a teacher had to help him. I'm going through their backpacks and I think this sums up Noah's day: