Things have been really busy around here. The first few weeks of school, Grampie visiting, Noah's birthday, Emily's early birthday party, my new found love for swimming laps, volunteering at school. I haven't come up for air yet.
Grampie left this morning. He was here for 12 days. We all enjoyed his company. The kids enjoyed dinner outside with him too!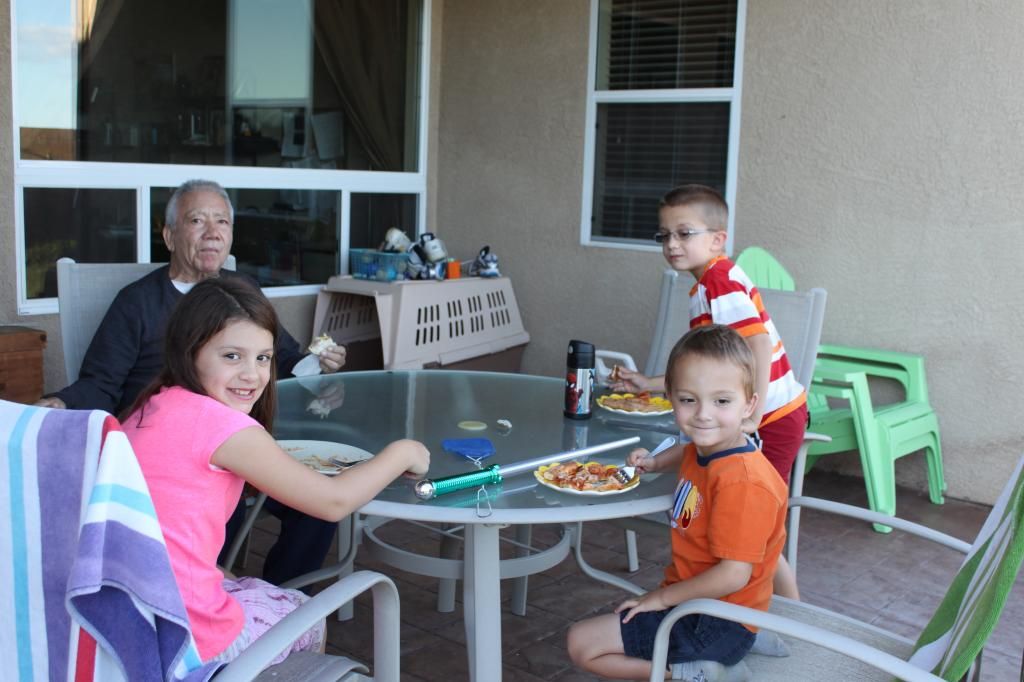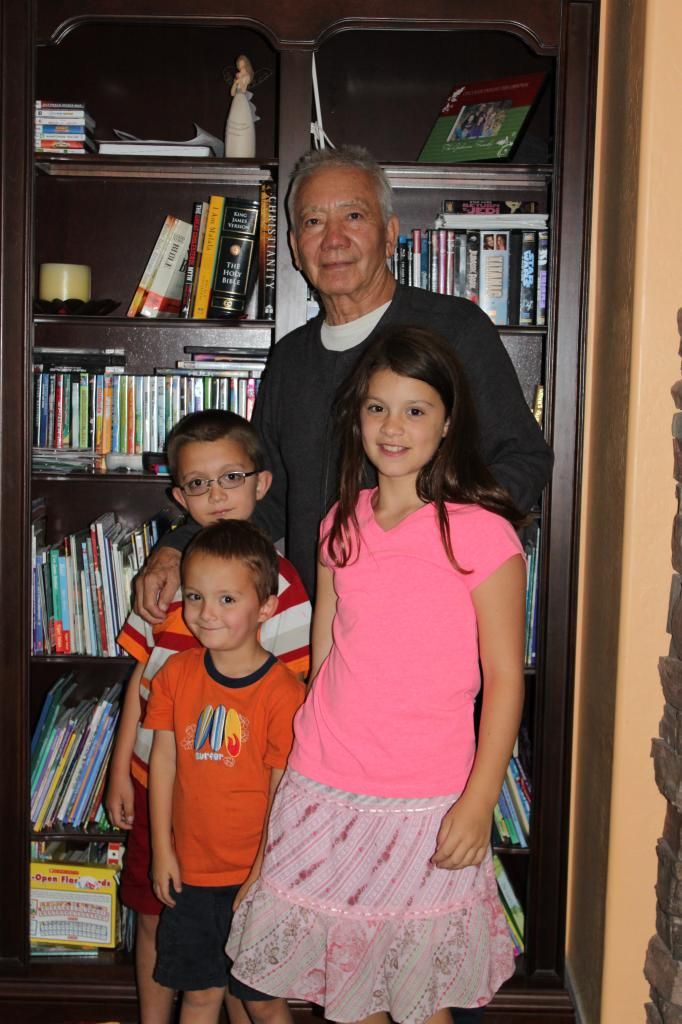 Ben came running out of school last week super excited. He lost his front tooth. I've been waiting for those ones because I wanted to see him look all jack o lantern cool. His bottom ones came out, but his big ones were already there pushing them out. Now, he looks like this when he smiles.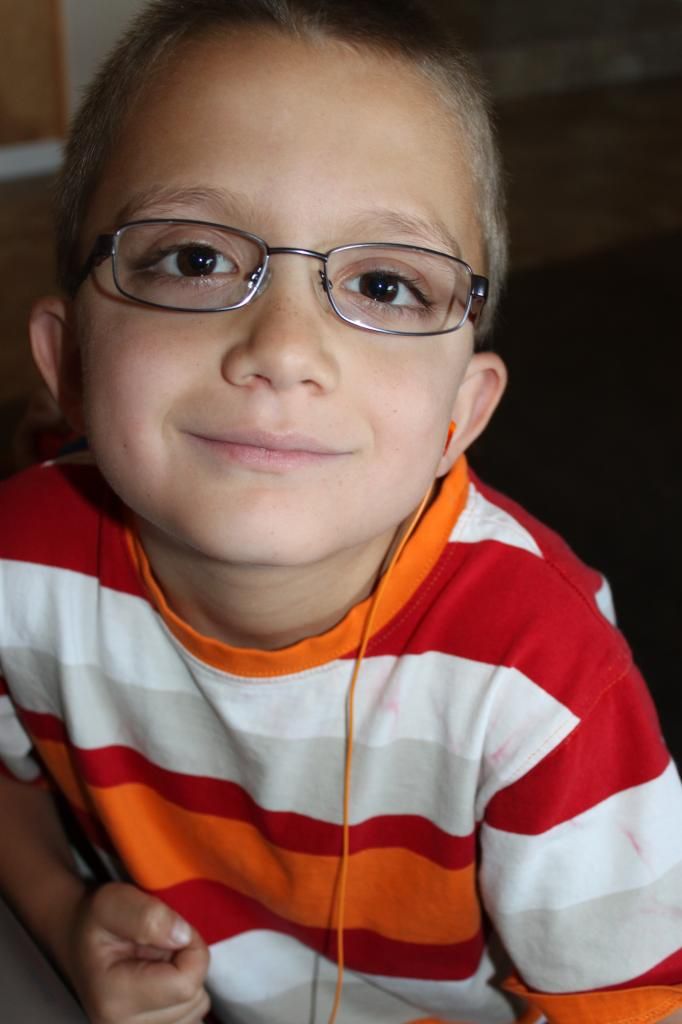 Whatever...
I also helped in the kids' class. How cute is Noah?
We were trying to do away with big parties for the kids. But somehow, Emily and her BFF decided they wanted a joint party. She had fun and that's all that matters I suppose.
It was an owl theme.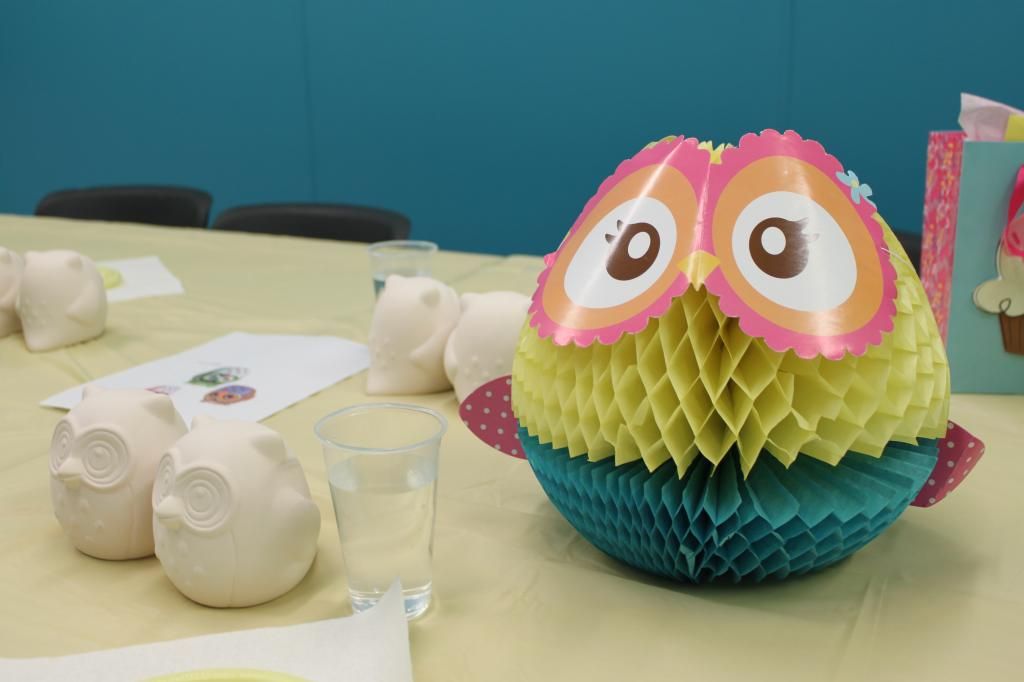 The girls painted owls. They each had two. Emily took so much time with hers that she only got one done.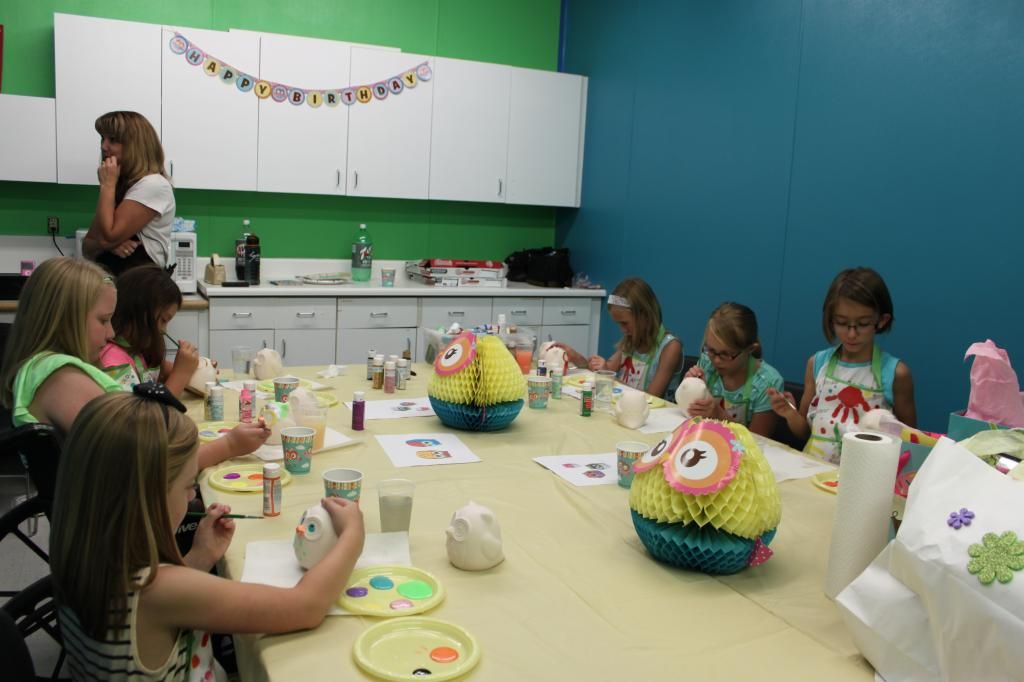 Emily got lots of owl things.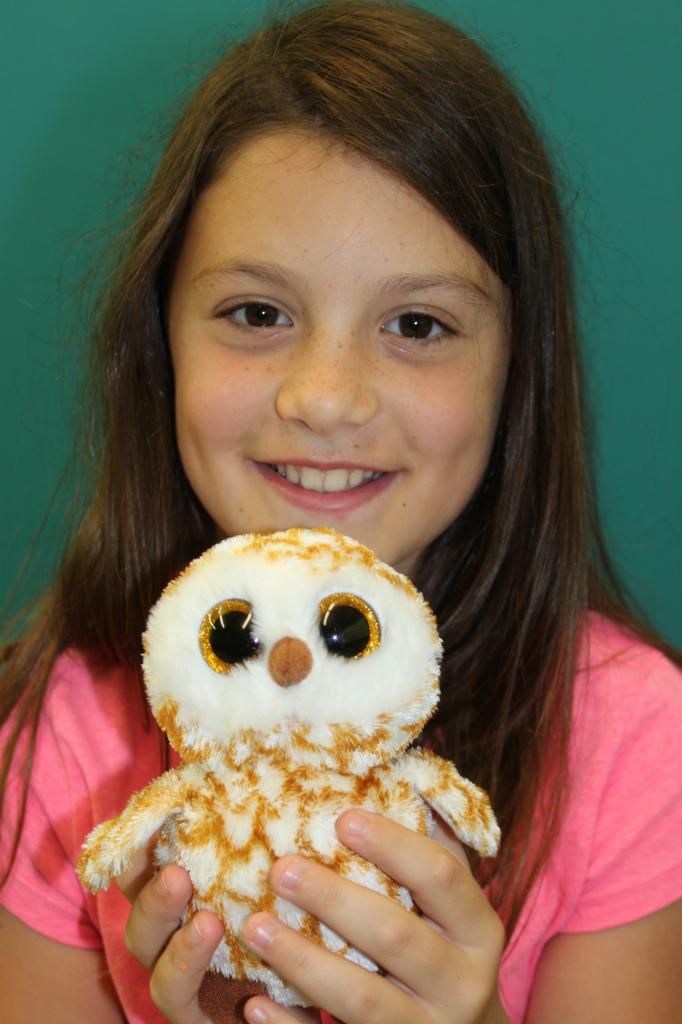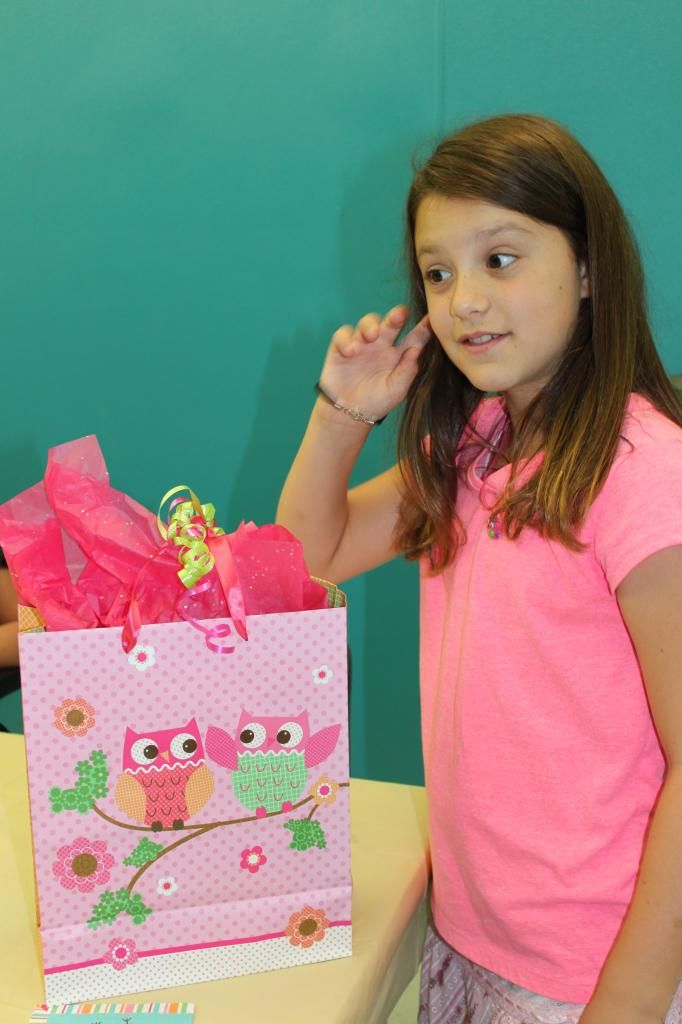 And other goodies...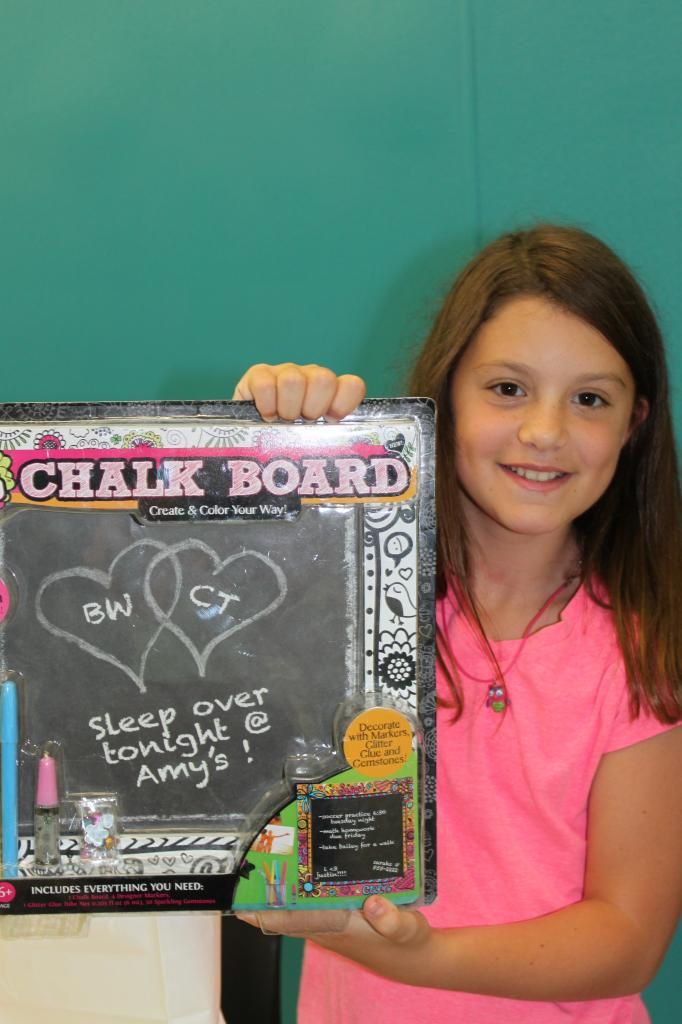 They got matching owls.
Here are the girls with one of their finished owls.
Then, I drove all the girls to a yogurt shop where they get to add their own toppings. Boy oh boy, was that a loud car ride!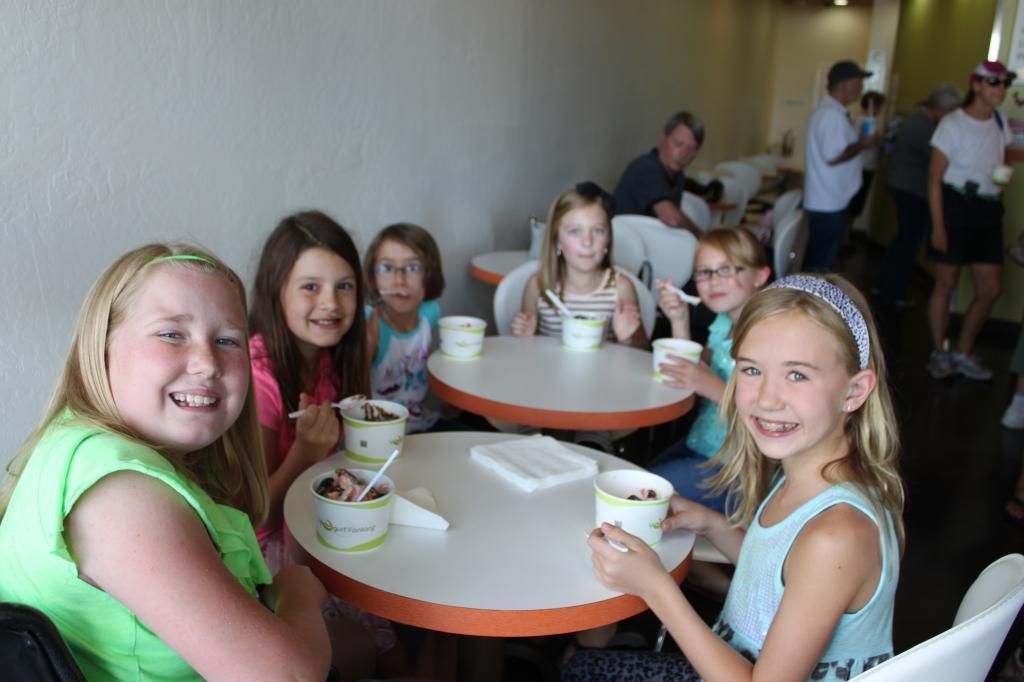 And now, I'm ready to start a new week. I think...