Yesterday was full of good things.
I took the kids to the last summer movie. Then, Dakri took Emily and Noah home (David was working from home) and I took Ben to his eye appointment in Phoenix. We've been going to the eye doctor four times a year for over three years. On our last appointment in April, the Doctor had us stop patching Ben's eye. We've been doing this for three years and his eyes weren't changing anymore, which means the patching wasn't effective anymore. Ben's eye have gone from legally blind to about 20/35. So, that's amazing progress. We stopped patching.
Yesterday, I was prepared for the Doctor to tell us his bad eye had gotten worse and we need to start patching again. Instead, he told us the eye was the same as it was 3 months ago, so it's locked into where it's at. He also told us at this point, we can go to annual eye exams! Yippee! I was shocked. We are so, so happy at Ben's progress. And as much as we like Dr. Salevitz, we are happy to only see him once a year.
We got home from Phoenix and only had a short time before we headed to the kids' meet and greet with their teachers. It was on meet and greet night 5 years ago that everything with my pregnancy with Noah took a turn for the worse. Shortly after that meet and greet, I was on a helicopter to Phoenix praying that Noah and I would live. This years meet and greet was a happy occasion. For one, I was not dying. For two, my baby looks like this.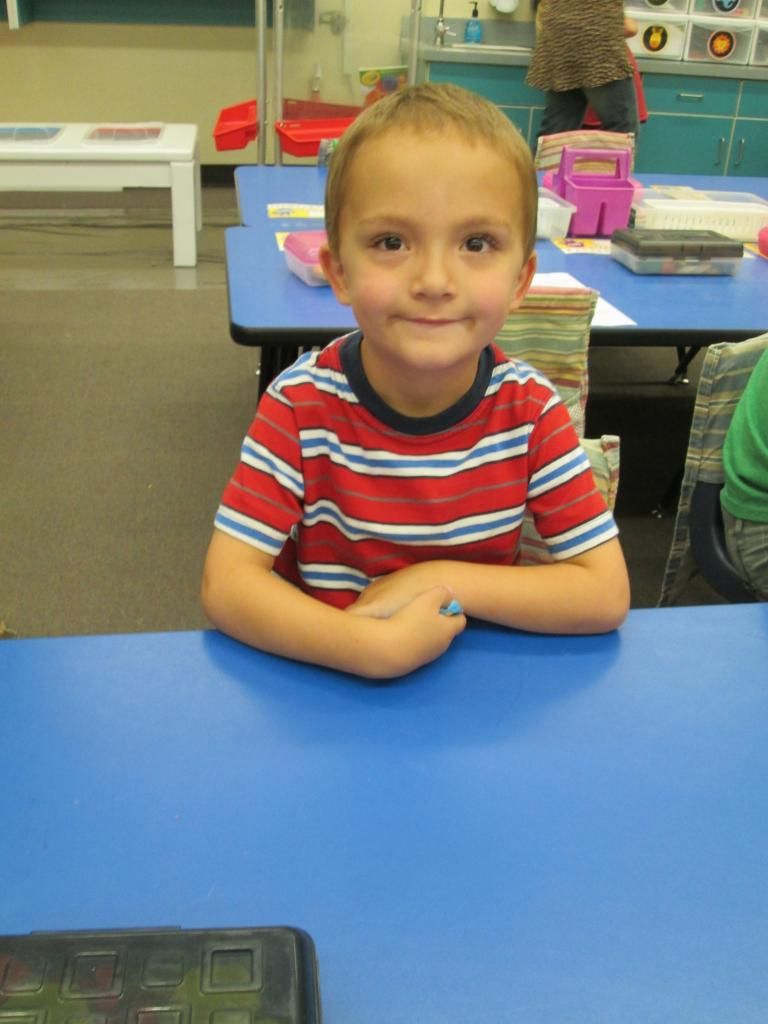 And he learned how to drink from a water fountain.
You wouldn't think it's a skill you have to learn, but he's only done it a few times in his life. Living in Arizona, you bring cold water with you everywhere. If we even go to the grocery store, I bring water for each of us. At first he would get water in his mouth and then spit it in the drain part. Um, you are supposed to drink it little man. He got the hang of it.
We are thrilled that Ben has Emily's third grade teacher. Poor Ben's eyes were still really dialated and he could barely see.
I wanted to take Emily's picture and she said, Mom please not here. I didn't force it, but geez, you are only in fifth grade lady!
The kids all got great teachers and we are super excited for another wonderful year!