Emily woke me up at 3:30 in the morning with an upset stomach. Ugh. She pretty much ate junk, junk and more junk yesterday. Well, she had a banana. Everything after that was junk...like a Coke for lunch, a lofthouse cookie with lunch, chicken strips and fries for dinner, followed by a large ice cream cone and 2 Orange Crush to wash it down, then popcorn back at the hotel. Yeah, just hearing it makes me want to vomit. Her little body was not used to all that garbage and let her know in the form of vomit. Yep, that's how we roll on vacay.
We had a morning gondola ride up the mountain and breakfast at the top already booked, so we all went. I told her she could stay behind, but she didn't want to be alone. So, we went. She was okay, just not great. And trust me, there was nothing left in her stomach. So, we went.
The view would have been stellar, but the smoke has come all this way. Actually, Canada is just like Arizona. The whole country is practically on fire. Who would've thought?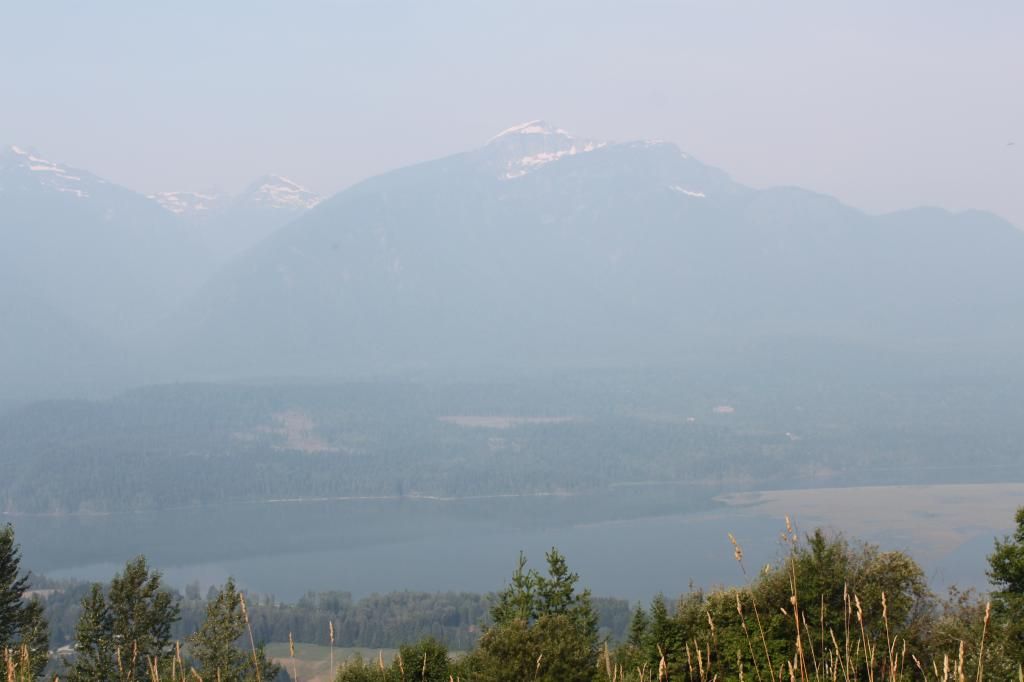 Ben and Noah enjoying breakfast.
Emily, not so much.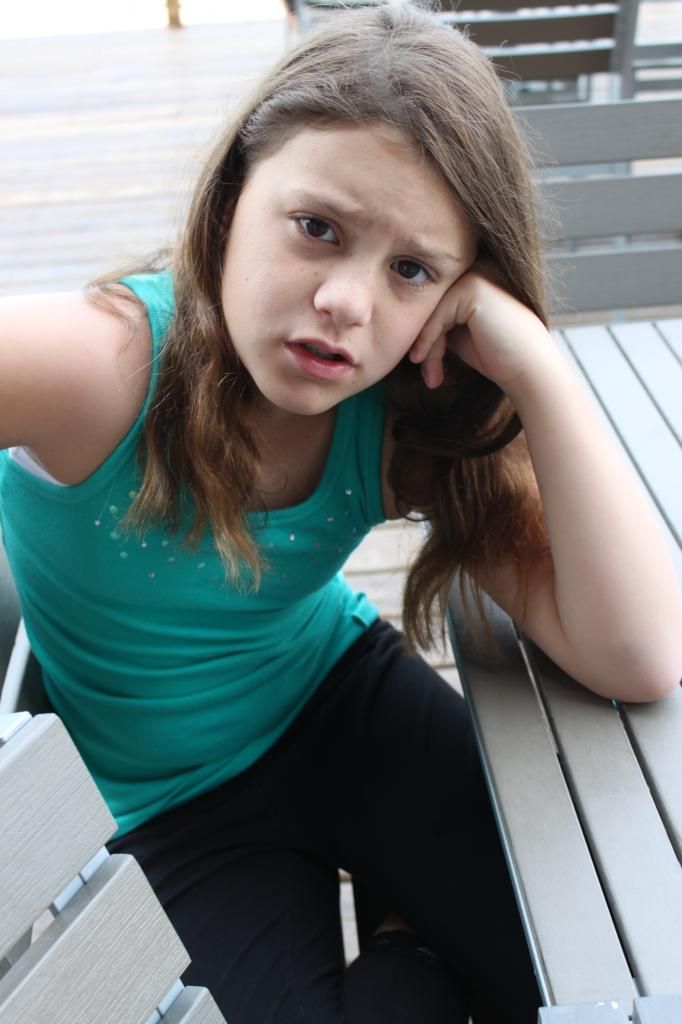 I don't think Ben was really ill the other day either. I think his was motion sickness. He had not a single other ill symptom just the pukes. Emily the same way, but I don't think hers is from motion. We are only in the car 2-3 hours a day. I think hers was from some bad food choices. She was pretty much fine about 8 hours later. Anyway, I believe she learned a valuable lesson.
The ride down was fun. This would be the place to come to ski in the winter. You walk out of your hotel and there is a lift right there. The mountain looks amazing to ski. I wish we had the money to fly here in the winter. There was in a private airstrip. Now, I just need money and a plane.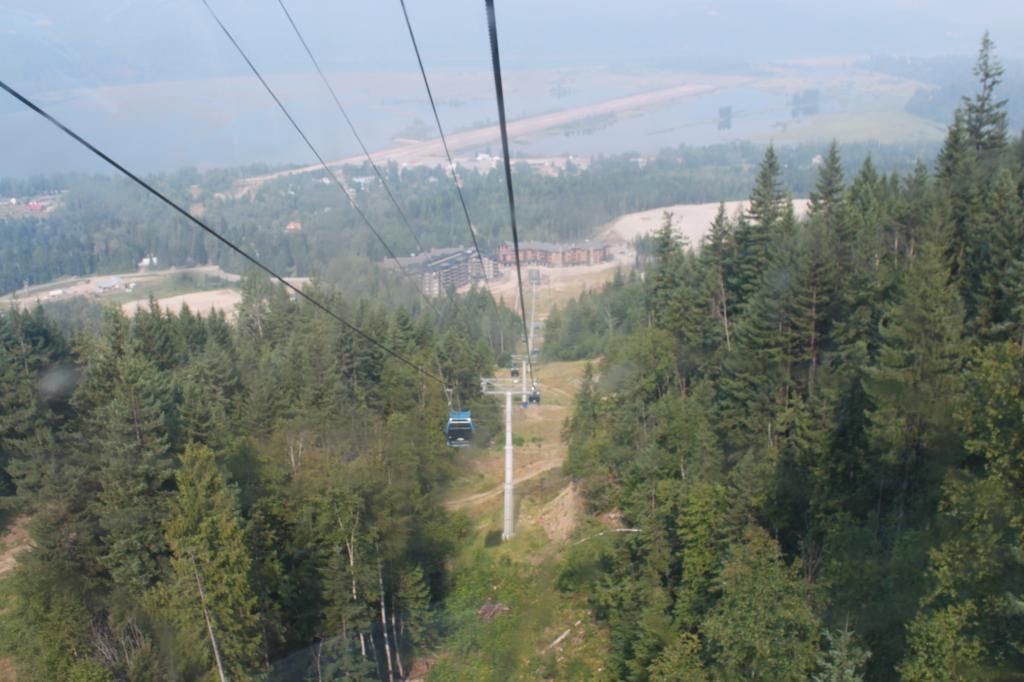 We drove straight to Kamloops, home of our Aunt Paula who we get to see tomorrow! I had a few ideas for places to stop along the way, but Emily fell asleep and I didn't want to stop and wake her. Kamloops is a lovely little town and if I didn't know better, I'd swear we were in San Diego, minus the Ocean. It was super smokey here when we arrived. They have fires burning West and East of here, though a few hundred miles off in each direction.
The hotel here has a water slide and the kids thought it was the BEST! See, she's feeling just fine.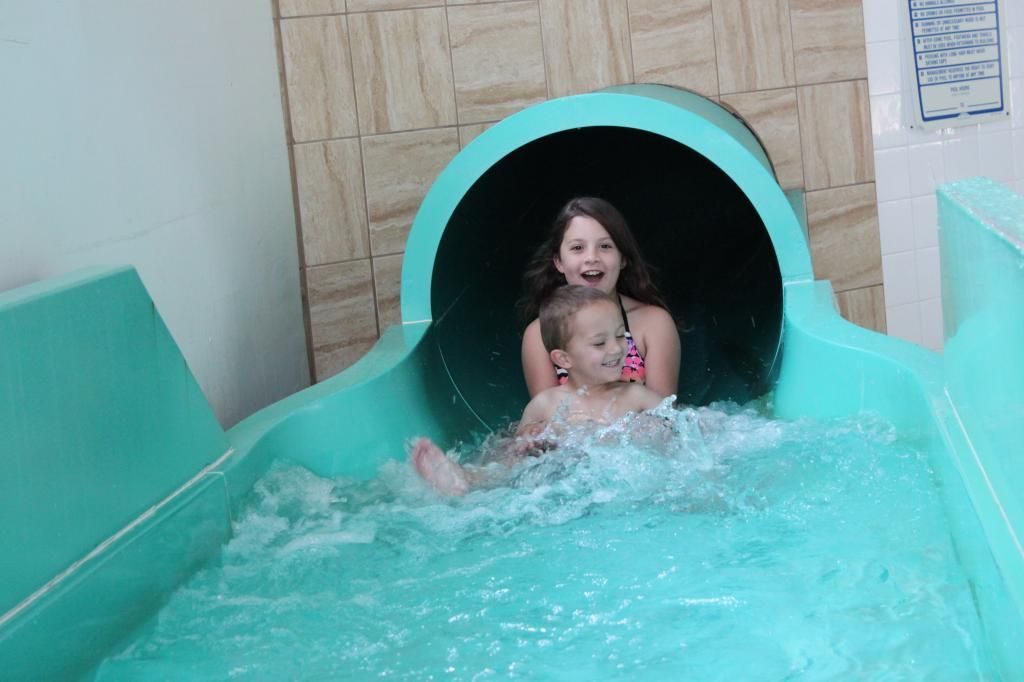 Even the big kid gave it a whirl...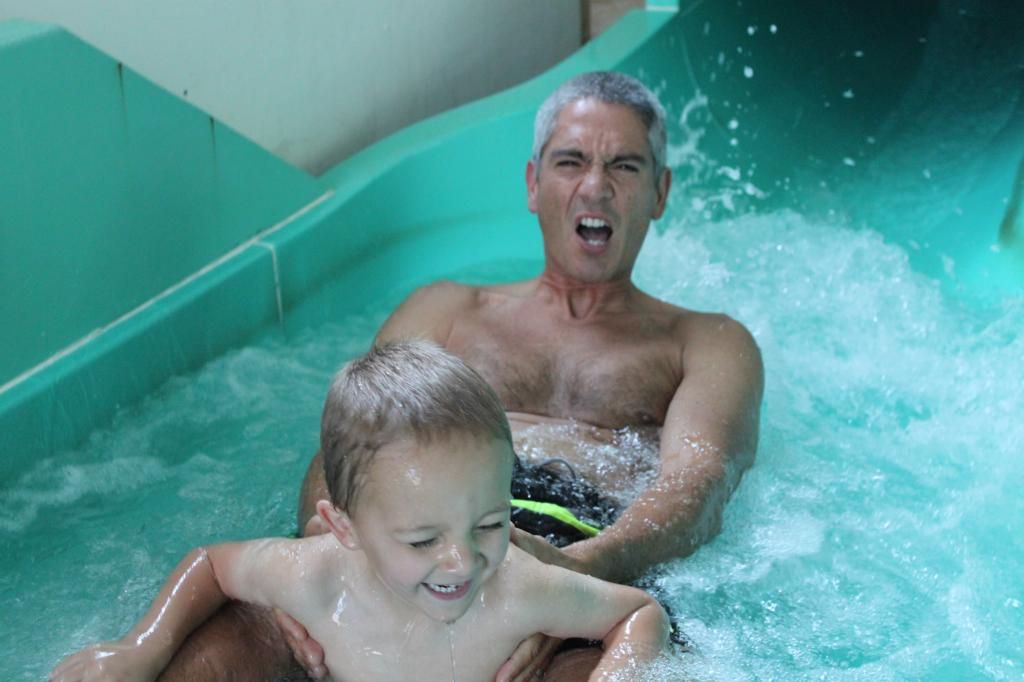 Noah finally went down by himself and LOVED it!
Ben had to go down head first so he could get a jumping start into the slide.
Noah had to try it too.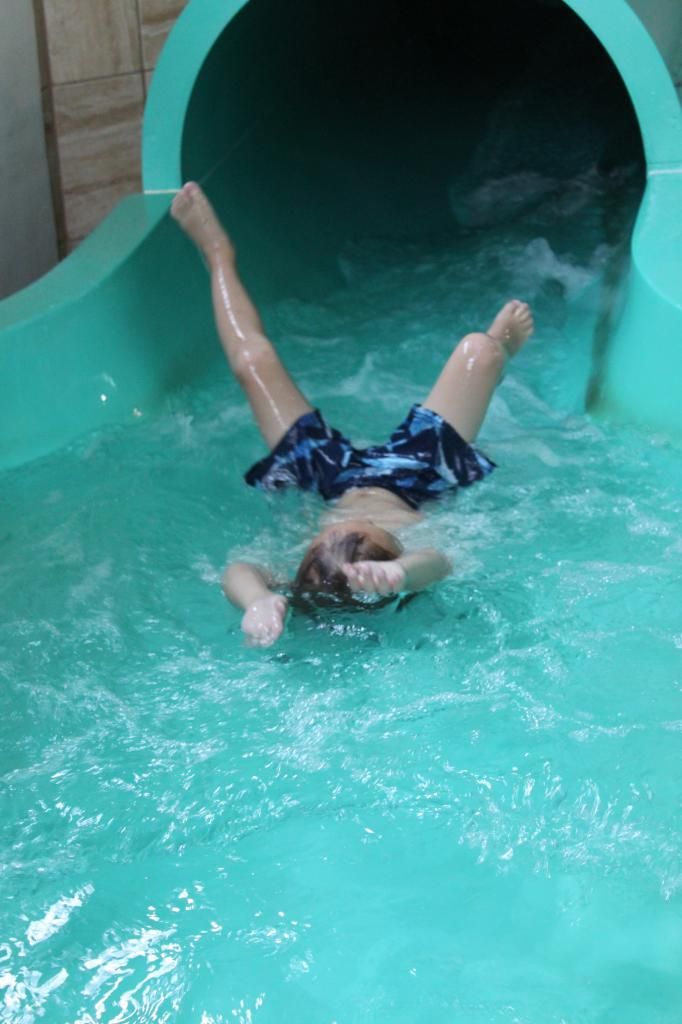 We had a late lunch. David and I had some take out at a local Chinese place and we got the kids Papa John's. Everyone was happy. Now, we are going to bed early tonight. No, I swear, by 9:00! We seem to be going to bed at 11 every night since it doesn't get dark until then. It really does trick you, but we need to hit the road early to get to Vancouver early enough to catch the ferry before they get too busy. Then, it's on to Aunt Paula's and Uncle Terry's in Gibsons for 5 relaxing days. It may rain there this weekend and at this point, I can think of nothing better than doing absolutely nothing in their lovely home.