We headed out of Banff today. Banff is lovely, but very touristy and very expensive. We were headed west today to Revelstoke, but had a few stops along the way.
The first was Emerald Lake. We walked up and Emily, said, weren't we here yesterday? Um, no dear. This lake is totally a different color.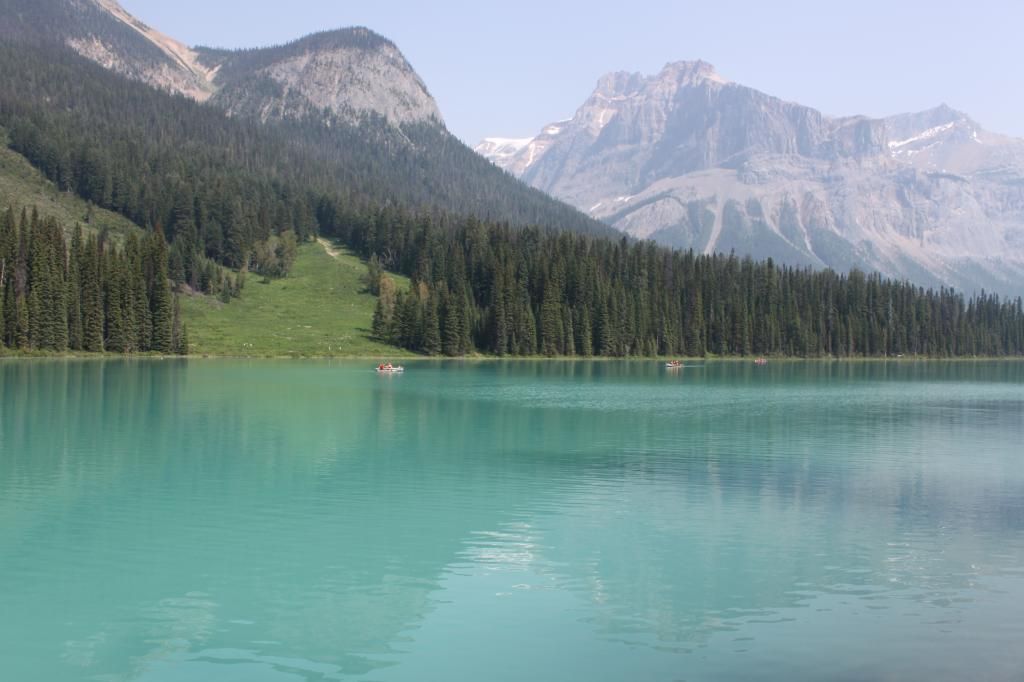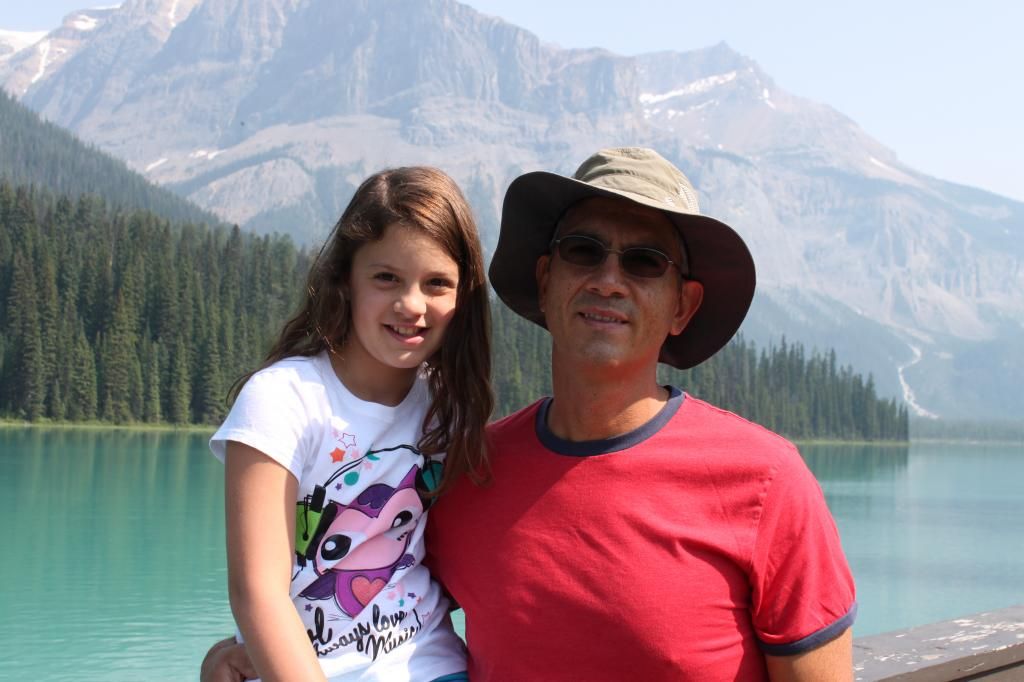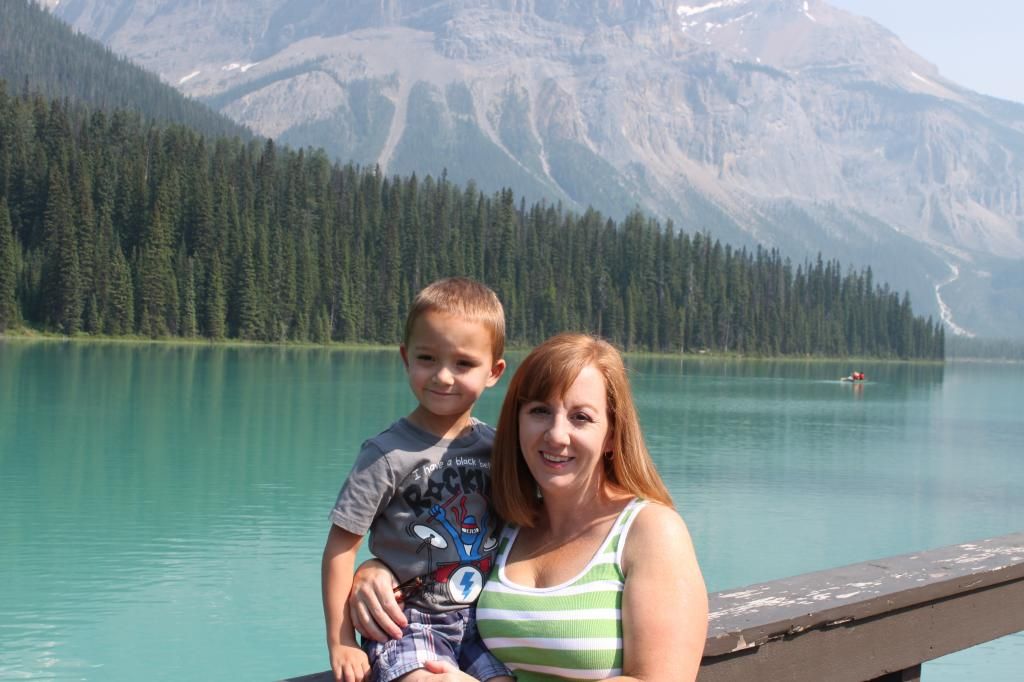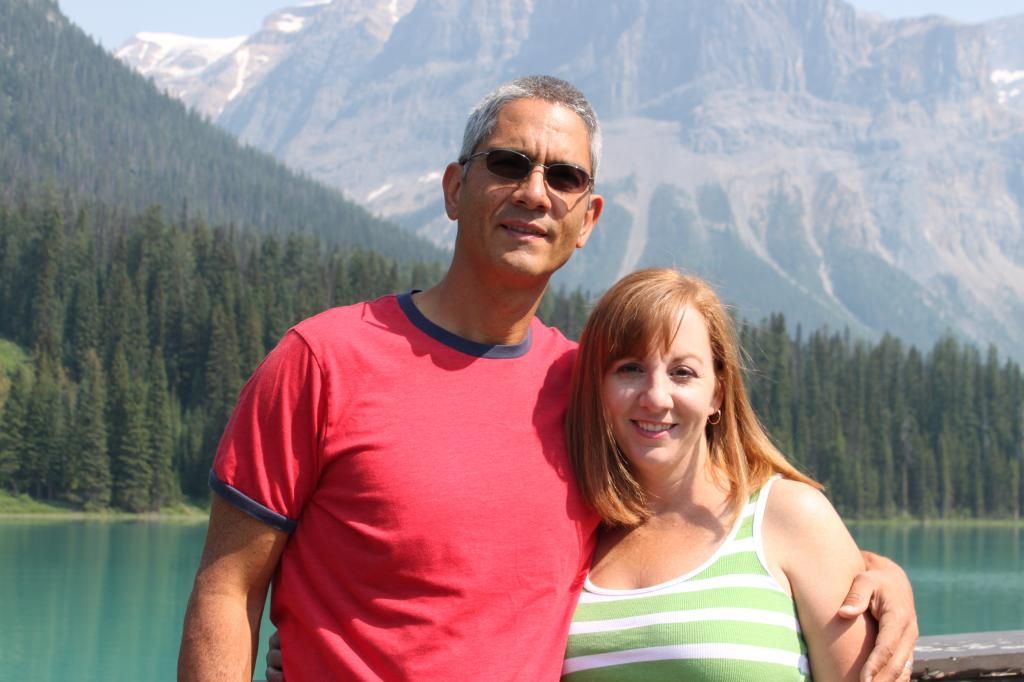 It was no where near as cold as the lakes yesterday.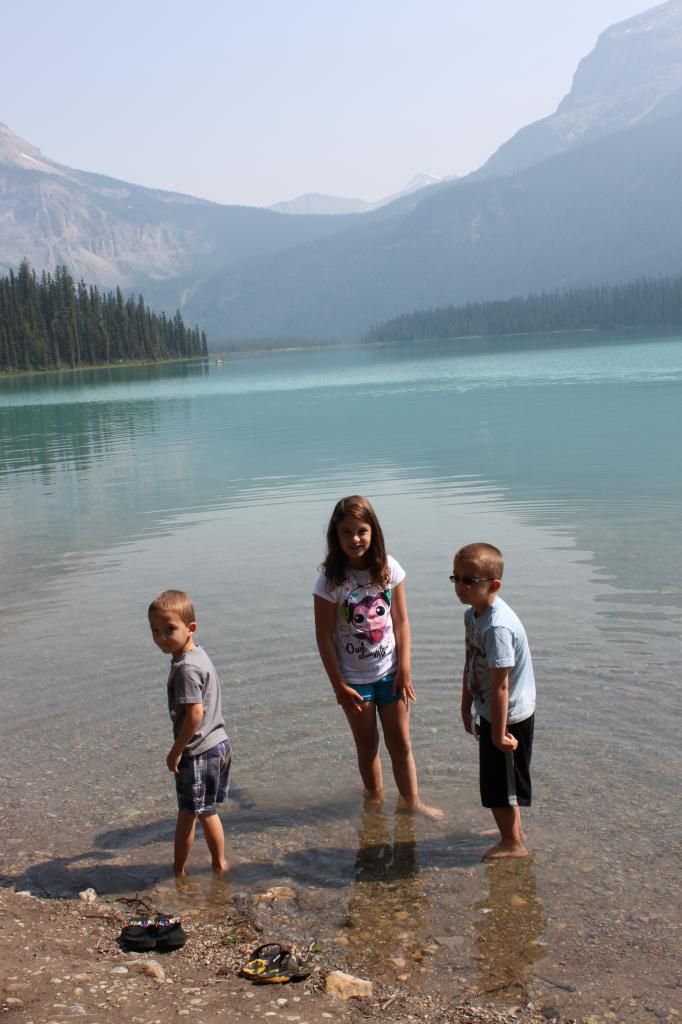 Then, Ben wanted to take a picture, so I showed him how. This is his first photo with a real camera.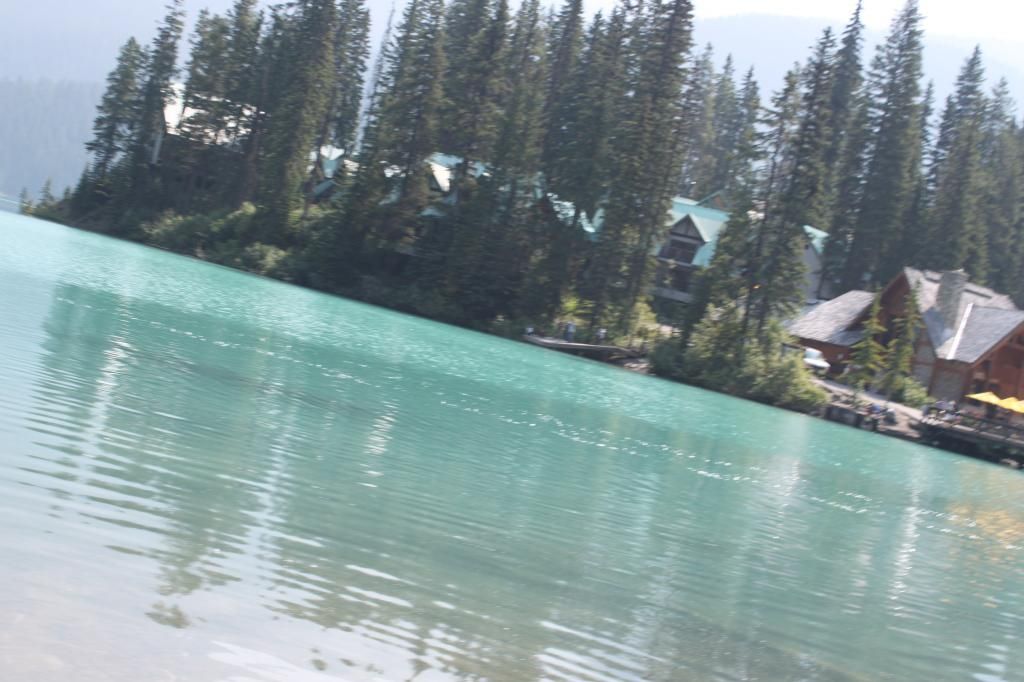 Then, he took this one of David and I.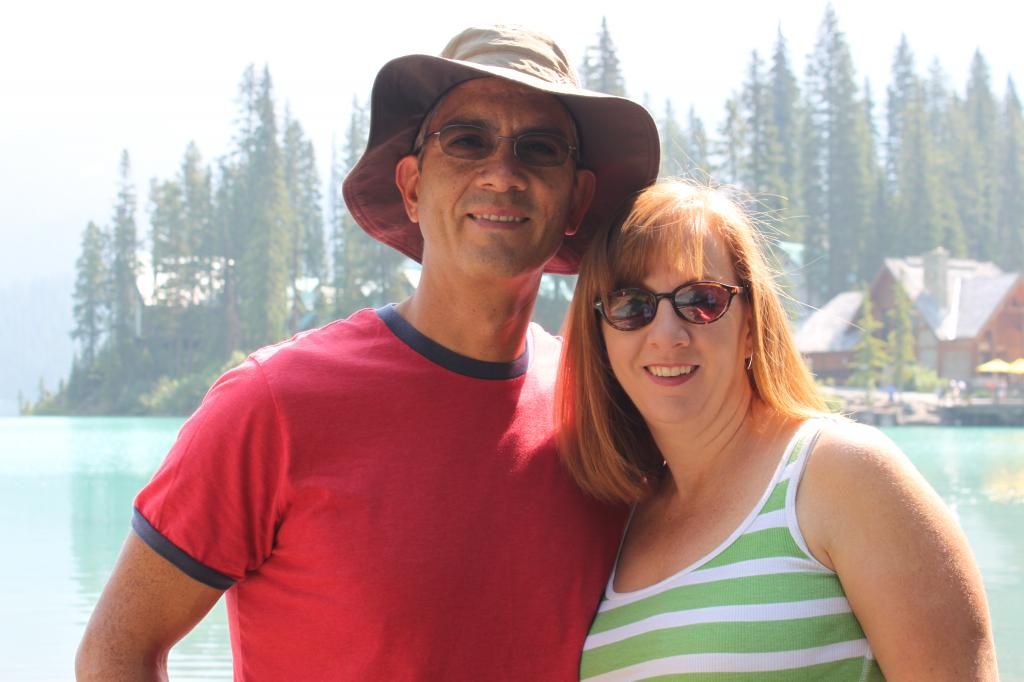 This one makes me laugh. Not because I have two chins or anything, but because of his reflection in my glasses. I love that the camera is bigger than his entire face. He also uses his left eye to take photos, which makes sense since that is his good eye.
He said Peter Parker was a photographer, so maybe he will be too.
We stopped at Roger's Pass to eat lunch. You can't beat the view.
This is a huge cannon aiming for the mountain.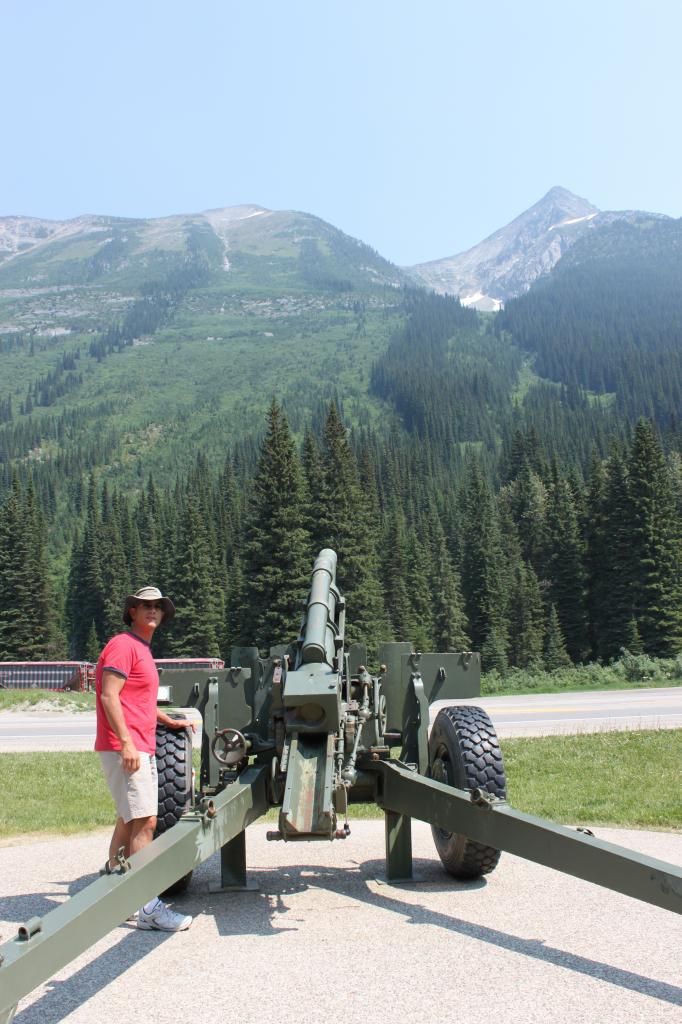 This bird stole Noah's Dorito.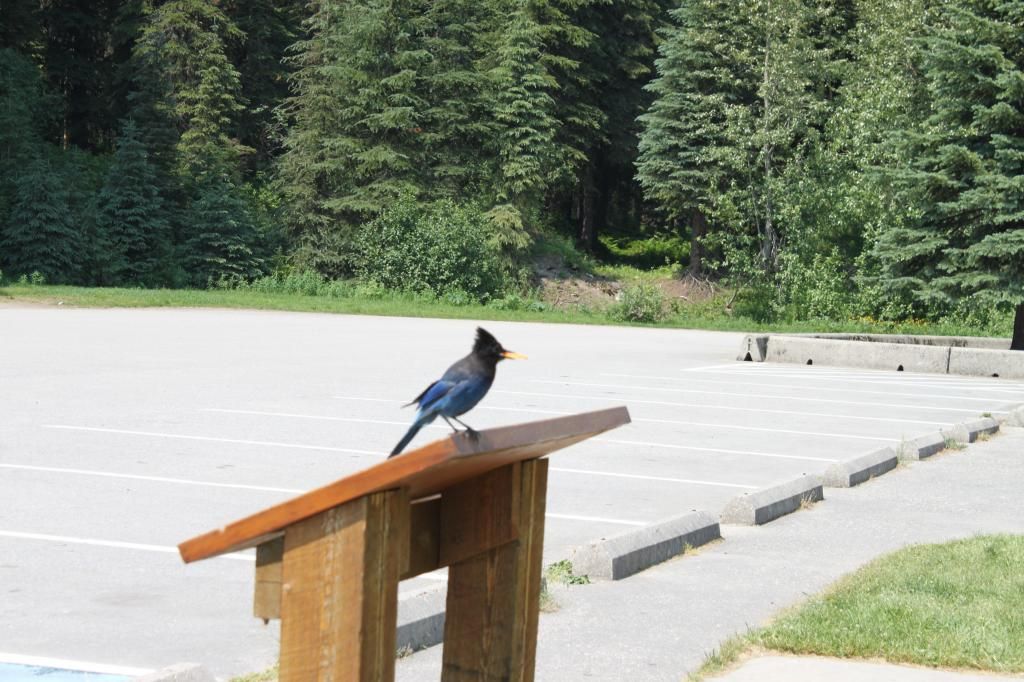 We got to our hotel in Revelstoke, British Colombia a little early. We are staying at the nicest hotel here. I felt like a little splurge, and man is it ever nice. We walked in and the kids went crazy. It's by far the nicest hotel David or I have ever stayed at. It has close to 20 foot ceilings. It's called The Sutton Place.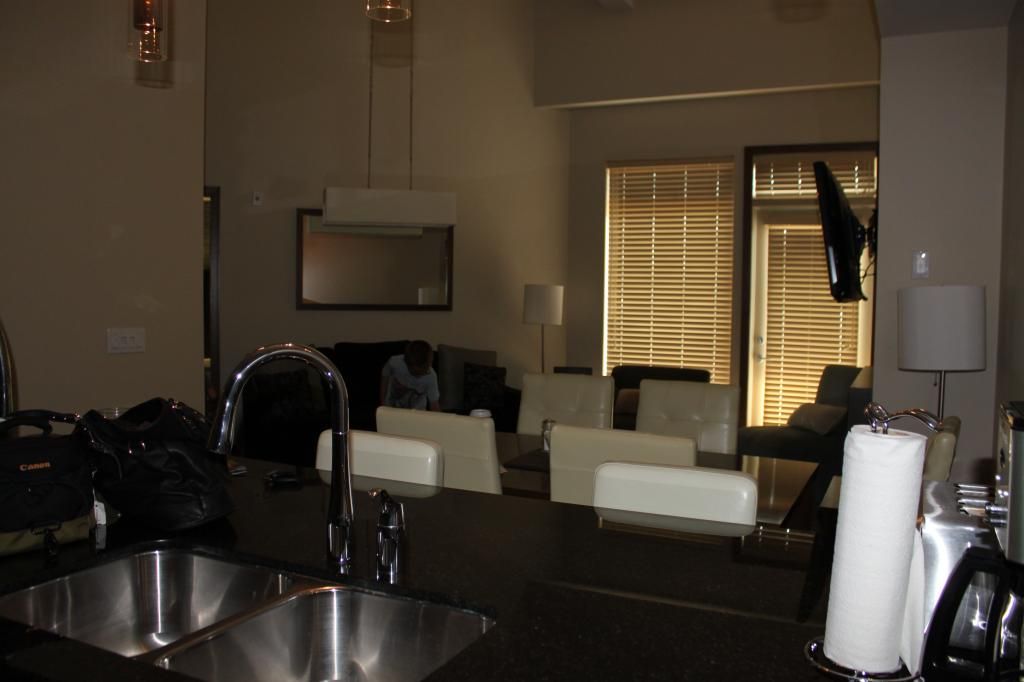 Ben calls this the man cave and he is sleeping on this fold out sofa tonight.
Noah claims the King size bed. He'll probably sleep with David and I there.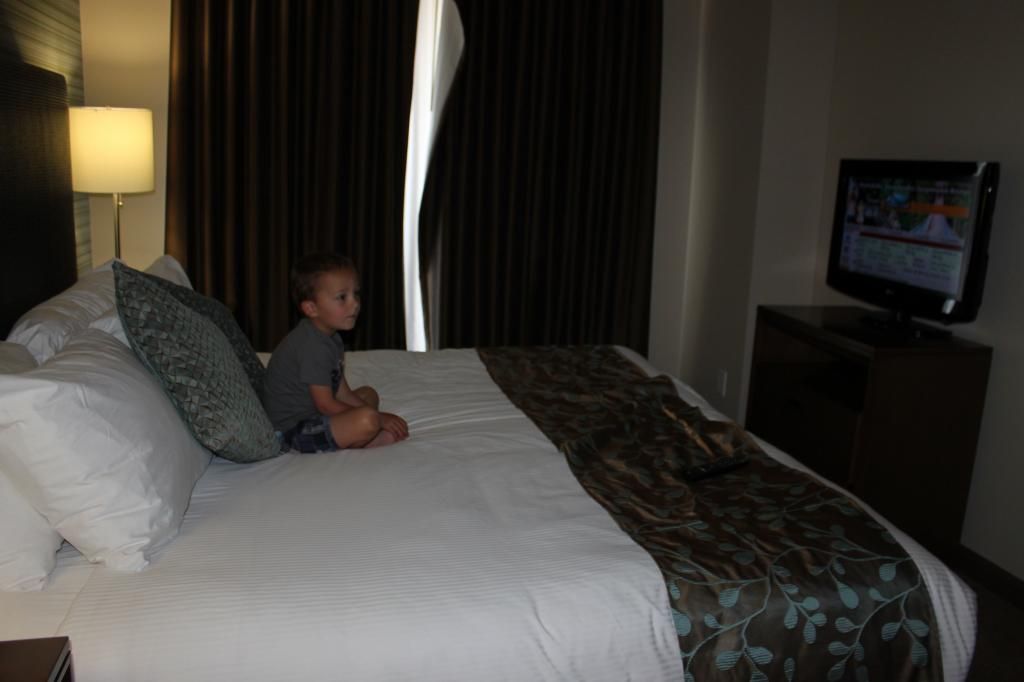 And here's one of the bathrooms. Yes, there are two! And another fold out sofa!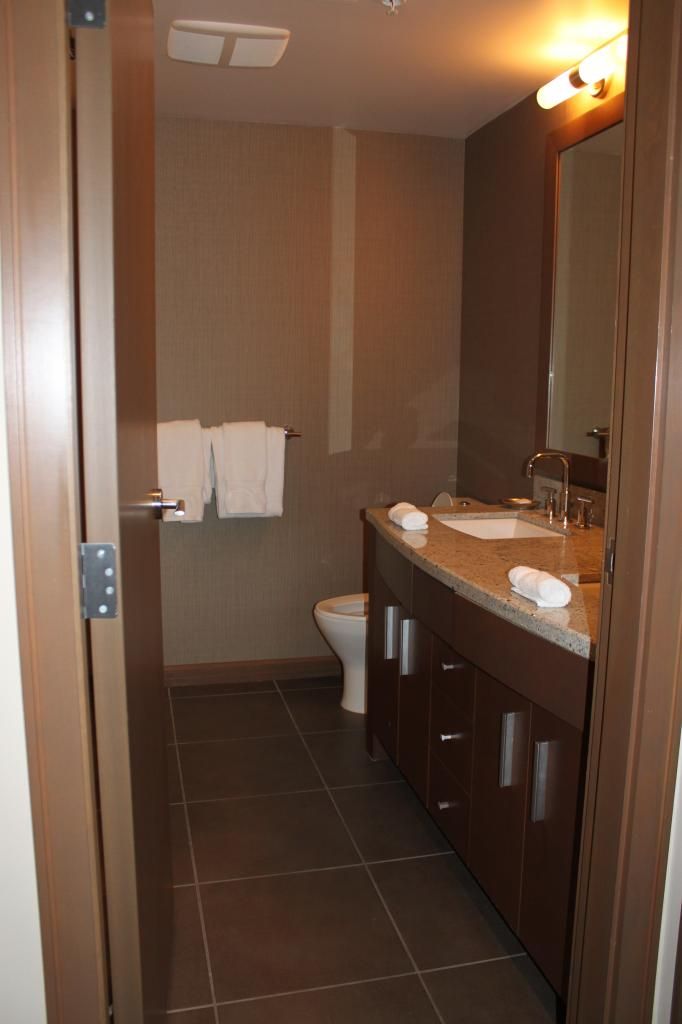 And we have a balcony.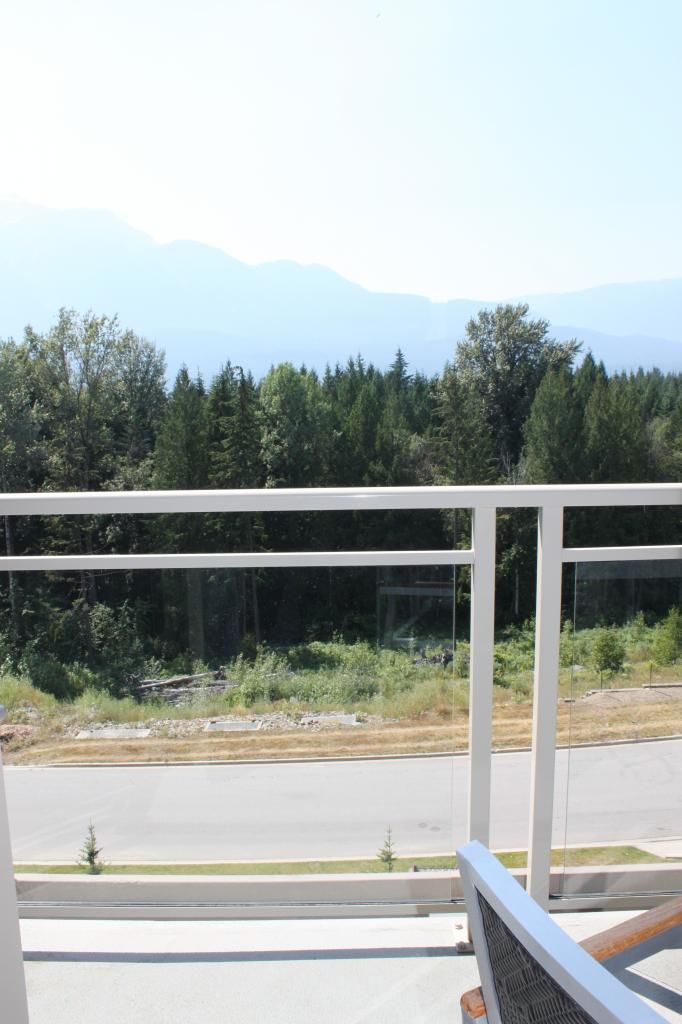 We were all hot and tired, so we went swimming.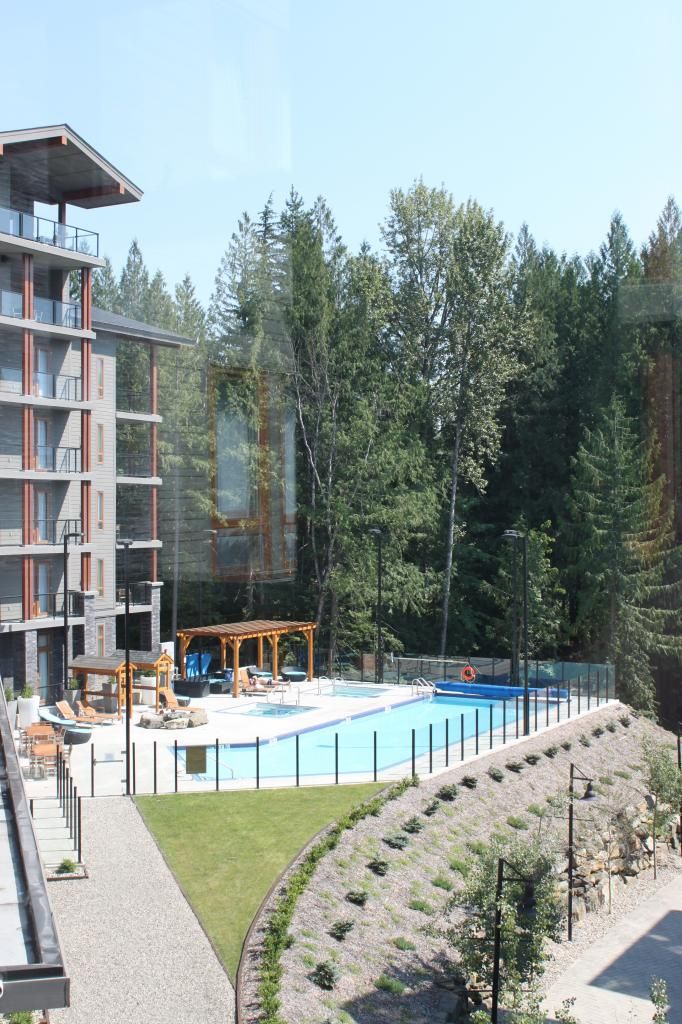 They are two hot tubs too!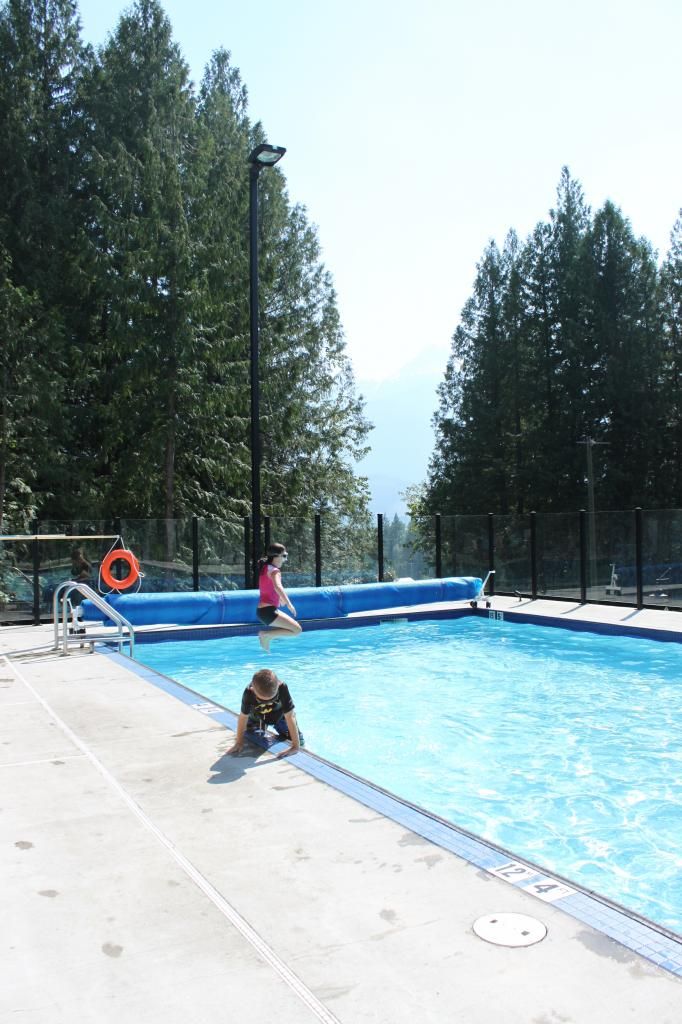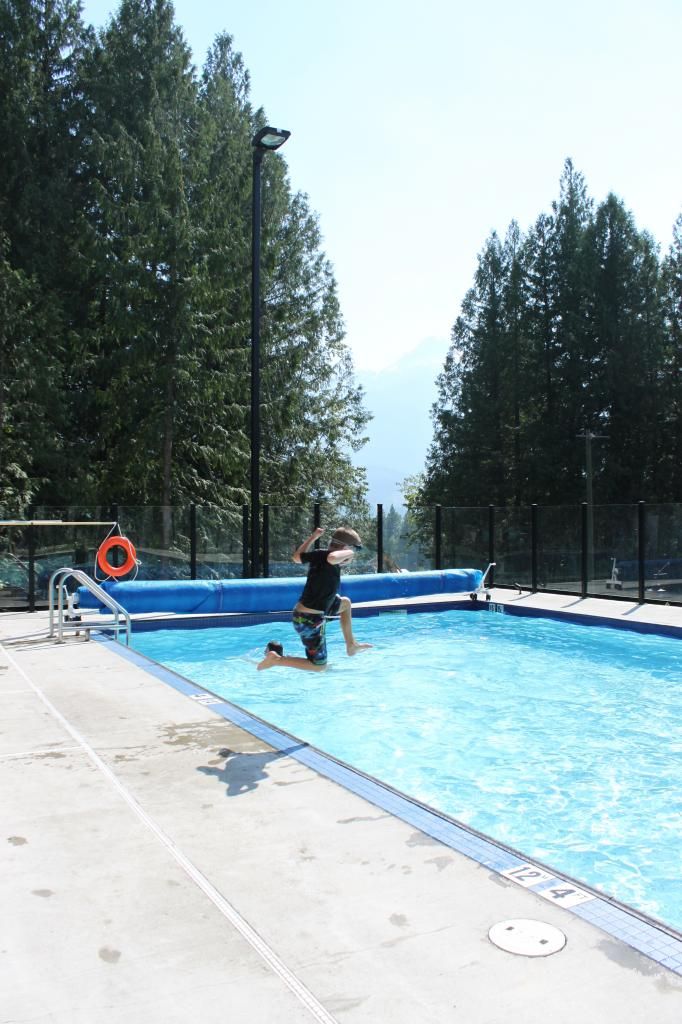 David throws Ben every where. One day, he won't be able to throw him anymore.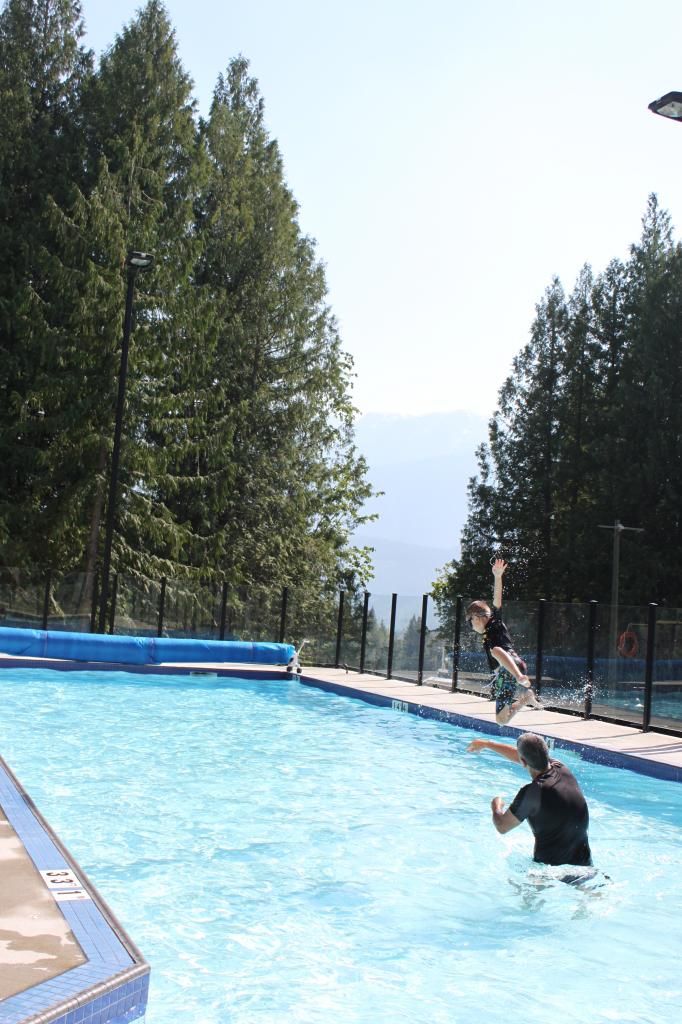 Then, we went to this little restaurant for dinner called Nomad. Noah just wanted a vanilla milkshake.
David got fish n chips and I got a yummy chicken wrap. So, so good.
Noah finally got his vanilla shake after he finished his chicken nuggets.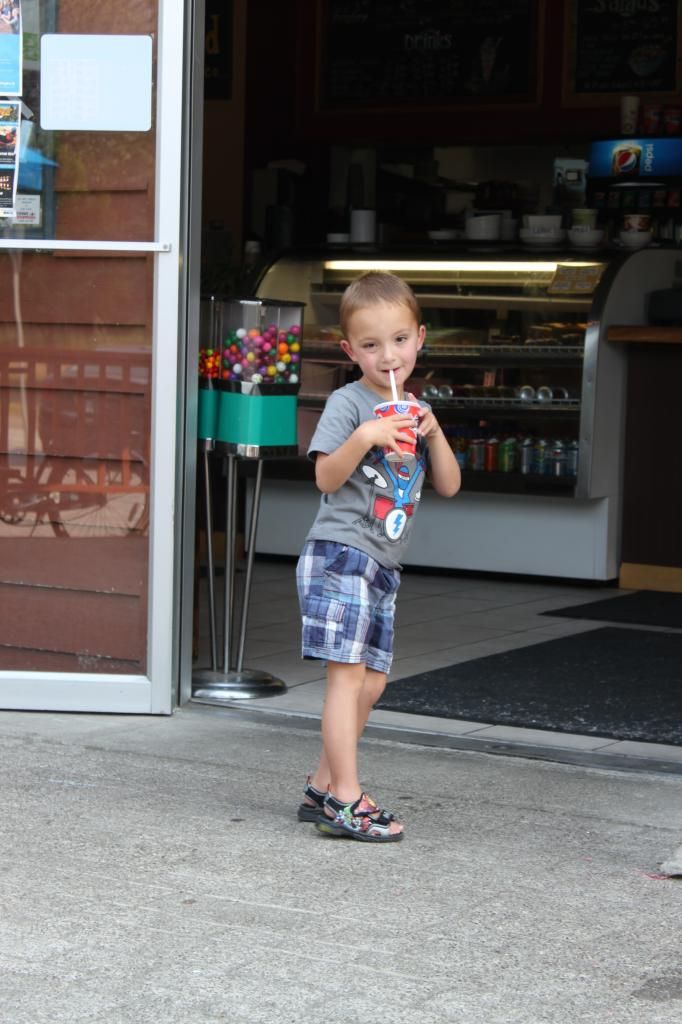 Emily got a butter pecan cone. I told her Granny would approve.
Ben got a chocolate milkshake.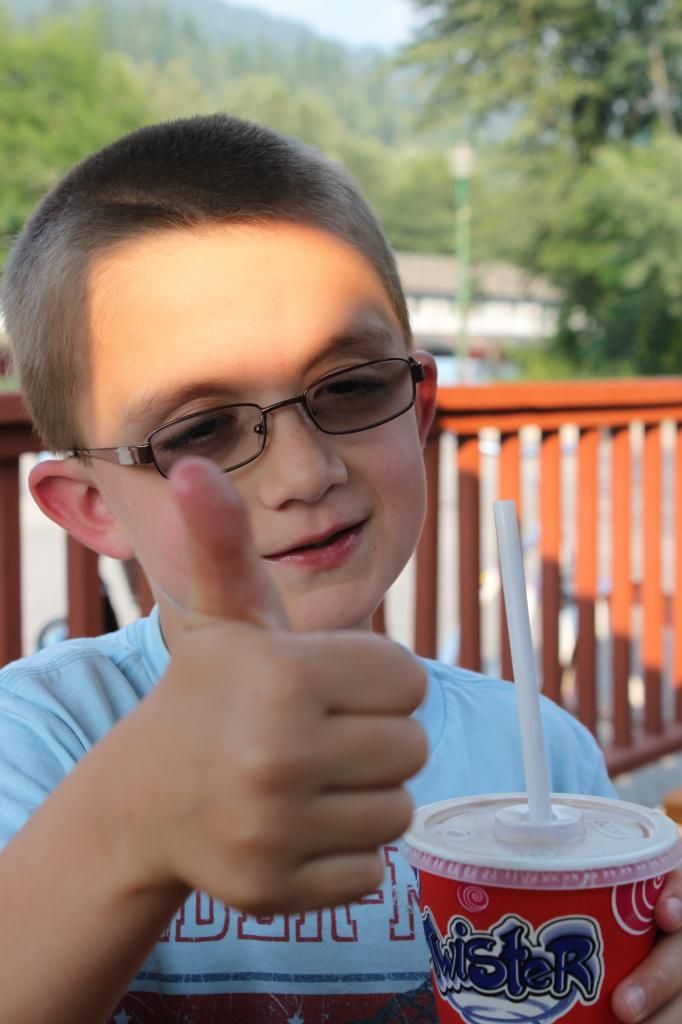 And Noah had to copy his big brother.
I got this pic of Emily at sunset from our balcony.
On my list of the many things to learn when Noah goes to school full time in 19 days is to figure out how to use my fancy camera. I was hating that all of our pictures make the smoke look so bad when it doesn't look like that at all. It was all white and awful. So, I played with the dial in M mode. I have no idea what that is, but I finally got a picture to look like it does in real life. Here's our view from our balcony.
We wish we could stay in this town for another week! It's wonderful here. I would highly recommend Revelstoke and The Sutton Place Hotel. You know, if you are ever in the area. We will be back. In the morning, we have a lovely gondola ride up the mountain to a buffet breakfast! Then, it's a 3 hour drive to our next stop in Kamloops.