For our last day in Idaho, we wanted to do the best of everything. All five of us hopped on a jet ski this morning.
This should be an endorsement for duct tape. The fiberglass has come off one of the jet skis. Without the duct tape, 6 inches of water got in the center. With the duct tape, only 1 inch!
My Dad wanted to try to take a selfie with my fancy camera. This is what it looks like. We were cracking up.
That's better.
There was lots of jumping on the trampoline.
We all spent time in the water. Ben's favorite new game is King of the Raft which is funny because he loses every time.
Emily was dying to go on the raft today. We take out the speed boat and it stalls. We couldn't get it to work. So, we pull it back in. Then, my Dad thought it may need gas and the gauge was broke. So, he went to town to get gas and put some in. We thought that fixed it. But, we took it out again and it stalled. So, in we go....again. Luckily, we barely made it back home. So, we take the raft out on the pontoon boat. It doesn't go as fast, but still loads of fun. The kids got in the water, my Dad pulled them for 10 seconds and stopped. They were like what the??? He just wanted to pull their line a little shorter, but I think they thought their ride was over again.
That's better.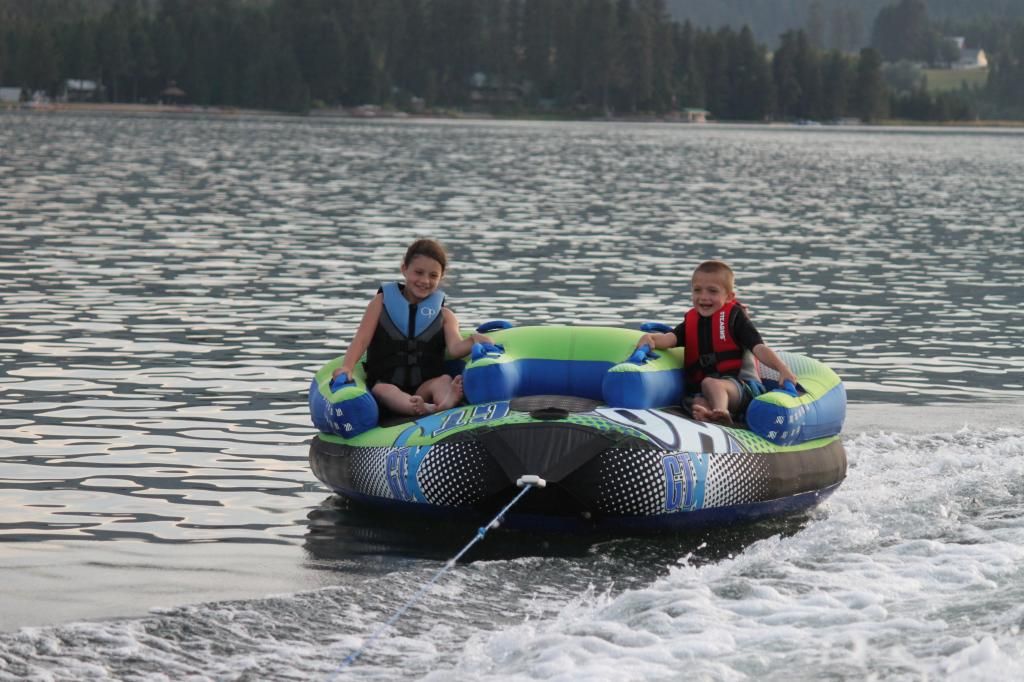 It was great. My Dad would send them from one side to the other out and over the wake. It was a blast!
We ended on a high note. A big thank you to my Dad and Suzy for always giving us such a special time here and so many great memories.
David and my Dad also went to pick up our rental car. We head out in the morning for phase 2 (out of 3) of our journey; a road trip to Banff. Then, on to Vancouver.