Today started off with a jet ski ride.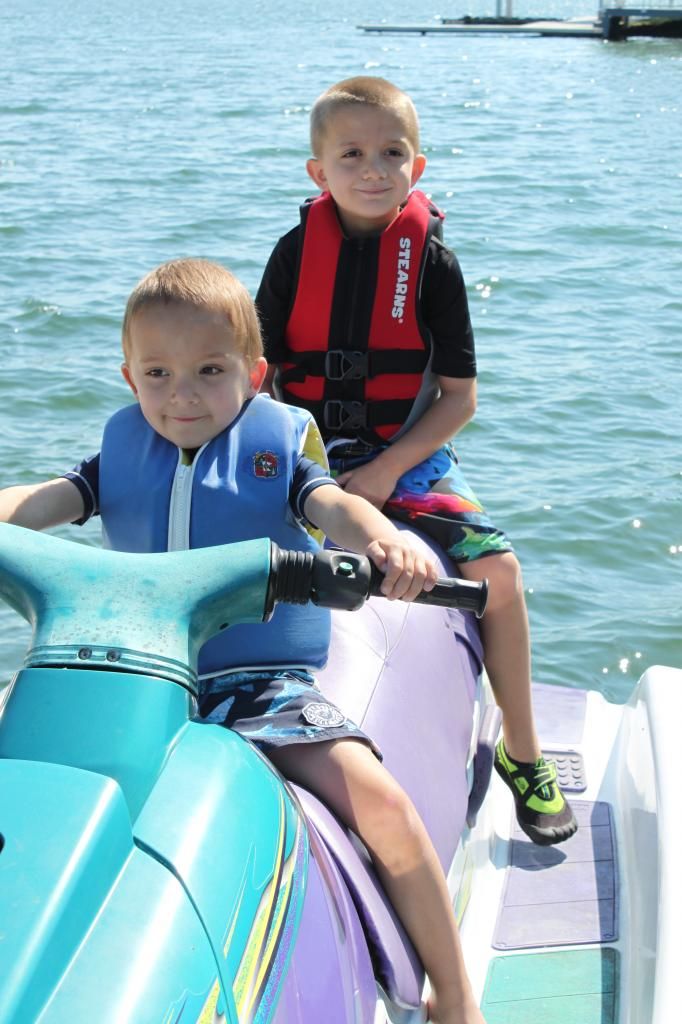 Suzy bought the kids water guns! I think I liked them more than they did.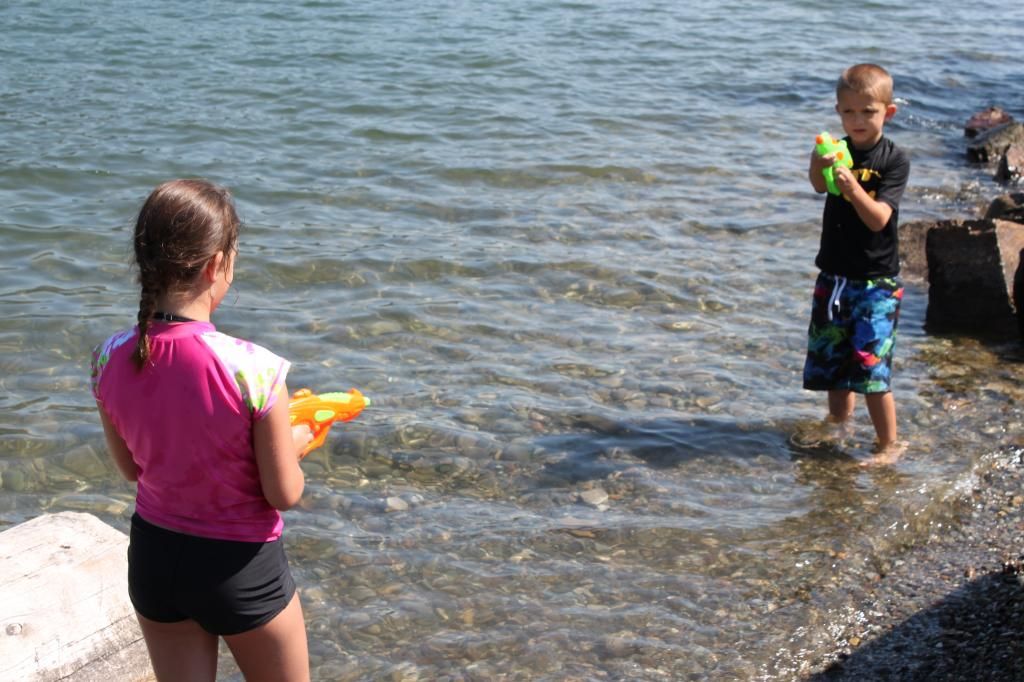 Noah shooting the neighbor girl. She's sweet and was pretending he got her.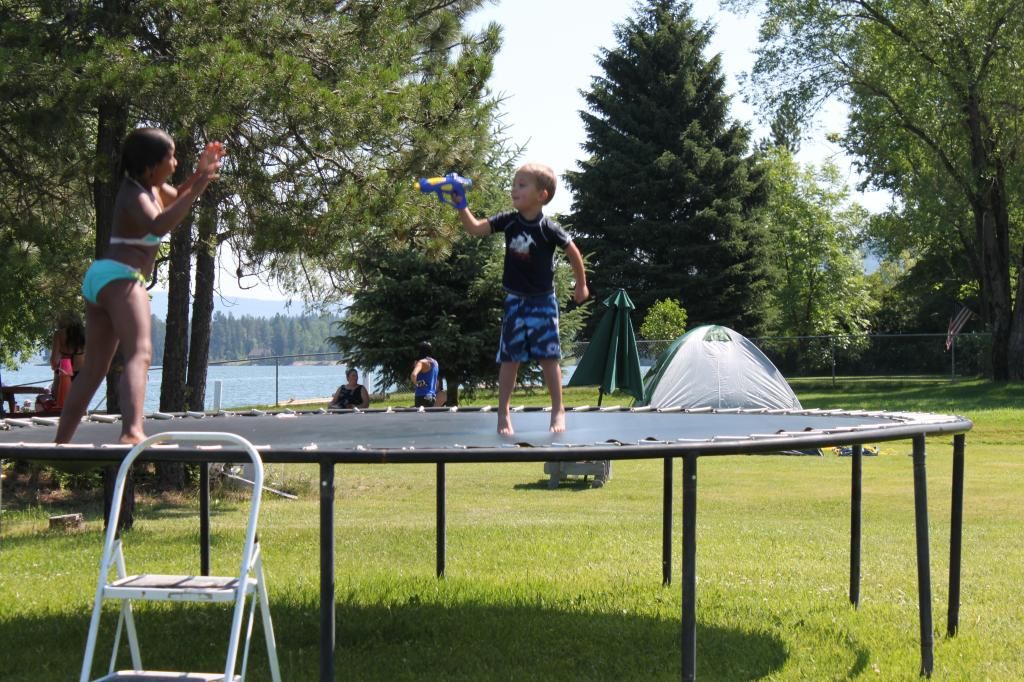 Then, we took the kids into town to get a few things at the grocery store and we stopped at McDonald's for lunch. This was our first time ever eating McDonald's together as a family. The only time we've been there in the past 10 years, David went and got something else for himself to eat. So, it was a once a decade event.
We came home and relaxed in the water. It was warm, so the water felt great. Emily and Ben played king of the raft. Emily won.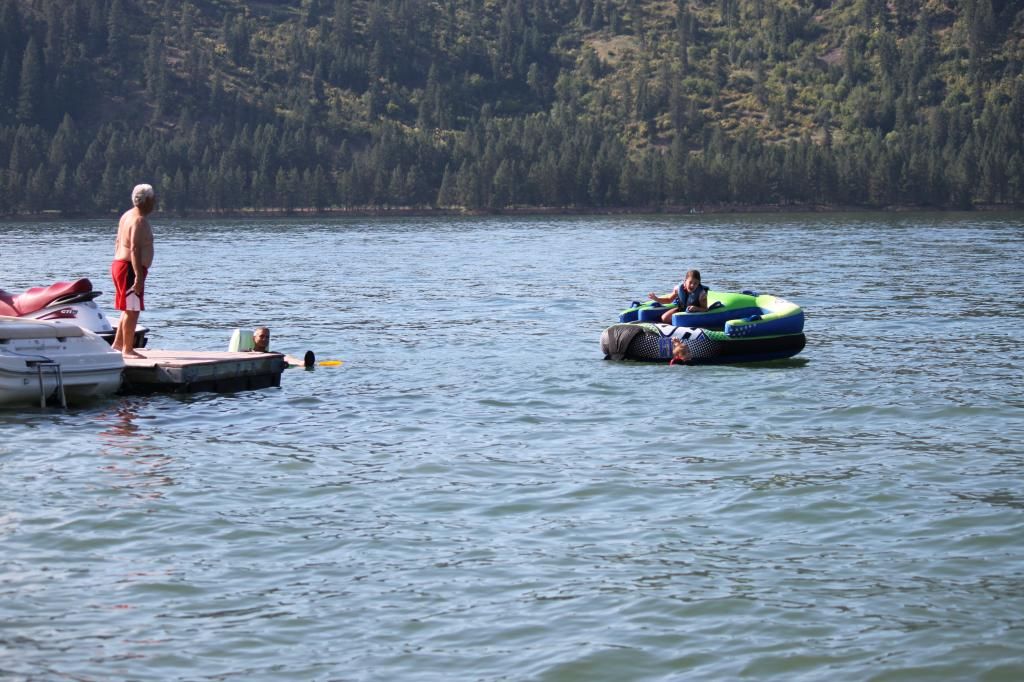 Look at how brave this little guy is.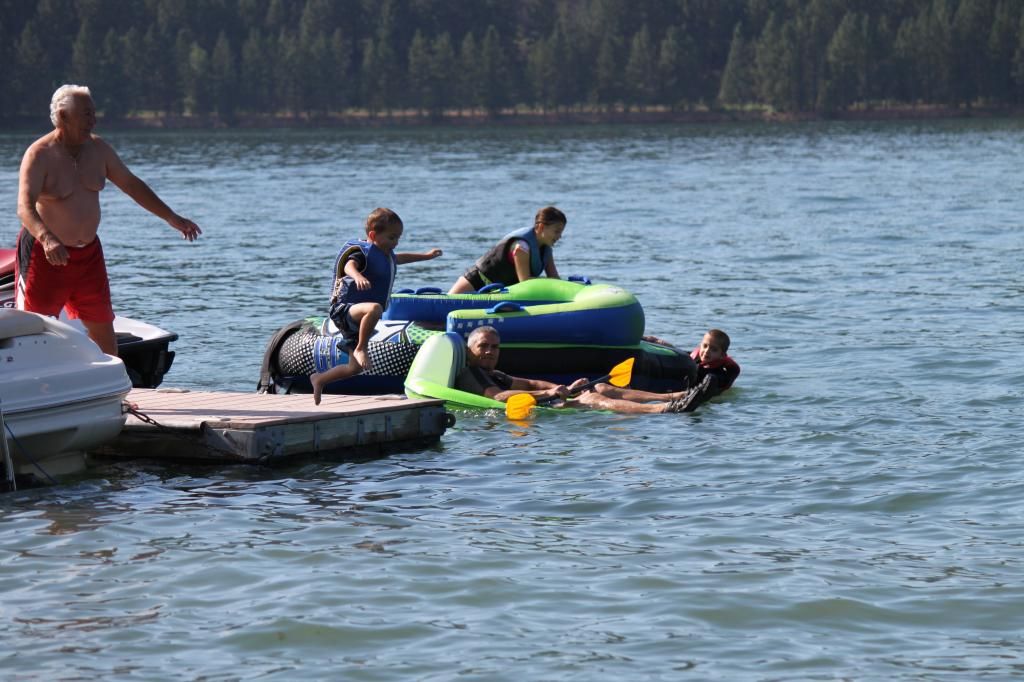 Emily went swinging on Papa's swing.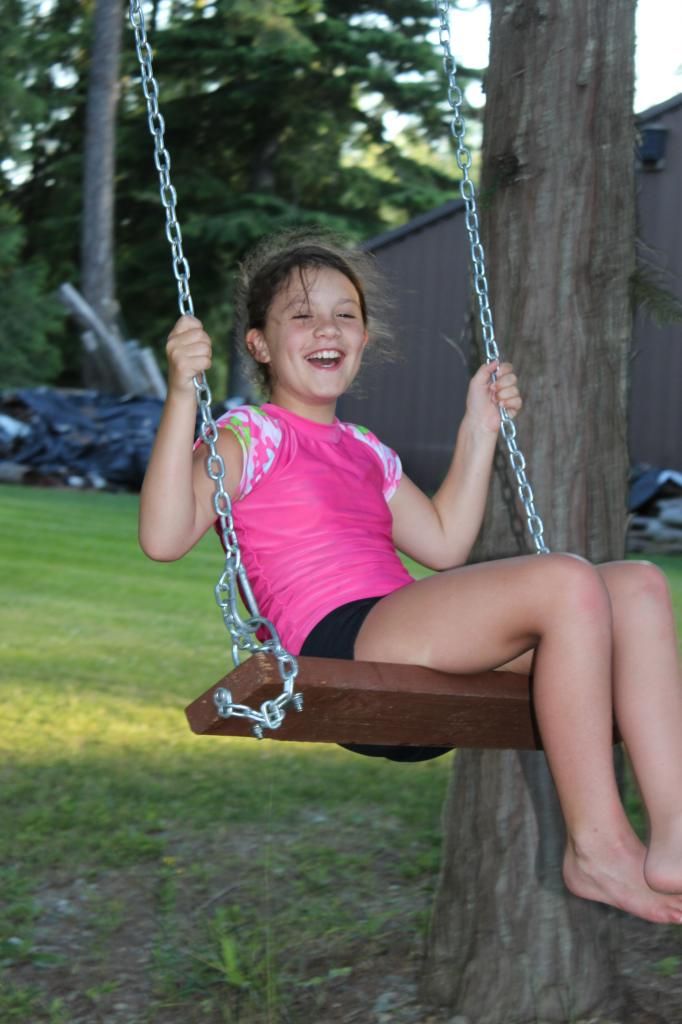 Then, Suzy's great granddaughter came over and we babysat for a few hours. She's so cute.
We built a fire tonight, so David chopped some wood. My husband is hot with an axe. He's hot without an axe too.
David cooked us up smores.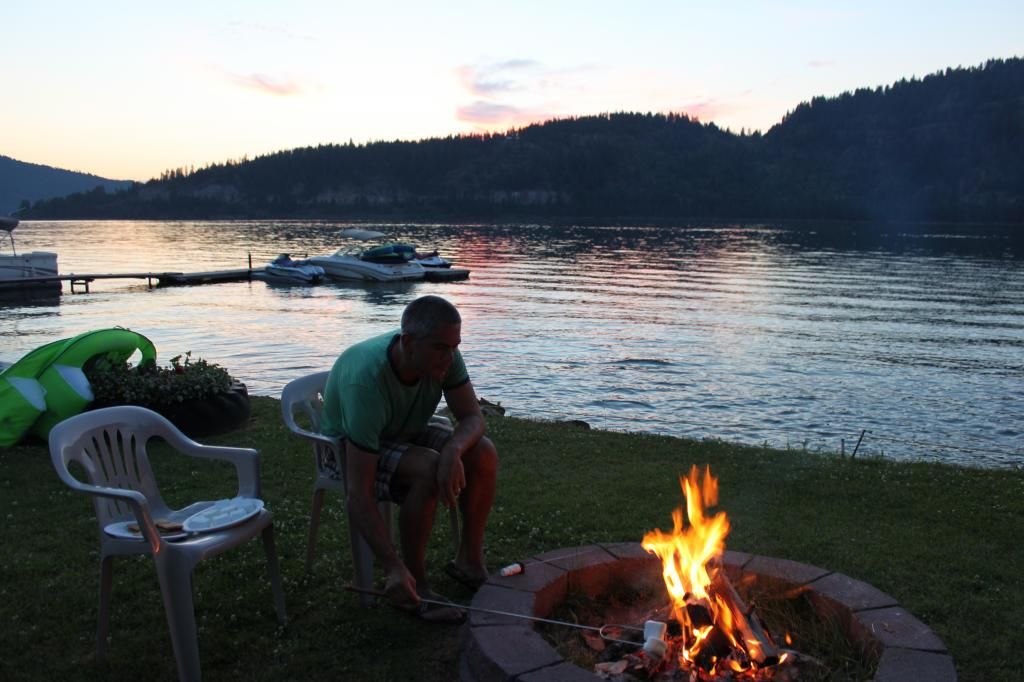 Then, the mosquitos were eating everybody, so they all ran inside. For some reason, they weren't bothering me or my Dad. I think they don't like O negative blood. :)
Noah came running back out just to play with fire.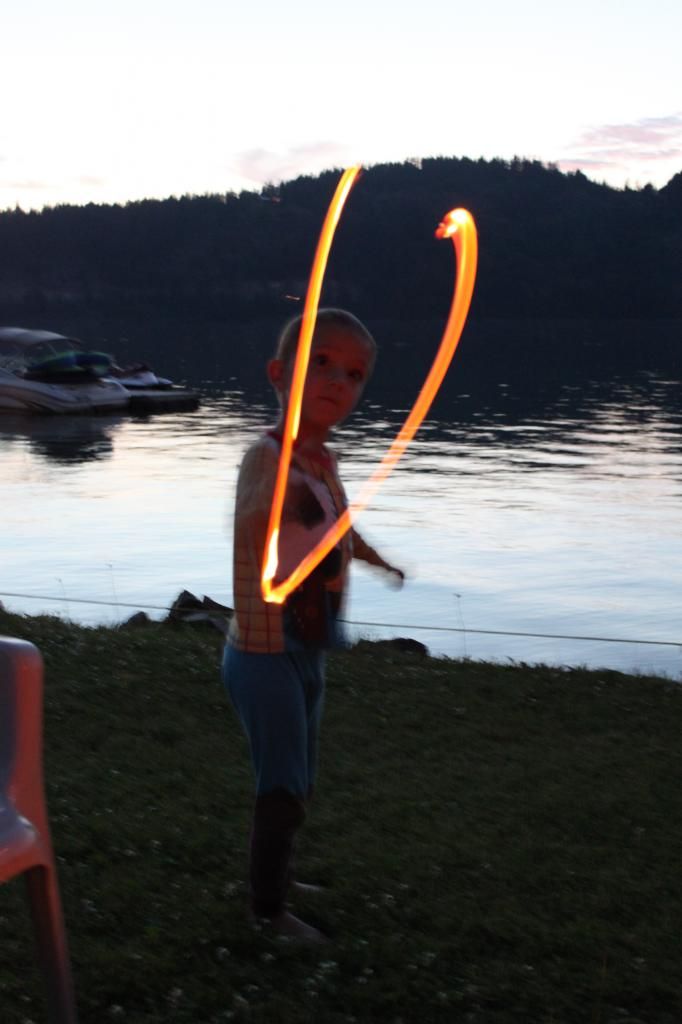 It was another great day. Tomorrow is our last day here. We plan to do a little bit of everything.