I packed five outfits for each of us because I figured we would be here for 5 days, on the road for 5 days and at Uncle Terry and Aunt Paula's for 5 days. We can do laundry at the first and last home, but in the middle, we are on our own. I'm starting to realize that we won't even go through one outfit here. The kids are in swimsuits the entire day. Sometimes, they put on an outfit to feel dry and be able to sit on sofa for a few minutes while I make their lunch. But since they only wear it for a few minutes, I put it in a drawer and they wear it the next day again.
Today started with a boat ride to a beach. Noah wanted to try it again since we got a longer rope and he wouldn't be splashed the whole time.
He liked it. This is his face when he likes something.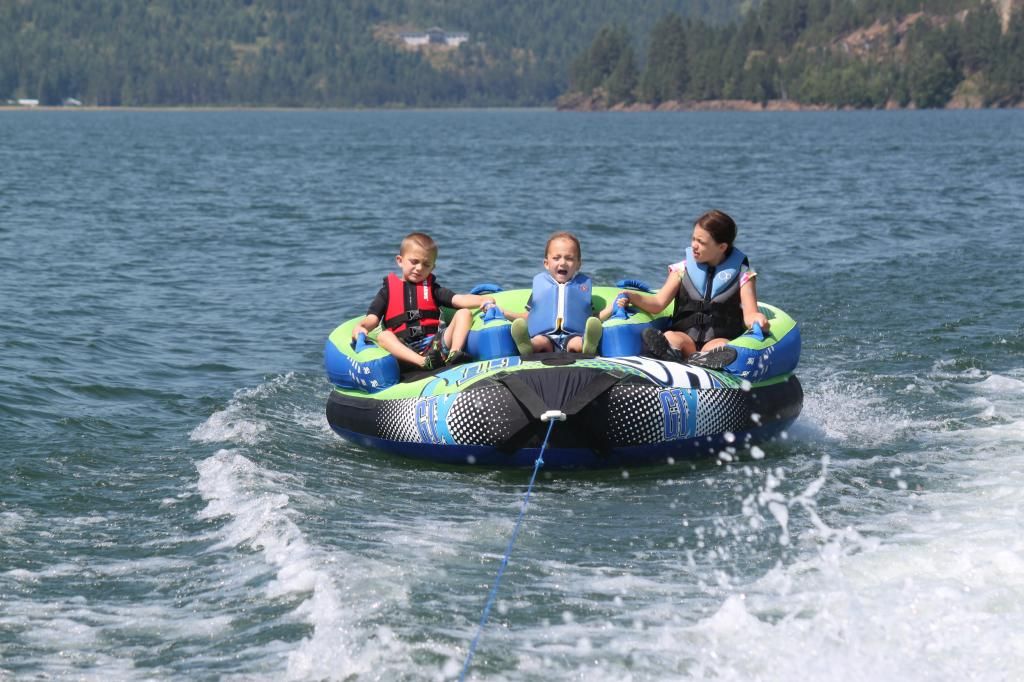 We saw this water plane coming in and were trying to get there attention.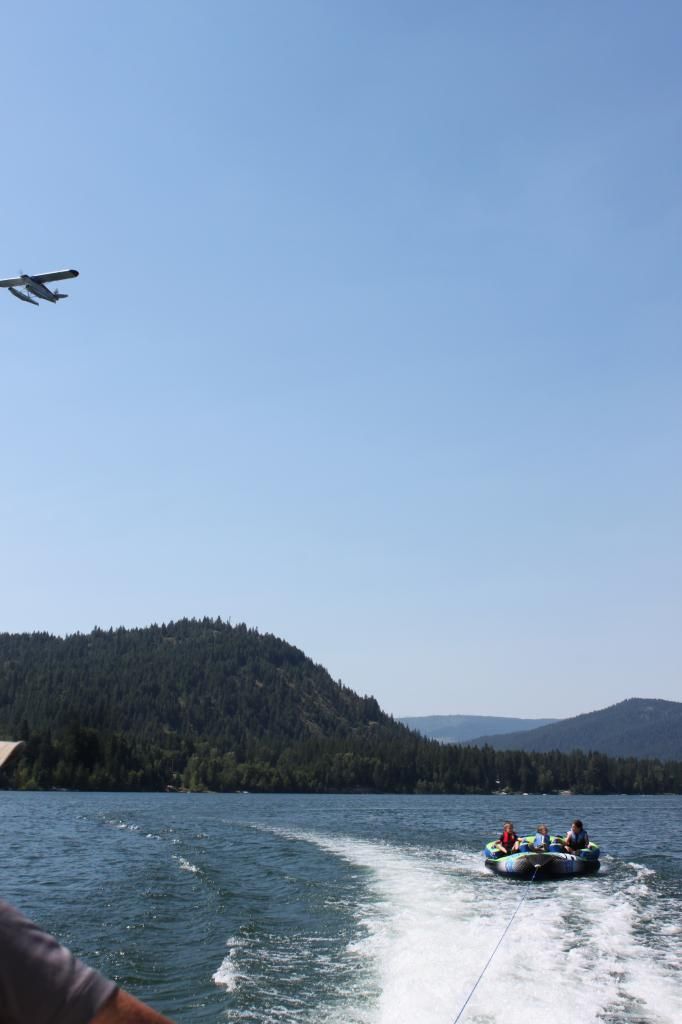 Then, came another one.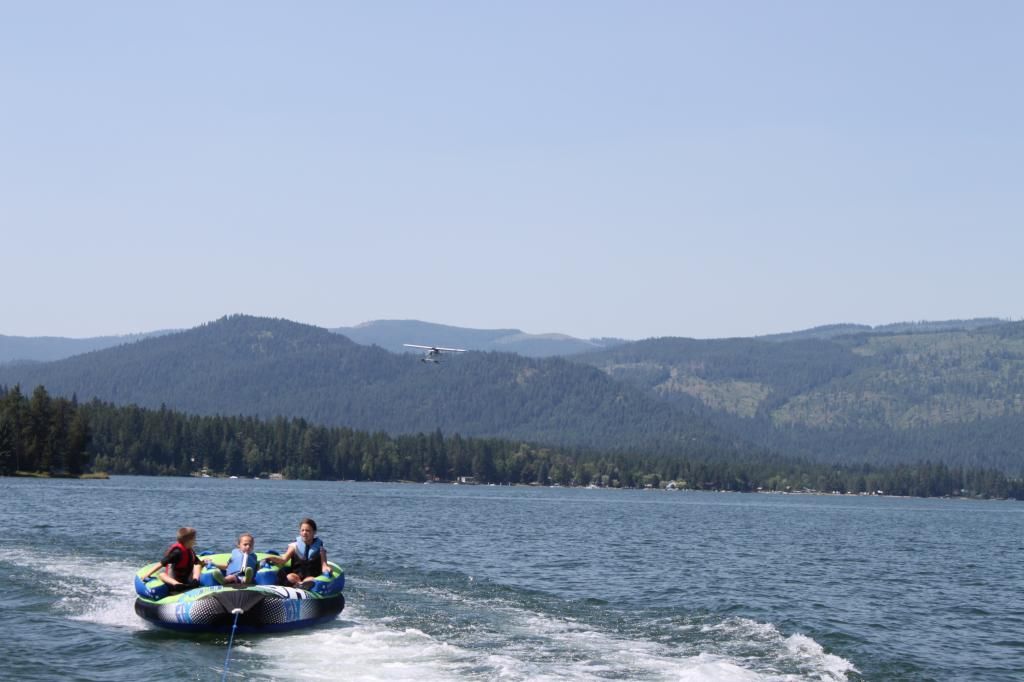 Then, they finally noticed the first one.
Pretty cool. They landed on the water in front of us a ways. Oh, to be rich.
This beach is only about a 5 minute boat ride away. We came here last year. The kids got busy working on sand castles.
We all went out floating in the deeper water. Then, we came in and my Dad and Suzy hung out some more. It's truly beautiful.
David had a nice seat in the water, so I went and joined him after this pic.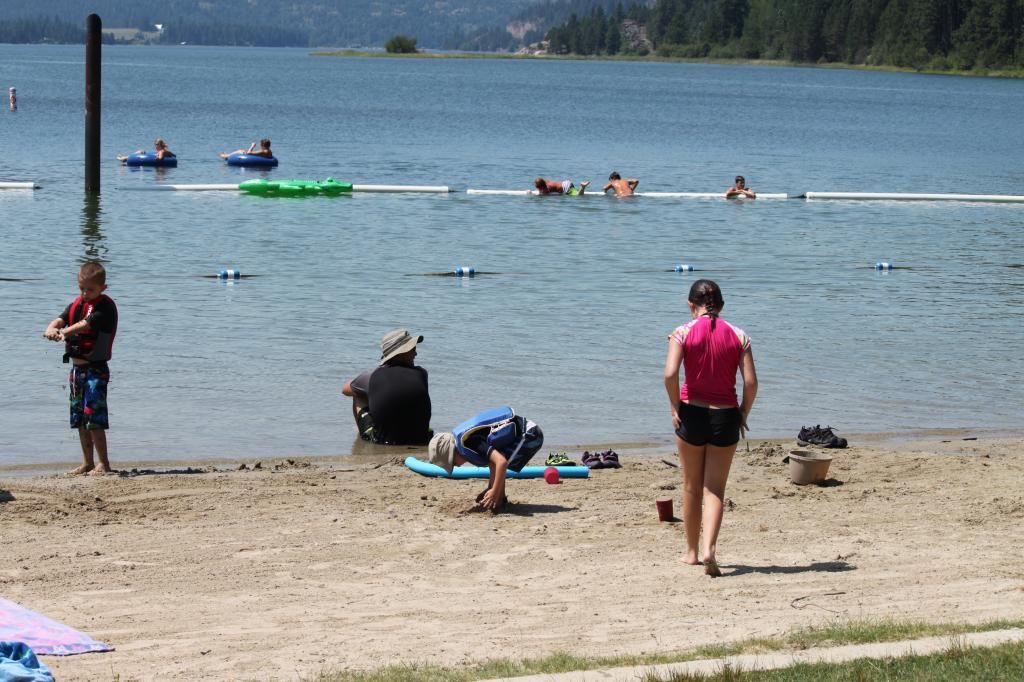 Then, we took a walk to the playground.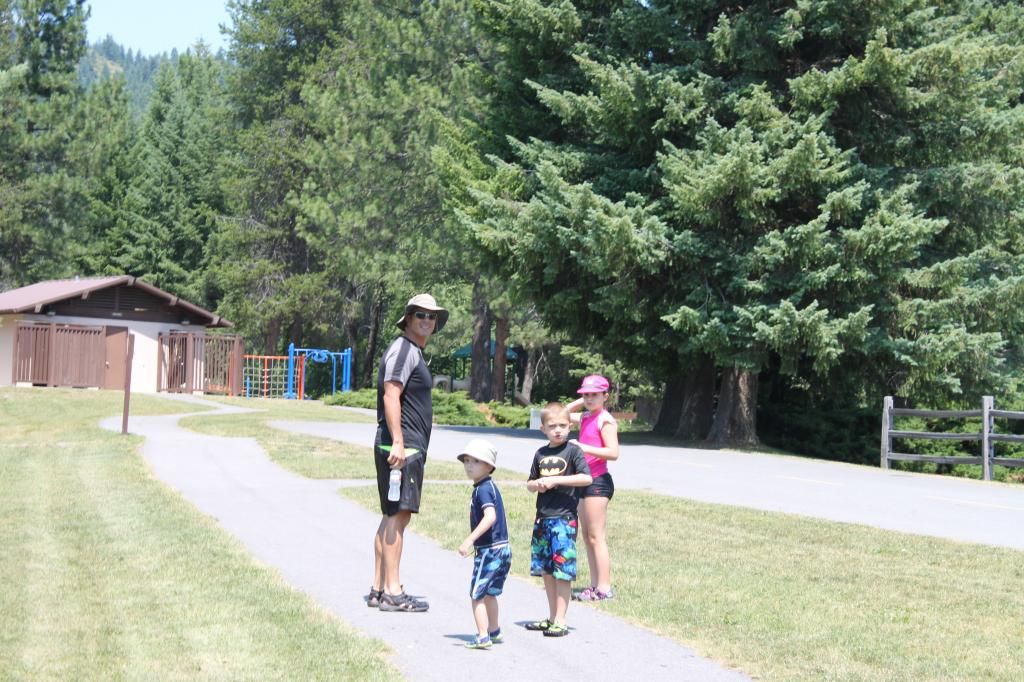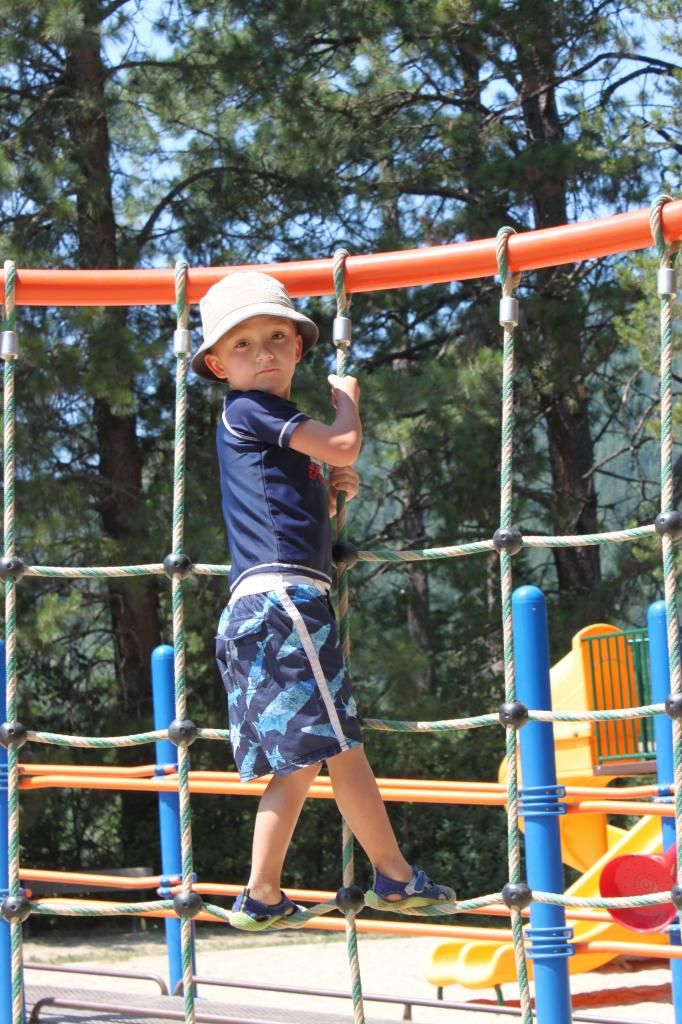 I love this park. It is so, so pretty.
Ben was trying to communicate.
Emily thinks any park with a bar is a great park.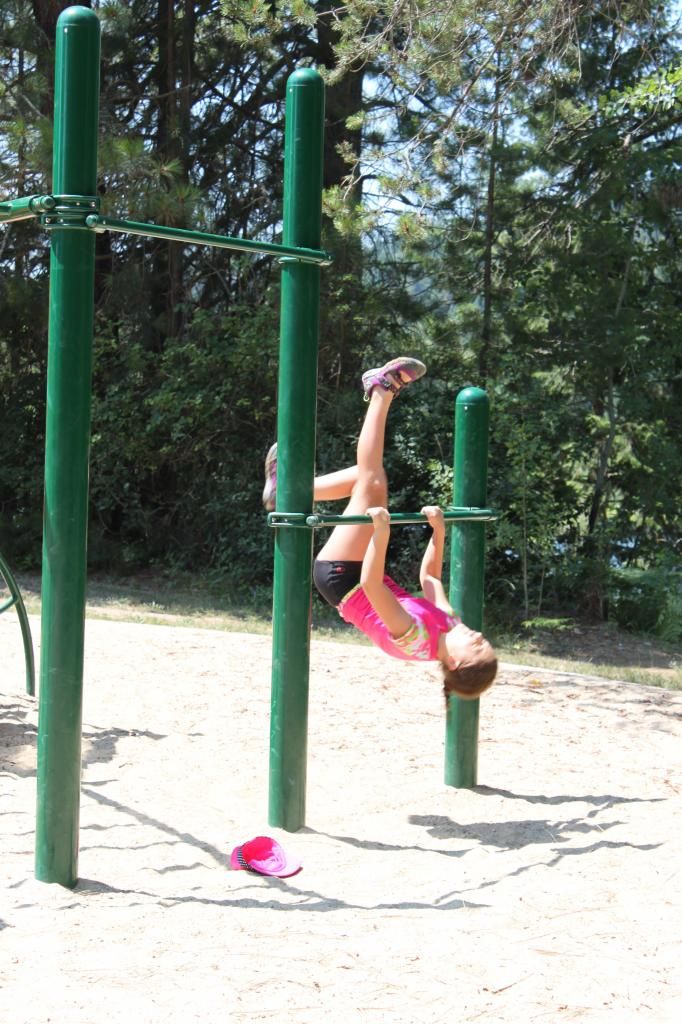 Noah riding a dinosaur.
Then, we went walking through the park looking for Bigfoot. We didn't find him.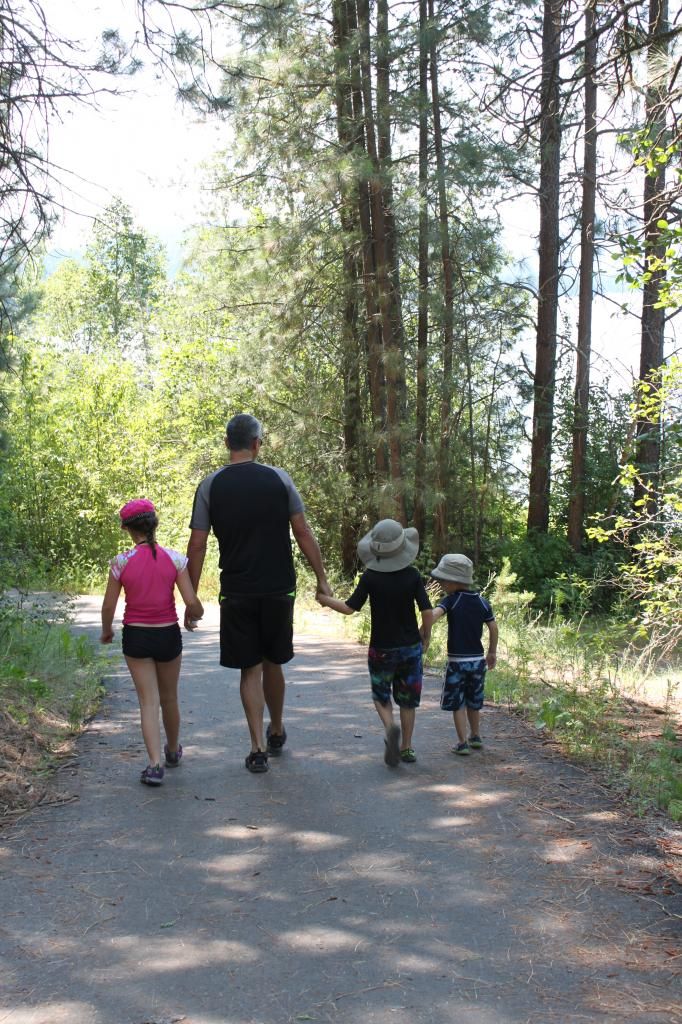 After lunch, David took a nap (shocker), I read my book, and the kids did a little of everything.
Then, Ben's waterbed was floating down the river, so Emily and Noah tried to save him.
He was supposed to grab on to the cord on the kayak, but that didn't go so well.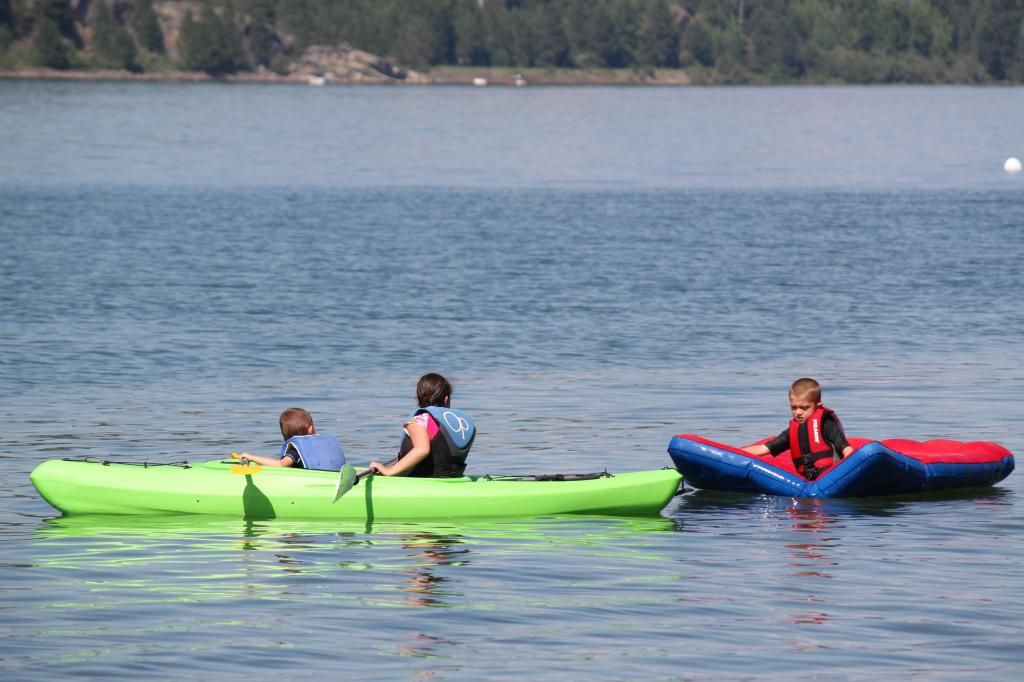 So, David had to get him. Luckily, he woke up from his nap in time. I thought I'd have to do it.
We watched part of the movie Jaws, maybe not the best water movie. Then, Ben turned into a monster and tapped fangs to his face. He made some for Noah too. They look real scary!
After dinner, we took out the speed boat. I don't think the kids have ever been on the speed boat. This time, we were going to pull them on the raft with that. A whole different experience from the pontoon boat.
My hubby looks hot. I'm a lucky girl.
The kids were excited about the speed.
Ben thinks speed is more his style.
Noah decided to be brave and went out for a little bit.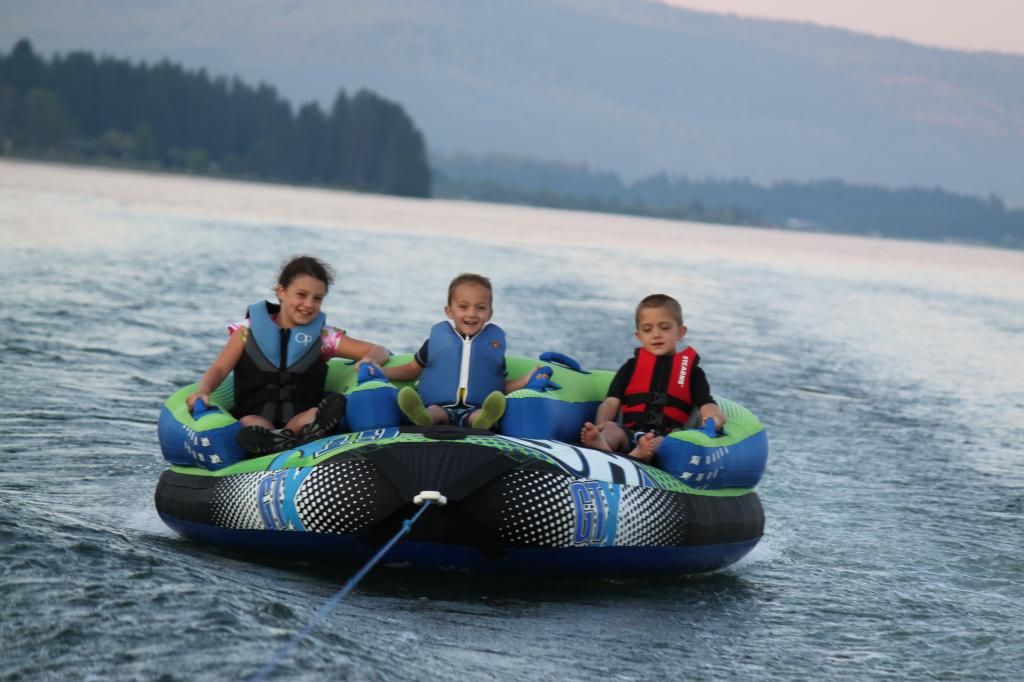 But, a few big waves, and he was done.
Then, it was time for Em and Ben to have some fun. Em said just go a little fast, and Ben was chanting faster, faster!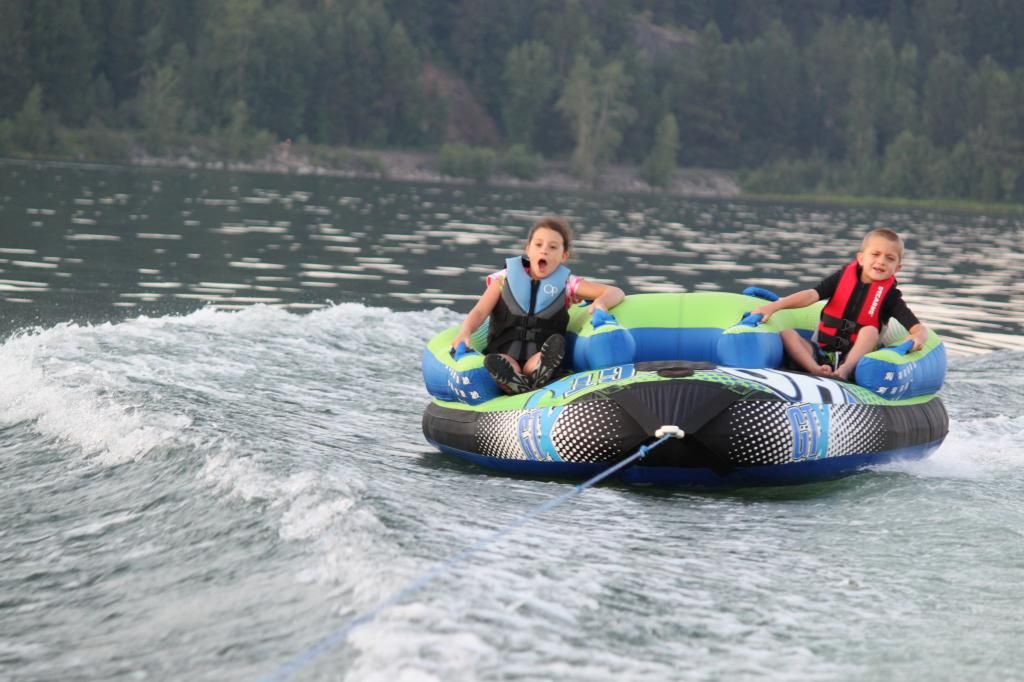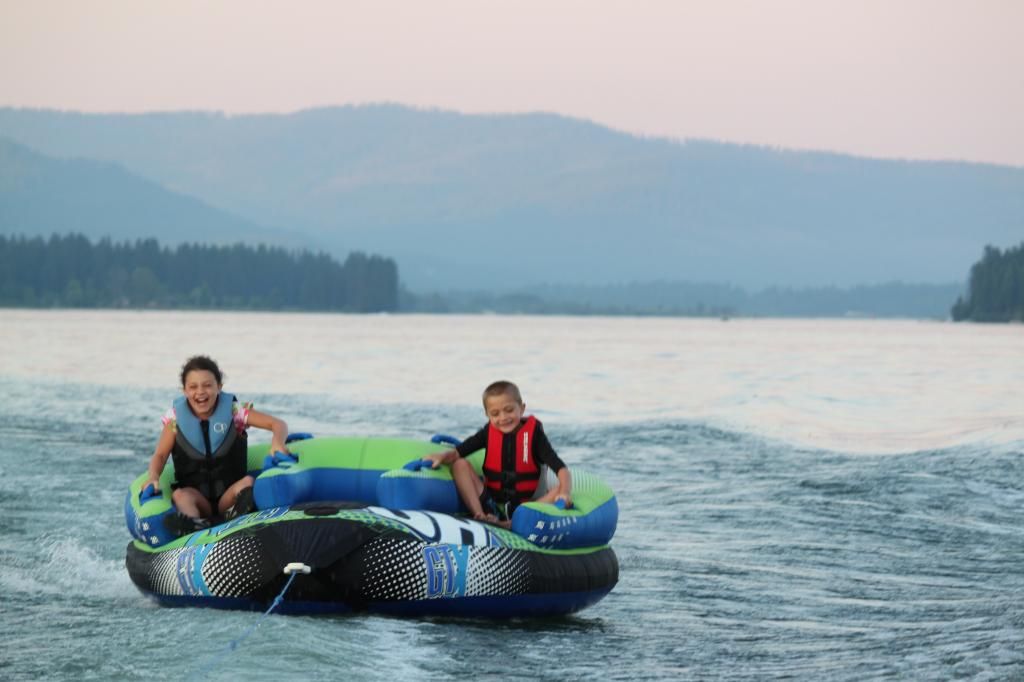 Here they are flying over the wake.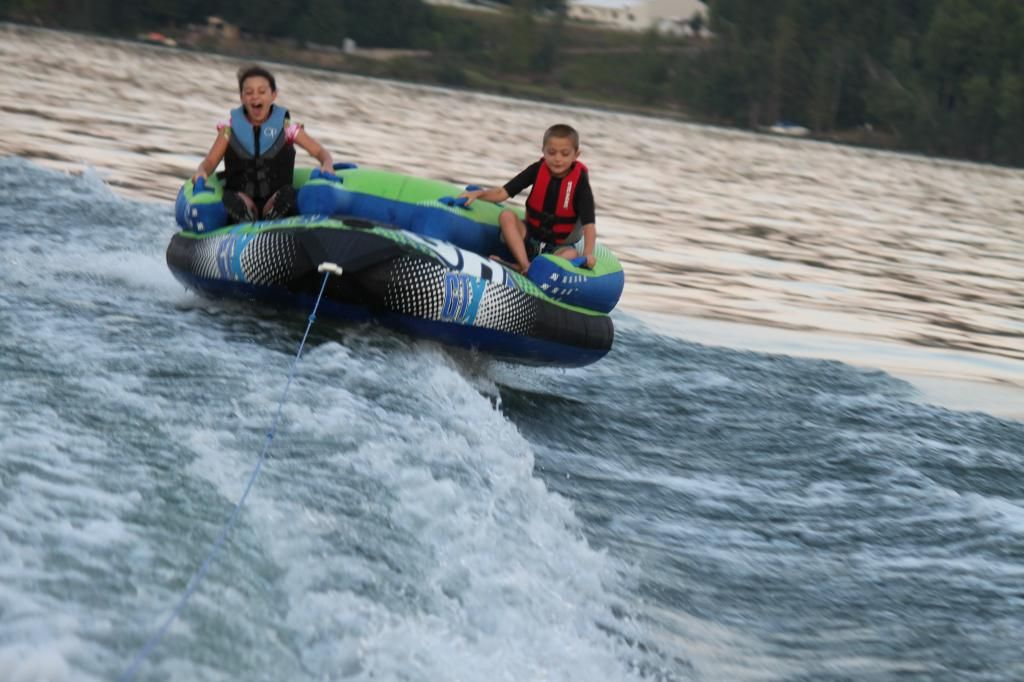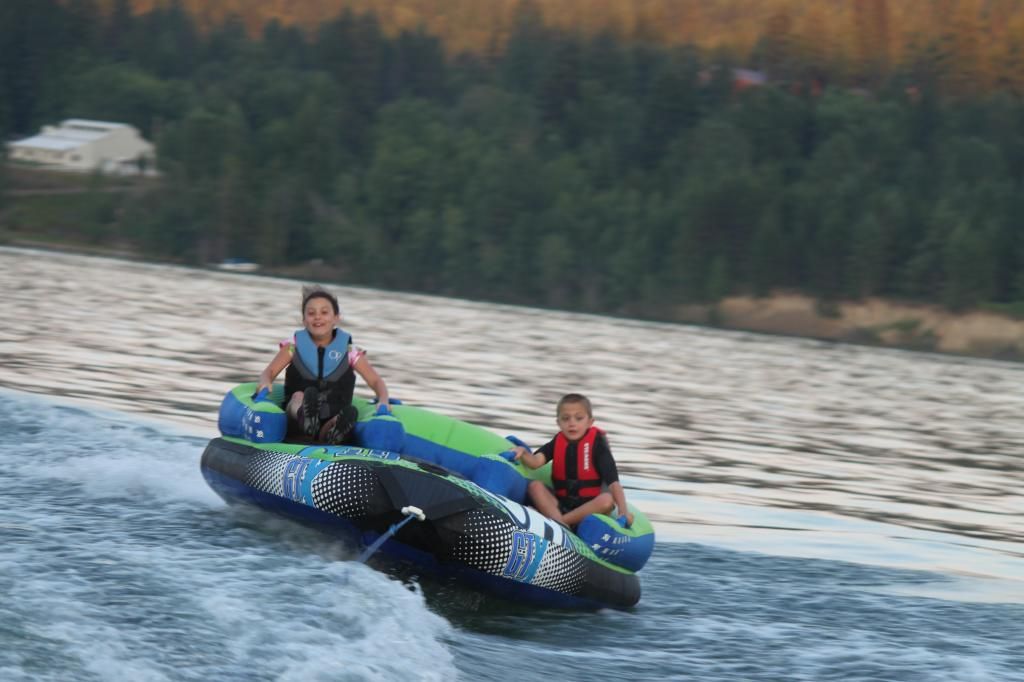 Whew...they made it that was fun!
They had a great time. Em said she likes the raft better than the jet ski. Noah likes the jet ski. Ben is undecided.
Here's a video if you want to feel the thrill a little.