I actually did take one photo yesterday. Noah found this old Fisher Price toy that used to belong to cousin Greg. David thought it was super cool because he used to play with an identical toy. It was from 1970!
We headed to a different beach this morning. It had a pier and David and the kids went out to take in the view. I stayed on shore.
They found a starfish.
Then, two...
Then, three...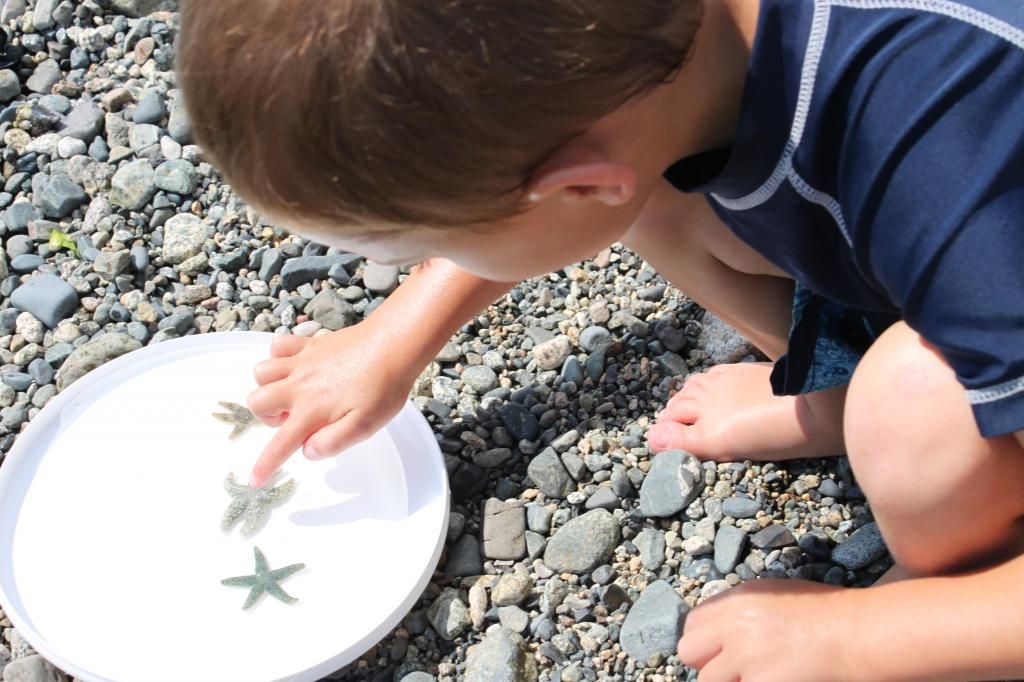 They were all dead.
Emily made a habitat for them complete with seaweed, rocks and dead crabs.
There were lots of dead crabs.
Noah found one that was his size.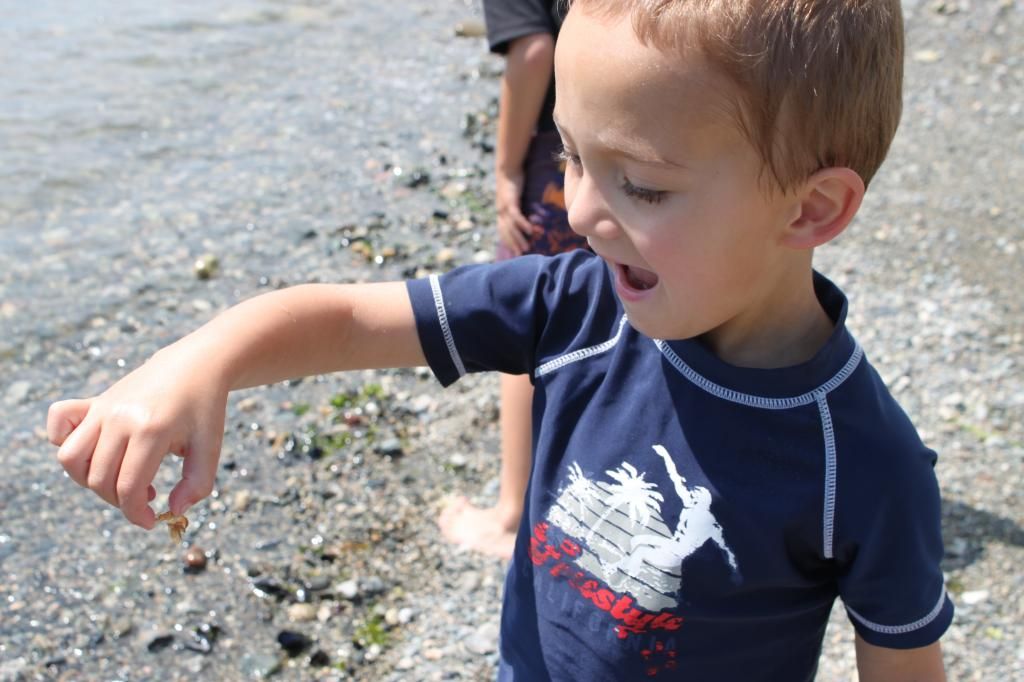 And a middle one for Ben...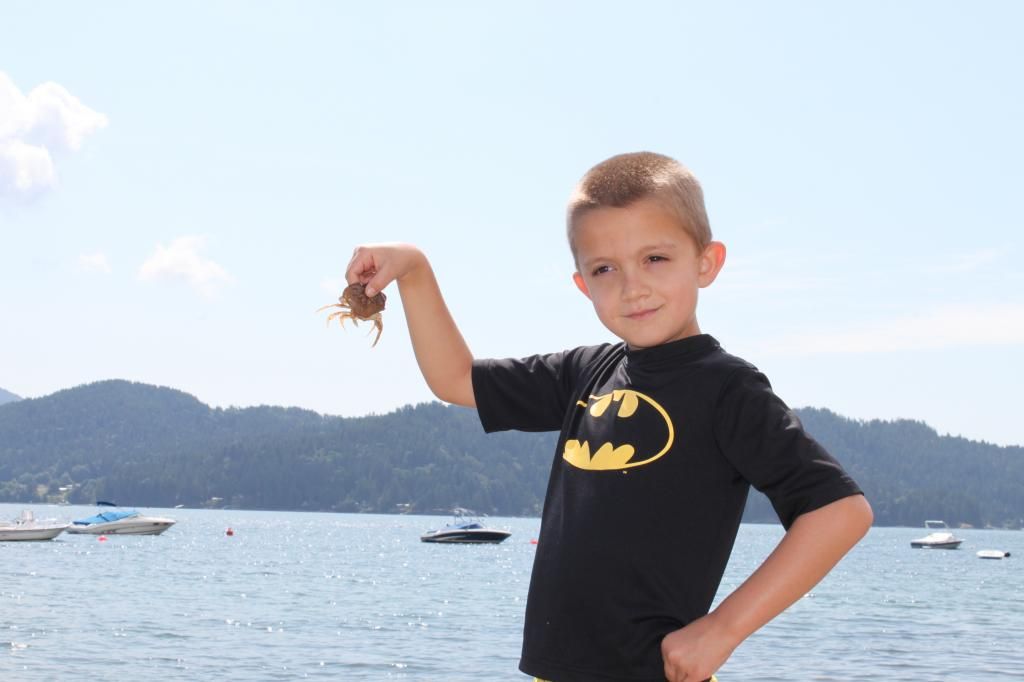 David and Ben went off exploring.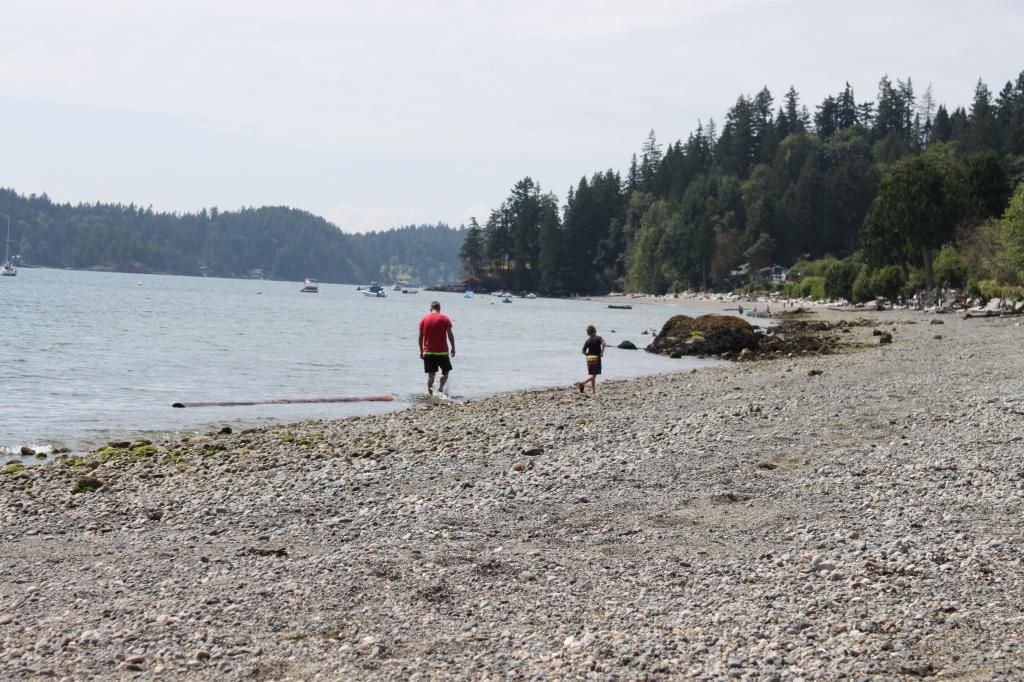 Here's the pier. Notice how tall it is at the very end?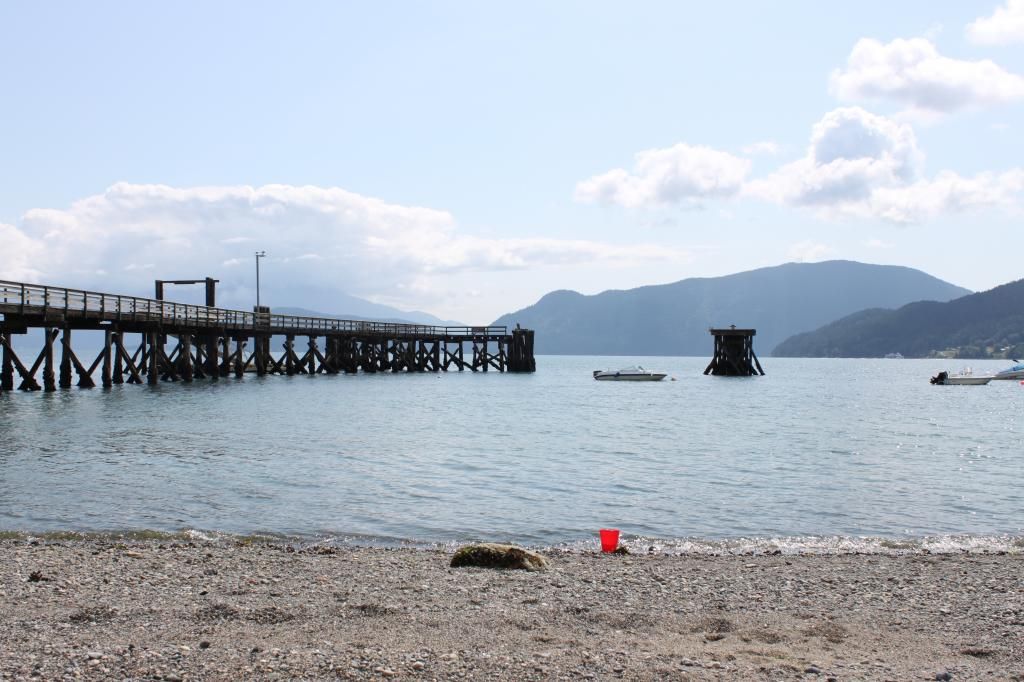 Everybody jumps off the end of the pier. So, we decided when in Rome. David was going to go first, but he kept chickening out. I said, I would go, but once I got ready, David wanted to do it first. This went on for close to 45 minutes. Then, he finally went.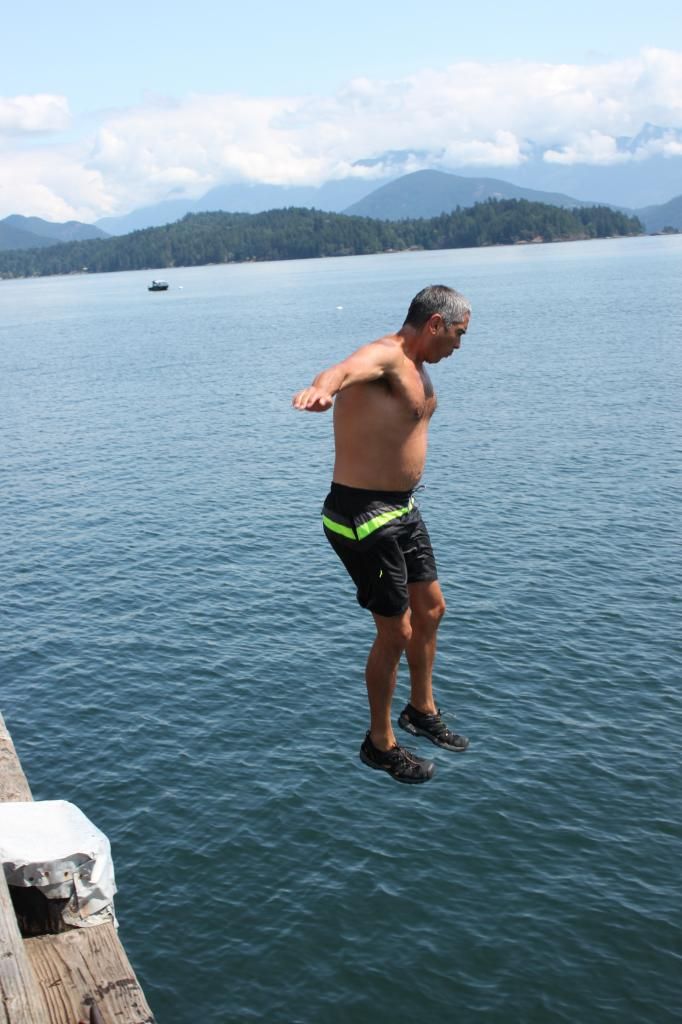 It's probably 15-20 feet down as we were at low tide. Ben wanted to go next, but with David. I love that Emily was so encouraging and she's clapping for him.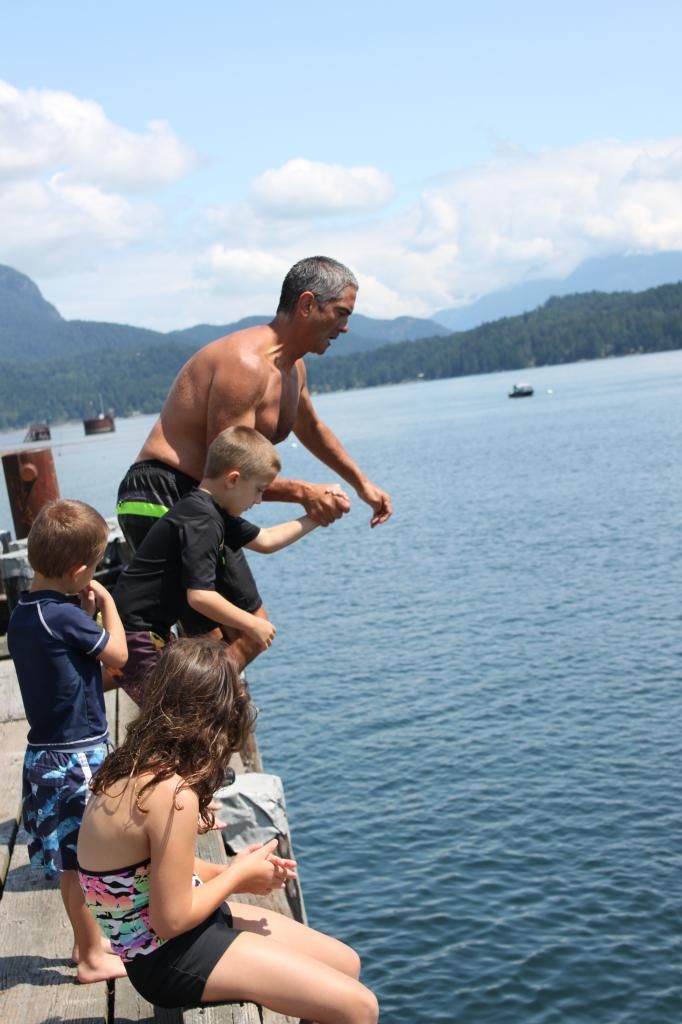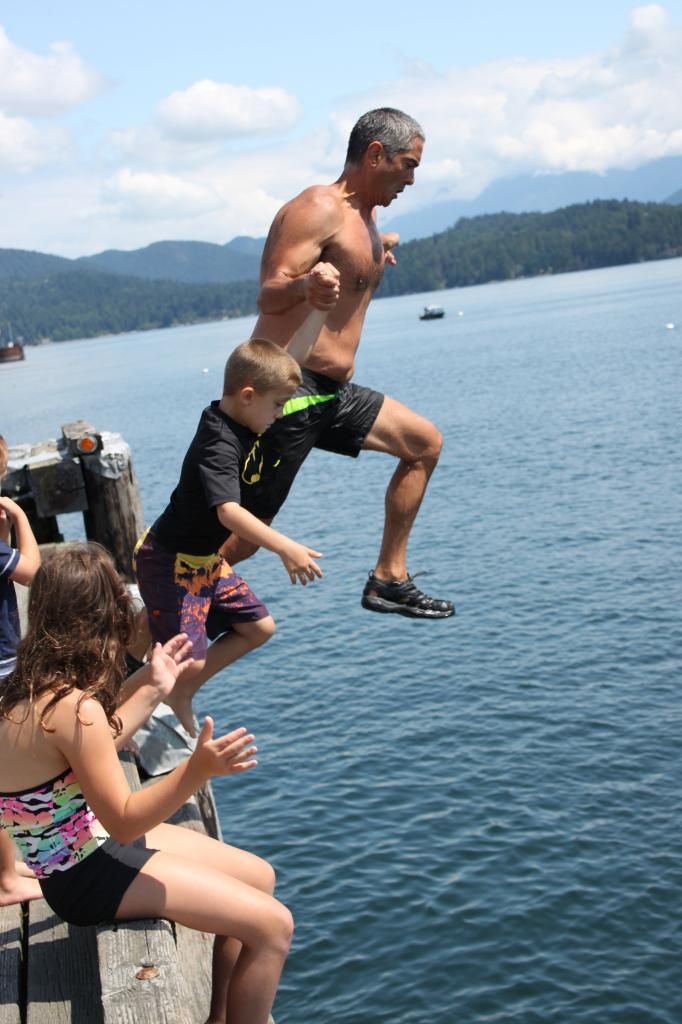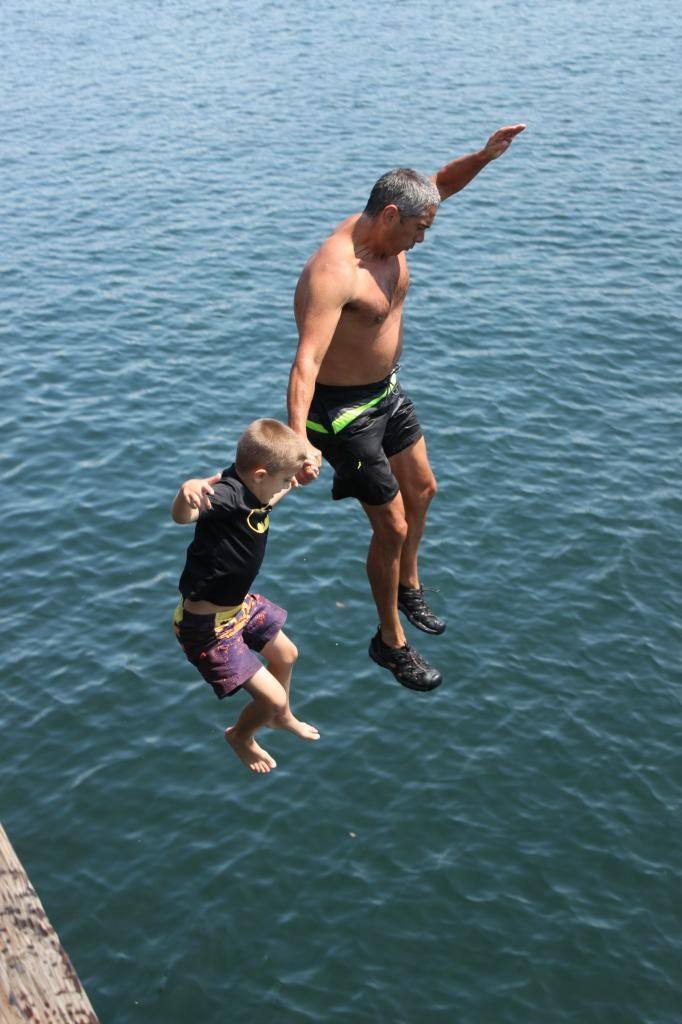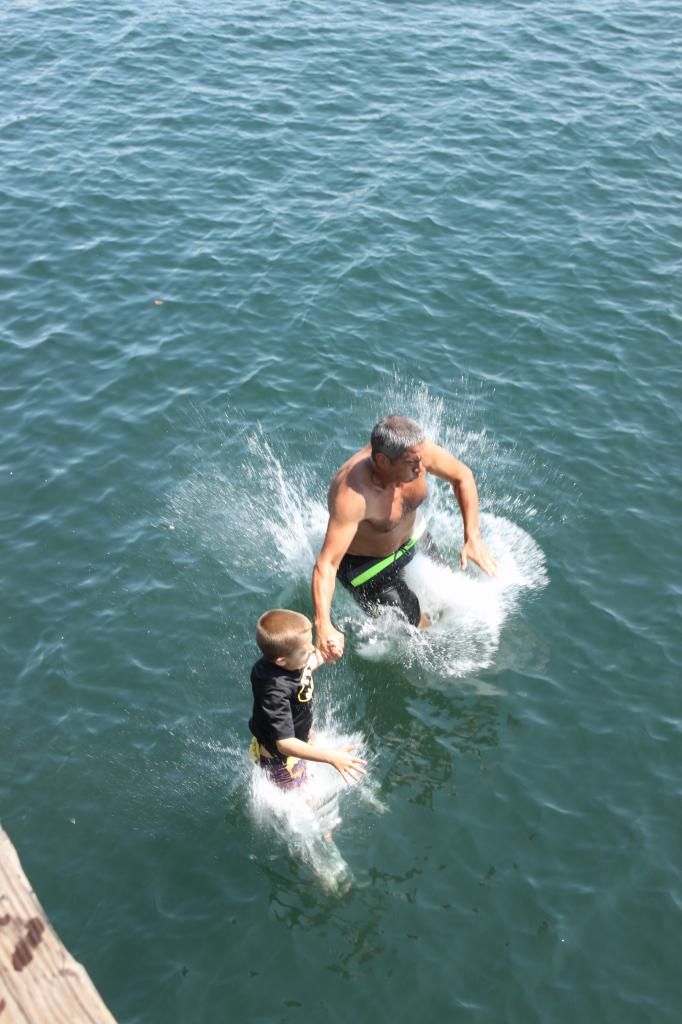 Ben did great. He swam to David so fast when they hit the water.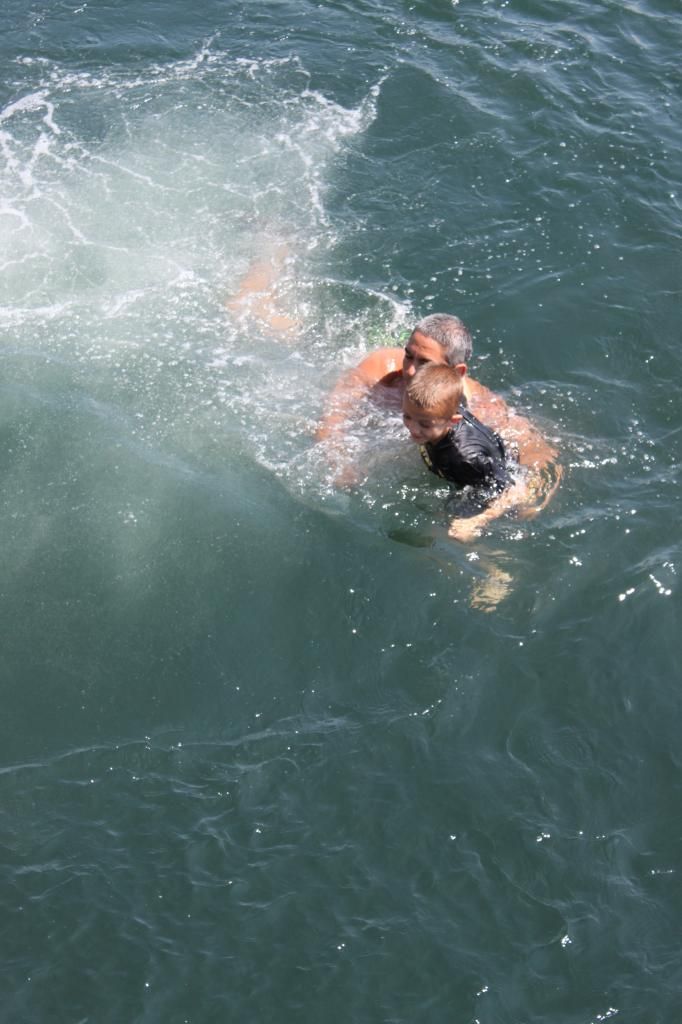 Then, they went again.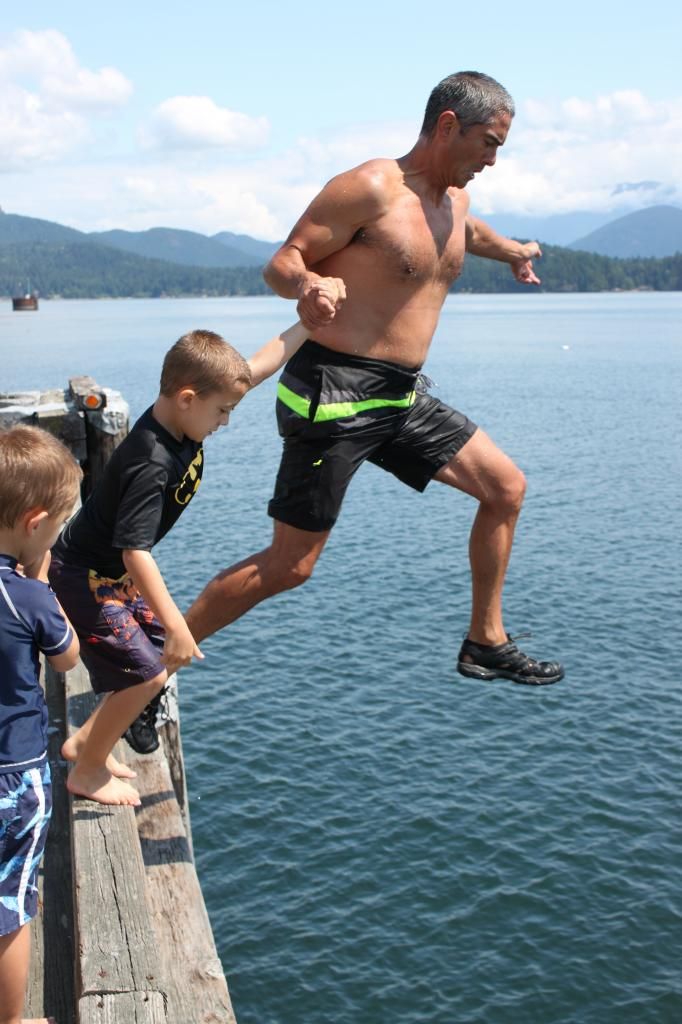 Now, it was my turn. I couldn't do all talk and no action, so I freaked once and went on my second try. Notice my eyes are closed the entire time.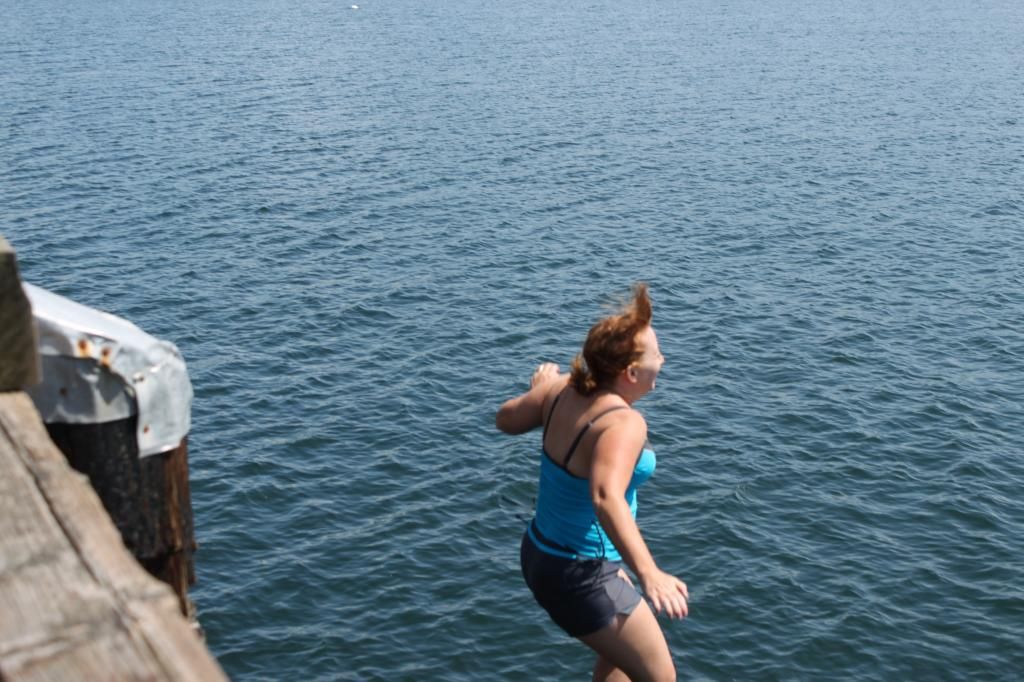 It was soooo freaky. Can you tell who the photographer is in the family? David barely got me in a frame, but at least he got it. I'm 40 years old and I've never jumped off a pier. Neither had David. Emily was too scared. She tried and tried, but in the end couldn't bring herself to do it. This from the girl who wants to ride upside down roller coasters over and over. But, this had several different factors, height, cold water, the ocean.... I tried to get her to go just because I don't want her to have any regrets.
We left and came home for lunch. Then, we hit another beach by their house. Both of these beaches are within a 2 minute drive, so since the weather was bad yesterday, we hit up two today.
Ben loves this log and he makes standing up there look so easy.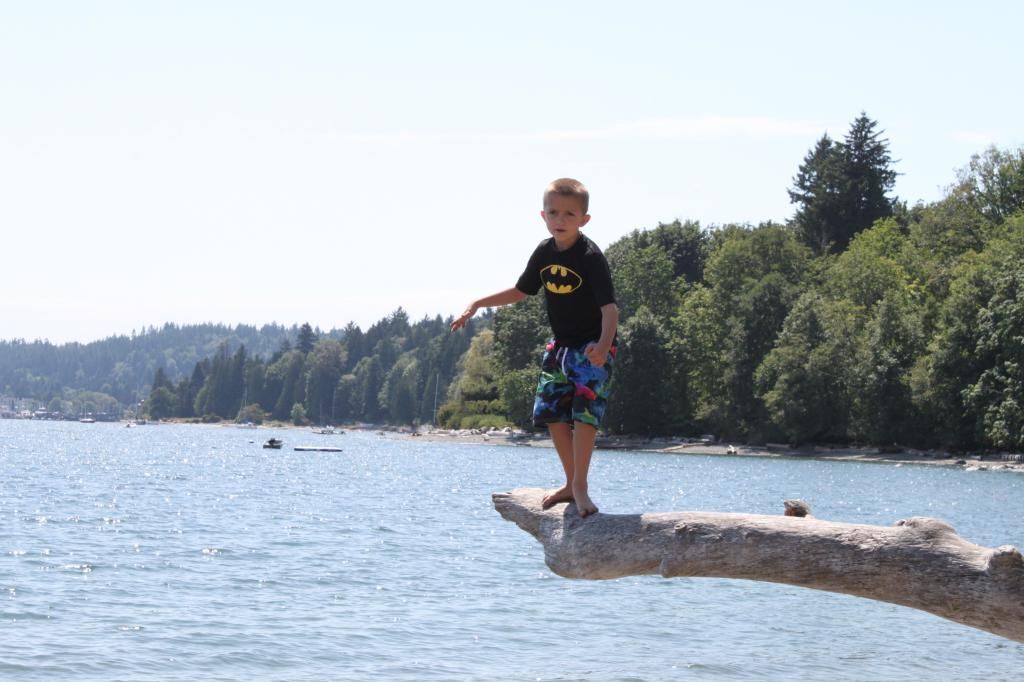 Noah was camped out. The second we get to the beach, the kids want snacks. Drives me crazy.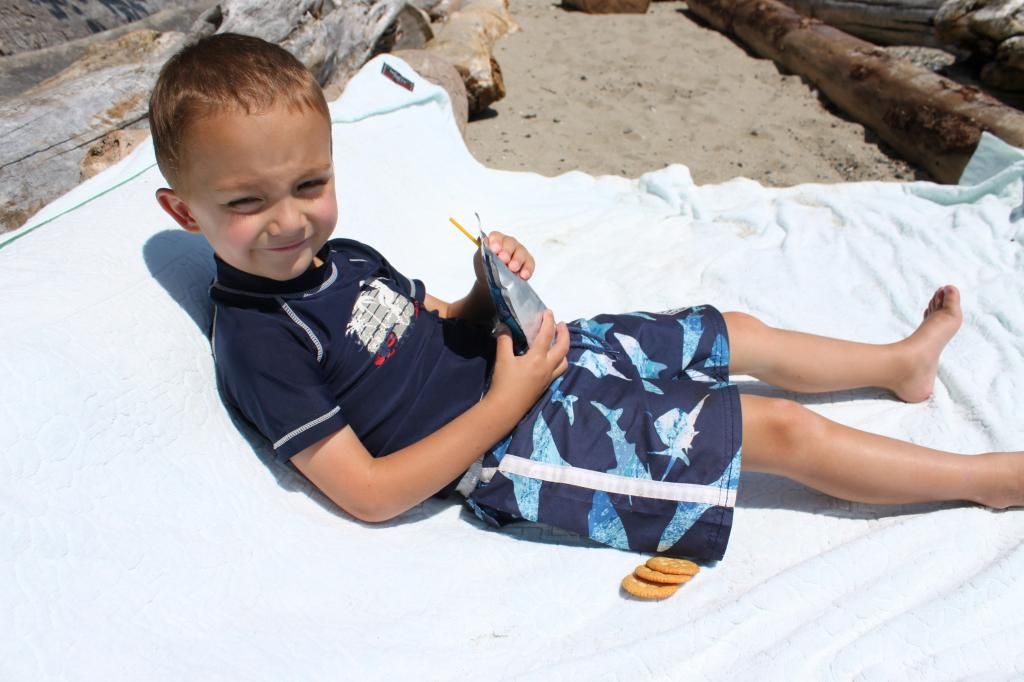 Emily and Amy were out swimming. Amy was dunking her.
Noah found this log that was like a teeter totter.
Emily LOVES her cousin Amy.
I decided to try the log. Not as easy as it looks.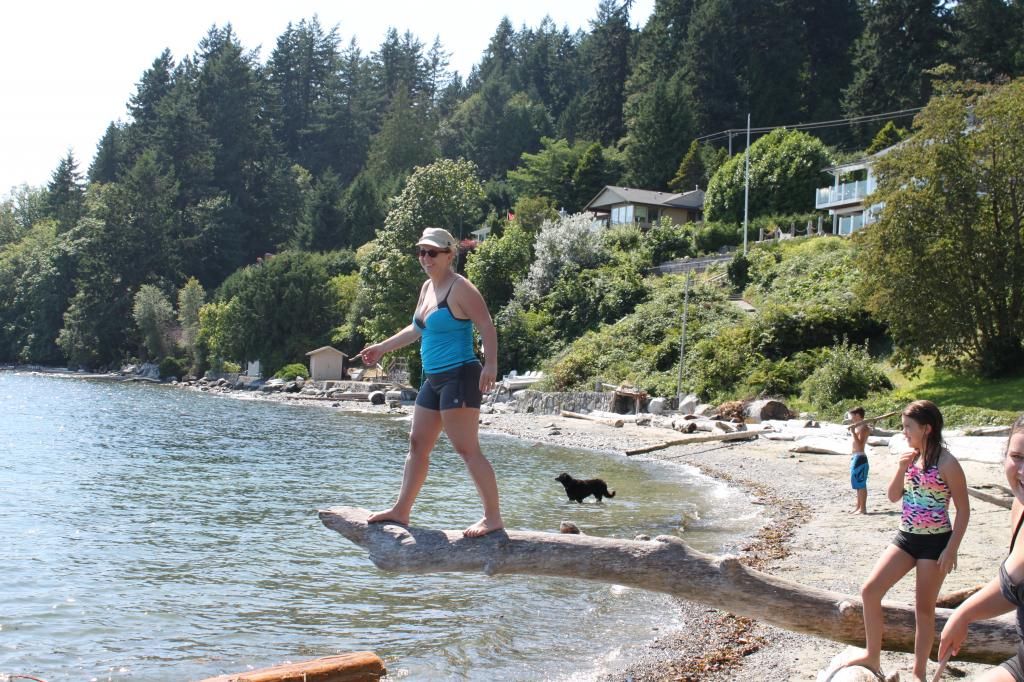 Then, David waltzes out there just to show me up!
The kids having fun.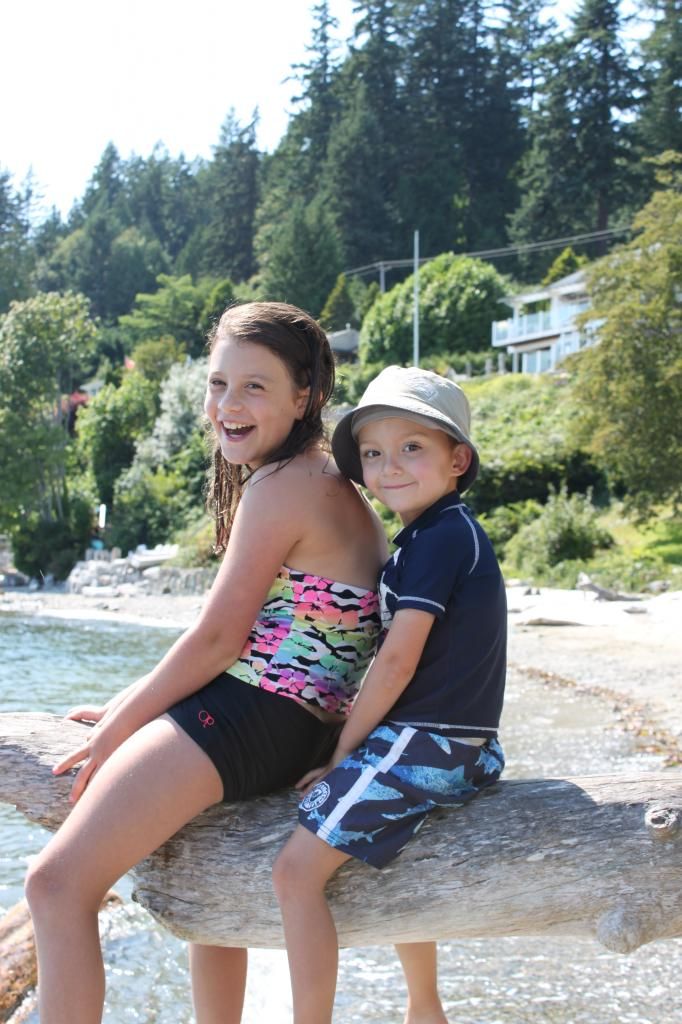 Cousin Amy was playing seaweed monster with them.
Emily and Ben were trying to stand on this log. It lasted about 3 seconds each time.
We went to Chinese for dinner. Noah had my camera again for these next few shots...
Noah was sitting next to me when I went through these pics and he told me he wanted me to put this one on our blog. So, he took it and there I am.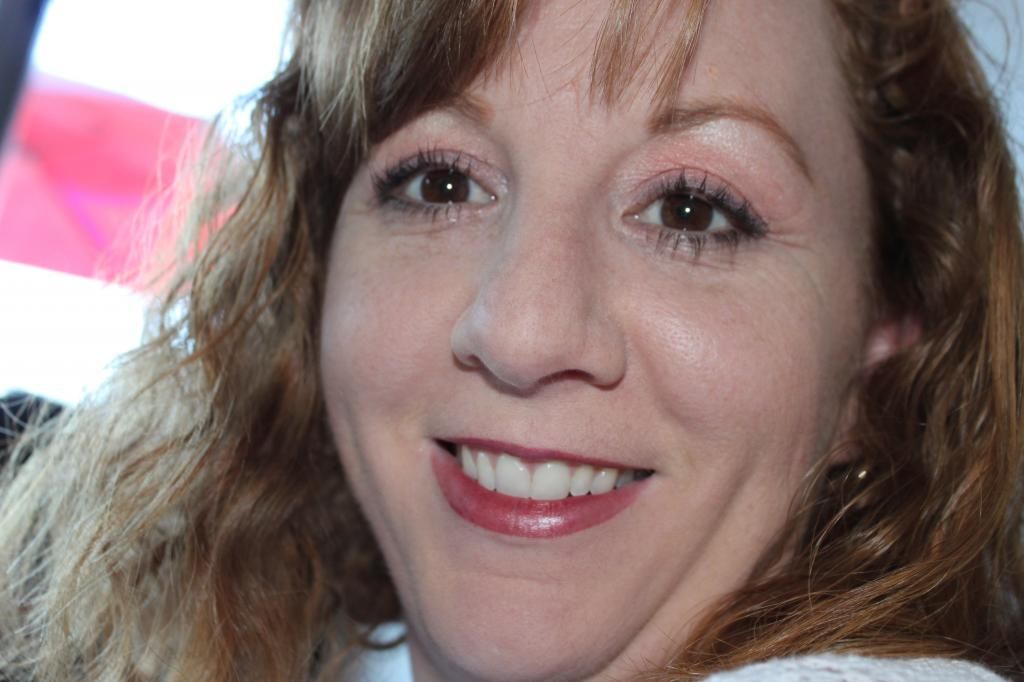 Then, we went for gelato.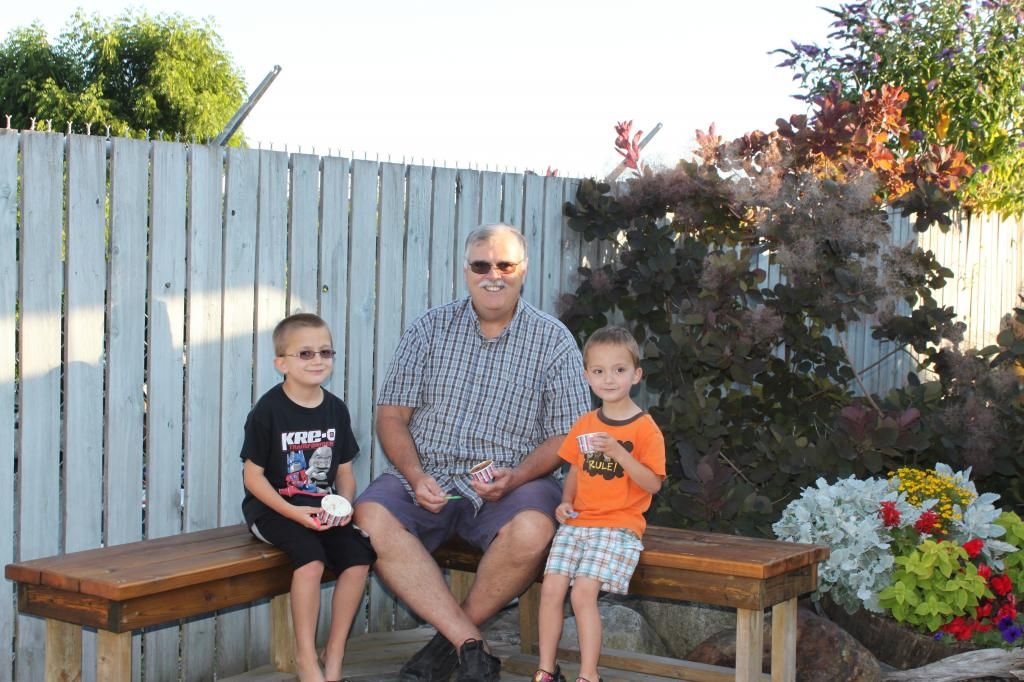 Then, we went back to the pier, so Emily could see it at high tide. It's probably only a 10-15 foot drop around dinner time. She said she would do it tomorrow night!
Here's our tribe.
And here's a picture of the ferry that will take us on our journey home on Wednesday. Boo.