We slept in today. It felt great. I slept the latest and the kids were playing Legos when I came down.
Then, Aunt Paula made pancakes and the kids helped. Well, not Ben, he could care less about that sort of thing.
Look who was up in the garden eating raspberries! These are the neighbors bushes, but the come into their yard and the neighbor doesn't mind them eating whatever they want. They have more than they can eat. Well, there is enough for humans, the deer need to find their own food source.
We had to toss a rock at it because he will eat the entire raspberry bushes if allowed. Noah was more than happy to chuck a rock. His aim was way off, but Aunt Paula got him on the rump and he ran off. Only to come back a few hours later.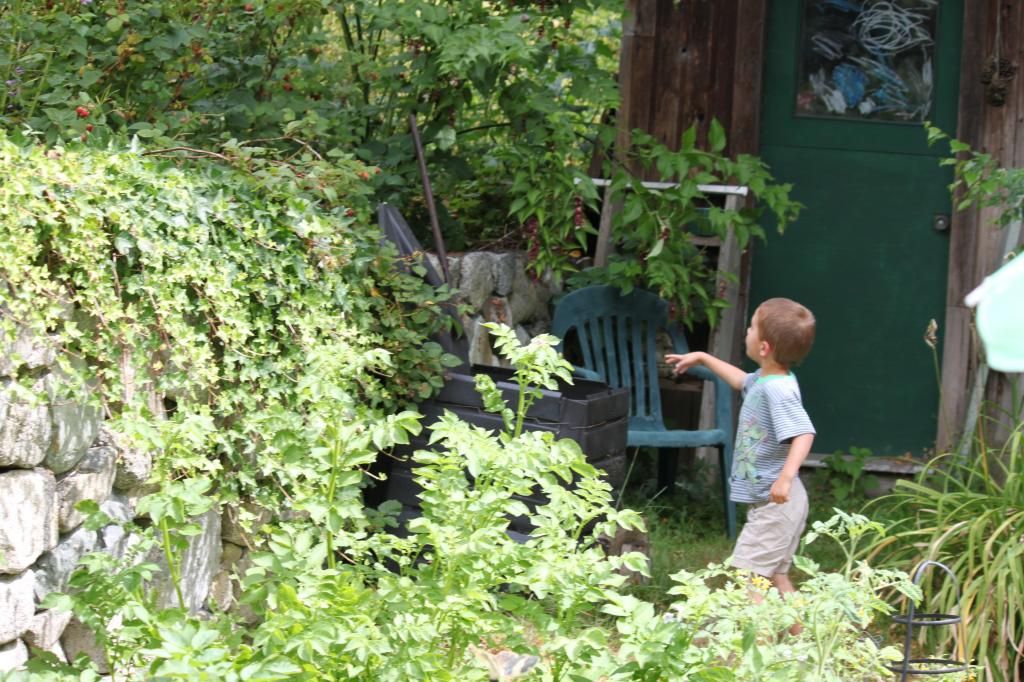 It was supposed to rain all day, but by noonish, it cleared. We went to feed the ducks.
The kids thought that it was fun. Until a few geese squawked at us. Then, Em and Ben went and hid behind me.
We gathered quite a crowd.
The kids bench jumped down the pier.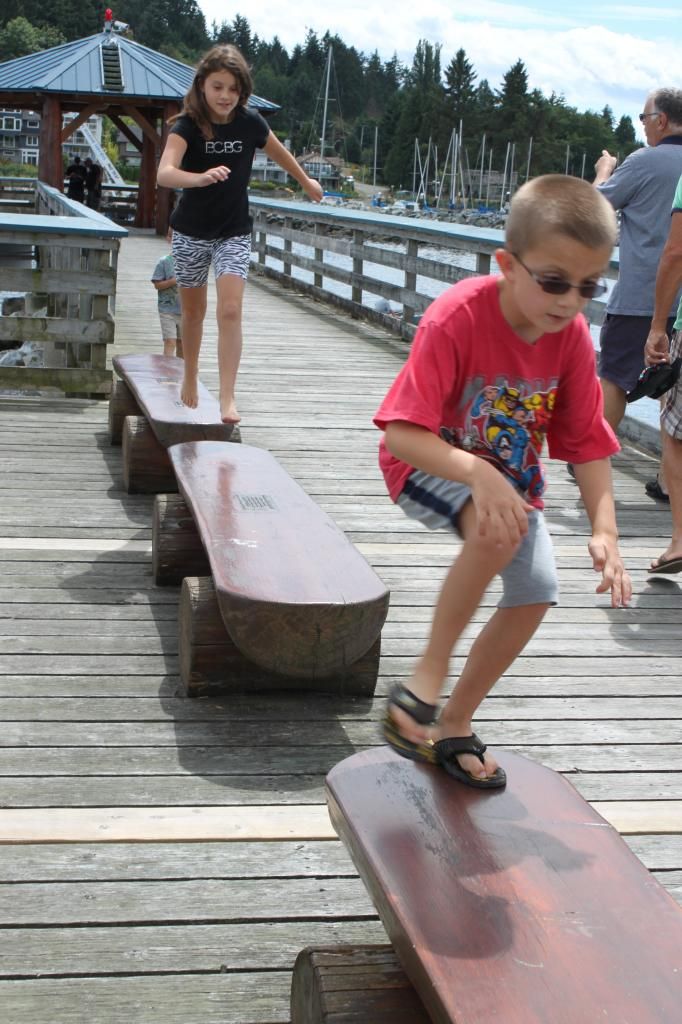 Then, we got gelato! YUM!
This is what it looks like, but they have 3 cases full of different flavors.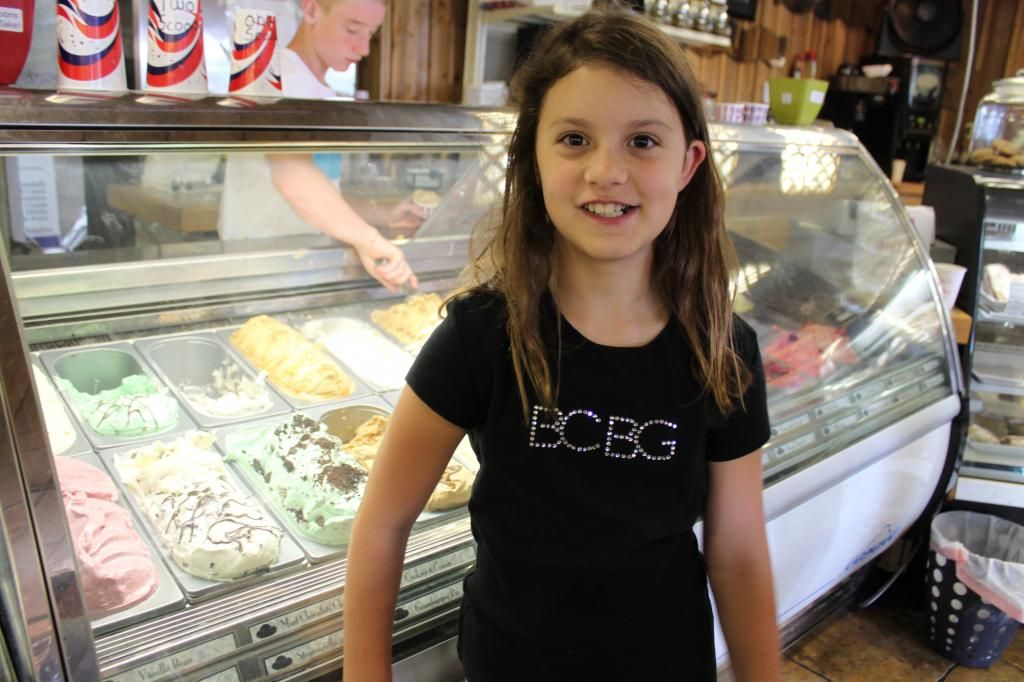 We found a playground.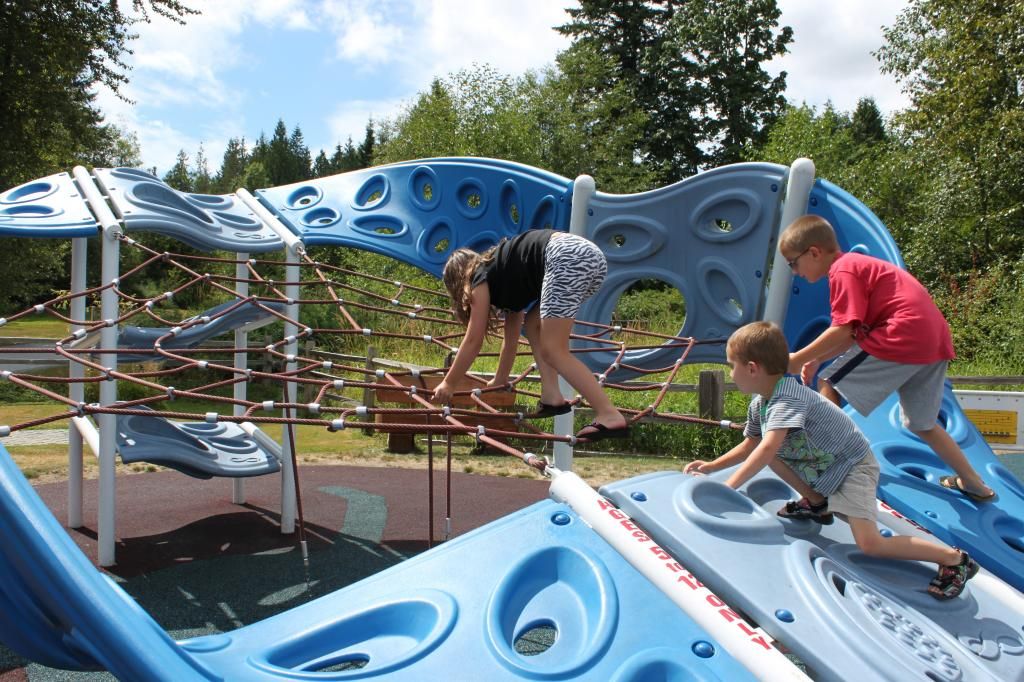 And there was a giant xylophone to play.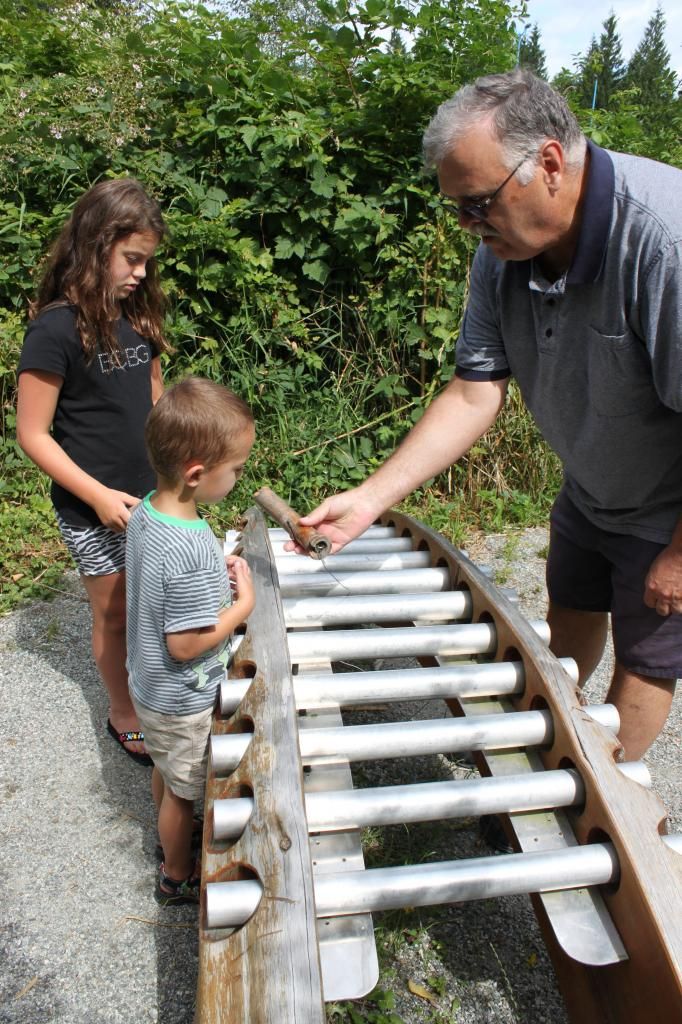 Aunt Paula and Uncle Terry made us a delicious Thanksgiving dinner feast! So, while they were finishing up with all of that, we took off for the beach. Emily was looking for beach glass and cousin Amy is a pro finding it. We collected quite a bit tonight, so we'll have to make something out of it when we get home. I'm pinning ideas already.
Ben did what he does best...run.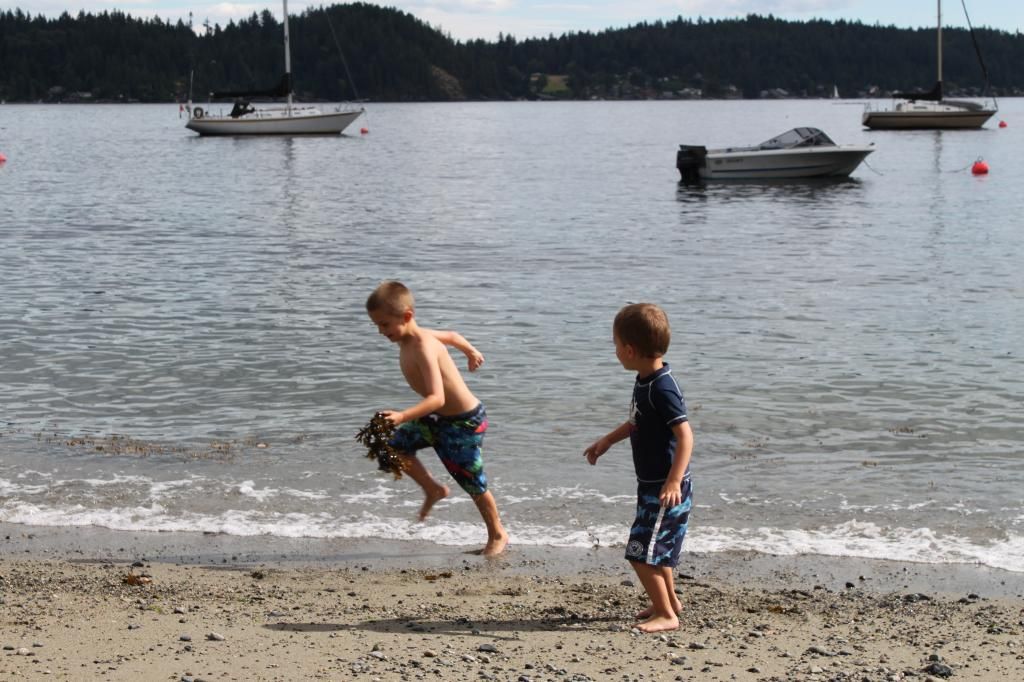 David went for a little walk.
Then, the girls played in the water.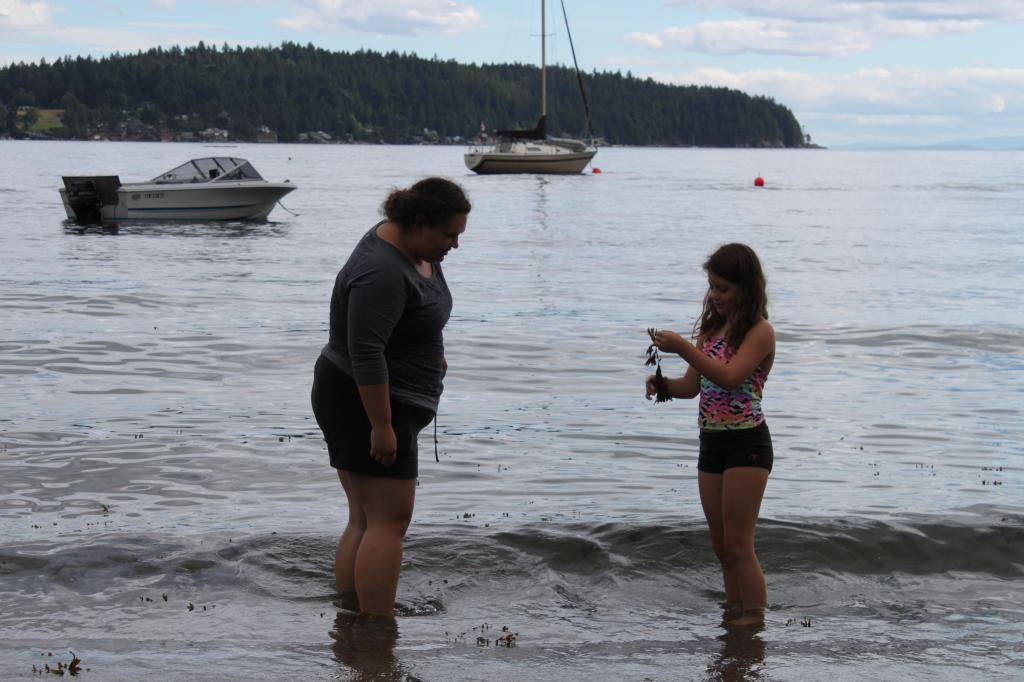 My boys...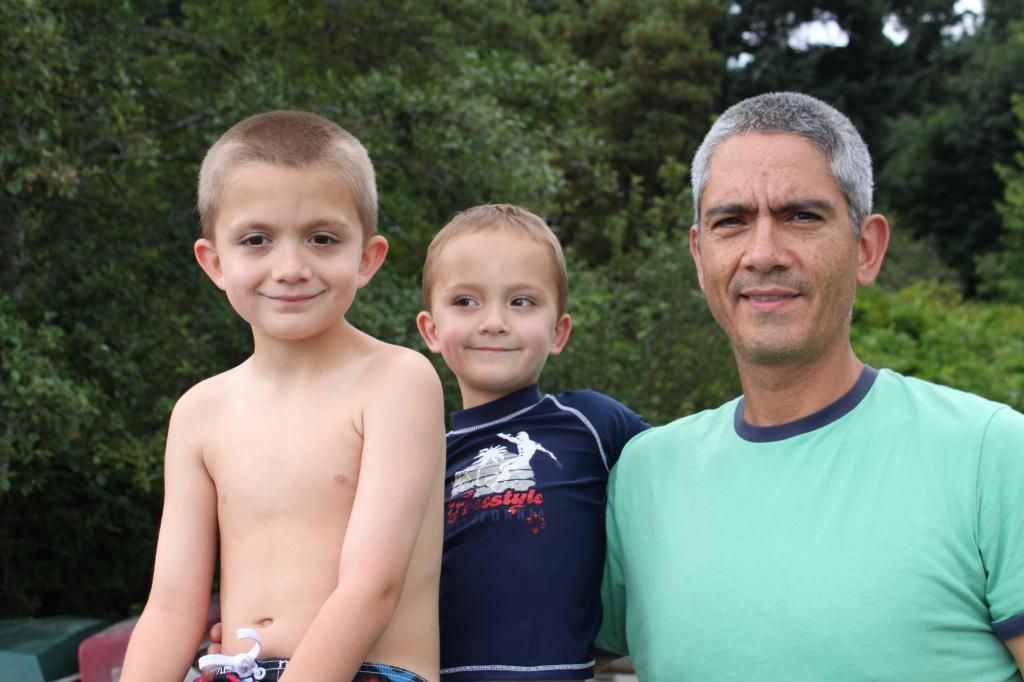 Ben found this stick...
Noah found this one... (it's a little on the large side)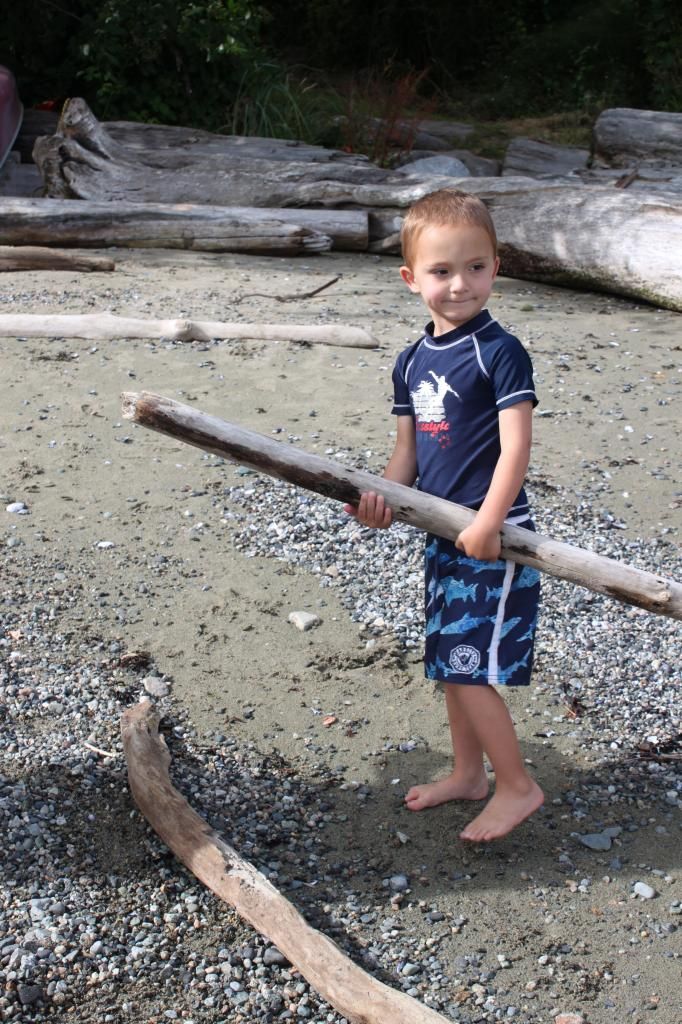 Then, Noah wanted to take a few pictures. Most were blurry or of rocks or someones foot, but I liked this one of David looking for beach glass.
Then, we had a feast! I think we are headed to a different beach tomorrow, but we'll see. I love taking such long vacations. By this point, we are really in relax mode.