We woke up today early. We wanted to hit the road and get to the ferry. Aunt Paula warned us that Friday afternoons the ferry is super busy, so we were trying to beat the crowd. This is what my boys looked like this morning.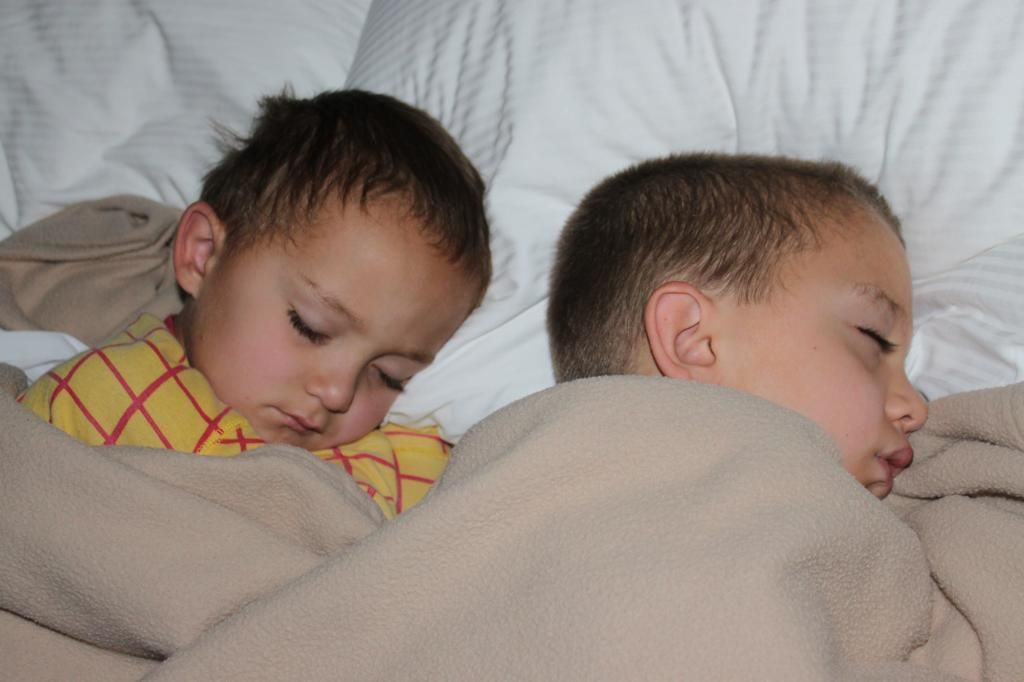 The drive today was GORGEOUS, as all the drives we've done here.
I had a stop at some waterfall planned, but we were making good time and the kids were quiet, so we pushed on. We made it to the ferry at 11:40 and luckily, there was still room for us! Yea! We made some sandwiches in the car, drove on the boat and headed to the top to soak up the view. I'm always so happy to get to this spot.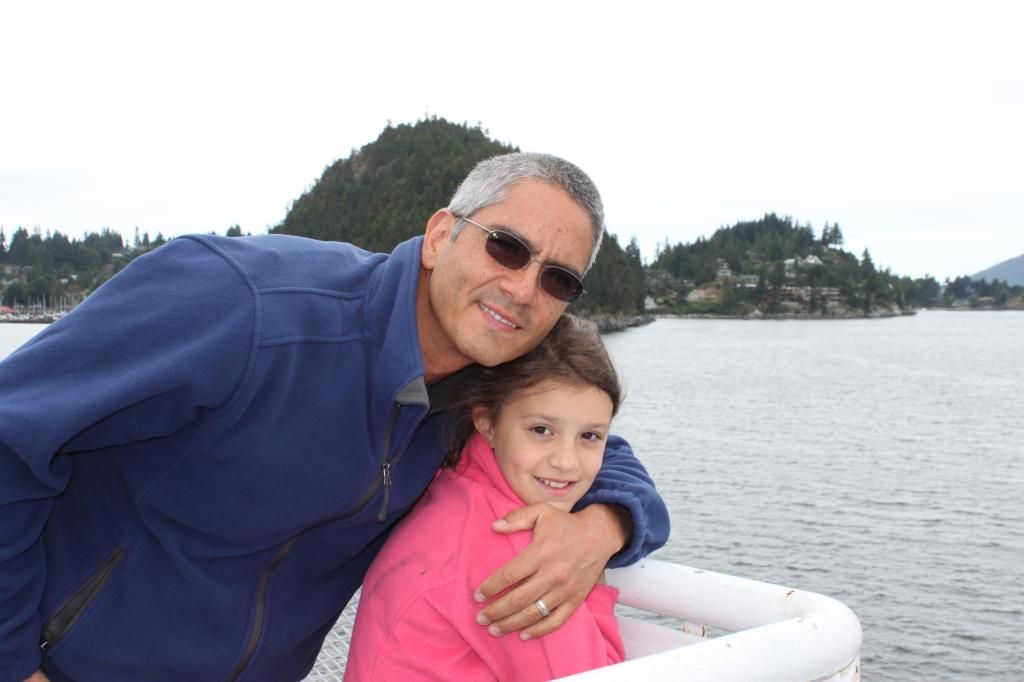 I will live by the ocean one day. Mark my words. I told Emily, I could live on this little island, so she took a picture of it.
Noah got angry because Ben was taking pictures and thought he was Spiderman and Noah wants to be Spiderman. He wasn't happy.
Emily took this of us.
I made Noah throw his frowny face in the ocean and replace it with his smile.
The kids think it's fun to take pictures with my camera, so here's another attempt.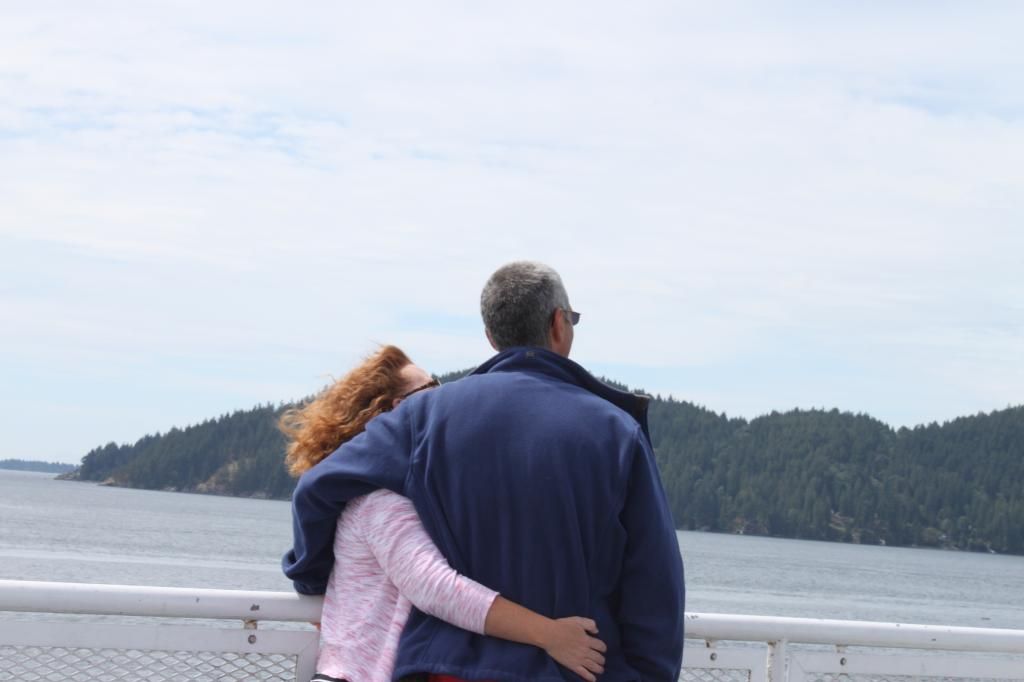 We surprised Uncle Terry and Aunt Paula by being early. Emily and Noah helped Aunt Paula make banana bread.
Noah actually ate broccoli!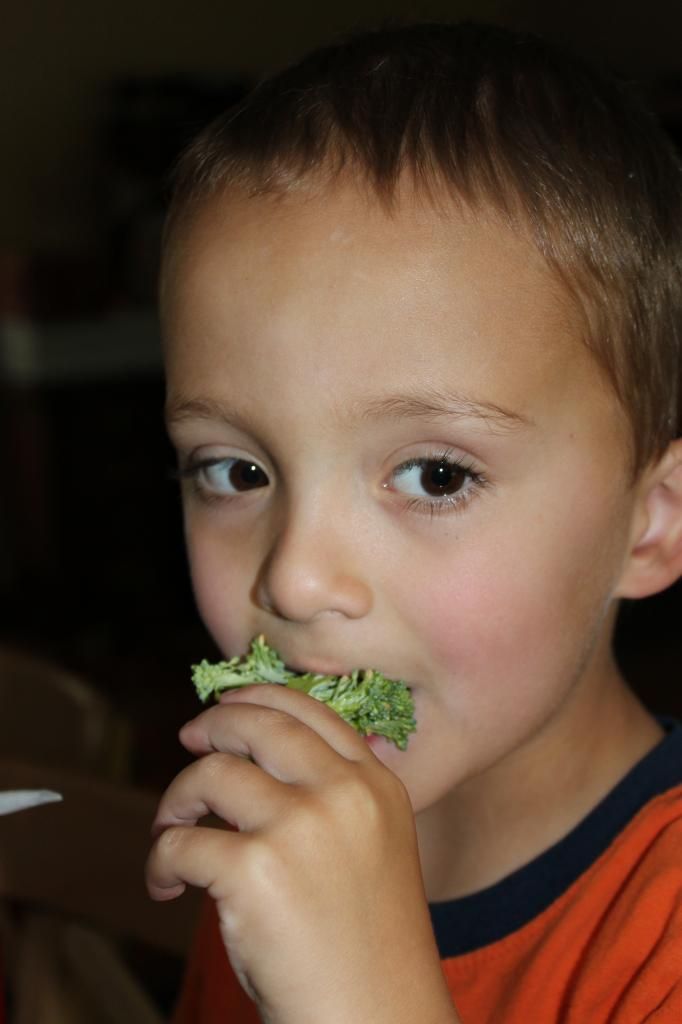 We headed to the beach by their house. Noah thought this shell was really cool.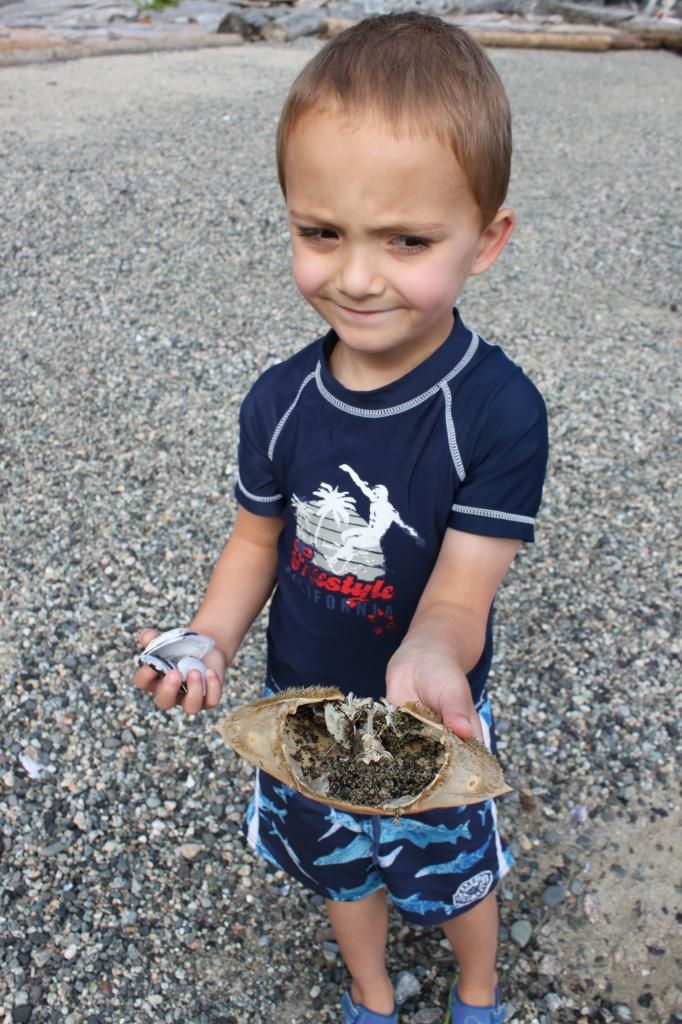 I told him to turn it over as it was a crab. And when he did and saw it, he freaked out!
The kids enjoyed the water and the beach.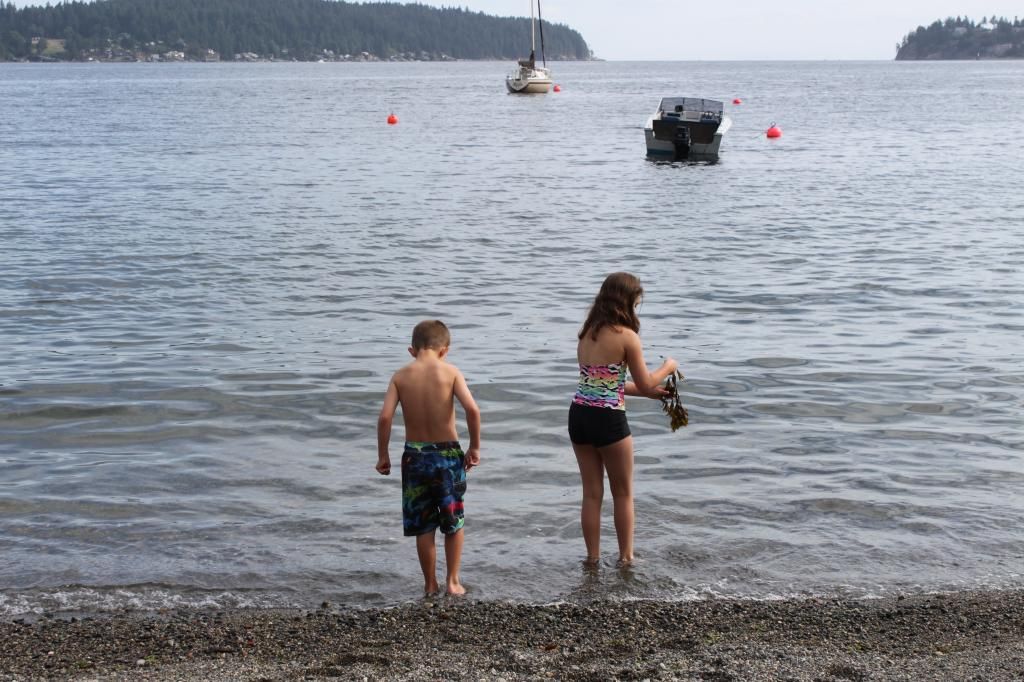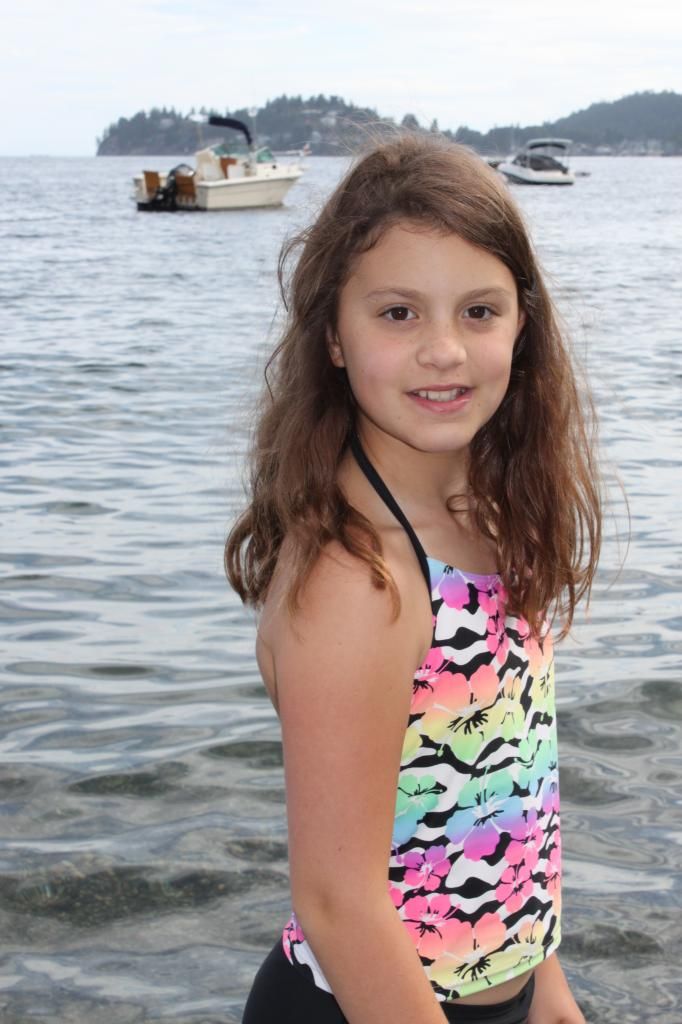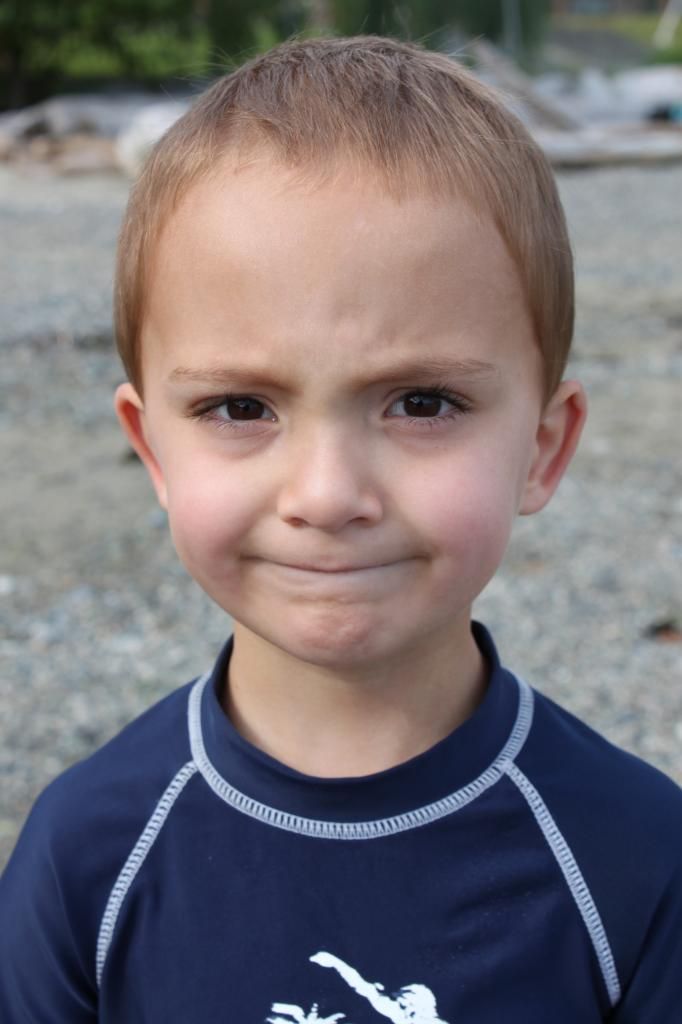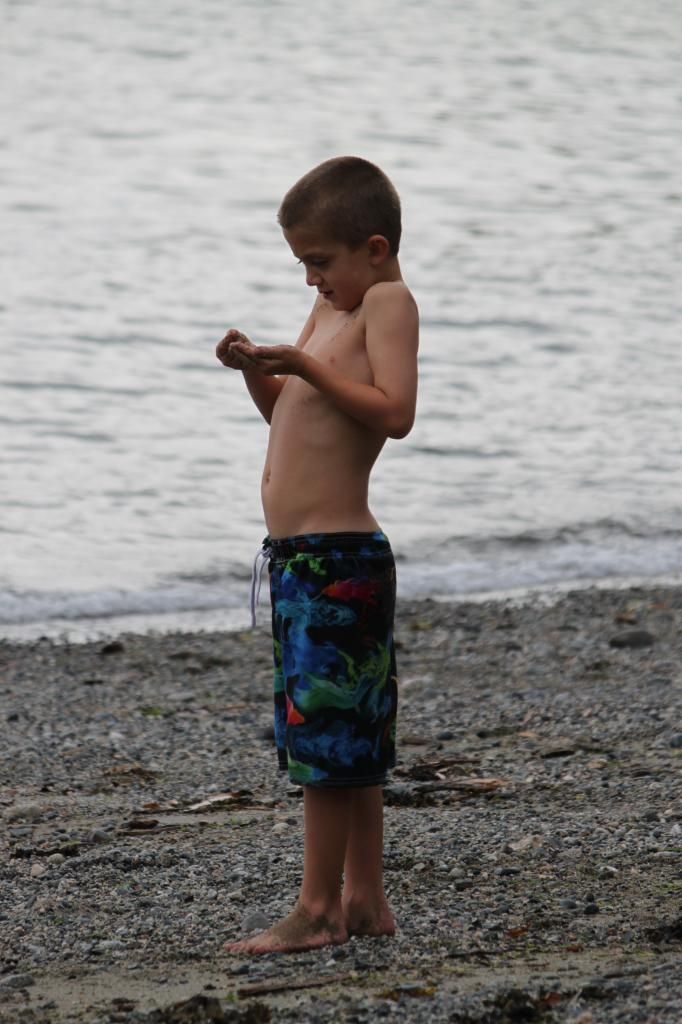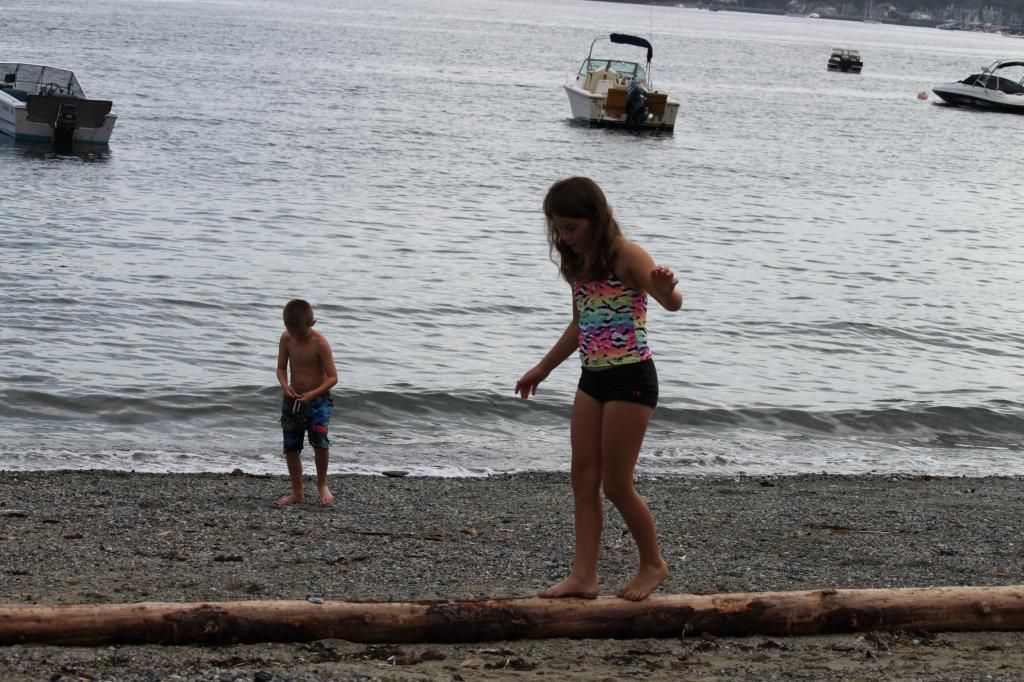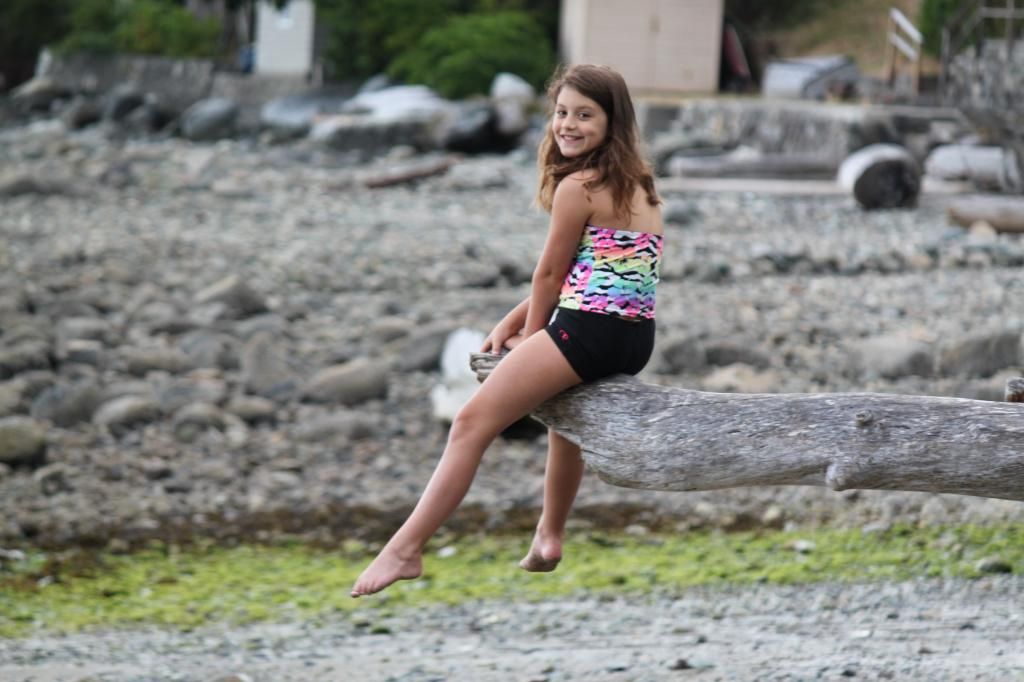 Cartwheels on the beach...
Uncle Terry and David.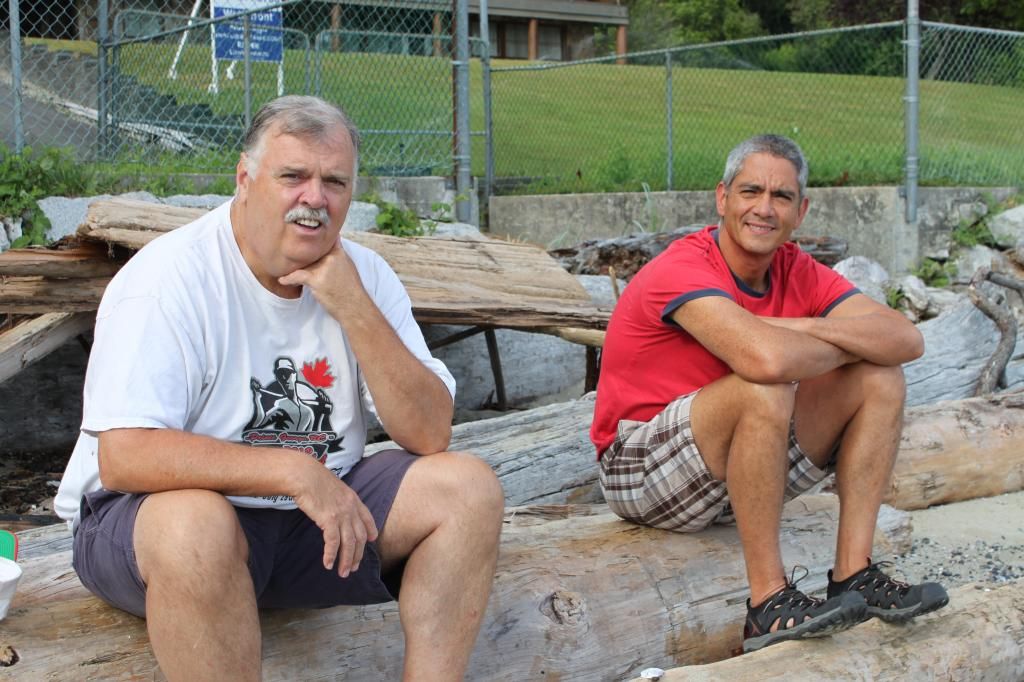 Ben found a crab skeleton.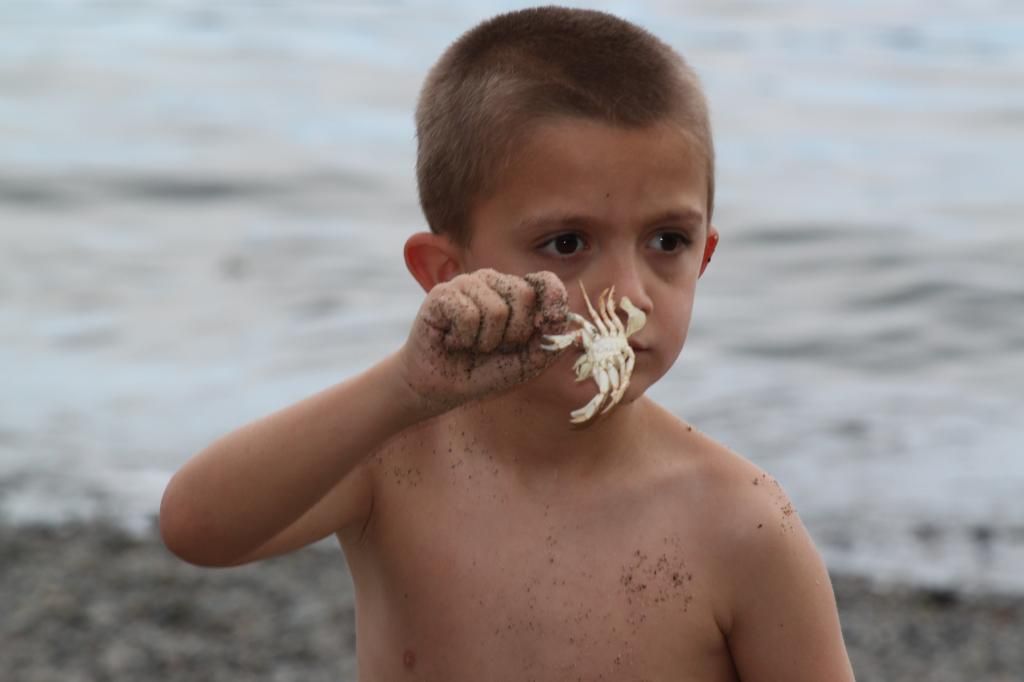 Noah liked it too.
Uncle Terry and Noah did surgery on him.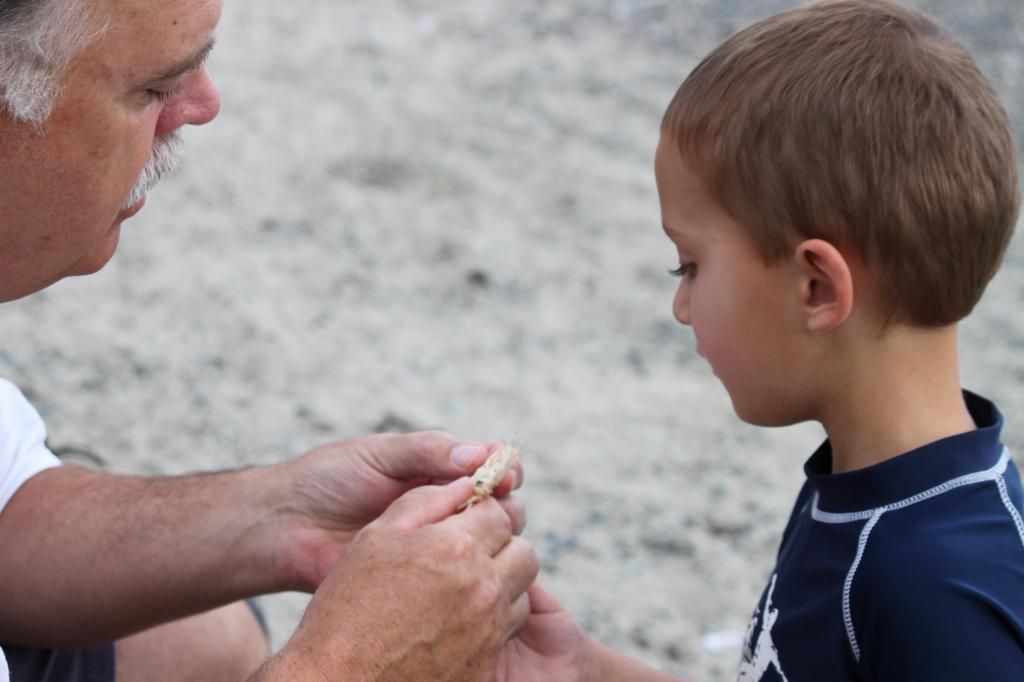 Then, we went crab hunting.
Noah liked the crab. Until he touched it and it moved. Then, he freaked out.
Writing in the sand....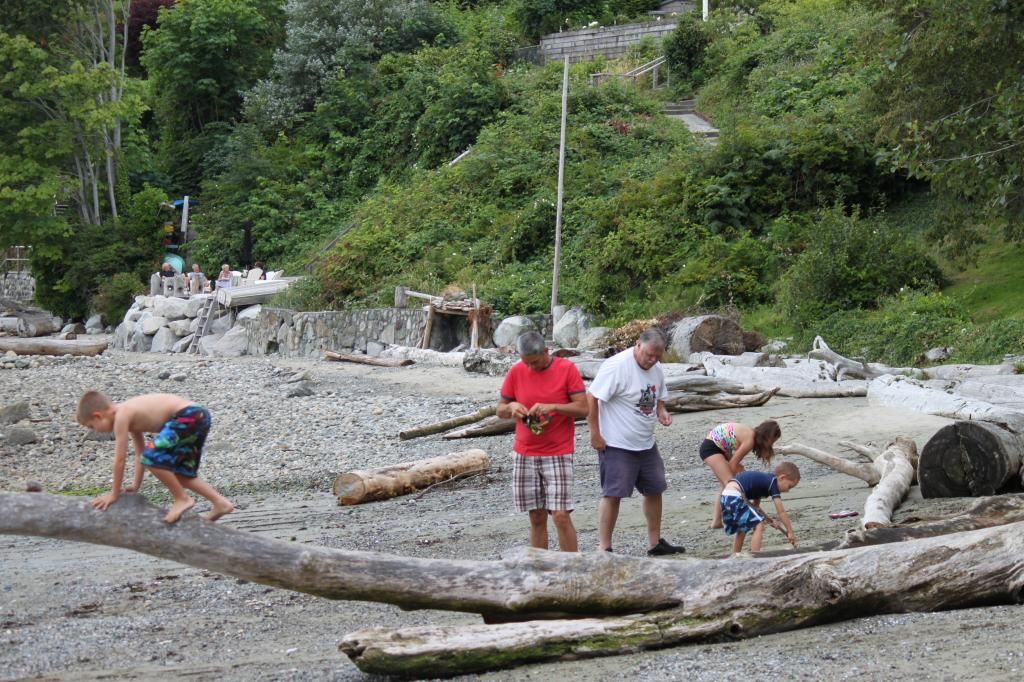 The flowers here are just gorgeous. Look at these hydrangeas I think.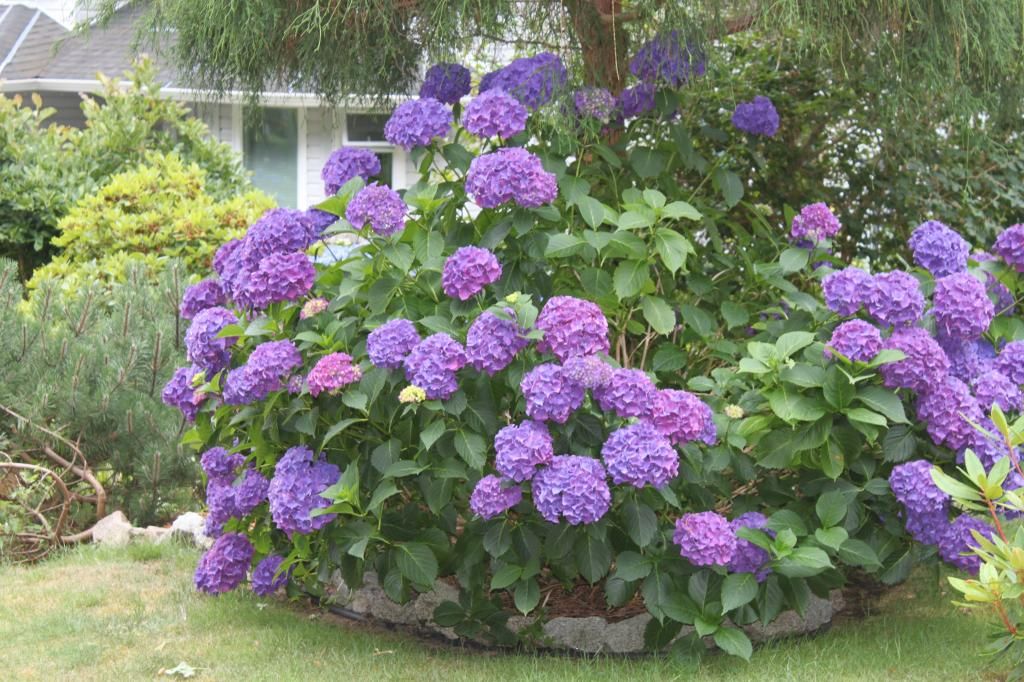 Actually, I think I took a similar picture last year. There is ivy growing on the tree trunks, it's just beautiful. Well, I could do without the bear scat in the road next door. Yikes! We ate blackberries off the bushes growing wild on the walk to the beach. I love it!
Tomorrow, is supposed to be rainy which is fine. We need a nice down day, but I imagine we'll find plenty to do!