Today was the first day of our 15 day vacation. We left Prescott bright and early this morning to get to Phoenix. We got through security and sat down at the gate. The kids were most excited to get wifi again. It's been out at our house for 6 days. The "new" modem came last night and it didn't work. Nice. Thanks, Century Link. So, they are sending another one. In any case, Emily was so excited to get back on youtube to upload some new videos she made. She really, really missed youtube. Yesterday, she was snippy with her brother. When I asked her what was wrong she said, she was really stressed out and doesn't have youtube. Yikes, it's like a drug. But, honestly, we were all missing the internet after 6 days. There is only so many games of hide n seek and simon says a 9 year old can play with her brothers.
I digress....
Our plane had a mechanical issue, and was delayed 2 hours. Emily didn't mind. Actually, they ended up getting another plane and we all boarded. We got to Spokane without incident, went to Costco for pizza and then on to my Dad's and Suzy. Ahhh...it feels like home. The kids made a bee line for the trampoline. We were supposed to get here at 3, but it was past 6 when we got here. But, I think we got an entire day of activities in the 2 1/2 hours we were outside. Luckily, it stays light here until about 9:00.
Oh, first up was waiting for the luggage. My Dad was giving the kids rides on the luggage cart. Ben asked if that was legal. Um, actually Ben, no not really, but it's FUN!
It's going to be warm here this week. High's in the 90's and after the trampoline, the kids were hot. I told them to get on their suits and get in the lake. So, they happily did. I think we will be living in swimsuits over the next 5 days.
Even David went swimming.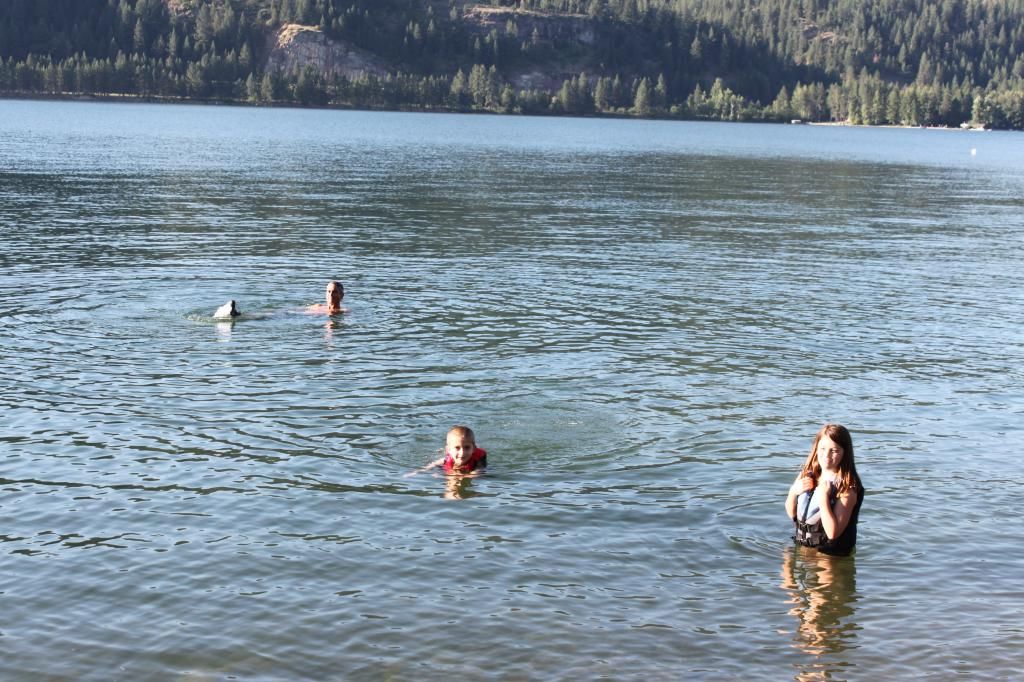 And this throwing happens no matter what body of water these boys are in.
There was jumping off the dock.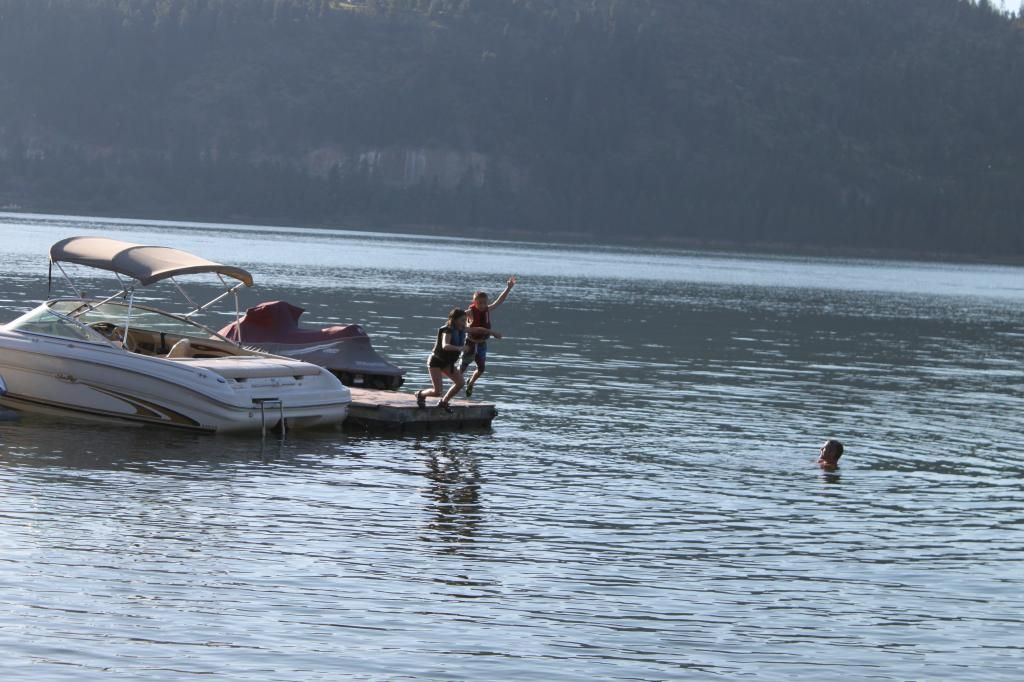 Emily just kind of hopped off at first.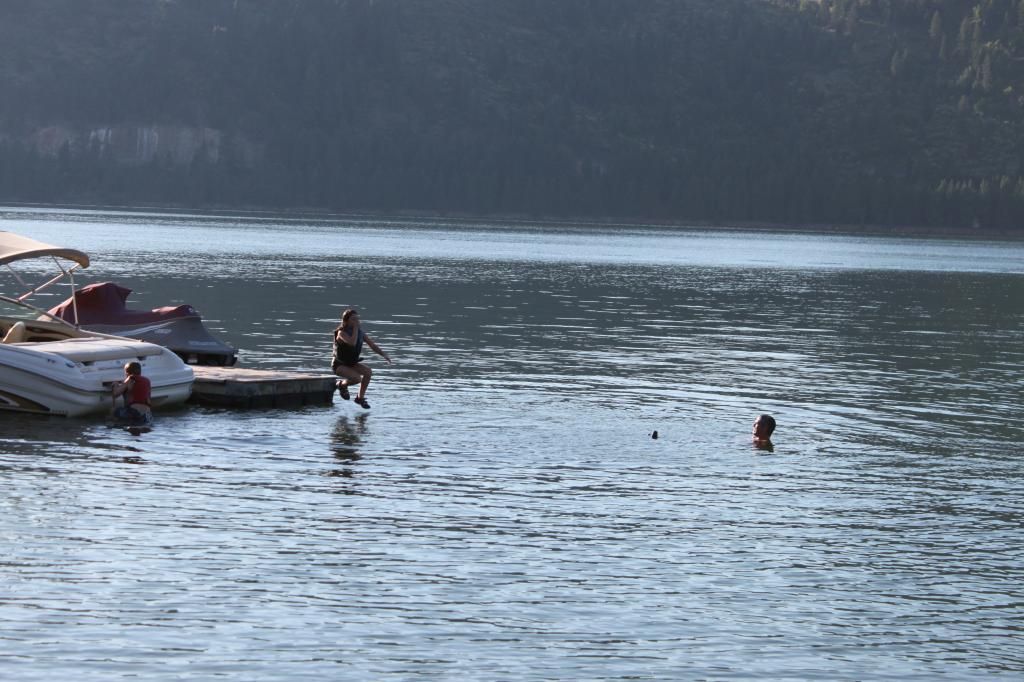 Then, she got the hang of it.
Time for jet skis.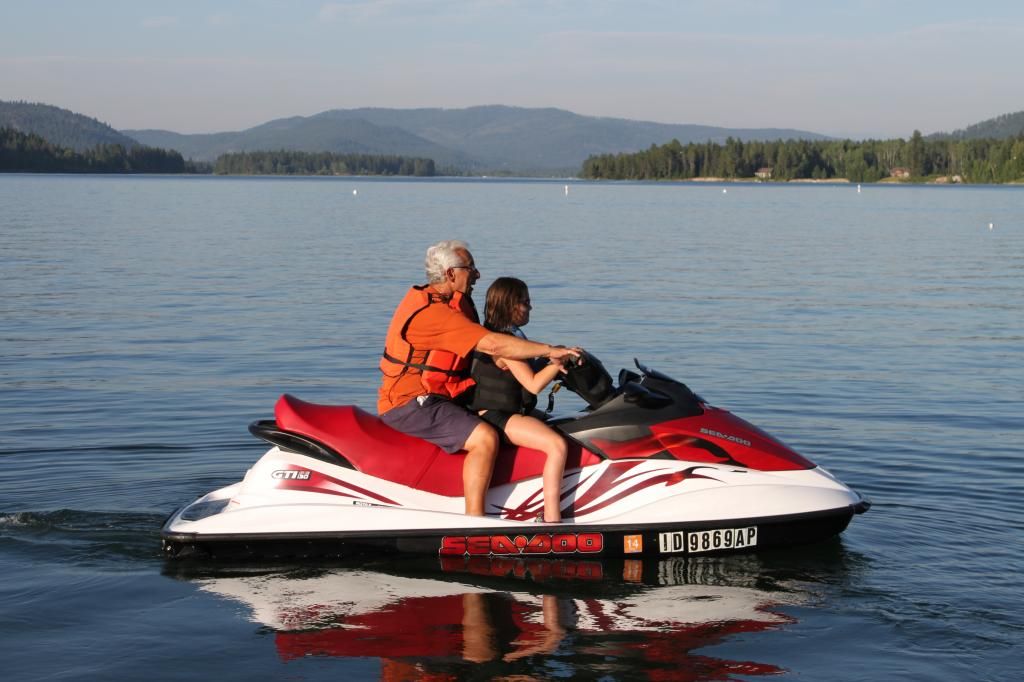 Noah likes to go slow.
I wasn't sure if 3 was a good idea.
I thought for sure Ben would fall off.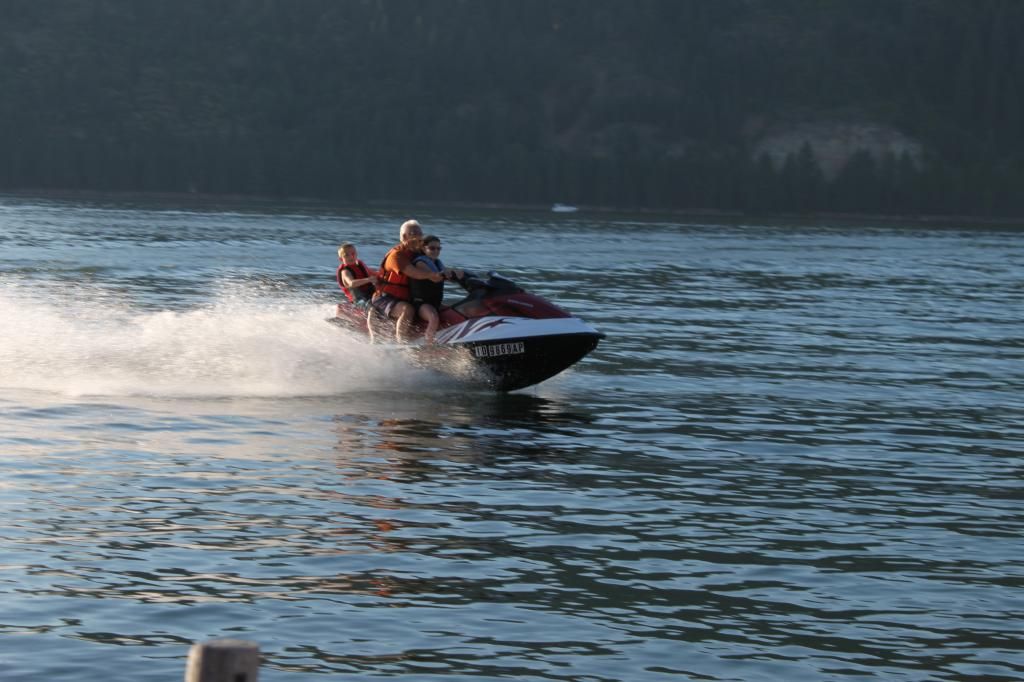 He realized quickly to hold on for dear life.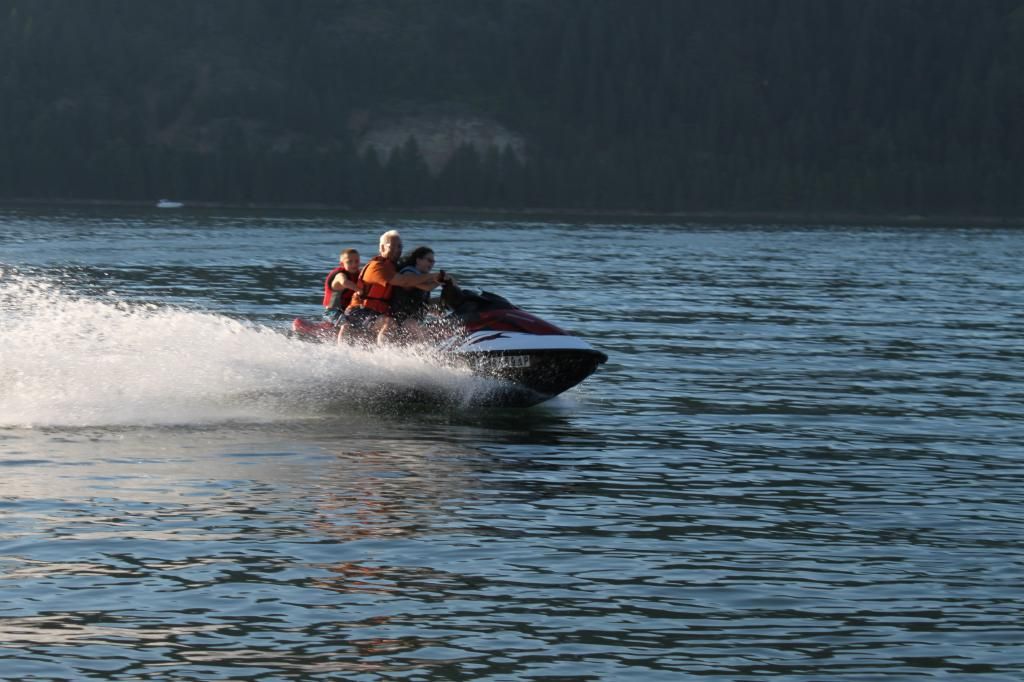 Noah's style was sitting on the end of the dock with David and I putting our feet in the water. A boy after my own heart.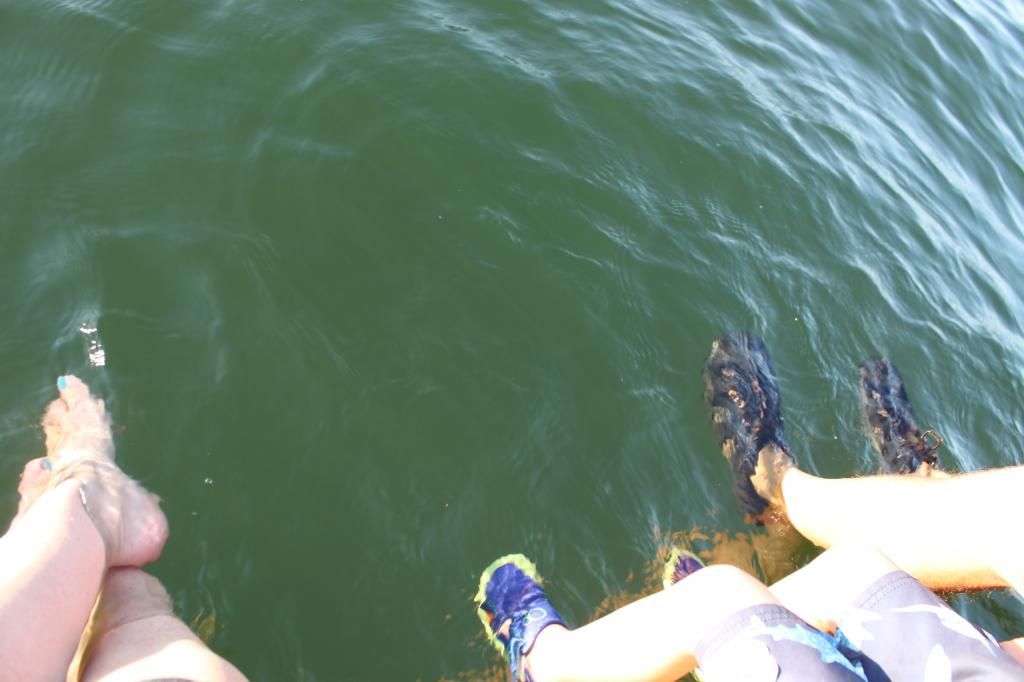 Then, there was more trampoline jumping. This time with the sprinklers on. I couldn't decide which one of these of Emily to post, so I put them all up.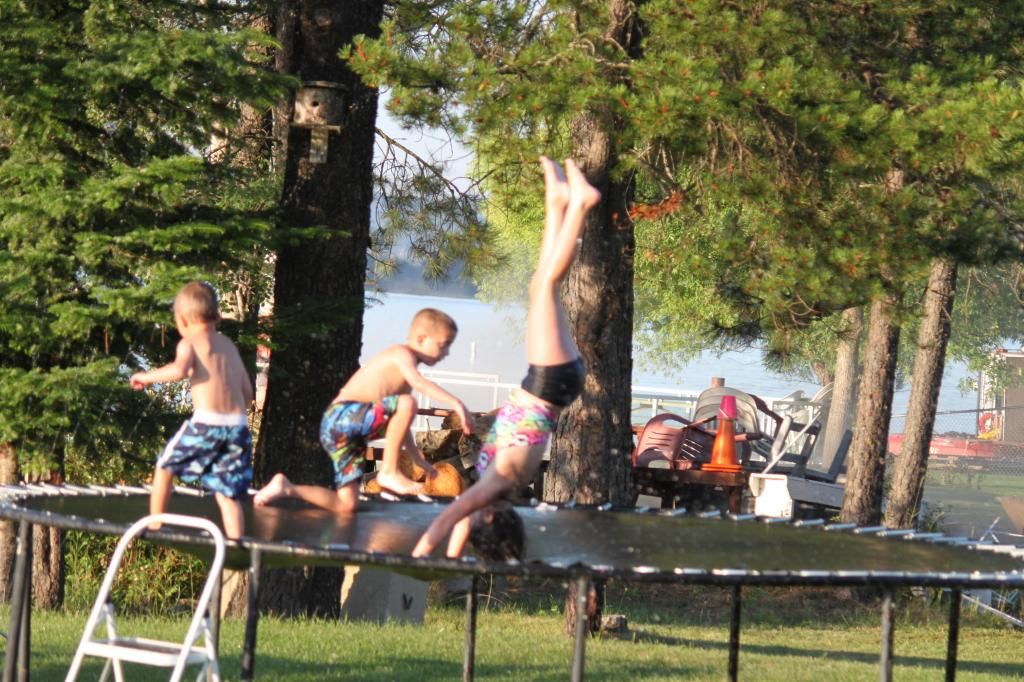 Then, Emily took out the kayak.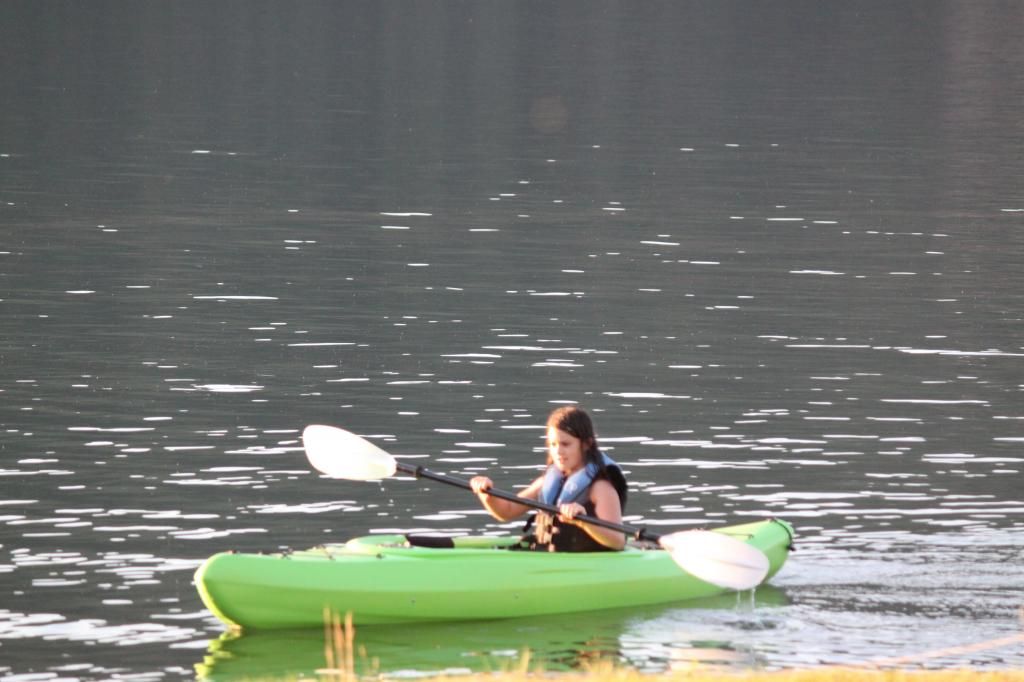 My Dad and the boys joined her.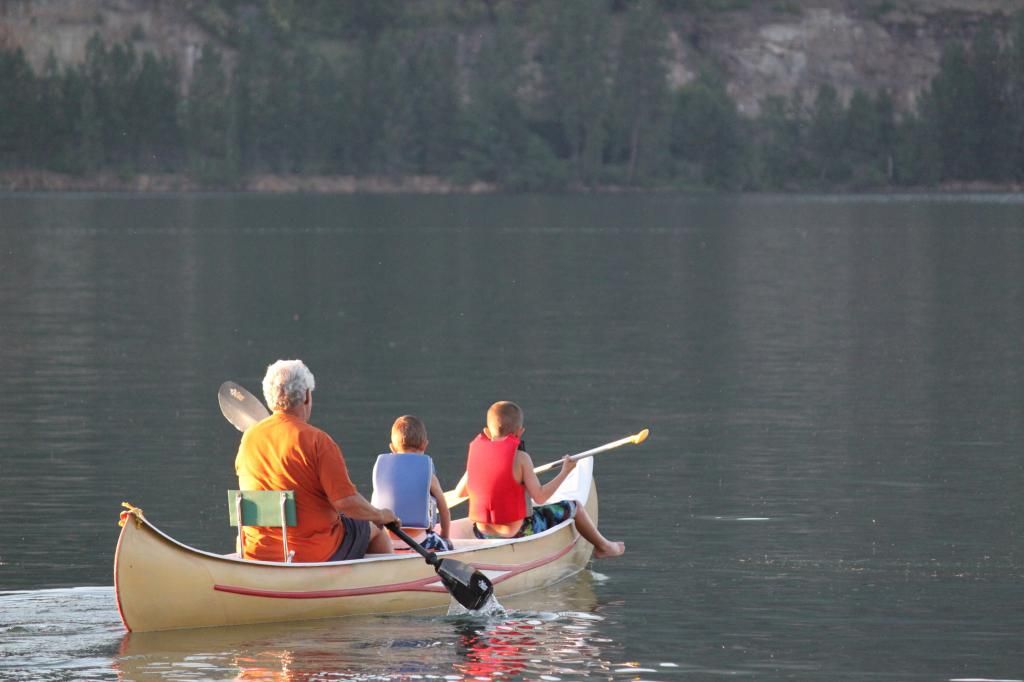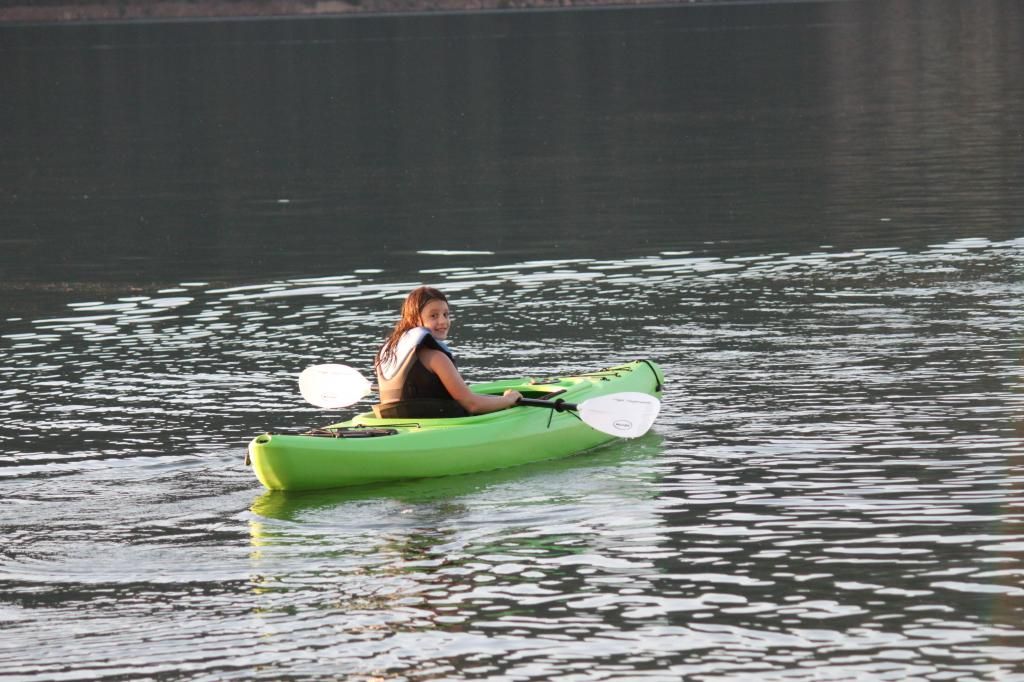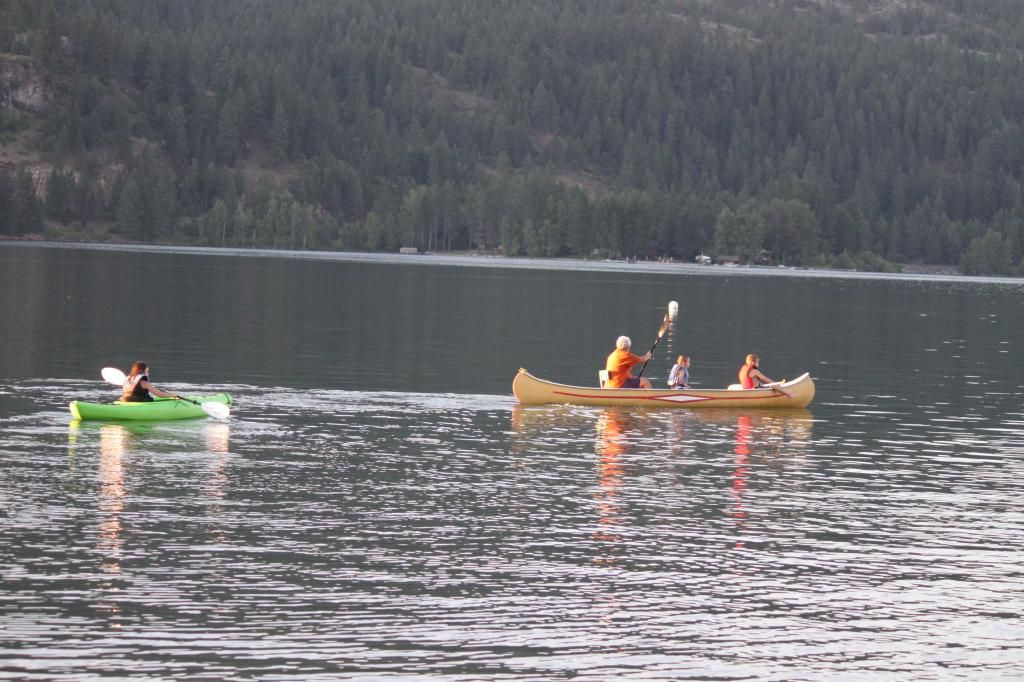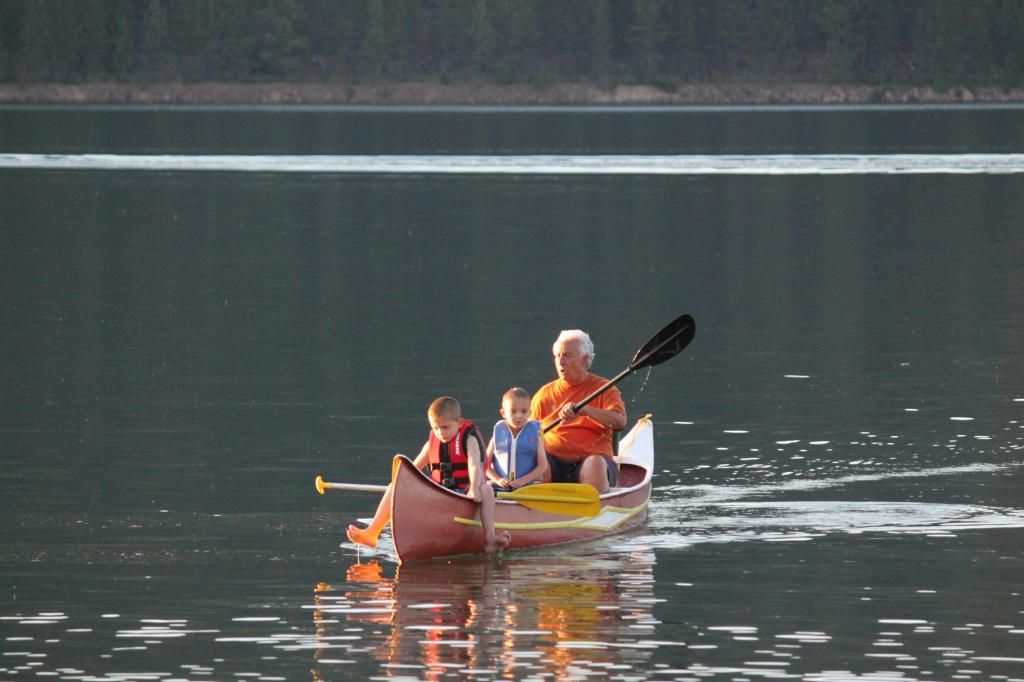 Suzy put this cute table and chairs on the dock. Adorbs.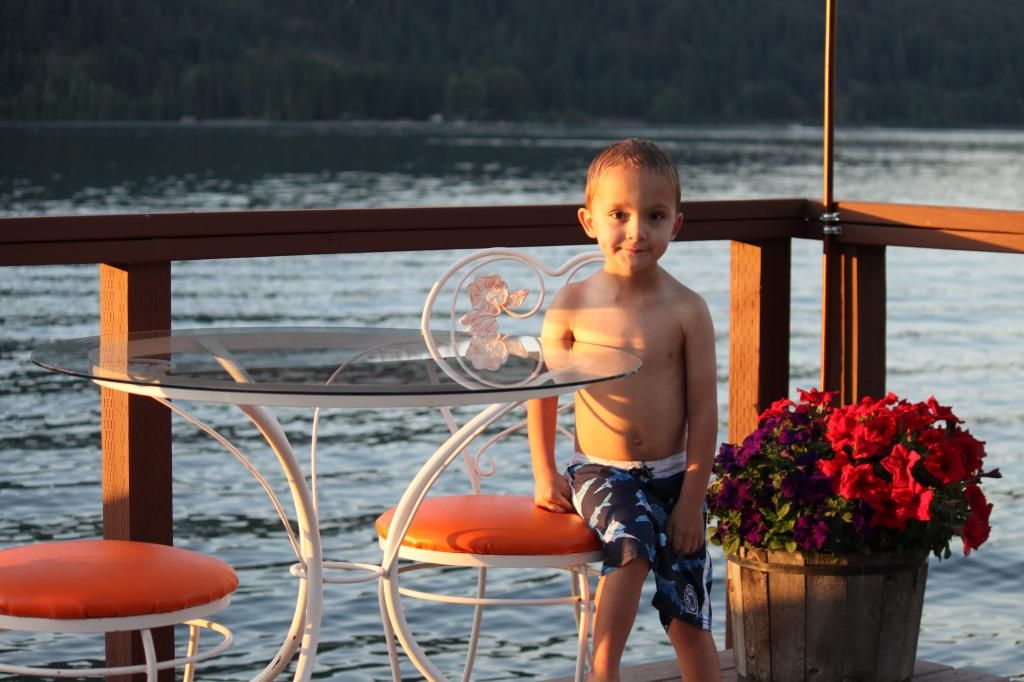 They laid in the hammock and then, Noah fell out.
Since we had pizza at Costco so late, we just had salads for dinner on the patio at sunset.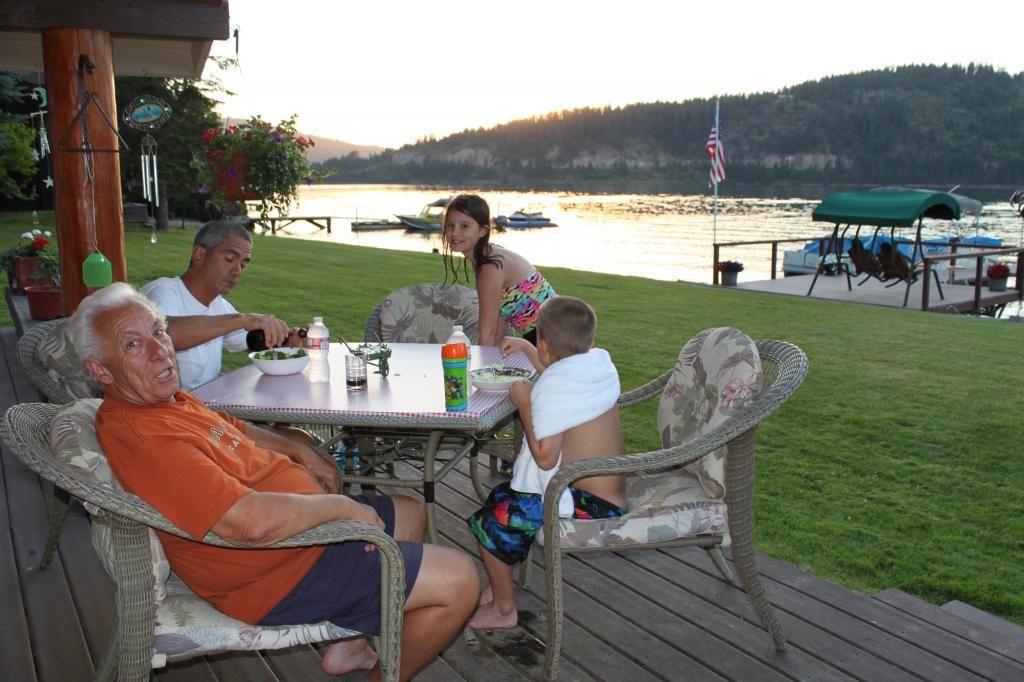 Then, it was time to dress up like a ninja turtle.
And on that note, we are done for the day.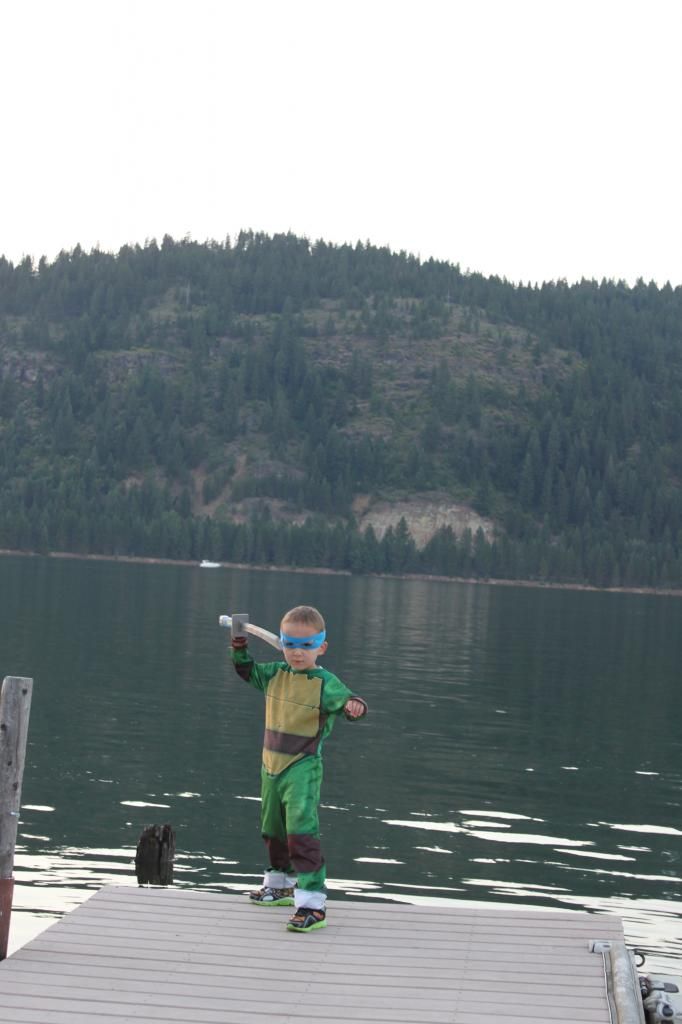 I think we crammed 10 hours worth of stuff in under 3! Now, time to rest.