Three camping trips in 6 weeks is almost too much for this city girl. But, they are fun and the kids have a blast. We won't have another camping trip for 11 months and I'm okay with that. But, I love these camping trips. I love that we all unplug and spend time together for a few days. I love the trees, the fresh air and the stars at night. It's a great way to spend a weekend.
Almost all of our friends have RV's, but we are fine in our tent. It takes us an hour to get everything set up and an hour to get everything taken down. Our tent cost $150 and should last several seasons. That's about as much as we want to spend on these trips. Plus, we love the time at the end of the night when it's all 5 of us in the tent together snuggling under sleeping bags and blankets. We talk about our days, our favorite things and end with a prayer for God to watch over us and for bears to stay away. Hey, every little bit helps!
We got to Payson and got the tent all set up.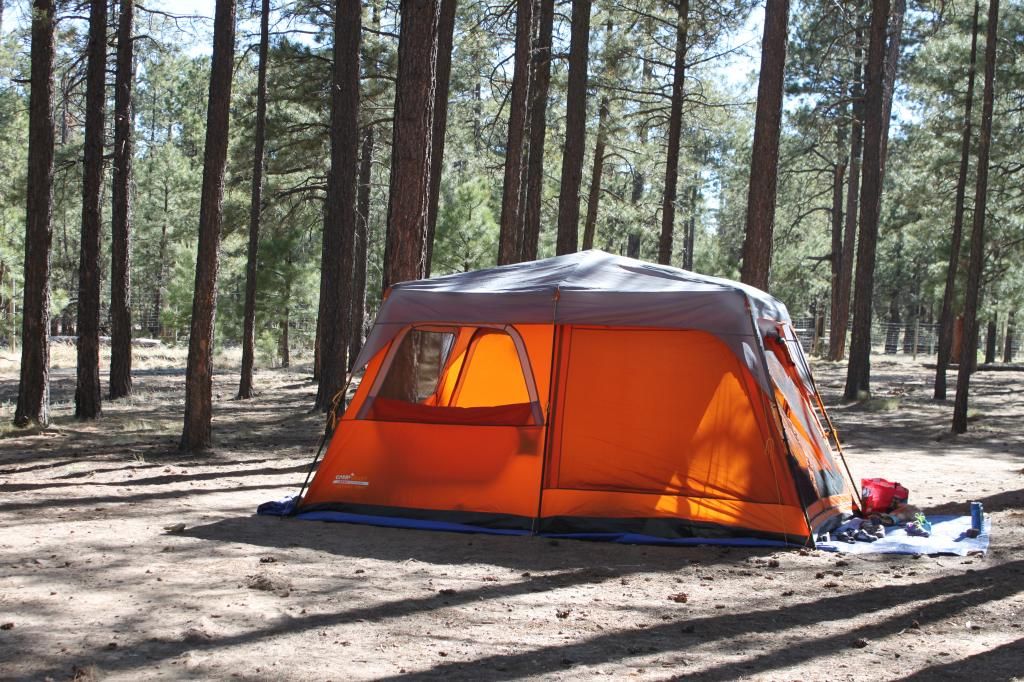 Then, it was time to relax.
Gwynne, this is the chair your birthday money bought. David is too long for all of these type of chairs, but he likes them. We put a pool noodle where his ankles hit the bar.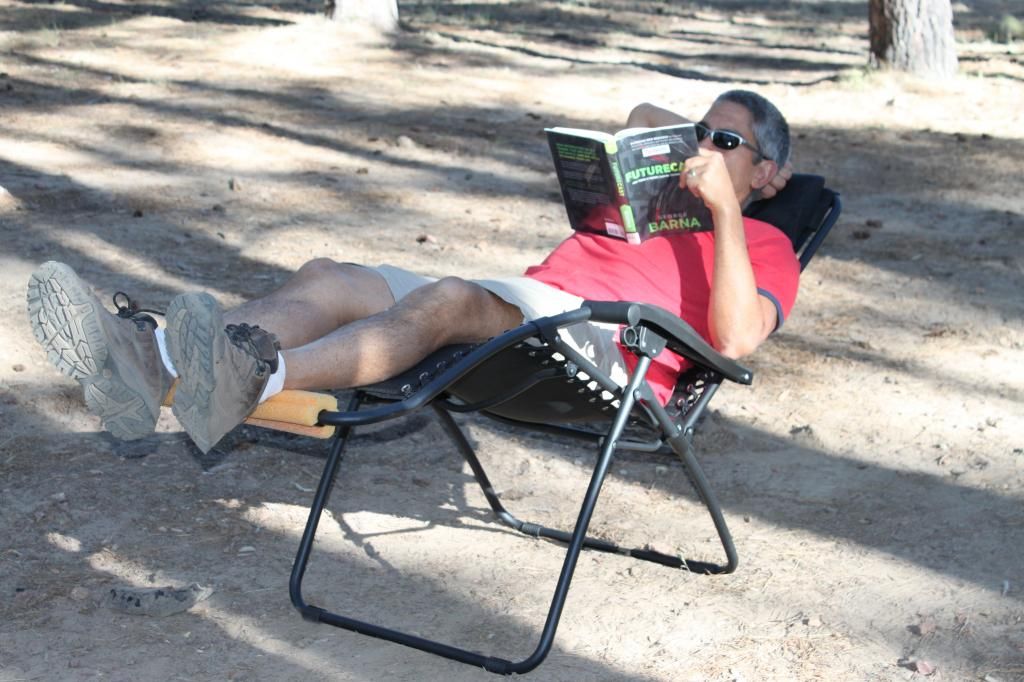 Our friends brought their dogs and Noah really likes them. Although, this pen is a nice idea if Noah misbehaves too!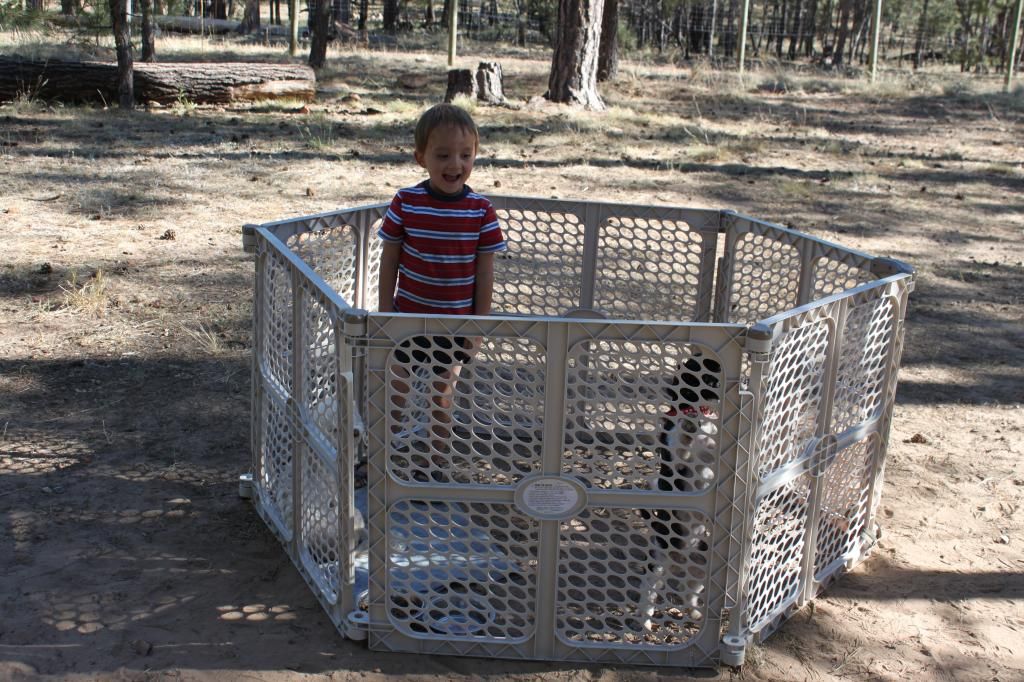 Noah was really good with the dogs and "helped" take them on a walk.
We took a little day trip to a local fish hatchery. This is where they grow all the fish that they use to stock local lakes.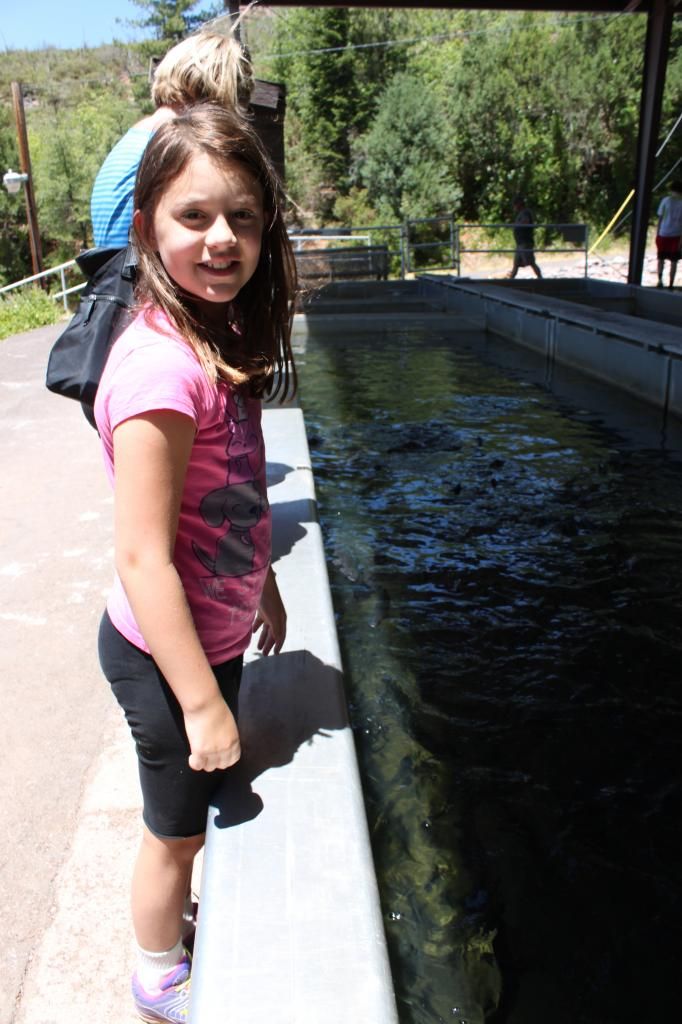 This was some kind of trout. I was totally grossed out. I hate fish. Well, unless I'm scuba diving and they are pretty.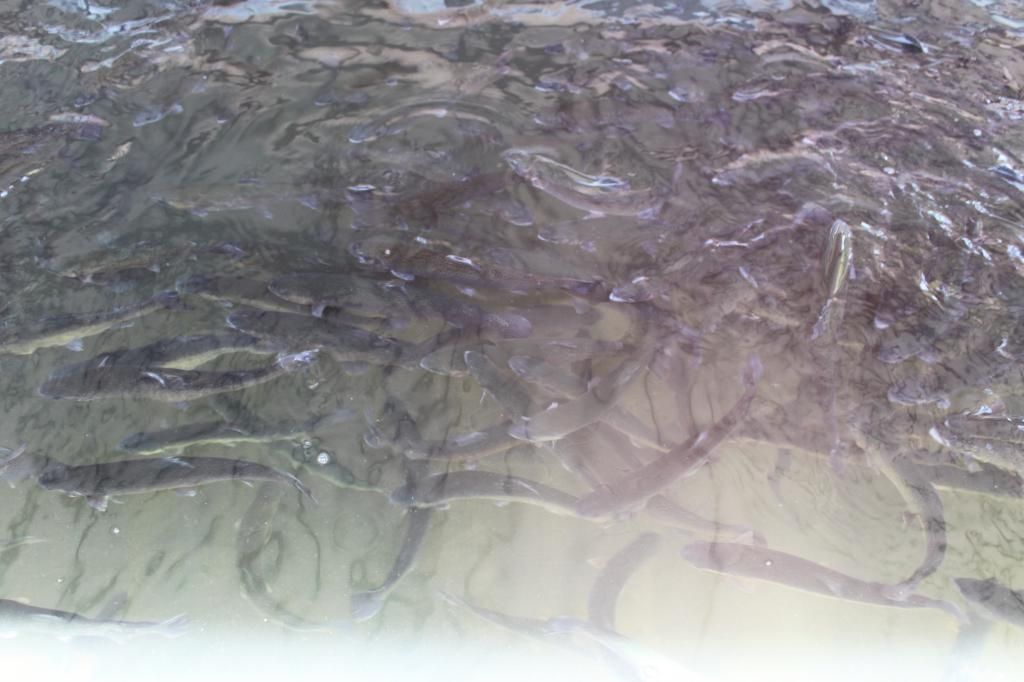 Each bin held different size trout. This one had smaller ones in it and the guy said there was 24,000 trout in there.
Here are some of the girls.
We found a watering hole along the creek and the kids went fishing. Guess what we found? More crawdads! We can't escape these things. Mark is holding one up for the kids to see.
It was a little chilly, but it was hot out so the kids didn't mind.
They made their way up the creek.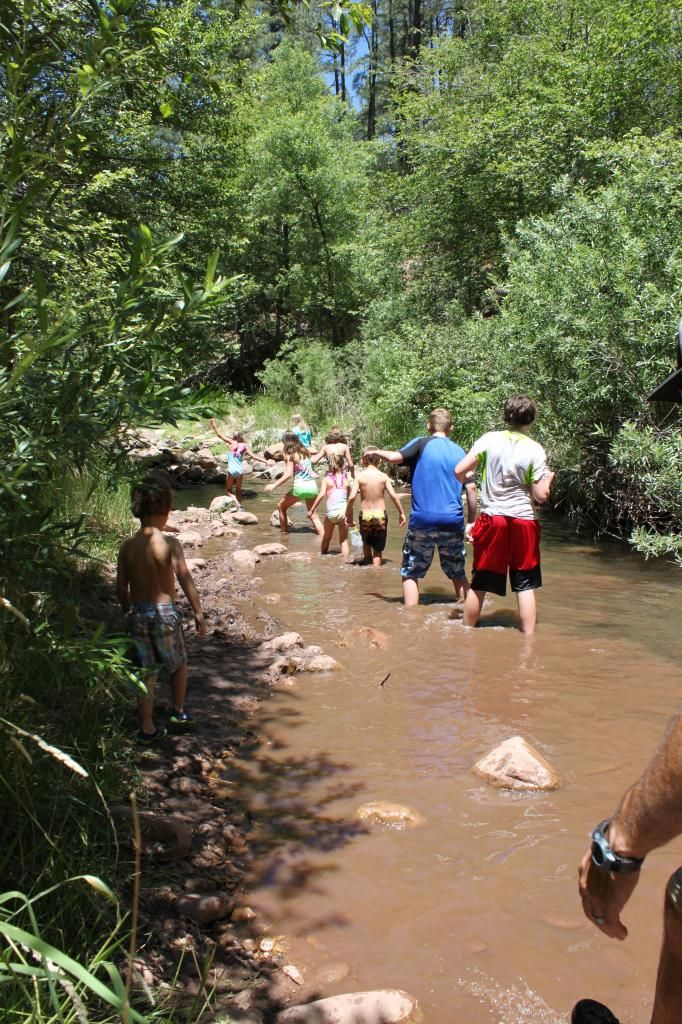 Here are all the kiddos.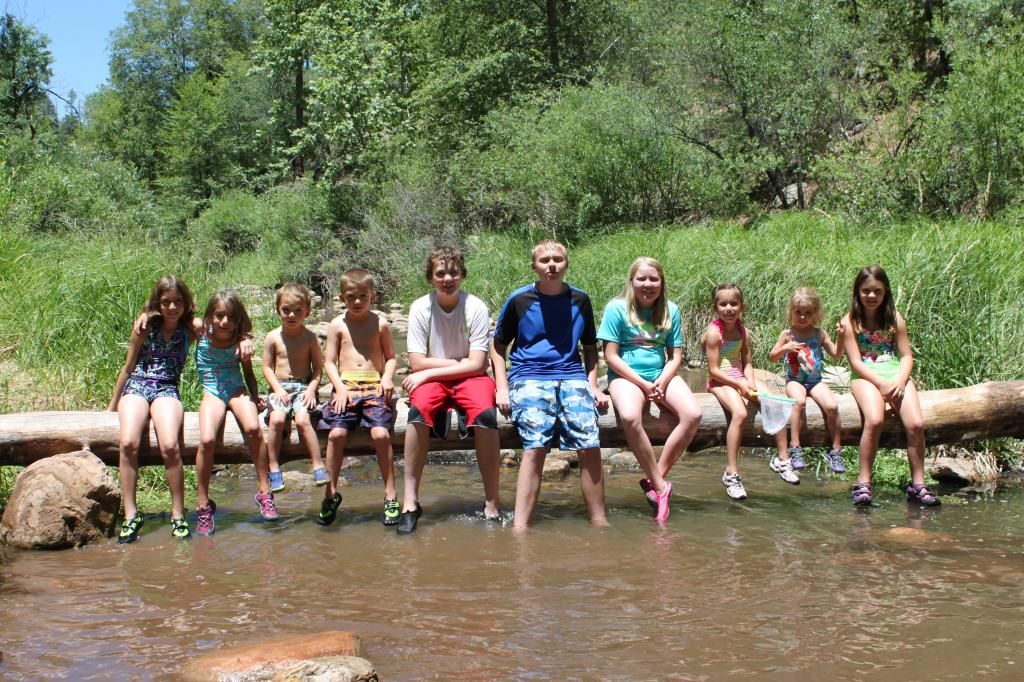 More swimming.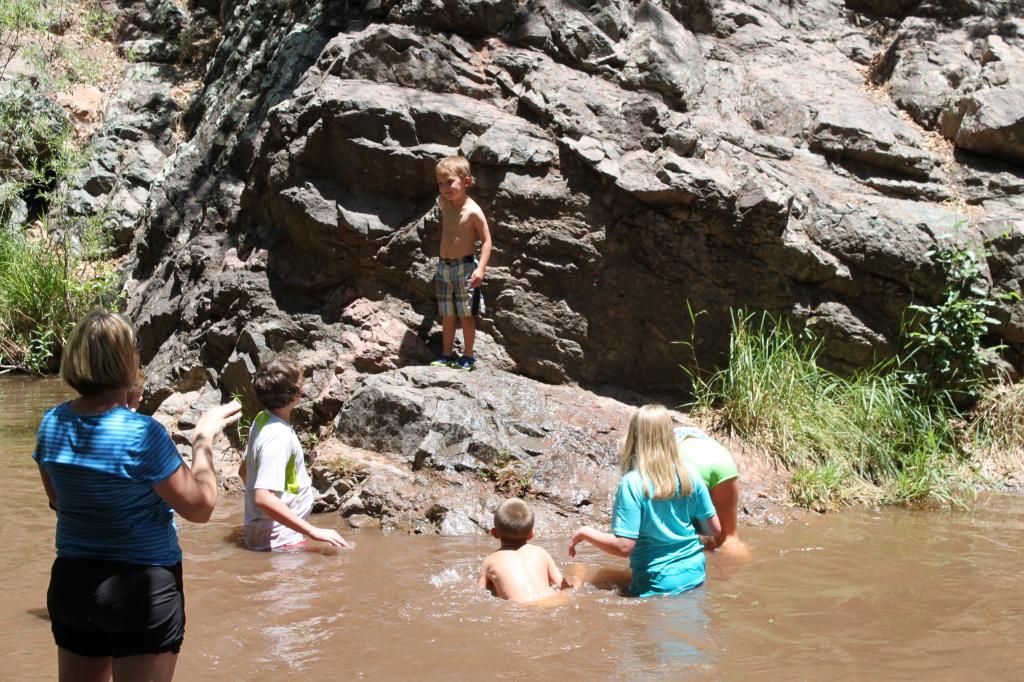 Then, it was time for an afternoon nap. Don't they look cute?
Noah sleeps so well on his Dad like that. Literally, he'll be out in seconds.
The kids had a secret spy group going on.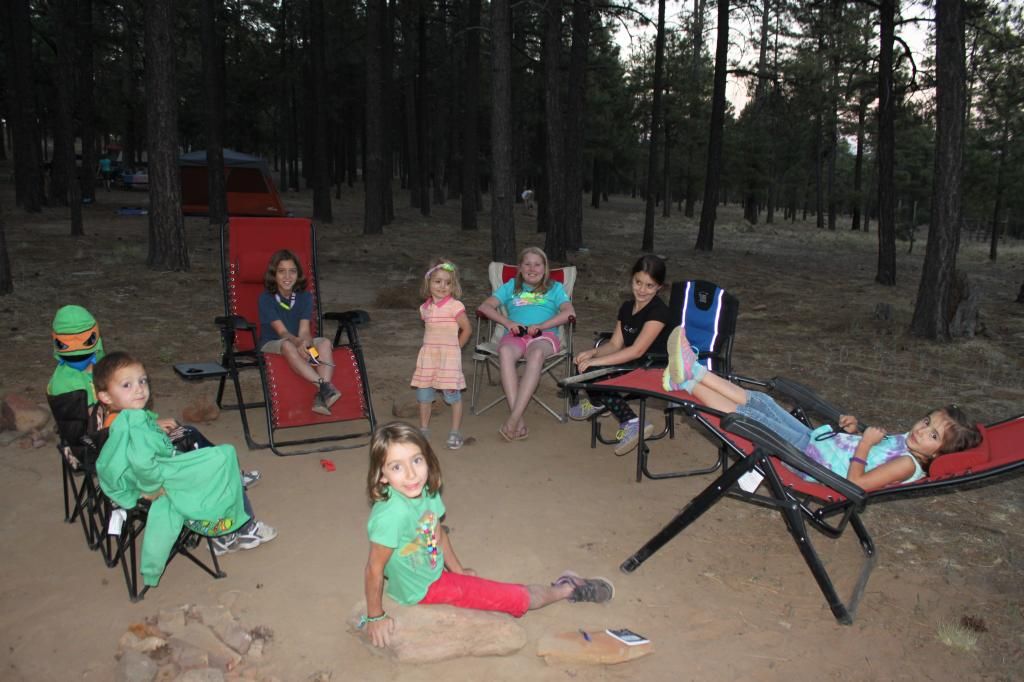 The next day we tried to find a different watering hole. But, we haven't had any real rain here in 6 months. We drove around and around and found dry creek after dry creek. We ended up at the same spot we were the day before. The kids didn't mind. The girls were making up a Frozen dance.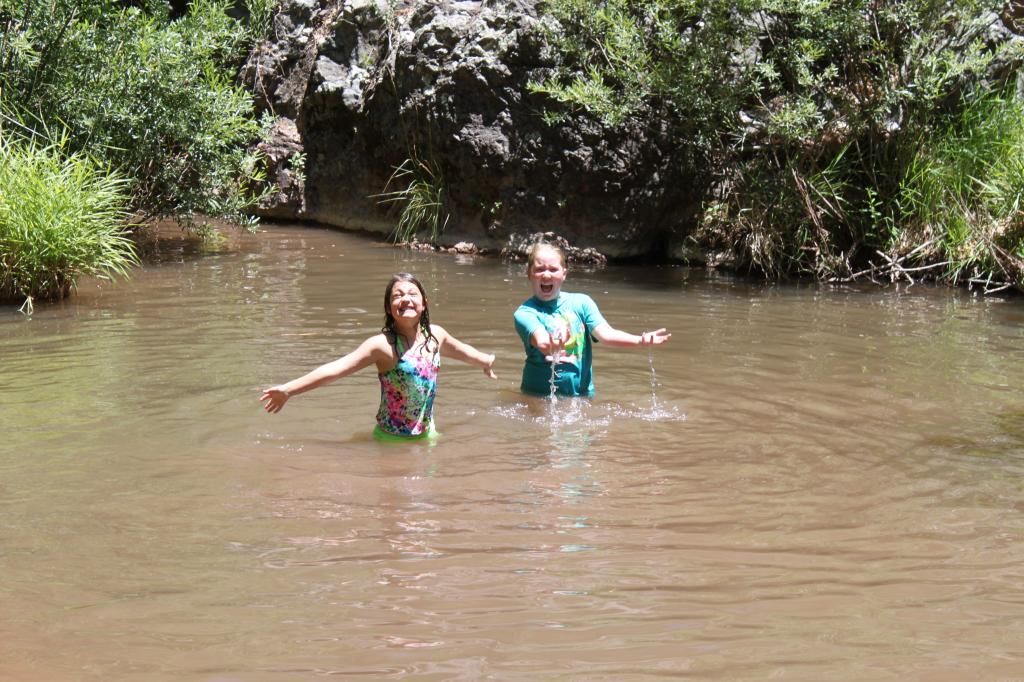 The highlight for Ben was driving to the bathrooms.
Noah had to get in on the driving action too.
The boys dressed up. Ben's costume has turned into capri pants, but he doesn't mind.
It was another great camping trip with family and friends.
Now, we leave for the lake in Idaho, sightseeing in Banff and to the beach in Vancouver in 7 days!