I've been having numerous complaints about photos not loading since I started using Flickr as my picture upload site. I ran out of room on photobucket, so I switched. Well, I'm back at photobucket now (under a new identity). :) It may take a few posts, so that flickr pictures aren't coming up at all on the main page and then hopefully, it won't crash your ipads and iphones anymore! I don't want to upset my loyal fans. All four of you! HA!
We've been going to church. It's the right time for us. The last time we tried church, I was in the lobby with Ben after 10 minutes. I wasn't getting anything out of it. Then, Noah came along. First he was sick for almost his entire first year of life, so I certainly wasn't going to put him in a childcare setting. Then, he wouldn't leave mine or David's side. He's grown a lot this year in preschool, and he's finally ready. We are finally ready.
We are going on Saturday nights typically because it's just easier for us. This is a really fun church and they had a beach blast last weekend. Lots of huge inflatable slides and stuff. Emily and Ben had fun. Noah tried climbing the ladder, found it too difficult and opted only for the bounce house. To each his own. You can see Noah trying to get up the ladder in this pic of Ben.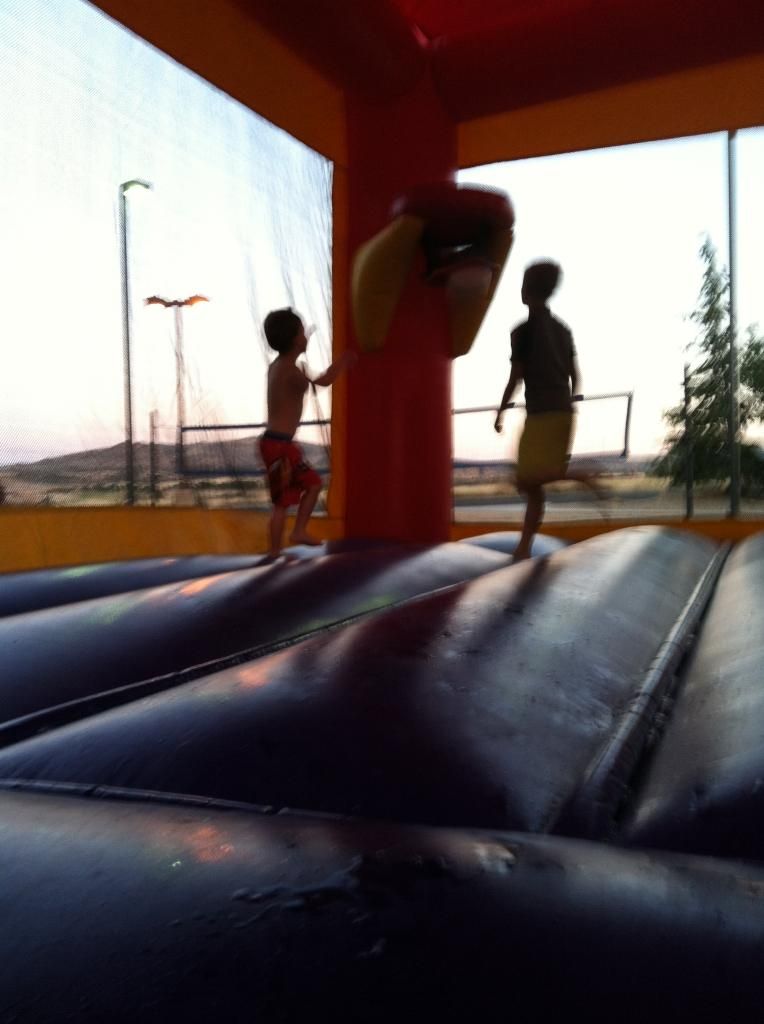 And they had this really cool surf simulation ride. The kids had a blast and did it about 10 times. We watched a few kids who wiped out and landed hard on the surf board, so we told the kids to really jump if they felt they were losing their balance. Luckily, they did fine. Emily may have a career as a surfer.
Emily lost a tooth on Sunday. Then, she lost another tooth on Monday. Geez, the tooth fairy is going broke!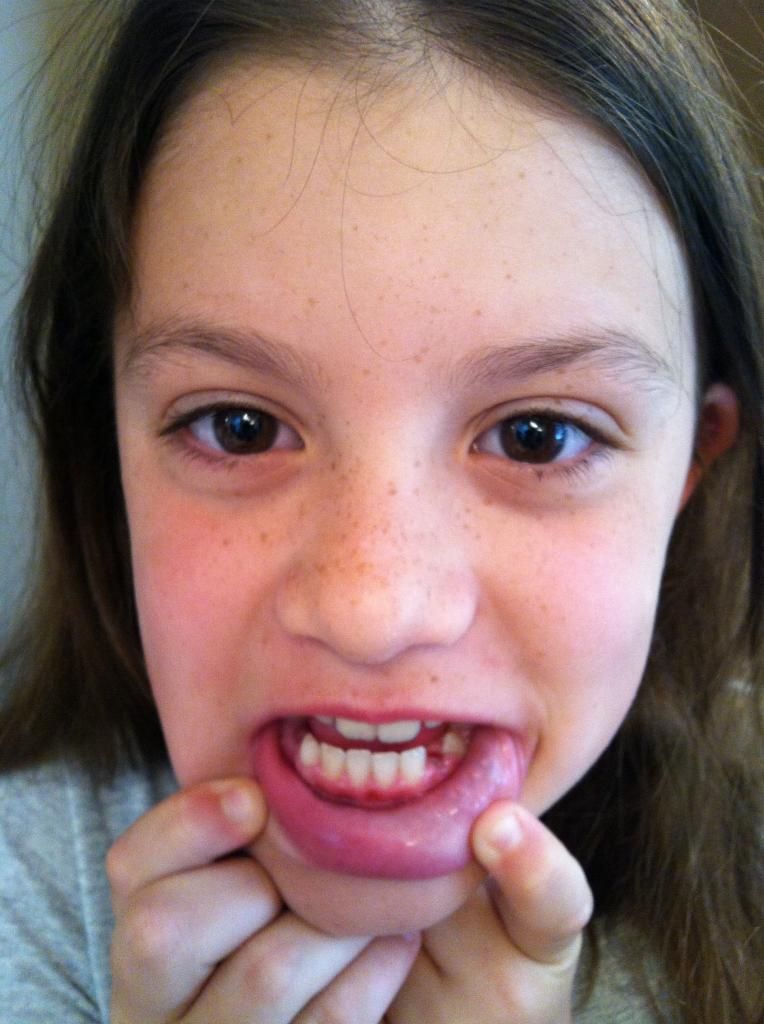 The summer is going well. The kids are behaving and fighting is at a minimum. We are keeping up with our worksheets, reading and journals. I don't do it everyday, but probably four times a week. Right now, Emily is at piano camp and that's about all she can handle a day. The kids definitely enjoy being lazy sometimes. Well, who doesn't?
(Wow, just previewed this and those are some large pictures. If I can figure out how to make them a little smaller, I will. If not, well, you get the up close and personal view!)