Father's Day was super early this year. I usually have about 10 days in between David's Birthday and Father's Day. This year, it was all within 4 days. And then he joked, that I got it over with quick and don't have to make him feel special for anther year!
First up was his 43rd birthday. The kids gave him a card, and we got him a few gifts. Shoes. Actually, that's it. He got 2 pairs of shoes. Then, Noah cried that he wanted to give him something. So, I grabbed the lantern we had just bought at Walmart and put it in a bag. Noah was happy. David acted happy. That's what Dad's do, right?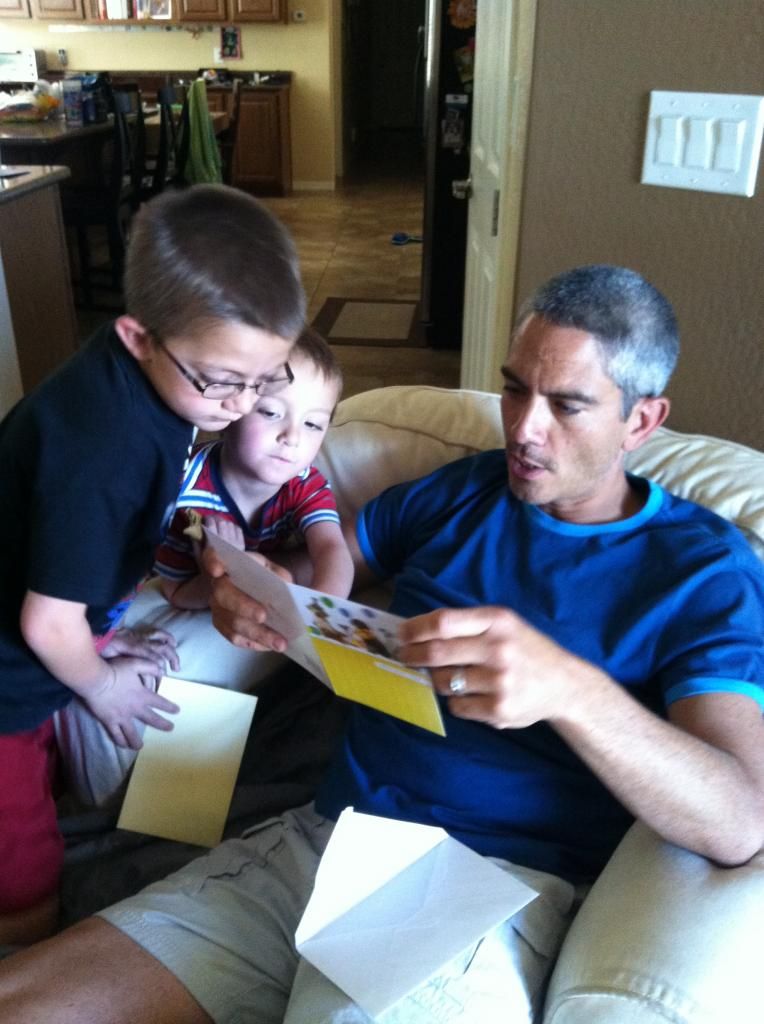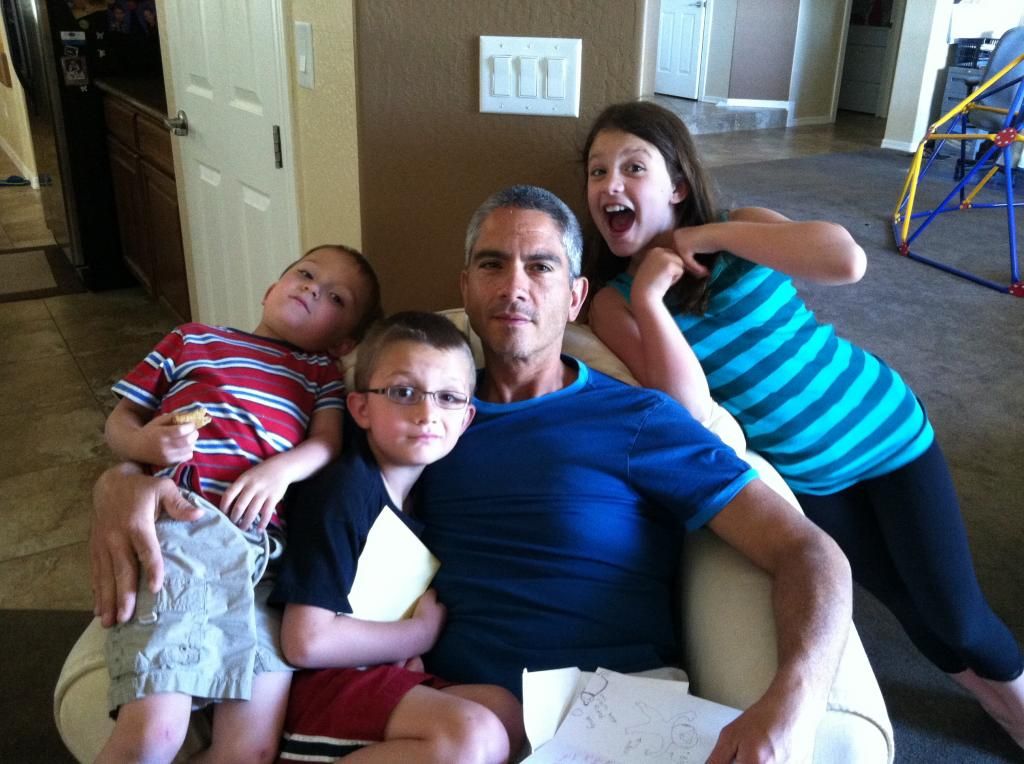 We went to the pool. Then, we went to Texas Roadhouse for dinner. David HATES to be called out and sung at a restaurant on his birthday. But, Emily really wanted them to. Meaning, Emily really wanted the free dessert. So, I slipped the waiter a note. David wouldn't get on the saddle when they came over, but Emily and Noah gladly did.
We made him a cake.
And sang happy birthday...
Then, came Father's Day. We always go to the pool on Father's Day. And we always get this same photo.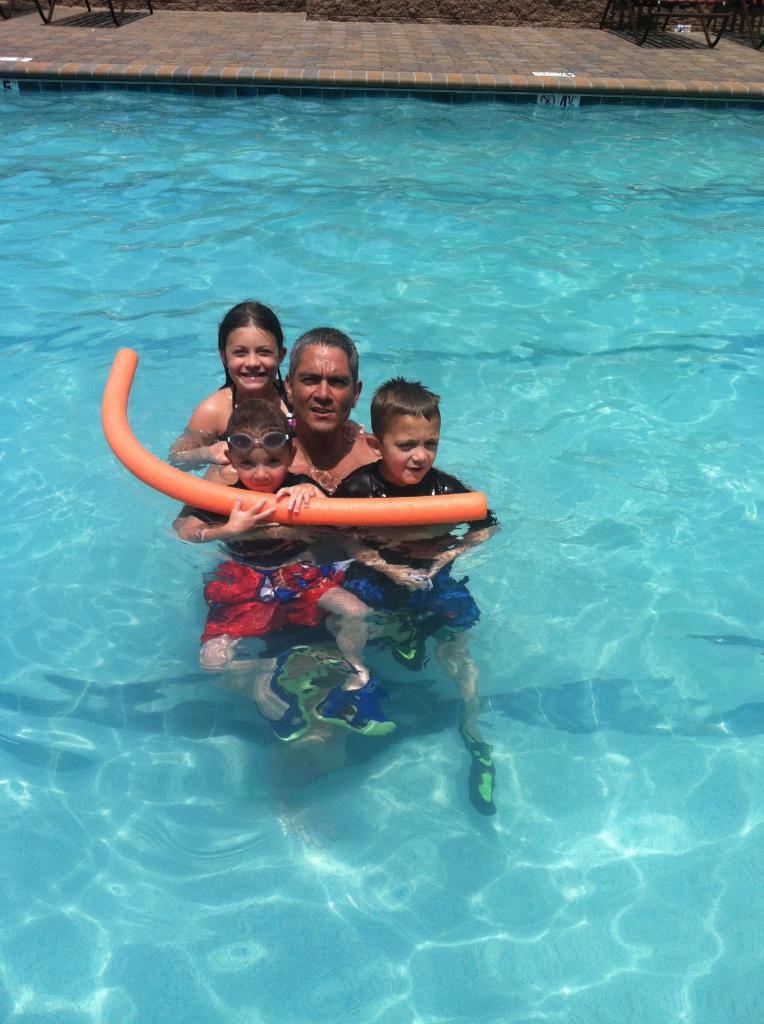 One year, I'll have to put them together in a collage.
Then, I made David his absolute favorite meal. Lasanga. I only make it once a year.
And, we hung out at home and didn't do a whole lot. Exactly what we like!
Now, I'm off the hook for a year.