Today was chock full of fun. It's after 10:00 and I'm just getting around to finishing this post with another 20 or more photos from this afternoon and evening.
The kids got to go for a ride on the raft this morning. I wasn't sure if Noah would go, but he got right on and held on.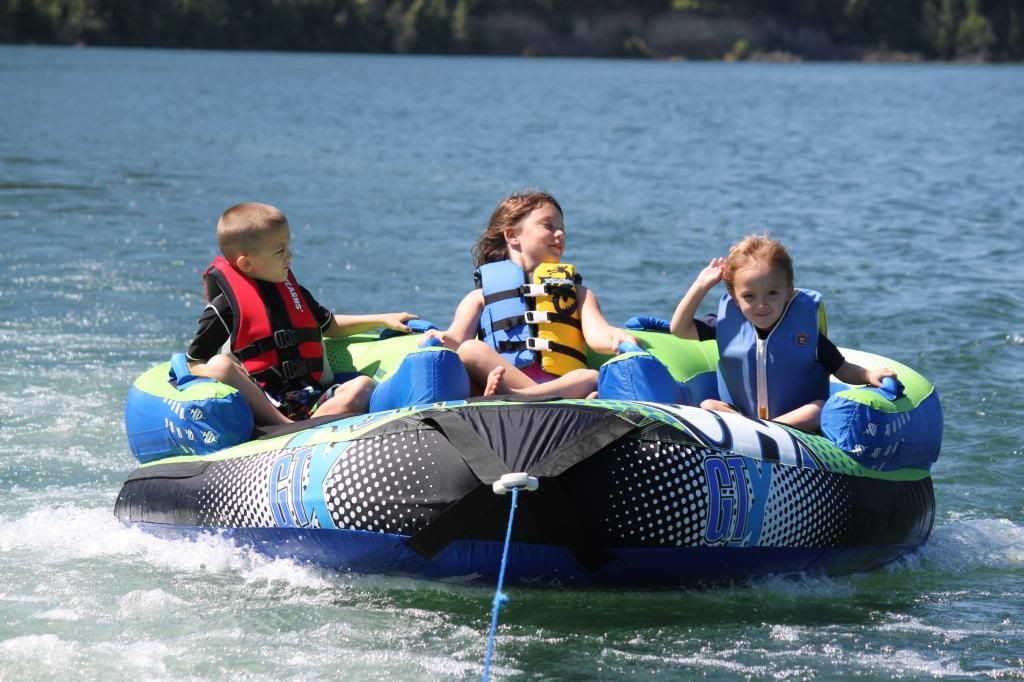 My Dad wasn't going super fast, but they hit some waves and Noah wasn't sure what to do.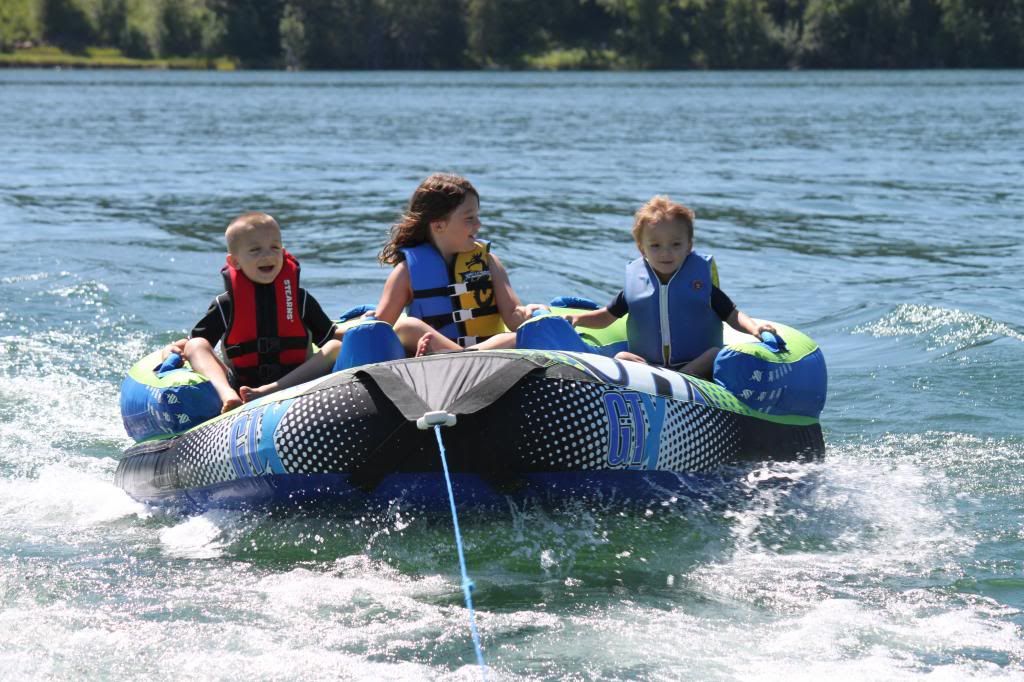 Then, he took a cue from his brother and sister and smiled.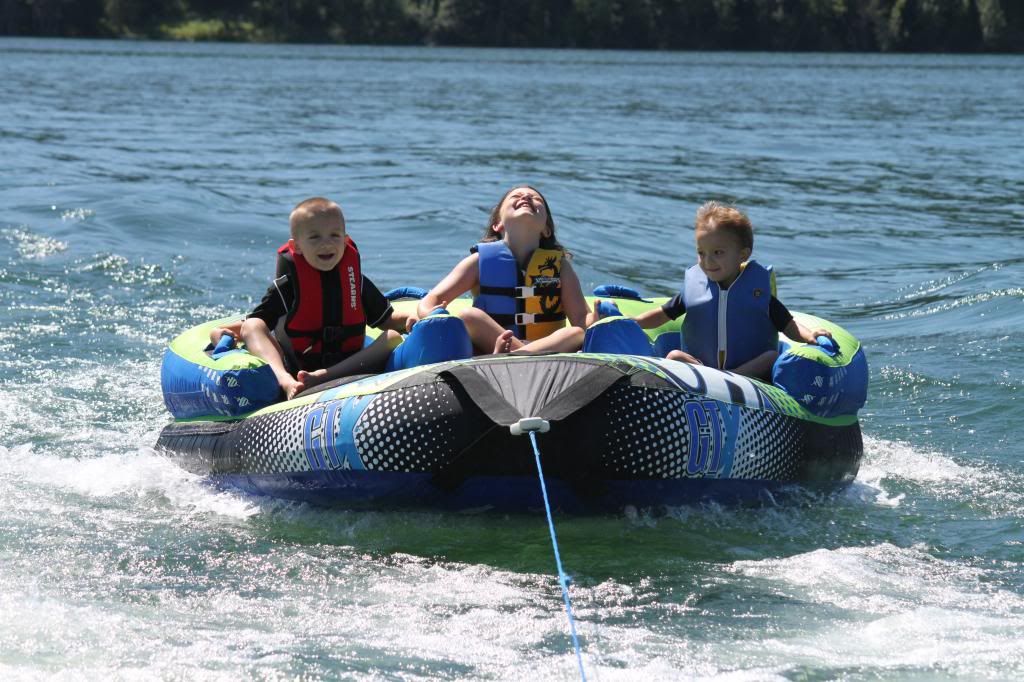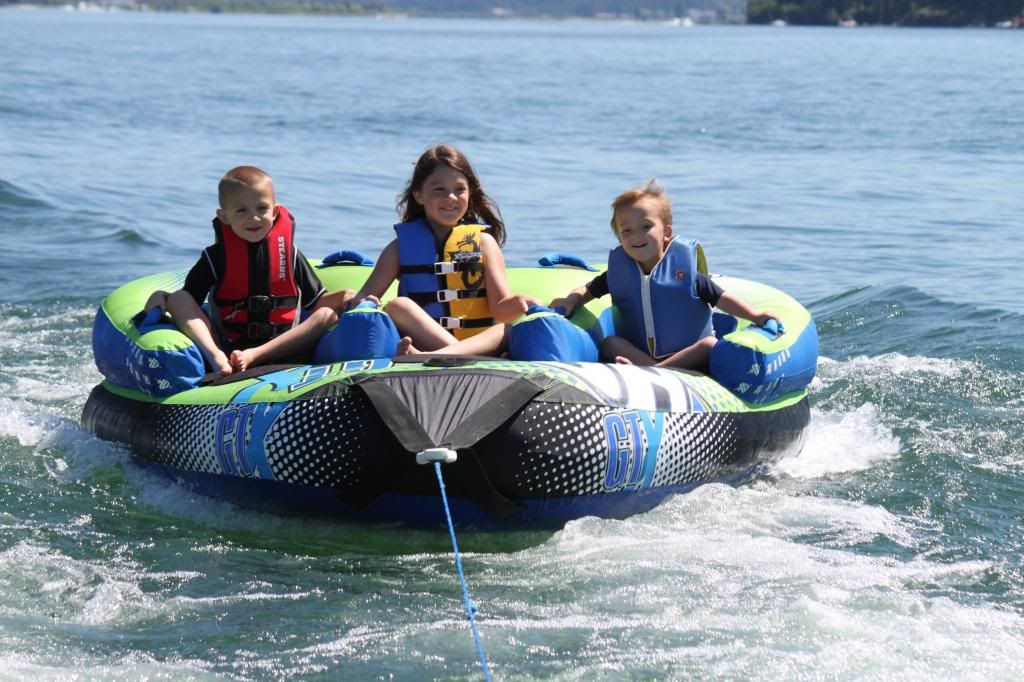 This is the perfect picture of my kids. Ben the daredevil has no hands. Emily is the cautious daredevil. She'll take her hands off but only if she knows she can hold on quickly. Noah is holding on for dear life. But, he's only 3 and I fully expect that to change in the years to come.
Noah had enough, so the other 2 got to go out alone and fast.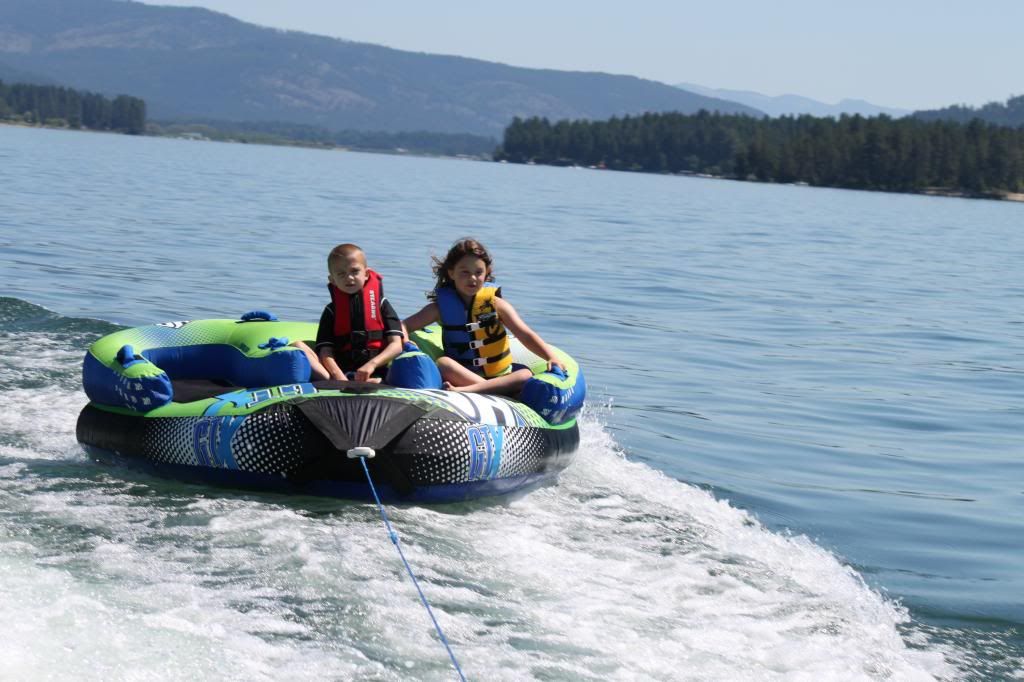 They had fun. We drive them right to a park that has a fun beach entry, perfect for building castles.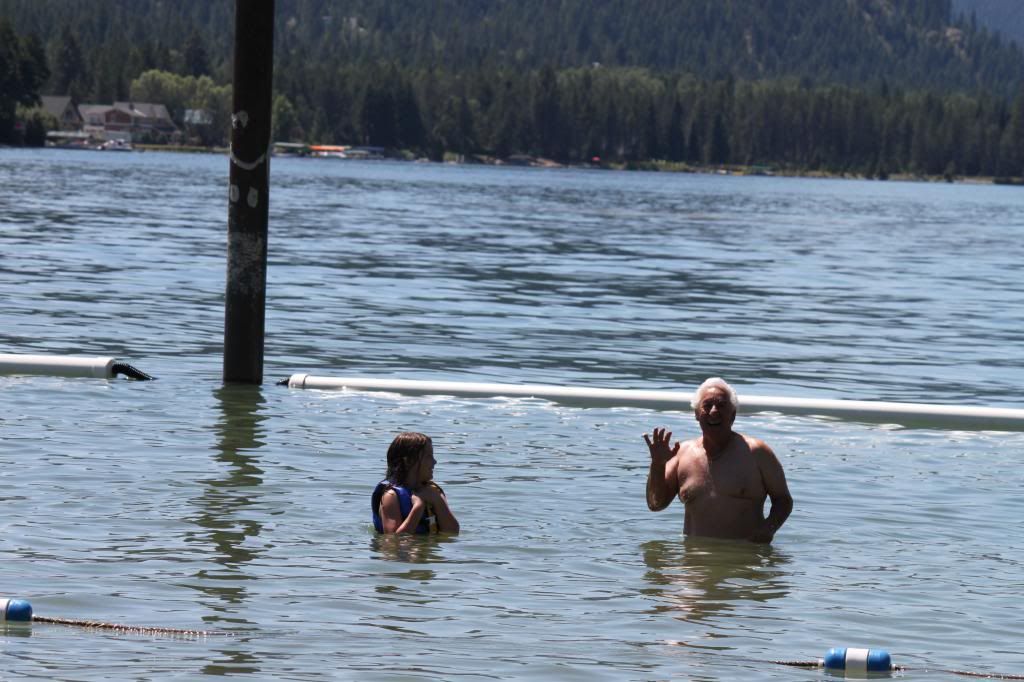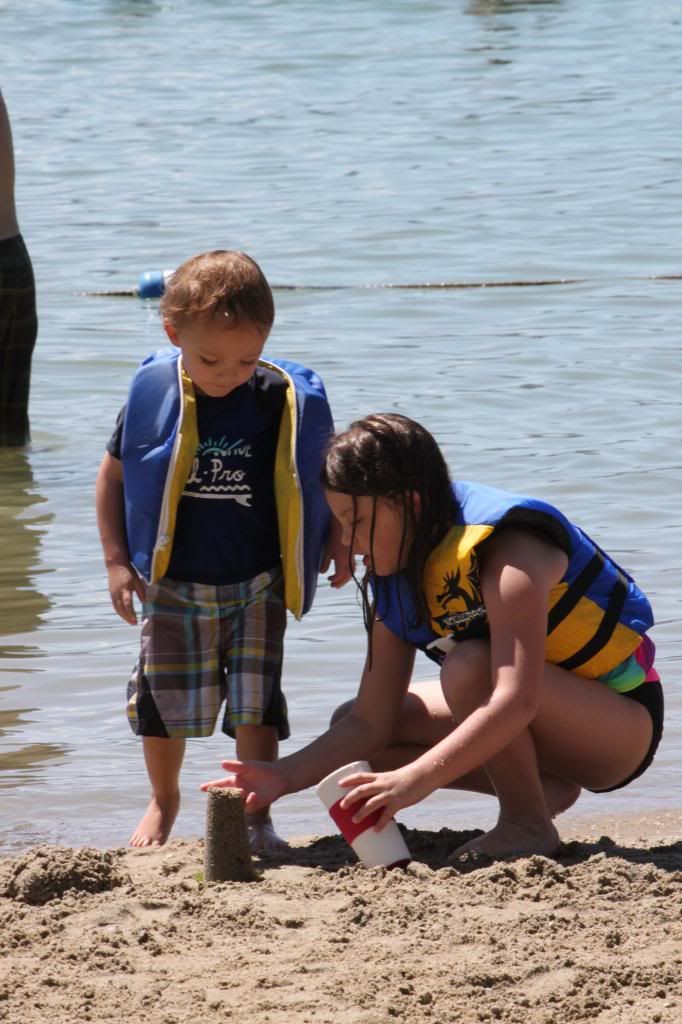 Ben was trying to be lumberjack and walk on a log. Not as those guys make it look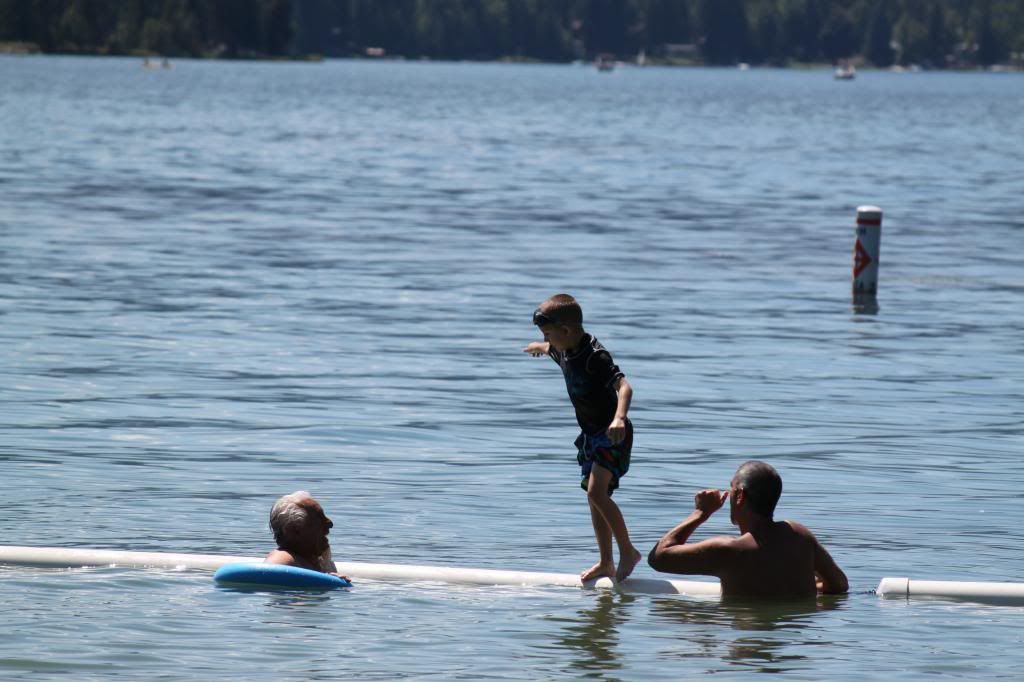 There was also a really fun playground.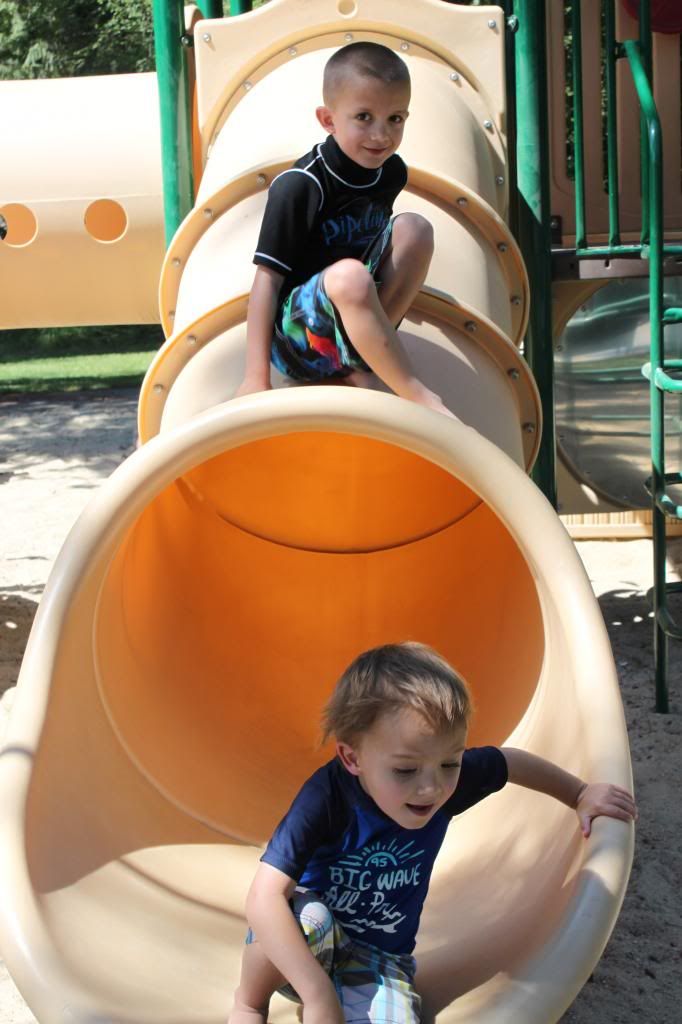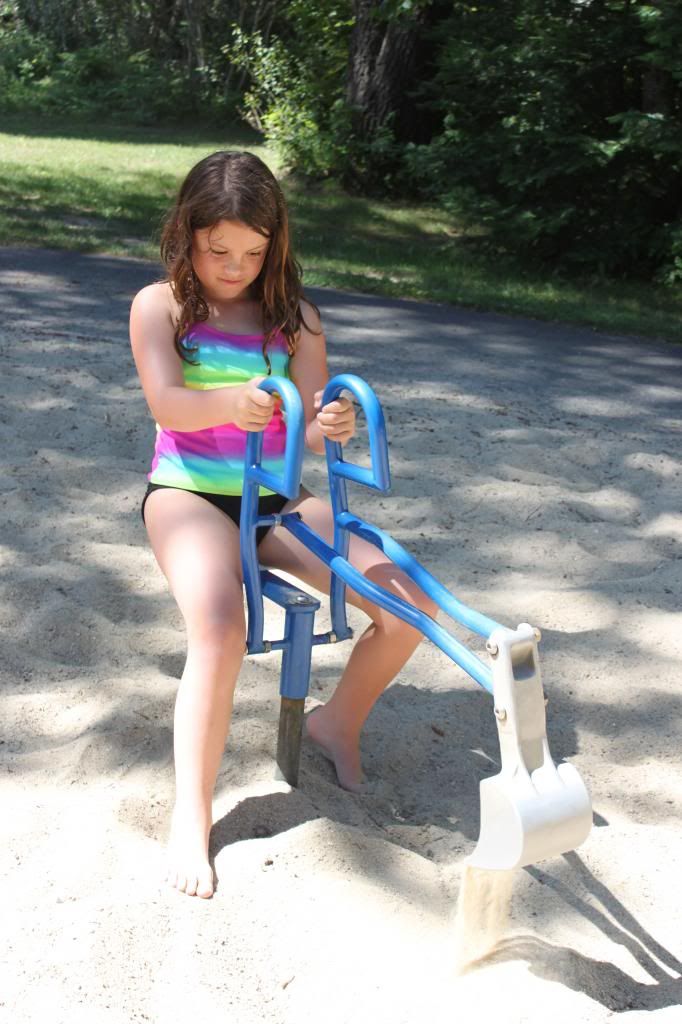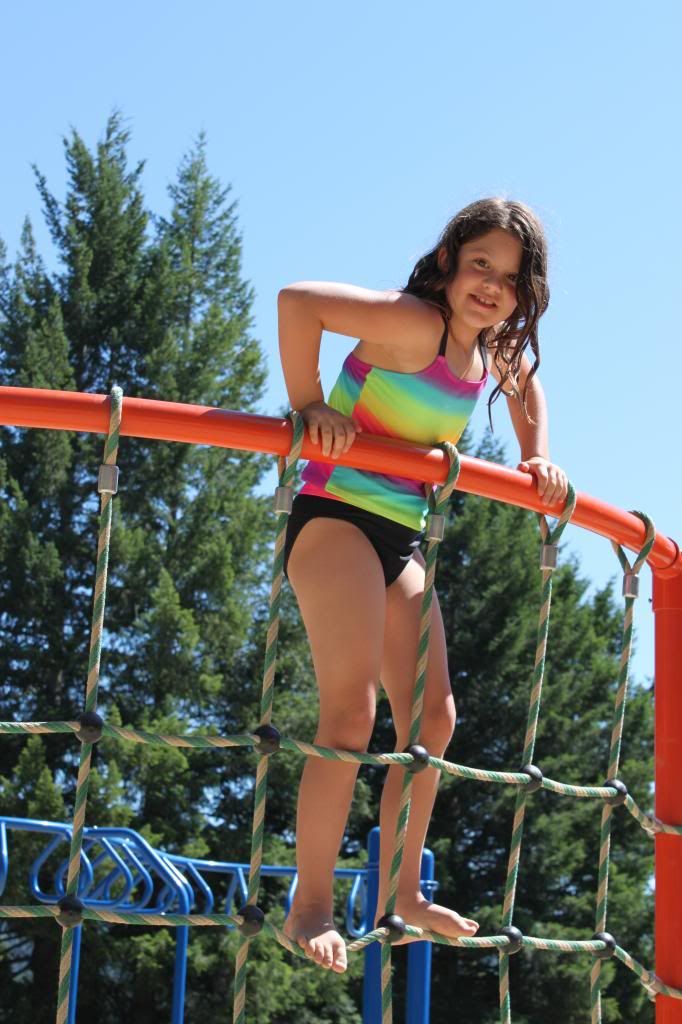 There was a path through the forest. David had gone on ahead and was doing Big Foot calls.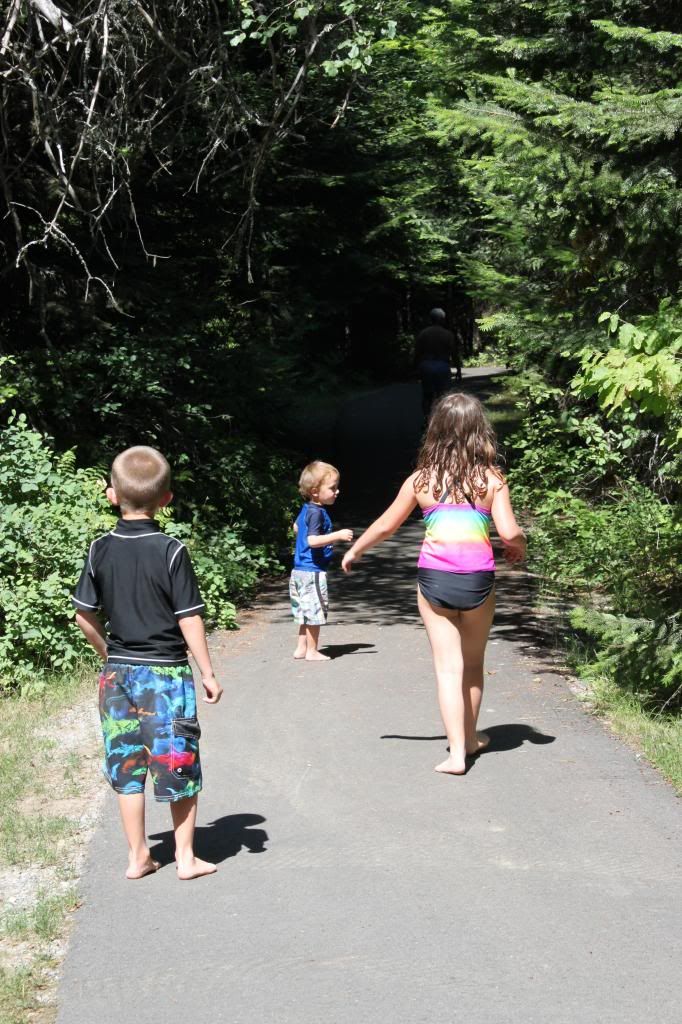 On the way home, Noah didn't want to go on the raft, so David went. His face was making me laugh.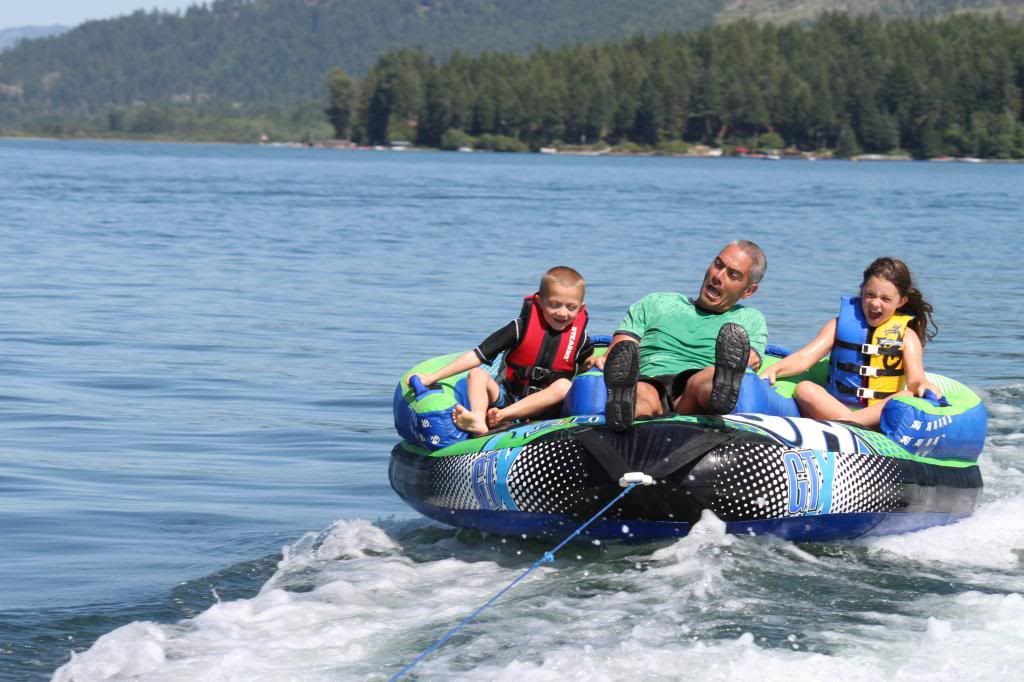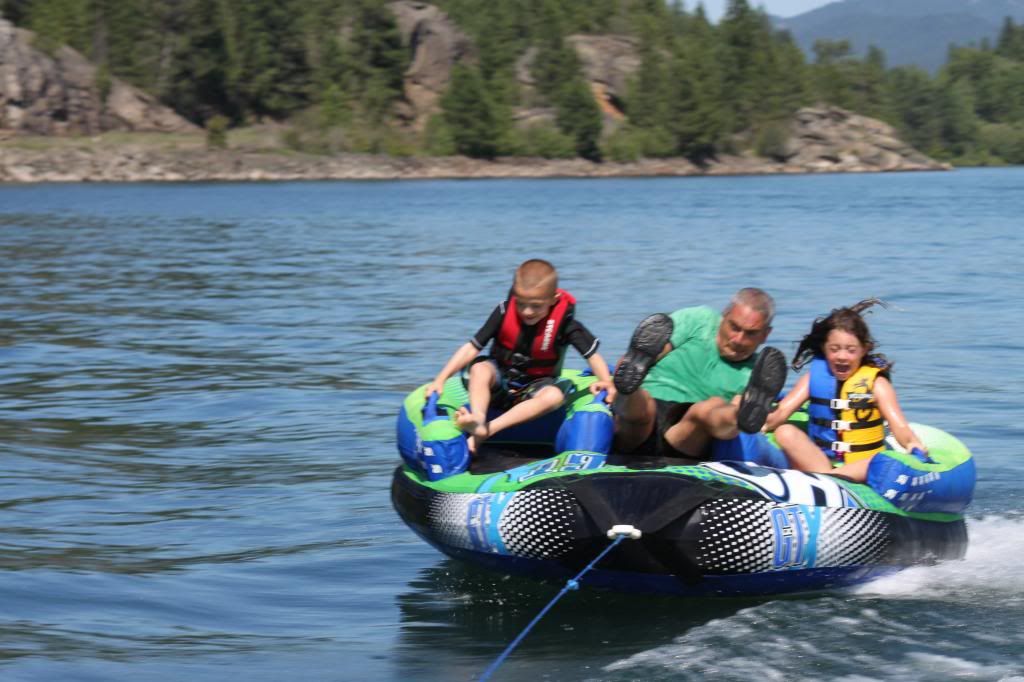 While the grown ups regrouped. The kids played in the sprinklers. Ben was trying his best ninja moves on it.
And if a trampoline is fun, it's even more fun when a sprinkler gets you every 20 seconds.
After a shower, Emily took some time to play piano with Grandma Suzy. Mrs. Stacy would be so impressed.
Then, it was time for smores. Now, it doesn't get dark until 10:00, so we started smores while it was still light out. It's always a good time for smores.
Noah only eats the chocolate out of smores, so he ran on the trampoline stopping only for 3 more squares of Hershey's.
I don't really have too many pictures of the cabin. Here's one shot.
My Dad chopping down wood.
David is the official marshmallow roaster.
I think Ben enjoyed his smore.
Here's this cute bench my Dad and Suzy crafted.
My Dad bought sparklers for the kids.
My Dad also got them these light up styrofoam bars. They were cool. Look at how sunny it is. It's 9:15 in this photo.
Then, the neighbor brought over some left over sparklers she had. My Dad was laughing. He buys the 12 inch ones and she comes over with the 3 feet long ones. It was very thoughtful of her. She said I brought these over for the kids and my husband immediately lit one up.
Emily likes this picture of the sticks.
Wow, what a fun day. I don't think we could have fit anything else in there if we tried. I'm about ready to pass out and the kids are all still going.