David started the day with a canoe ride (mode #6).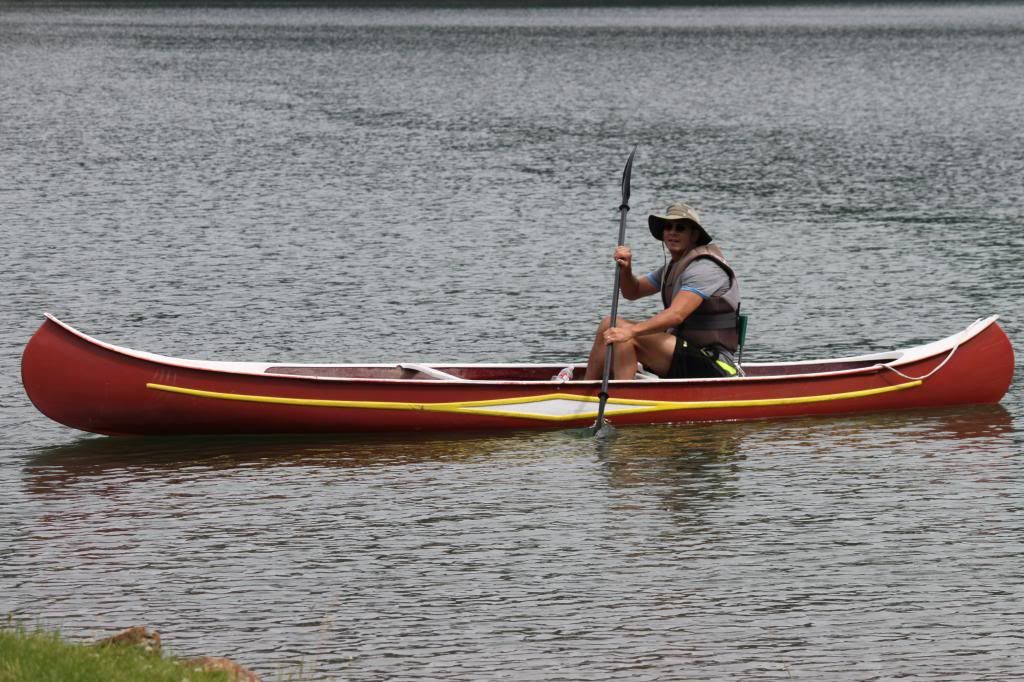 Suzy made us a great breakfast of pancakes and bacon. Then, it was out on the jet ski's. My Dad took each kid out for the first time.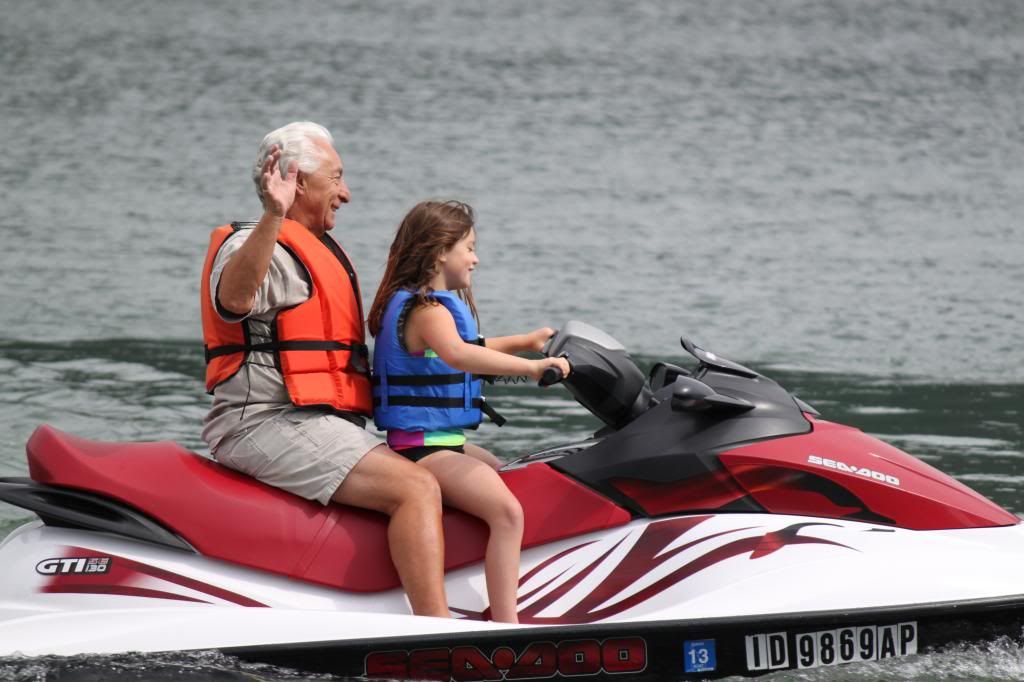 Noah was crying the whole time that Emily and my Dad were on the water. He couldn't wait to go. He finally go his chance.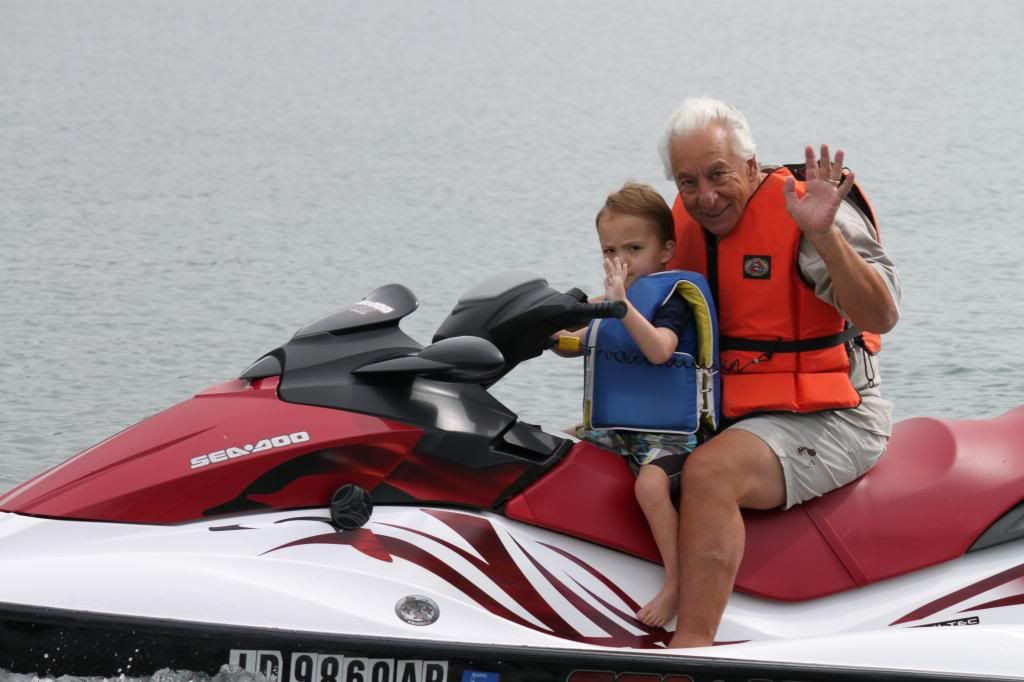 Then, my Dad put on the gas and took off.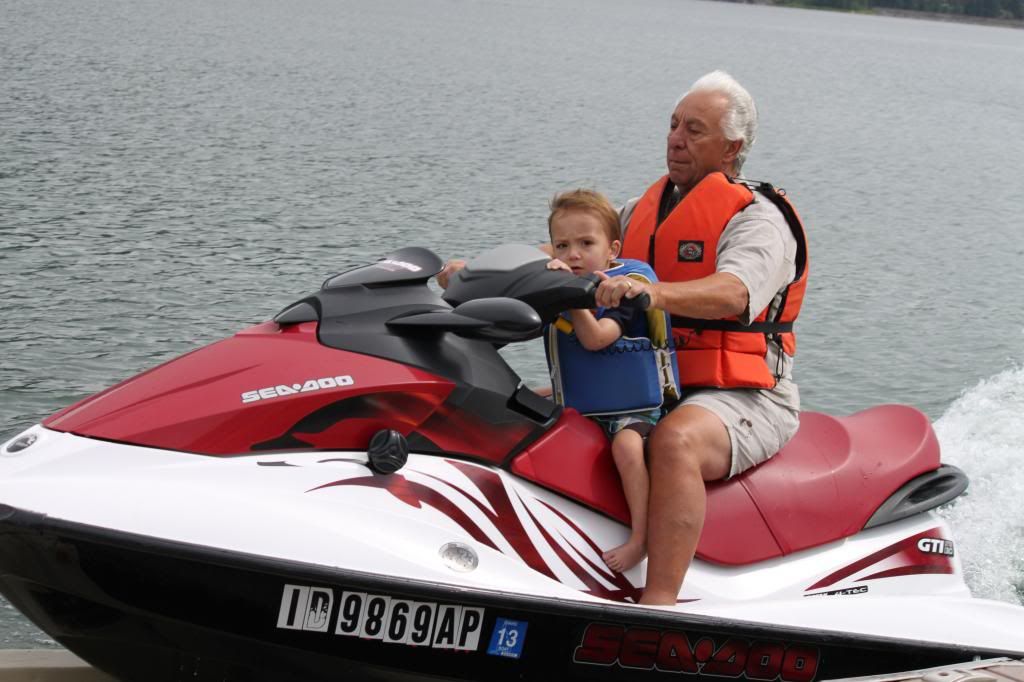 Then, Noah kept saying home and he didn't ask to go on the jet ski again.
Ben had a great time with Papa.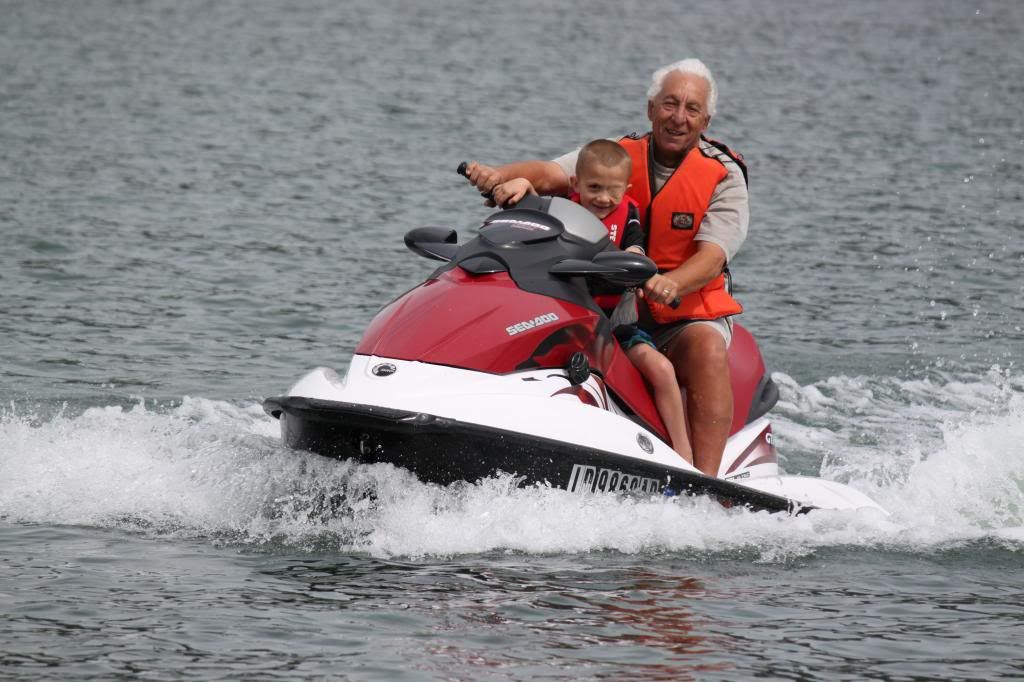 Then, Emily went out with her Dad.
But, she said he drove too fast.
Here's Noah looking happy (and safe) on the dock.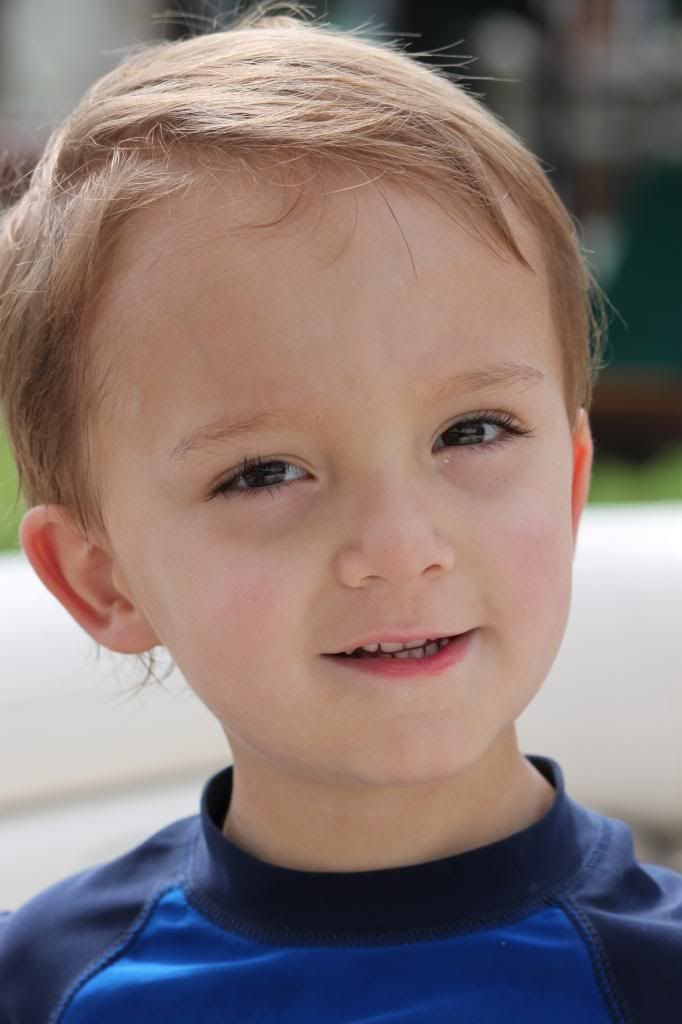 We went for a walk to a park.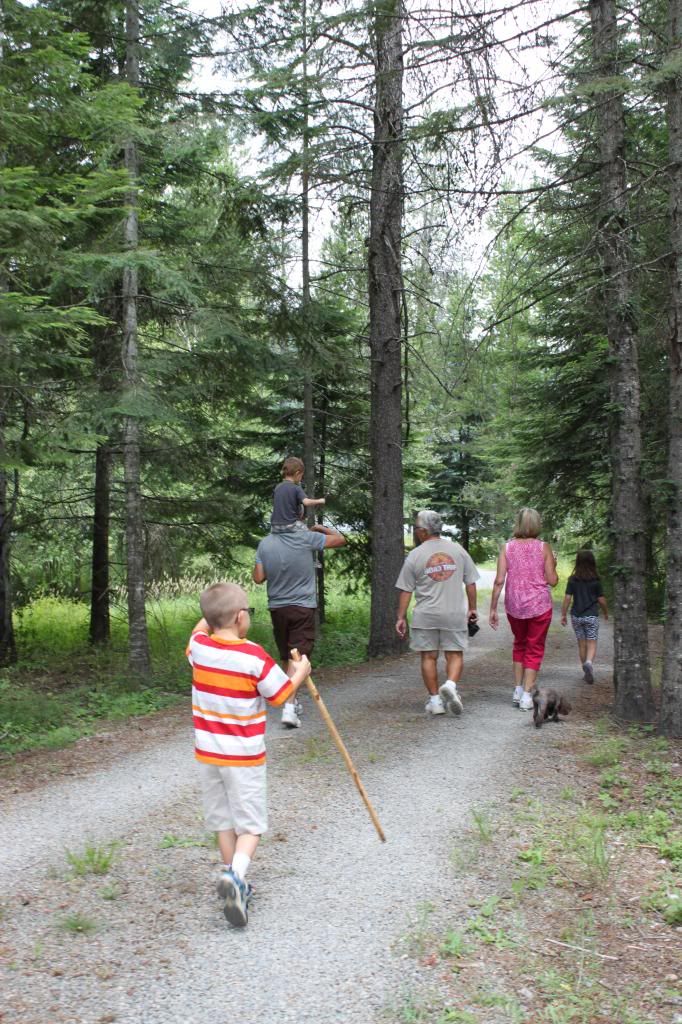 There was a zipline, but it was broken. The kids hung from the bar.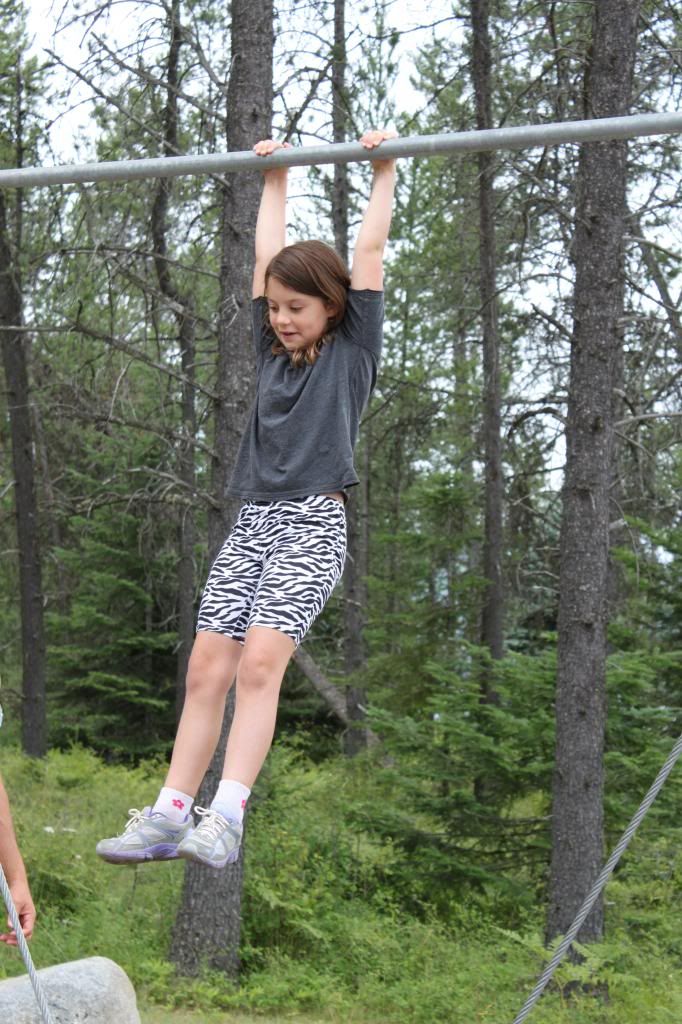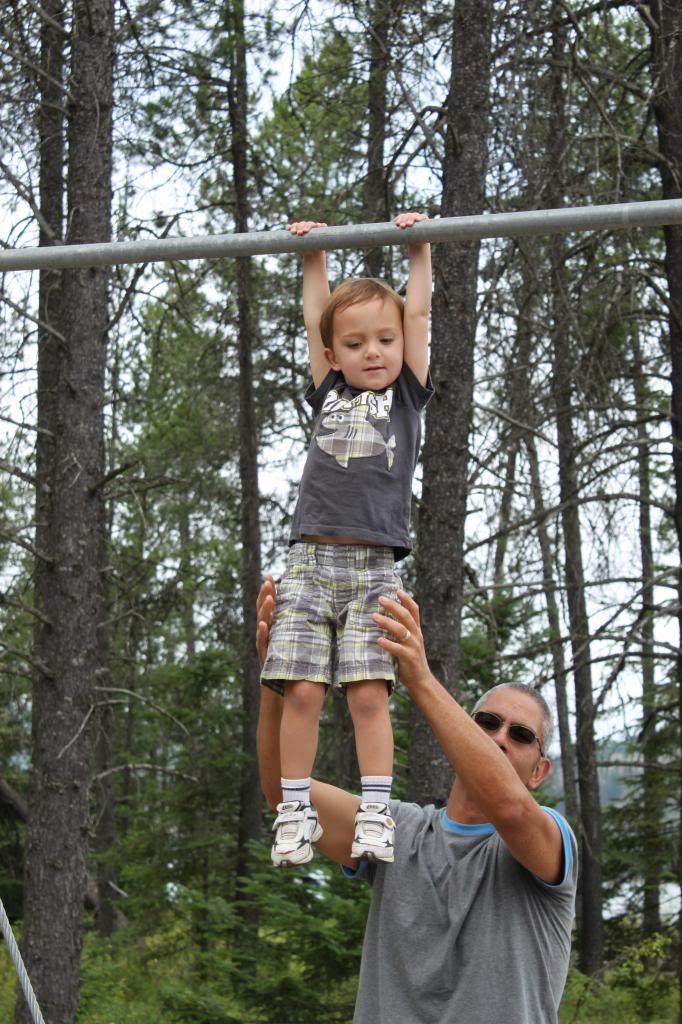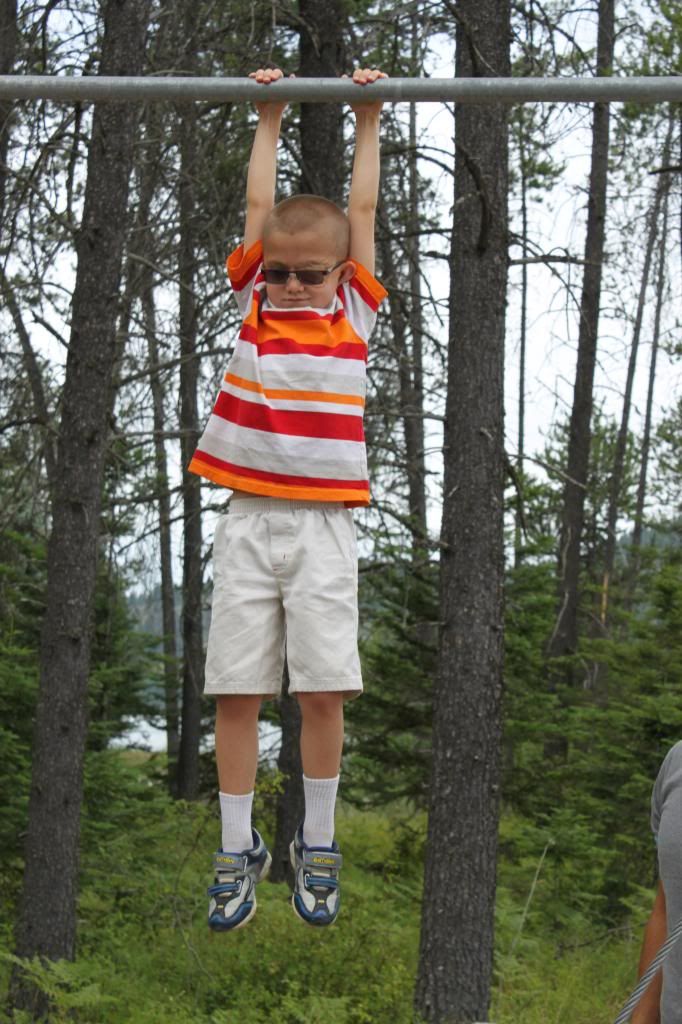 David did pull ups.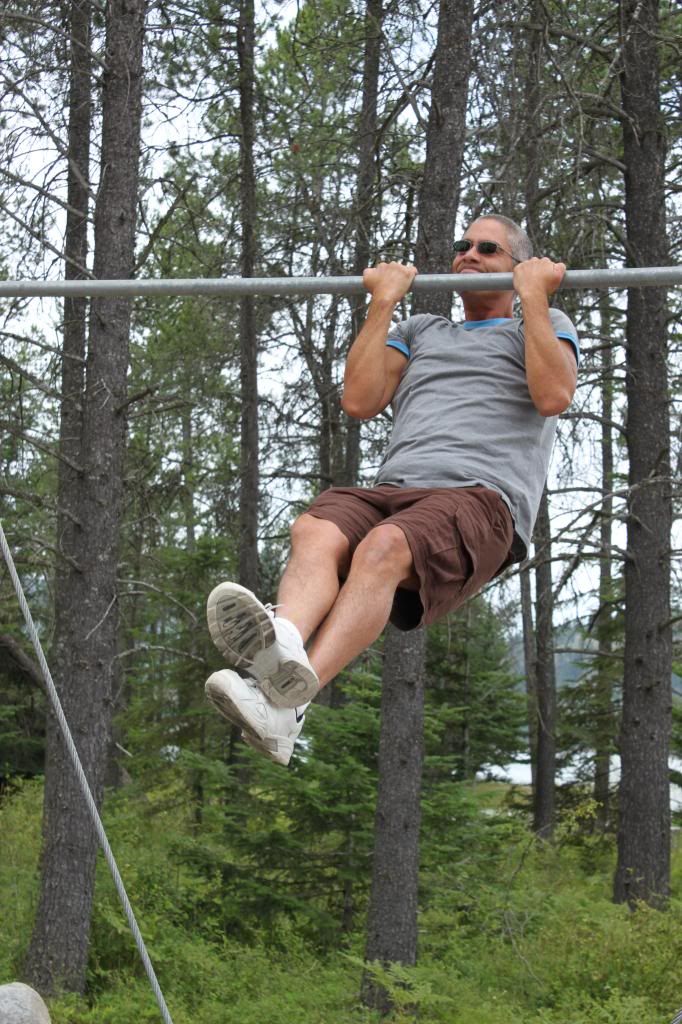 We swung.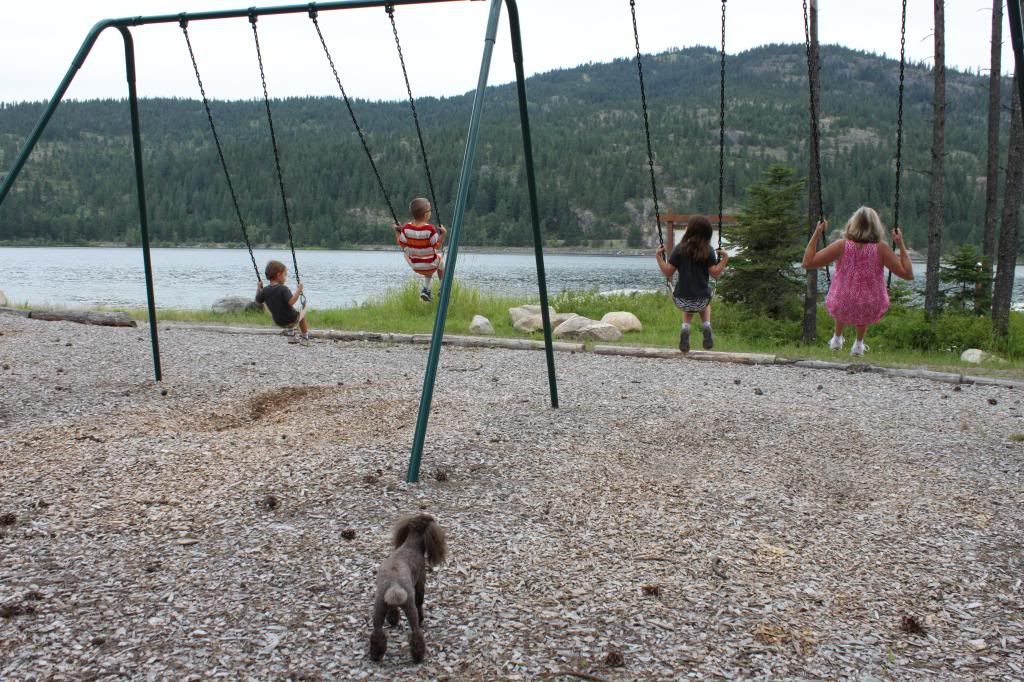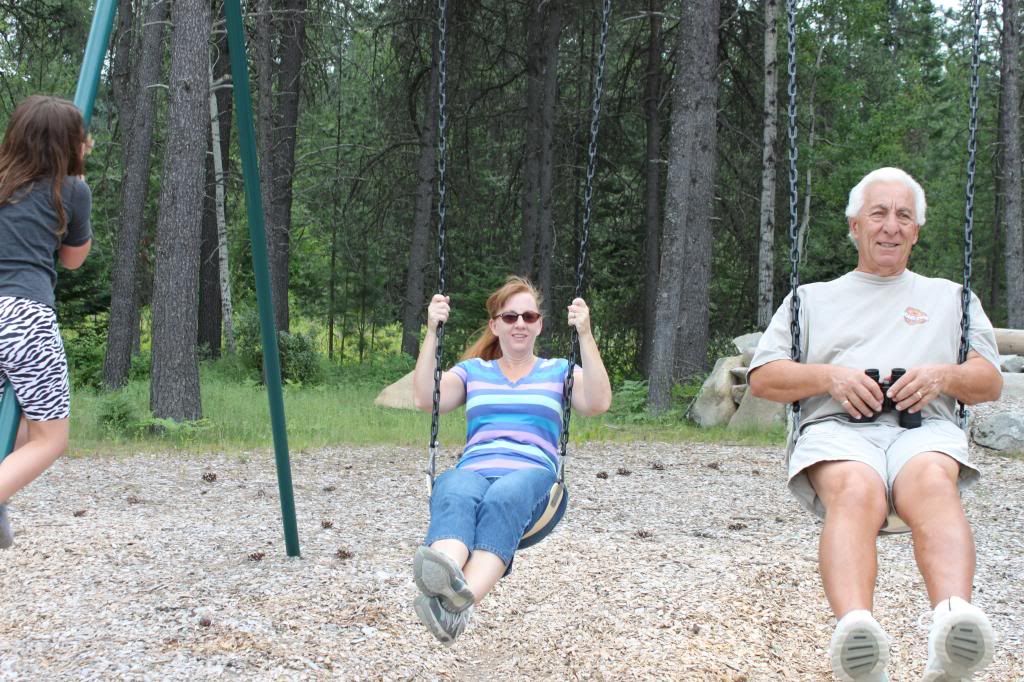 Then, we got back to the cabin and they watched the clouds on the back of the boat.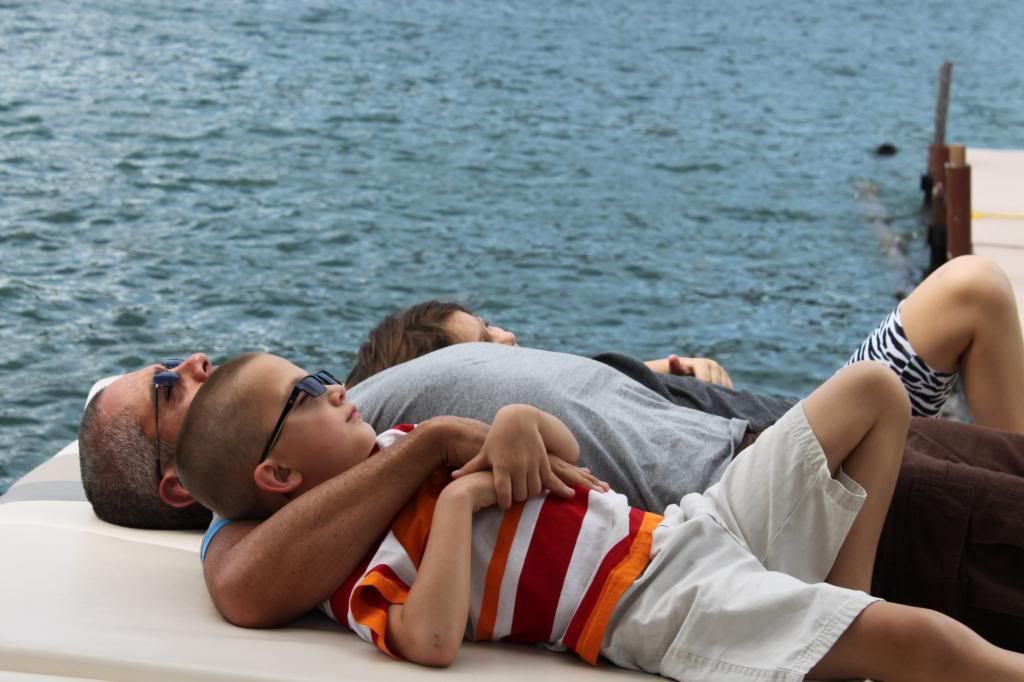 We put our feet in the water.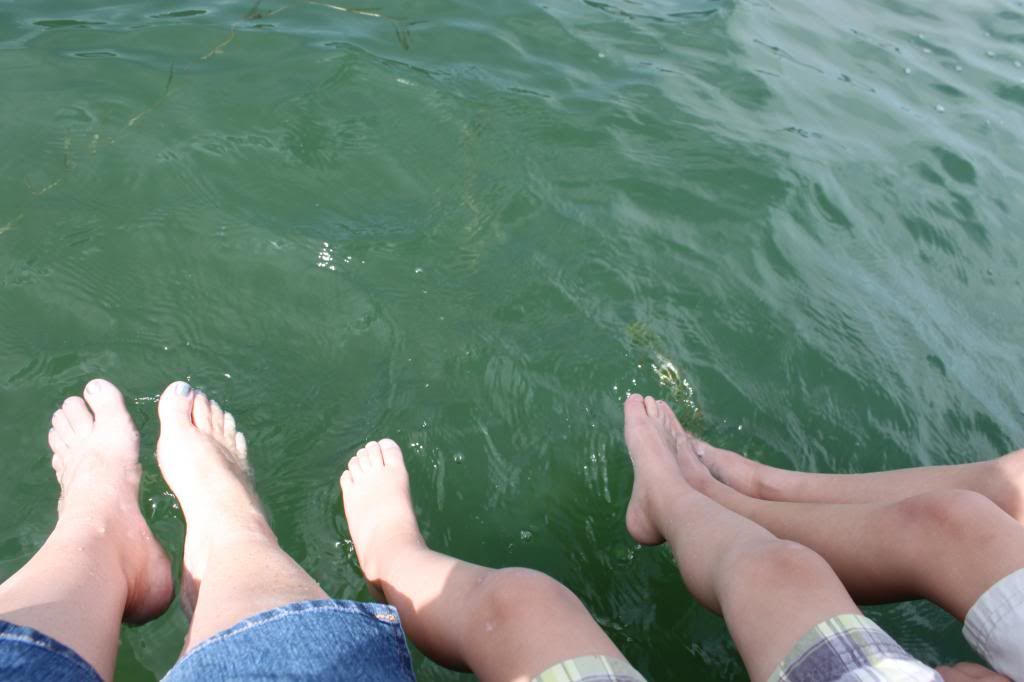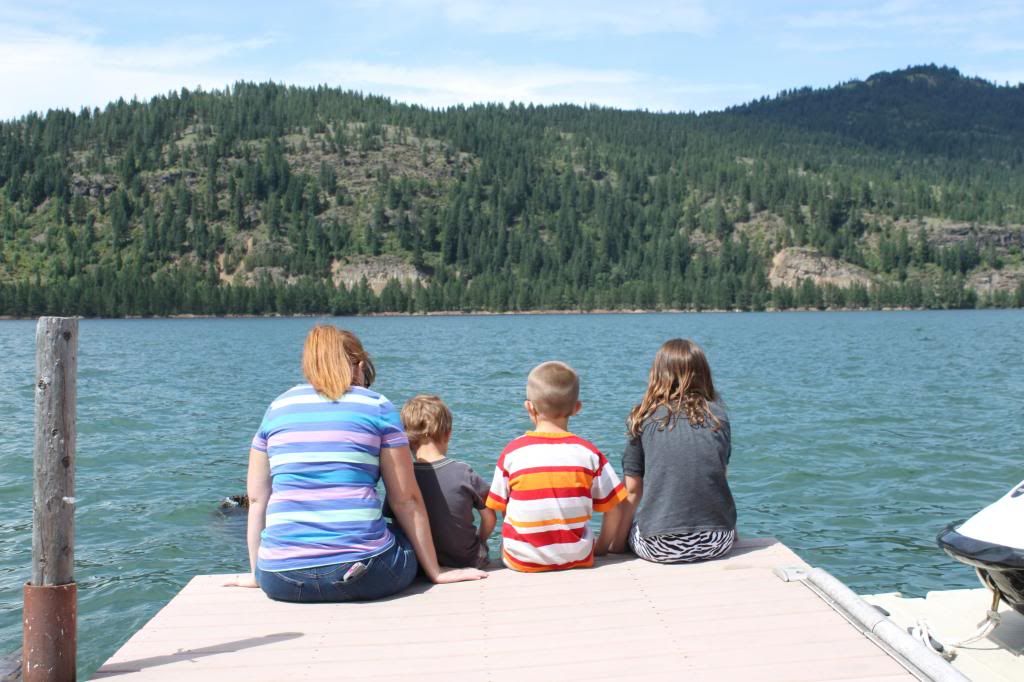 Then, my Dad and David spent about an hour to put together this Buzz Lightyear Glider/Kite. They finally got it to work and it flew on the first try.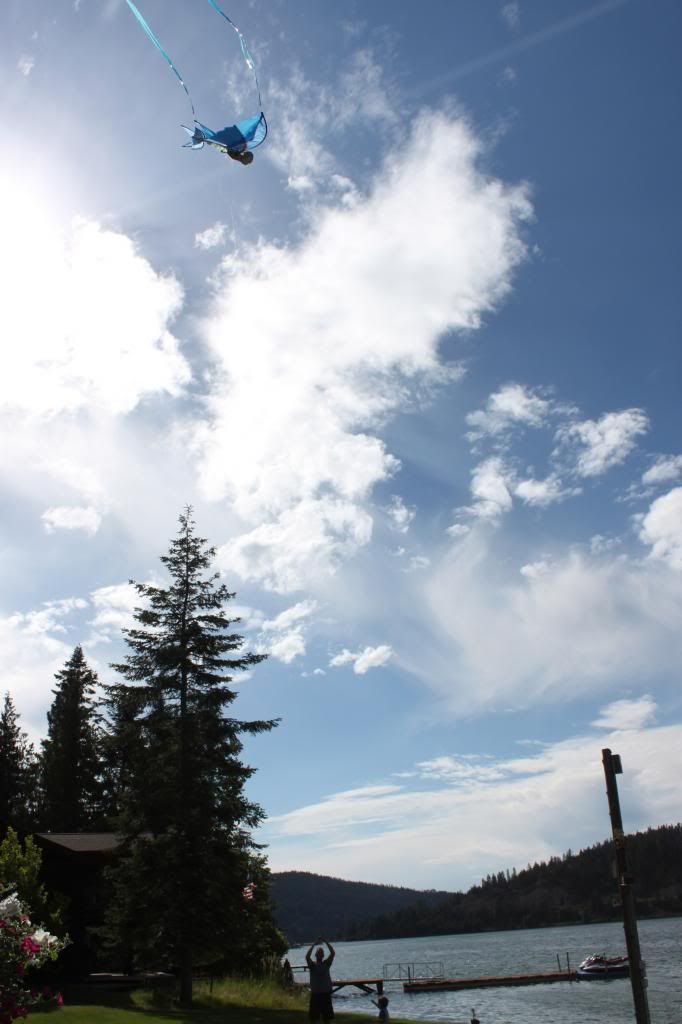 First and last try as it's found a new home in a 30 foot tree.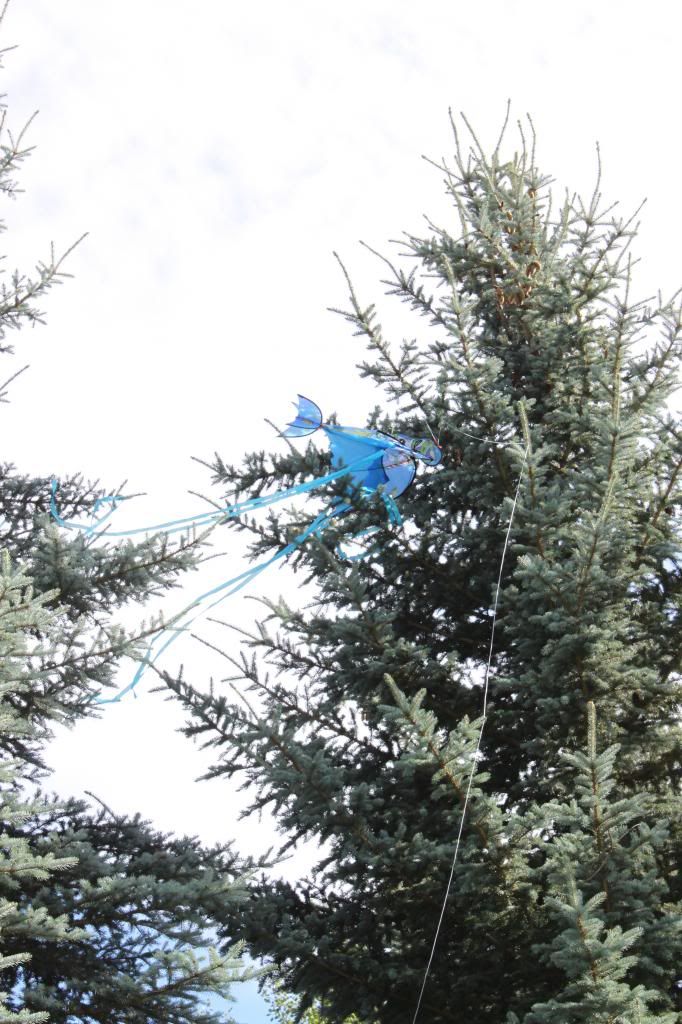 I knew my Dad would be on a mission to get the kite out. I could see the wheels turning in his head. He rigged up a rope with a galvanized elbow pipe thingy on the end. My Dad tried about 20 times and handed it over to David. I think it was David's 30th try and he looped the kite and branch and got it out. Yea!
We ended the night with a walk through the woods.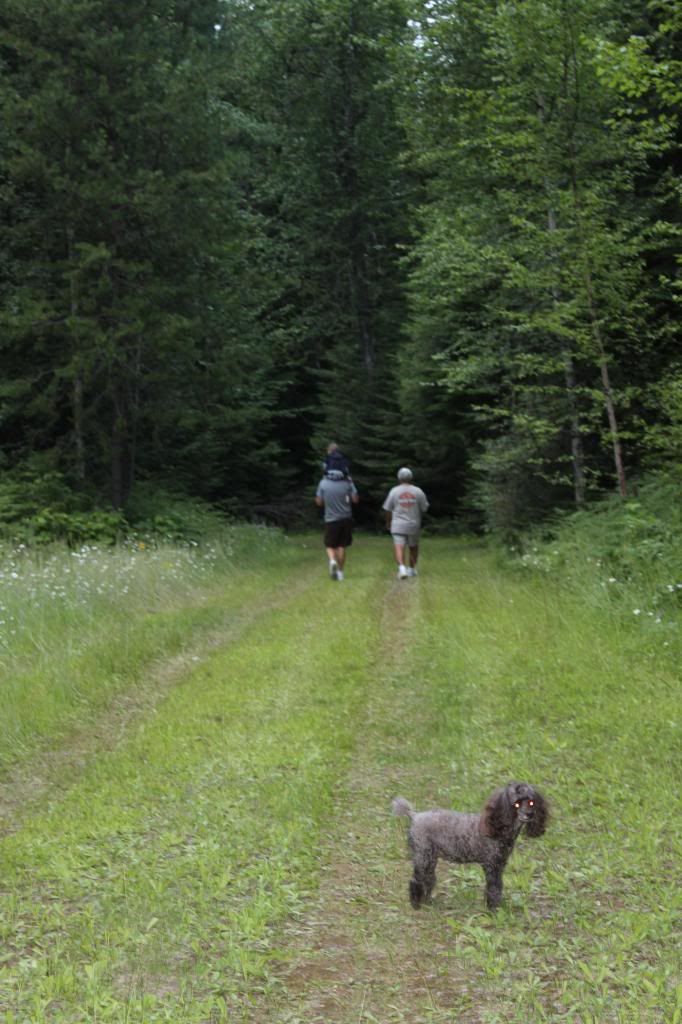 Emily liked all the flowers along the side.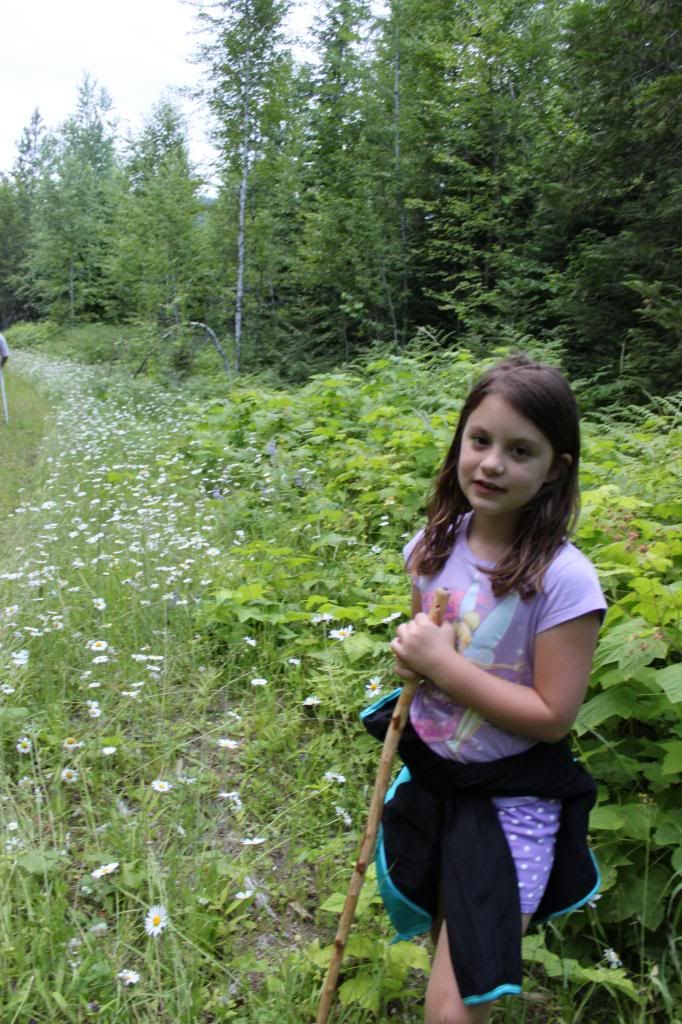 She was even happy to pose for a picture.
It was another nice beautiful day. I think we are taking a long boat ride tomorrow into town.