Today was the day we have been waiting for. Our 2 week vacation started! It was just the break we all needed. We left the house a few minutes before 7. I think the kids were super excited.
The kids thought the shuttle to the airport was fun. I'm taking a picture next to everything we are on as I think we are covering every mode of transportation on this trip. Mode #1, the car (see picture above)
Mode #2, aiport shuttle
We got to the airport and went through security. I always breath a sigh of relief when we get to the gate and sit down.
Mode #3, airplane (the boys were thrilled I made them stop playing for a photo)
The airplane ride was uneventful, just what I like. On the way to the cabin, Noah just couldn't take the excitement anymore and fell asleep on me.
We turn off to the road to the cabin and my Dad, me and the kids get out of the car to walk down the forest lined road. Ben and Emily took off running.
Mode #4, feet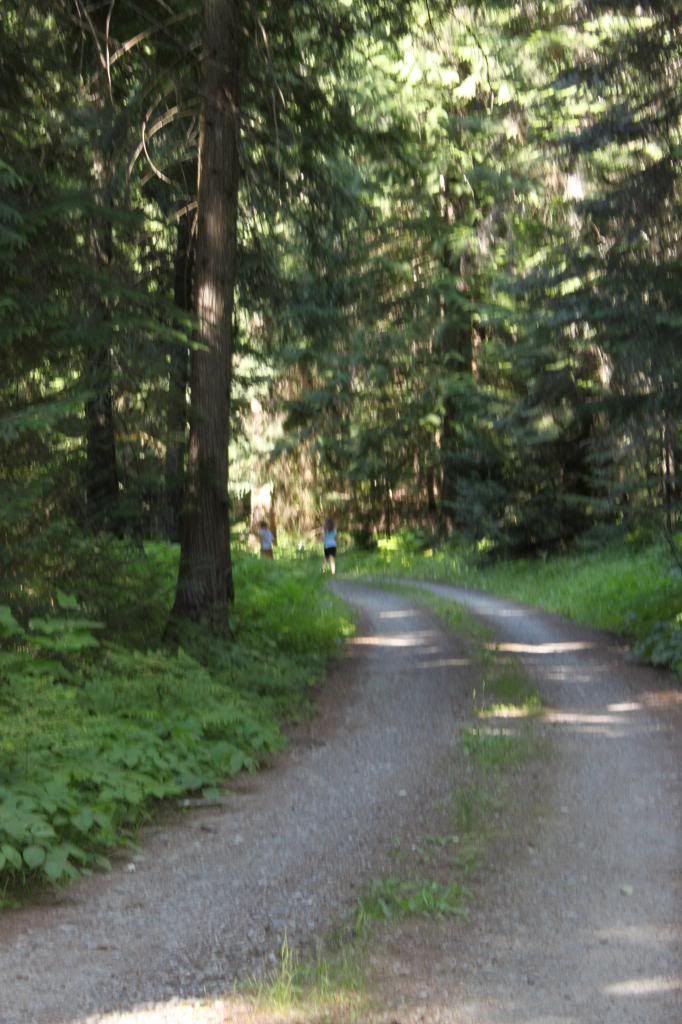 My Dad put up a new toy for the kids this year. A swing! Such fun.
Even the big kid got a turn.
Noah pretending to drive the pontoon boat. Noah was only 1 (almost 2) the last time we were here. So, this is all new to him.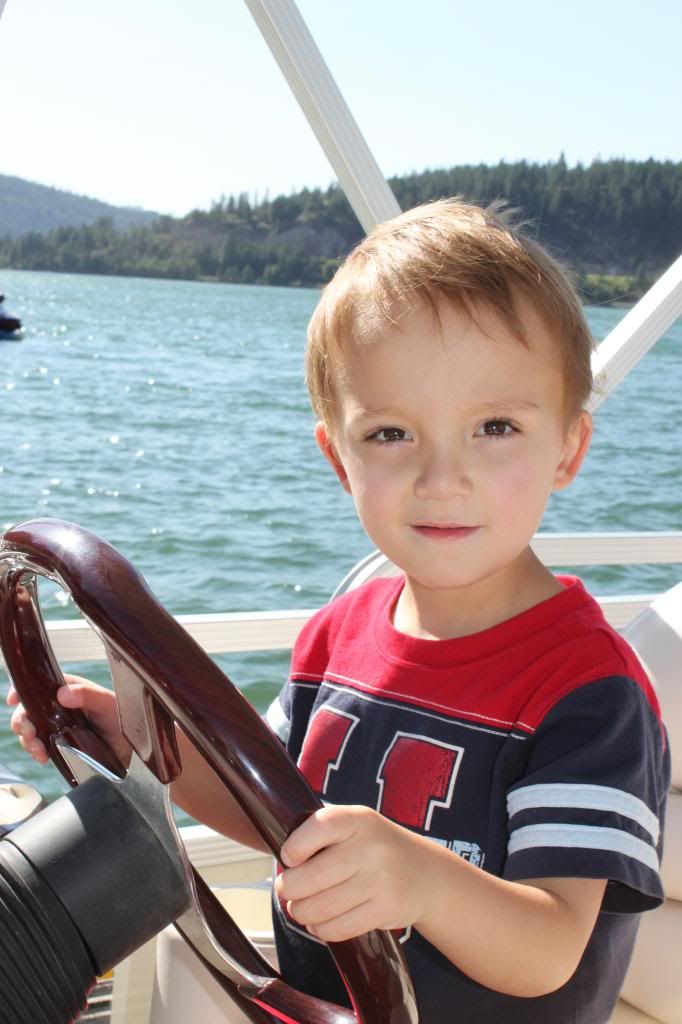 It was warm out, so the kids and David took a dip. Ben practicing his cannon ball.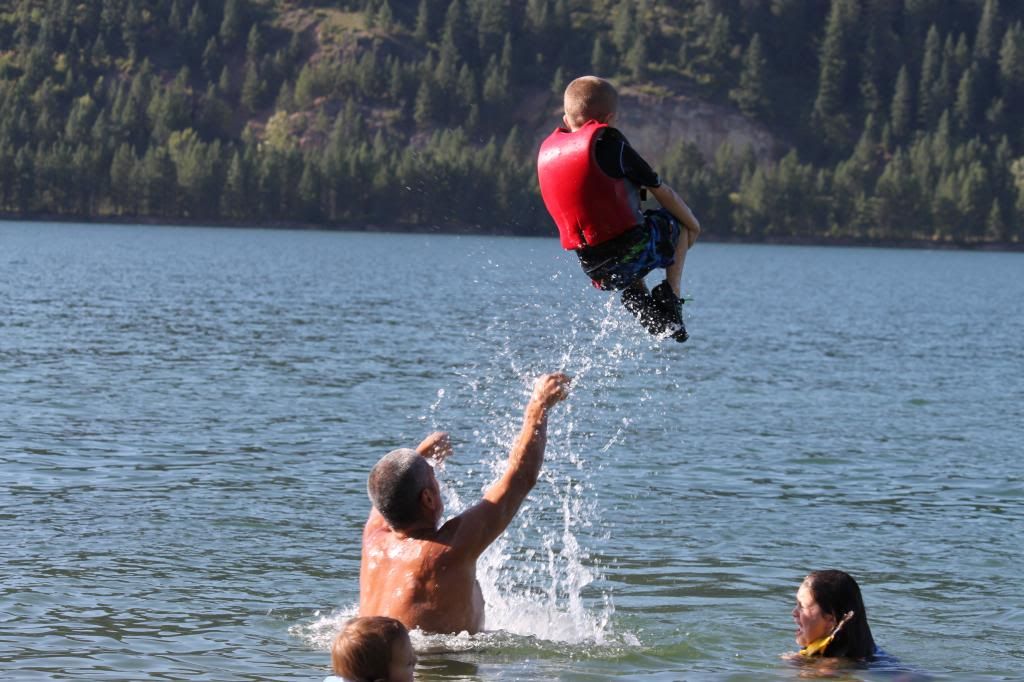 David jumped off the dock and practiced his.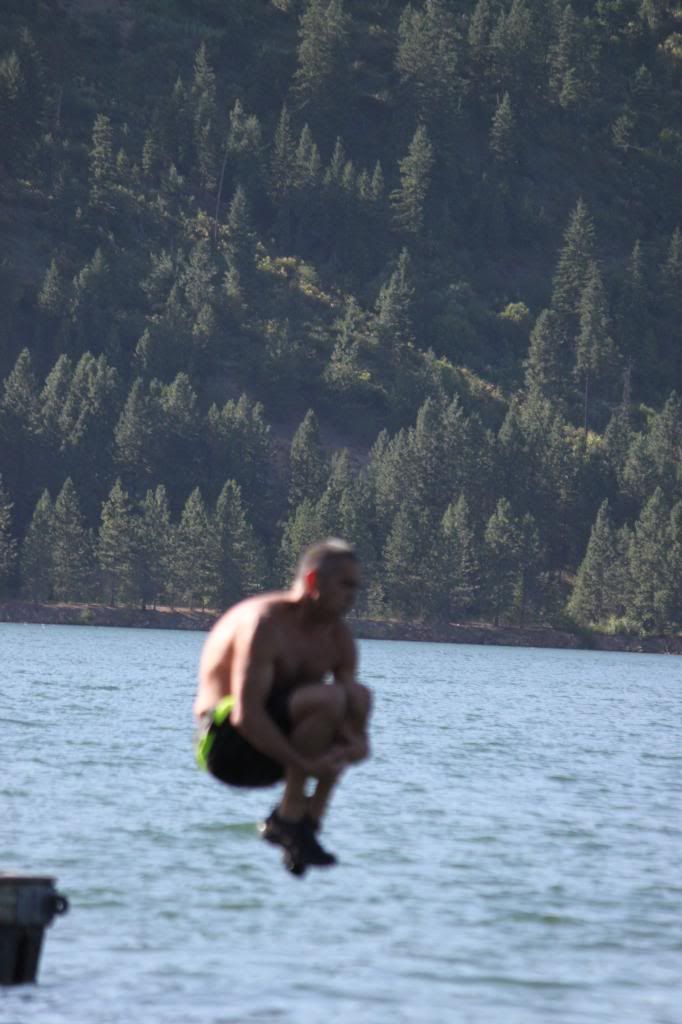 Aren't David and Noah funny. They are walking exactly the same.
Emily loves the trampoline. They all do, but her especially which is no surprise since this is the summer of gymnastics for her. That's all she wants to do.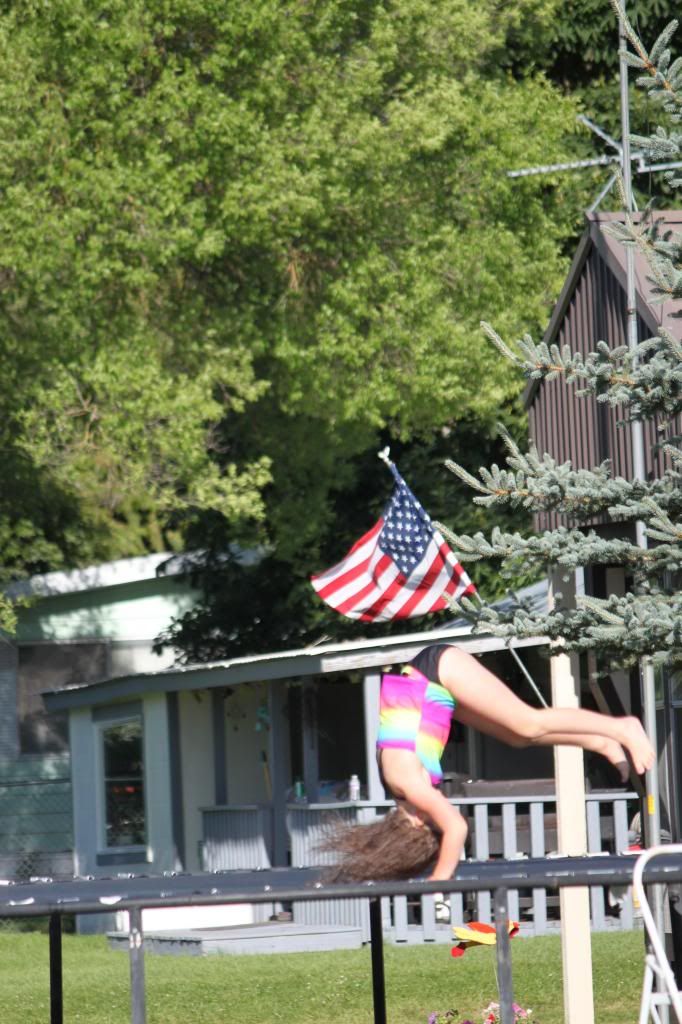 Suzy made us a yummy pasta dinner. Then, we took a little boat ride.
Mode #5, pontoon boat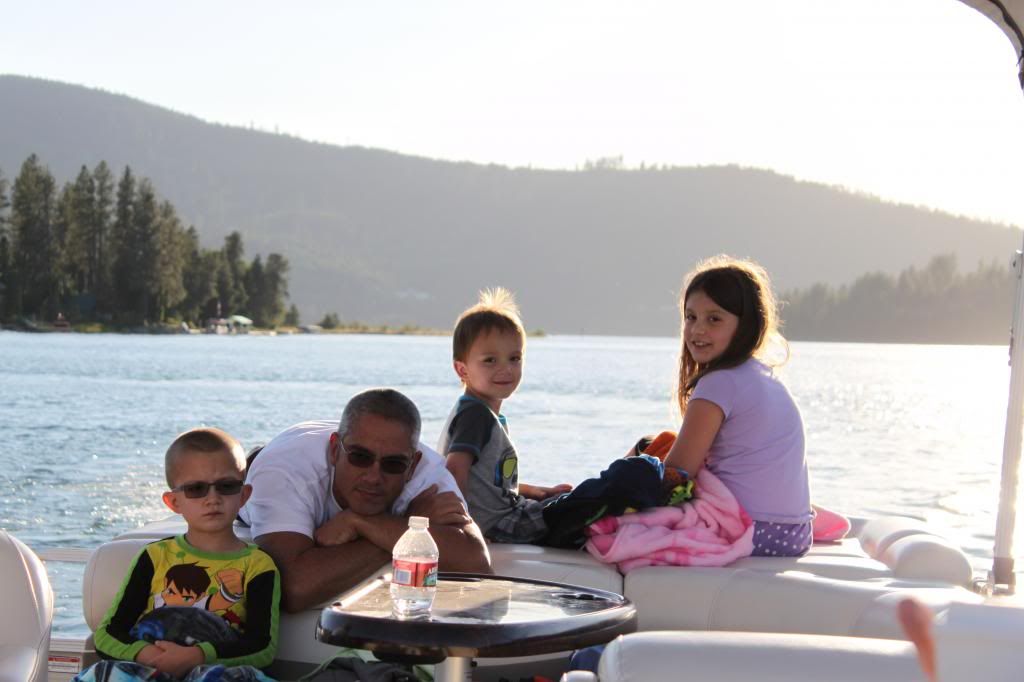 My girl looking pretty.
I love seeing my husband so relaxed. He just fell asleep on the sofa before 9:00.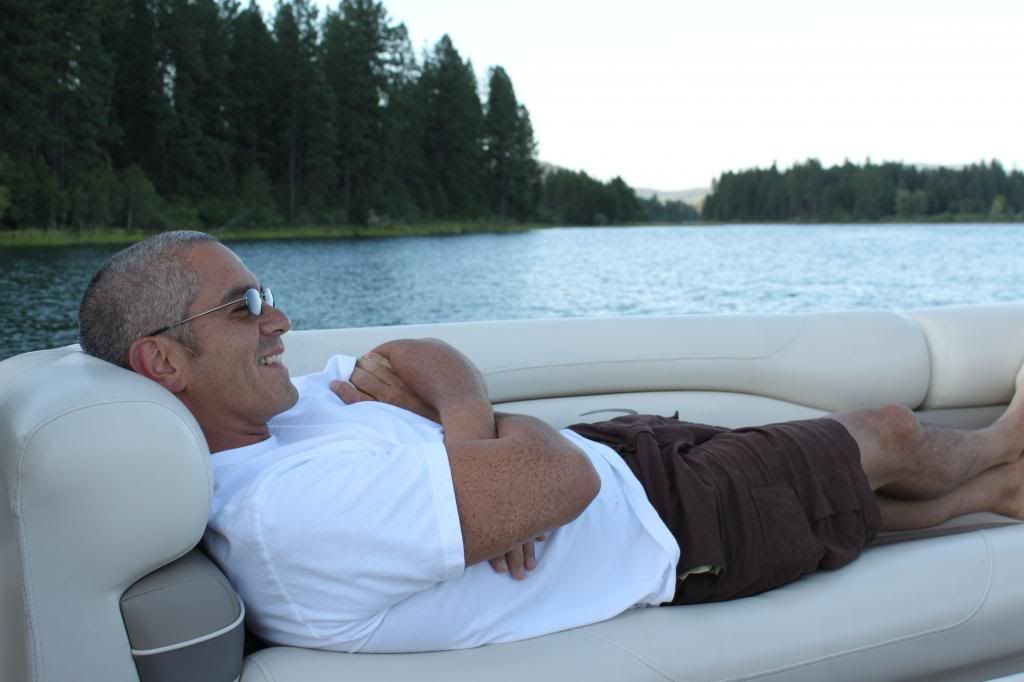 My Dad taught Noah how to drive the boat. He liked that.
We chased the ducks with the boat.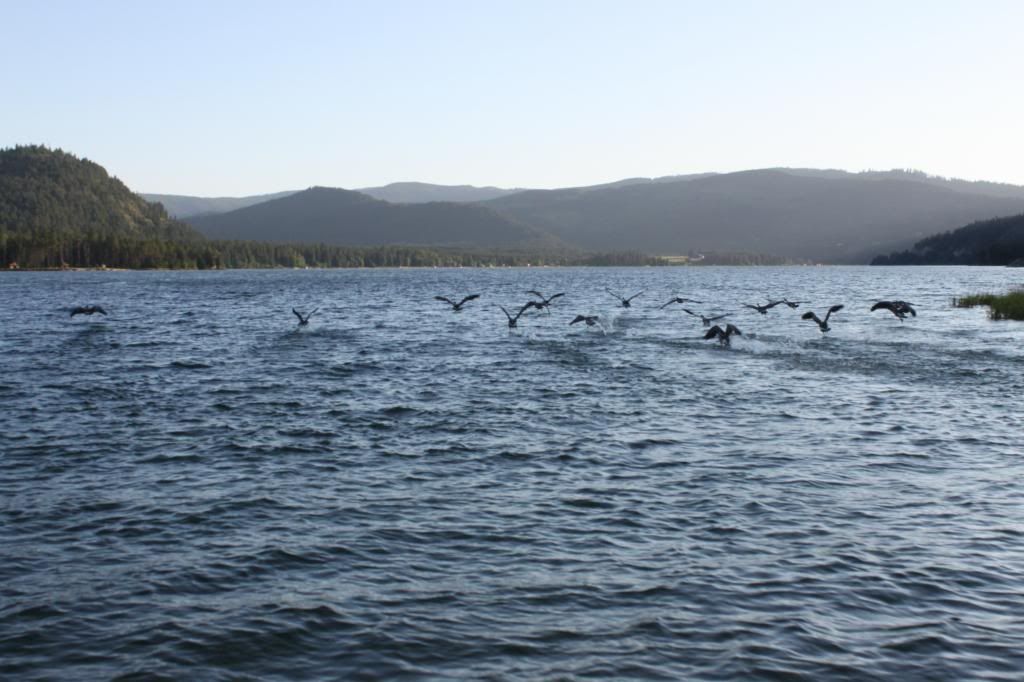 My girl looking pretty again. She can't help it.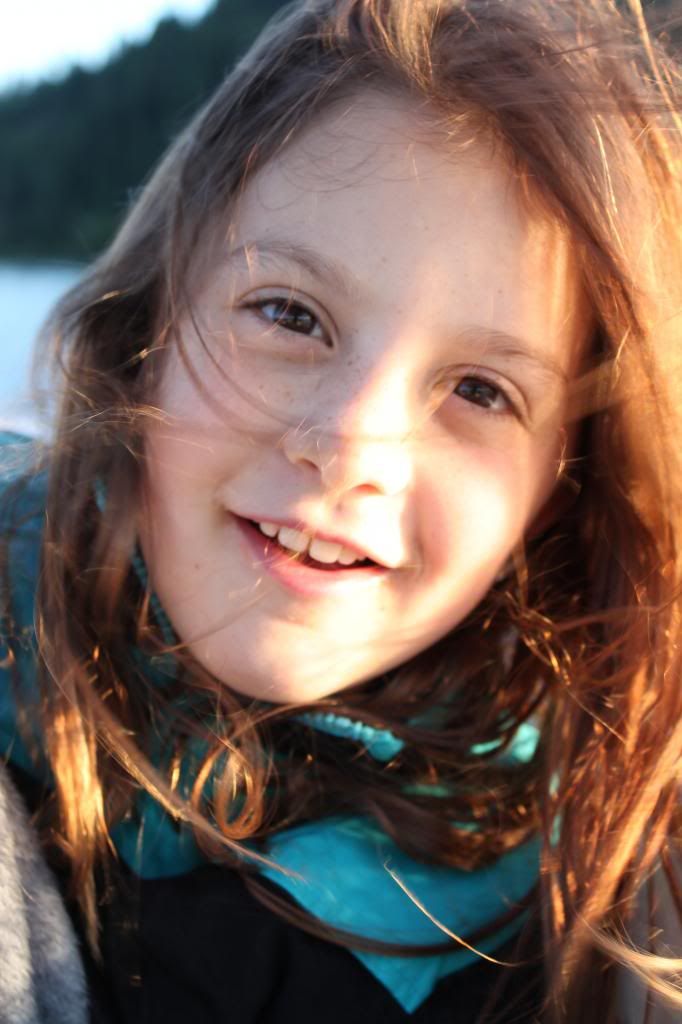 Then, Emily had a turn at the wheel.
My Dad let her go fast. She liked that.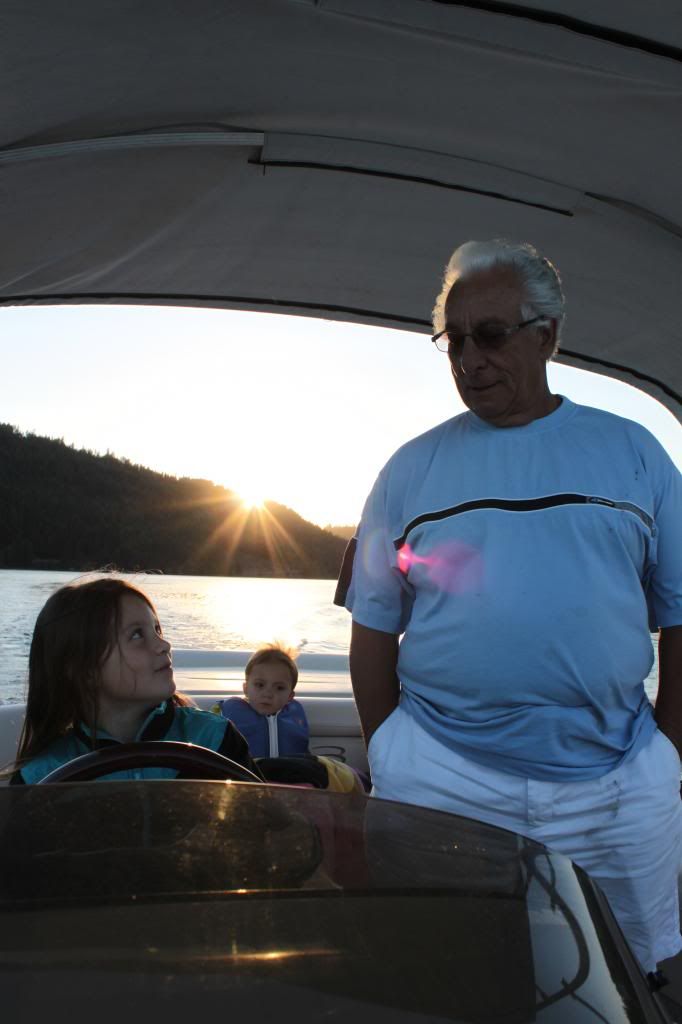 So far, so good. It's so nice here. We have 14 days of vacation and we only have 2 things on the agenda the whole time. RELAX and HAVE FUN. Sounds like a perfect vacation to me!