Emily's piano teach and our family friend, Stacy, put on a great recital performance for a rest home during the holiday's. You can watch our performance from Christmas
here
. The workers there told us to come back soon and not wait for Christmas. So, Stacy planned a great patriotic performance. I think they really enjoyed it.
Emily played the piano.
Ben and his buddy Caleb did a reading.
There was lots of singing. Noah didn't sing. But, he was chewing gum, so it looked like he was singing.
We had a trumpet solo and 3 other girls played piano. Several other kids did a reading. Some Moms gave the staff baked goods. The kids make cards for the residents so we can give them a little gift. When we sing, Ms. Stacy plays the piano. It's a rockin' show!
We do the performance once through for the mentally challenged residents.
Then, we go over to the more agile residents and perform there.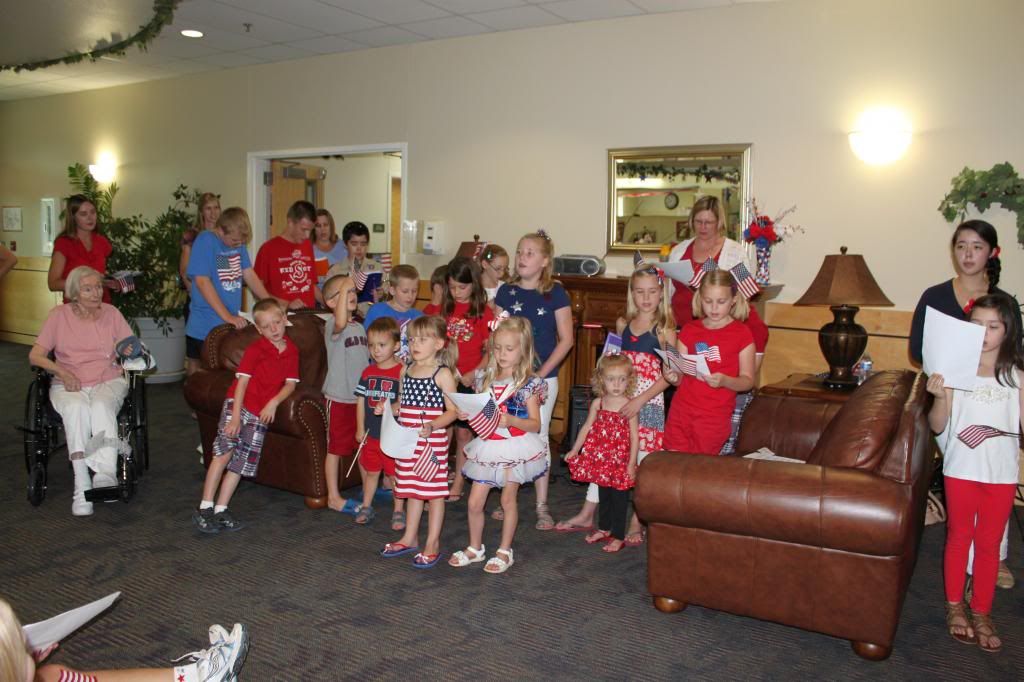 Noah didn't perform anywhere. It just stood there and looked cute.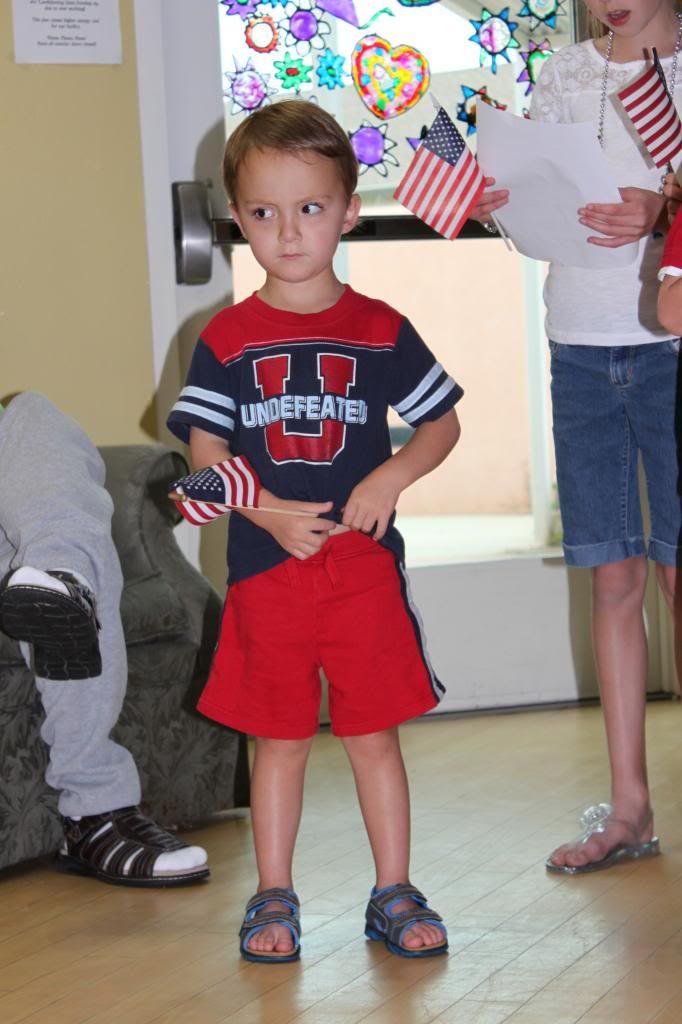 This is Oval! She's still there. In December she is 101! I didn't think we'd see her again. Actually, I was surprised how many faces I recognized. It's not too often that you meet someone over the age of 100!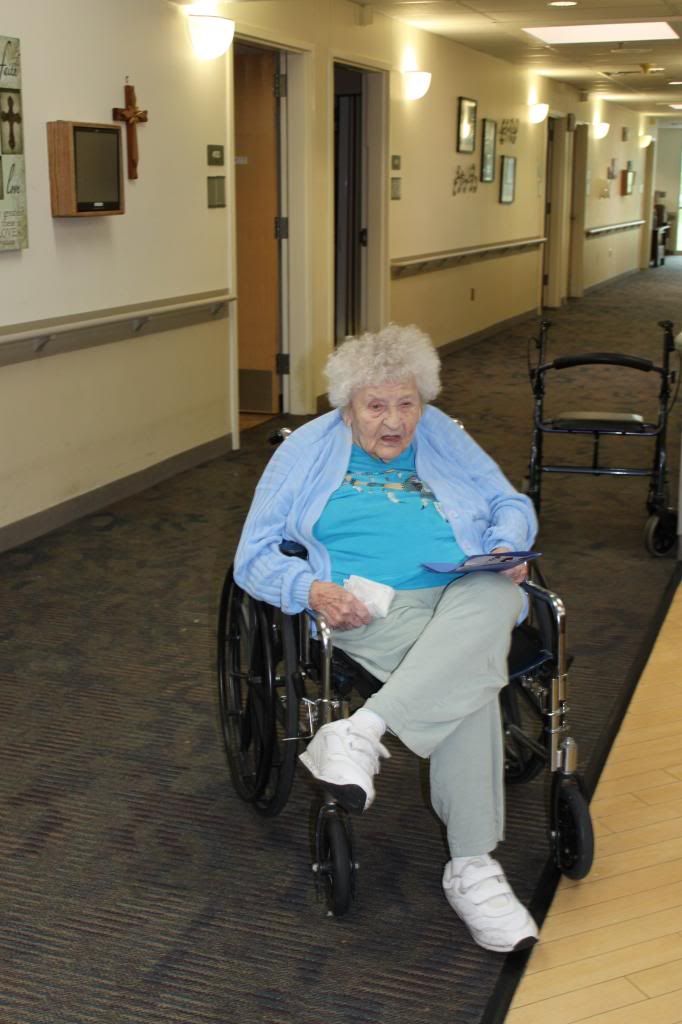 And here's Ms. Stacy with her piano girls.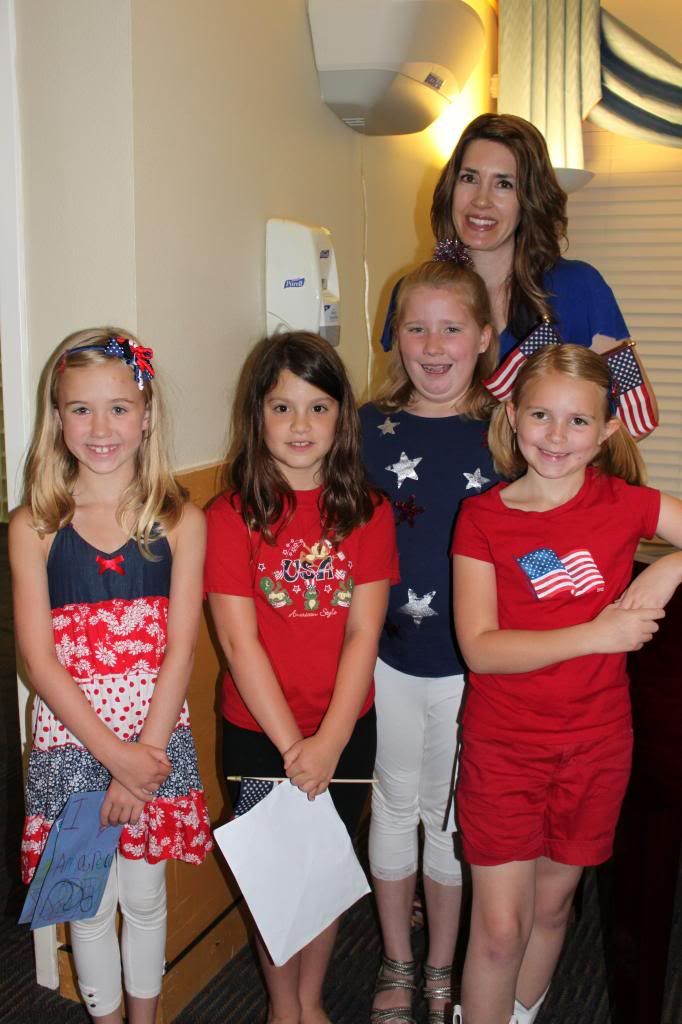 I feel so lucky that I'm a part of such a great group of women who do this. We keep adding members to our group and we are getting larger and I'm thrilled I'm a part of it.