This is my catch up post before we head off for vacation for 2 weeks. Here it goes...
I took all 3 kids and myself to the dentist last week. I was worried how it would go. Luckily my list of threats paid off, and they behaved while I was in the chair. This was Noah's first appointment at the dentist. He did good.
Ben, on the other hand, was another story. At least he didn't accuse the hygienist of choking him to death like last time. But, she filled his mouth with water and before she stuck the straw in to suck it out, he spit it out in his best Old Faithful impression. Oh, it was pretty embarrassing.
We usually don't do much on the 4th, and we watch fireworks from the backyard. Now that Noah is a little older and only screams half the time instead of all the time, we decided to head to the park and see the fireworks. We found a great spot and got to watch the show.
It didn't take long, and all 3 kids were on the roof of the van watching the fireworks. It was fun. We'll do that again.
We went to a birthday party for some family friends. It was at the pool at the YMCA. We haven't been there in years. They now do a swim test and put on a colored bracelet on the kids so they know where they can go without an adult. In order to get the green "go anywhere" bracelet, you had to swim the length of this pool and back without holding on to the side. Now, my kids are good swimmers, but they usually don't swim 200 feet without stopping. Ben was happy to be done at this point. Emily thought she might die.
Noah loved the shallow pool.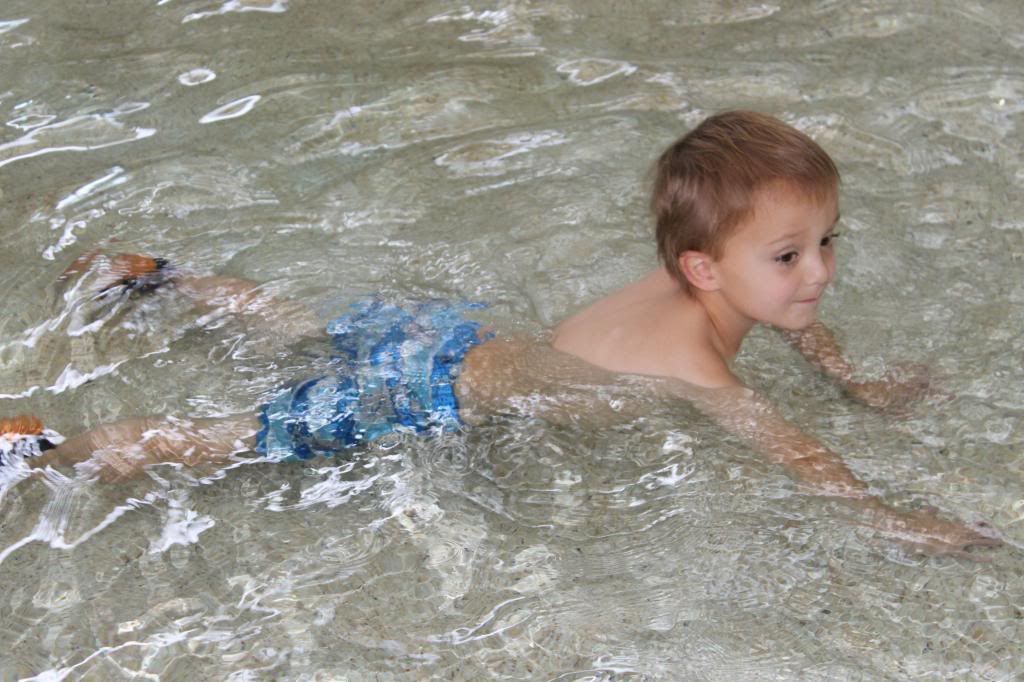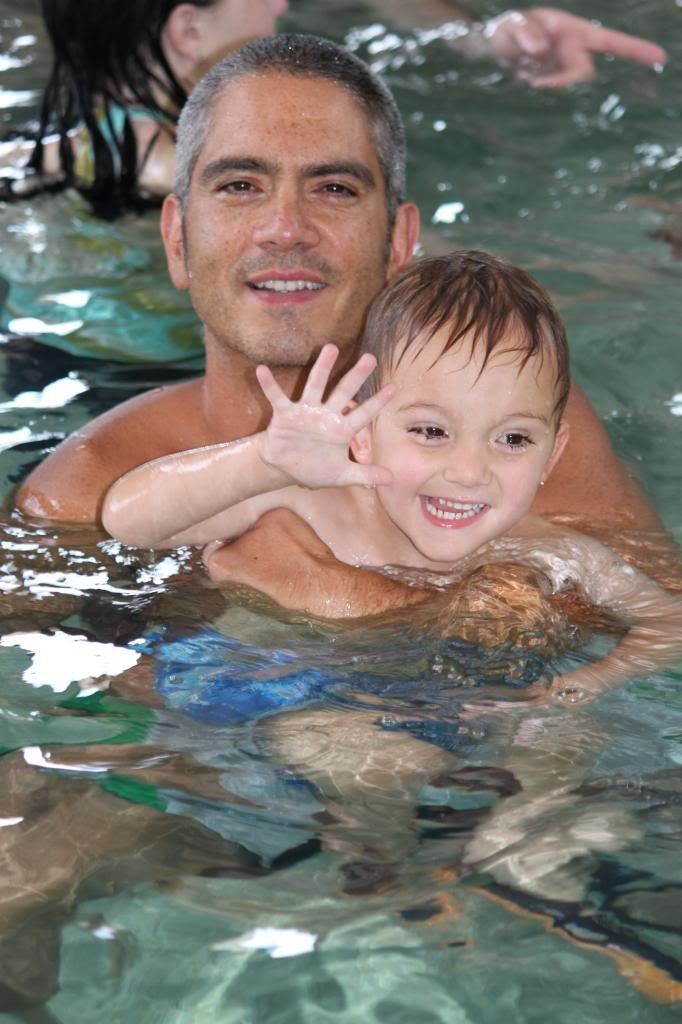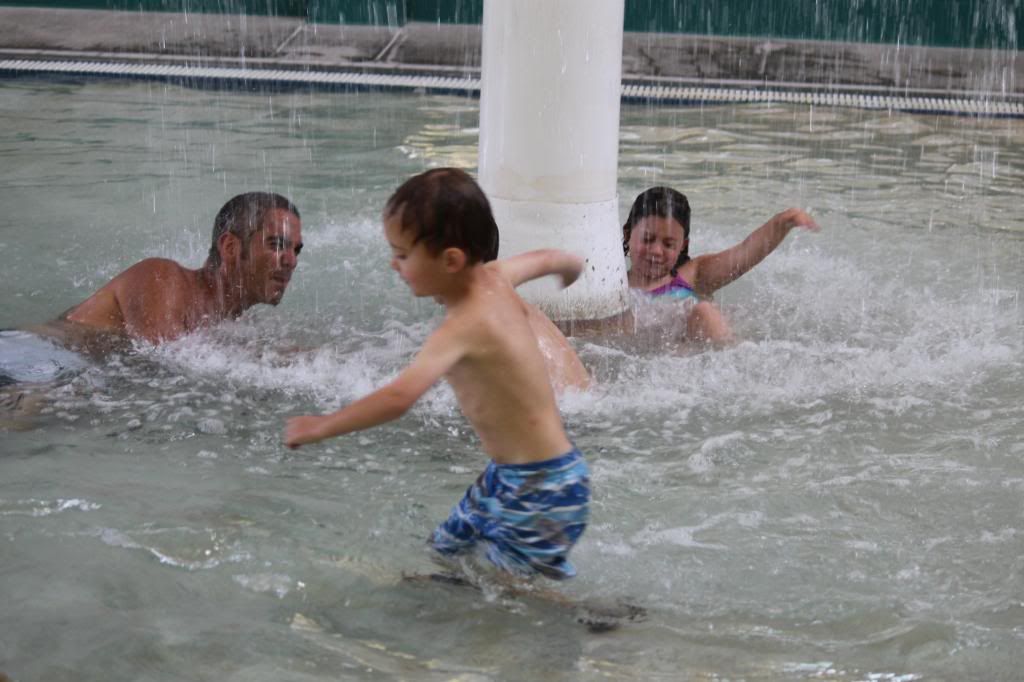 The slide is always a hit but because Ben is so small he flies all over.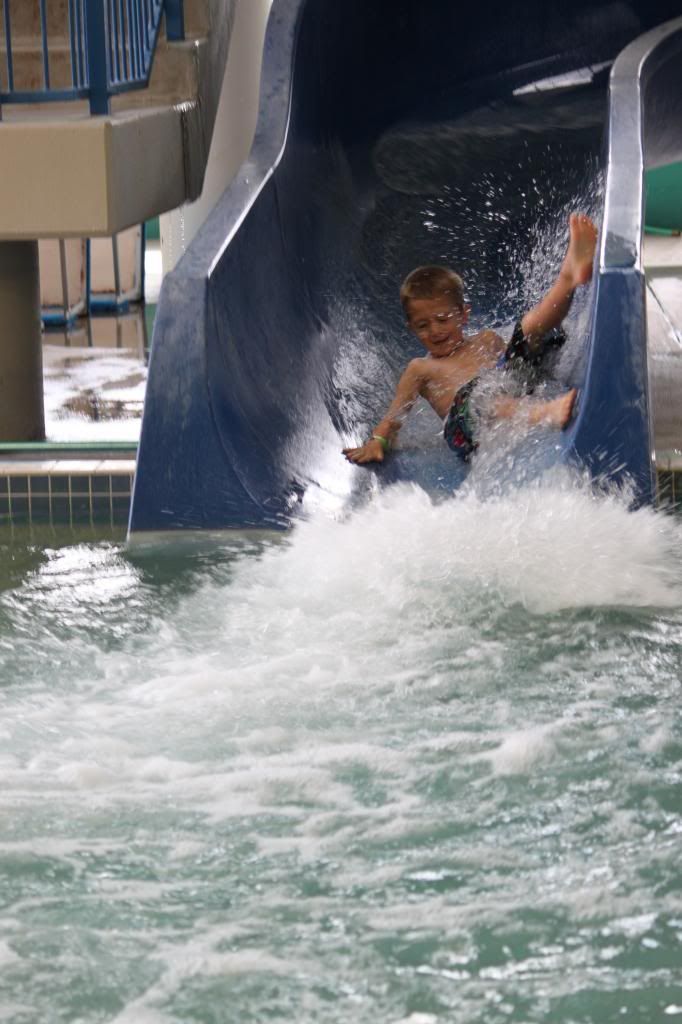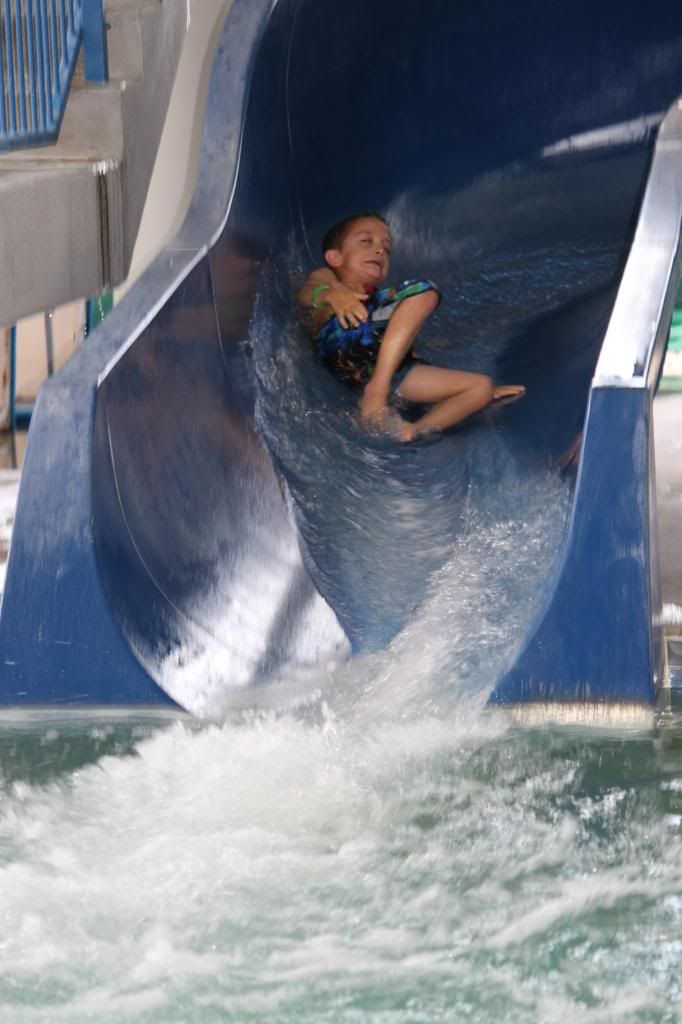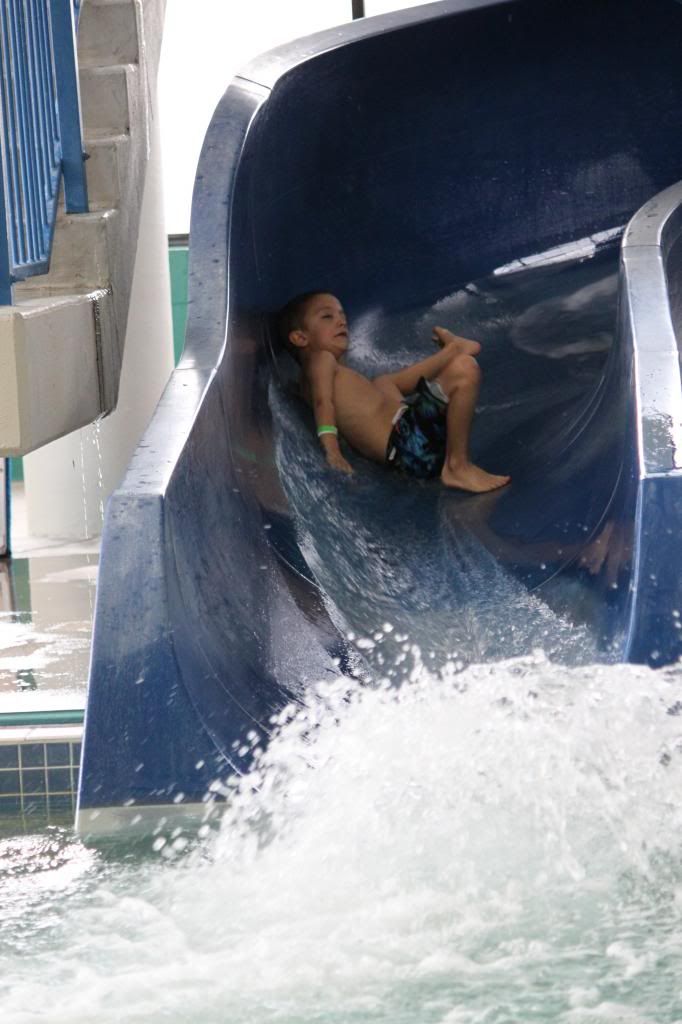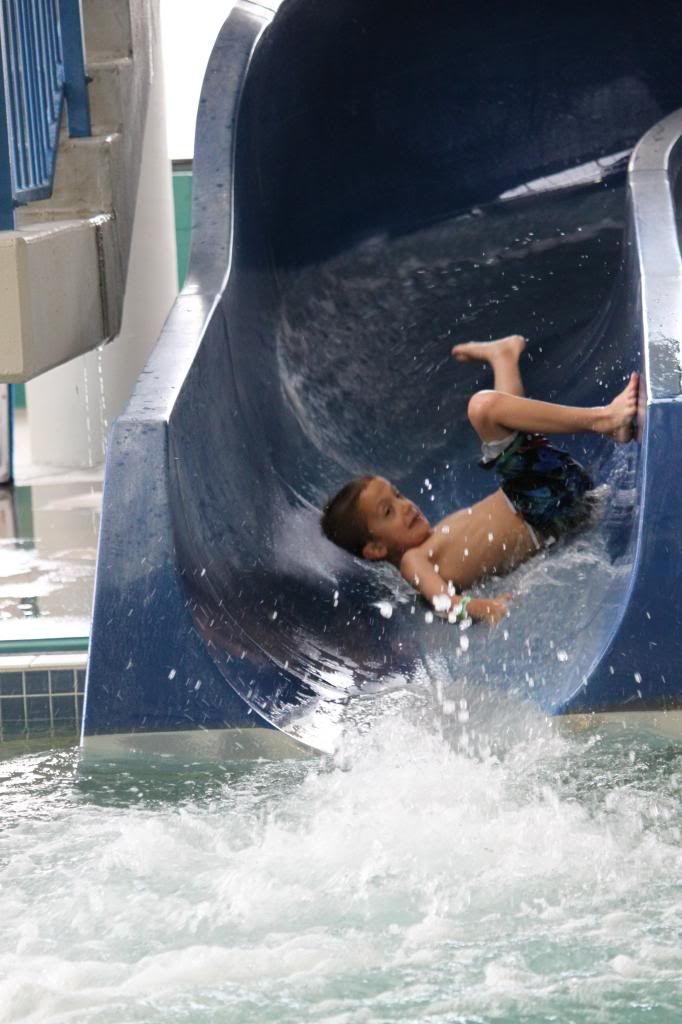 Emily likes to pose on the slide.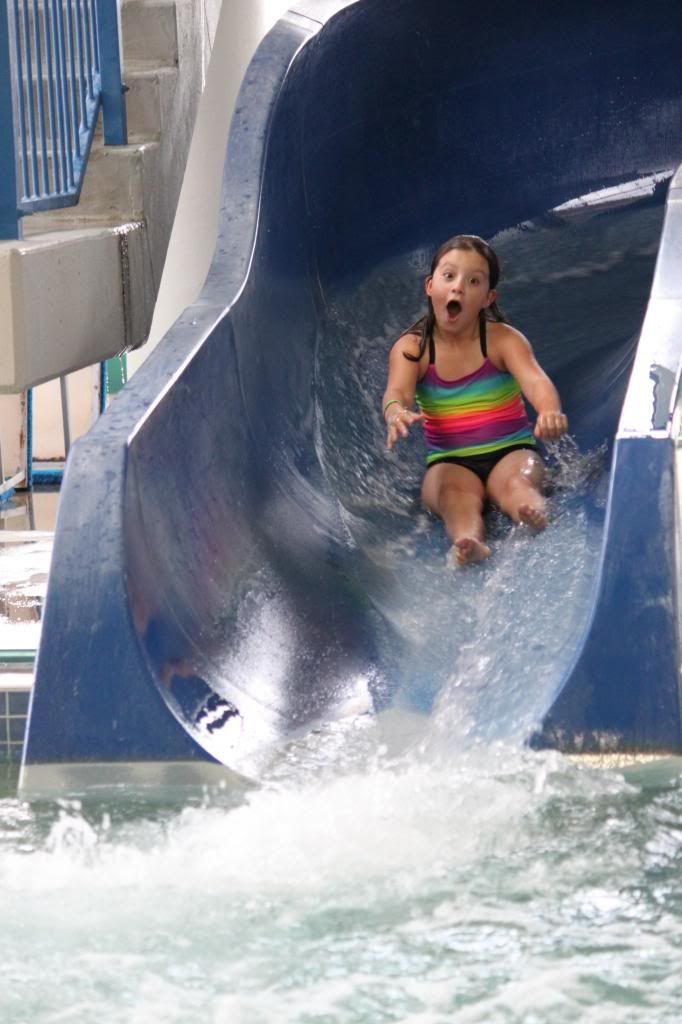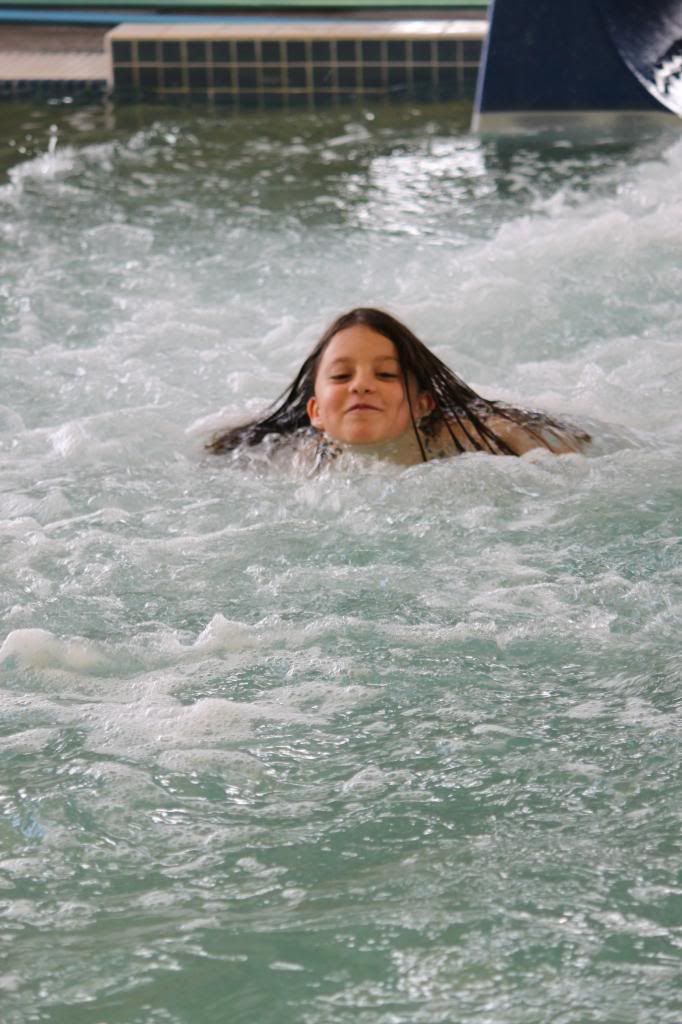 And Noah...well, this photo just makes me smile.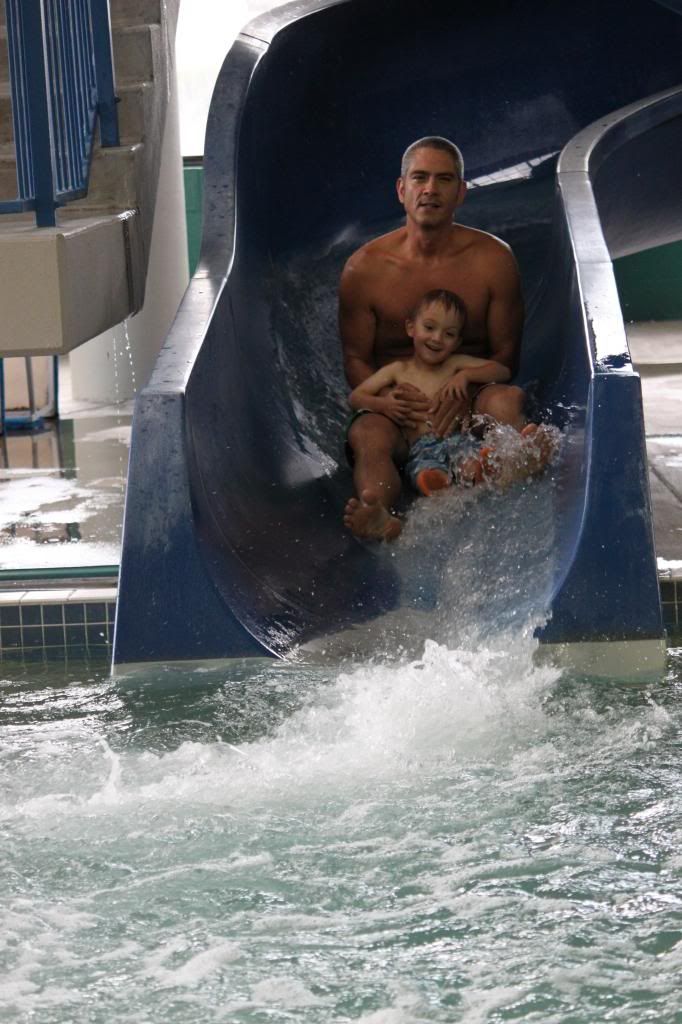 If you had a green band, you could go off the diving board. Ben couldn't wait and jumped right off.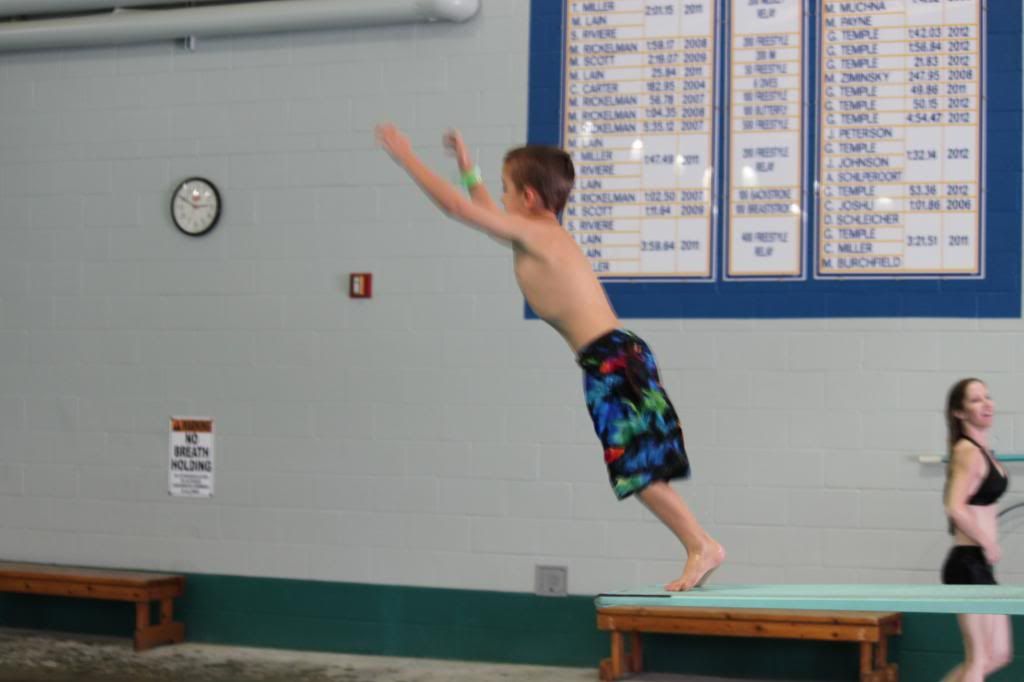 Emily was super nervous. She used to be my dare devil, but not so much anymore. She finally did it though.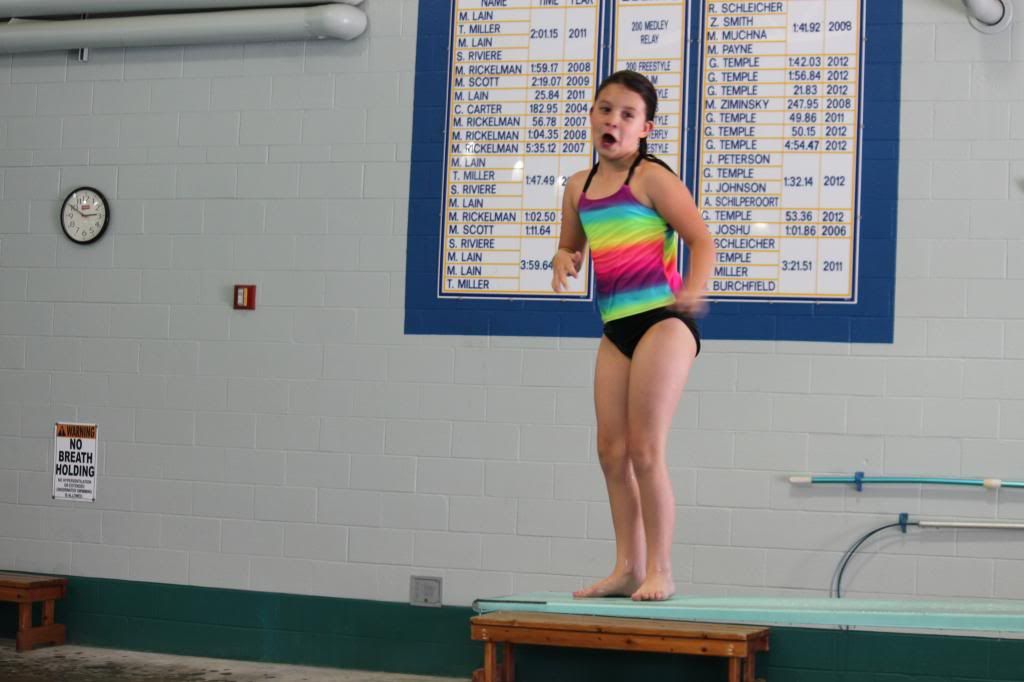 After that, there was no stopping her. She must have made 40 more jumps off that diving board.
It's been a fun and busy week. Now, I'm busy packing and getting ready for our 2 week long vacation. We head to my Dad and Suzy's in Idaho on Thursday. On Tuesday night, we board an Amtrak train that will take us to Seattle. We have a 2 hour layover there (just enough to go to Pikes Market) and we board a bus to head to Vancouver. We spend the night there, rent a car and next Thursday, we'll take a ferry to David's Aunt and Uncle in Gibsons where we get to spend 5 fun days. We are going to be on just about every mode of transportation...plane, train, bus, ferry, car, not to mention at my Dad's, we'll have jet skis, pontoon boat, canoe. David is seasick just thinking about it.
My next post will be from my Dad and Suzy's cabin in Idaho. Woot!