I know everybody says they have the greatest Dad in the world, but I seriously do. Hard working, devoted, loving, knows just about everything. That's my Dad, and I couldn't be more grateful. We are on our way to visit him (and my wonderful stepmom) in a month. We are looking forward to more memories like this.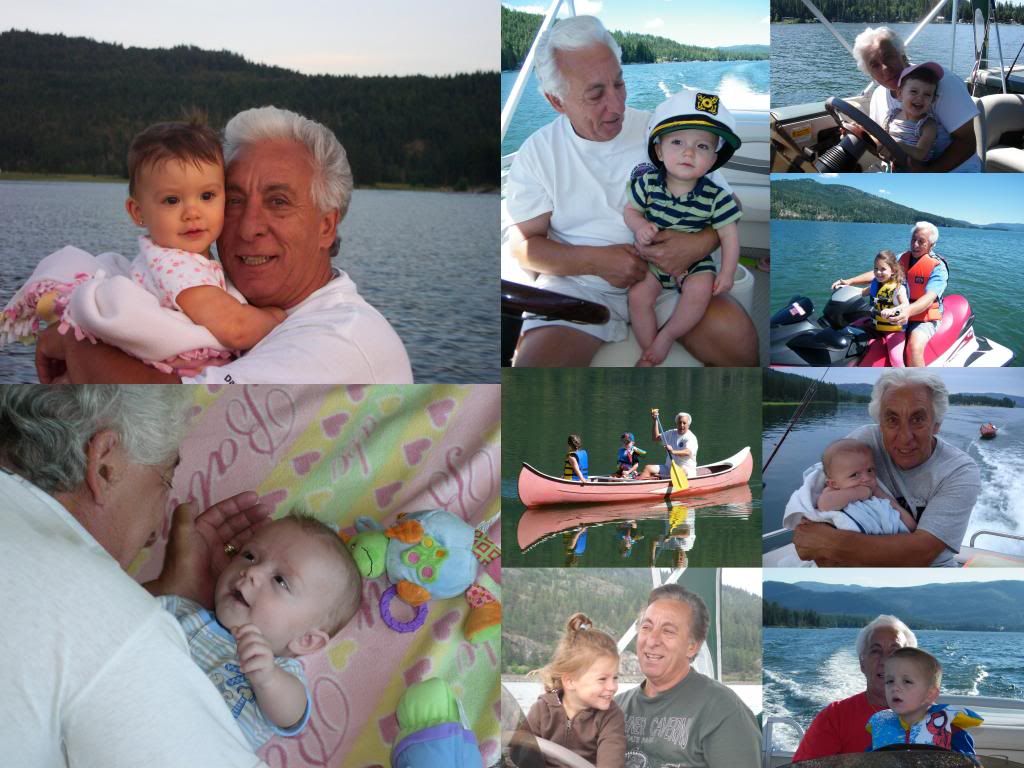 With such a great role model on what a Dad should be, it's no wonder that I picked David. I knew he would be a great Dad, but he amazes me in all that he is. He gives and gives and when he's exhausted at the end of the day, he falls asleep with Noah in his arms. It's Noah's favorite way to sleep. He loves his Dad.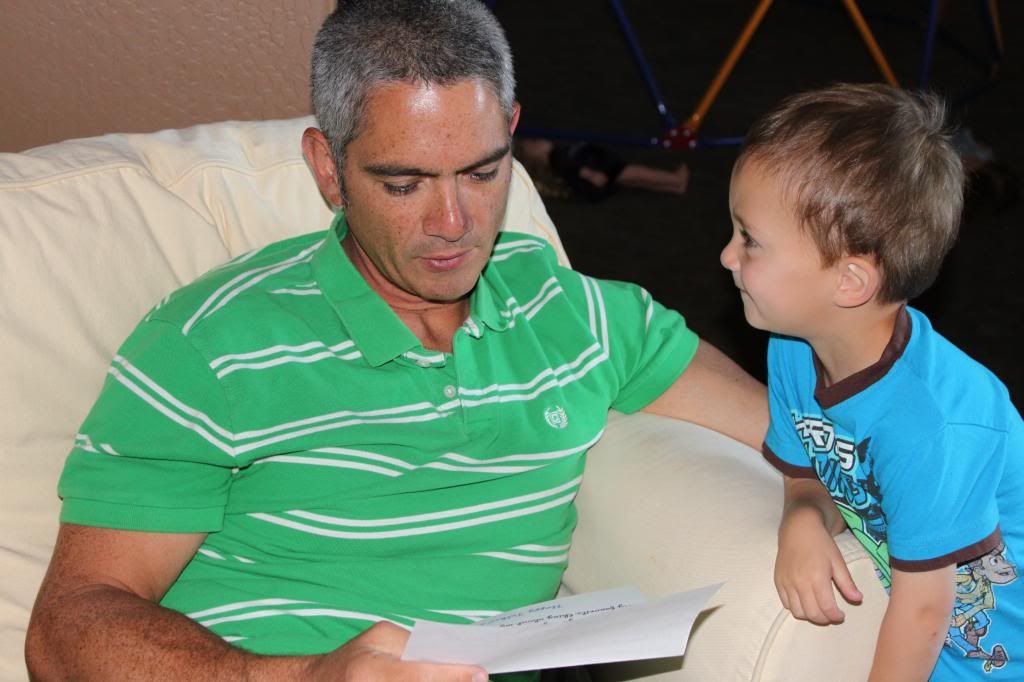 Emily is convinced she will marry him one day. I love that and we intend to let her believe it as long as she can.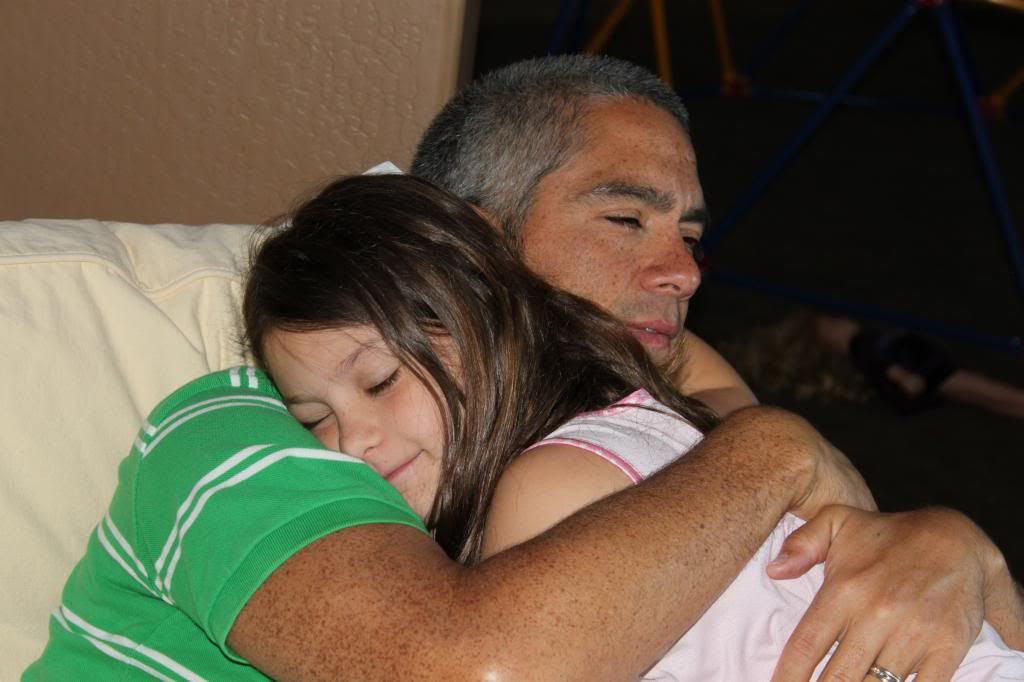 She even made him a heart pancake on Father's Day.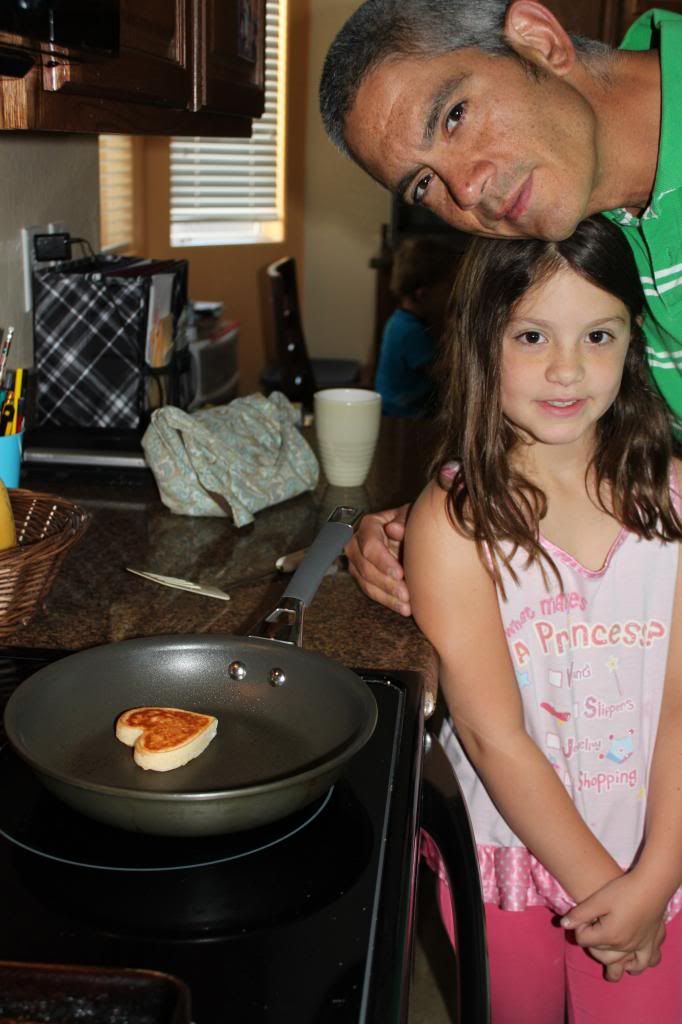 The picture I took of David and Ben didn't turn out good, so I'm not posting it. But, they went to see Superman on Saturday. They see every superhero movie together. But, I know that Ben thinks the best superhero is his Dad.
We ended up at the pool for Father's Day. I think I have a picture of David and the kids at the pool every year. I'll have to put them together one day.
These kids are blessed beyond measure to have David and their Papa in their life. I know they are too young to appreciate all that they have, but one day they will know, and they will be grateful.