We went camping last weekend to White Horse Lake. This makes our third annual trip there with the same two other families. We always have such a good time. We got there and started setting up our tent. The boys took off for the lake.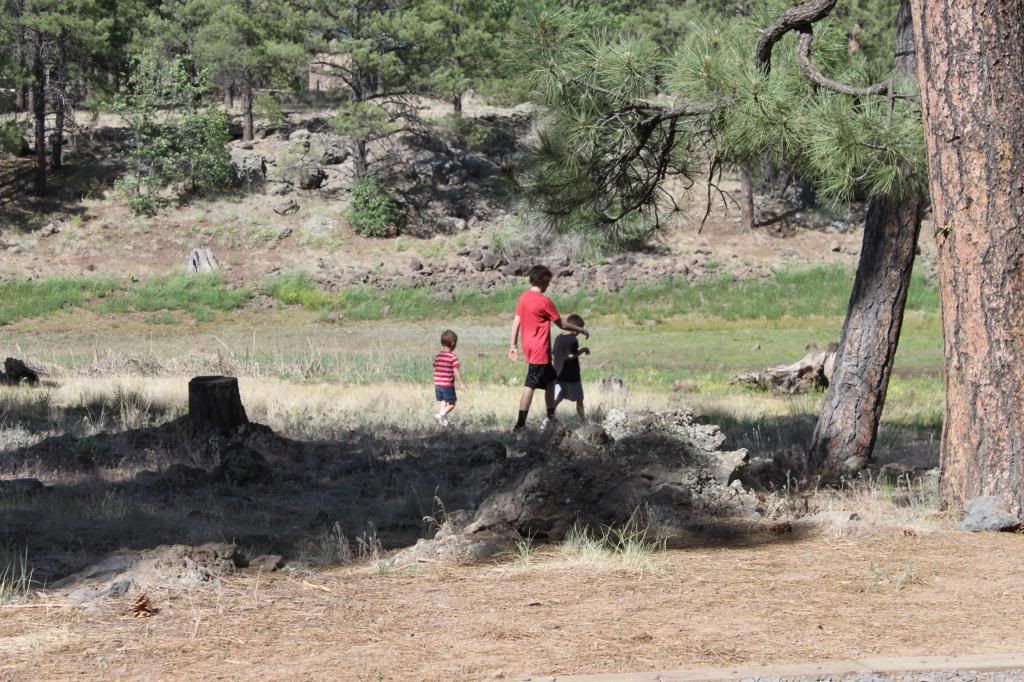 The girls were excited to sit in the raft and couldn't wait to get it out on the water.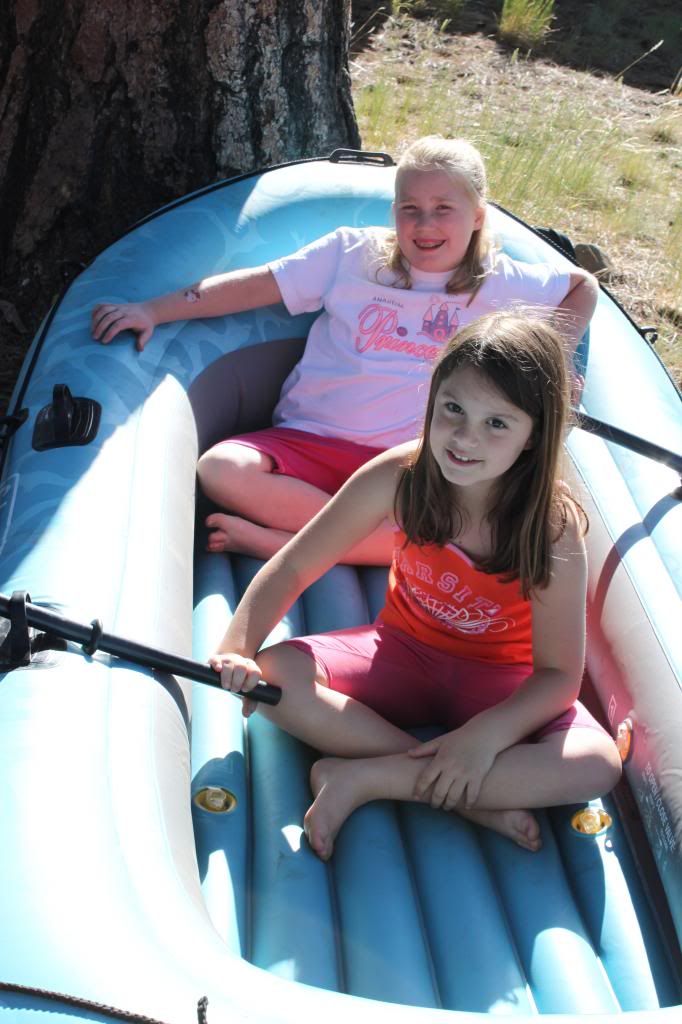 Brooke and Noah are so cute together. He tries to pretend he doesn't like her, but he does.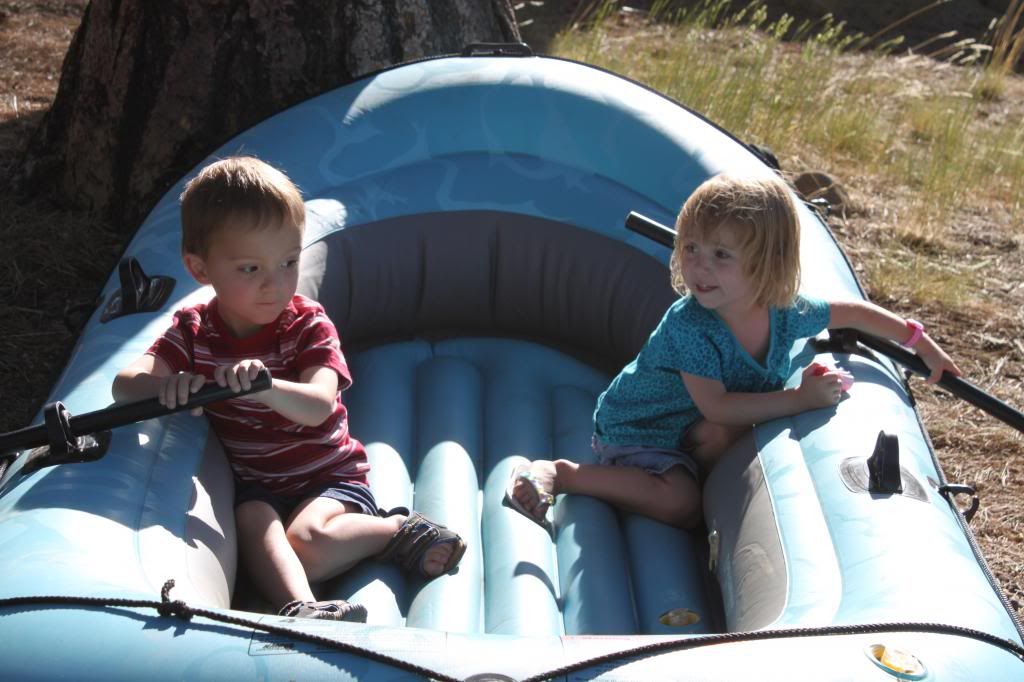 Now, I think this is weird, but the girls liked playing with the worms for fishing. Ben and Noah wouldn't hold them, but Emily did.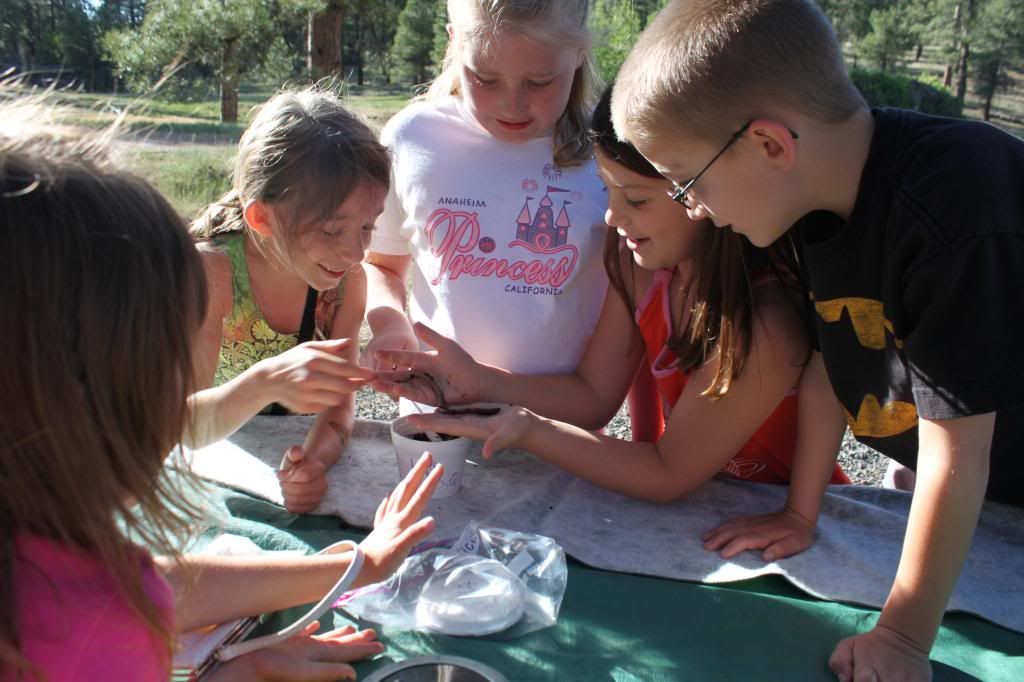 One of the girls came running back from the lake saying that Noah was stuck. He stepped in the mud. David had to save him.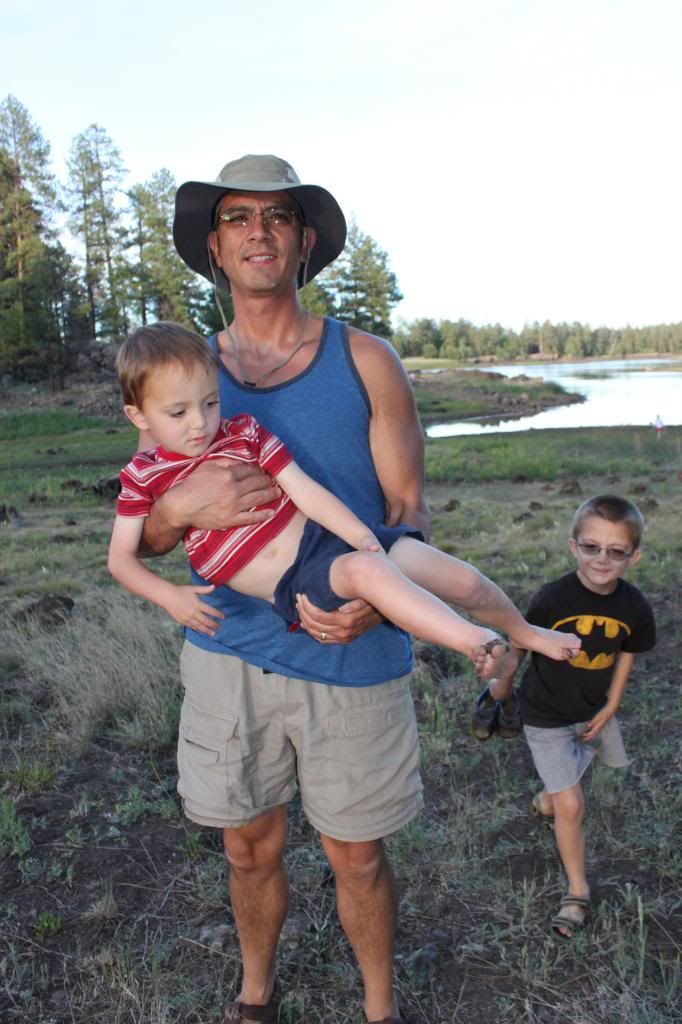 Noah was happy after his feet got cleaned off.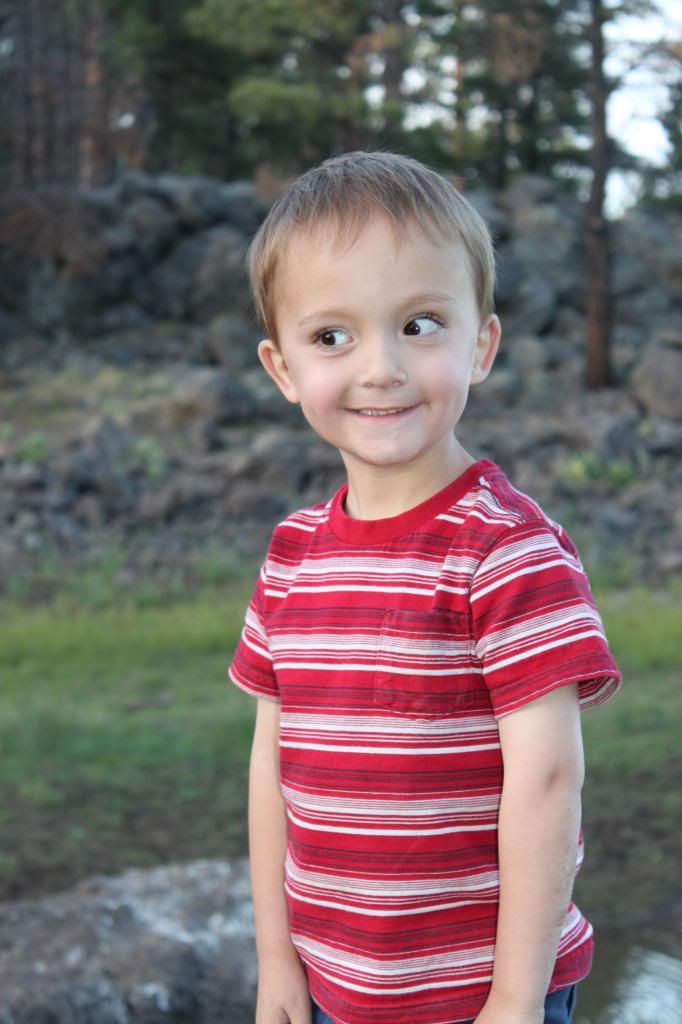 First worms and now these girls were trying to catch frogs.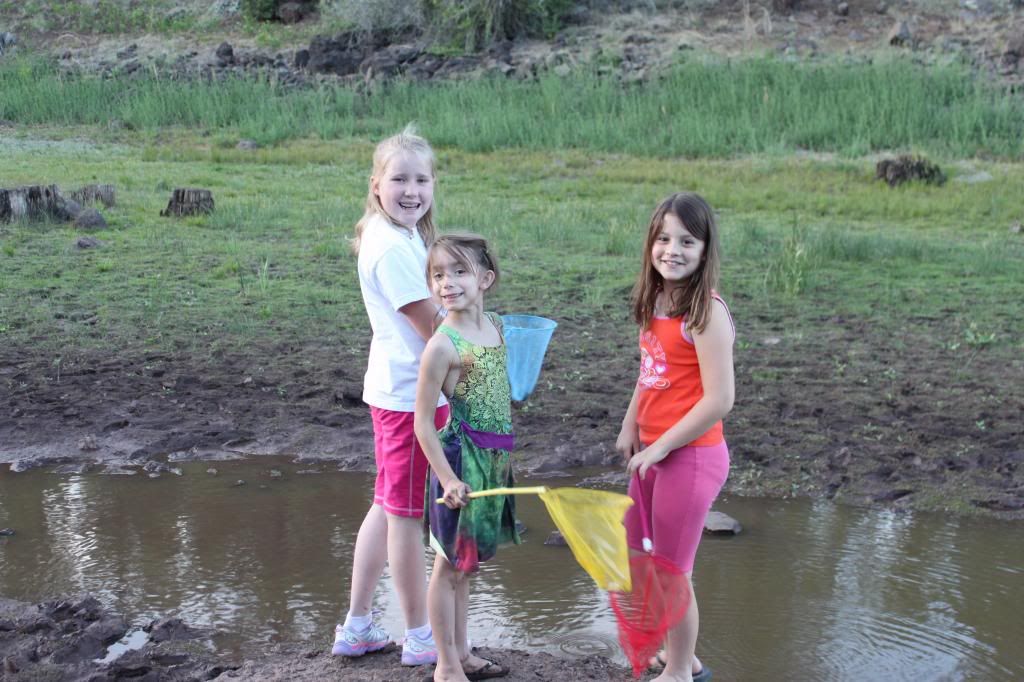 Ben is doing his "whoop" call which they do on Finding Bigfoot. We didn't find him.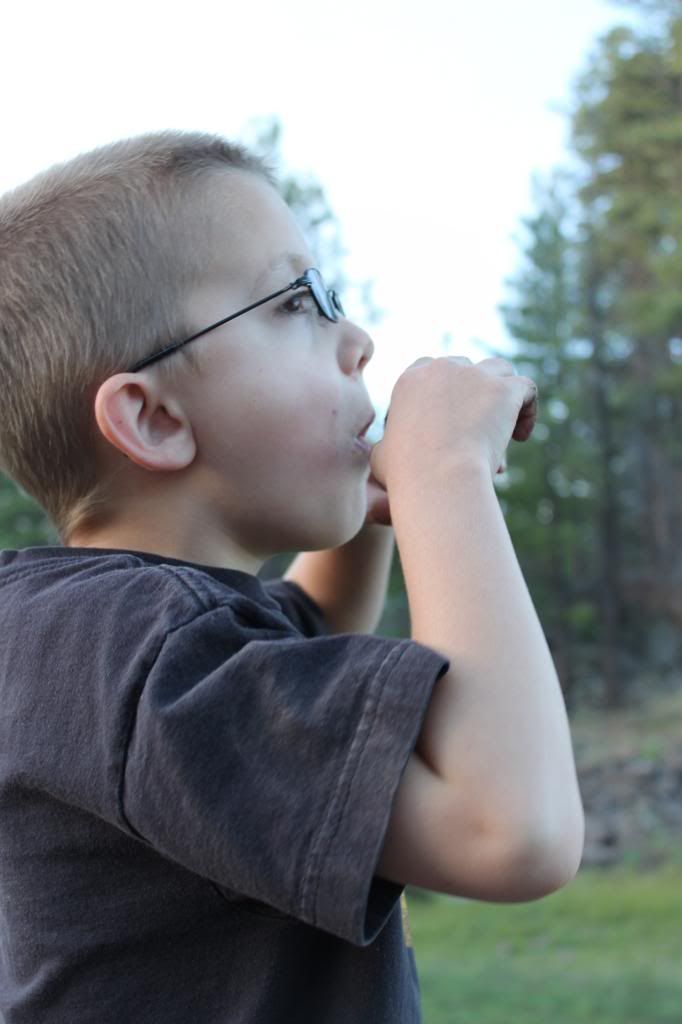 My husband looking handsome.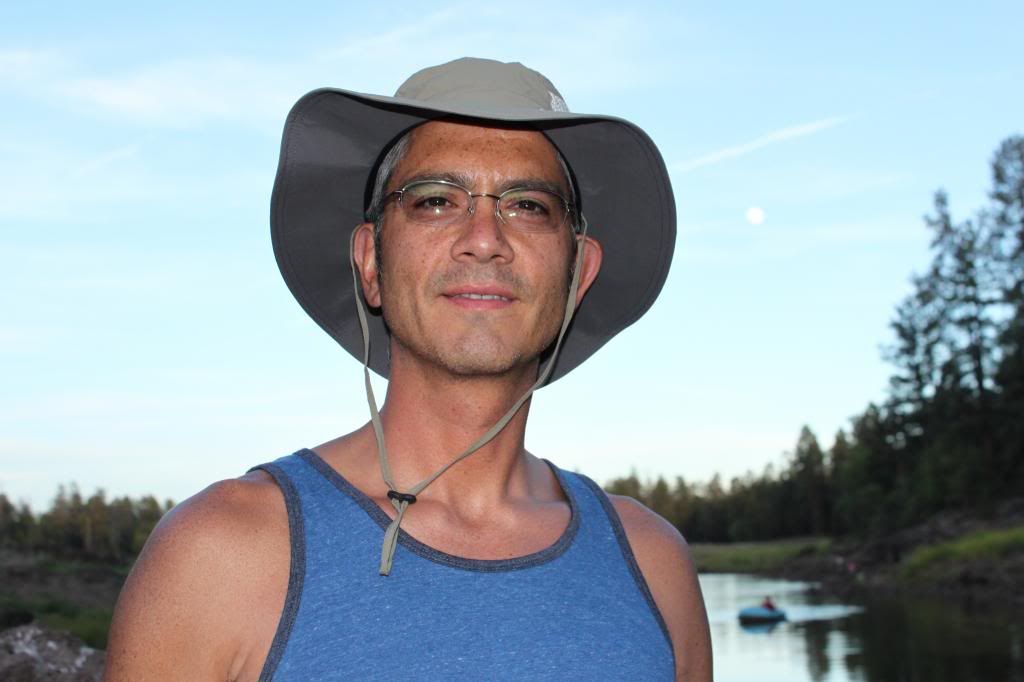 The older boys took the boat out at sunset.
This is the only picture that I'm in. David takes one on every trip to prove I was there.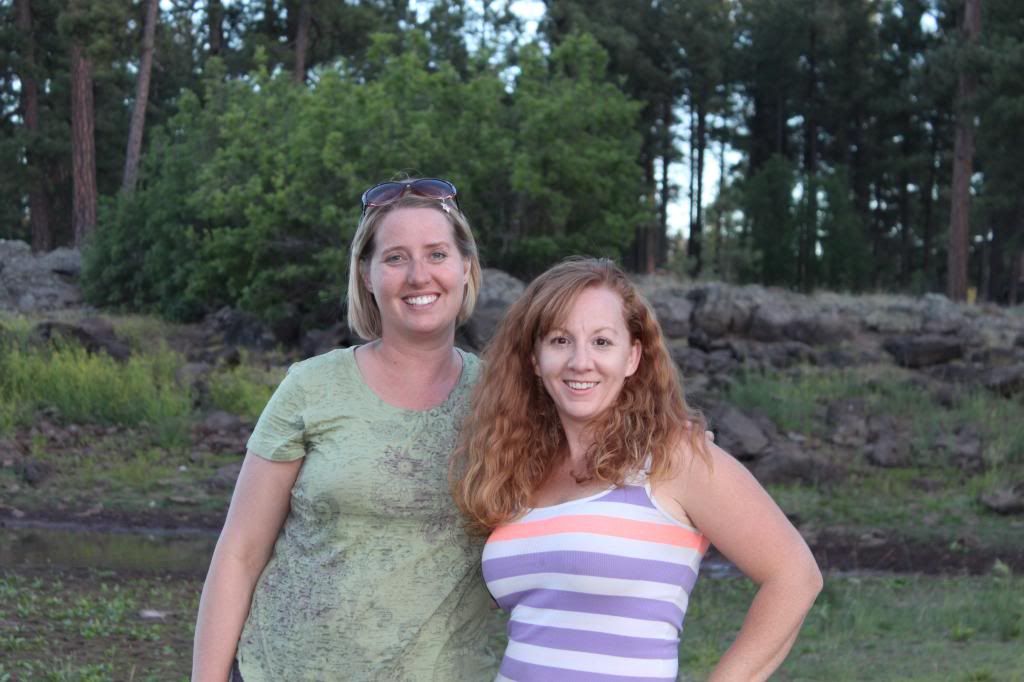 Our friends, Dakri and Ryan.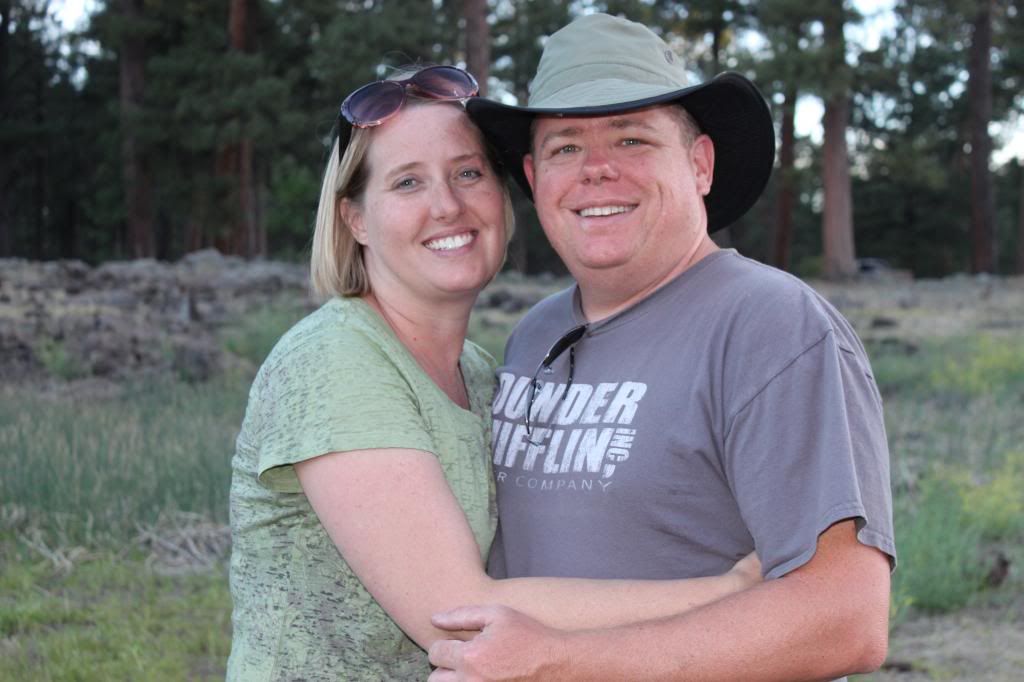 I love this view....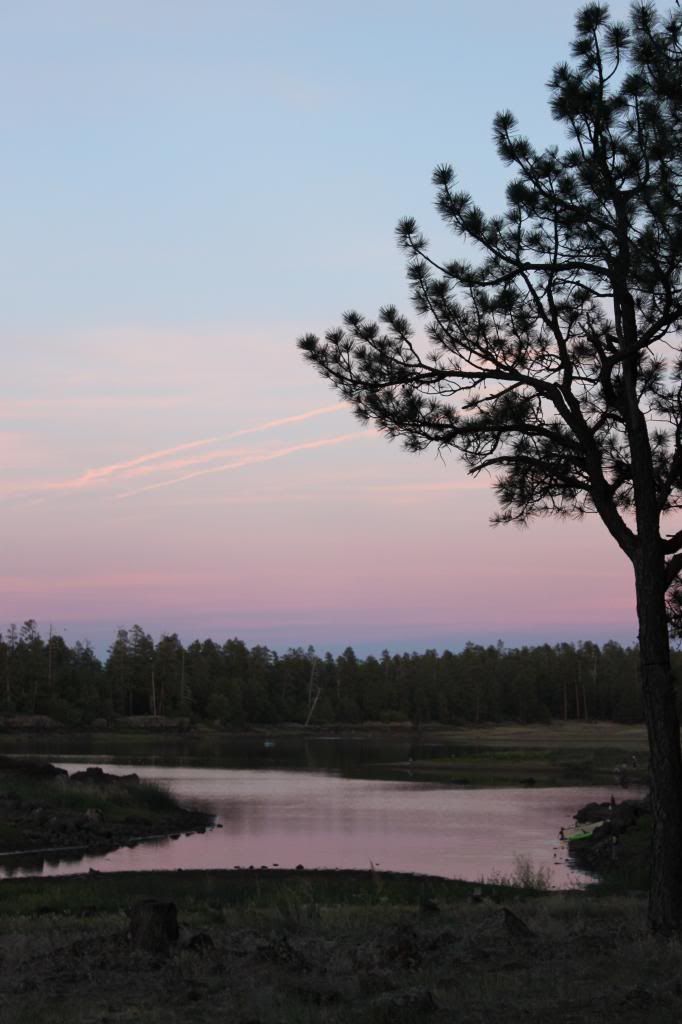 The kids playing some games in the morning, and Amy enjoying some coffee.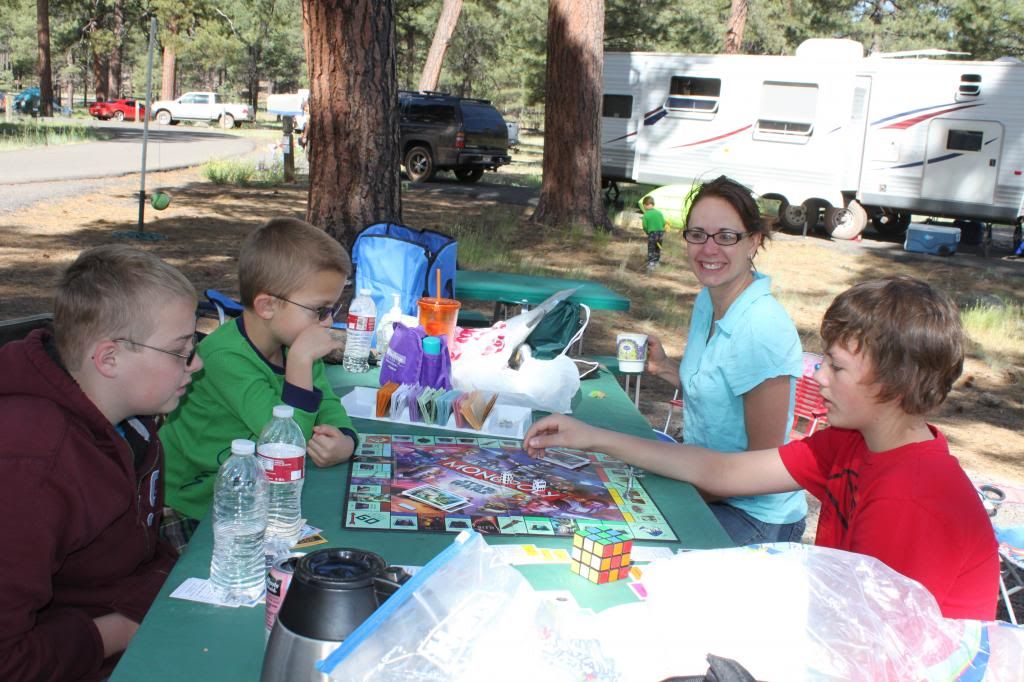 The girls were practicing sewing. From worms to sewing.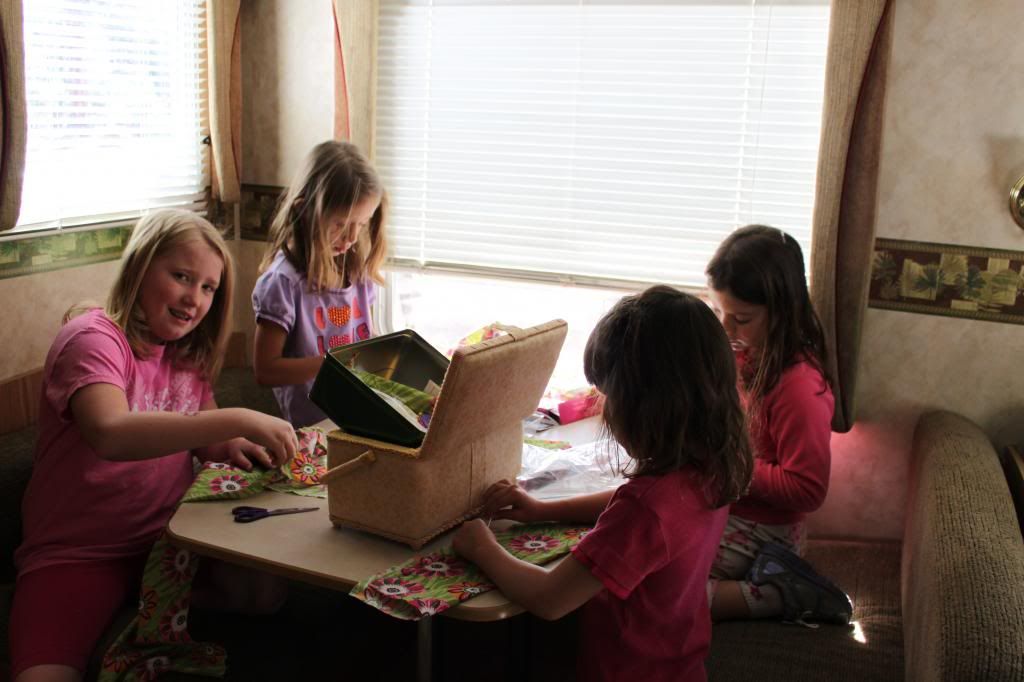 we have a tent. Dakri and Ryan have a tent trailer. Mark and Amy have a mansion on wheels. Needless to say, whenever we couldn't find Noah, we knew exactly where he'd be. In the mansion.
David took the kids out on a boat ride.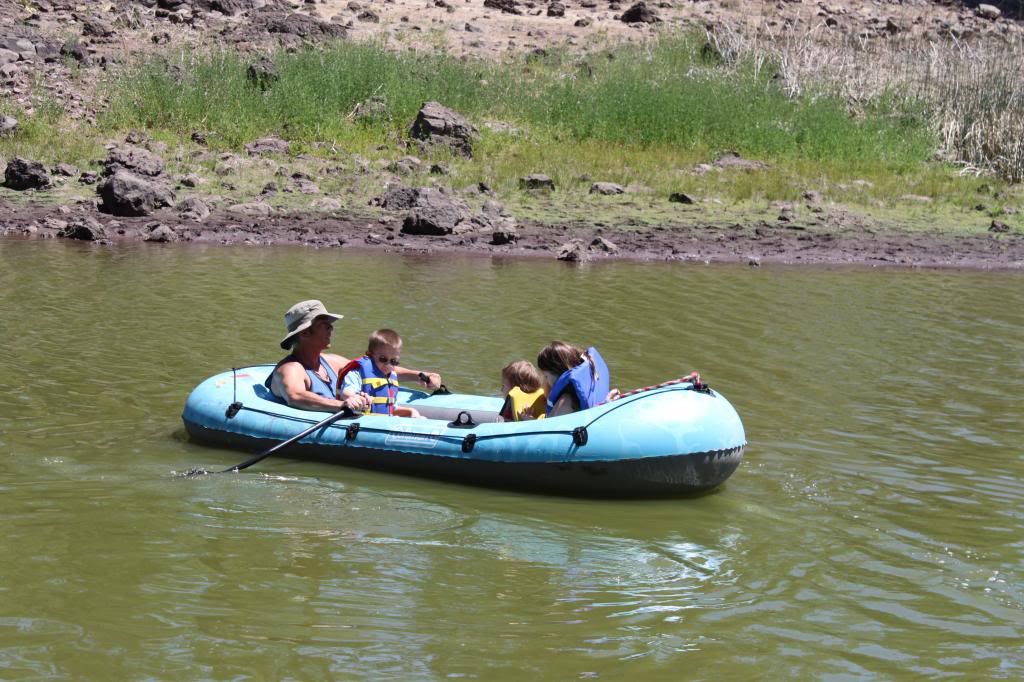 Amy helped the girls string beads to make necklaces. Because that's what these girls do after catching frogs.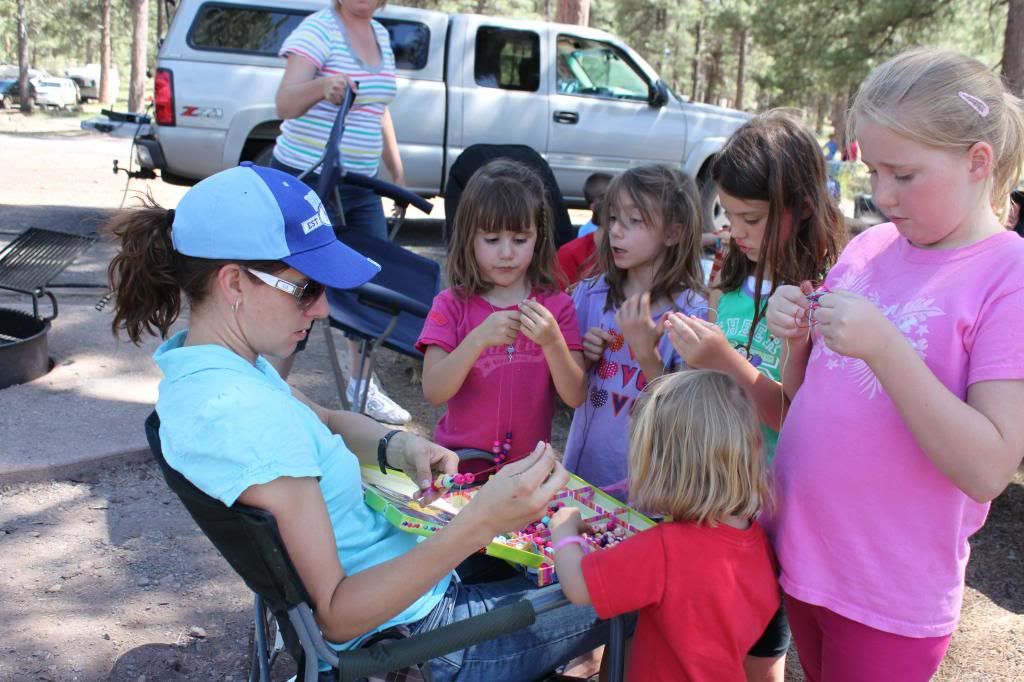 After dinner on our second day, we all went fishing.
We knew we wouldn't catch anything, but the kids thought it was fun. We only have 2 poles. Noah had to go first. He's the smallest kid with the loudest voice.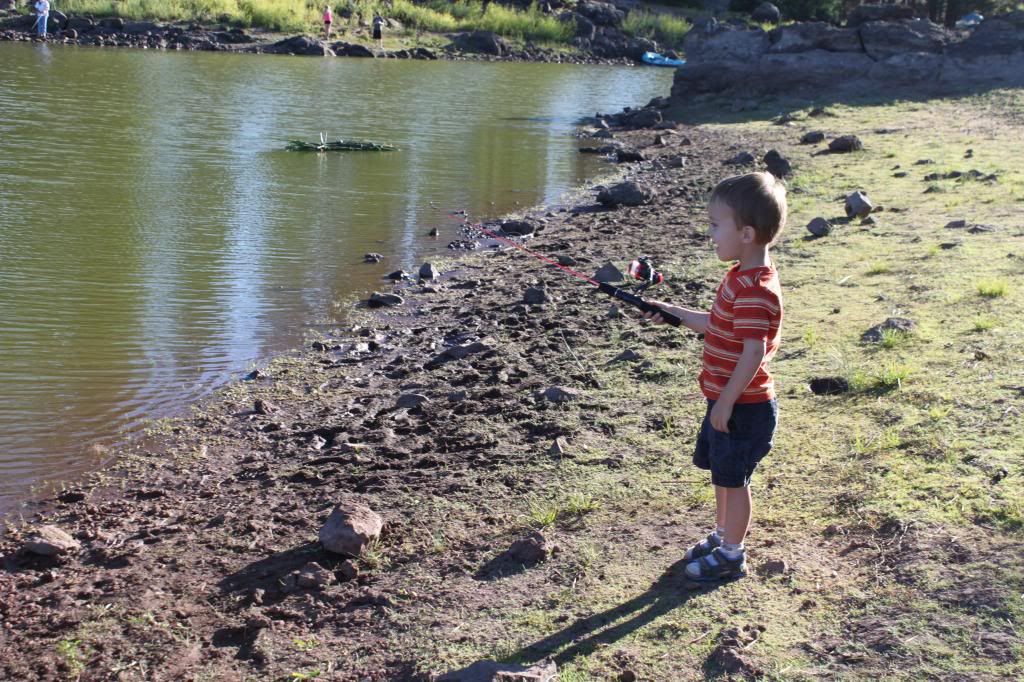 Emily drank some raspberry fruit water that gave her a red mustache.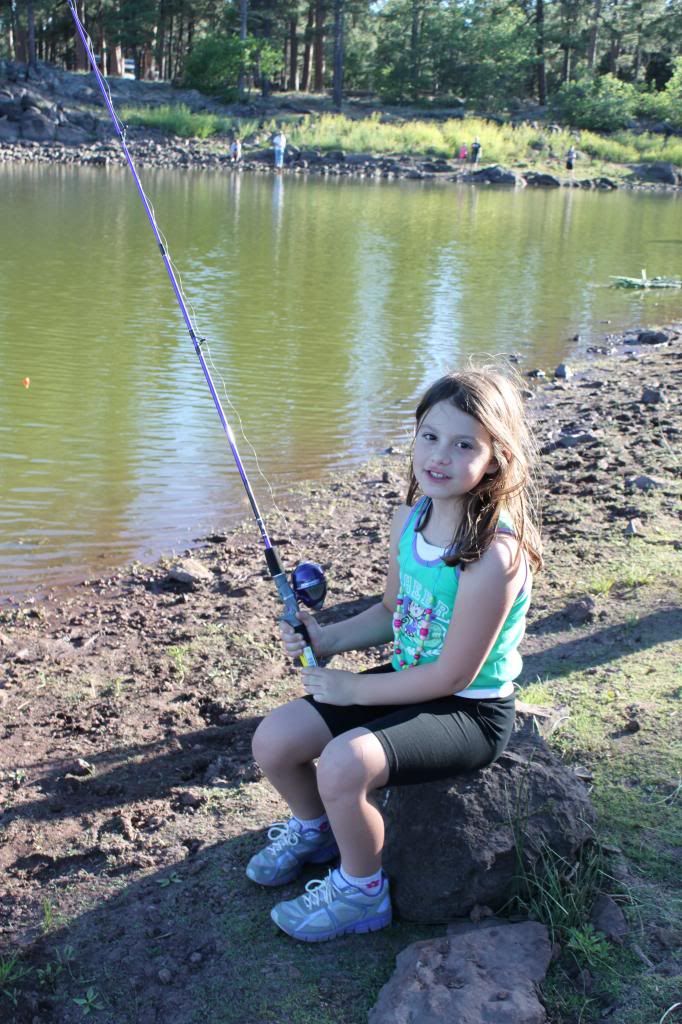 Ben finally got a turn fishing.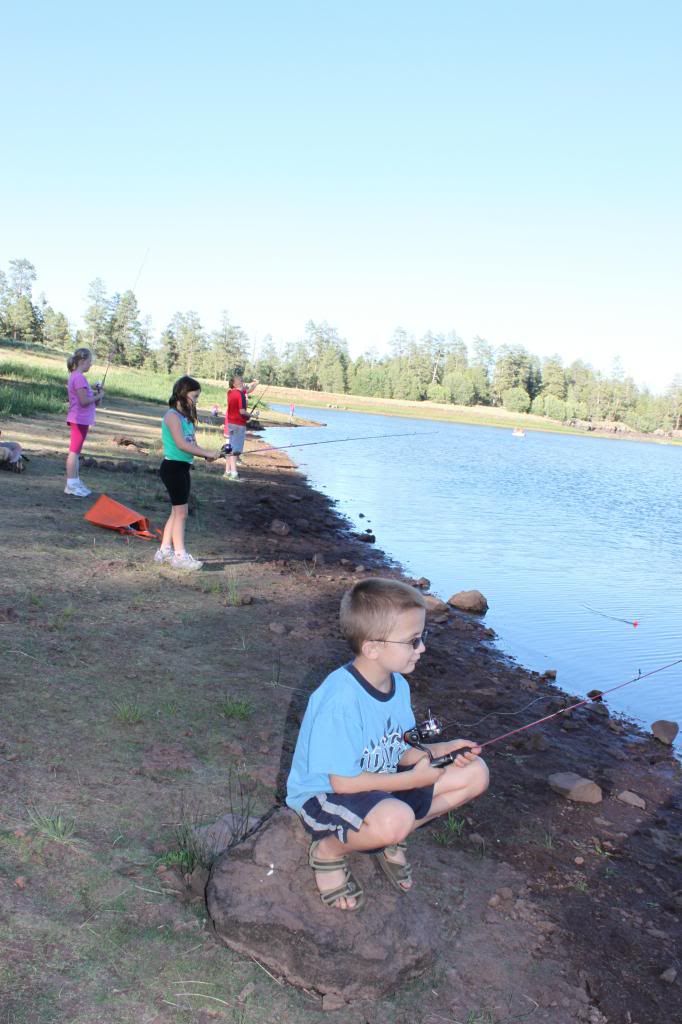 Noah wasn't very happy about giving up his fishing pole. So he cried. His face was dirty because well, we are camping after all, and the mix of tears made it look like his mascara was running.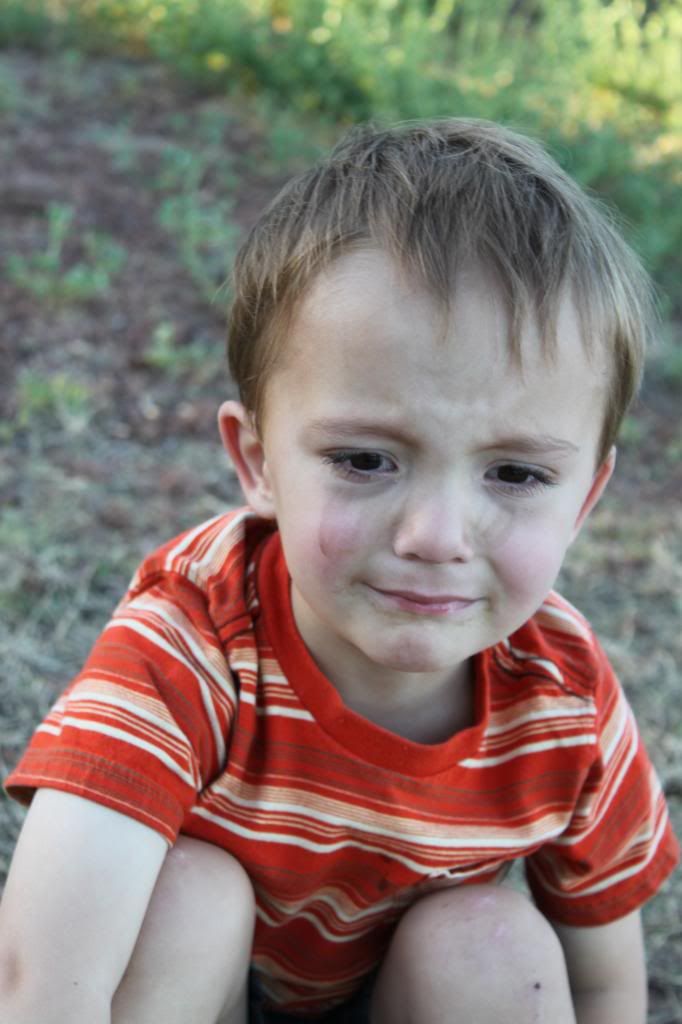 This is Mark & Amy's youngest girl, Brooke. Emily and her bonded. Emily told me she wants a little sister with soft fuzzy hair just like Brooke. Um, not going to happen. But, you can babysit her in a few years.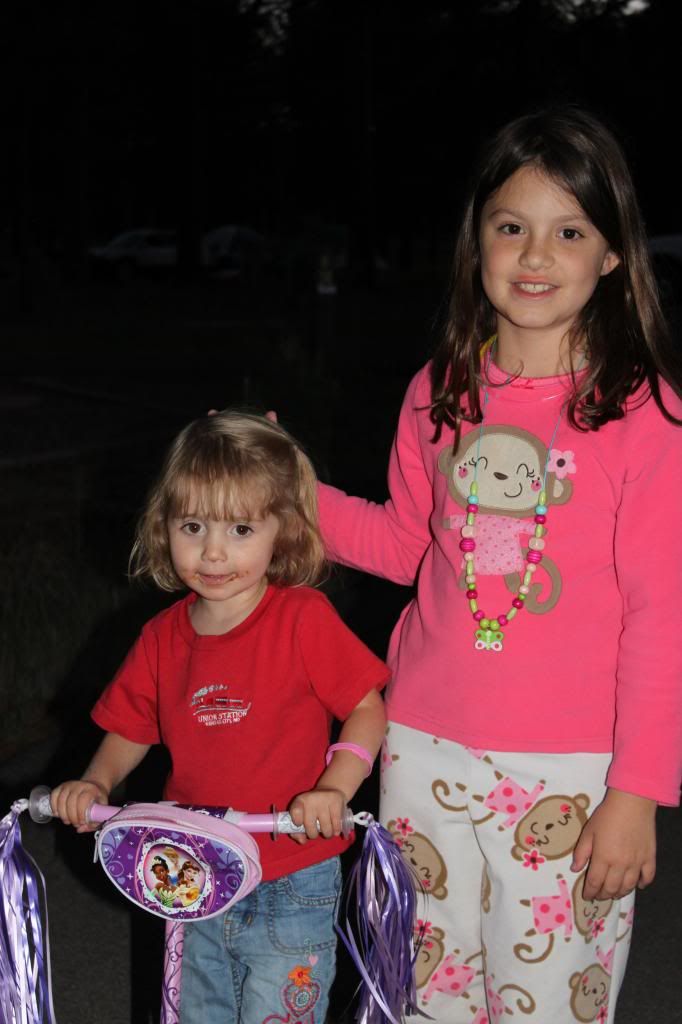 The last morning we are there, we pretty much get up, get packed and head for home. We always get one last group photo of the kids.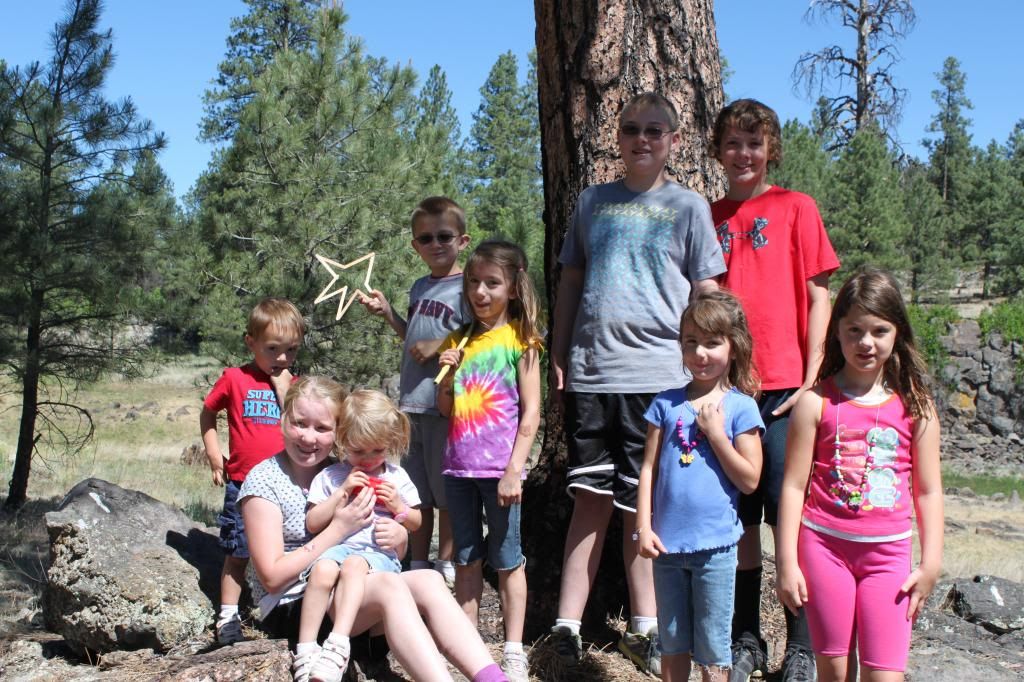 We are already planning our trip for next year and tossing around the idea of 3 nights. I don't know if I have it in me. The kids have such a good time though that I might just cave.