My sweet husband turned 42 today.
Emily just came up and asked if she could help me write the blog. I said sure. So this is what she said as I typed:
My Dad is awesome. He likes to watch Walking Dead. hehehe, I'm just joking. We had steaks for dinner. (Would that be okay or no? Do you not want me to write that?) hehehehe What the heck? hehehehe
Okay, that didn't last long. She's off to play with Noah.
Back to my sweet husband...
While David was at work, the kids and I made him a cake.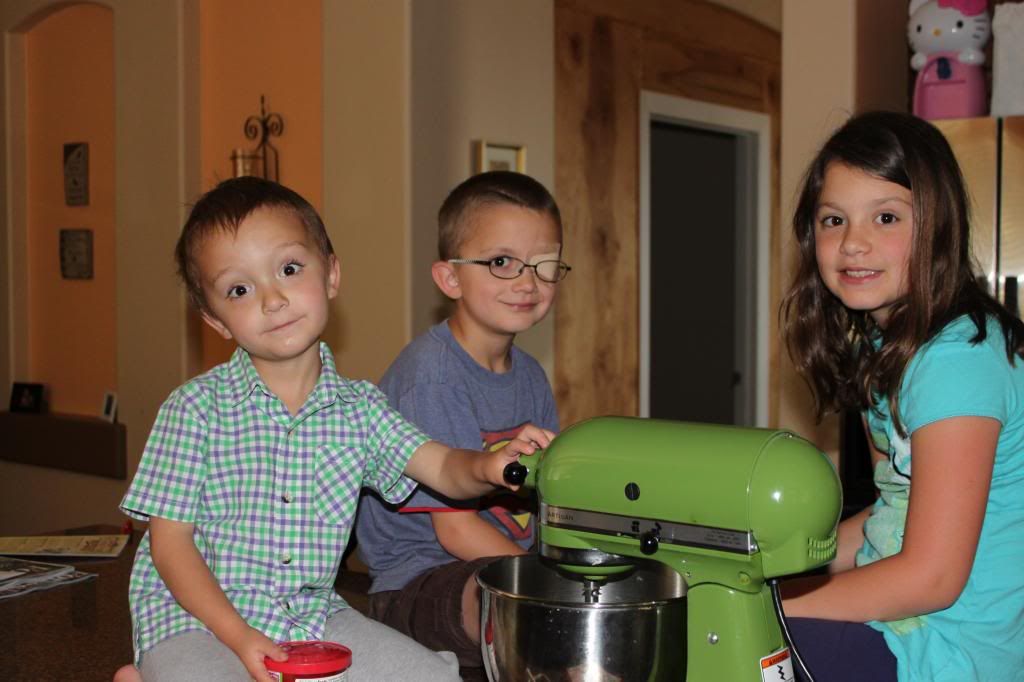 Luckily, it called for 3 eggs, so each kid could dump one in.
They were so eager to help. I thought they just wanted to do something nice for their Dad. But, I think they just wanted to lick the spatulas, beater and bowl.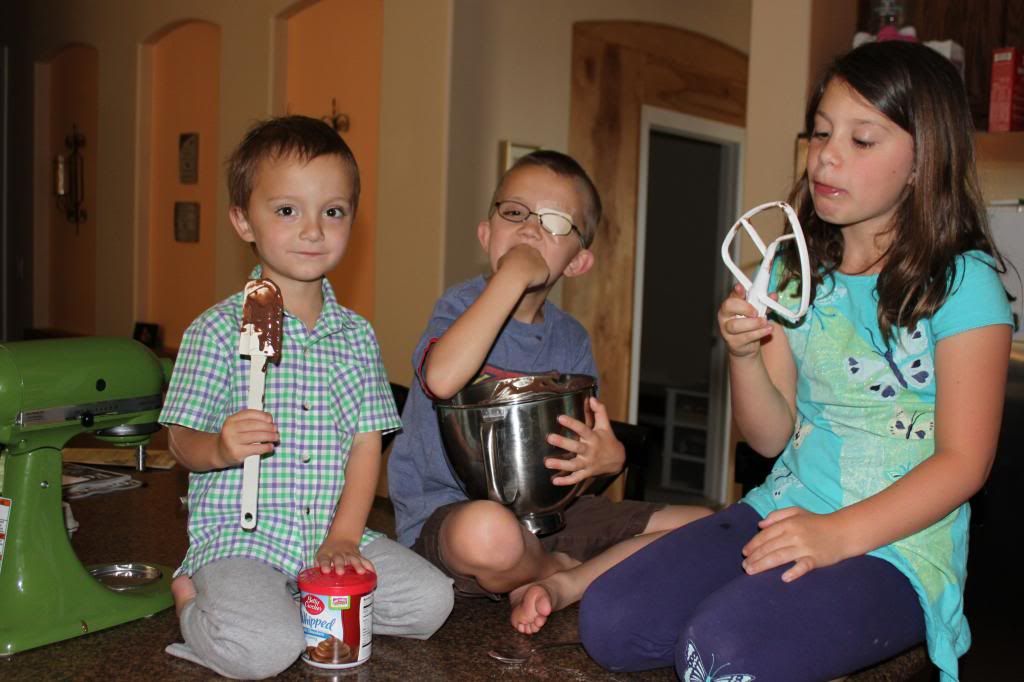 Then, it came time to decorate it. Emily made a comment that this must be a special cake since it has 2 layers. I think I'm guilty of just using the easy 13x9 too often. The kids all put on sprinkles. And I swear Noah's toe only went into the frosting once!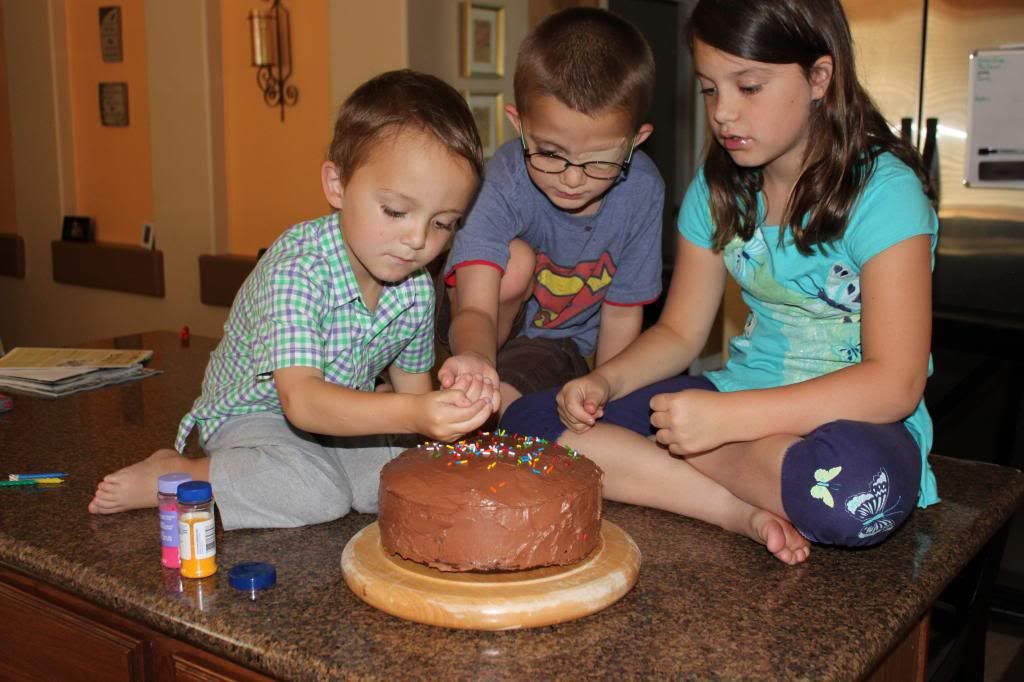 And they picked out the candles. David is 24 apparently. He'll like that.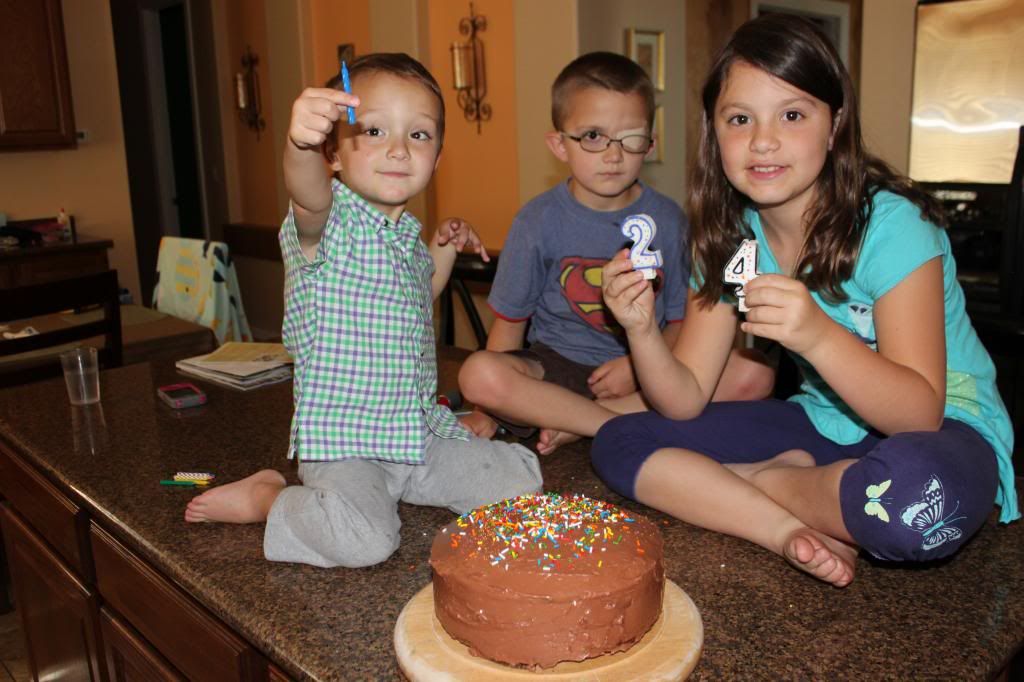 We were going to go out to eat, but with David having to work and what not, we just decided to stay home. I got David the thickest ribeye from Safeway. It was a thing of beauty. I made baked potatoes, salad and some sourdough bread. It was delicious and much better than anything we'd get at a restaurant.
The kids couldn't wait for him to open gifts. Emily wrapped all his presents for him.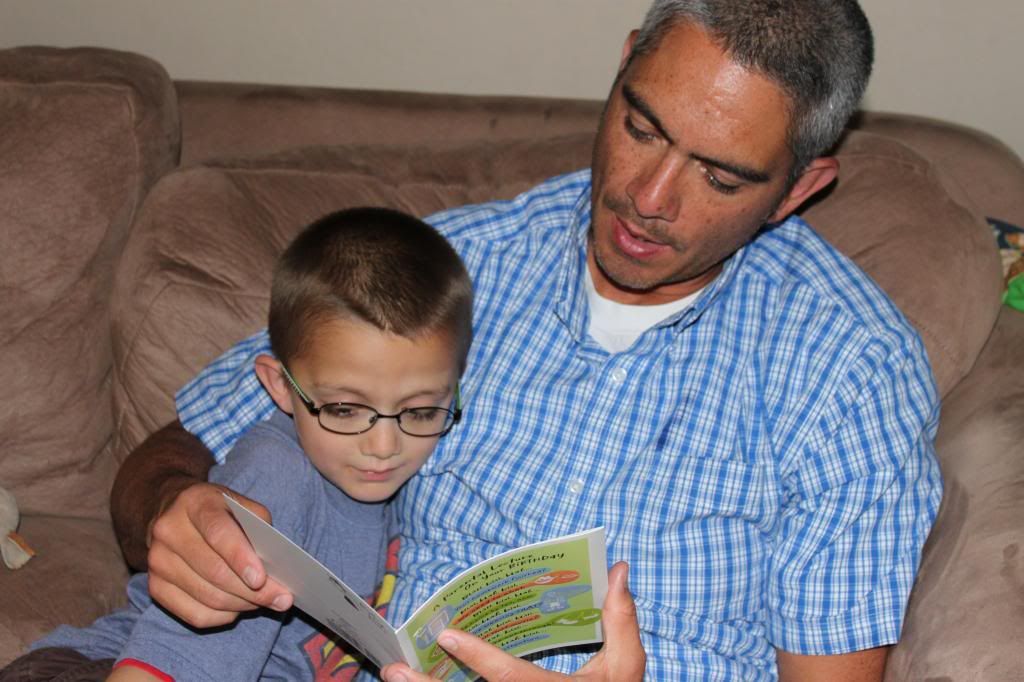 I got him a new collection of ringer tees from Old Navy. His summertime staple but in a size smaller since he's lost so much weight.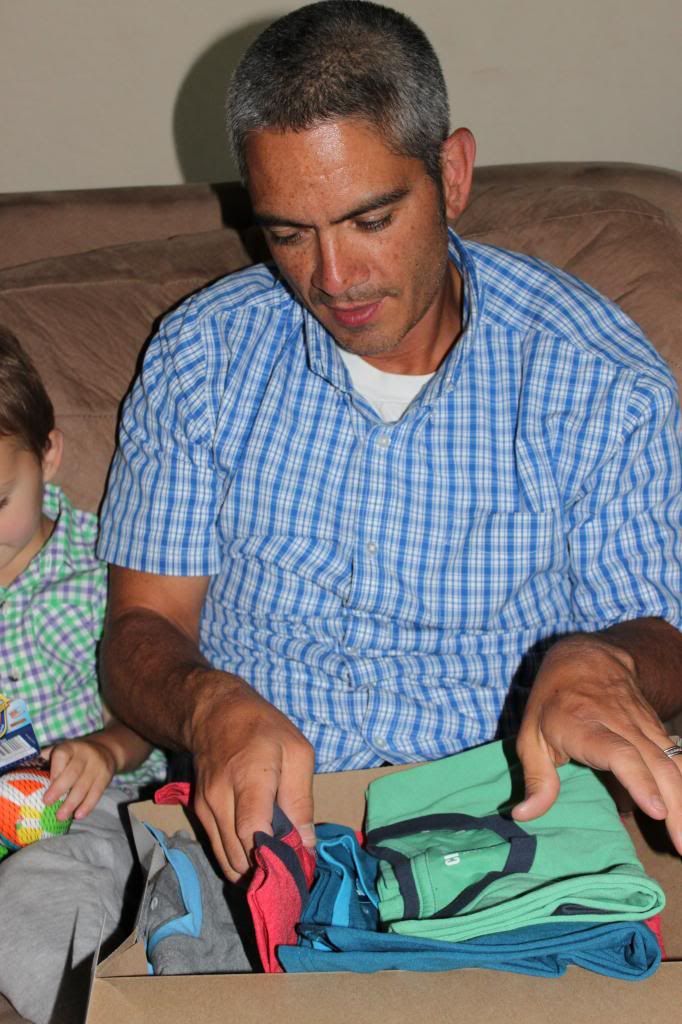 Then, e went to the pool like we do every night and tried to get Noah to do a swim lesson. He was terrified at first. He went from his floaties to the noodle pretzel. Then, he took that off and I don't know what happened. He was doing great. No fear what so ever. That can be good and bad.
We came home and had cake. The kids put in the candles.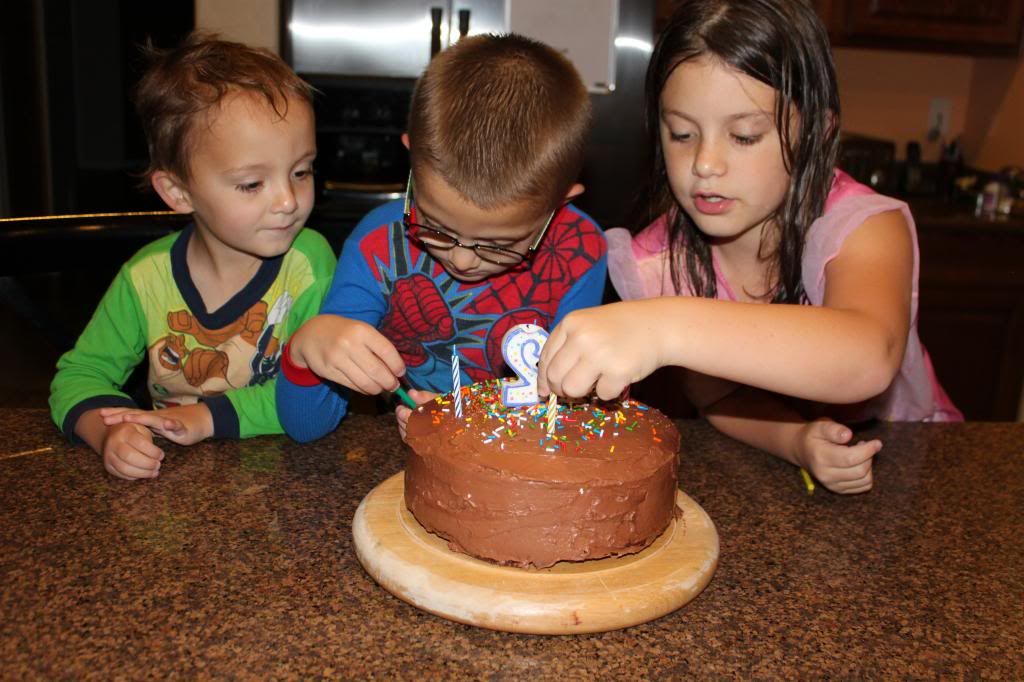 I snapped a few pictures.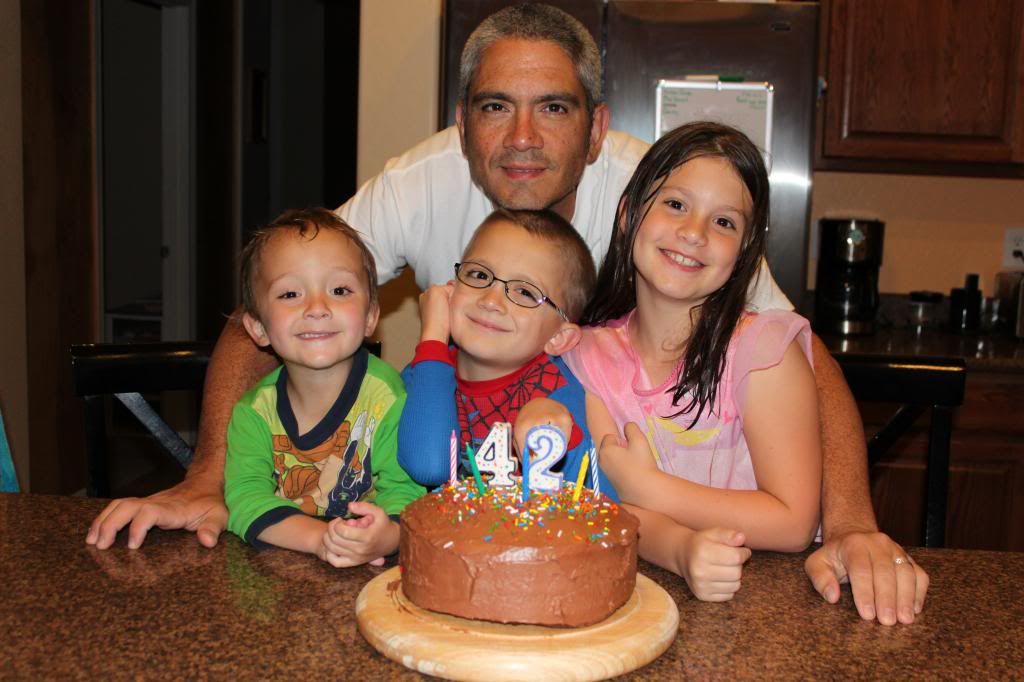 And I told the kids to smile nice. This is their response. Um, no thanks.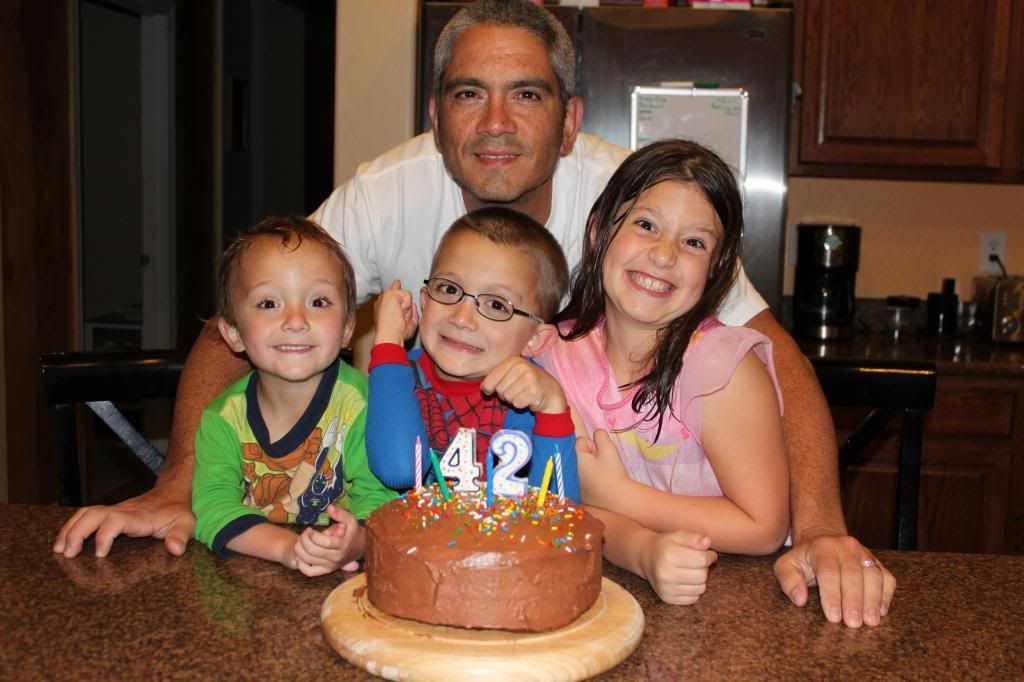 We sang happy birthday.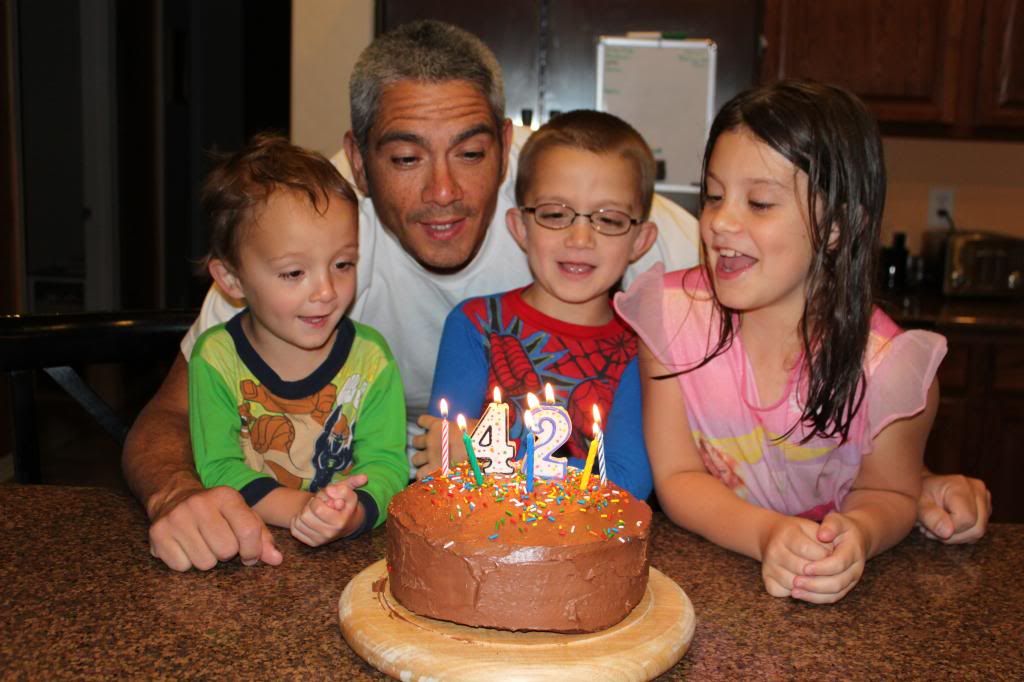 And they all made a wish and blew out the candles.
It was a quiet, relaxing evening at home with the family. And that's just what David likes best. We truly are so lucky to have him as a dad and husband. Happy Birthday babe.