I'm always on the hunt for a good bargain, not only in the grocery store but on fun family activities. When I recently came across a few deals for fun in Flagstaff (a town about 90 minutes away), I couldn't pass them up.
David came home from work on Thursday, and we headed out of town. We got into Flagstaff and headed right to dinner. Our original idea for dinner didn't pan out as the wait was 40 minutes. We headed to one of our favorites, Wildflower Bread Company. Ben and Emily shared one of their favorites, a chicken ceasar salad. I don't know too many 7 and 8 year olds who are thrilled with a chicken ceasar salad, but my kids love it!
Well not all my kids, Noah ate butter noodles.
We finished eating and headed to the Lowell Observatory. This is the place they discovered Pluto.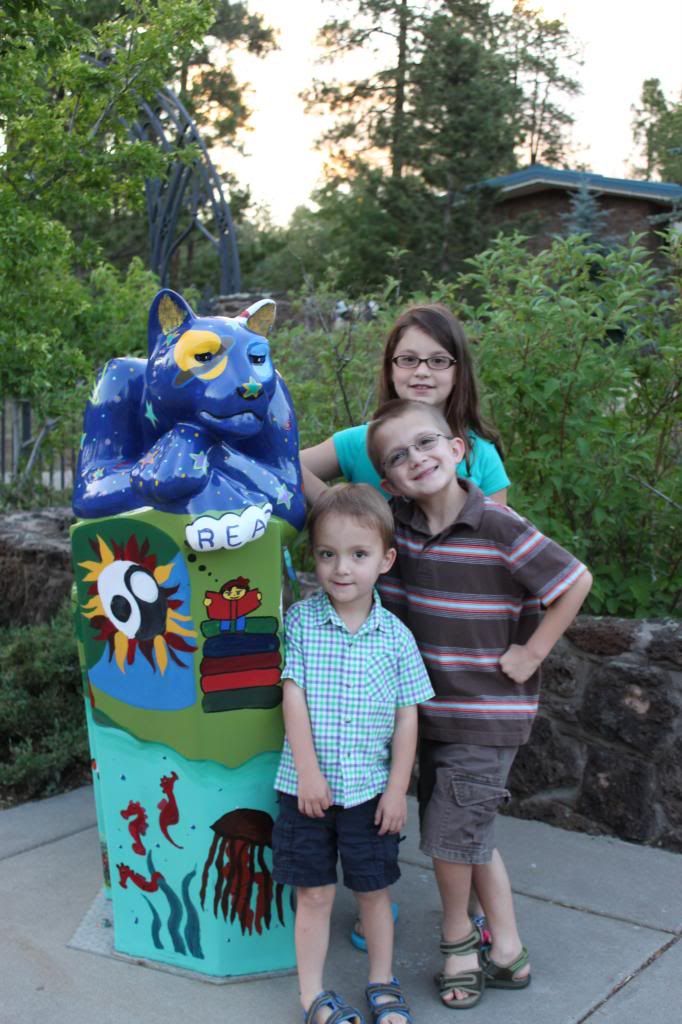 They had a bunch of hands on exhibits the kids enjoyed.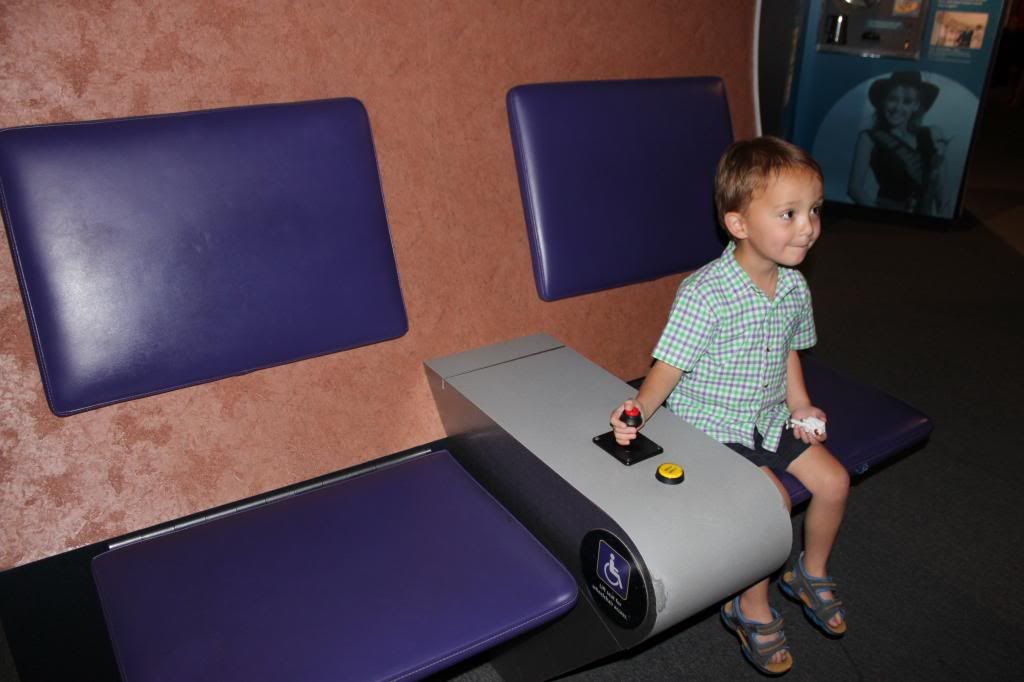 Then, we got to look through the telescope that helped discover Pluto.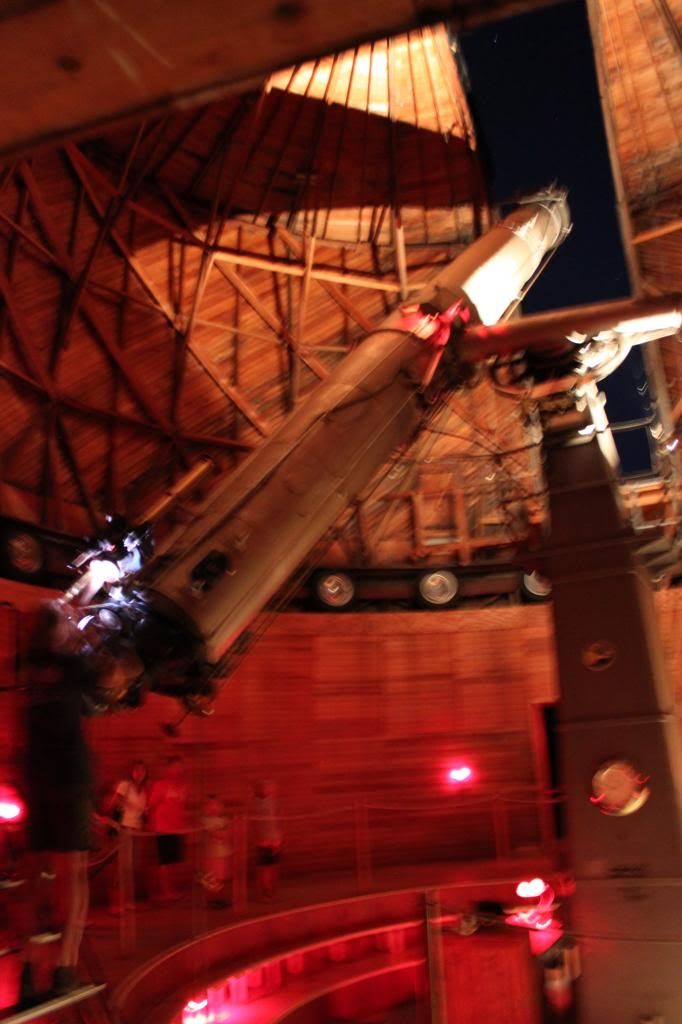 We saw a star cluster that was 30,000 light years away and like 14 billion years old. Amazing.
Then, we got some ice cream. This picture of Noah makes me laugh. He has an astronaut and an ice cream.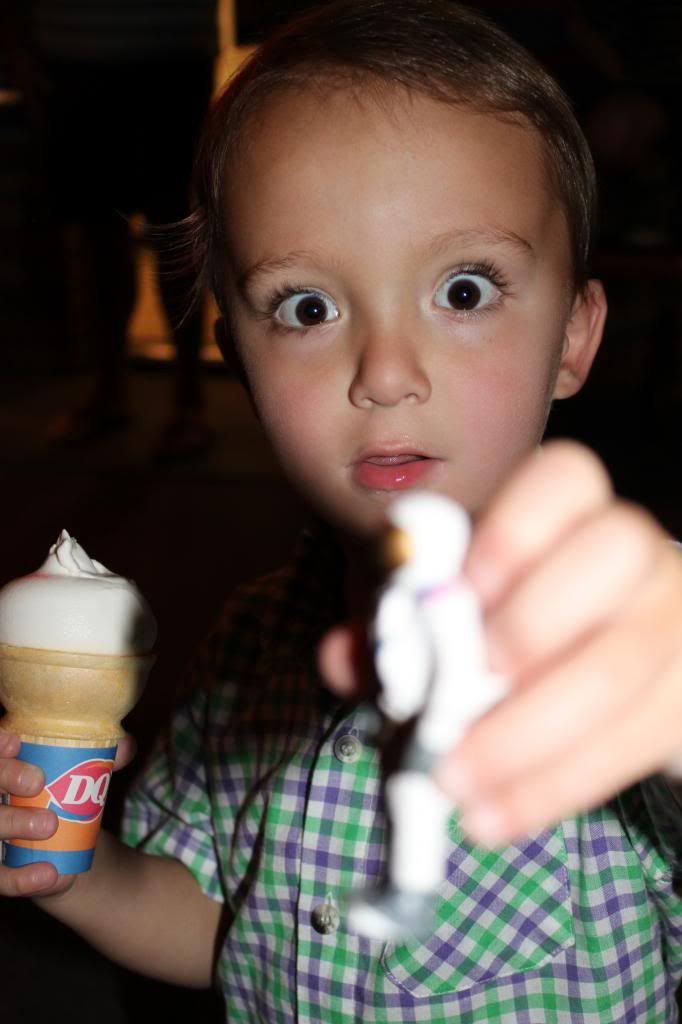 We check in our hotel late and went to sleep. In the morning, we woke up and went to breakfast. The kids are too funny. Emily didn't like the pancakes because they weren't like her Dad's. I'll admit, they were bland. Ben didn't like the cinnamon rolls because they weren't like mine. They were too sweet. They like what they like.
We finished eating and headed to the pool. The kids thought this was the best thing ever! It was indoor/outdoor and had some flaps to separate the two.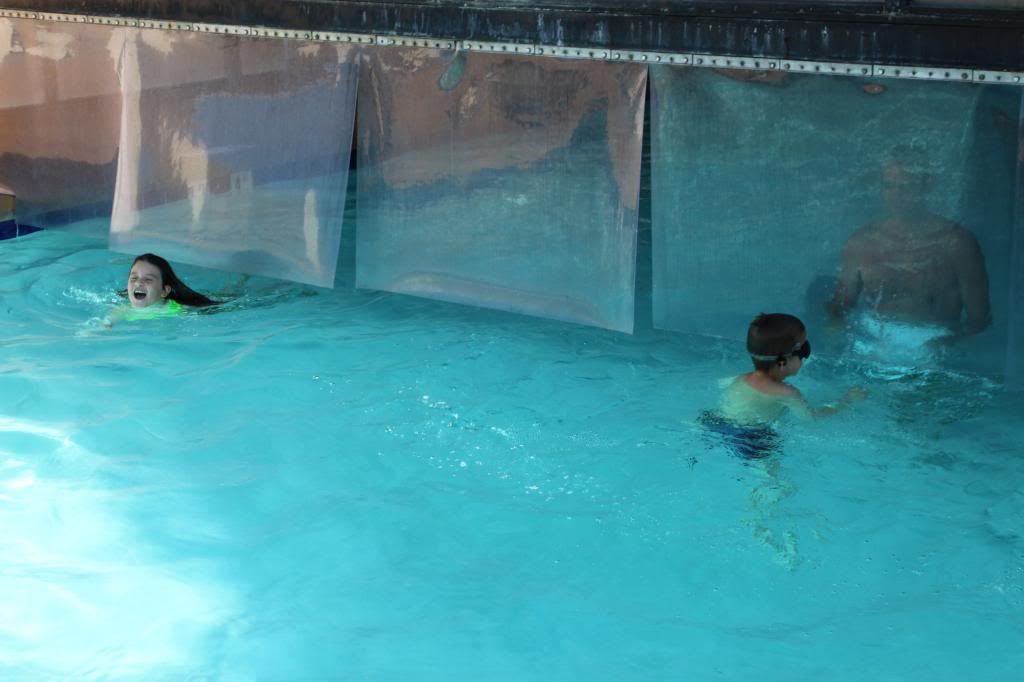 Noah was a bit skeptical at first and if he wanted to go from inside to outside, he got out of the pool walked through the glass door and jumped in the other side. He finally made a run for it.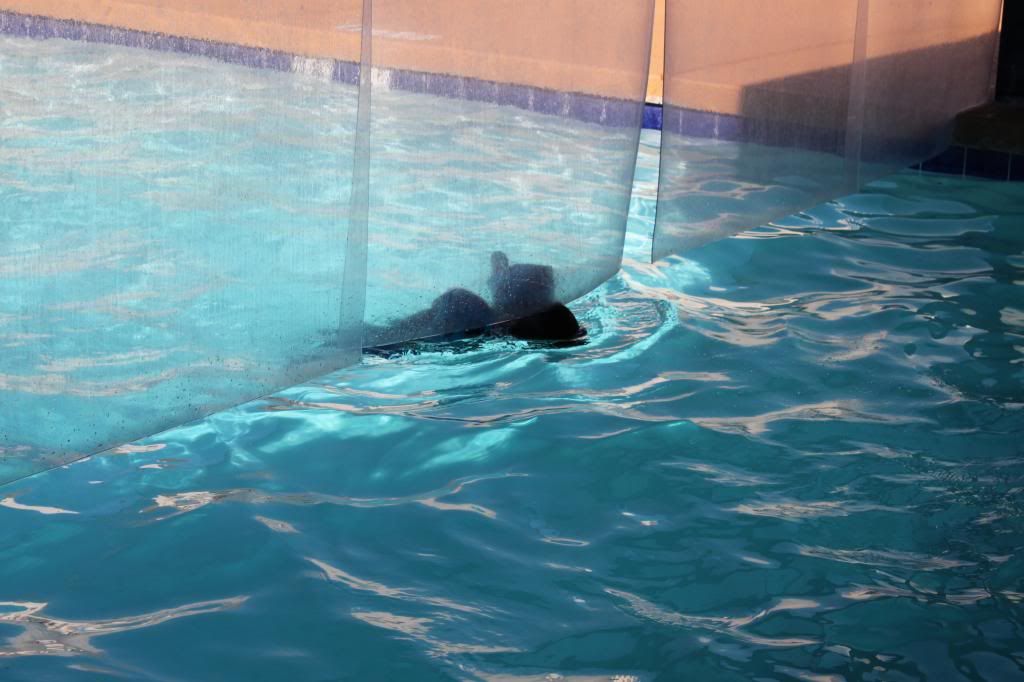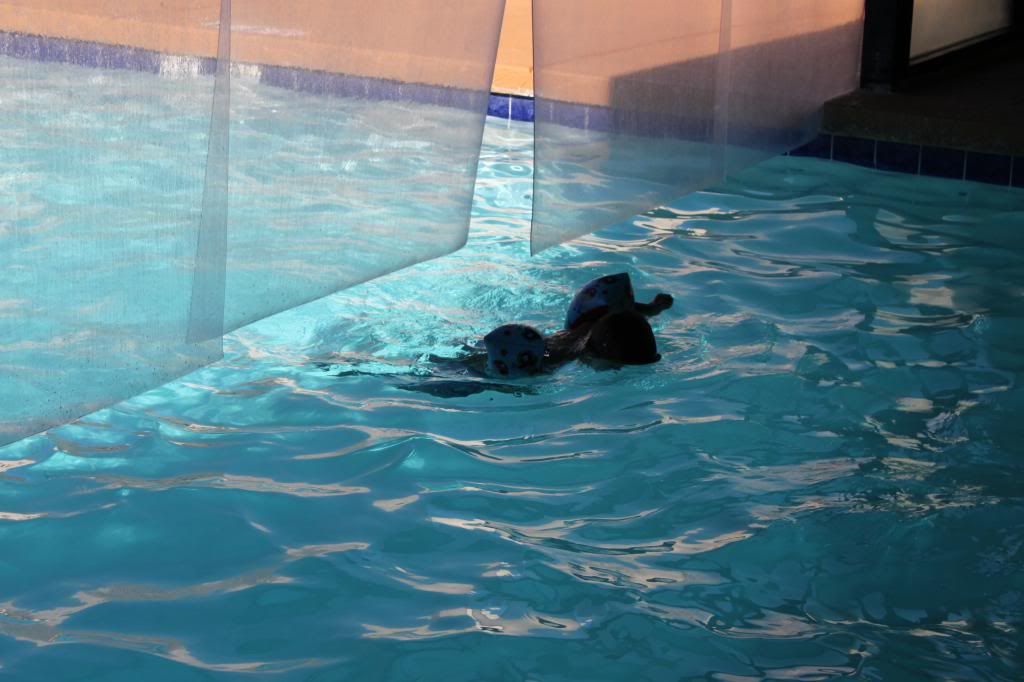 He was thrilled he finally did it.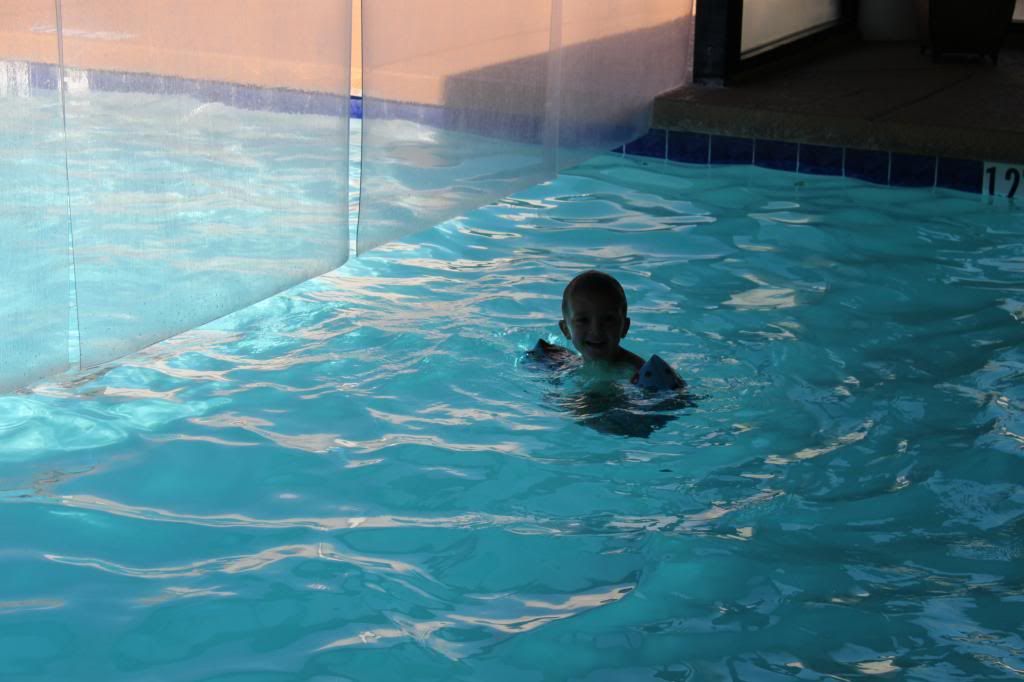 We had the pool to ourselves for awhile. David helped Ben perfect his superhero poses. It helps he's still only 45 pounds.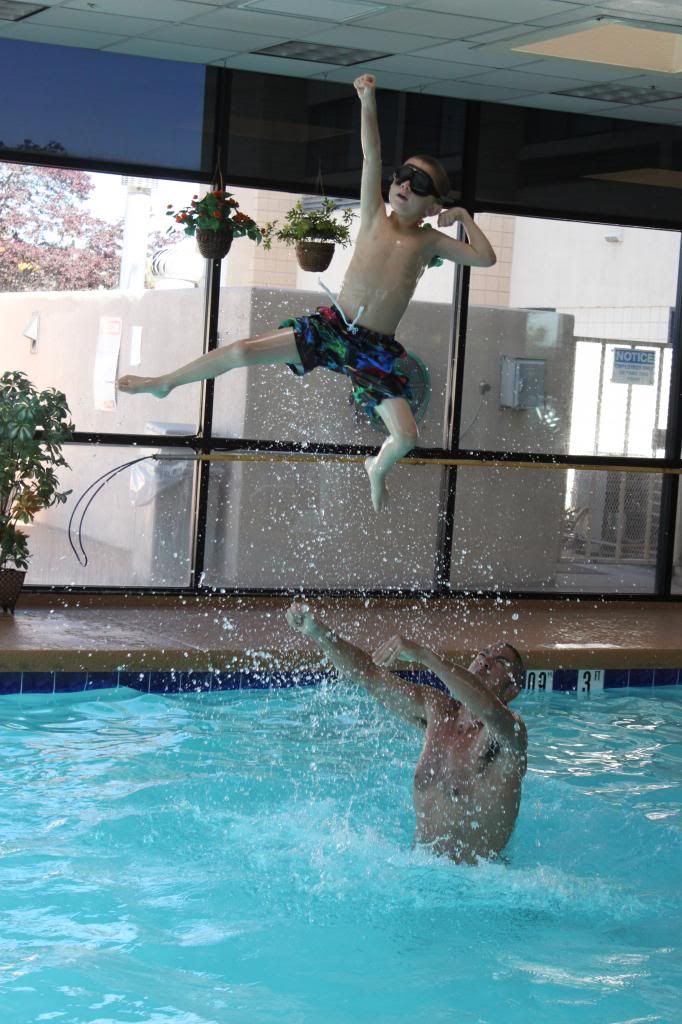 We finished at the pool, got ready and headed to the mountains. Snow Bowl is the ski resort in Flag and we took the summer scenic chair lift ride. Emily was really excited and nervous. It's so neat to see her having so much fun.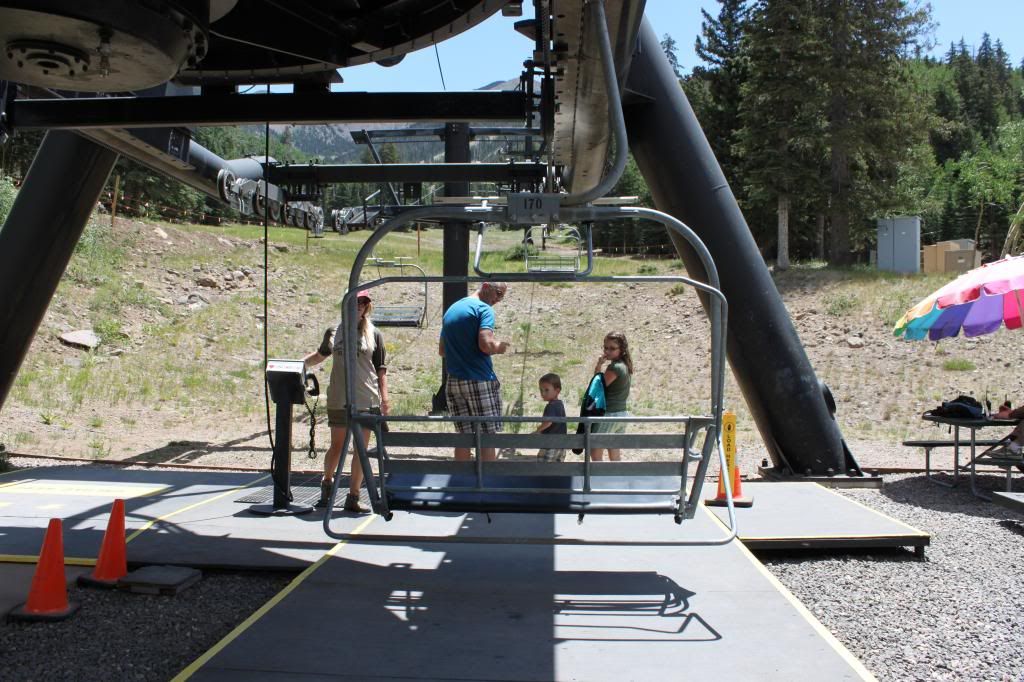 I was on the lift with Ben. He was praying the whole way. It didn't help that there were storm clouds all around us and thunder and lightning. Ben kept saying, "Dear God, please don't zap us, I'm too young to die." He's a riot. It was never unsafe, just a little scary.
Here are the kids at the top.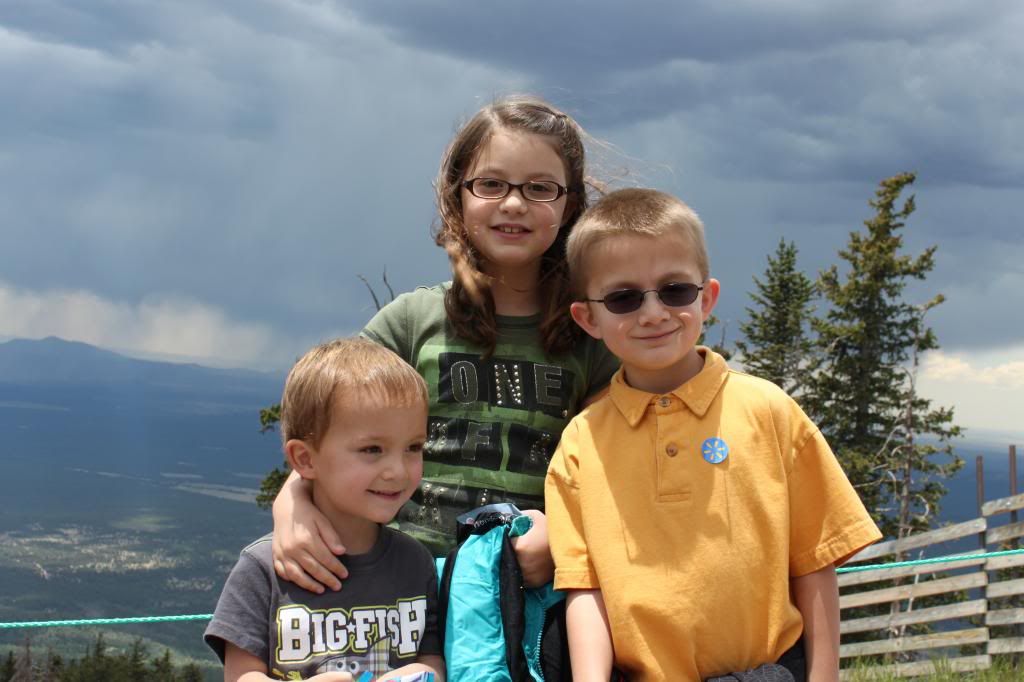 Me and the kids, you know to prove I was there.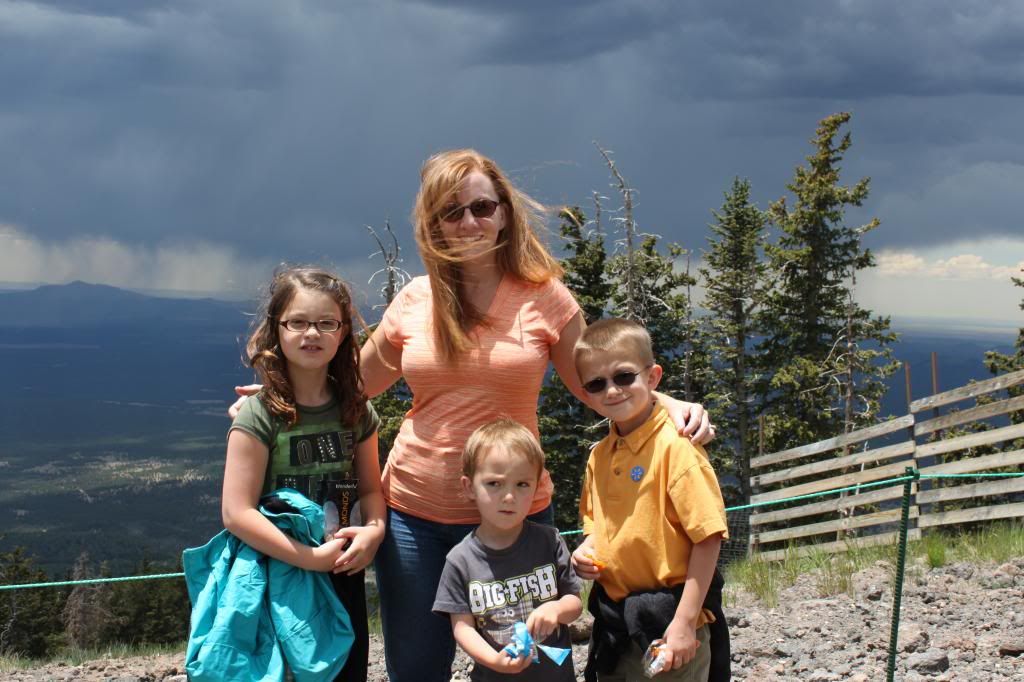 Our little family.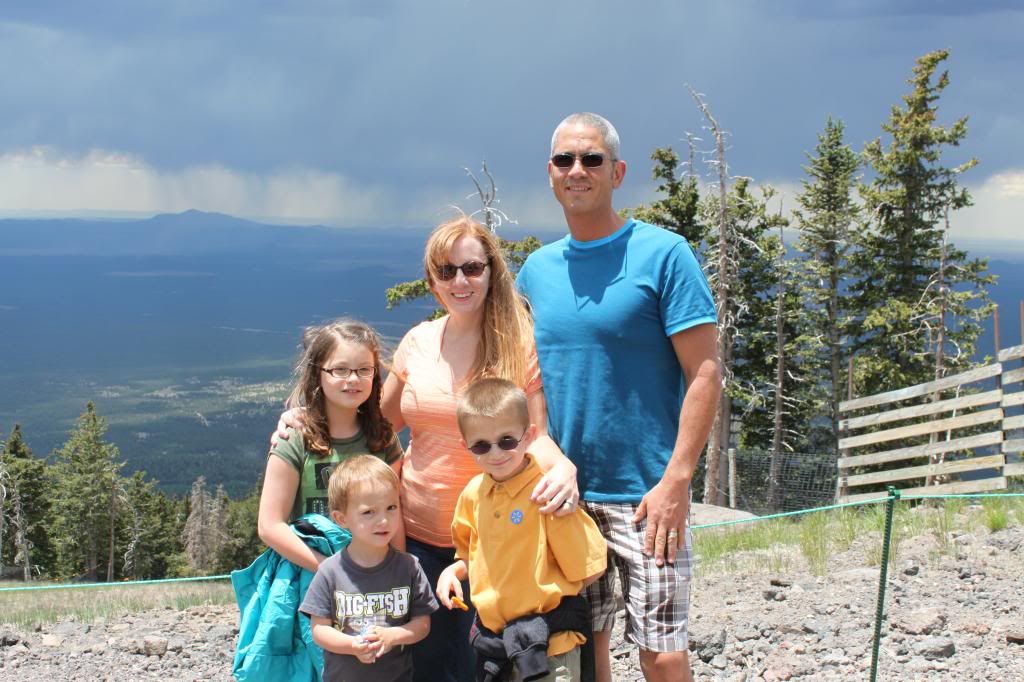 It was a really stunning view and the weather was just perfect. Nice and cool and the rain held off until after we were off the mountain.
We then headed to lunch and were back on our way home. It was a 24 hour vacation, but we really packed a lot into that time. The kids had such a blast. We all did. You know it's been a good trip when you turn around in to look at the back seat and you see this.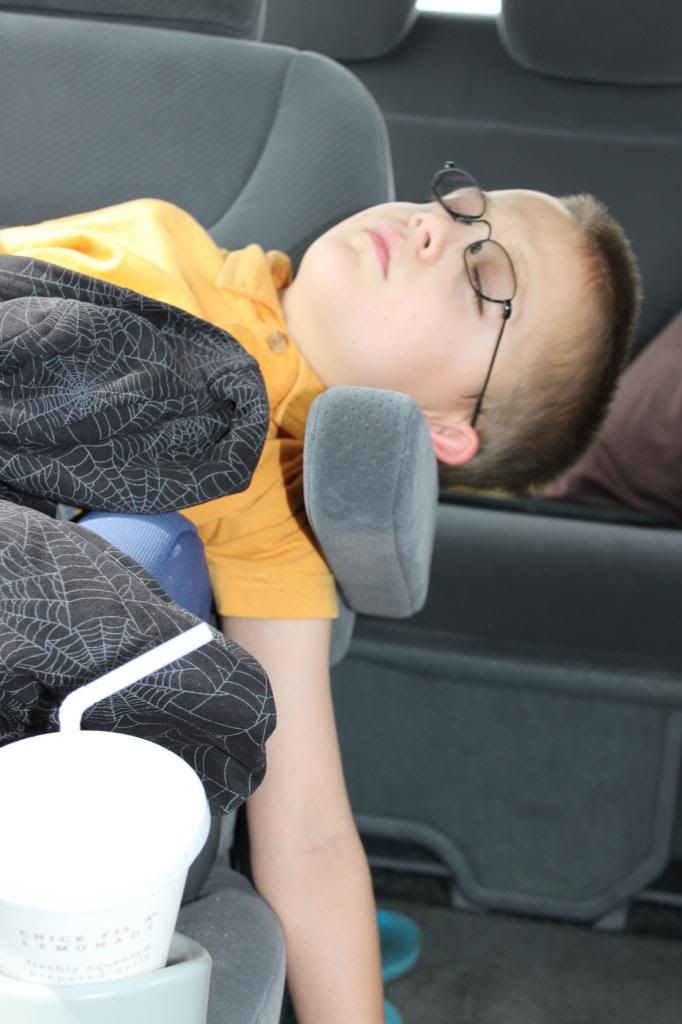 They are getting older and these type of trips are easier. I think we'll see more nights away just for fun more often. Where else can we go and what can we see and do in 24 hours? The sky's the limit! Actually about 100 miles is the limit as that's as far as we want to go in a day!