Emily's big project for the last month in class has been writing her first research paper. She had to gather facts and information about a sea animal. Her teacher had 22 sea animals for kids to pick from. Emily was third from last to pick and picked a spiny dogfish. What the heck is that? It's a small shark. Who knew?
All the writing was done in class, so luckily, my involvement was minimal. Her teacher taught them exactly what they were supposed to do. Then, they had to make a diorama at home and bring it to class. They had to read their report to the class and show everyone their diorama. Emily was really nervous about the presentation part. She's never done that before.
She had fun making the diorama. I only helped her make the shark. David helped blend yellow, red and blue to get a grayish brown color. I helped cut a few parts of the shark with a sharp knife. Other than that, she did all the rest. She did a great job and she liked how it turned out.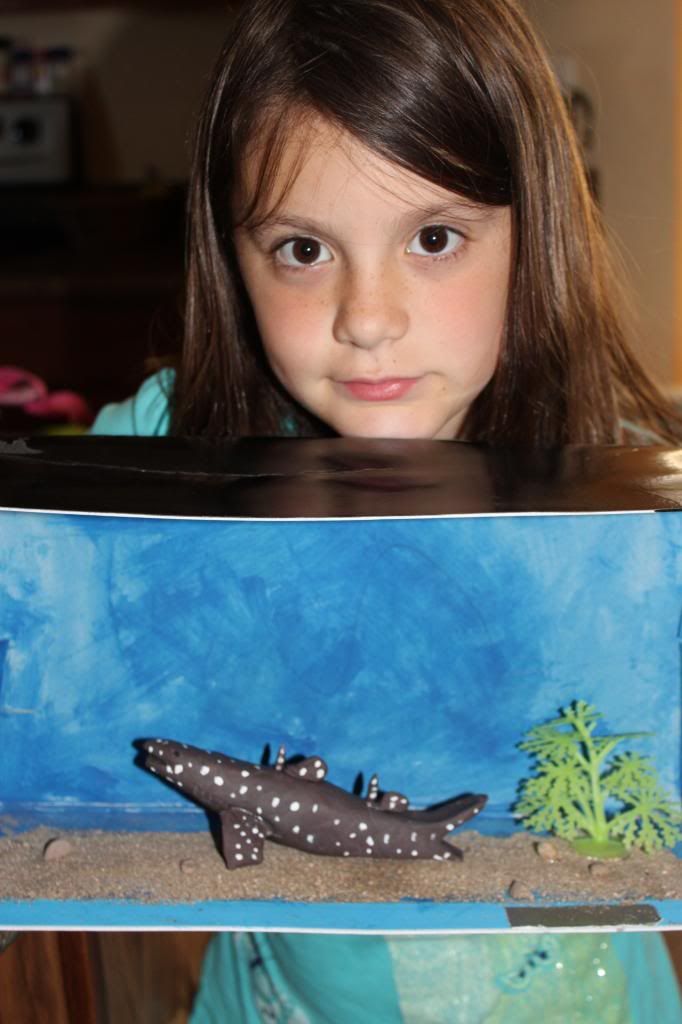 I wish I could've been a fly on the wall when she read her report. I know she was a little quiet and shy and that's just how she is. She's perfect. I wanted to put the report here, so that one day she can look back on it and everything she learned about a spiny dogfish.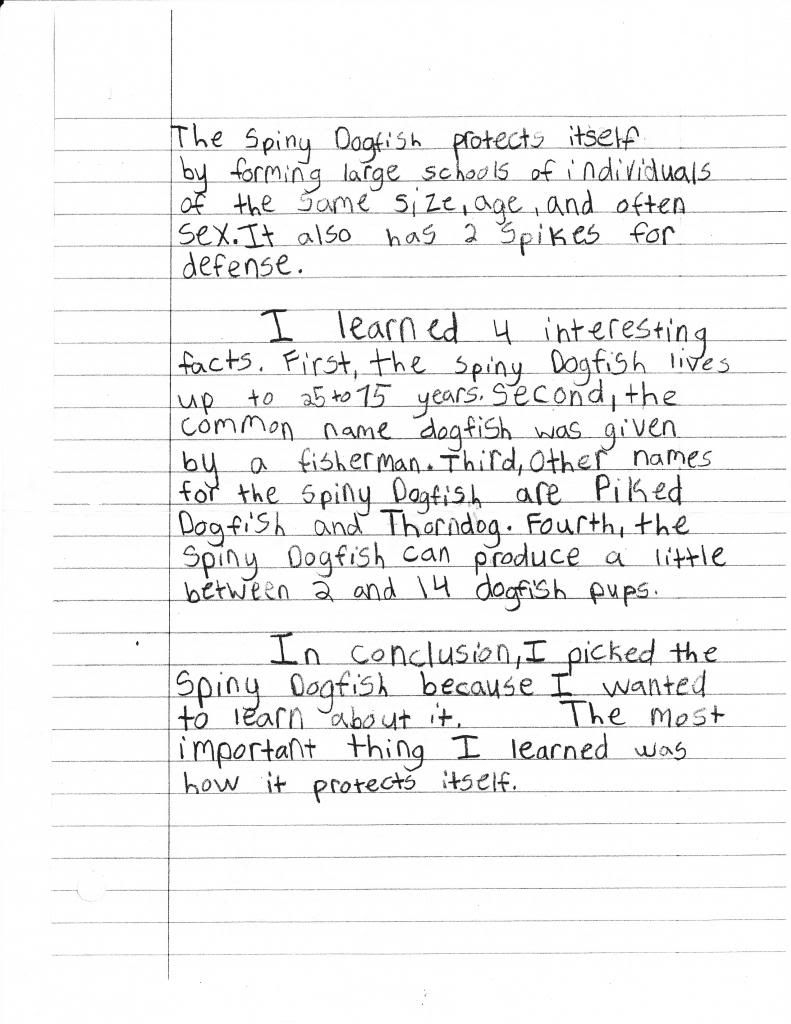 Four more days of school left and my girl is moving on to fourth grade! How can that be???? I'm so proud of the smart, beautiful girl that she is.