Emily and Ben had their Spring Concerts last week. They have an awesome music teacher who does such a great job and gets the kids jazzed about music. The theme this time was Rock. I like that. Ben had his one night and Emily's was the next. They both did a great job!
Here's Ben making faces at me before the performance.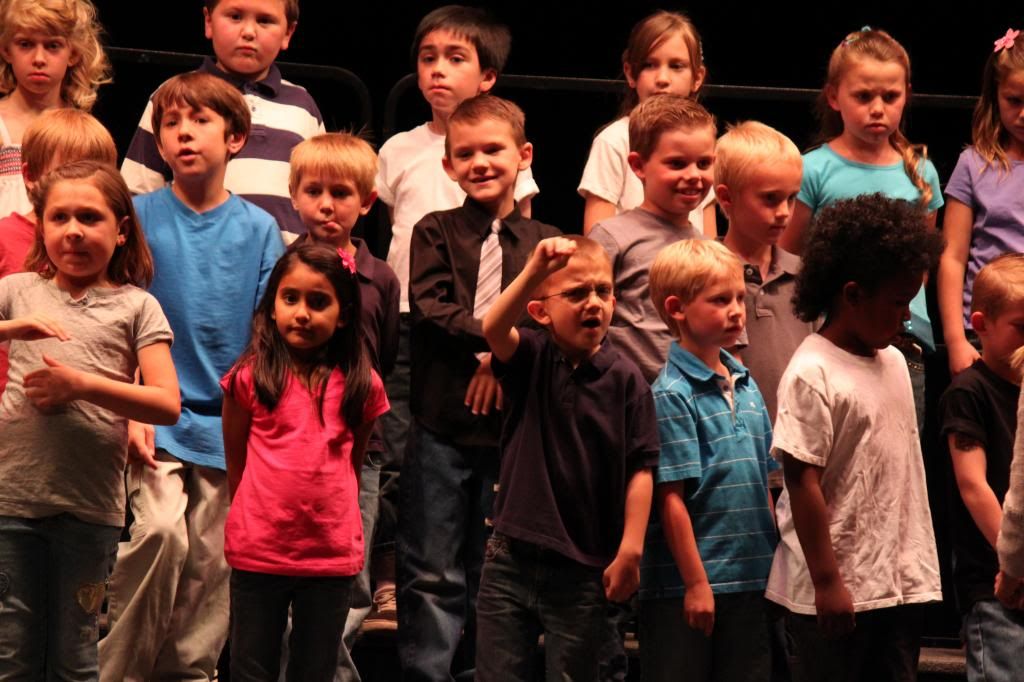 His first song was Peggy Sue. For the record, he did not like this song what so ever. I think it had to do with "pretty little Peggy Sue, I love you", etc. Not his cup of tea at 7 years old. He still did good.
Then he sang Scooby Doo. That's more his speed.
And Ooby Dooby.
Here's Emily before her performance.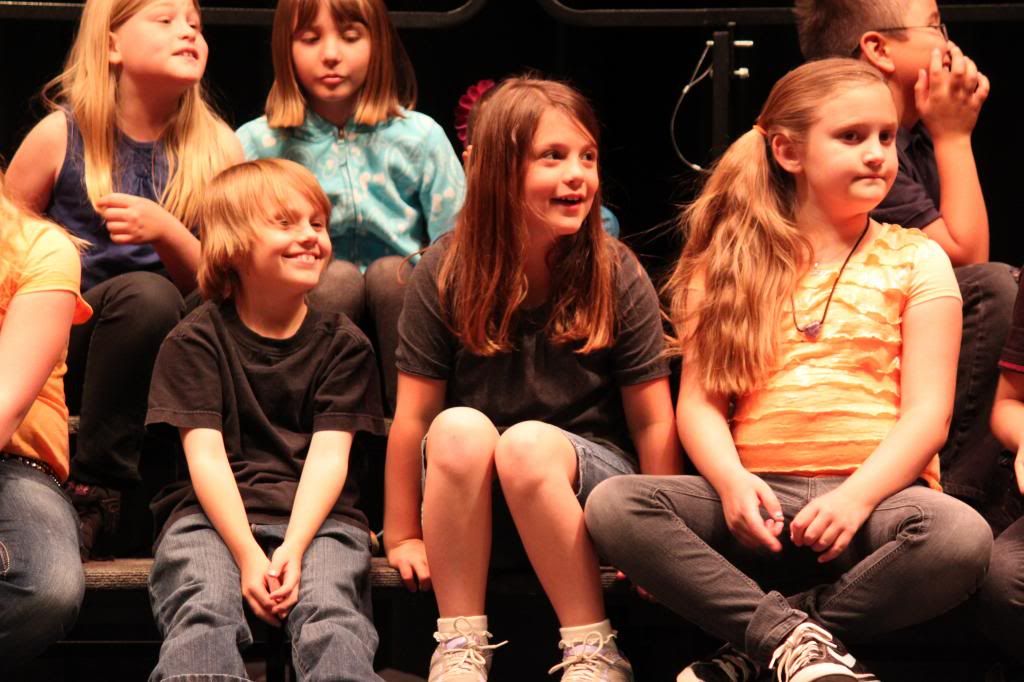 She sang Burning Love. Which started a whole new infatuation around this house with Lilo & Stitch because it has that song and other Elvis songs in it.
Then, they sang a medley from The Ramones.
They did so great. Music classes have been cut at so many schools. We feel fortunate that we not only have a music program but a great one!